So the week before last was national breastfeeding week here in the UK. As you might know if you follow the blog, I have been fortunate enough to breastfeed Caspian from birth without any major issues. I have experienced a plugged duct a couple of times, when he's gone through growth spurts and his feeding position – and therefore latch – has changed. Yes, it's painful, but I managed to feed through it both times and carry on. And it's been worth it, especially when I see how strong and healthy my baby boy is today.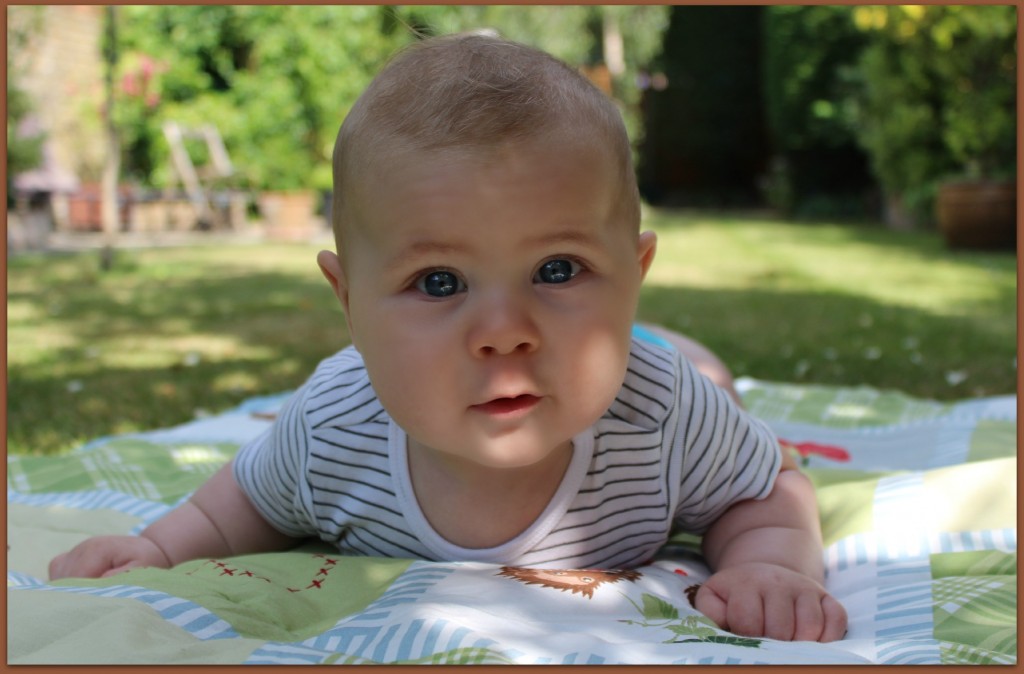 I've used disposable nursing pads from the beginning. Towards the end of my pregnancy I started to leak a tiny bit, but didn't think much of it. I guess I wasn't prepared for the Niagara Falls scenario that was to occur every time Caspian fed from my left breast. The right one is like that annoying know-it-all kid in the class room who eagerly jumps up and down in their seat desperately screaming "pick me, pick me!" so keen to give the correct answer and show off. It means that if I forget to cover up or use a nursing pad the word soaked doesn't come close to covering it. I have therefore gone through a fair few disposable pads since Caspian's arrival back in February. They've mostly done the job, but not always been particular comfortable when the sticky plastic got stuck to my skin. I've experienced them crumbled up in my bra leading to unfortunate wet patches forming interesting patterns on my clothes. And it's proven to be quite an expense as well.
I had heard of cotton ones, wool, and even some made of bamboo, but I had never really considered investing in reusable ones. I thought it would be too much work. I was worried about hygiene. Would they stay in place? And mostly I couldn't see how pads without a plastic backing would ever stop my crazy leaking boobs. Because the left certainly doesn't want to be left out (if you'll excuse the pun), when my baby feeds from the right.
So when I had a chance to try out the organic 100% merino wool nursing pads from LANACare, I must admit I was slightly skeptical. It was clear that this is a very luxurious product, and it's made from pure organic material. But could it do what I needed it to? And how much work was involved? As a new mum I already feel slightly overwhelmed by my daily tasks, so to add a complicated cleaning process into the mix didn't seem that attractive.
I was therefore pleasantly surprised that you can use them for up to two weeks at a time due to the natural lanolin contained in the wool. To clean the pads you simply leave them to soak in lukewarm soapy water for 10 to 15 minutes, then rinse, roll out excess water in a towel, and leave to dry. Be careful not to use water that is too hot or too cold, as this can shock the wool and cause the pads to become misshapen.
Due to my fast let down and leaking I needed to double up using a set of mini-size pads inside the normal nursing ones. I started out with just one layer and did experience a slight dampness on my clothes. Not really visible, but still the reason I added extra protection. But LANACare does actually do special extra thick pads for ladies who leak a lot like I do.
My only concern about the product is that it does add extra padding. Despite having gone up a couple of cup sizes after giving birth I don't mind this, but for someone who is very big breasted they might not want to add more volume.
Overall, I love the comfort the wool nursing pads provide. Your breasts go through a lot when you are nursing, especially if you have an eager feeder like me, so the soft cushioning and protection in between feeds have been very welcomed indeed. They stay in place as they cover the whole of your breast. And I find it easy to clean them, which was a big concern. I'll be carrying on with these for the the remainder of my breast-feeding journey.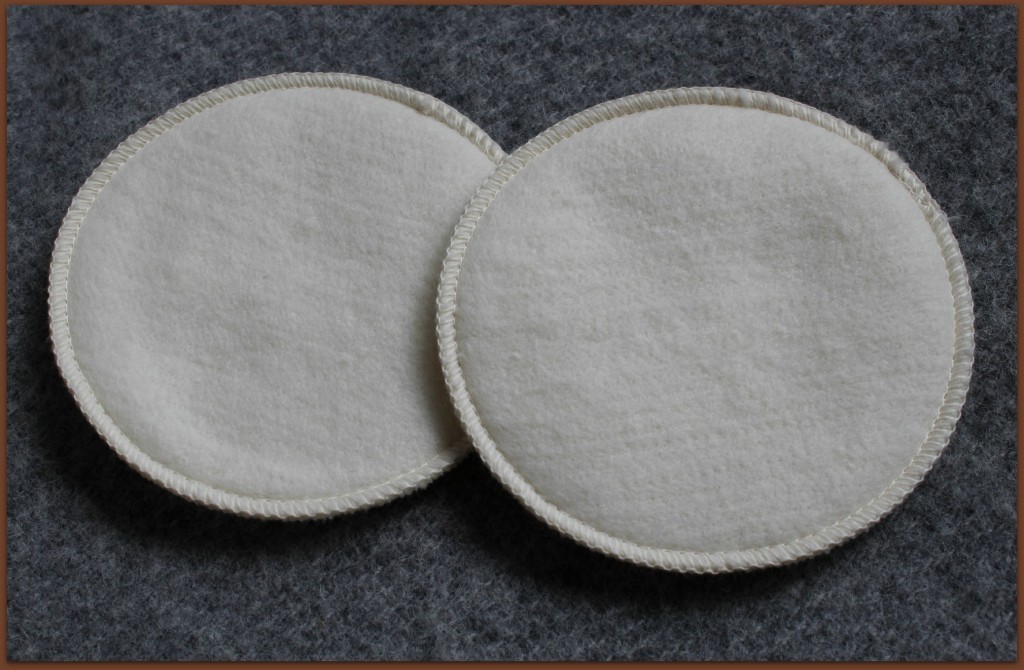 Have you tried reusable nursing pads? What was your experience?
The price for these nursing pads ranges from £9 to £14. There's currently a special offer on a full nursing set including four pads, soap, and breast cream for £32*. LANACare is a Danish brand that also does clothes and bedding for the whole family. The company was founded by former nurse, Jeanette Almstrøm, a mother of three, passionate about the well-being of new mums and babies.
This product was sent for me to try out. I wasn't asked to review it, but liked it so much I chose to feature it here on the blog. I always give my honest opinion in reviews. For more information on this, please see DISCLOSURE.
* valid when this post went live