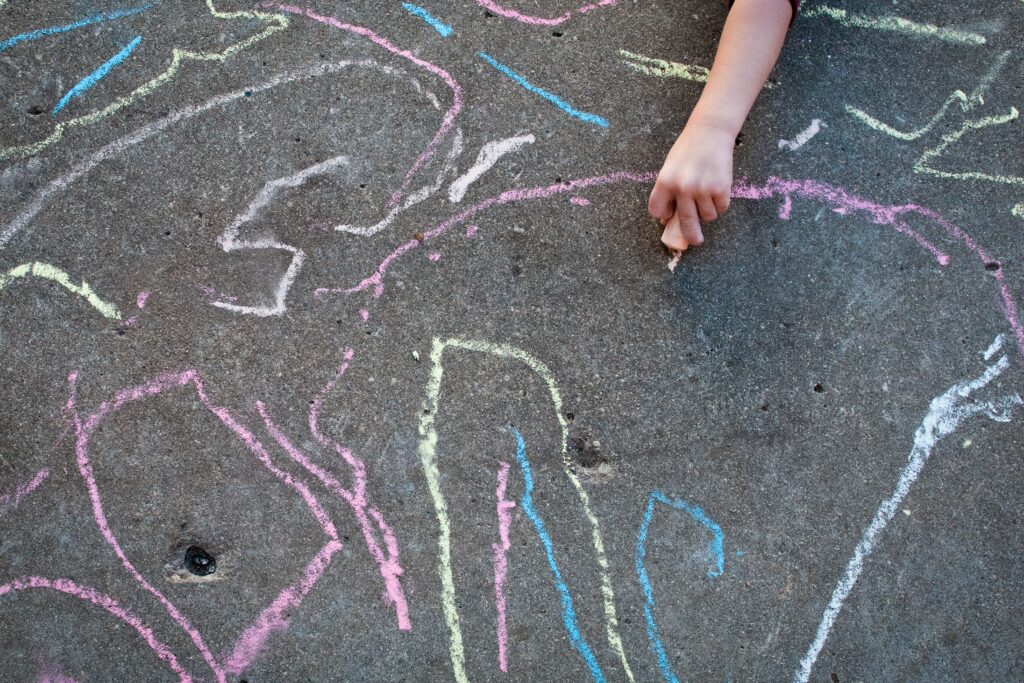 It's finally reached that time of the year again. School's out and you've got children to entertain for 6 weeks straight. Whether you dread the summer holidays or are excited to spend quality time with the whole family, finding an array of activities that also keep children's academic brains ticking, can be a struggle. Learning activities are the way to go as they are packed with educational benefits. Best of all, they're low maintenance, easy to clean and will have kids having a blast. Here are 5 educational activities to complete with your children during the summer holidays.
5 ACTIVITIES TO TRY OUT
Get creative with chalk. During the summer, children love to be outdoors in the warm weather. Use this time to get them to take part in learning activities. A packet of chalk and a clear space of slabs is all that are needed. Get your children to write up their times tables and time them as they go. Not only will it make it feel like a game, but it will speed up the time it takes them to process the numbers. Writing out vowels and consonants and getting your child to hop from letter to letter to create words is also fun. Not only will they be tired after playing, but they'll have tested their spelling skills.
Treasure hunts. Children love to explore, and this is one of the best ways to get them to use their searching and problem-solving skills. Make a map and give them limited time to find the treasure. The best part about this is they can do it independently or with a big group of friends.
Using food for art. Dig deep into the back of your kitchen cupboards and reach for dry foods such as rice, pasta and seeds. Create a space where your child can get messy and help them recreate a painting using food. Not only is this creative, but it is also a lot of fun for adults too.
Experiments. Get their little scientist minds out for the day. Play with water in different forms to teach them about solids, liquids and gases or the classic mentos in cola to demonstrate reactions.
Read. This seems simple enough but is one that will keep your child engaged for long periods of time whilst strengthening certain skills. Some children find literacy to be a difficult subject to grasp so introduce reading to them before they go back for their next academic year. You will be surprised at how much this simple activity will help with progression. Check out your local library for exciting reading challenges your child can take part in.
With the addition of these activities, children stay engaged and stimulated without the need for screens all the time. It will be a summer to remember for sure!