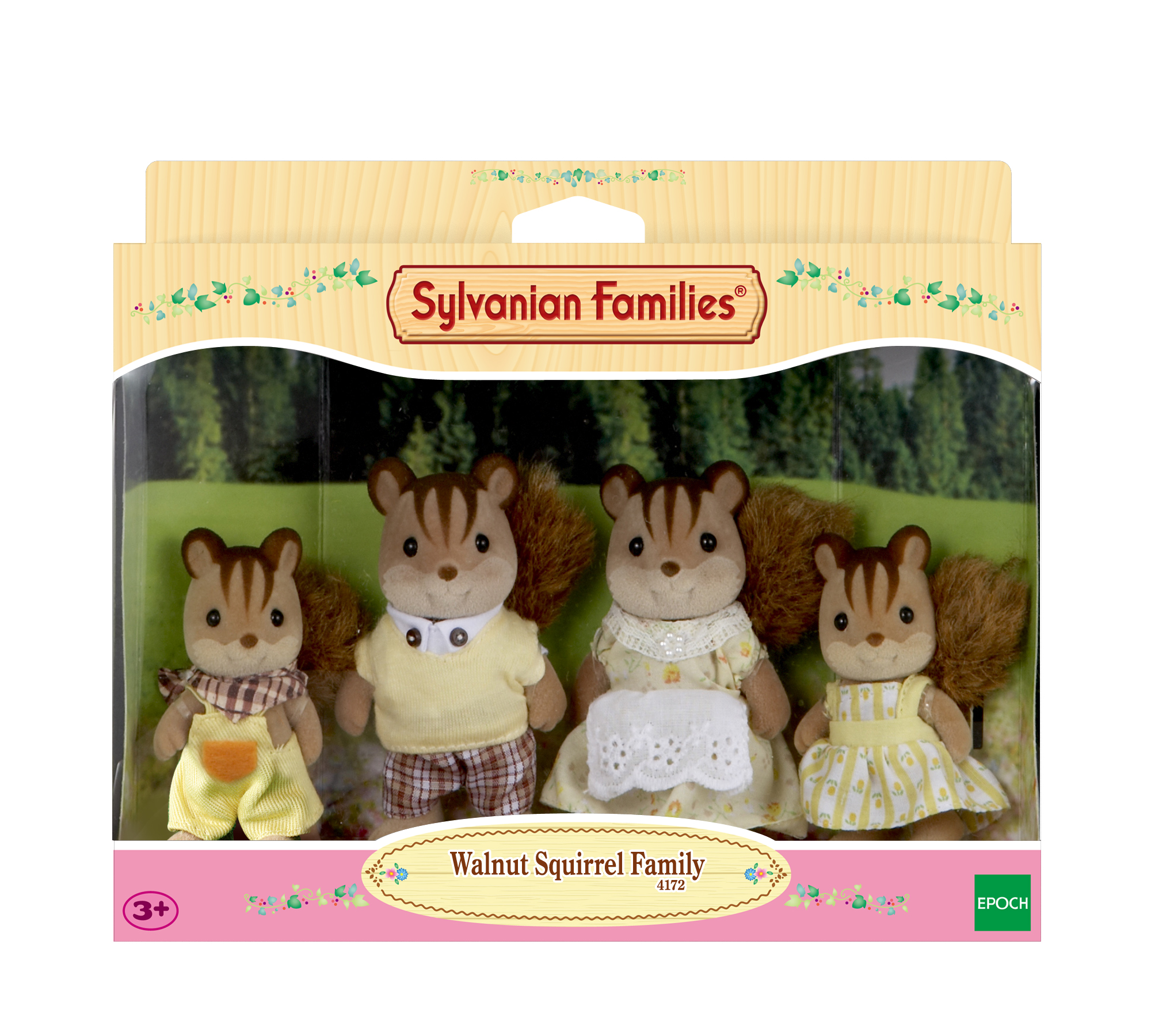 Every August we celebrate Caspian's birthday. "I thought his birthday was in February…?" you might be thinking if you are an avid reader of the blog and you would be right. Yet having a party in the midst of winter is rarely much fun, so it's become a tradition to hold a half year birthday party instead. We have been blessed with glorious weather every year and keeping our fingers crossed that the beautiful sunshine will continue into next month.
Caspian still got his presents in February so we have had some time to test them out. I, therefore, thought I'd share our top picks so that if you are looking for some inspiration these are the ones to go for in our opinion. I especially love wooden toys, alternatives to screen time and toys that will keep them entertained and teach them new skills. Something that challenges their imagination and creativity is ideal.
SYLVANIAN FAMILIES COSY COTTAGE STARTER HOME AND WALNUT SQUIRREL FAMILY
I used to play with the Sylvanian Families as a little girl and it's a joy to see that they are as popular as ever. The starter home is a great gift for any animal loving little one. It comes with one classic character. You can then choose a family to go with it and move them into the home, too. Caspian adores playing with his Walnut Squirrels. The home is beautifully decorated and there is a lot to explore within the four walls. The home retails at around £29 and the family of four at around £19.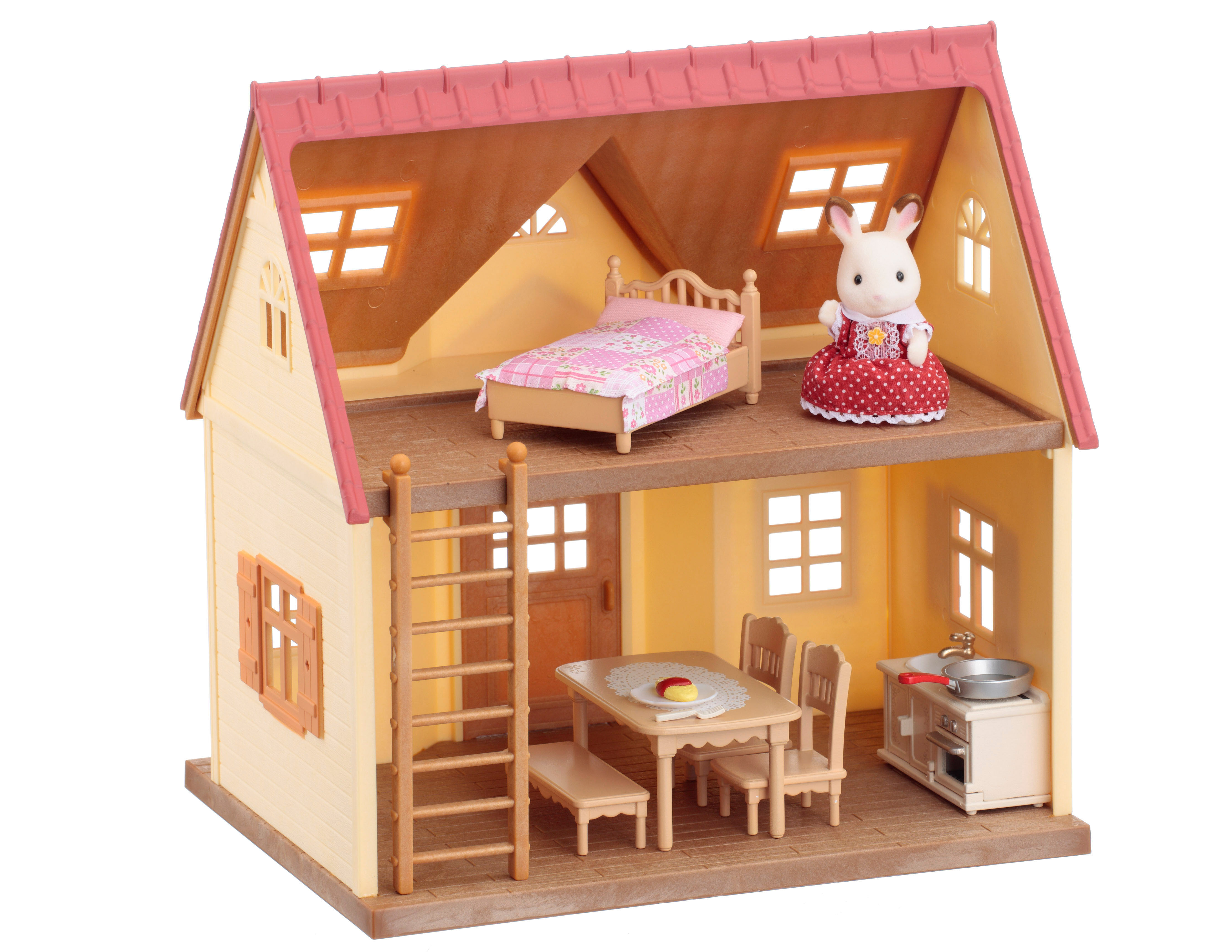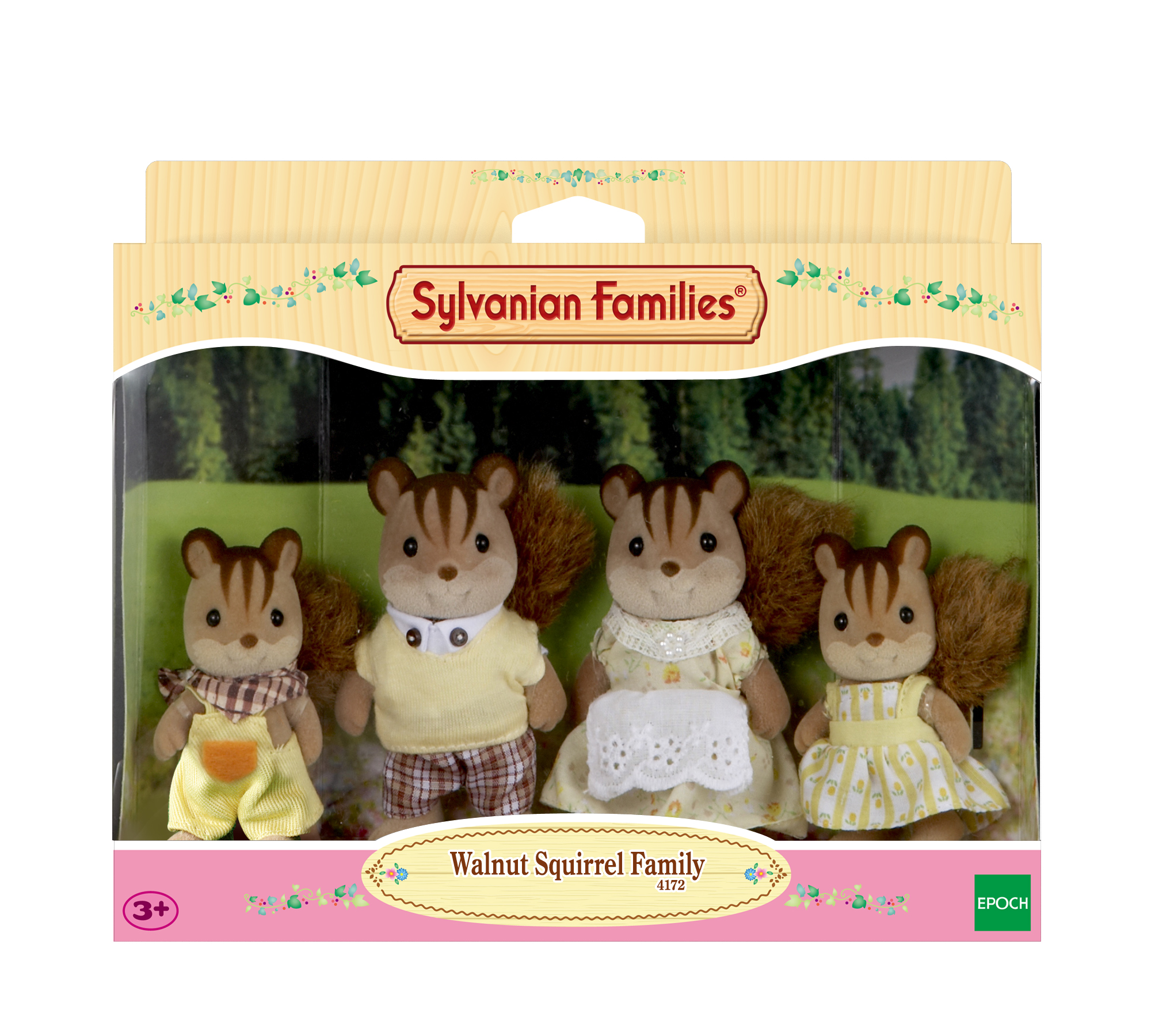 PERSONALISED CUTLERY
Caspian definitely wants to be like us. He's keen to butter his own bread and wants a knife and fork like mummy and daddy. This personalised set is so cute. It looks adorable with his name on it and washes well. Made from stainless steel you can even pop it in the washing machine. The knife is not sharp yet it gives him that sense of independence. It's £14.99 from Find Me a Gift.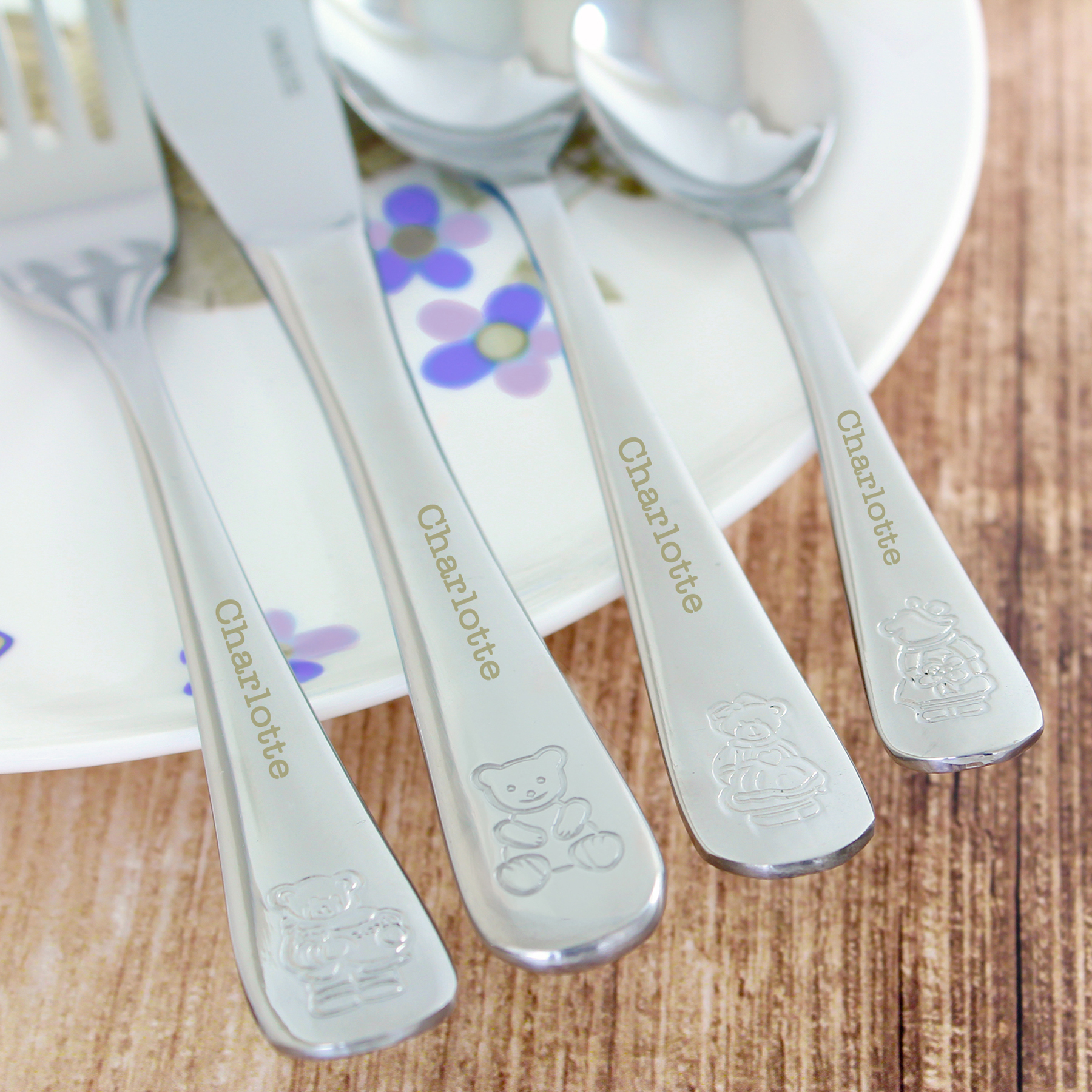 MEMORY GAME FROM ME&BUDDY
I basically adore everything from Me&Buddy and they carry a great range of Scandinavian toys not to mention interiors and clothes for little ones. This wooden memory game from Fern Living is a fun way to train your little one's memory (not to mention your own!). It's £18.95 on the Me&Buddy site.
GARDEN SET FOR LITTLE GREEN FINGERS
If you follow the blog you'll know that Daddy Long Legs is doing a fab job in our garden. Caspian loves nothing more than being his little helper, so this year we thought that a proper garden set would be a lovely gift. This is such a gorgeous set and I love that it's wood and metal rather than plastic. We are now ready to start a little vegetable garden at the end, so Caspian can learn about growing your own food. It's £16.99 from Find Me a Gift.
THE REALLY HUNGRY CATERPILLAR BAKING SET
This adorable set has already been used several times since February. We have made both breakfast muffins and chocolate cupcakes. Caspian loves having his own bowl and doing the mixing. Perfect for any budding little chefs out there. It's £20 for the bowl, spoon and apron which can be adjusted.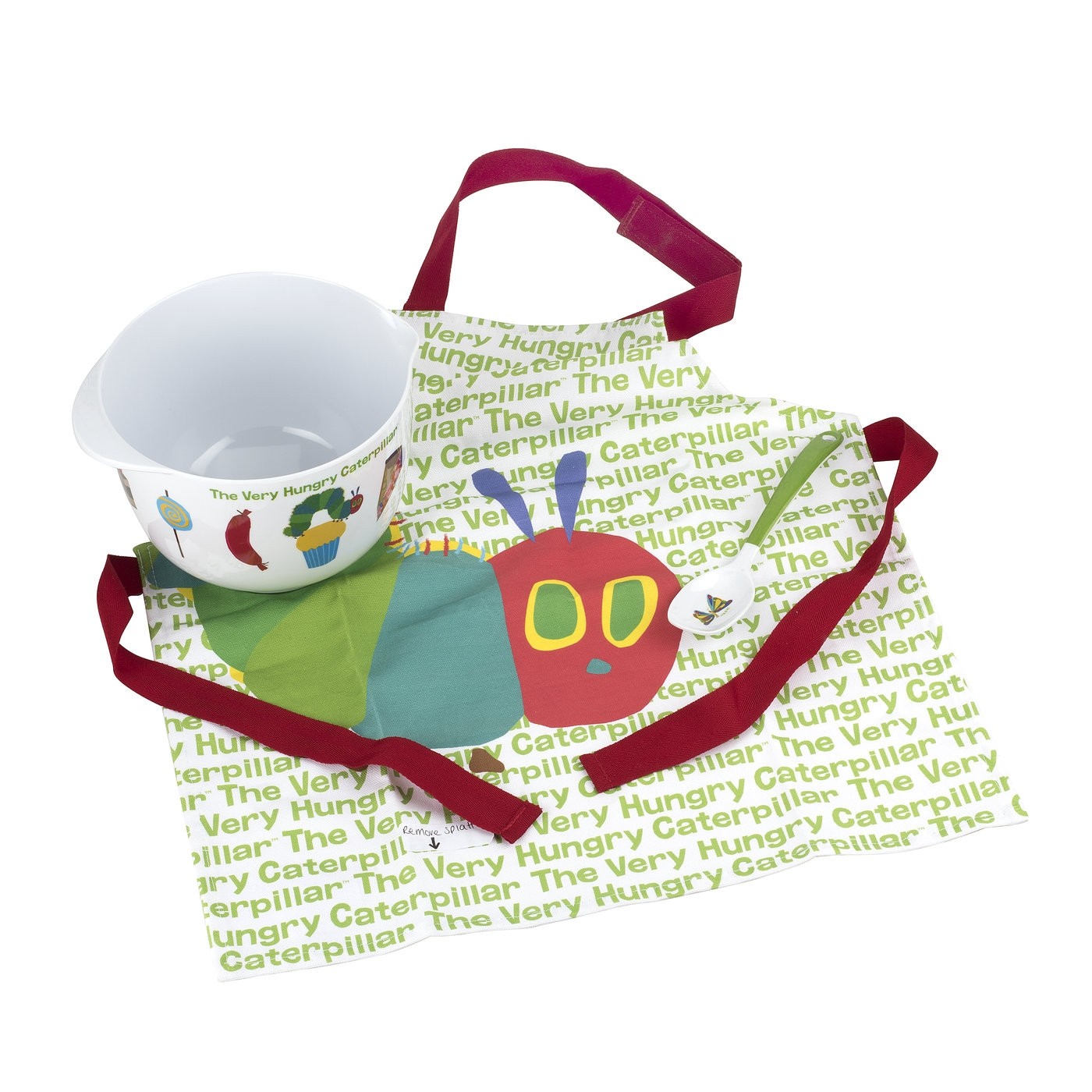 3D DINOSAUR PUZZLE TO HELP WITH FINE MOTOR SKILLS
If you have a little dino fan then this 3D floor puzzle will be a big hit. It says from 4+ but we found that Caspian has really enjoyed playing with it already. You might need to keep down and help build it but that is all the more fun. It's currently on sale at £9.99 from Find Me a Gift. 
This post contains PR samples
Please follow and like me: