With less than two weeks to Christmas you might be starting to panic if you haven't sorted gifts yet? Fear not as with the help of Caspian I've put together a Christmas gift guide full of inspiration for those tricky toddlers and their often short attention spans. We've picked tried and tested products that are inspirational, comfy, practical or brings about hours of fun for any little monkey in your life. I present our Christmas gift ideas for toddlers.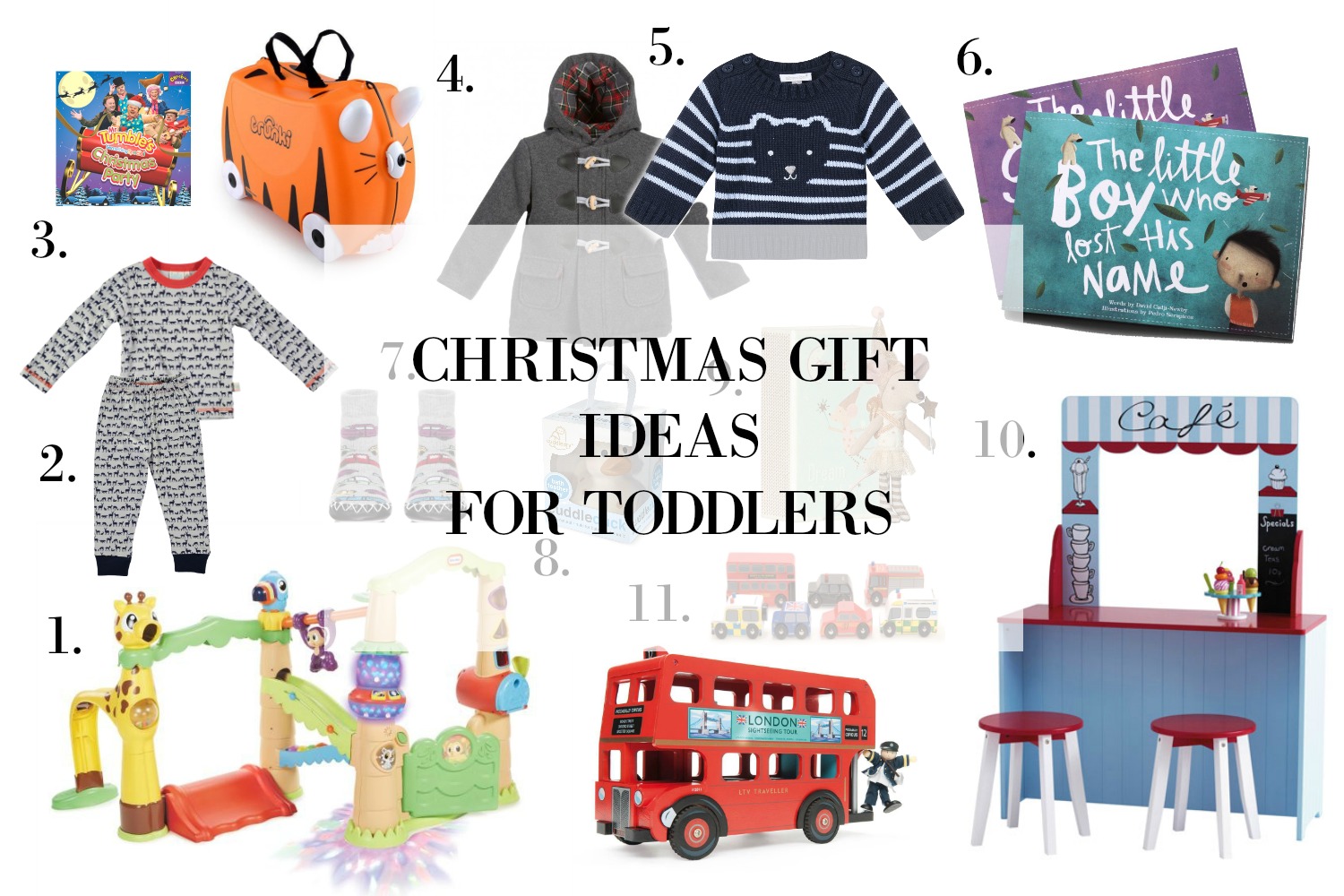 Through the blog we're been fortunate to work with some great brands and companies throughout the year. From independent shops set up by mums who want better to the bigger international ones, that have been around for years and proven why they are so sought after. What's important to me is that a product is well made and has the child in mind.
So here's our dozen or so suggestions if you are yet to find that perfect present for a toddler this Christmas.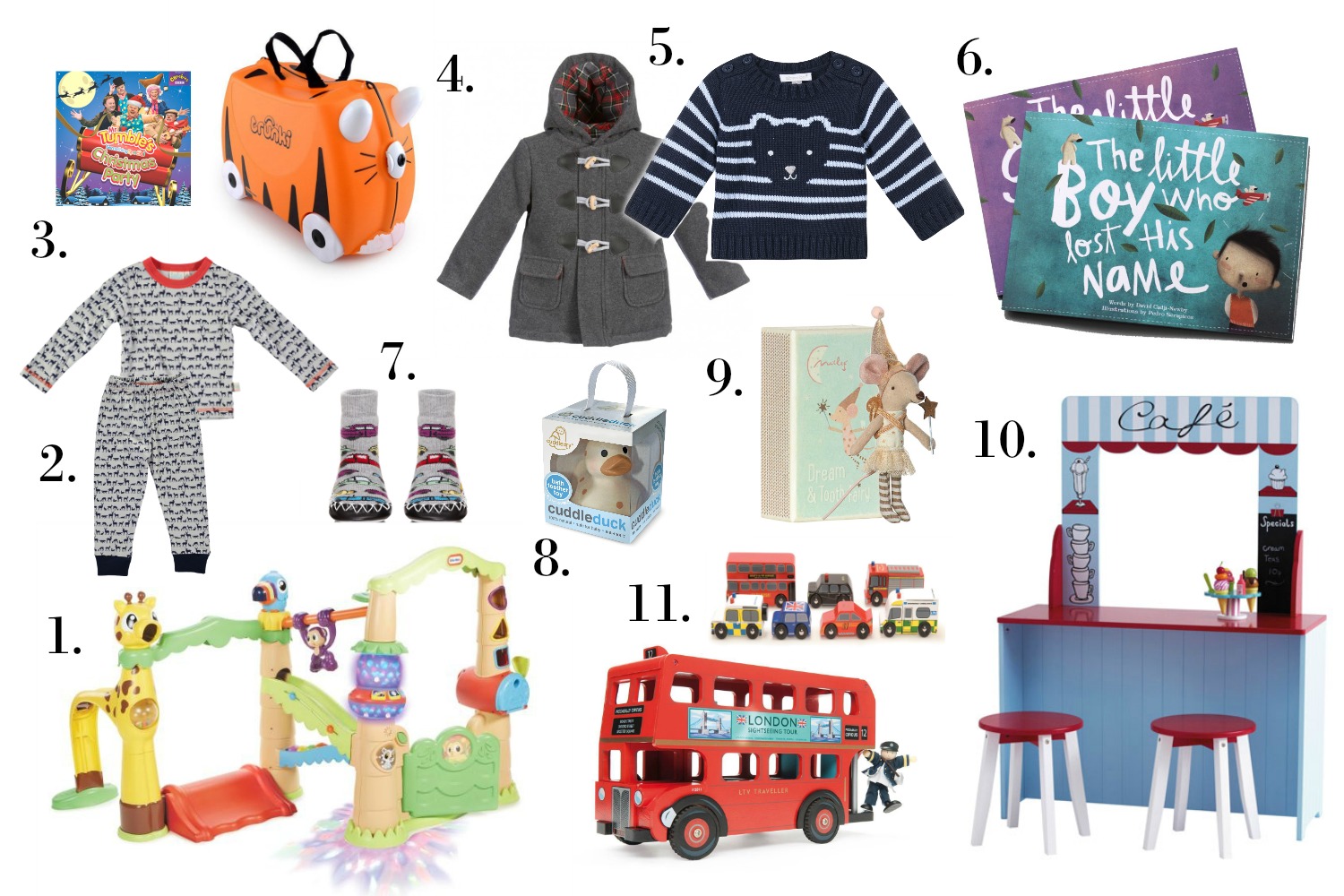 Light 'n Go Tree House from Little Tikes
Organic lounge wear from Lala & Bea
Mr Tumble's Christmas Party
Tipu Tiger from Trunki
Clothes from Mama & Moi
Personalised book from LOST MY NAME
Moccasins from Moccis
Bath toy from Cuddledry
Fairy Tooth Mouse from Mailej at Me & Buddy
Play cafe from The Great Little Trading Company
Wooden toys from Le Toy Van at Natural Baby Shower
This fantastic tree house with exotic animals, lights and balls is the perfect paradise of entertainment for your toddler. Built to appeal to babies from 6 months to toddlers of 3 years you'll give a gift for years to come. With 80 features of fun and games there's lots for the kids to explore.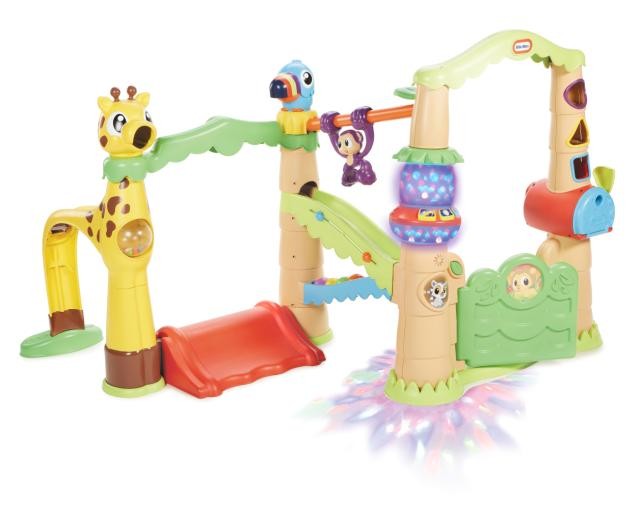 It retails at £89.99, but be quick if you want it in time for Christmas as there can be up to 7 days delivery to UK mainland.
If you've still haven't found the right PJ's for Christmas then check out Lala & Bea. This great British company run by mumtrepreneurs Katie and Caroline specialise in soft and mostly organic designs. We've loved our woodland animals lounge wear which is ideal for cold winter nights and so soft.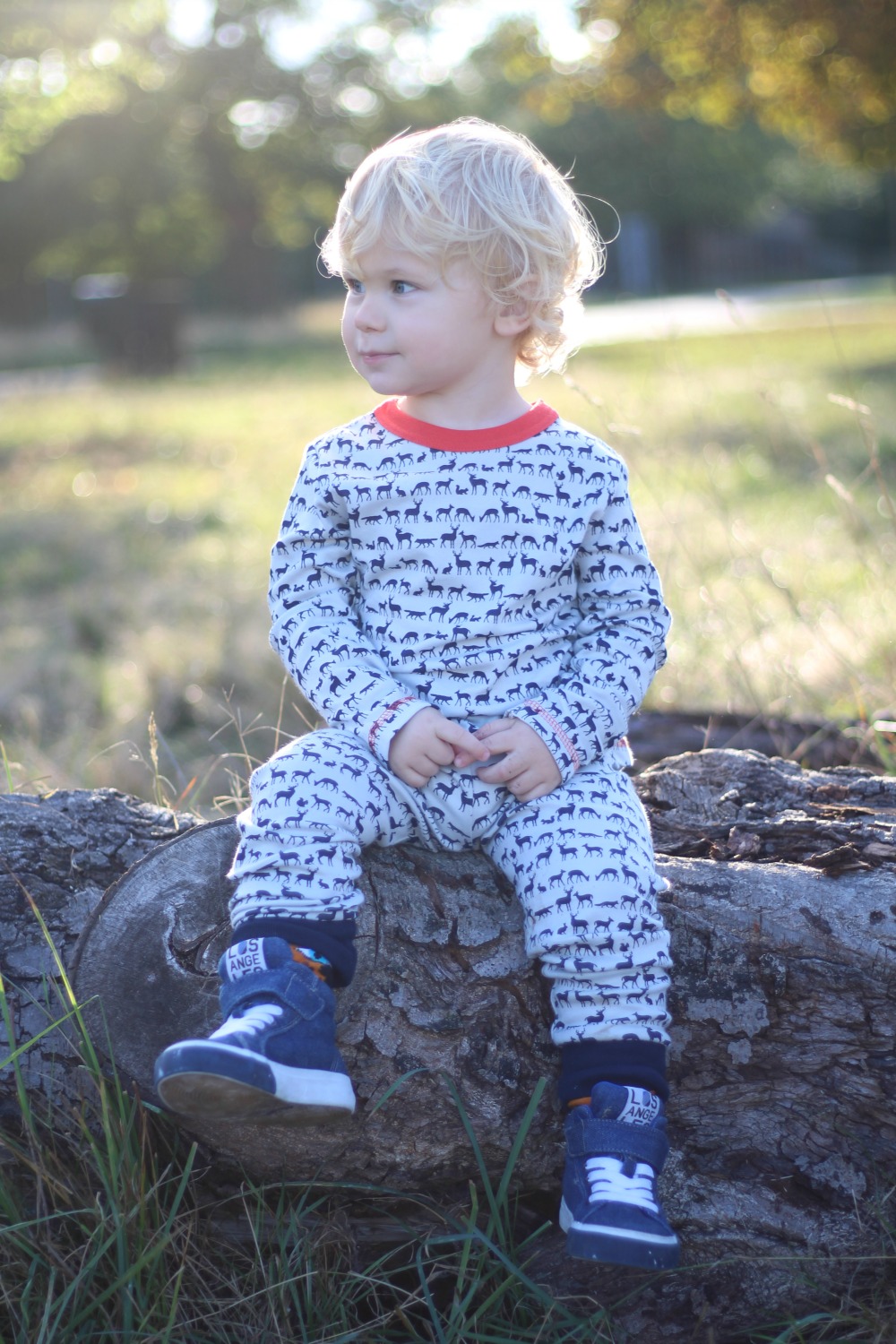 This set retails at £44 but if your little one loves getting creative you might want to check out the Design Your Own PJ's at £34.
Pssst… they also do great stuff for adults!
If your toddler is crazy about the colourful Mr Tumble of CBeebies fame you can get the party going on Christmas morning with this new CD. It even features a song from the phenomenon that is Frozen. It will get the kiddies boogieing and burning off some energy reading for nap time, so you can also enjoy a well deserved Christmas break and maybe a cheeky glass of bubbles before lunch!
You can order the CD online at £9.99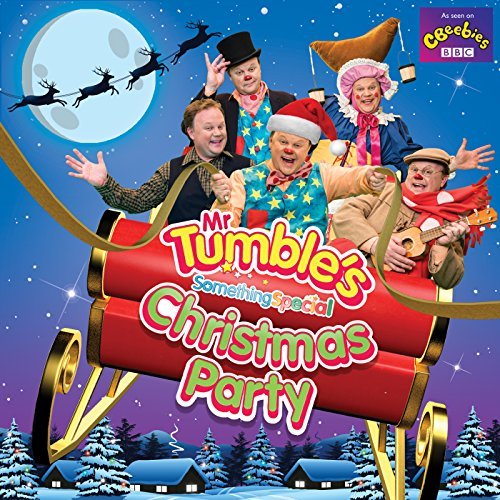 If your toddler is a bit of globe trotter you need to get them a Trunki suitcase. Not only will they be proud to have their own, but this clever ride along makes travelling much easier. It comes in a world of designs including an option to design your own.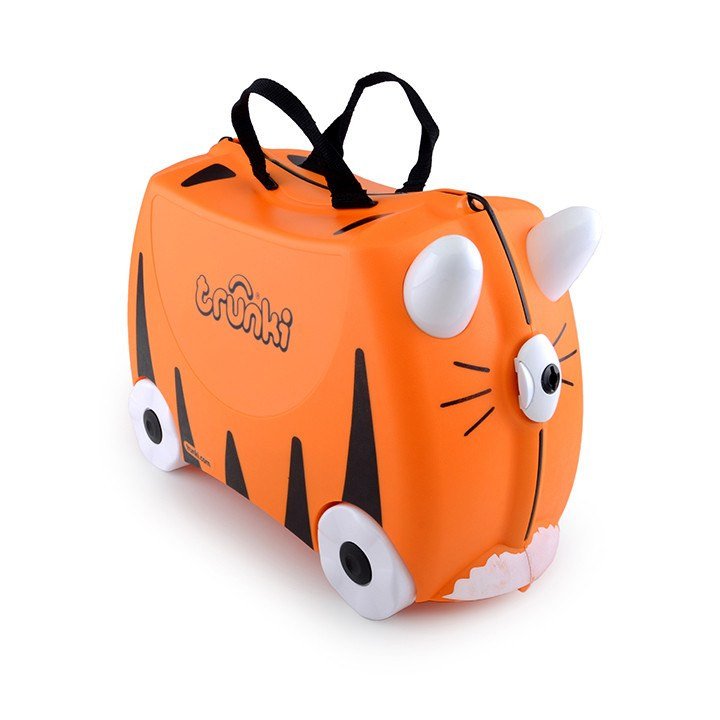 We have Boris the Bus who Caspian adores and he takes pride of place in the nursery when we're not off somewhere.
Prices start at £34.99
We love collaborating with Mama et Moi as their gorgeous range of clothes is made from high quality materials, affordable and a lot of thought has gone into sourcing the European brands they carry.
So if you are looking to updating your little one's winter wardrobe visit Mama et Moi and browse their lines.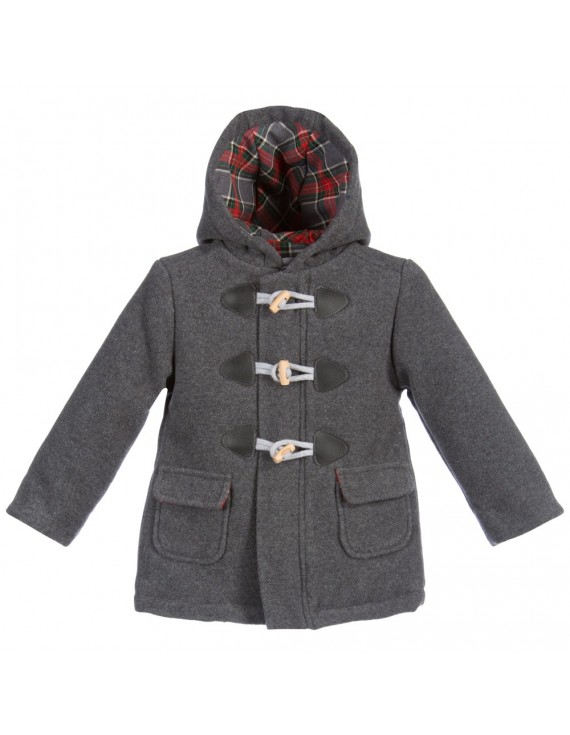 The gorgeous grey duffle coat is currently on sale at £39.99
Earlier this year we received a beautifully crafted book personalised for Caspian. If you are looking for a unique gift that is sure to bring out a smile then check out this clever service.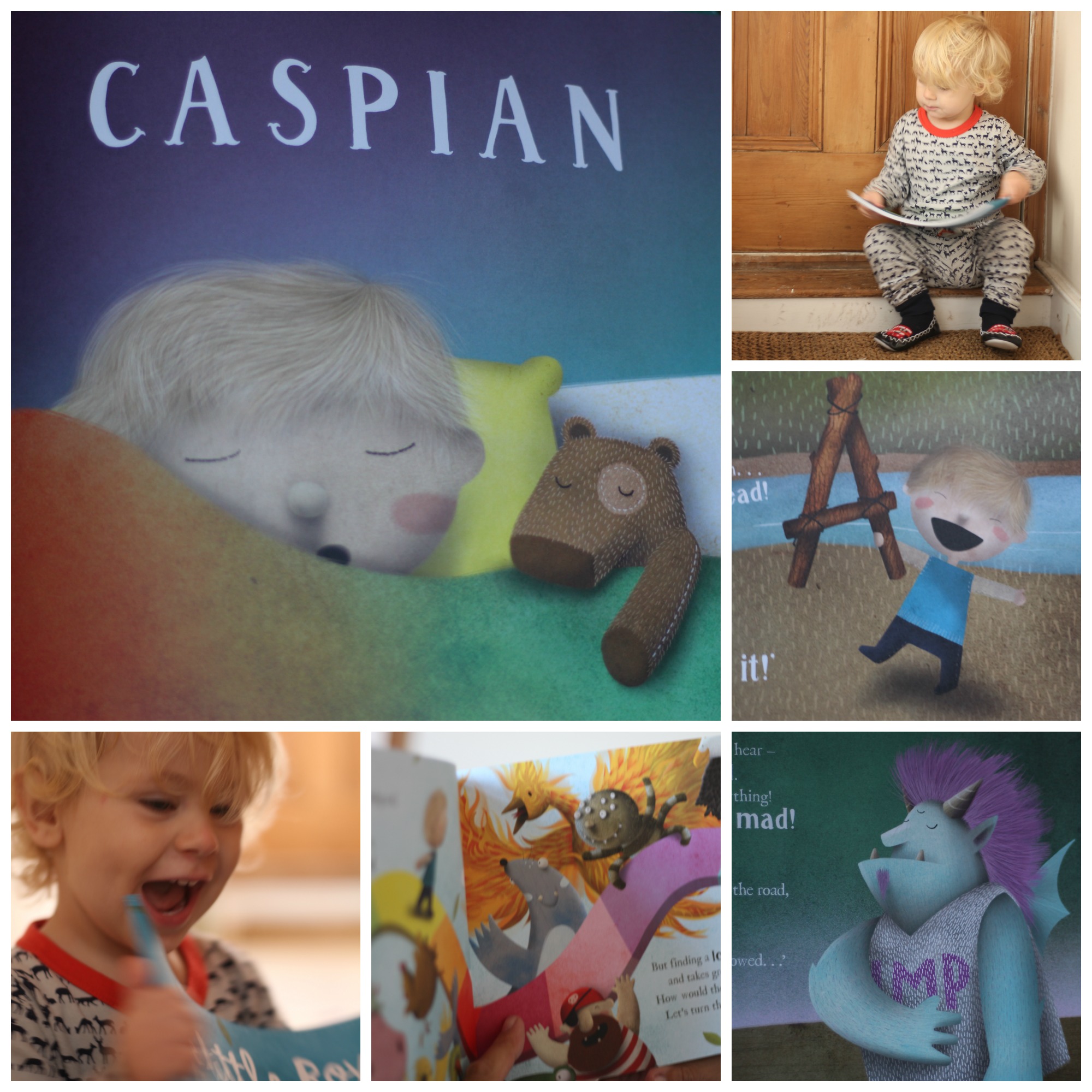 You can preview your book online before processing your order and prices start at 19.99.
We love our practical socks and shoes in one from Moccis. These handmade Swedish moccasins come in many fun and funky designs and in all sizes. Despite the soft leather they are machine washable which is super practical for toddlers especially.
Prices start at £22.97 and you can order them online.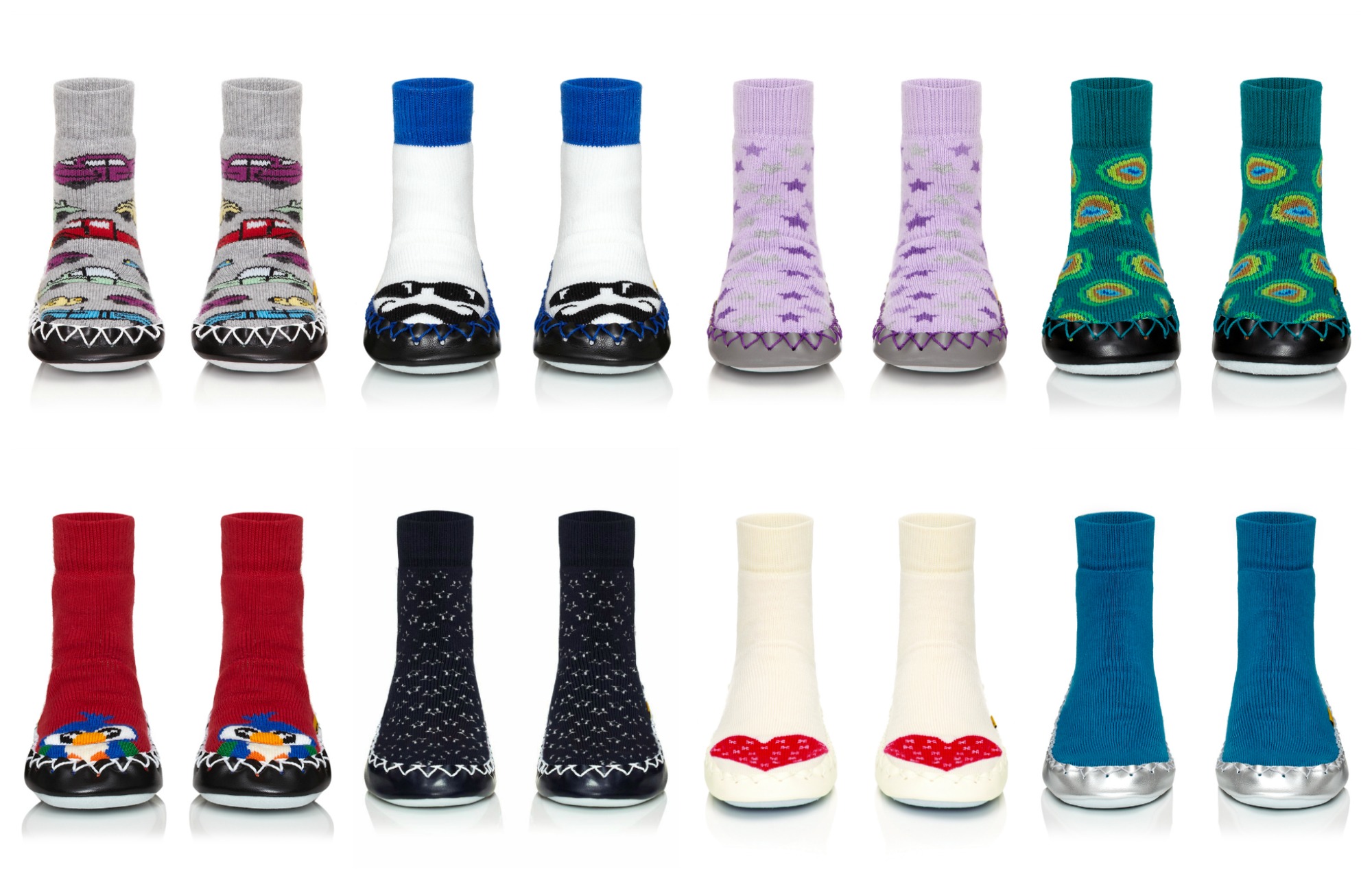 We love the amazing towels from award winning Cuddledry which are perfect for both bath time at home and pool time out and about. Caspian prefers to play with shampoo bottles when taking his bath before bed, but I'm sure he would love this super cute and much safer duck.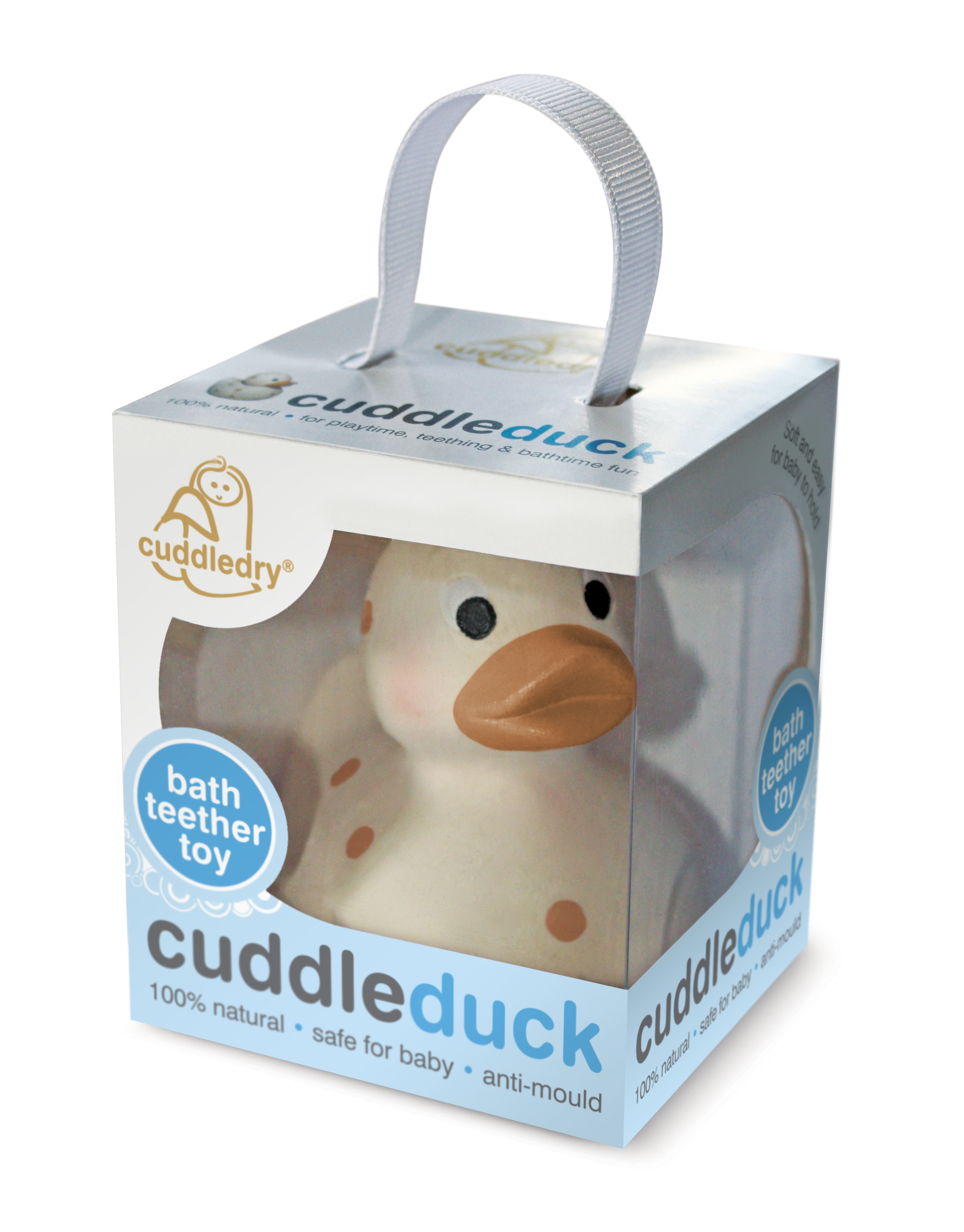 Handmade in Spain using natural rubber, he contains no nasties for your little one, and is soft and squashy for tiny hands to hold or great for teething. It comes in three coulours; brown, blue and pink and retails at £7.99
Tooth Fairy Mouse from Maileg via Me & Buddy
Me & Buddy launched earlier this year and if you are stuck for a gift look no further than their beautiful online shop with a great selection of new baby essentials, clothes and toys. I especially love these little mice from Danish brand MaiLeg of which we have two.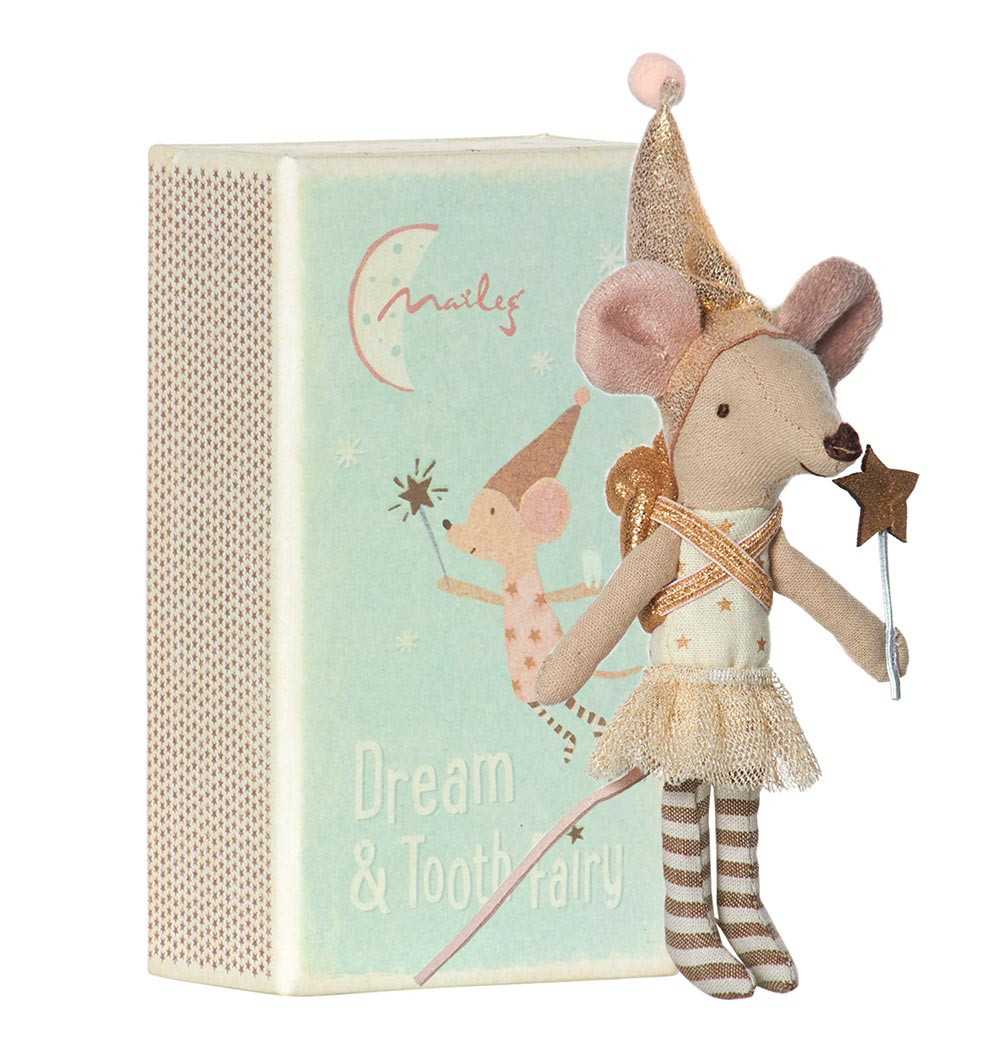 This cute Tooth Fairy mouse retails at £19.50
Earlier this year the fab Great Little Trading Company launched a fantastic new show room in South London. We were excited to attend and Caspian fell in love with the Play Cafe. Once his room is ready down stairs I suspect Daddy Long Legs and I will go there for many cappuccinos in years to come.
The cafe retails at £185, but keep an eye out for great discounts on their site!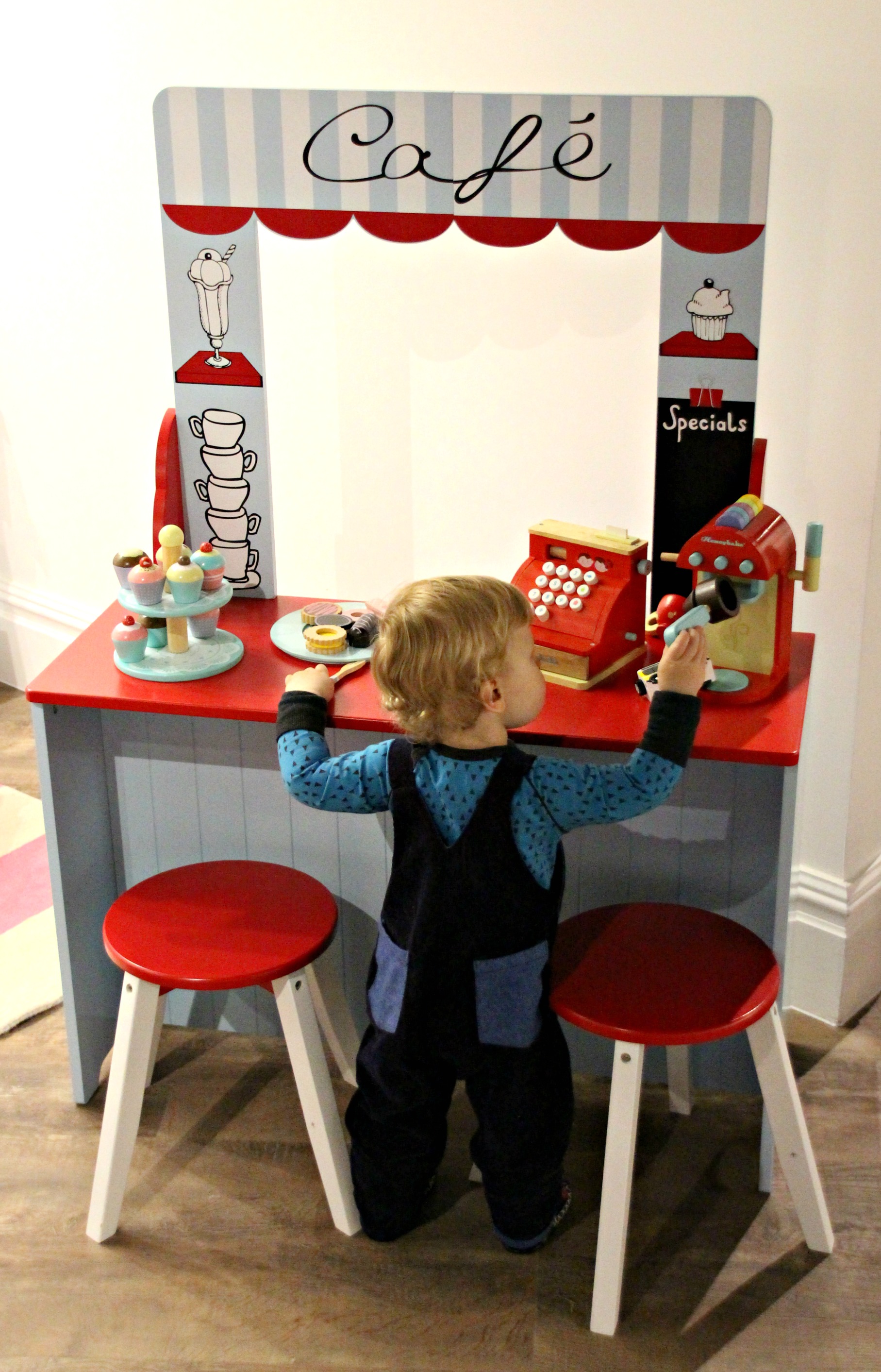 Caspian is slightly (read HUGELY!) obsessed with buses and cars. He even sleeps with them rather than a soft, cuddly toy. I'm a huge fan of wooden toys and adore the range from Le Toy Van.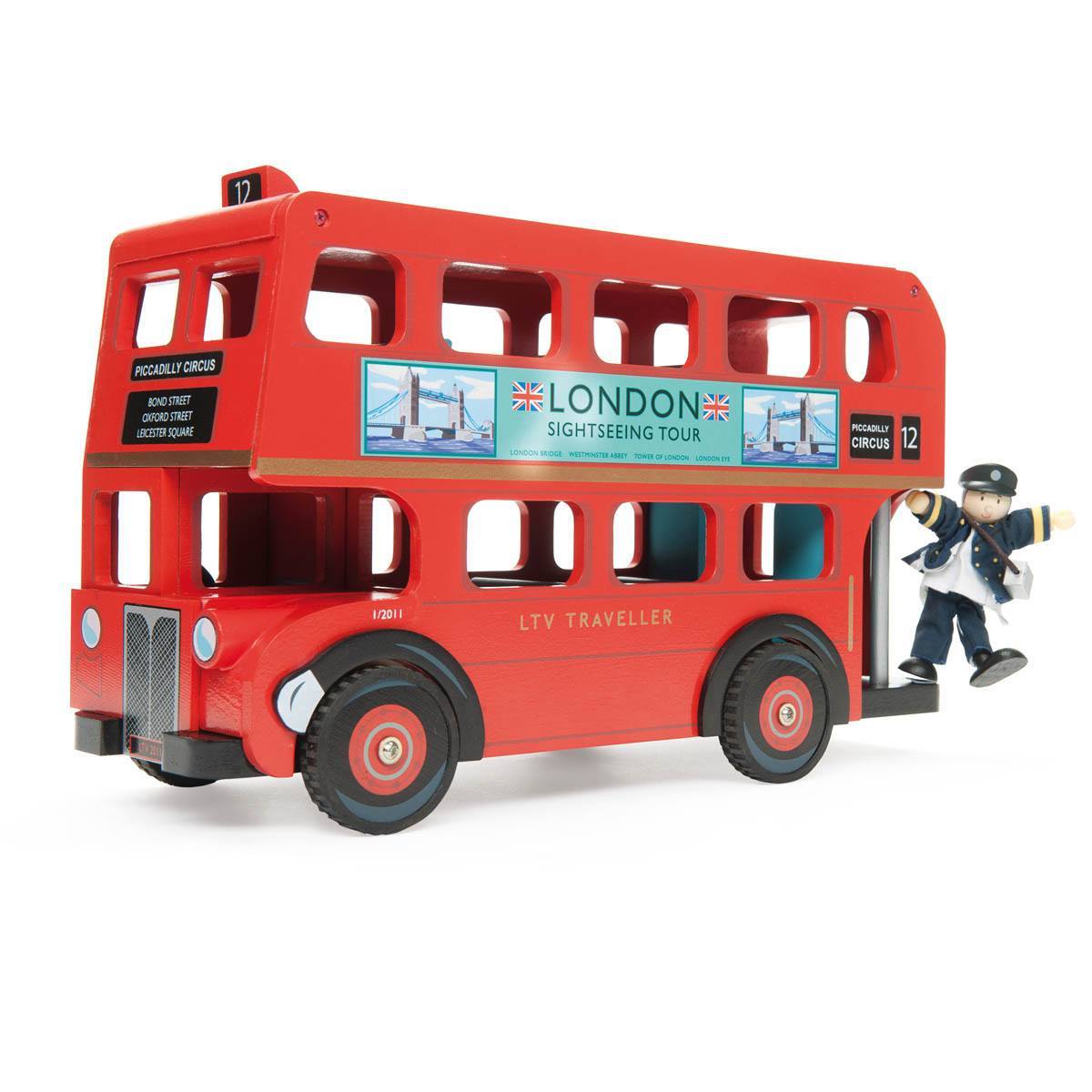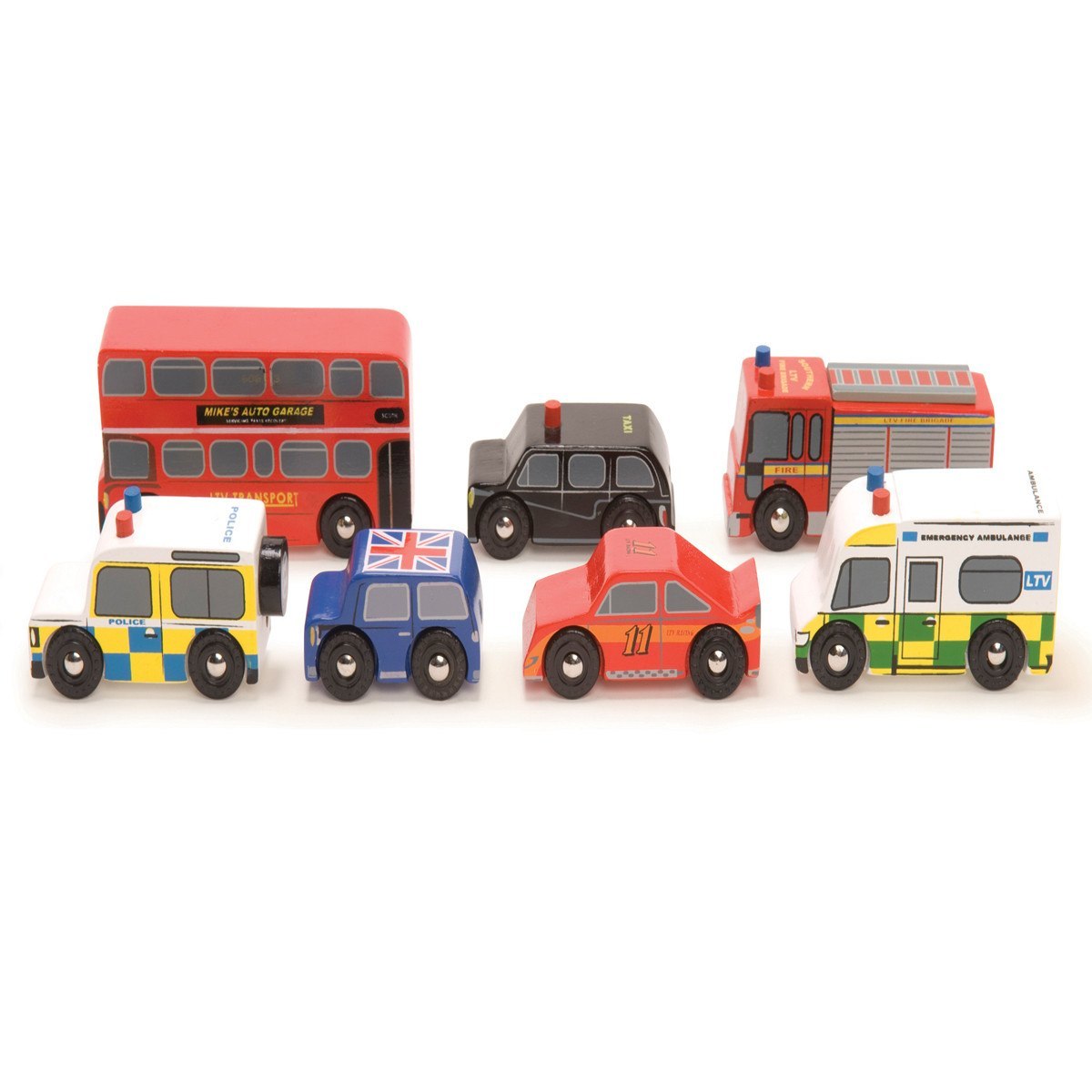 If you after great gifts for baby, toddlers or their mummies then you need to check out Natural Baby Shower site, which carries the Le Toy Van collection.
The bus is priced at £45.00 and the collection of vehicles is £15
NB! Please note this guide contains products we've been gifted. All words and opinions are my own.
Please follow and like me: