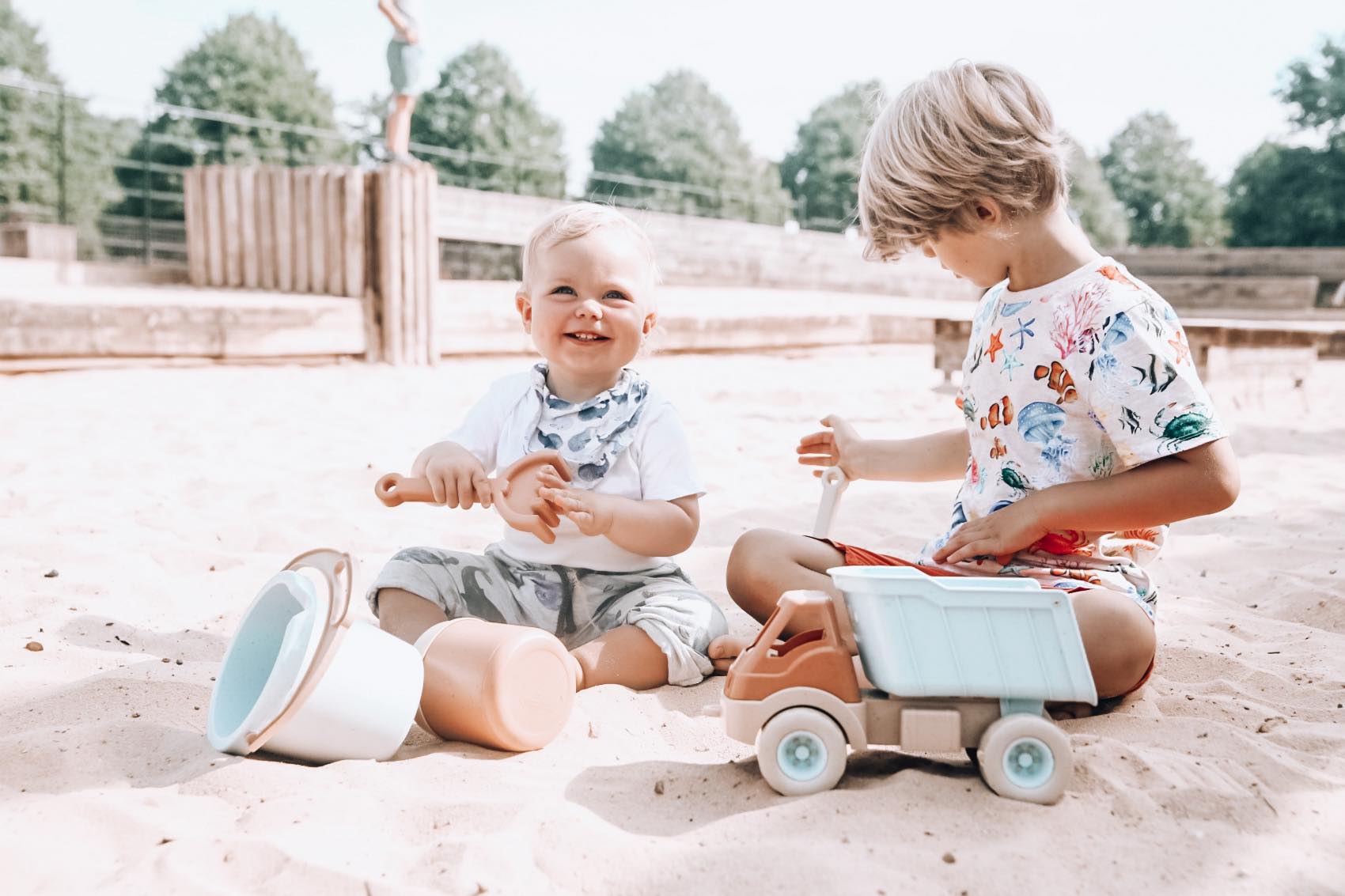 Dantoy brings back so many memories for me. I had one of their little motorbikes at my grandparent's house back in Denmark when I was a child. I loved scooting around racing my granddad as he pottered in the garden. Riding past the open kitchen window waving at my grandmother as she prepared lunch. When Danish brand Dantoy reached out about their new bioplastic range I was curious to learn more about it. We've spent so much time in the garden this year. First during lockdown and in later weeks while Caspian's been on his summer holidays.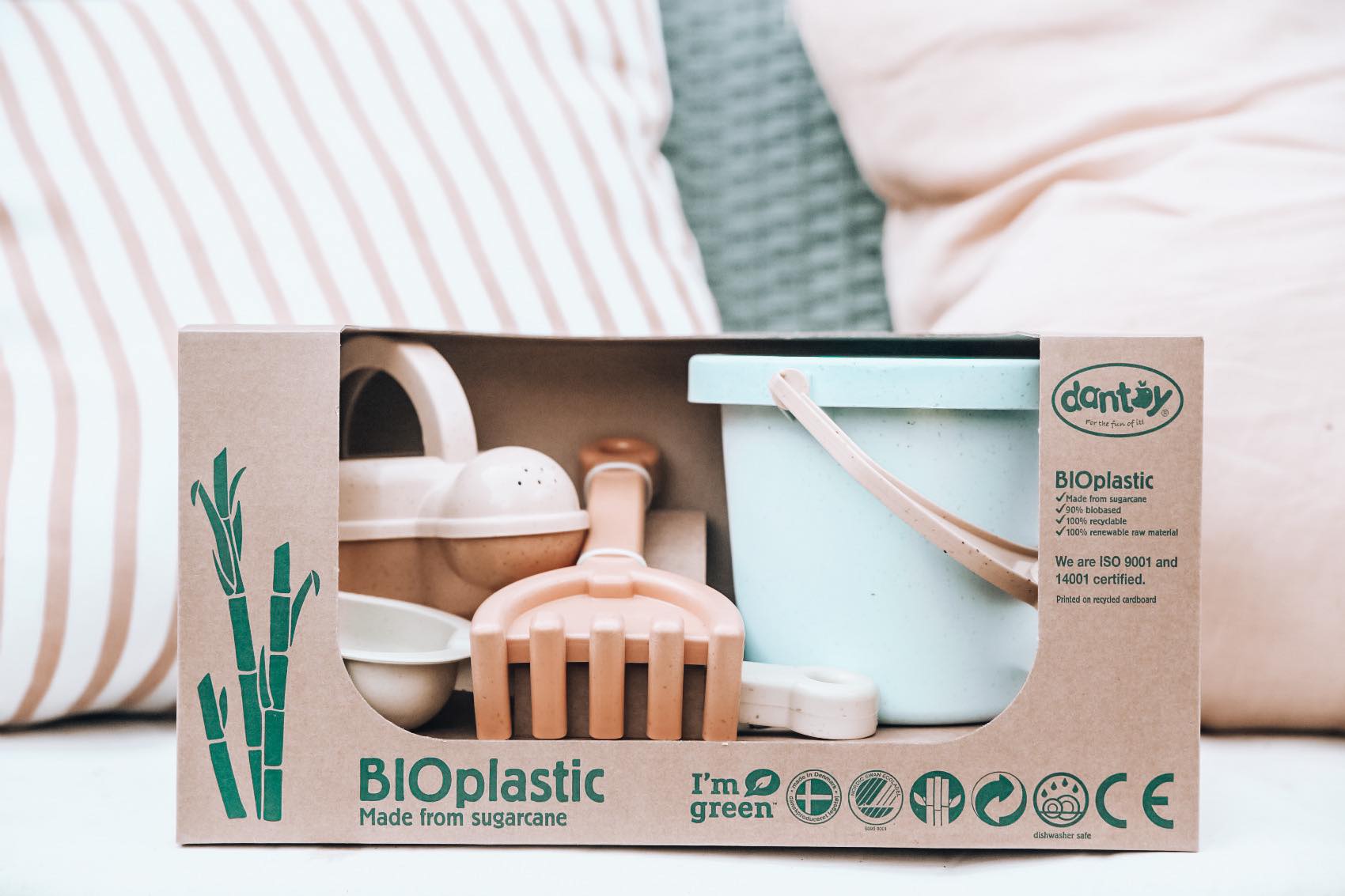 To be honest I generally favour wooden toys over plastic but for outdoor use, it's often more practical. If it's well made. These bioplastic products are designed using sugarcane. They are high quality, easy for little hands to play with and I just adore the colours. They look great both in your garden or on the beach. When we took them to our local playground in Bushy Park especially the truck was the envy of all the other children in the sandpit.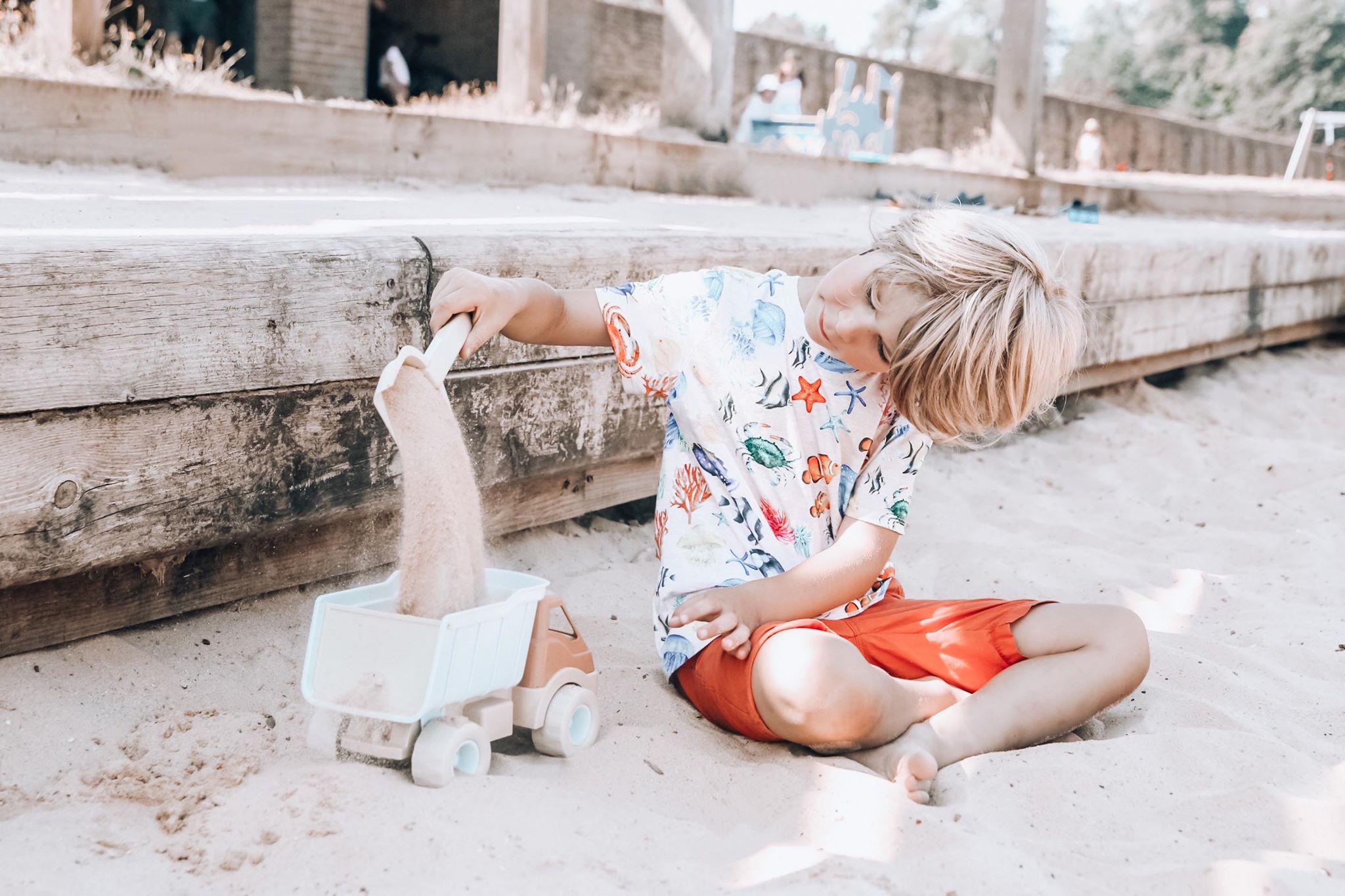 GREAT OUTDOOR TOYS FOR THE GARDEN
With a four year age gap between the boys, I always worried if they would enjoy playing together. With these Dantoy products and especially the firebreathing dragon seesaw and the stacking tower, all my worries have been laid to rest. They find such joy in each other and these great Danish designs encourage them to have fun together. The rocker comes in various colours and animals. It has three seats so functional for larger families but can also be used by one child where they simply sit in the middle.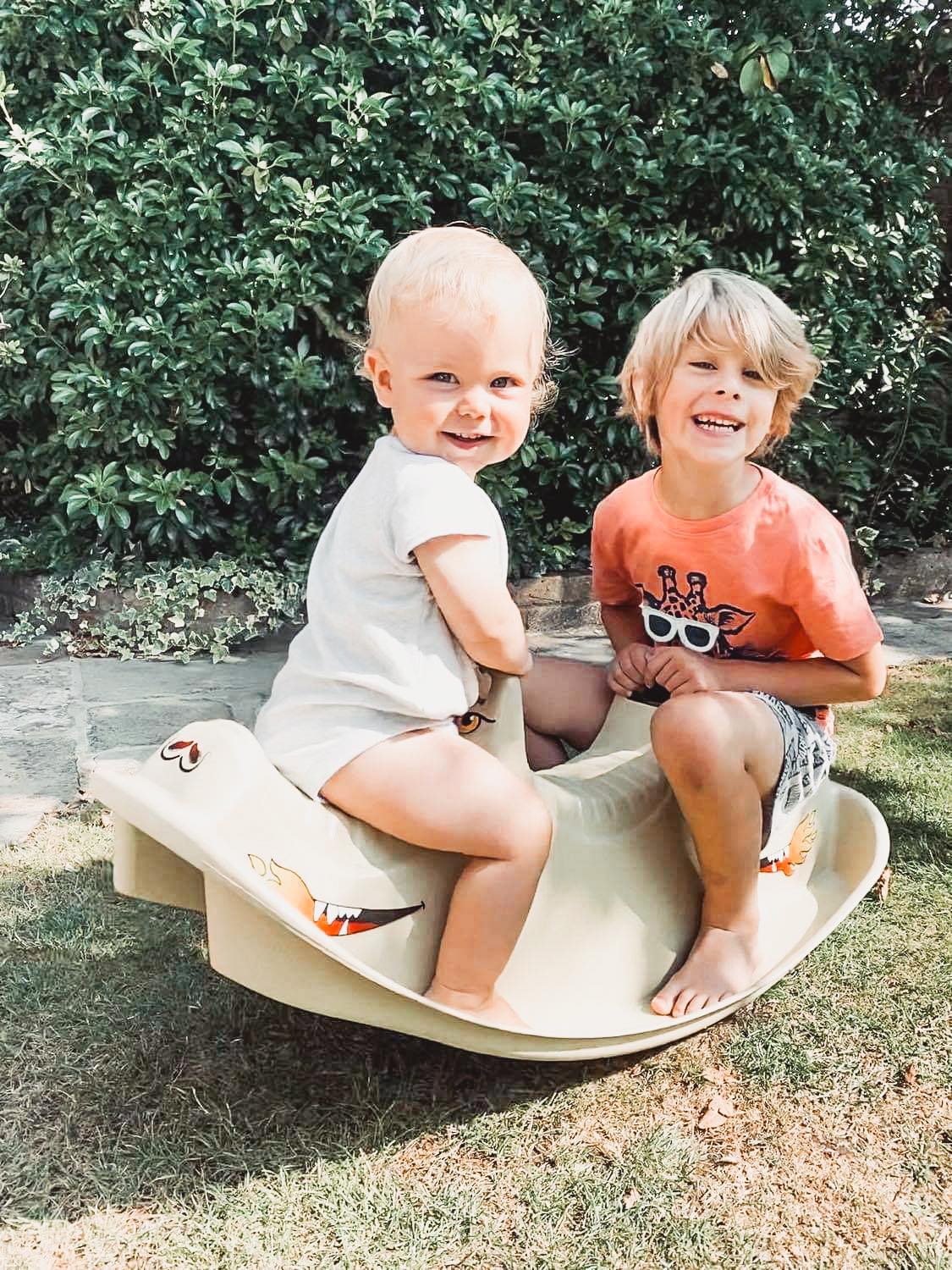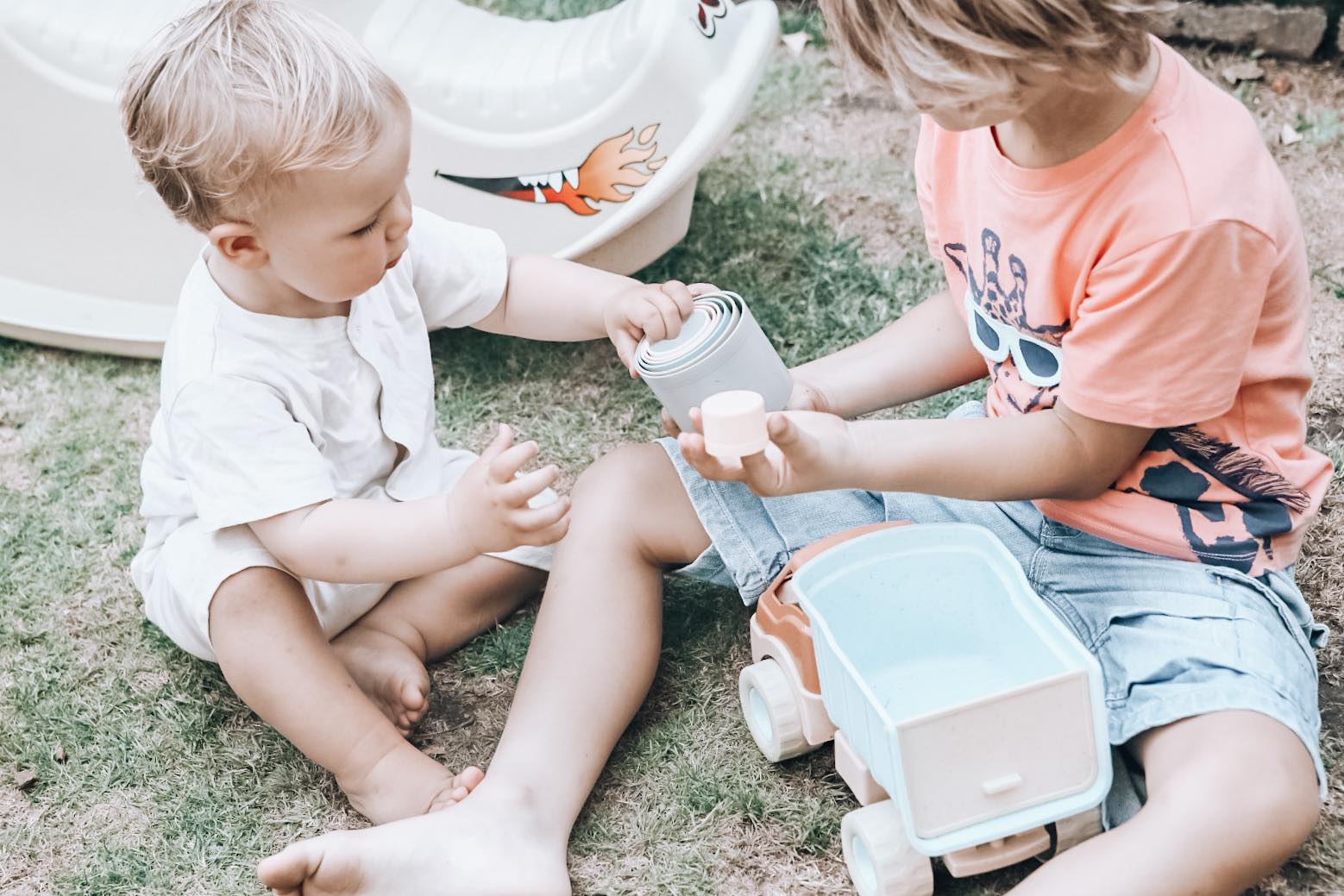 The bioplastic range from Dantoy is available online on Amazon. They are made in Denmark by a company that's been designing and producing toys for over five decades. This range made from sugar cane is 100% sustainable and recyclable. The material is durable and strong and can withstand hours of imaginative play.
I hope these toys will bring the same magic and eventually evoke the same memories for the boys that my Dantoy toys did for me.
Disclaimer: We were sent these toys for the purpose of this feature. All words, opinions and photographs are my own.