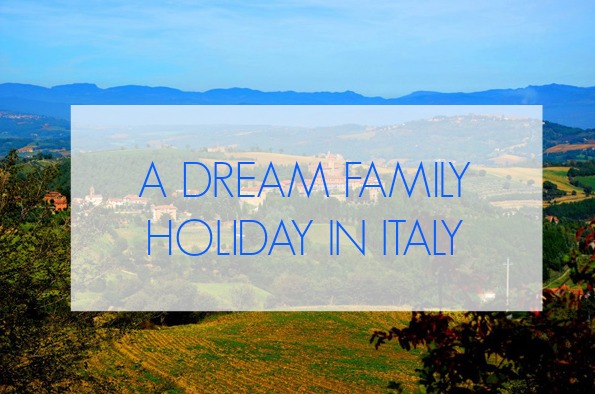 There's a soft buzzing travelling through the warm air. The hammock is gently swaying from side to side. I can hear Caspian playing not far away. Then a drop hits my nose. Then another. And a third. That's when I realise that it's starting to rain. Proper heavy British summer rain. I'm not lying under the Tuscan sun waiting for Daddy Long Legs to bring me another glass of chilled white wine. And the faint buzzing is simply the washing machine doing it's final spin in the kitchen. I quickly gather hammock and child and run for cover as grey clouds invade the sky.
But hey, a girl can dream, right?! And I know exactly what I'm dreaming off. I've been fortunate enough to travel a lot in my lifetime already. Within Europe I particularly love the warmth and welcoming spirit  – not to mention the food – of the Mediterranean countries. Italy especially! A bowl of creamy pasta and a glass of Prosecco and I'm yours for the taking. I've been lucky enough to visit several times from the isle of Sardinia to Venice and Rome and the Amalfi coast.
One destination I've always longed to go to is the region of Umbria. Having seen pictures from there it looks breathtaking and it's definitely my dream to take my boys one day.
Since Caspian's birth 16 months ago we are yet to take a family holiday abroad. When you live in another country your holidays tend to be spent travelling back to visit family. It can often be a little stressful as you want to catch up with everyone and due to Daddy Long Legs working odd hours I usually travel with Caspian to Denmark alone.
But now that he's running around keen to explore the world that surrounds him, I would love for us to go and enjoy a week away. So this is what I would want from my dream family holiday:
Easy to get to
All inclusive – but with a high standard of food and drinks
Warm and sunny
Safe for Caspian to run around
Pool or beach
Activities for children and the whole family
Time to relax and recharge as a family
A nice surrounding area to explore
Last week I was introduced to the family run Villa Pia. It's located near the town of Lippiano on the border between Umbria and Tuscany. Surrounded by green fields, olive groves and vineyards it sounds like pure heaven and I can just imagine those breath-taking views. As a budding photographer I would have a brilliant time!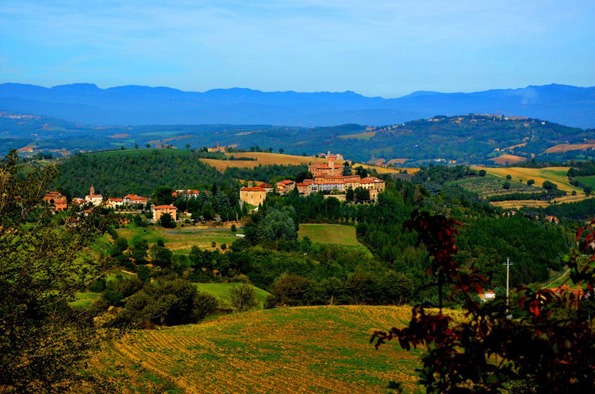 The villa itself has two swimming pools, a trampoline, a sandpit and a soft play area for the children. But not only that they have beauty treatments, adult cookery classes, Pilates classes, wine tasting and an on-site babysitting service. As well as tennis courts, so I could finally give Daddy Long Legs a run for his money (I wouldn't stand a chance, but still dreaming here, so indulge me on that one). It really sounds like they've thought of everything!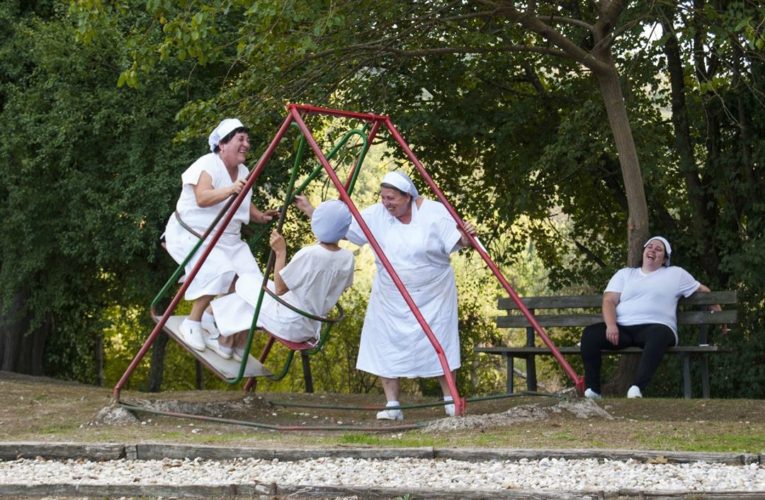 The villa works on an all inclusive basis and with a group of Italian mamas like these ladies cooking your food, I'm pretty sure you're in for a treat.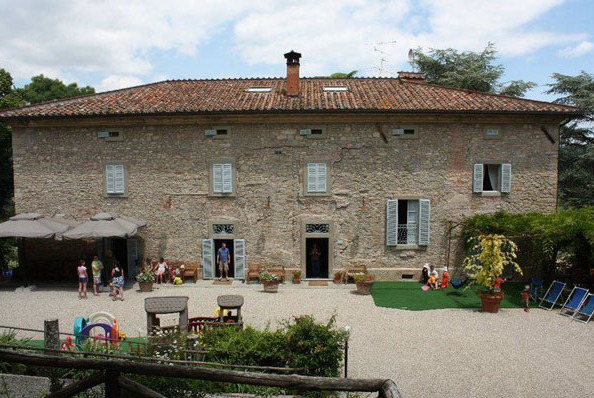 The impressive old building holds 17 bedrooms, each one spacious enough for adults and children to share. The family rooms sleep 2 adults and up to 3 infants with a double bed and two singles plus space for a cot in each room. They even provide cots, bed rails and potties upon request.
The villa also caters to weddings… hmm, now there's an idea to put forward to Daddy Long Legs?! For now I'll just go off and google flights and dream a little more…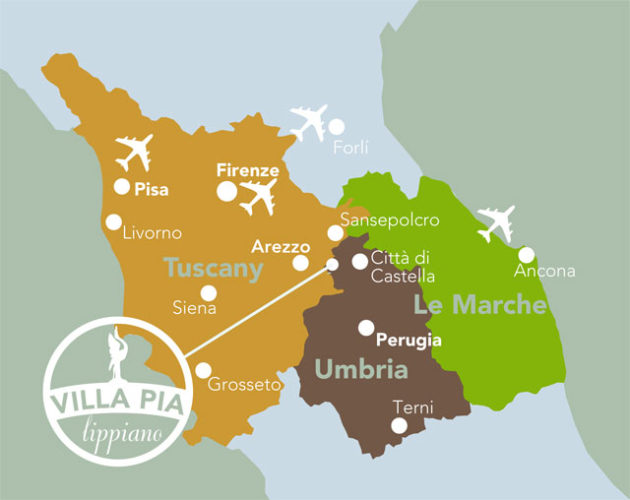 What is your dream holiday location? Have you visited this area of Italy before? I would love to hear any tips if you have been?
NB! Please note this post is written in partnership with Villa Pia, though all words and opinions are my own.