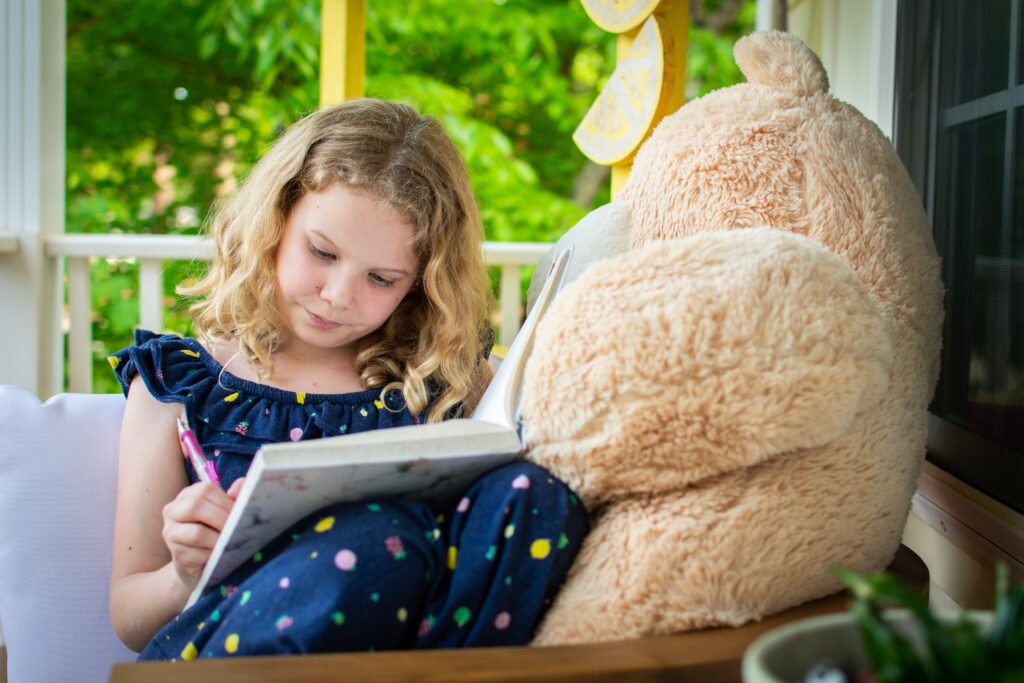 Creative writing is a great pastime children can get involved with at any age. It's a good way to give your child a better understanding of what they can make with just their pen in hand. It's also a great way to further develop writing and grammar. Giving children a better understanding as they write a lot more on a regular basis.
Creative writing is going to open up a lot of doors for your child. Here in this guide from a nursery in Surrey, we take a look at the ways you can explore this great activity together. Many adults can benefit from creative writing. Allowing you to show vulnerability and strengthen your creativity, too.
GET YOUR CHILD WRITING ABOUT LOTS OF DIFFERENT THINGS
Having the confidence to write about whatever comes to mind is going to be the hard part. Children often need a bit more of a prompt to get them to write freely. You can give your child this direction through the things that motivate them in real life. If they like football, get them to write about that and how it feels when they kick that ball. If they enjoy computer games, encourage them to come up with a new game or explore a story centring on familiar characters.
USE FEELINGS TO DEVELOP THEIR WRITING ABILITY
Feelings and emotions are a good way to get children to write down how they react to different scenarios. Ask them how they feel about a particular experience. Get them to think back and see if they can write them down. Or talk about something when it happens. Then sit down and write when you get home. This helps with their memory and recognition skills as well. Another plus to writing creatively as a child.
WORK ON SPELLING TOGETHER
Not being able to spell correctly could be part of the reason why your child is more reluctant to write freely and creatively. Having confidence in their writing is what will push kids to write. Put the steps in to help your child build their skills in other areas. Spelling is a good place to start and you can make these activities fun and engaging to suit their level of learning.