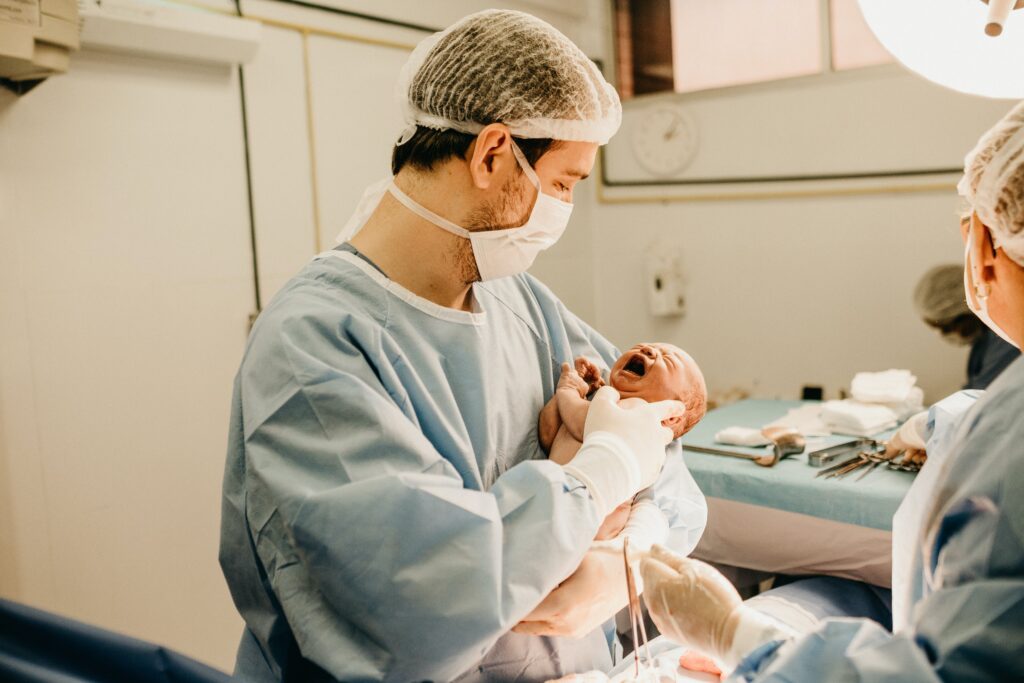 We are lucky to have a good health system in the UK. When you are expecting a new baby don't forget to sign them up with your GP after birth. There's a lot to do in those final months of pregnancy. While stressful they are also so very special. Once your baby is here everything can seem a little overwhelming. Especially if you are picking a new doctor it's worth signing up 3-4 weeks before your due date. Infants are vulnerable when first born and could need professional medical care quickly.
The American Academy of Pediatrics suggests parents take their newborn for at least seven well-baby visits in the initial year of their life. From checking the child's overall health to guiding parents on everyday matters, such as potty training and analyzing school performance, paediatricians take care of the child's physiological and developmental needs. If you are based in the US and especially in states like Florida, you can find it difficult to pick the right paediatrician as there are many options. So, how do you choose the right doctor? Read on to know.
DO YOUR OWN RESEARCH
Premature births are common. It's better to do your research early and ensure that you have hired a paediatrician for your baby. Many hospitals will require you to fill in the name of your paediatrician when you're admitted for delivery.
You can ask people in your personal and professional circle to help you pick the right doctor as per your needs and requirements. You may also think about choosing a clinic that offers health services for both children and adults. For instance, if you live in Florida, you can find ear, nose and throat doctors at South Florida ENT Associates for quick and professional services. They have a wide range of medical services, from general health, audiology, allergies to facial plastic surgery.
VERIFY THE DOCTOR'S EXPERIENCE
Verifying the expertise and professional experience of a paediatrician is imperative. Because they diagnose and treat any illnesses or injuries, knowing that you're counting on a professional service is crucial. Make sure to check the medical degree, courses, certifications, and overall experience. Also, don't forget to know about the pediatric area they specialize in.
LOOK FOR LOCATION AND TIMINGS
While you spend endless hours researching your options, make sure that you clear everything about your doctor's location and practising times. If you are working parents, getting appointments on weekends and evenings would be a suitable option for you.
You also might choose to look for a health care provider close to your home or workplace. Newborns often get sick unexpectedly. You never know when you might need a doctor. So, make sure that your baby's provider is easily accessible to you either via an online or offline method.
TALK TO THE PEDIATRICIAN
Experts recommend parents have a prenatal visit with their paediatrician before making an appointment. It will give you a chance to know your doctor well. Get rid of any doubts you have. This face-to-face interaction will also give you an idea about the doctor's experience and childcare philosophy.
You might rush for a competent health care provider for your child, but finding the one whom you can trust and count on is essential. You might notIt's fine if, at times, you feel the need to switch doctors. After all, it's about your child's health care.