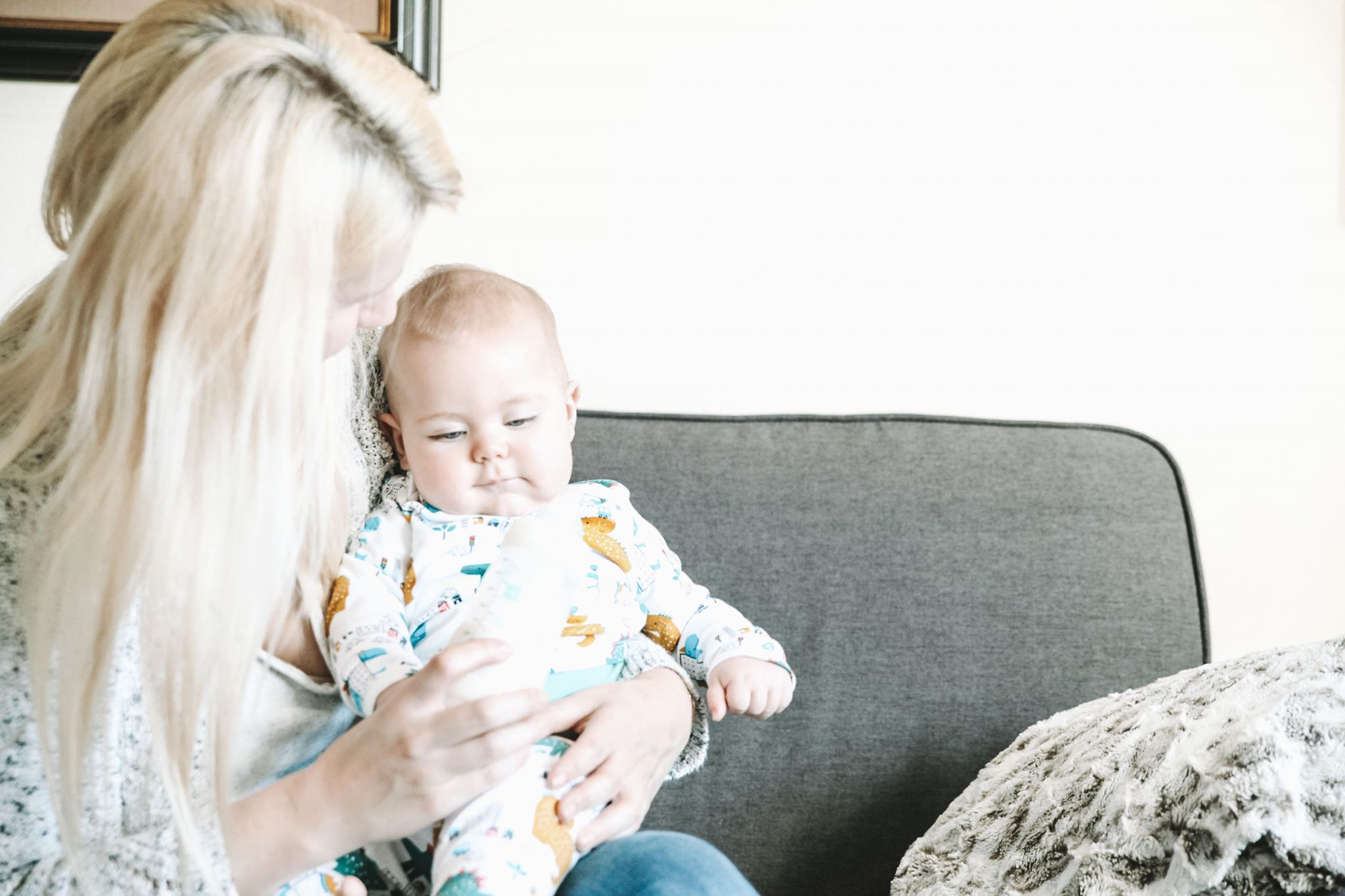 We've started introducing bottles to Orsino. It's probably slightly later than most do it so I was interested in seeing how he would take to them being exclusively breastfed. I can't believe how quickly the past six months have flown by. 2019 was certainly an eventful year with quite extreme highs and lows. The birth of our beautiful rainbow baby was naturally the absolute highlight of an otherwise challenging 12 months. He is the most wonderful, calm and happy baby and we are very blessed. Fearing the 4,5 year age gap a little, I've realised that this can be a positive thing. Yet I've also seen just how different babies can be. Where Caspian was never a keen sleeper and still isn't, Orsino loves his sleep.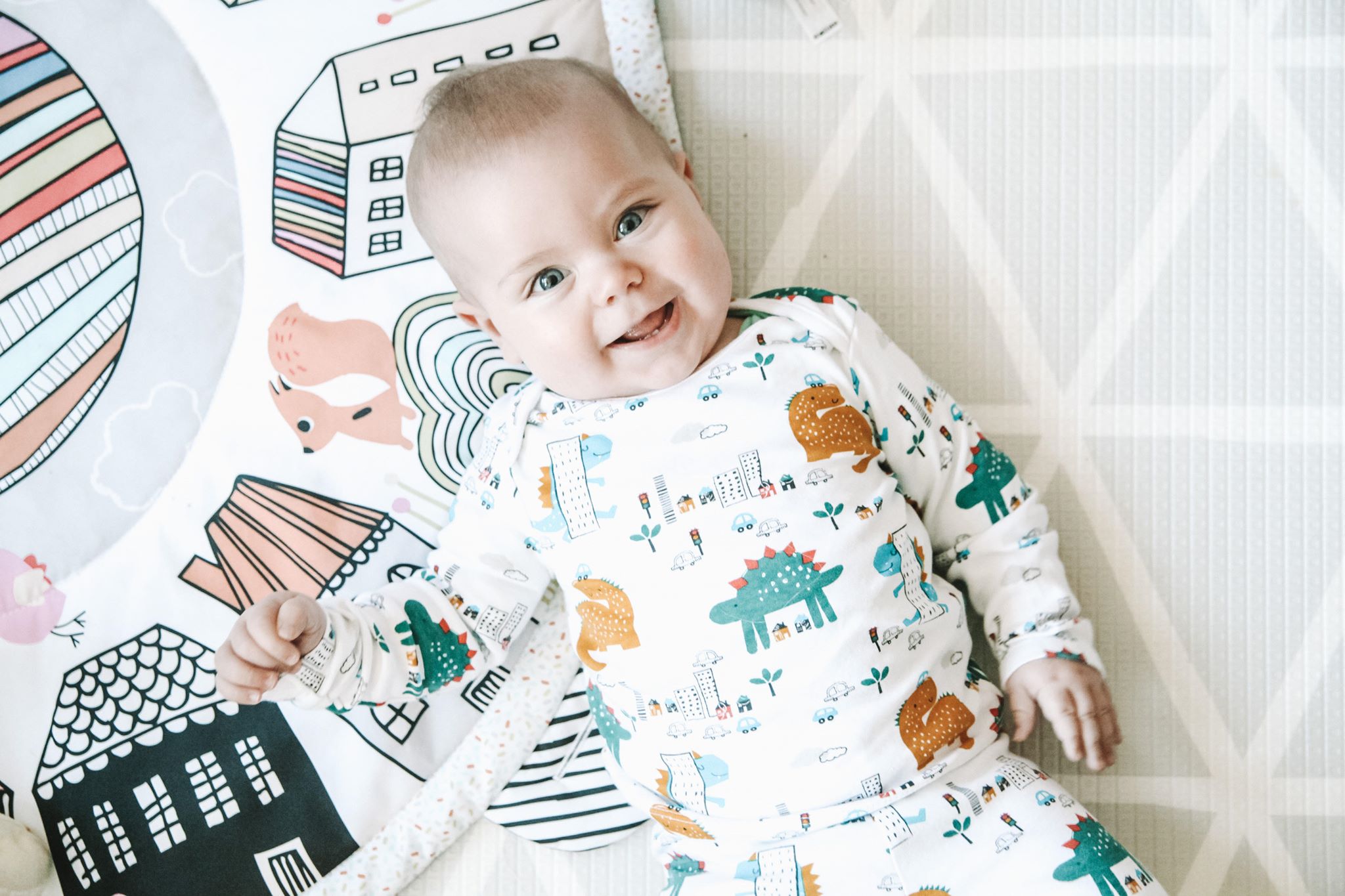 One thing both boys have in common is breastfeeding. I've been fortunate that I've had an easy breastfeeding journey twice. It was therefore important for me to find bottles and a brand that supports breastfeeding with products that go hand-in-hand and make any transition easier. Whether you introduce them early on or later down the line. We are already big fans of MAM having recently tried out their 2-in-1 Electric Double pump and their 6-in-1 Steriliser. I was, therefore, very excited to give their Easy Start Bottles a go. For mine and for Ossie's sake.
FED IS BEST AND EASIER WITH THE RIGHT BOTTLE
I'm a firm believer that as parents, and mothers, in particular, we should always aim to support and help each other. However you choose to feed your baby, I trust that you are doing what you believe is best and that is what matters. I wish there were more support for breastfeeding here in the UK. Although, I hold the system accountable and not individuals. I, therefore, find it such a positive quality in a brand like MAM that they offer friendly support when it comes to feeding. Plus 40 years of experience means their products follow this philosophy, too.
Initially, I wanted to introduce a bottle earlier, but the past six months have as mentioned just flown by. If you are breastfeeding, it's recommended to wait at least six weeks to allow your supply to establish before introducing a bottle of expressed milk. We are now at a stage where I wasn't sure if he would even take a bottle at all. What we've found with the MAM Easy Start Bottles is that the teat is soft and similar to skin. This is a clever and unique feature and Ossie has taken to it.
WHY CHOOSE COMBINATION FEEDING
Combination feeding is where you breastfeed and bottle feed. That can be expressed milk, like in our case, or you might want to introduce formula as well.
Whether you introduce a bottle early or down the line, combination feeding can be helpful in so many ways. For me, we've reached a stage where I'm focusing more on work. Where I'm fortunate to do so mainly from home, I do need the option of others feeding Orsino. Sometimes you want your partner to help with feeds, especially the night ones. Occasionally you, as a new mum, simply need a break and that's okay, too. Knowing that you can continue the closeness of breastfeeding while your baby happily takes a bottle as well can be a huge stress reliever.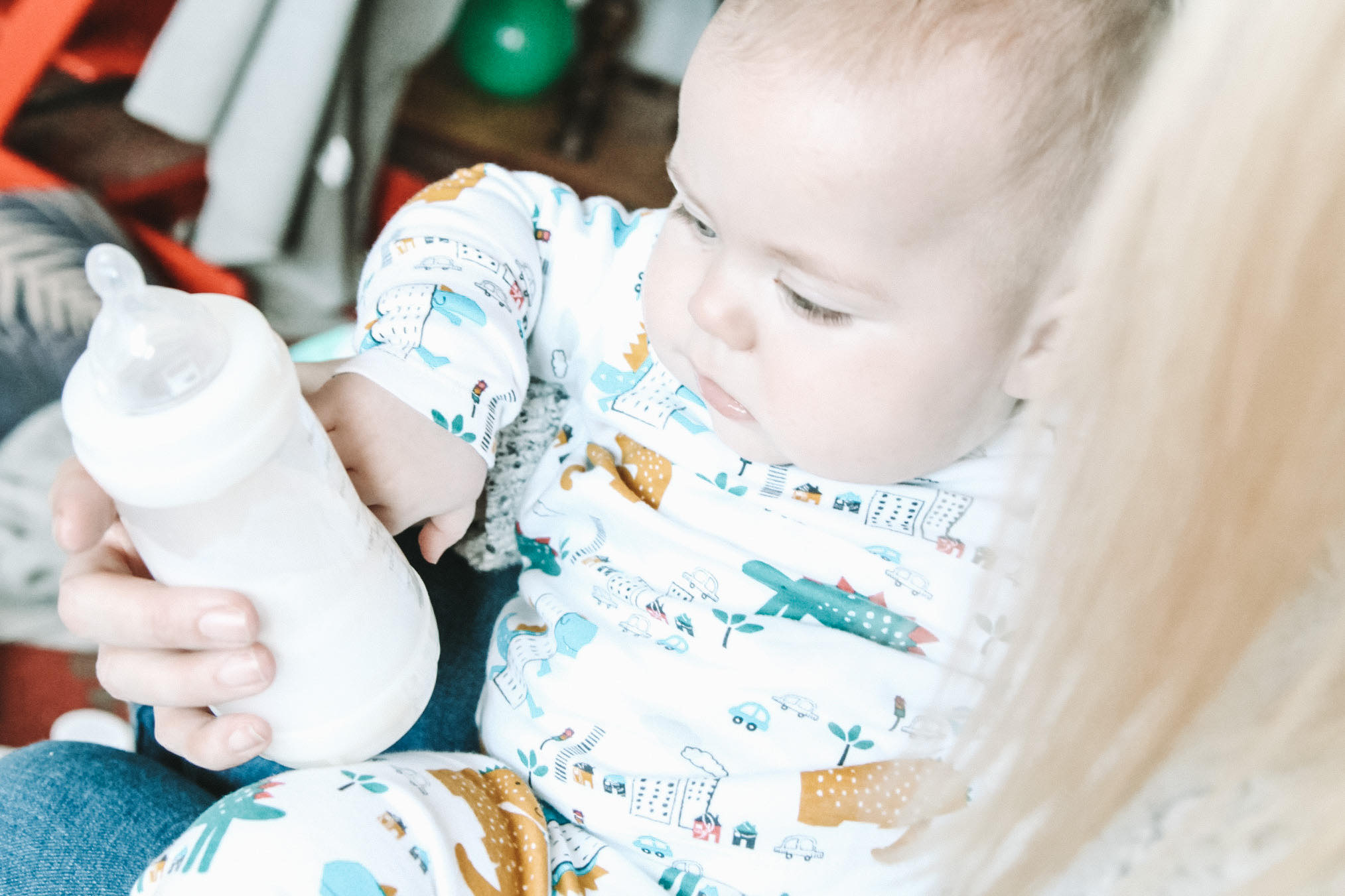 We've started with simply introducing a bottle in the morning. He's happy and rested after the night. He's generally not starving so tend not to fuss at this time where this can happen later in the day and especially in the evening. So while he's getting used to it I've felt this has worked well.
MAM EASY START ANTI-COLIC BOTTLES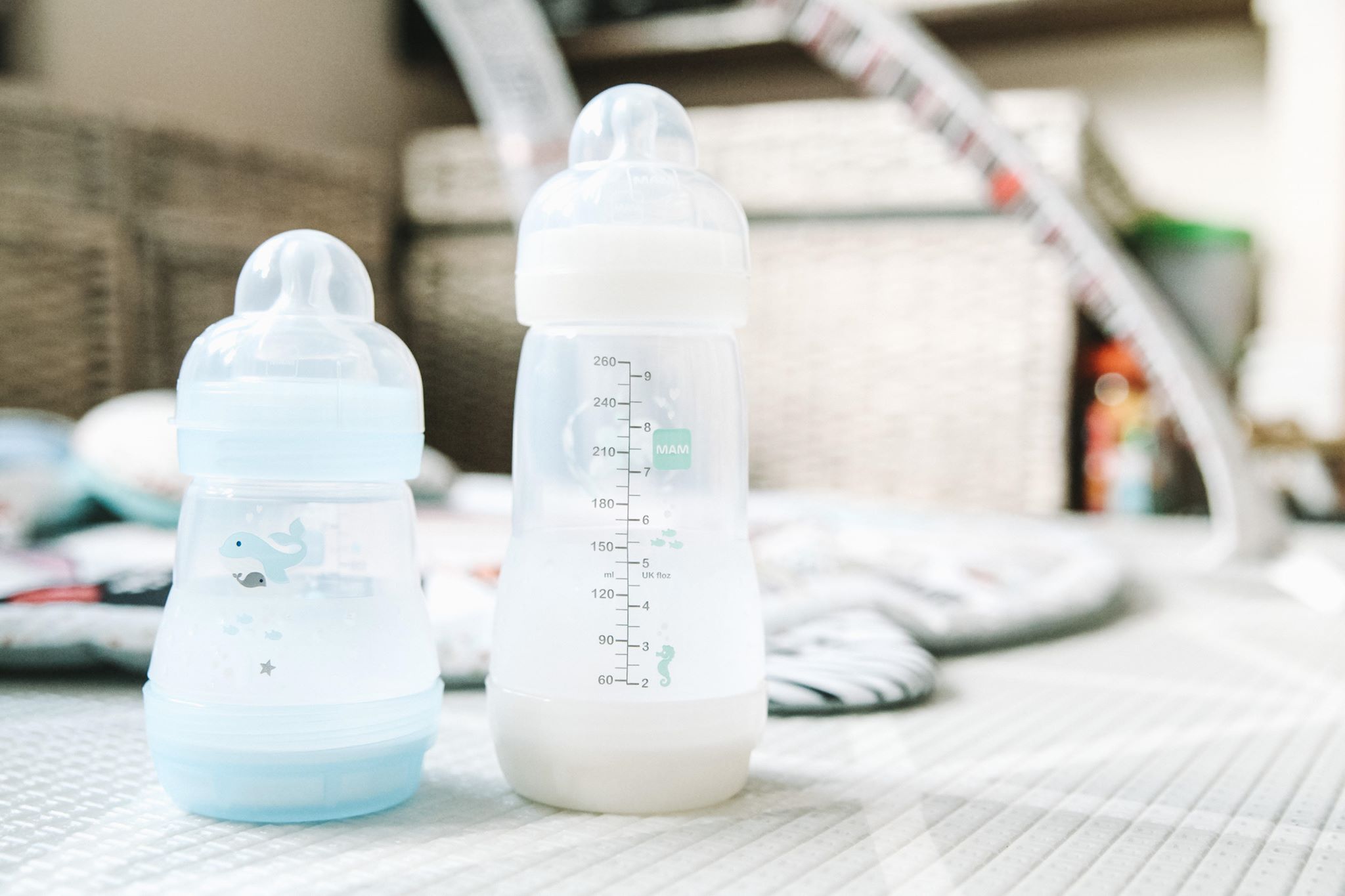 There are several features I like about the MAM Easy Start Anti-Colic Bottles. First, the teat as mentioned above. Thanks to the patented SkinSoftTM the shape and texture mean it feels more like skin so easier for the baby to accept. Secondly, the innovative vented base allows for an even drinking flow so that babies can remain calm and relaxed without swallowing air helping to reduce colic.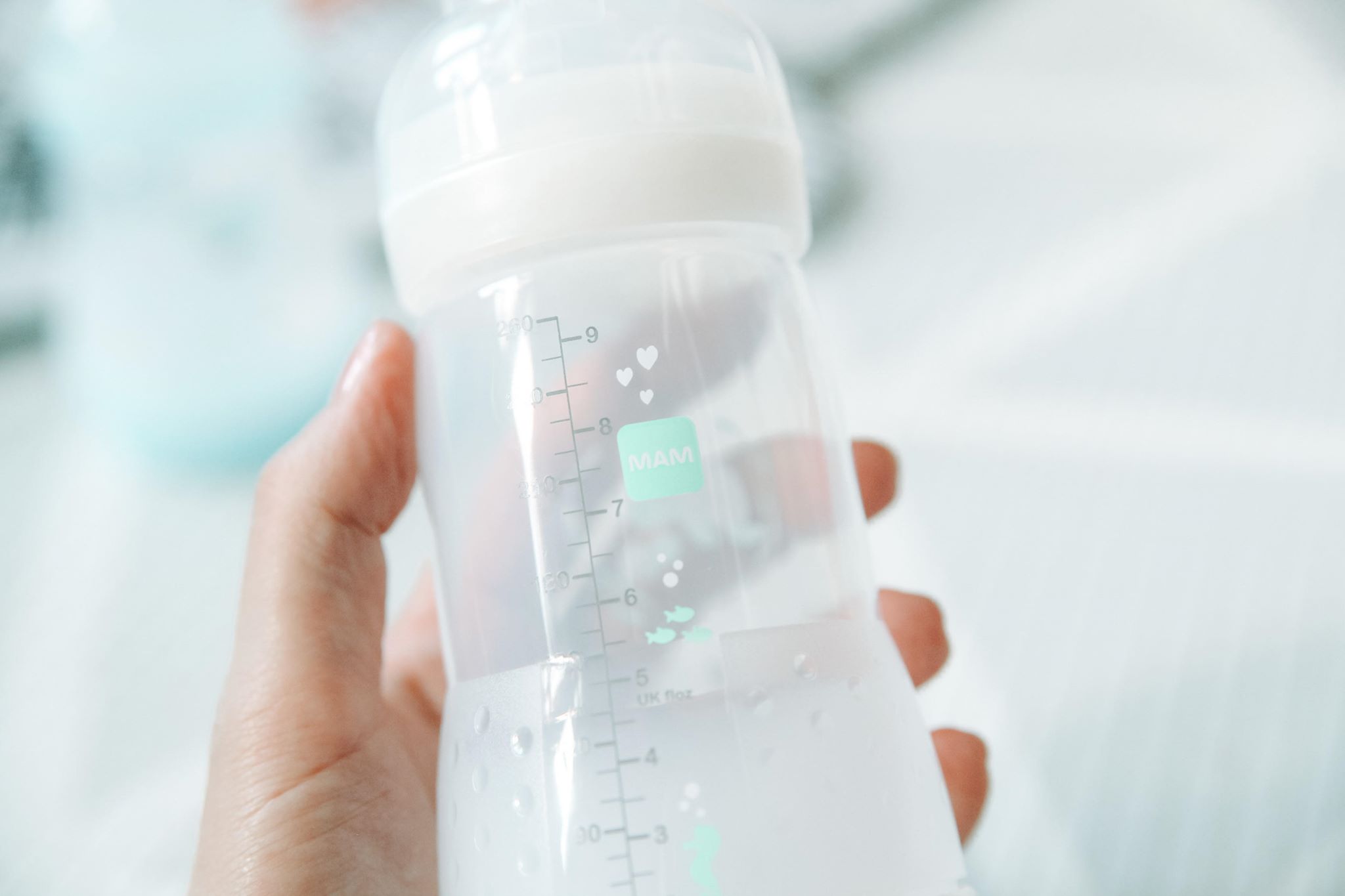 When it comes to cleaning the MAM Easy Start Anti-Colic bottle it can be taken apart and assembled in three easy steps. It can then be sterilised in the microwave quickly and easily without the need for a steriliser. This makes it suitable for on the go and great for us as a travel-loving family. You simply add 20 ml of water and heat it in the microwave for 3 minutes.
Overall we have been very impressed starting out with the MAM Easy Start Anti-Colic Bottles as a way to transition from breastfeeding to combination feeding. I feel happy in the knowledge that Orsino will take milk even if I'm not around. I can definitely see why this bottle was named MUMSNET BEST BOTTLE OF 2020.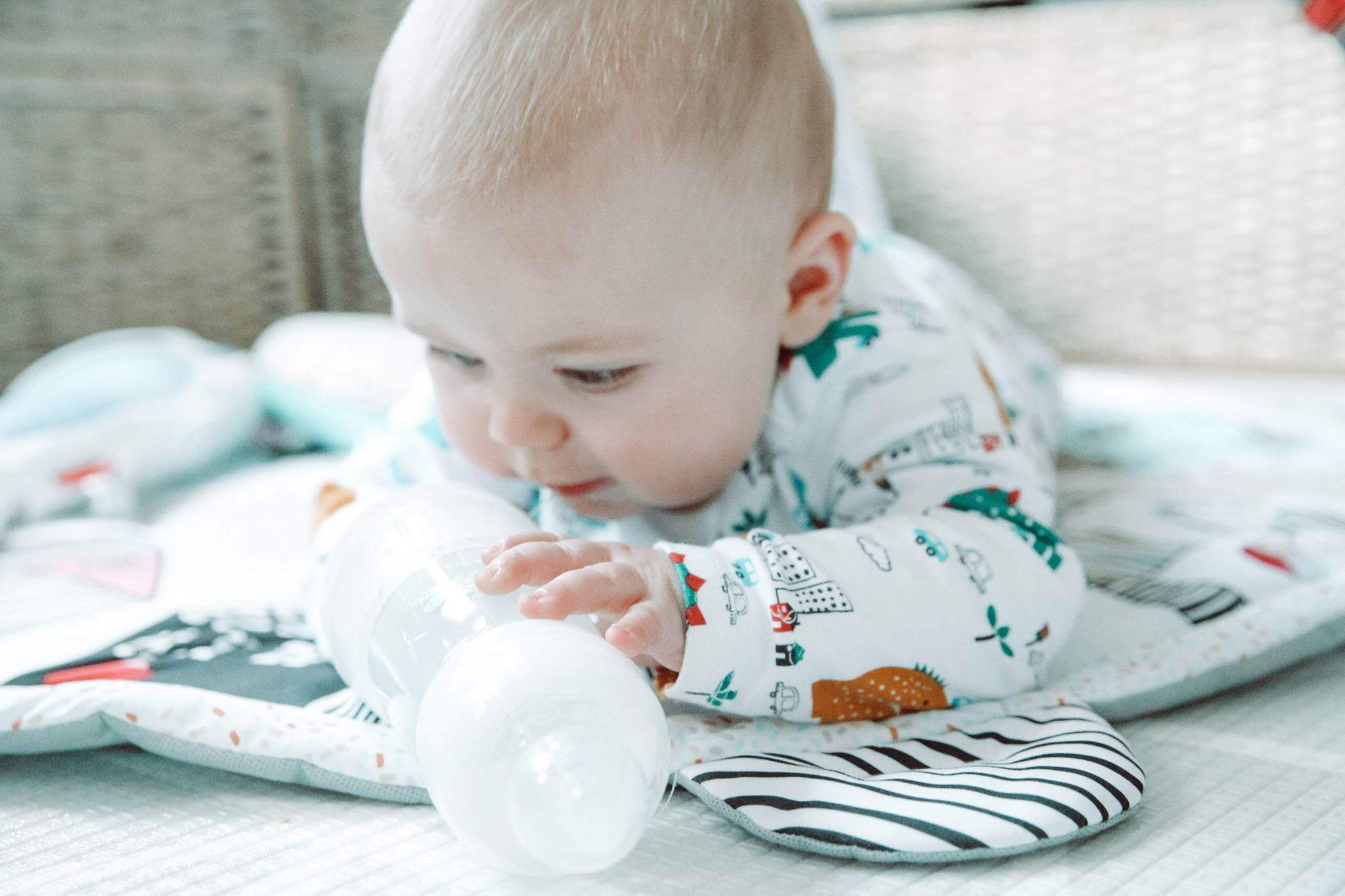 Disclaimer: This is a paid collaboration with MAM and Mumsnet. All words, opinions and photos are my own. If you have any health concerns regarding yourself or your baby, please seek medical advice.