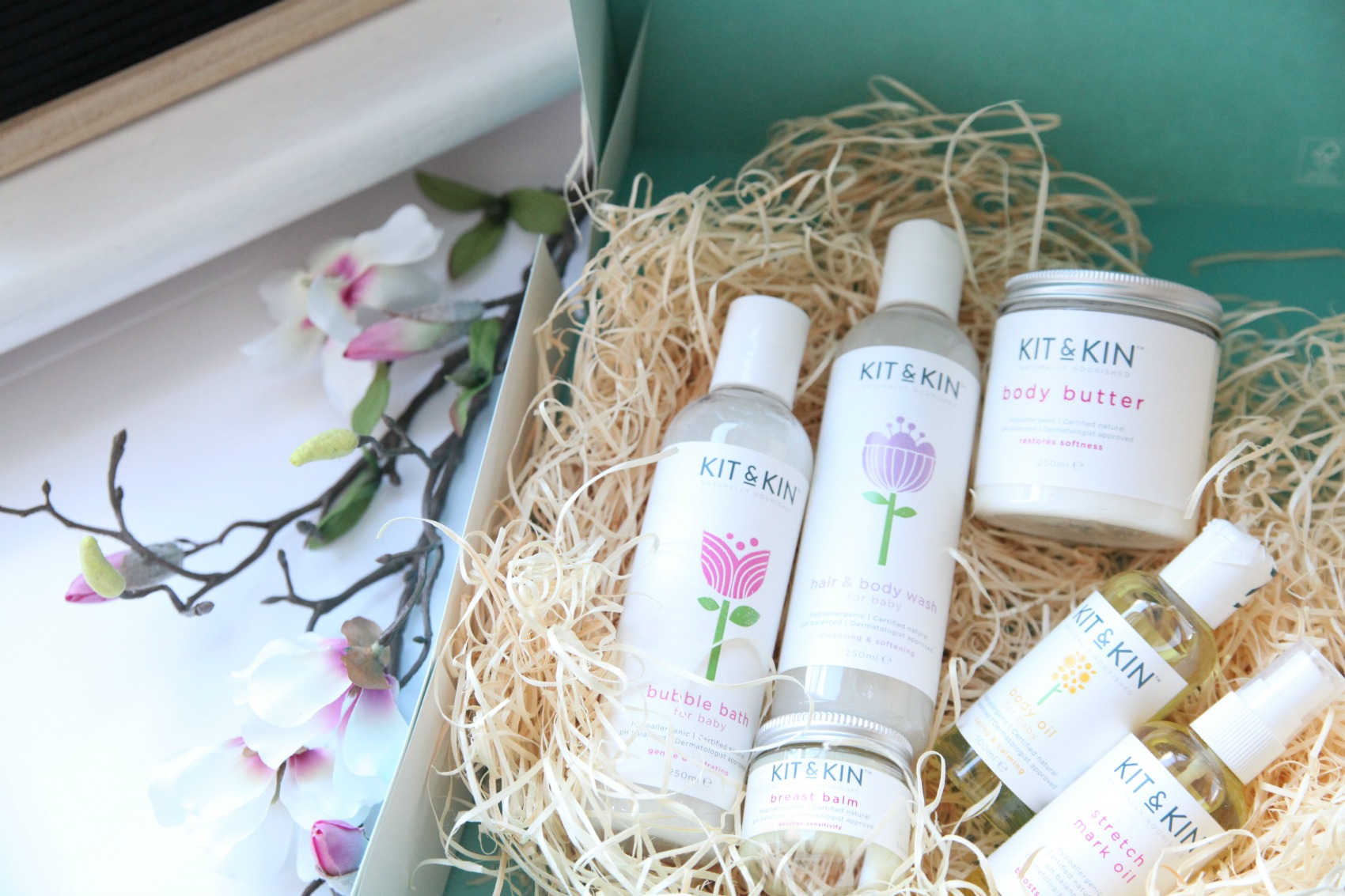 AD // GIFTED
Are you thinking about Mother's Day yet? This year more than any other, mothers deserve a treat since we already have to deal with the clocks going back that night and we are likely to lose at least an hour's sleep. If you are pregnant and this is your first you might be sleeping okay or like me you might be struggling. I've teamed up with some wonderful brands to showcase ideas to help resolve that and some to just make you feel extra special and forget about the lack of sleep. From BetterYou products to beautiful jewellery, a gorgeous changing bag to new trainers and a mug that keeps the temperature of your hot drink for up to an hour there is something for everyone. Whether you are a new mum or like me expecting a bundle of love later this year.
JENNI CHANGING BAG FROM MIA TUI
Mia Tui is an expert in the field of stylish yet practical changing bags. Their Jenni Travel Changing bag has won awards several years running. You can see why as the design caters for everything you need as a parent. From insulated pockets, a key holder, a changing mat to name a few.  To an outside pocket that allows you to easily slip it on to a carry on suitcase and therefore makes is great for travelling, too. It comes with a separate clutch/across-body bag which means you can keep things like your phone, money and personals close to hand.
It comes in a world of colours with lilac, teal, hot pink and airforce blue being introduced this spring. Charlotte Jamme founded Mia Tui when she was unable to find a bag to suit her needs travelling with her 2 young children. Since then the brand has grown and they now have a range of over 20 styles.
MEXICAN BOLA NECKLACE FROM BLOOMING LOVELY JEWELLERY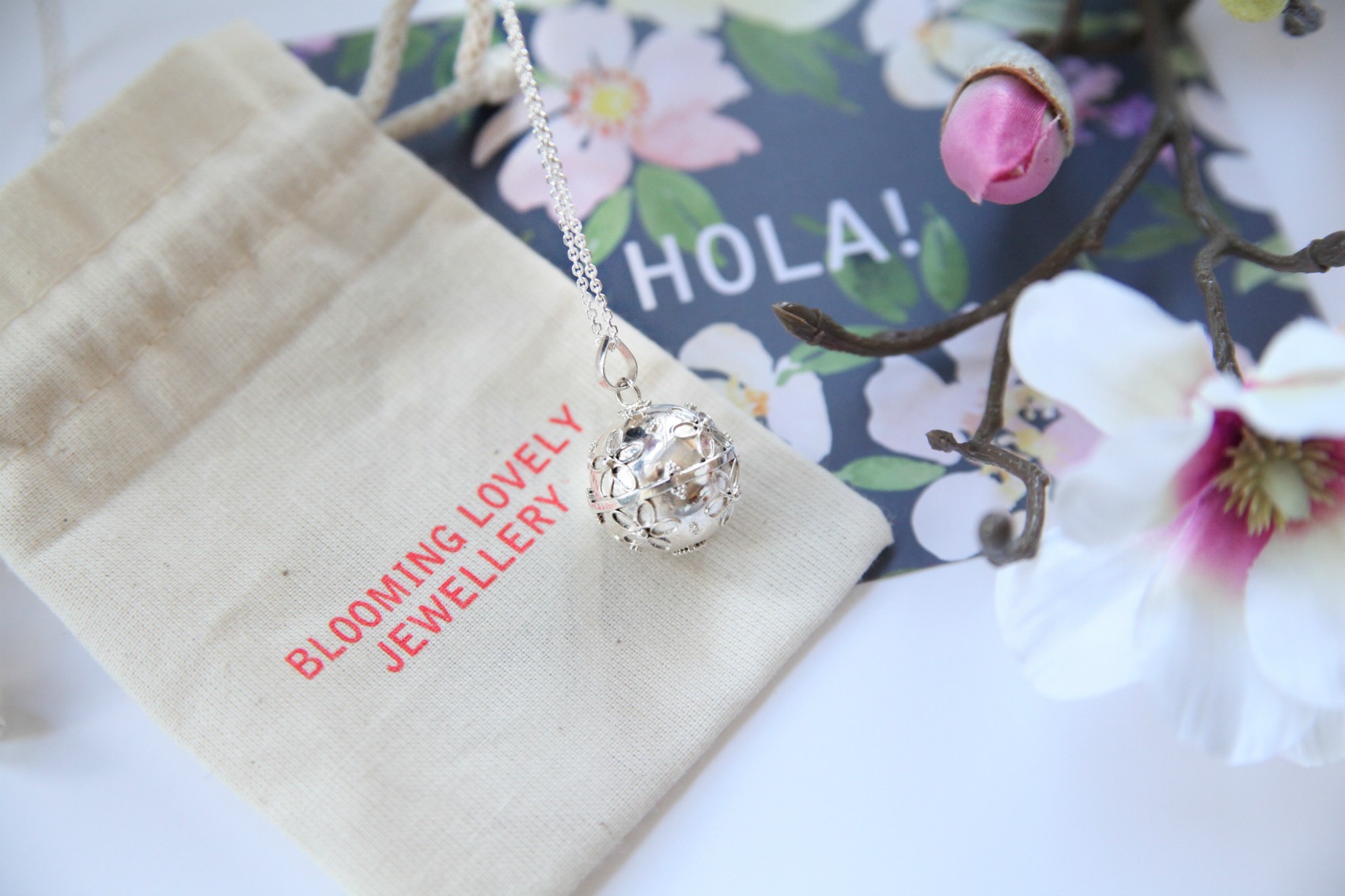 Blooming Lovely Jewellery has a wonderful collection of Mexican Bola necklaces. These little chiming balls are designed to hang over your bump in pregnancy and soothe your baby in the womb. Once born the soft sound can help comfort your little one. They come in many different designs from plain to decorated and with both silver chains and knotted silk ribbons in various colours.
RAINBOW MOONSTONE EARRINGS FROM CHARLOTTE'S WEB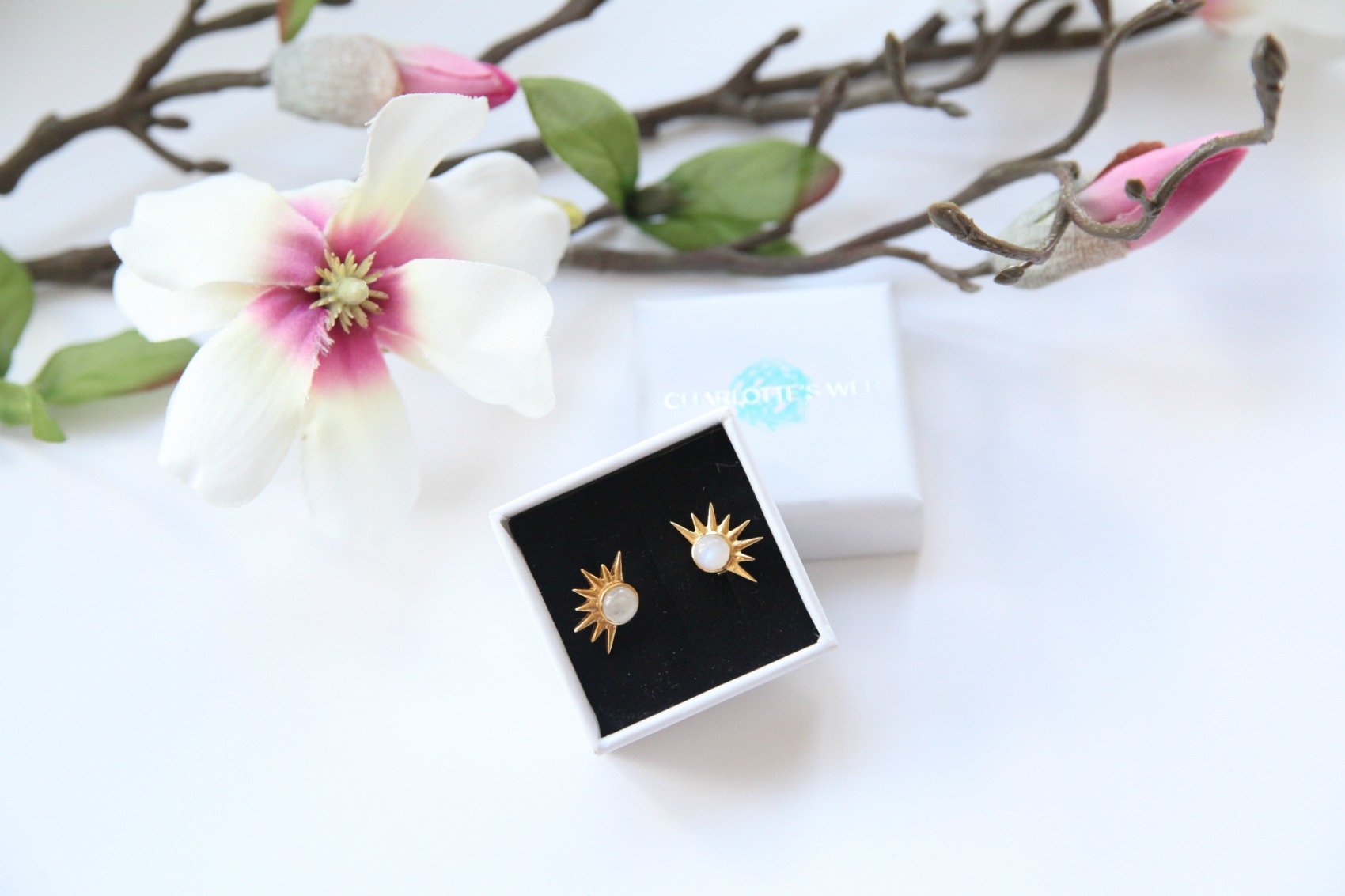 I've been a fan of Charlotte's Web for years since I was first introduced to one of their infamous spinning necklaces. Their collection has since expanded and I adore these newly added earrings, Total Eclipse studs. Designed using rainbow moonstones which if you, like me, have experienced pregnancy loss and are now expecting or have just had your rainbow baby makes a beautiful gift for Mother's Day. The stone is famed for it's healing properties and the total eclipse marks a new beginning.
Moonstone is also the birthstone for June, the bringer of calm, peace and balance and has been used for centuries in ancient cultures. Since it's when I'm due with my little boy these are definitely perfect and I love that they can be used as everyday jewellery but are still glam enough to add some bling to a night out.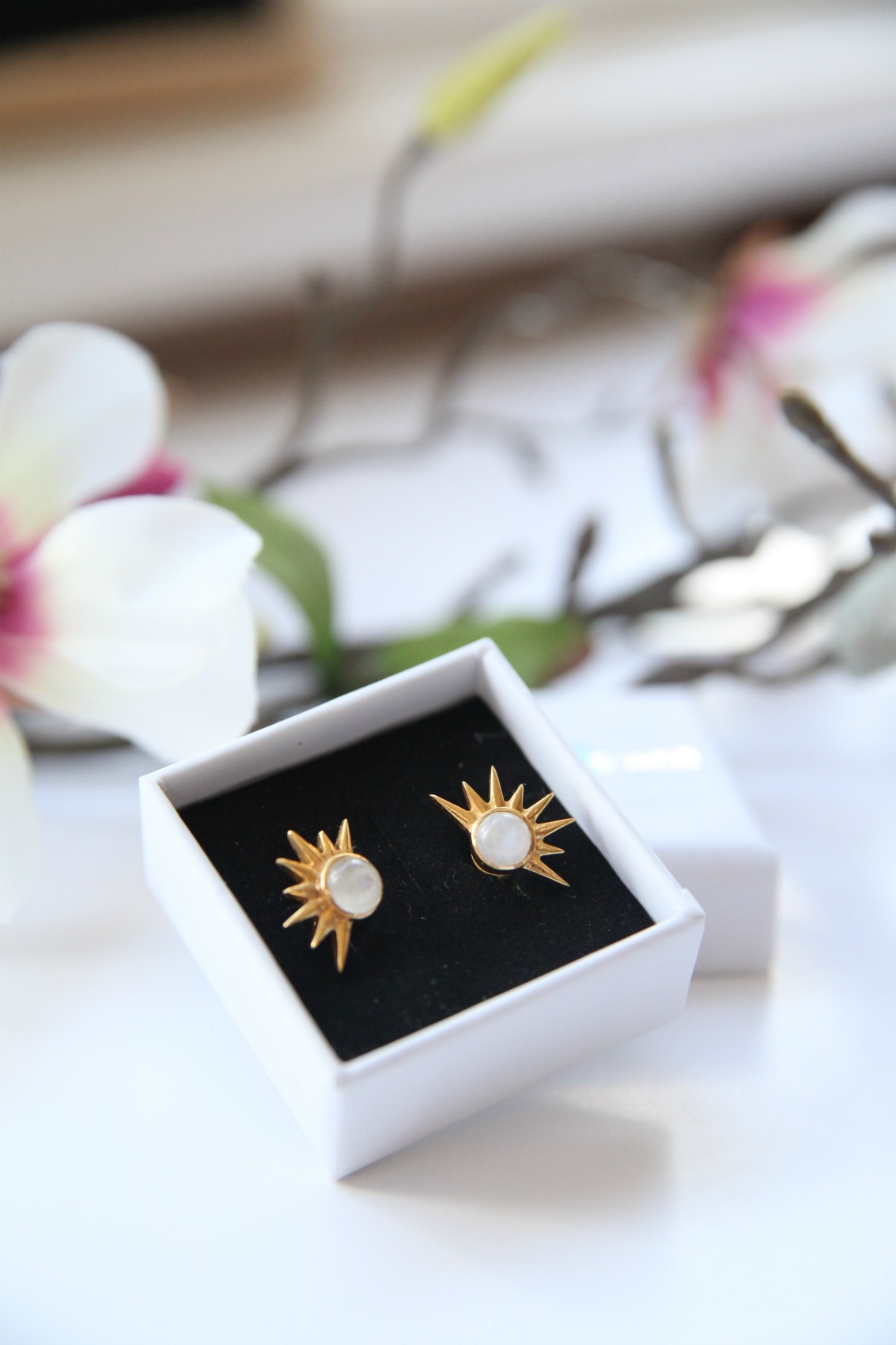 JANA REINHARDT HUMMINGBIRD NECKLACE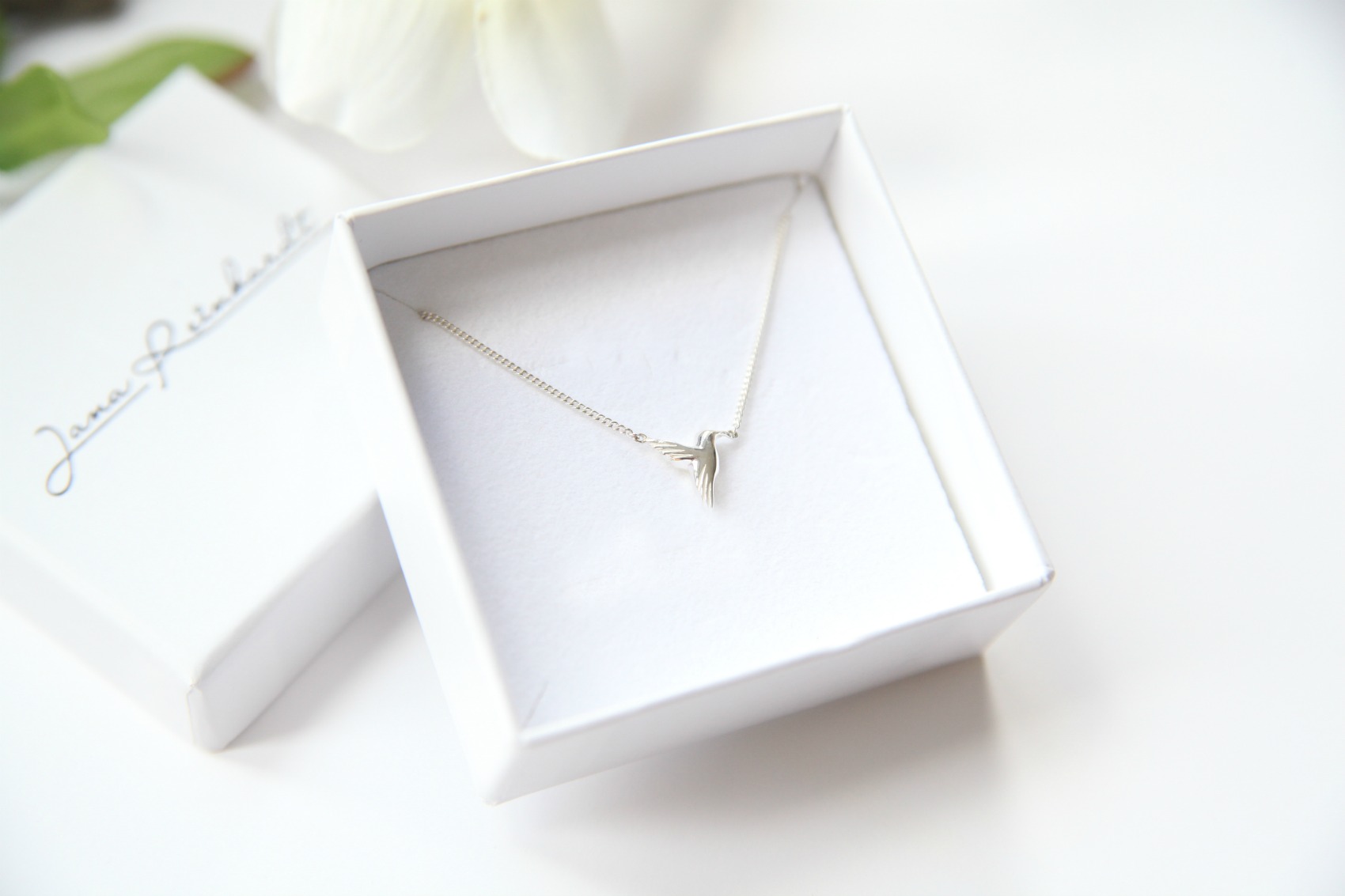 The Hummingbird is believed to represent joy coming into your life as well as give you strength making this necklace from Jana Reinhardt another beautiful gift for new mums this Mother's Day. The sentiment behind it will resonate with any woman going through this life-changing, amazing and at times challenging experience.
This stylish necklace is subtle and classic enough to be worn every day as a little reminder to keep on going even after sleepless nights! It's also a great length so that little hands can easily get hold of it when feeding. It's handmade by award-winning goldsmith Jana Reinhardt in her South Coast studio.
THE EMBER CERAMIC MUG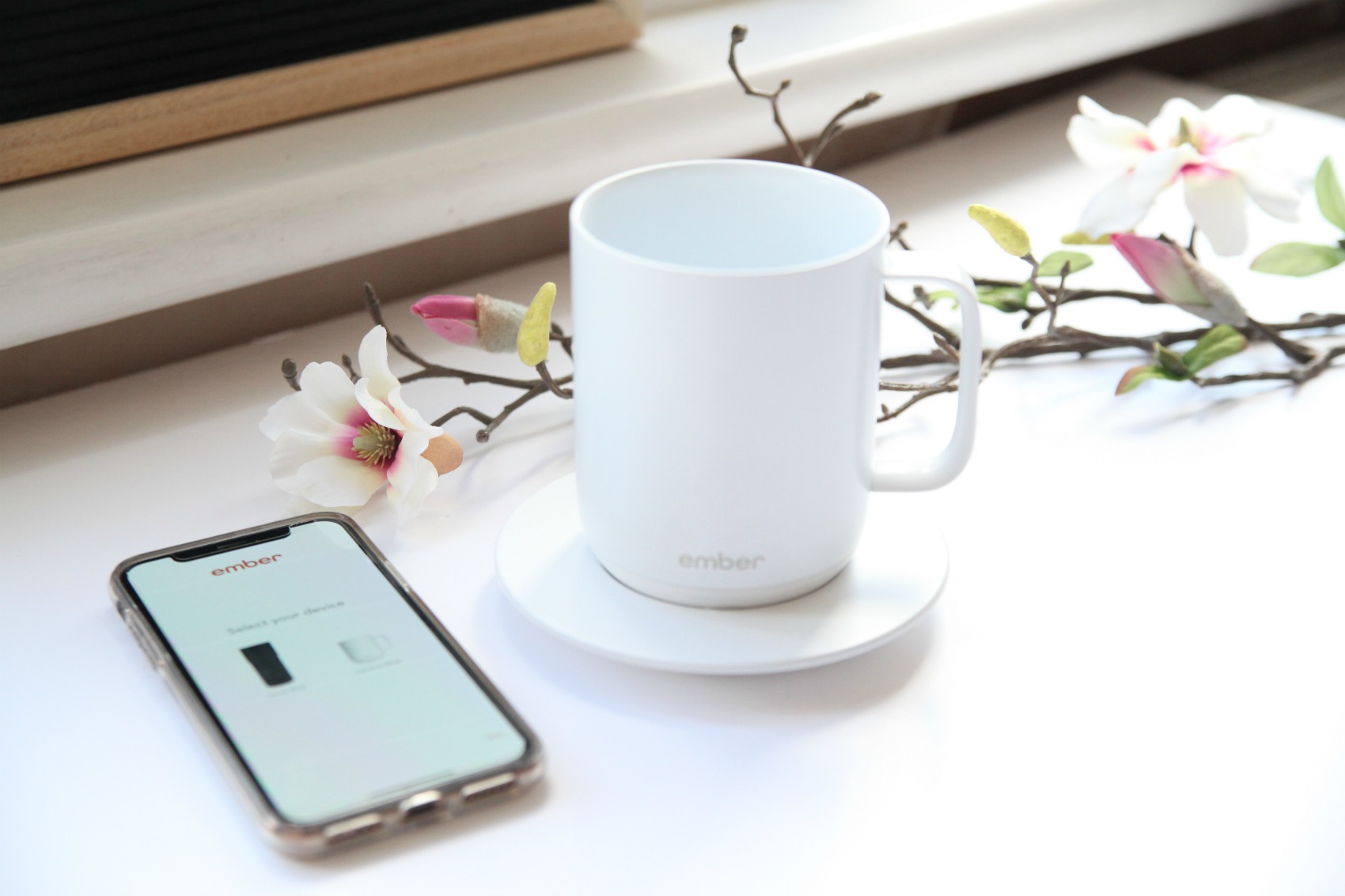 If you ask most parents and mums in particular what they experience the most, it will probably be that their tea or coffee goes cold. Well, not anymore. The new Ember Ceramic Mug gives the user complete control.  They can set the drinking temperature for hot beverages right down to the exact degree (50 – 62 C), ensuring each sip is as good as the first. You simply connect to the Ember mobile app to remotely set the desired drinking temperature, receive notifications when that temperature is reached, save pre-sets for favourite hot drinks and more. The elegant mug comes in either black or white.
It will keep hot beverages at the perfect temperature for approximately one hour or if you connect it to the charging coaster all day long. Now, this is a game changer for any mum who loves a hot cuppa. 
BELKIN POCKET POWER BANK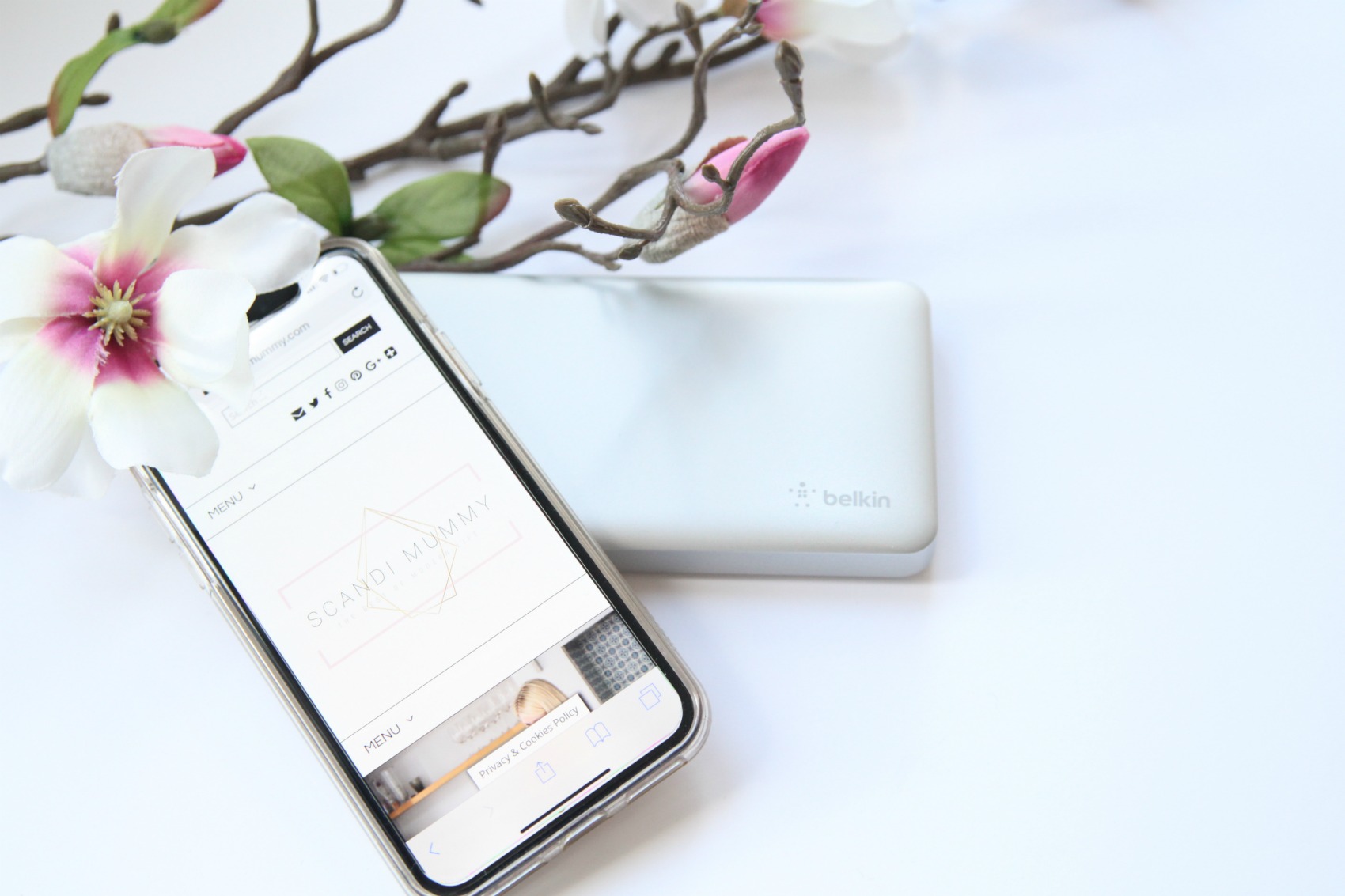 As a mum, I came to realise how much you rely on your phone in those early days with a baby. This clever pocket power bank from Belkin means that you can charge your phone while stuck under a baby or out and about. It gives you up to 3 charges and comes in black, silver and rose gold. It can also be used to charge tablets and laptops.
KIT & KIN GIFT SET FOR MUM AND BABY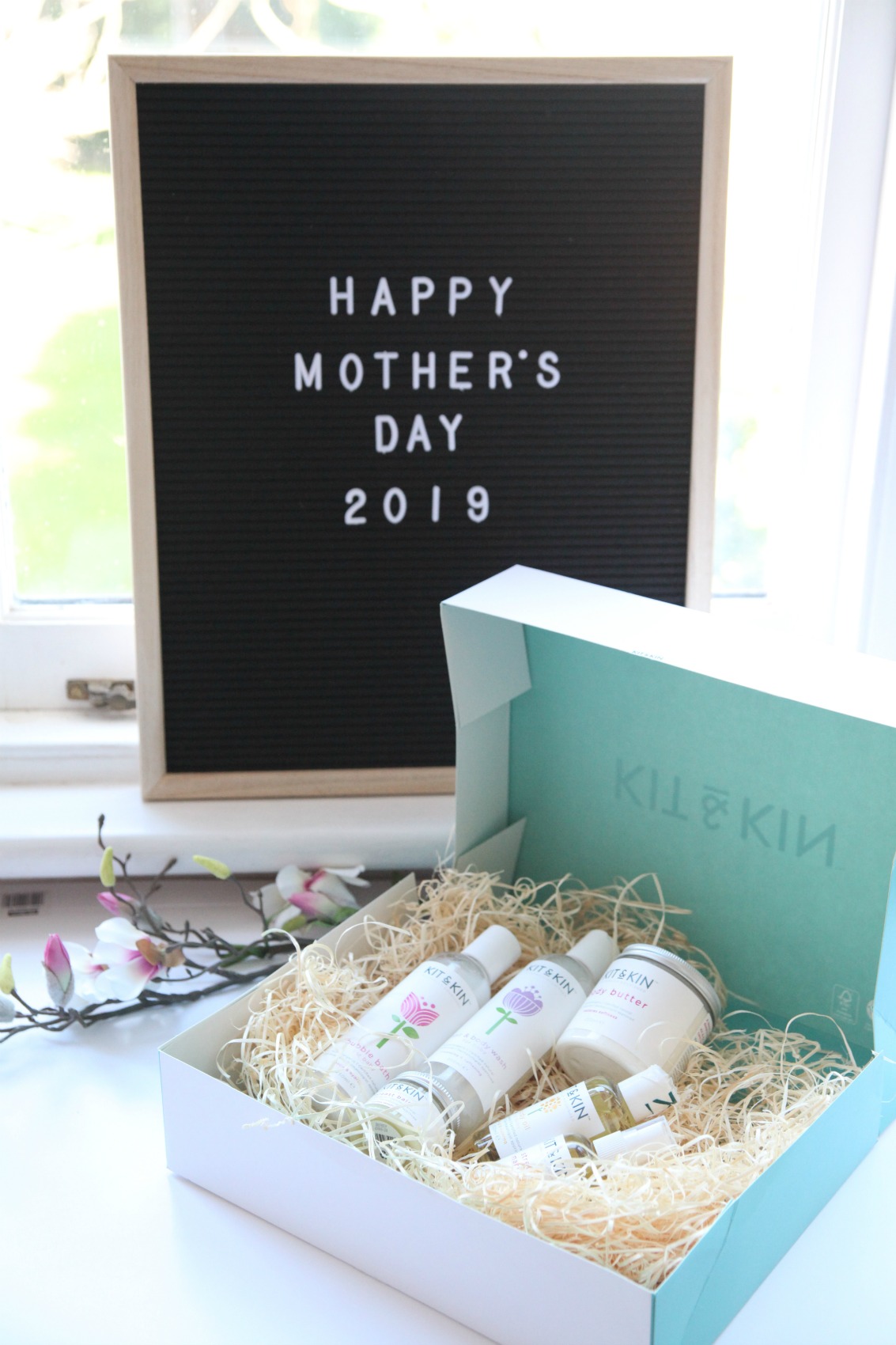 Kit & Kin might be most renowned for their sustainable nappies with cute animal faces. Yet the brand produces a lot of other lovely products. Including this gorgeous box of Mummy and Baby products so both can have a pamper. It includes hypoallergic and certified natural skincare products. Comes in a complimentary gift box making it a beautiful present for mums-to-be and their babies.
SAMAYA RENEWING EXFOLIANT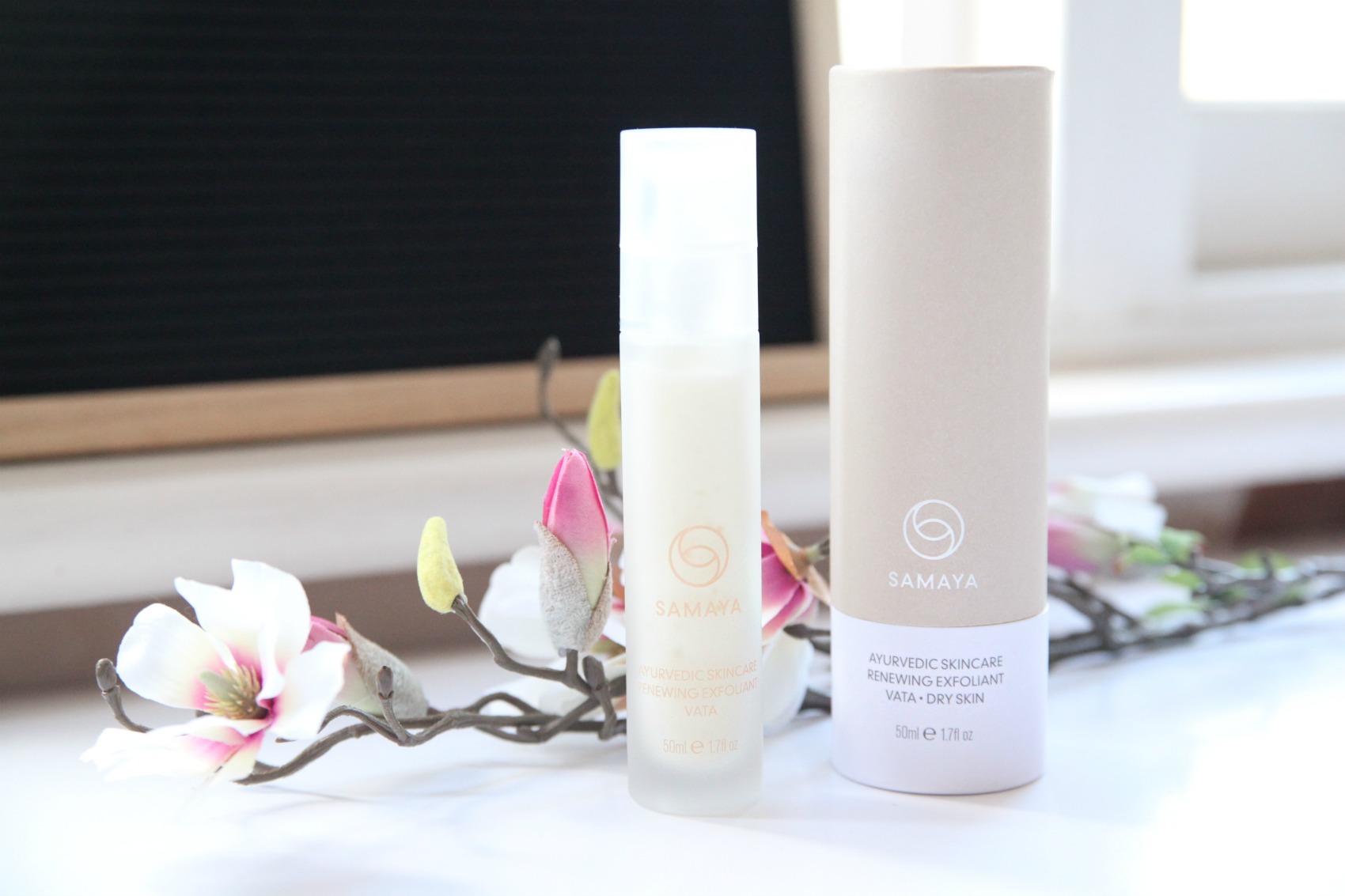 I've been trying out the products from Samaya this winter. I highlighted the cleanser and cream in my Valentine's Day Gift Guide recently and would really recommend these. Now for a lot of people, pregnancy brings glowy skin but some of us still need a helping hand. Not to mention what happens after you give birth and hormones really play havoc with your appearance. This mild overnight exfoliater is great for sensitive skin yet still delivers results.
BETTER YOU MAGNESIUM PRODUCTS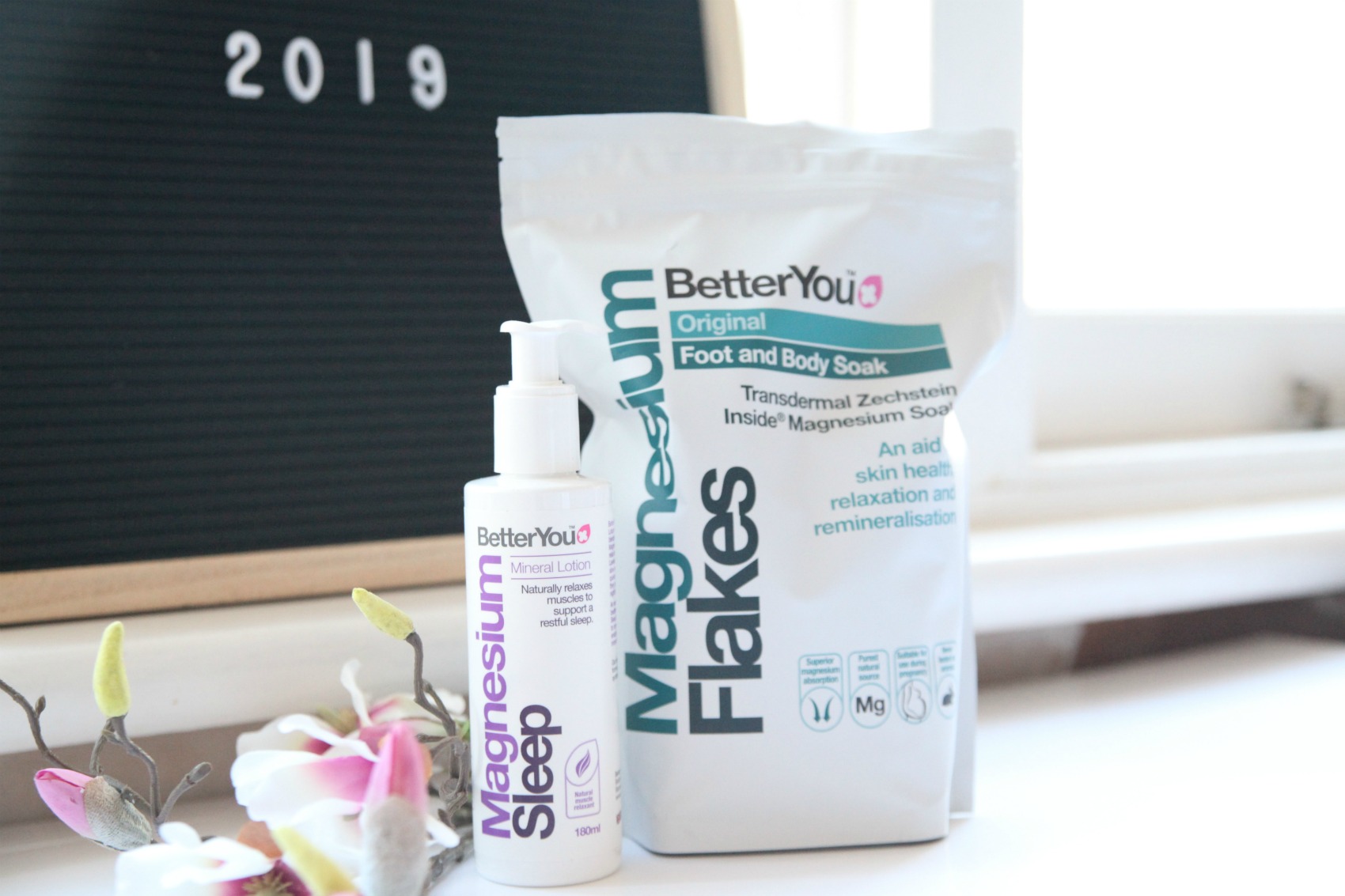 Relaxing tired and sore muscles is something most mums will appreciate as a lovely gift this Mother's Day. The Magnesium Flakes from BetterYou helps you to do just this and their Magnesium Sleep Lotion supports restful sleep. Now if it could only make your baby sleep, too.
BRAVADO BODY SILK SEAMLESS IN APRICOT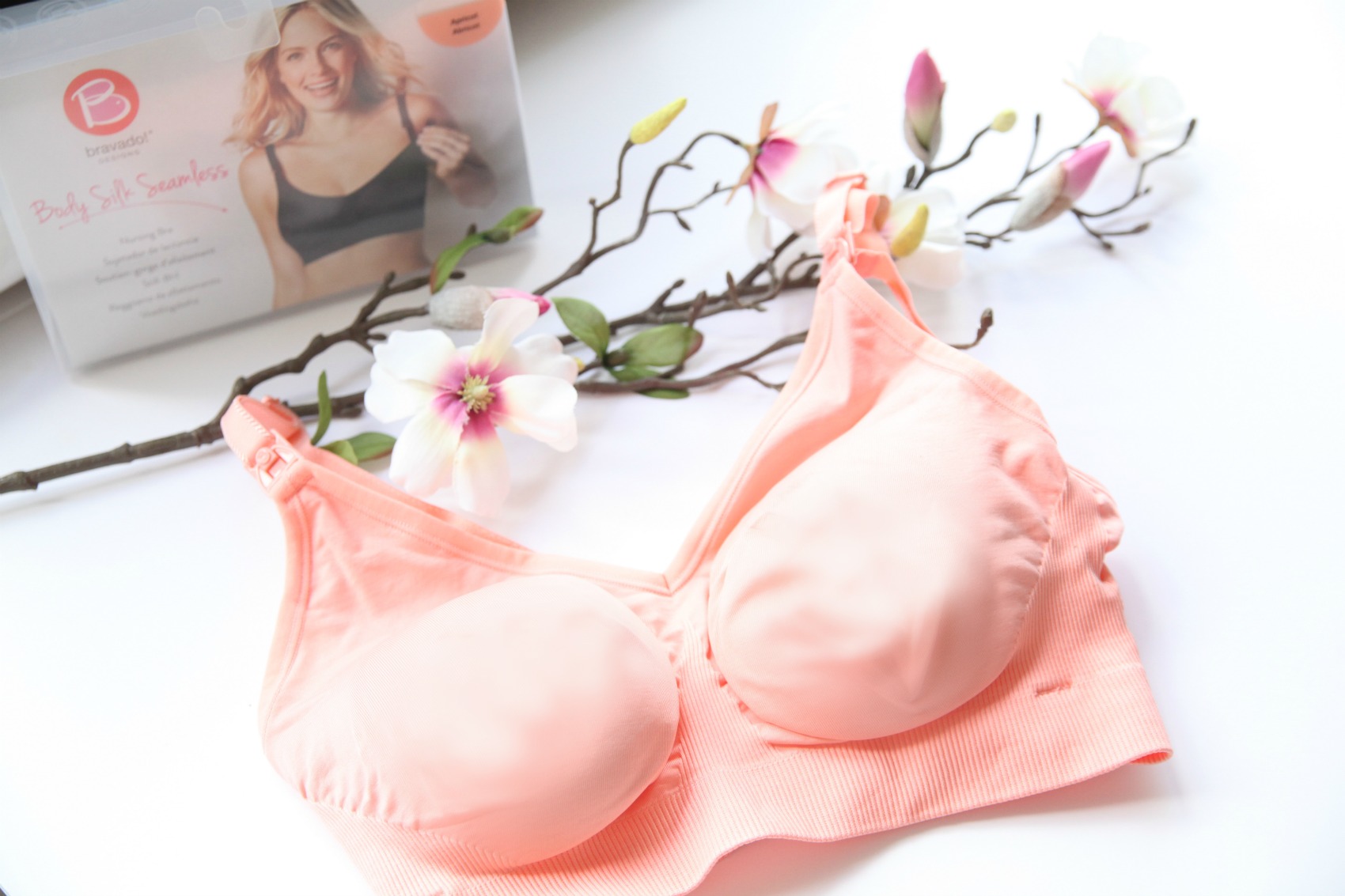 From experience, I know that the Bravado Body Silk Seamless bras are super comfortable. Not to mention practical when breastfeeding. I love the latest addition in a pretty apricot shade. Great for spring and a sweet treat for Mother's Day.
LOVE LEGGINGS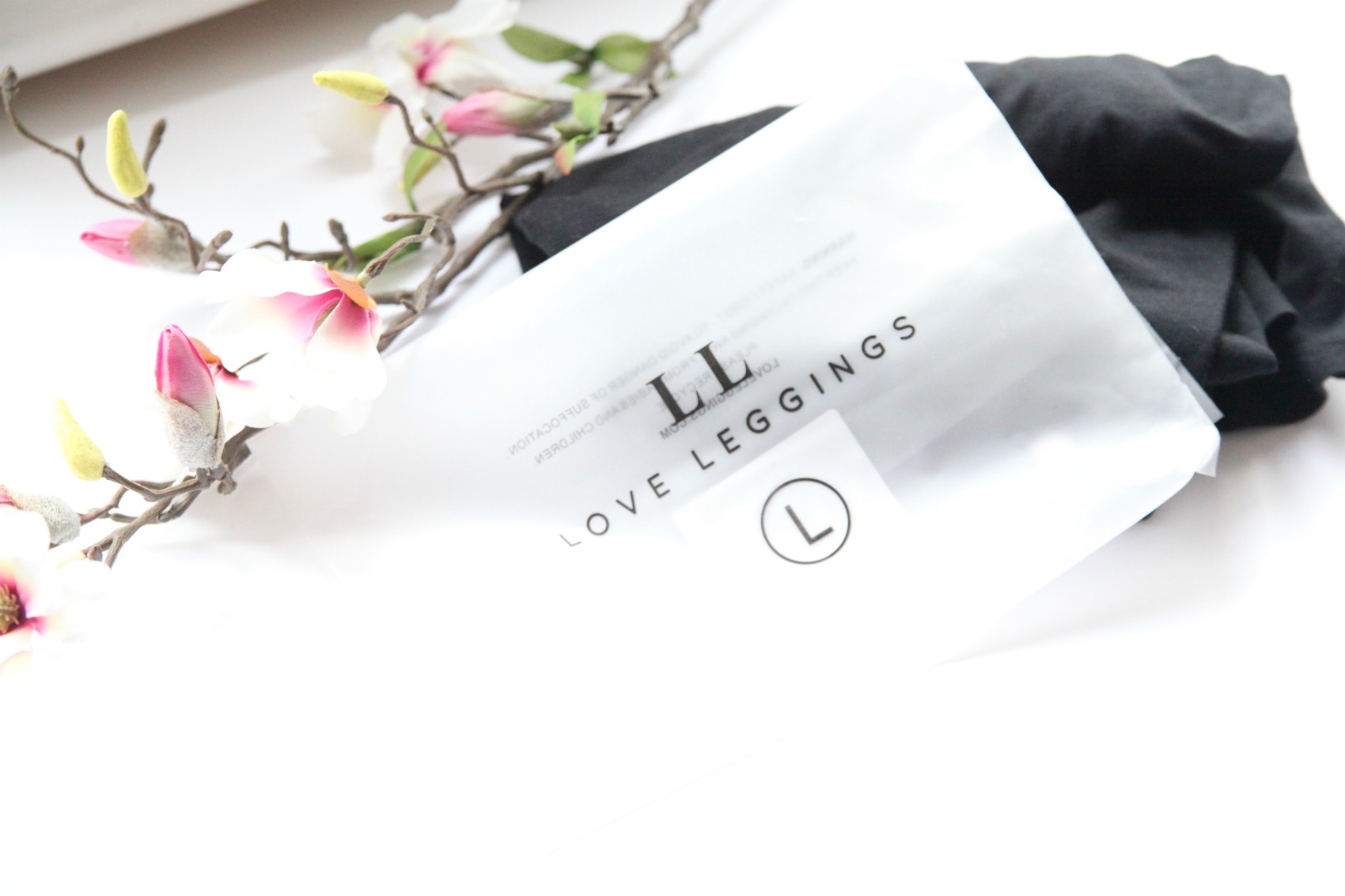 Love Leggings makes what the name suggests. Not only normal leggings but maternity style, too. They are very comfortable as made from soft cotton and can be worn over and under the bump. The biggest plus is that they are not seethrough. They also do a lovely range for children. Their leggings come in a rainbow of colours.
HAND STITCHED MOCCIS SLIPPERS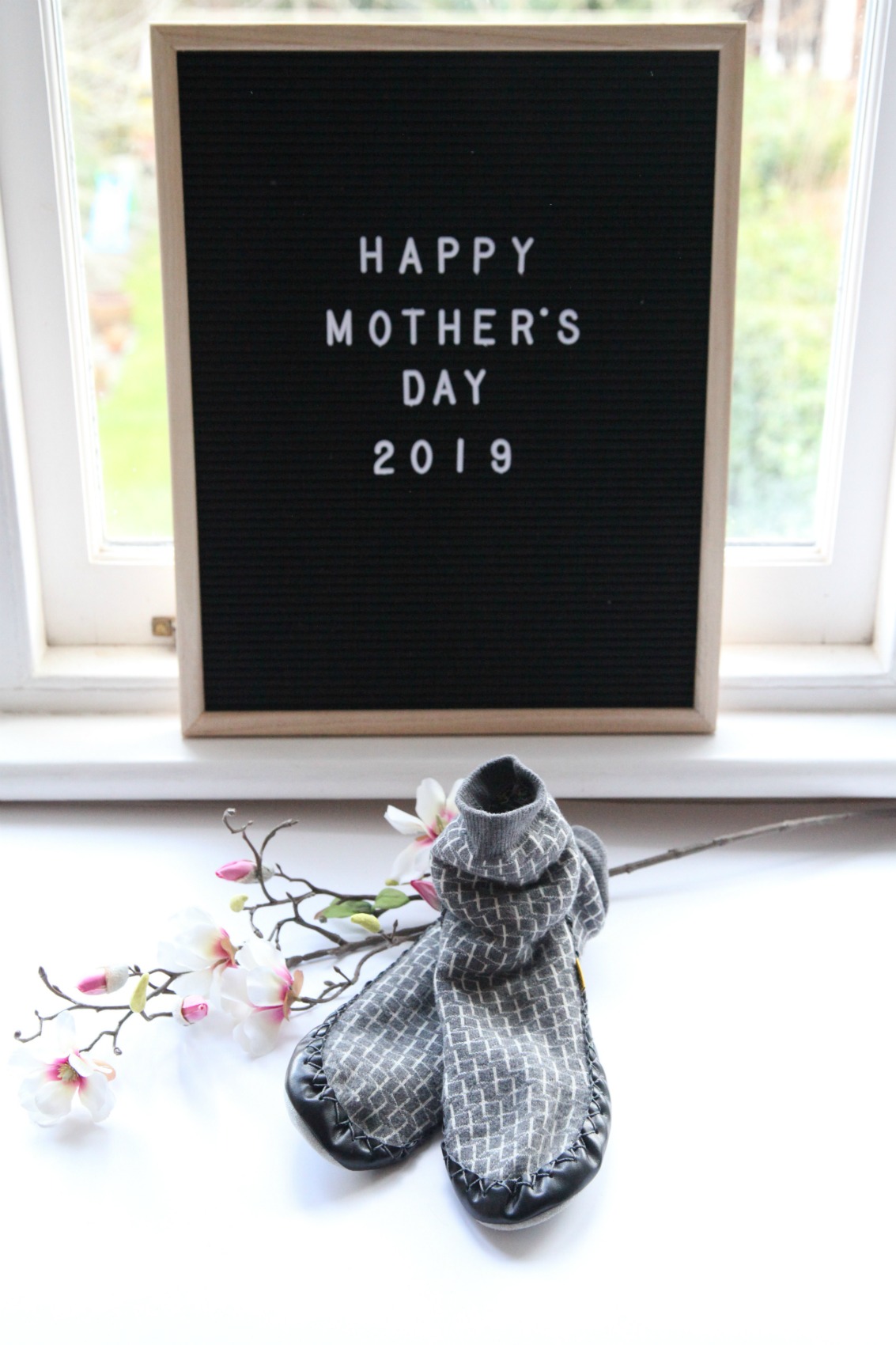 I think the one thing most pregnant women and new mums aim for is comfort. Nothing says it quite like a pair of Swedish brand Moccis and their super comfortable sock slippers. They are hand-stitched and come in a multitude of designs. My favourite is the grey 'hygge' design. They also do children's sizes so that you can twin with your little one once they are here.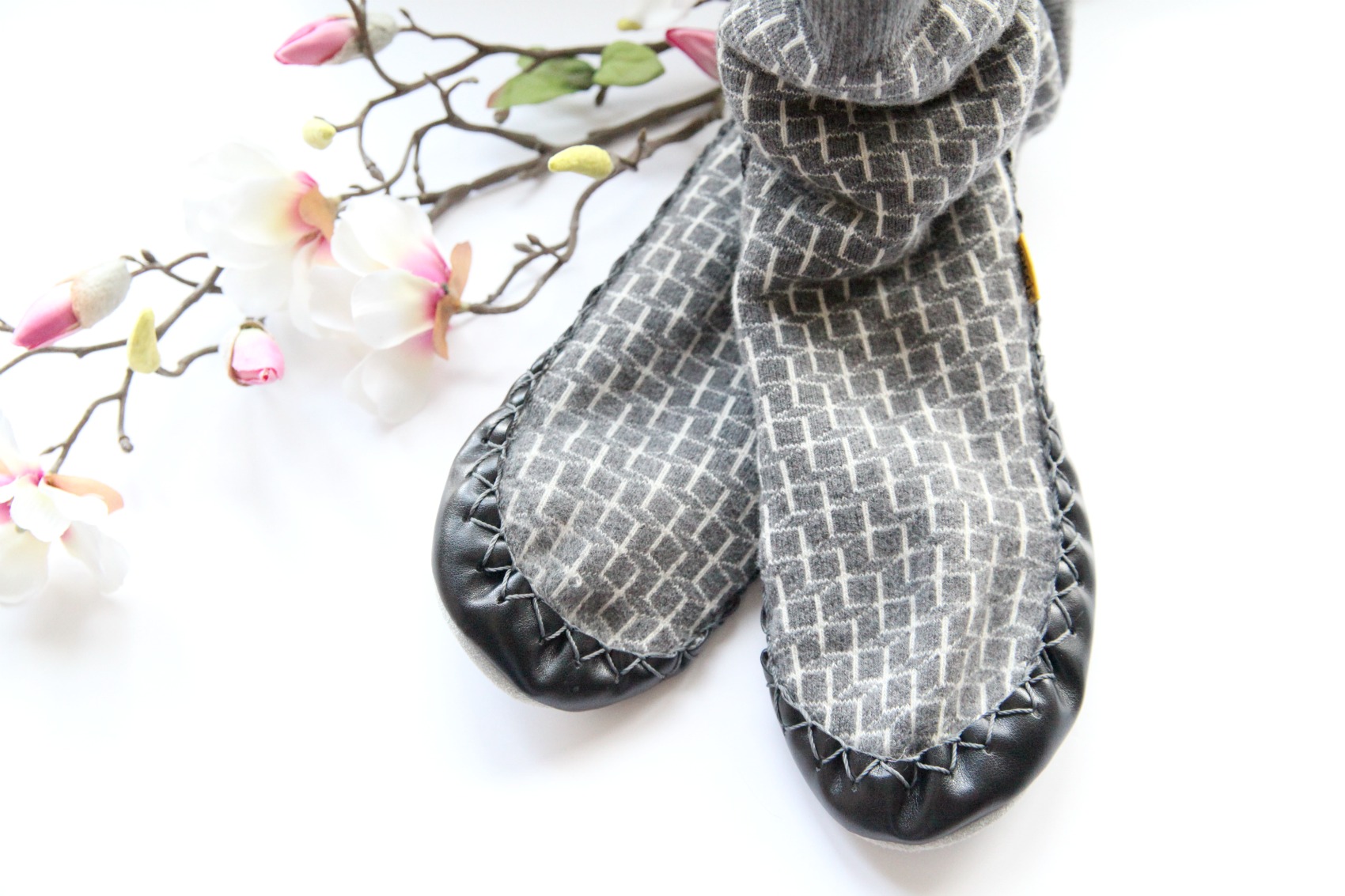 WALKMAXX TRAINERS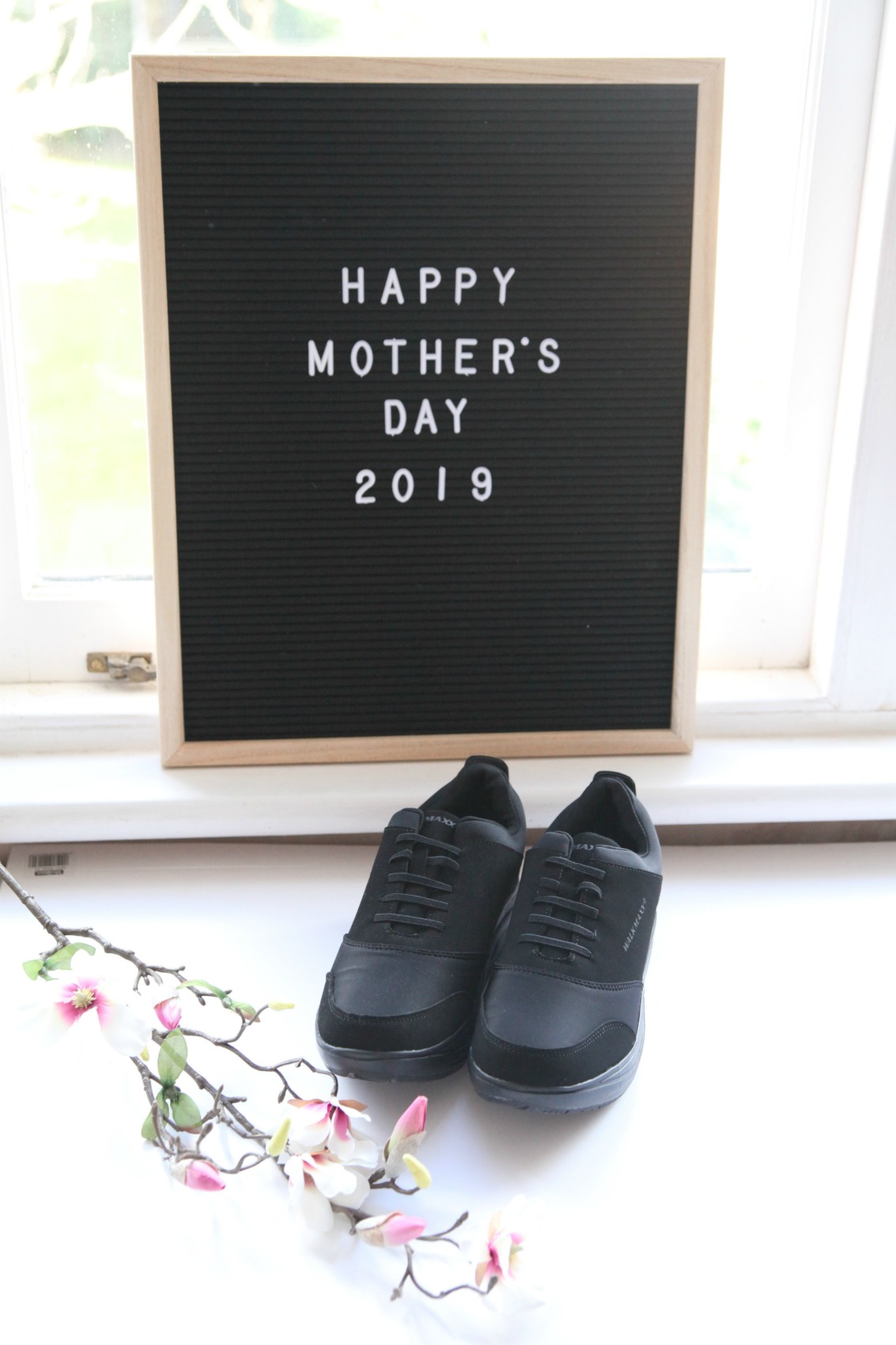 One of the best ways to stay fit and healthy in pregnancy is to walk. It's also something you'll be doing a lot of once the baby is here. Walkmaxx Blackfit shoes available from JML Direct are the latest design from the world-famous creators of the rounded Walkmaxx sole, with 5 layers for total comfort and designed to support correct posture and balance, this core-strengthening design will have you walking yourself to fitness in total comfort.
Now with a 25% wider sole for even the widest feet to be supported across their full width, a special hi-tech 'perfect-fit' elasticated upper and even elasticated laces that you never need to tie and will never come undone. The latter is something you need at the end of the pregnancy when tying shoelaces basically becomes impossible.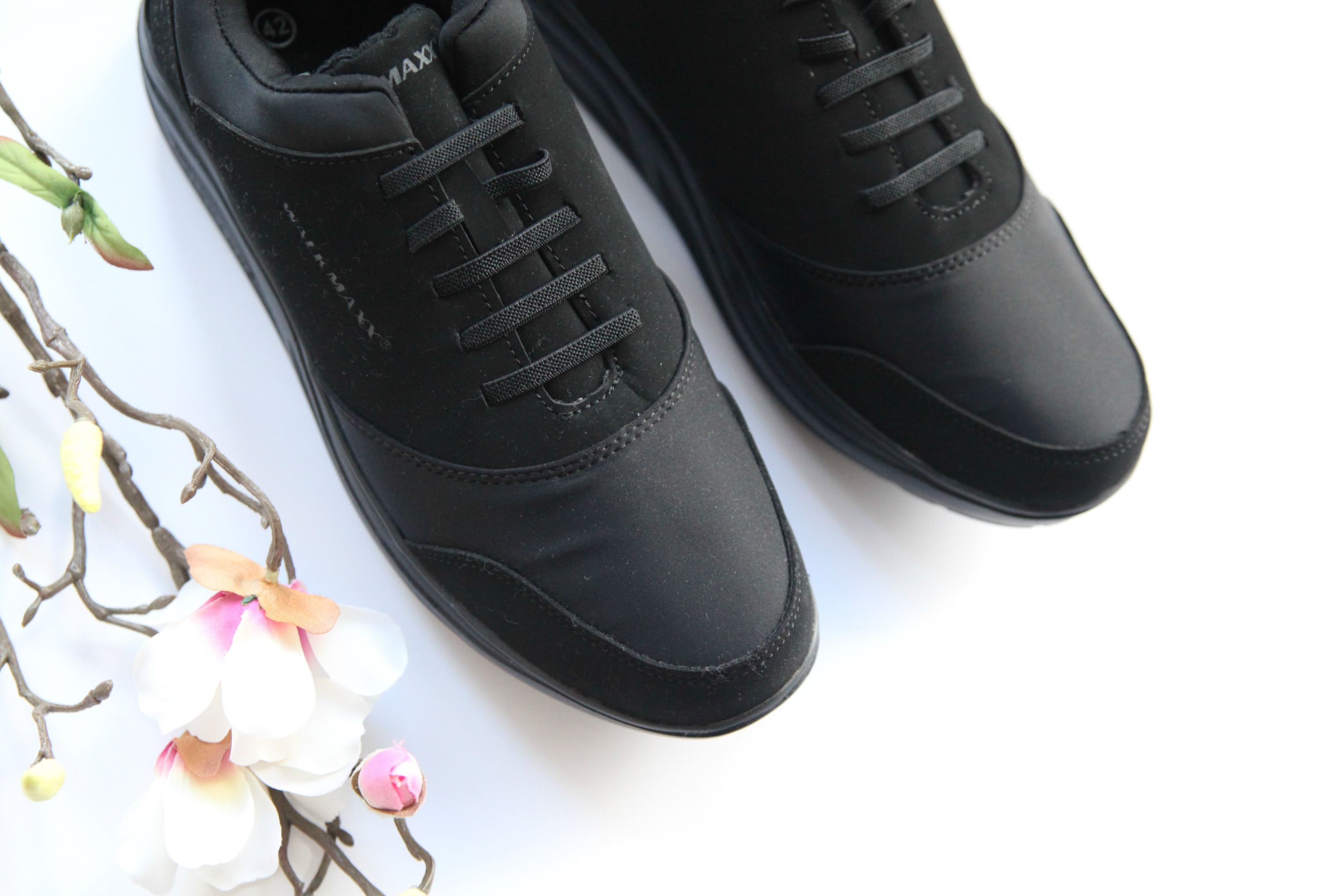 GREEN FINGERS BY LIZ COWLEY
If you love gardening and botanic but realise that life with a newborn might not include much of this then the new cameos 'Green Fingers' from Liz Cowley are for you. The book which comes recommended by the amazing Joanna Lumley is a collection of funny poems. It would make for great entertainment while feeding your baby.