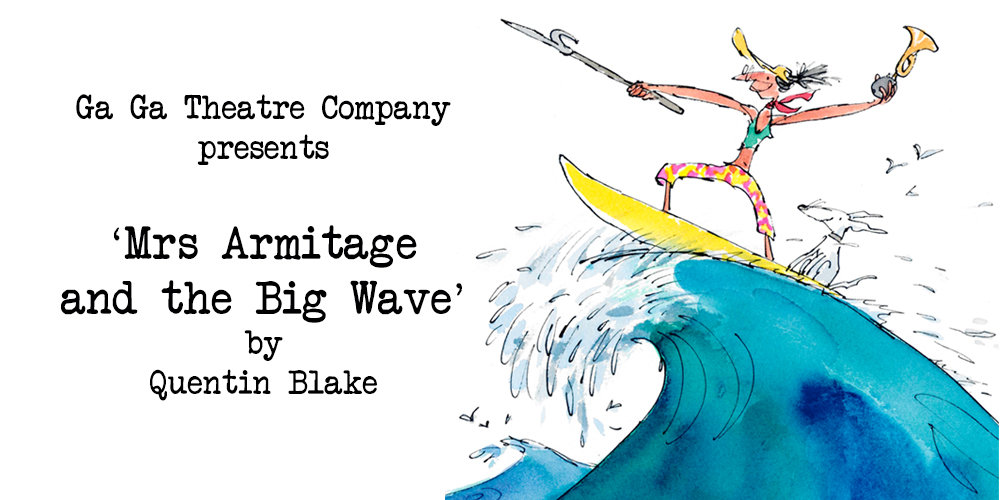 This October you have a chance to bring your children to experience the world of Quentin Blake's famous character Mrs Armitage in the staged version by Ga Ga Theatre Company in London. As Caspian is a little too young for a show like this, I sent my friend and writer with her 3-year-old to review it. Here's what they thought.
"Mummy, it's the sea!"
My three-year-old's best stage whisper rang out over the packed auditorium of the Attic at Hackney Picturehouse. Nervously I looked around. With a drama school background, I understood all too well the rules of etiquette in a theatre mid-performance. However, half the audience seemed to be gurgling the same bit of observation. The other half murmured some "yes, darlings".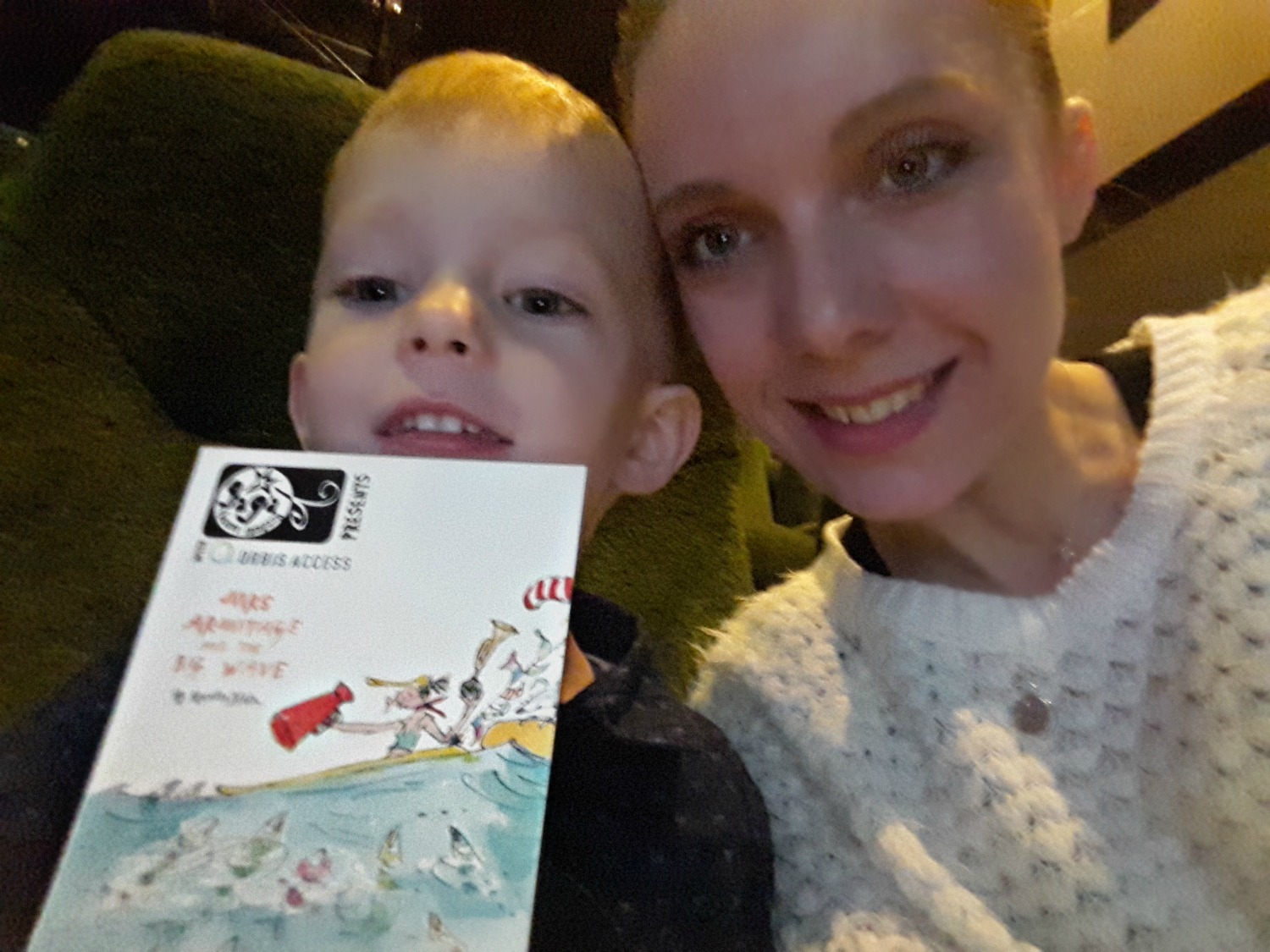 It was our first experience of children's theatre, and we'd been invited to enjoy the well-loved tale of Ga Ga Theatre Company's Mrs. Armitage and the Big Wave brought to life from Quentin Blake's illustrations. The best part of the performance was how everyone could relax, knowing spilled popcorn and chattering toddlers were allowed and wouldn't ruin the show. There were even moments where children were called on to participate in the action, which felt a little pantomime but is actually what all children want at the theatre.
Ga Ga Theatre Company with Adam Barnard at the helm beautifully produced the hour-long piece (just long enough for under 7's) with a large projector screen showing illustrations which the two-strong cast interacted with as if by magic. Clare Barrett was particularly good as Mrs. Armitage, complete with a prosy, posh manner of talking and such good practicalities that even the child with the least imagination felt a tad sea sick watching her swim and surf in the "ocean".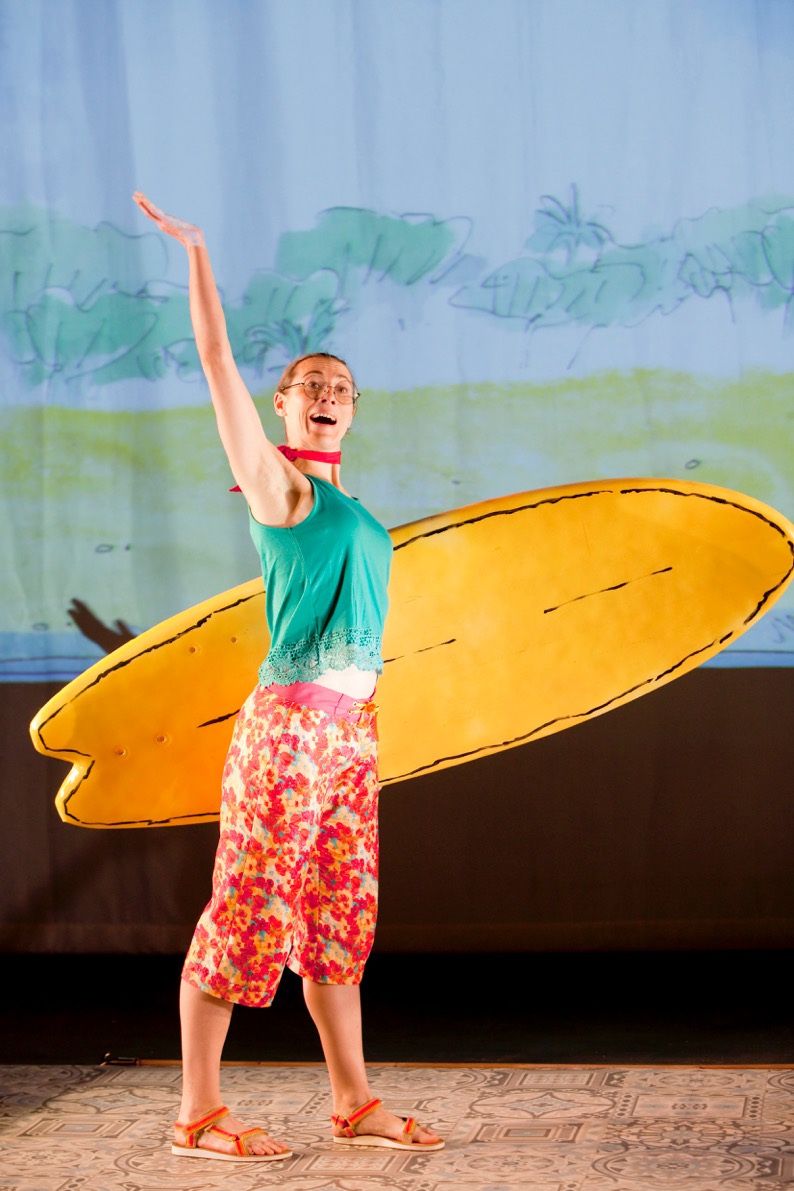 Having not read the story book, I think my son and I missed out a little. There were cries of recognition throughout the play from various seats in the audience, and two fellow mums in the foyer juggling coats, popcorn and a gaggle of four year old son were sharing nostalgia over years of bedtime reading. But the story was sweet and endearing, telling how Mrs. Armitage and her dog Breakspear (Sophie Crawford) await a big wave for surfing and end up (spoiler alert!) saving a young girl in trouble, and it's high time my son was entertained by characters other than those appearing on Cbeebies.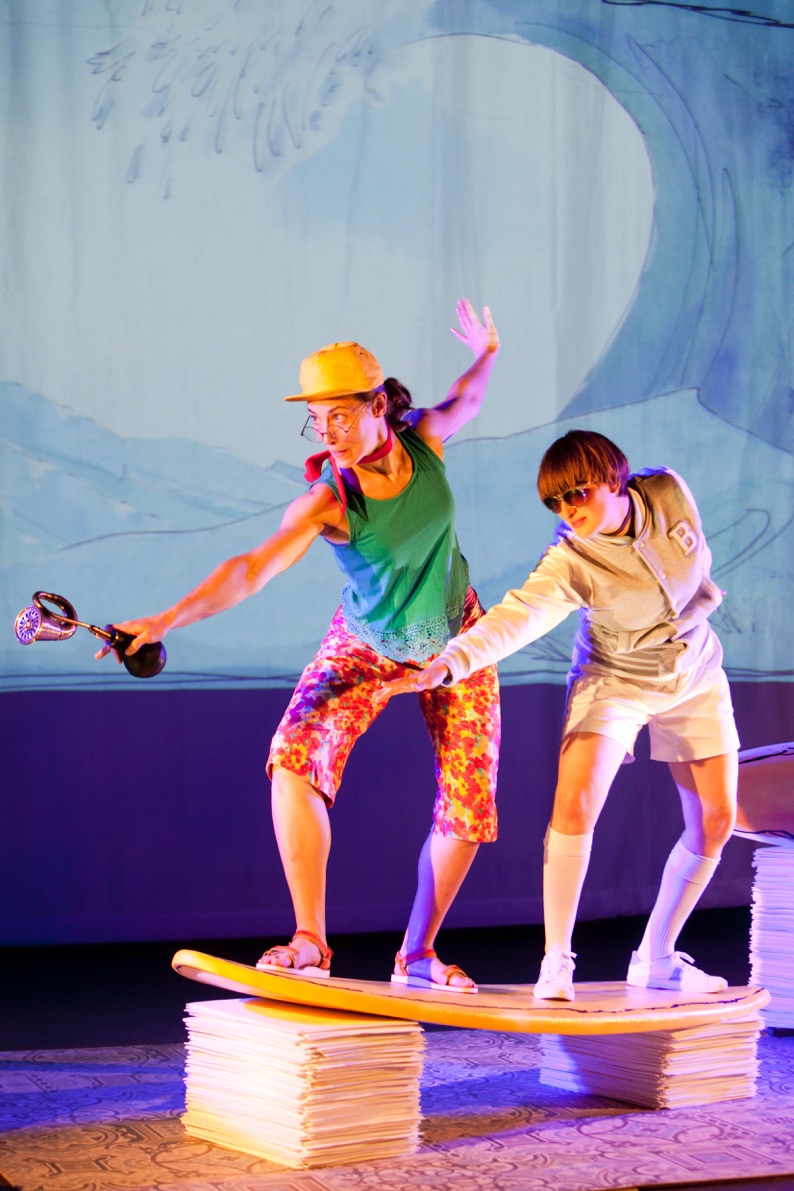 At times it felt like there were too many elements to the play, shuffling back and forth between Mrs. Armitage and Breakspear and then two storytellers/illustrators narrating, including humorous little postcards of hot dog experiments ("take heat and add dog and you get a hot dog!"). This felt perhaps a little difficult for younger members of the audience to follow, and sometimes the really great music was a too loud and drowned out the dialogue. One of Breakspear's funny songs was wasted as almost impossible for small ears to pick up the words.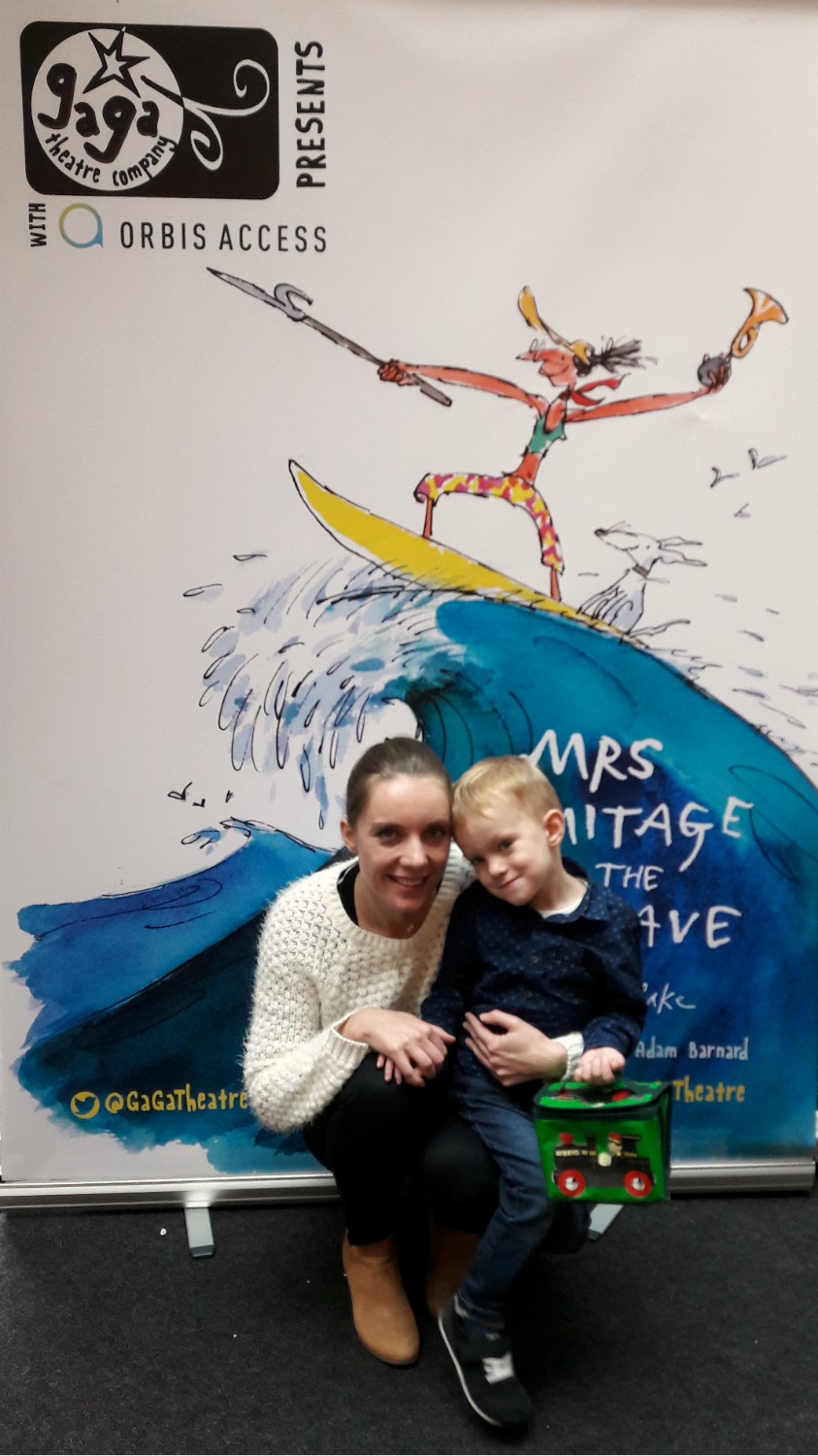 But I think one of the things I liked best was that the play didn't dumb down to toddlers used to the fabulous Mr. Tumble and the new and improved Teletubbies, with their exaggerated movements, colours and close up dialogue. Theatre is a different medium and it's not an easy thing to pitch it to an audience who move constantly, don't miss a trick and have fair to poor bladder control. Ga Ga Theatre Company not only entertain but challenge little ones with their first taste of theatre and you leave the venue feeling like you've experienced something, not just been entertained for an hour.
Well worth a visit if you have fond memories of Mrs. Armitage and Breakspear or if your under 7-year-old wants a bright and witty introduction to theatre. Enjoy!
The play runs at various venues across London until the 30th of October. Book your tickets here.
NB! Please note the blog was gifted the tickets for the purpose of this review.