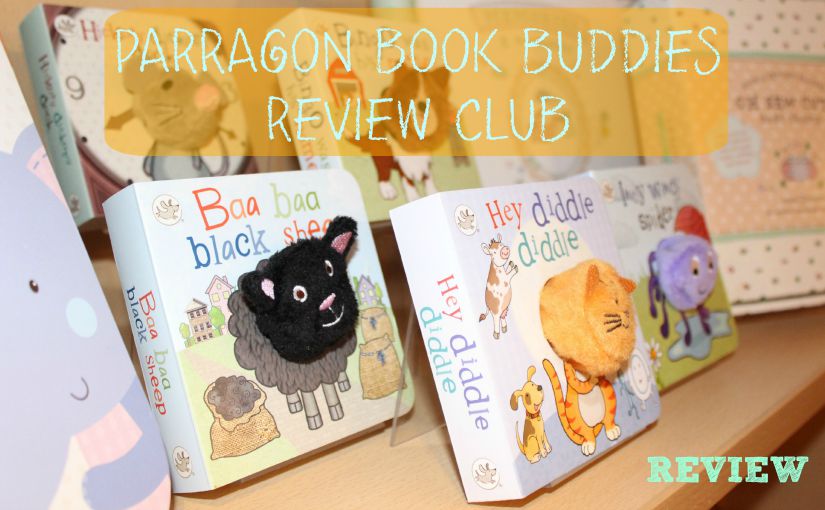 We love being part of the Parragon Book Buddy Club, where we get sent a new book every month to read and review. This month's one actually turned out to be six as it's a box set called My Storybook Library featuring Mickey & Friends. I was quite excited to receive and review this, as these Disney characters remind me of my childhood, and I was looking forward to sharing these fun memories with Caspian.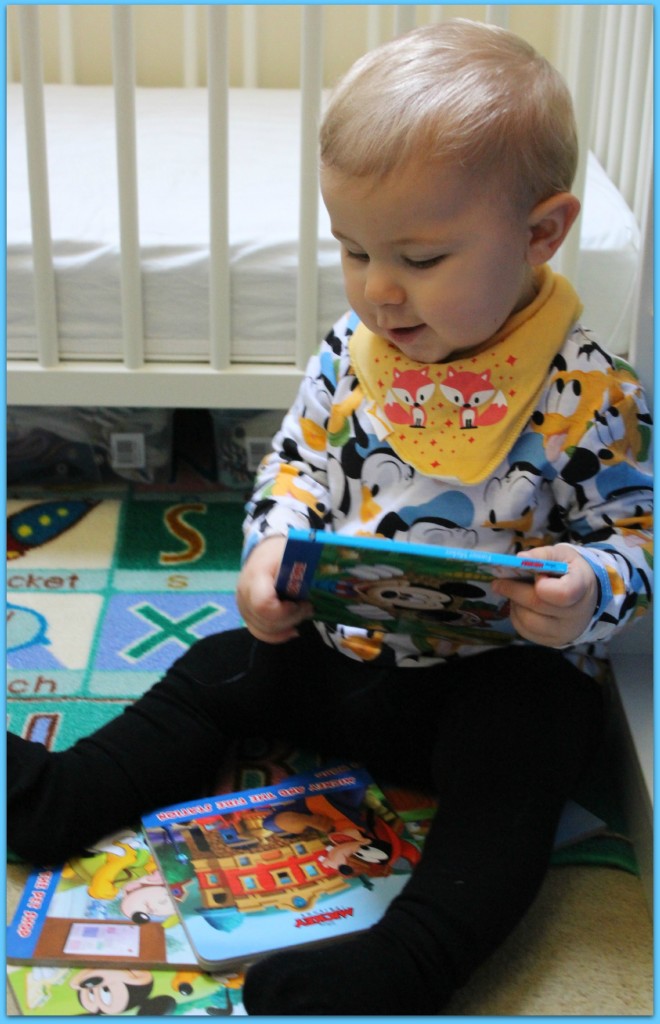 Caspian's dressed to match in a Disney top from h&m
It's a lovely little collection with colourful books all with different themes: Mickeys' Dinner, Mickey going to the Pet Shop with a very cute puppy Pluto, Mickey as a Cowboy, and as a Farmer (I'm wondering if this Mickey's struggling to hold down a job?!), Mickey going to work (another one!) and a story of a fire station. The back of the six books each represent a piece of a puzzle, so once you've read all of them, your child can try and put it together.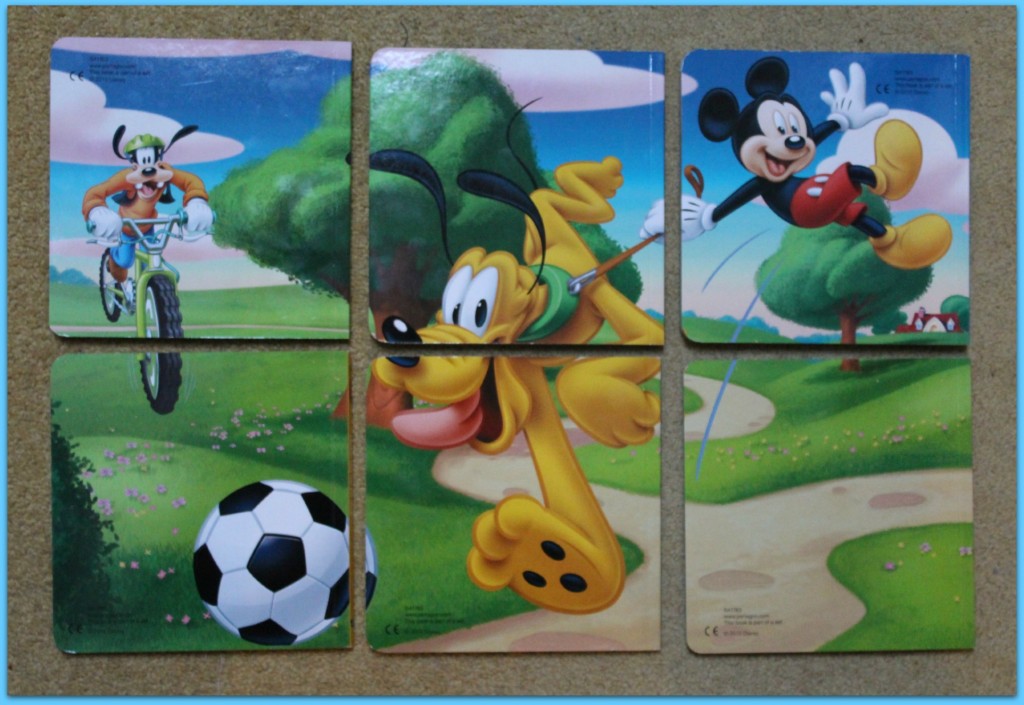 The six books form a fun puzzle for the kids to do after reading the stories
The only problem for us is probably that with Caspian only being 9 months he's still too young to truly engage with these. The stories are fun and only 5-6 pages long, but though at a level where he can't keep up yet, so he quickly got distracted and lost interest, when I read one to him. For now they are going back in their box, as otherwise I fear they will only end up as convenient chew toys, but they will make a nice decoration to brighten up his nursery. Hopefully I'll get to introduce him to Mickey, Donald and Goofy – also known as Mickey, Anders and Fedtmule in Danish – very soon!
The box set retail at £9.99, so could make an excellent advent calendar gift, or you can even split the books up and then you have six presents sorted just there!
Do you enjoy reading with your children? What type of books do your little ones enjoy the most?
Disclosure: We were sent this book set for free as part of the Parragon Book Buddies Review Club. For more information please see DISCOSURE.