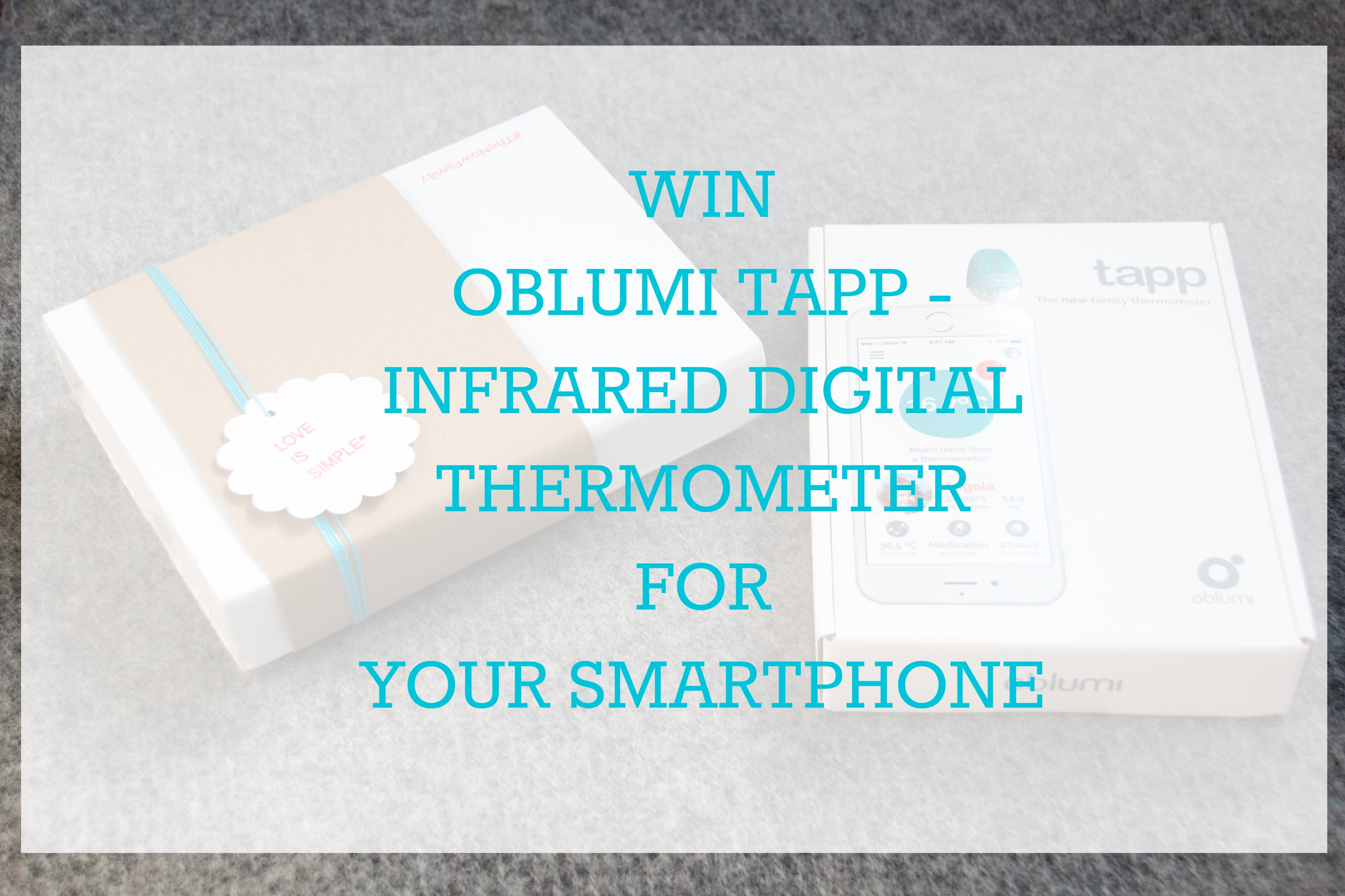 I love it when I come across something that is not only utterly brilliant but also ideal for us as a new(ish) family. One of the things at the top of one of my (many) lists I scribbled during pregnancy was getting a good thermometer. One that would quickly give us an accurate read without disturbing our baby too much.
If you haven't noticed they are a lot less cooperative when ill. We were kindly given one as a present when Caspian was born. Unfortunately I didn't get along with it. Or more specifically Caspian didn't. Trying to take the temperature of a poorly, wriggly baby via the ear when the read takes forever, is accompanied by a loud beep and turns out not to be particular accurate is simply not ideal. During the early days of teething we'd even reached a stage, where he would scream and wriggle just at the sight of said thermometer.
I was reading various reviews trying to decide on a new one, when I was offered the chance to try out something revolutionary. I hadn't heard of the Oblumi Tapp before, but I'm so glad we have it in the house now. It's basically a tiny digital infrared thermometer that you connect to your smart phone. By downloading the free app it turns your phone into a medical masterpiece storing data for separate patients, informing you of the right dose of the most common medicine and even communicates with your GP.
On the day the Oblumi Tapp arrived Caspian wasn't well. Perfect timing in a slightly cruel way, but it did give us a chance to test it properly straight away. Knowing how fond he is of phones this immediately made it easier to get close enough to get a read. I opted for the forehead, but you can also take the temperature in the ear.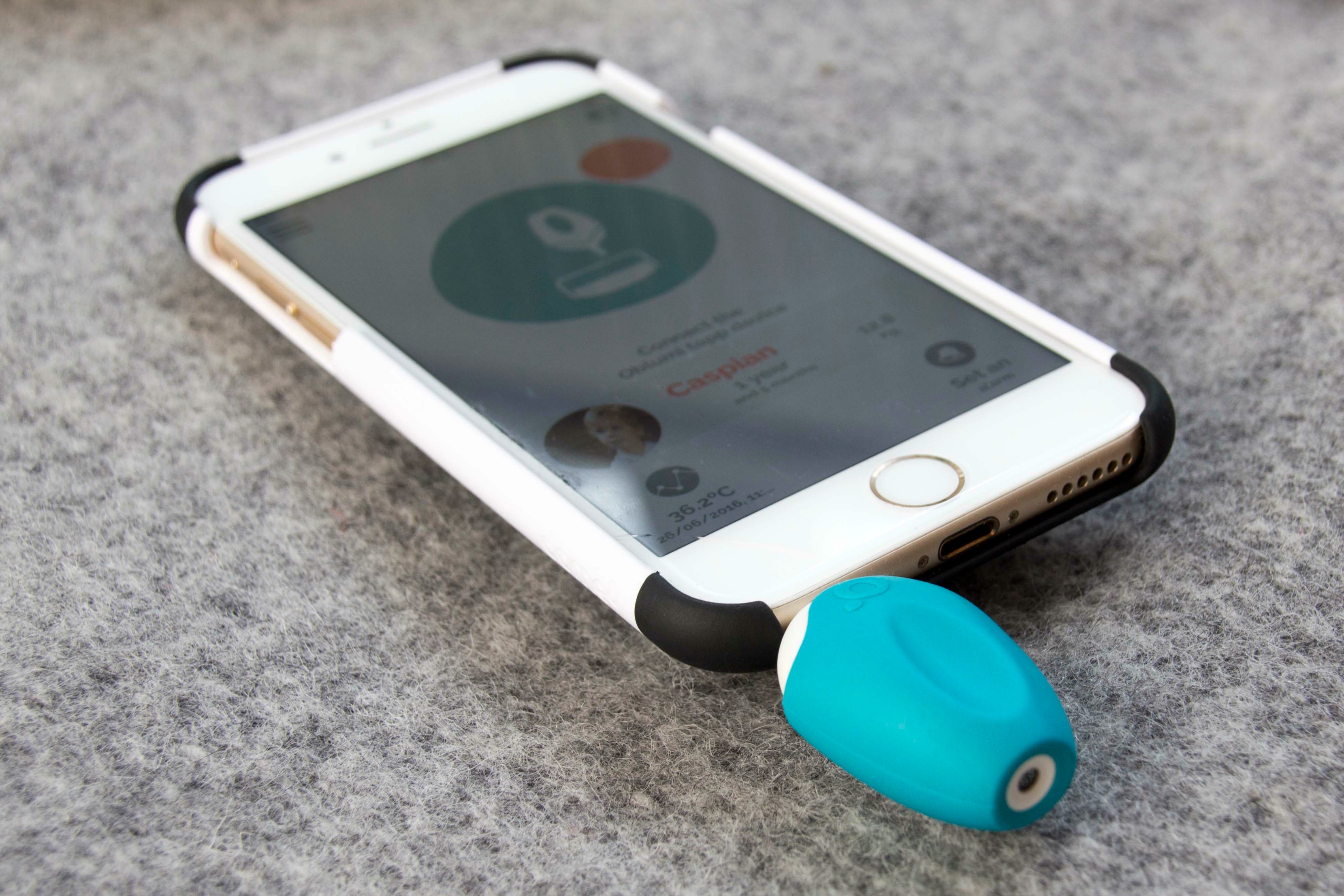 You access the app, insert the thermometer in the headphone jack, click on the forehead sign and circle the Tapp on the temple for a couple of seconds. It even made Caspian giggle which after days of teething was a relief. He did try and grab the phone, but I still managed to get a reading.
It was his high temperature and his loud screaming at night time that led me to take him to the GP. Due to the teething his immune system was lowered and he'd caught an ear infection in the process. He was given antibiotics and quickly recovered and I used the Oblumi to keep tap on his fever.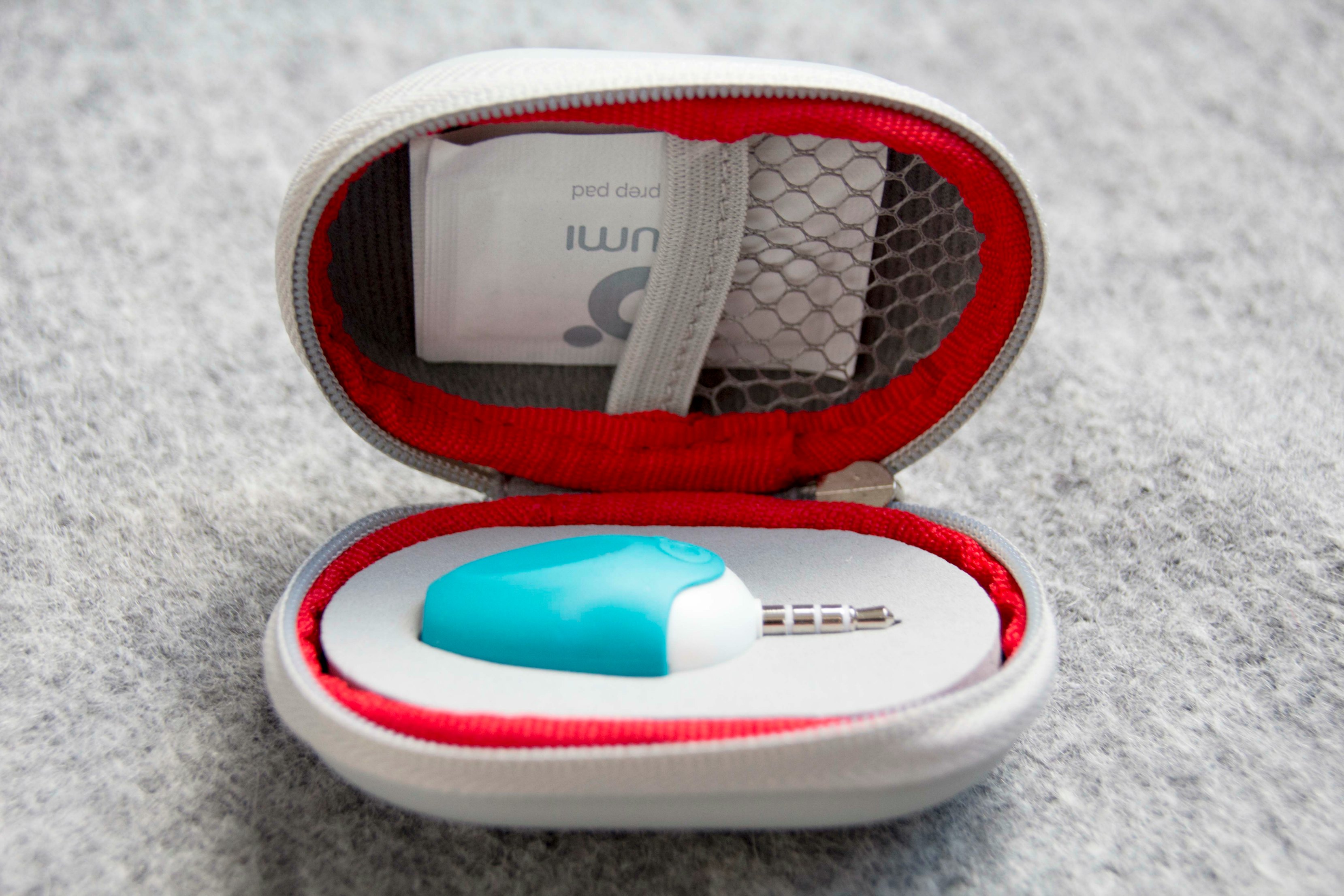 It comes with a little travel case and a handful of wipes if you choose to use the ear version. It retails at 49.95 euro, which I would say it's definitely money well spent for ease of use and peace of mind. You can use it with Apple iPhone 4 or newer as it requires iOS 7 or newer. Or Android 4.2 and more recent phones. Please note that it is not recommended to use it for the first 120 days of your baby's life. And it should never be used while charging the phone. If in doubt always seek medical advice.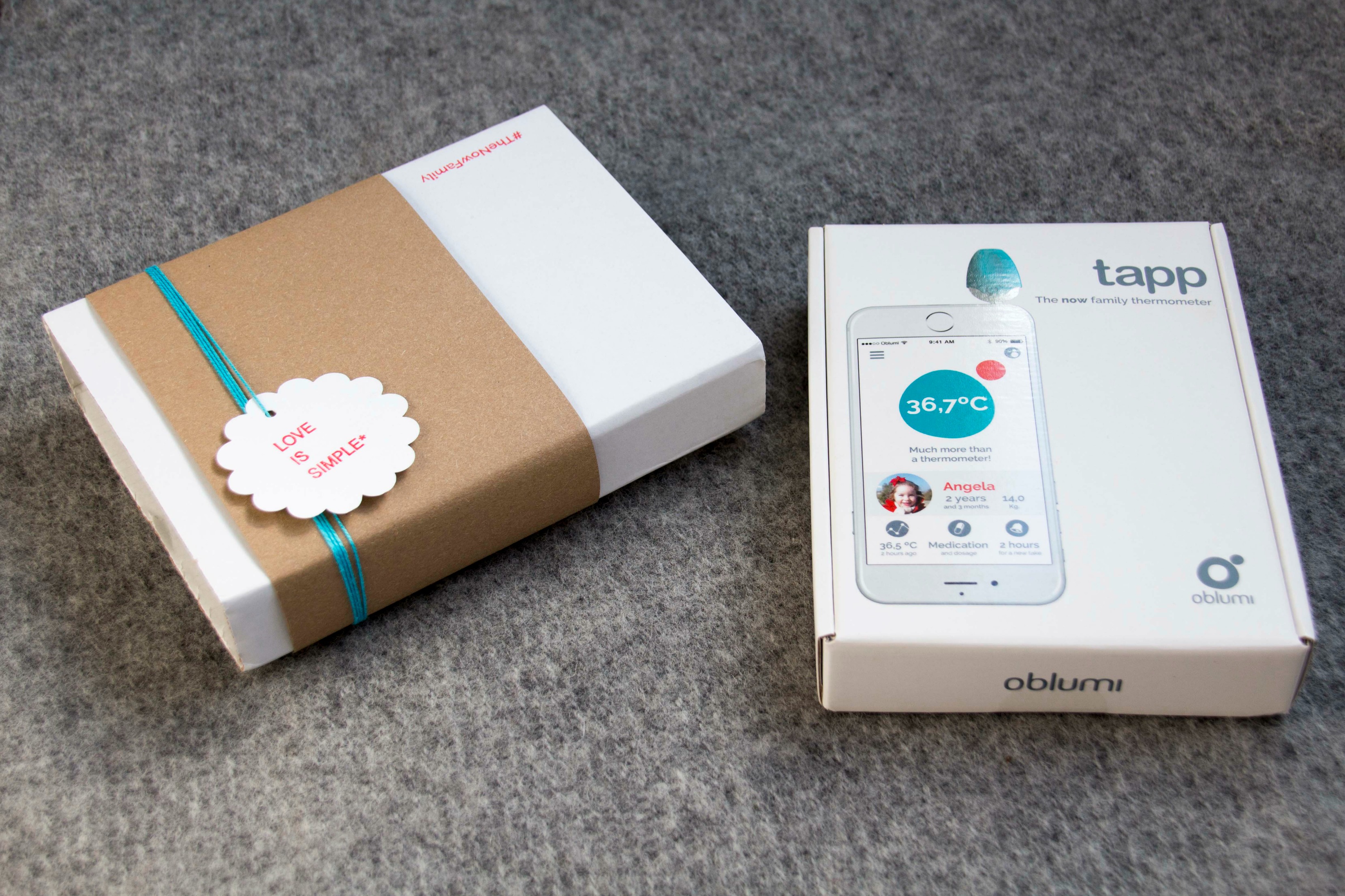 Here comes the best part of this post! You can now win one of these clever inventions. All you have to do is follow the instructions in the Rafflecopter widget below. Make sure you adhere to the terms and conditions. Good luck!
The closing date is 00:00 am UK time on Monday the 8th of August 2016
The prize is one Oblumi Themometer. Colours and style may vary from pictures above. No cash alternative
The competition is open to UK only
Entrants must be 18 years and over
Entrants must log in and follow the directions given via the Rafflecopter widget
All entries will be verified
The winner will be chosen at random using Rafflecopter
The winner will be notified within 5 days of the closing date. The winner must respond within 28 days of receiving the email to claim their prize
The prize will be dispatched from Scandimummy.com using a tracked and signed for service
The competition is not affiliated with Twitter or Facebook
NB! Please note we were sent the Oblumi Tapp for the purpose of this review. All words and opinions are my own.
More competitions at www.theprizefinder.com