I love everything about living in London. Except for one thing. The food. Don't get me wrong the cuisine here is amazing and you are literally spoiled for choice. Though since arriving in 2009 I've been searching for a place to buy rye bread. You might know that we are big on smørrebrød or smorgasbord in Scandinavia, these open sandwiches often served on dark rye bread with various toppings. Since childhood, this has been a staple part of my diet and I've never gotten used to not having it on a daily basis.
There are bakeries selling rye bread all around the capital and you can buy vacuum packed alternatives in various supermarkets, but they never quite live up to expectations. With these often dry and hard examples on sale many here have bad experiences with rye bread. So imagine my joy when I saw that one of my favourite Danish bakeries had opened right on out doorstep in beautiful Richmond!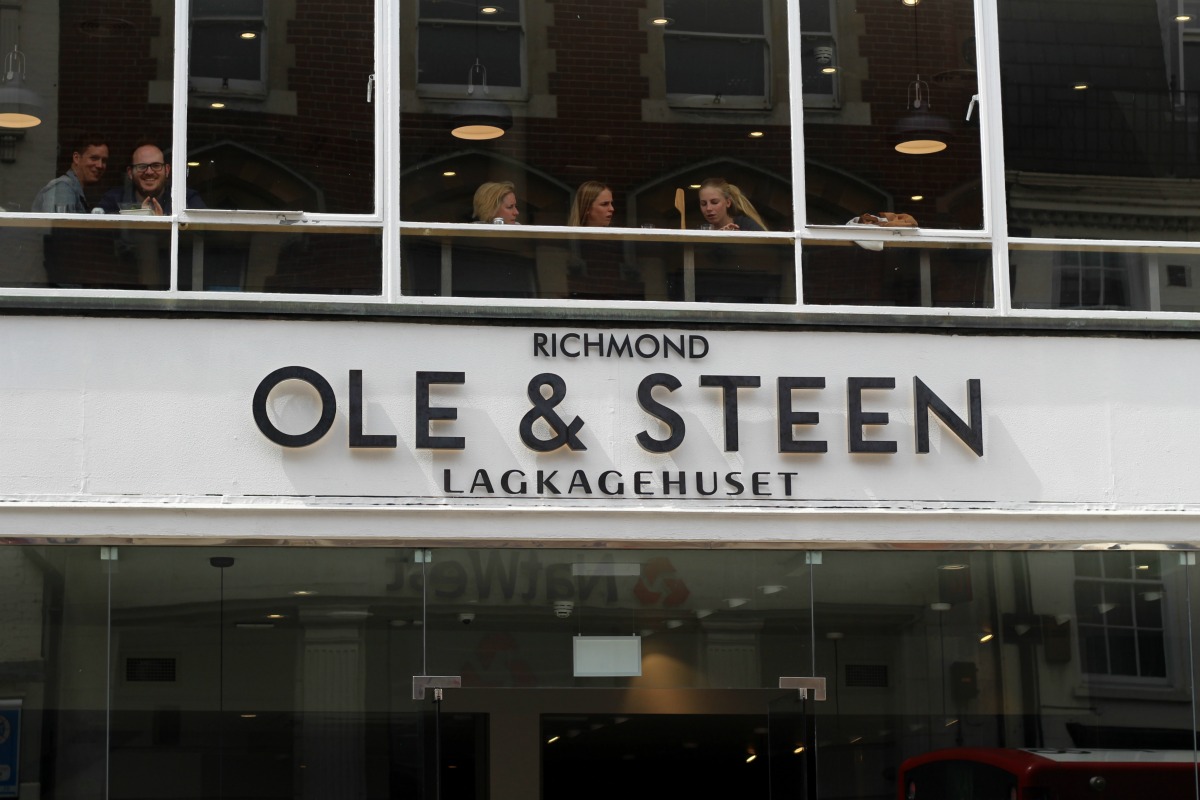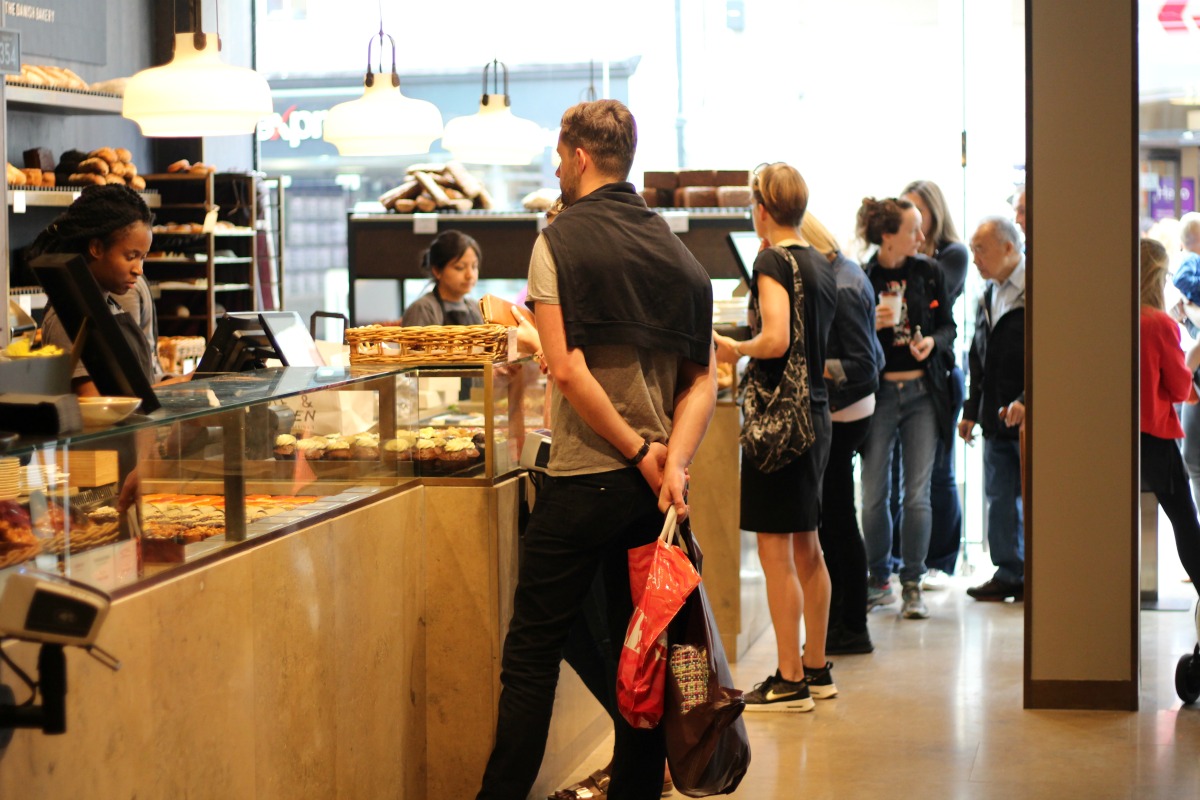 OLE & STEEN LAGKAGEHUSET NOW IN LONDON
Ole & Steen Lagkagehuset is an amazing place! Since living next door to their very first bakery on Christianshavn in Copenhagen in my 20's I regularly stop by their store at the airport when Caspian and I have been back to Denmark to visit friends and family. We buy our lunch there before we board. Though it is not just their delicious rye bread I've missed but their scrumptious cakes and sweet pastries, too.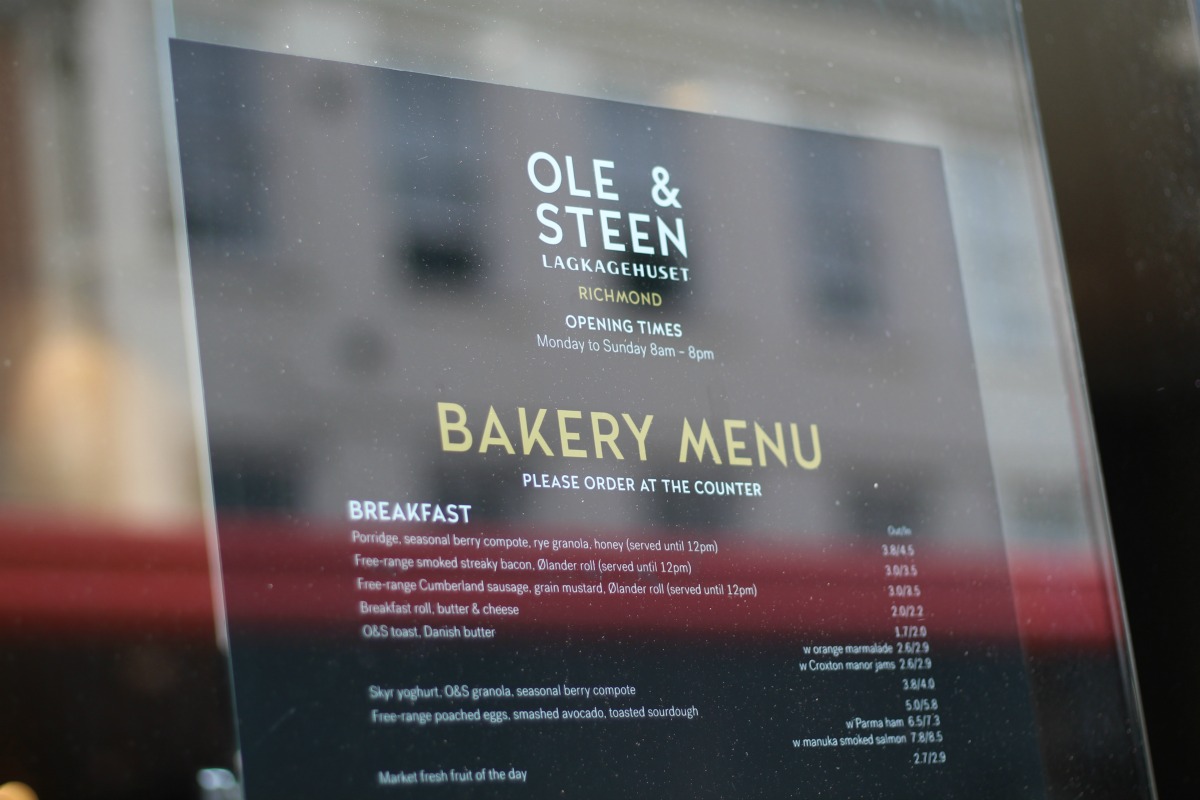 Having them around the corner is, therefore, an amazing treat. If you live in London or are due to visit this year then I would highly recommend you stop by for breakfast or lunch. Besides their new residence on George Street in Richmond, you can find Ole & Steen at St. James' Market in central London and very soon at Victoria and Canary Warf, as well. Not to mention plans to open in New York and Amsterdam, too.
LUNCH IN RICHMOND
The newly opened store and cafe is spacious and perfectly reflects its Scandinavian heritage. I was very excited to visit Ole & Steen in Richmond last week and try out their lunch menu and intrigued to see if the products could live up to what I was used to from Denmark. Naturally, I had to try their open sandwiches. Though they also do a great selection of salads and focaccias as well as toasted sandwiches. We were not disappointed and I can't wait to go back.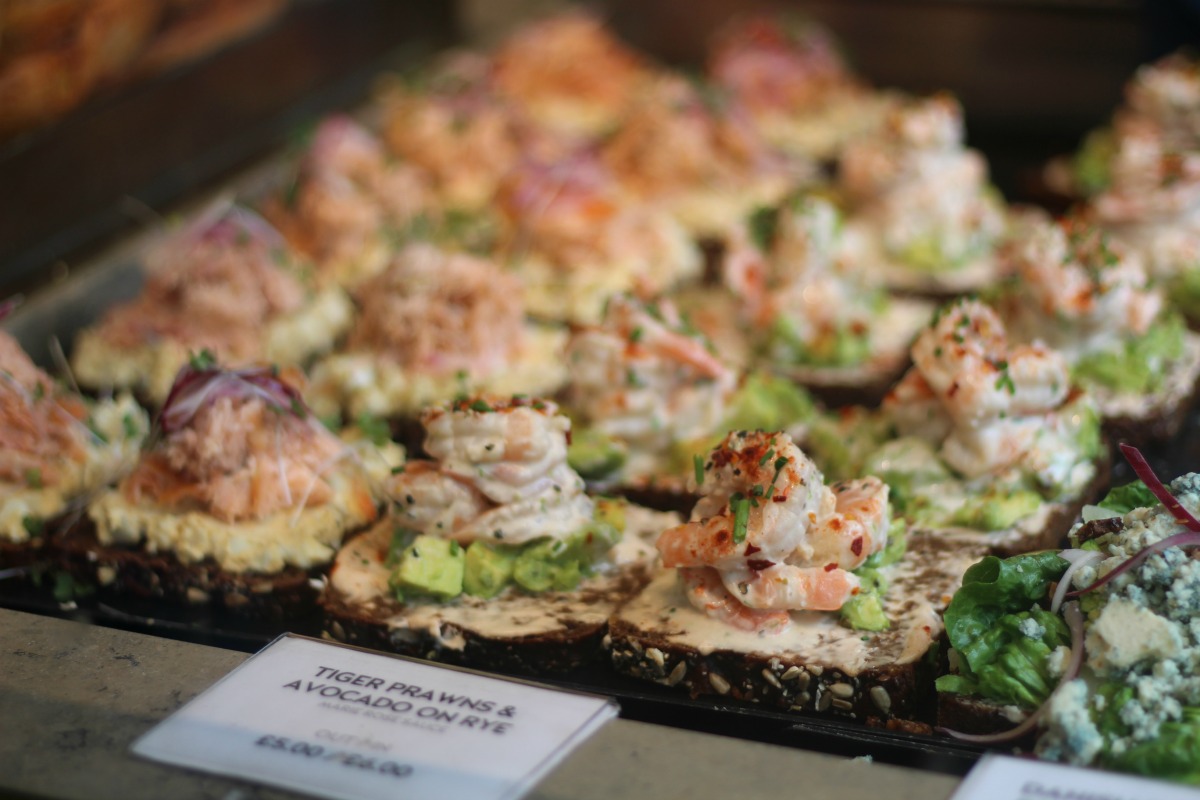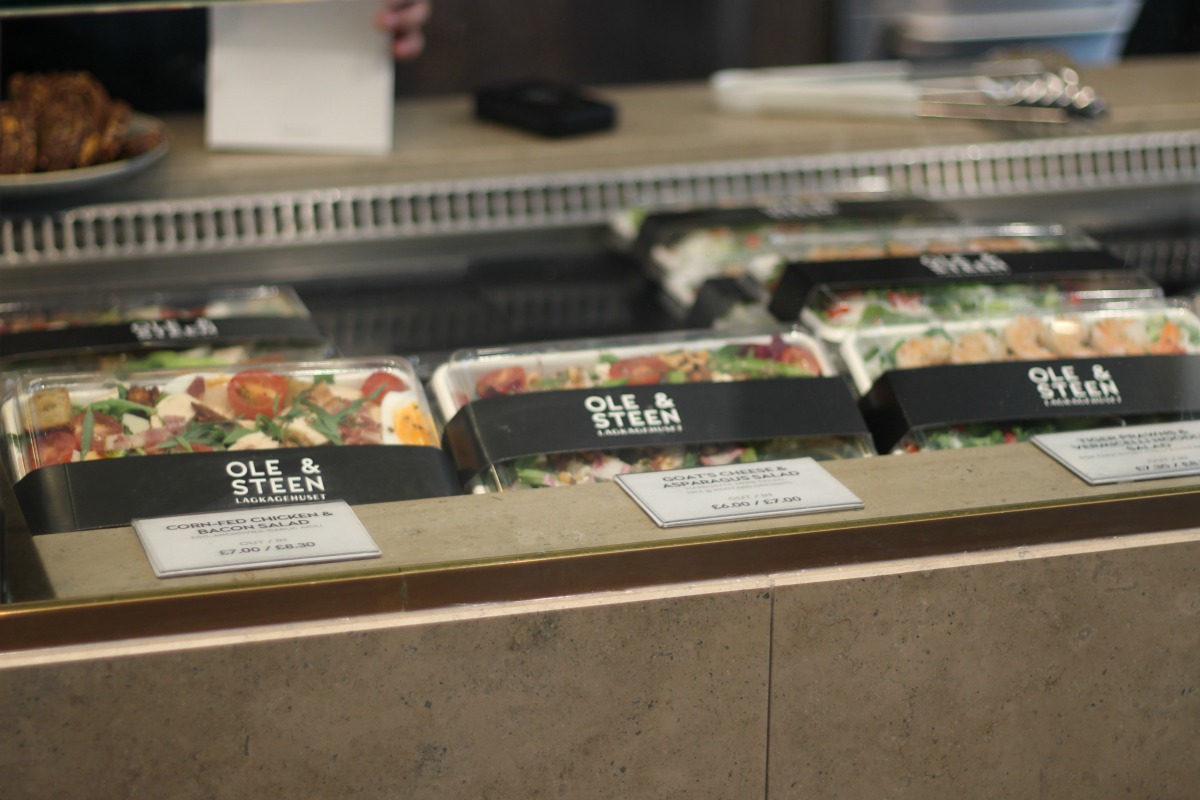 Ole & Steen have a selection of three different open sandwiches on offer. The egg and salmon on rye bread is mouthwateringly good and was my favourite followed by the avocado and tiger prawns! The organic salmon is so tasty and the perfect topping finished off with pickled red onions.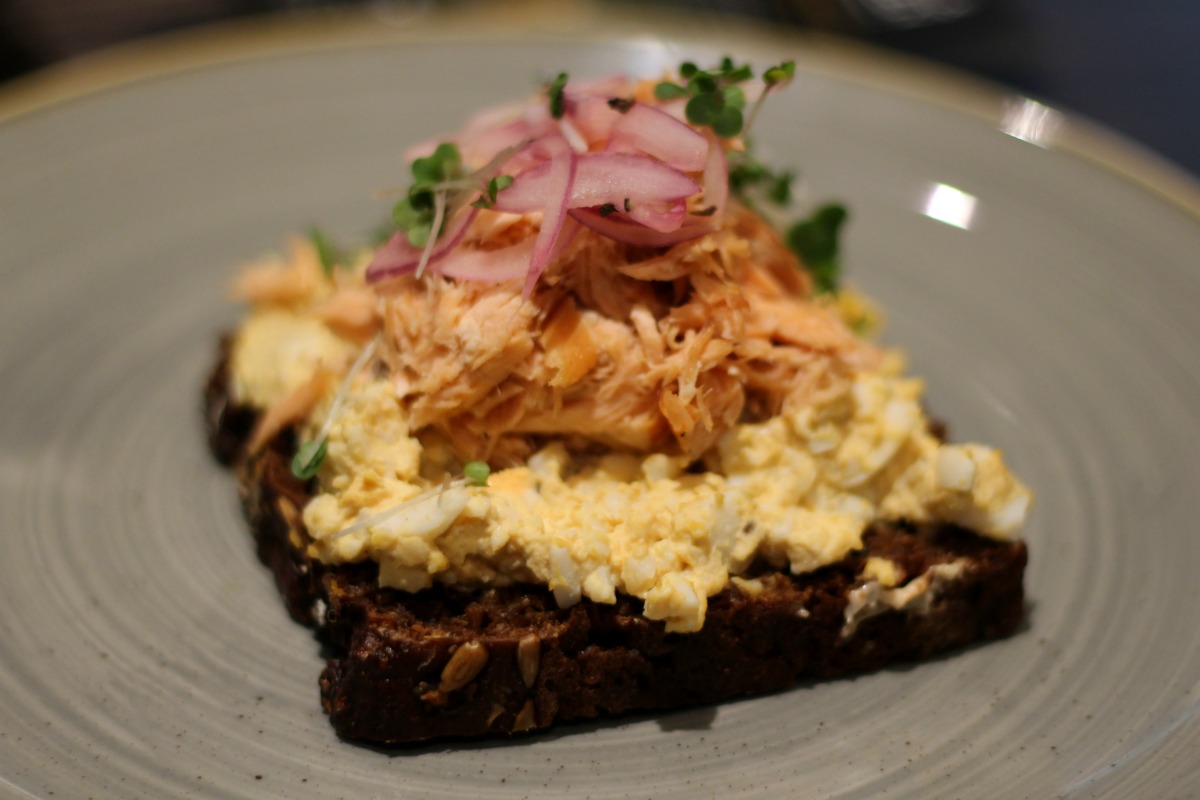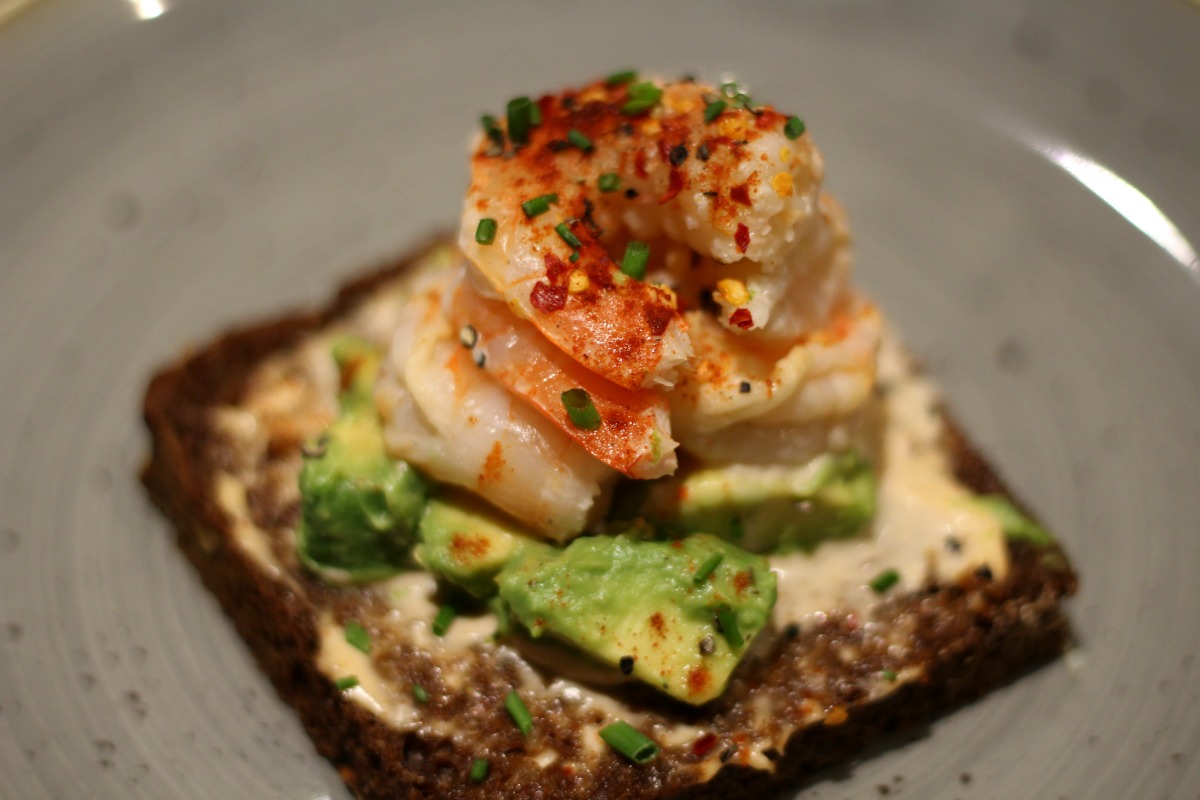 SWEET TREATS TO FINISH OFF
Many people associate Danes with pastry and rightly so. Though funnily enough, we call it Wiener Brød (Vienna Bread) and you can find an amazing selection at Ole & Steen. From cinnamon swirls to The Birkis (renamed a Copenhagener) which is topped with poppy seeds there is something for everyone.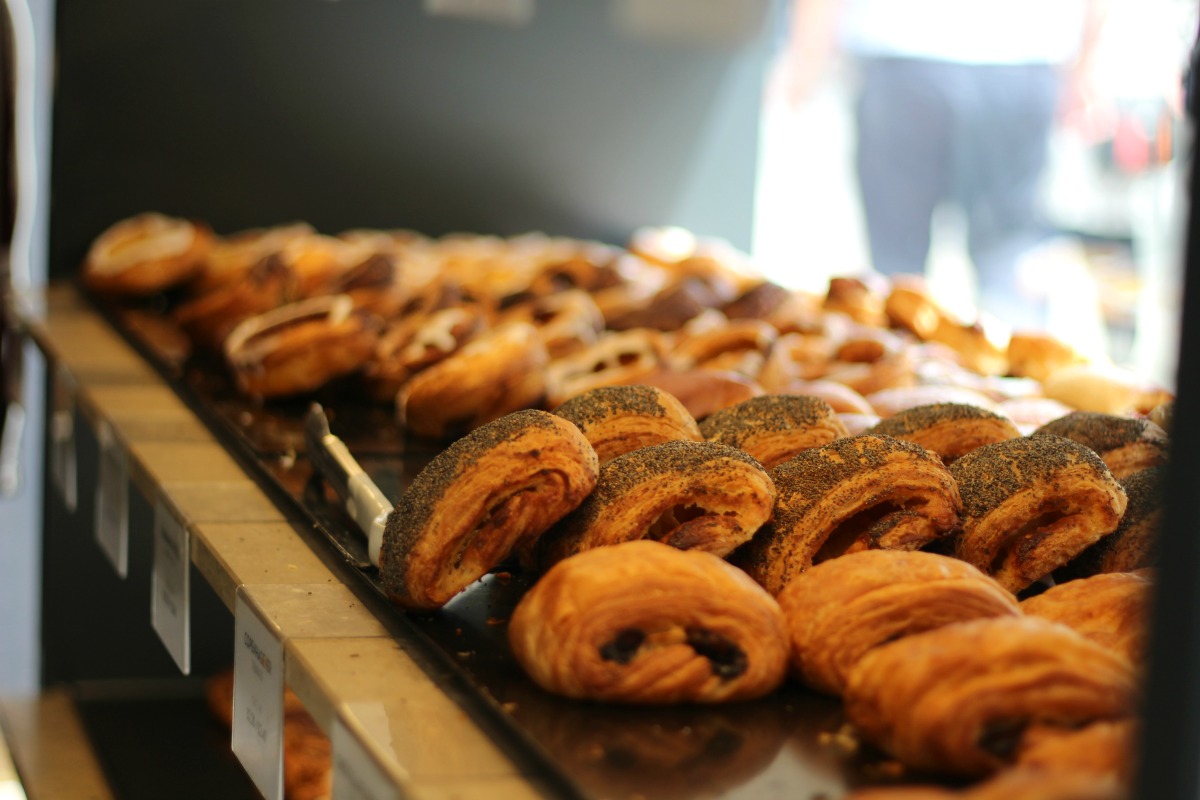 If you prefer cakes to pastry then fear not. I highly recommend the Strawberry or Raspberry Tart and the Mini Layered Cake, but don't deny yourself one of the tasty muffins or a classic Danish Hindbærsnitte (Raspberry Slice).
Ole & Steen also sell a range of very well-made barista coffees, cold drinks and beer.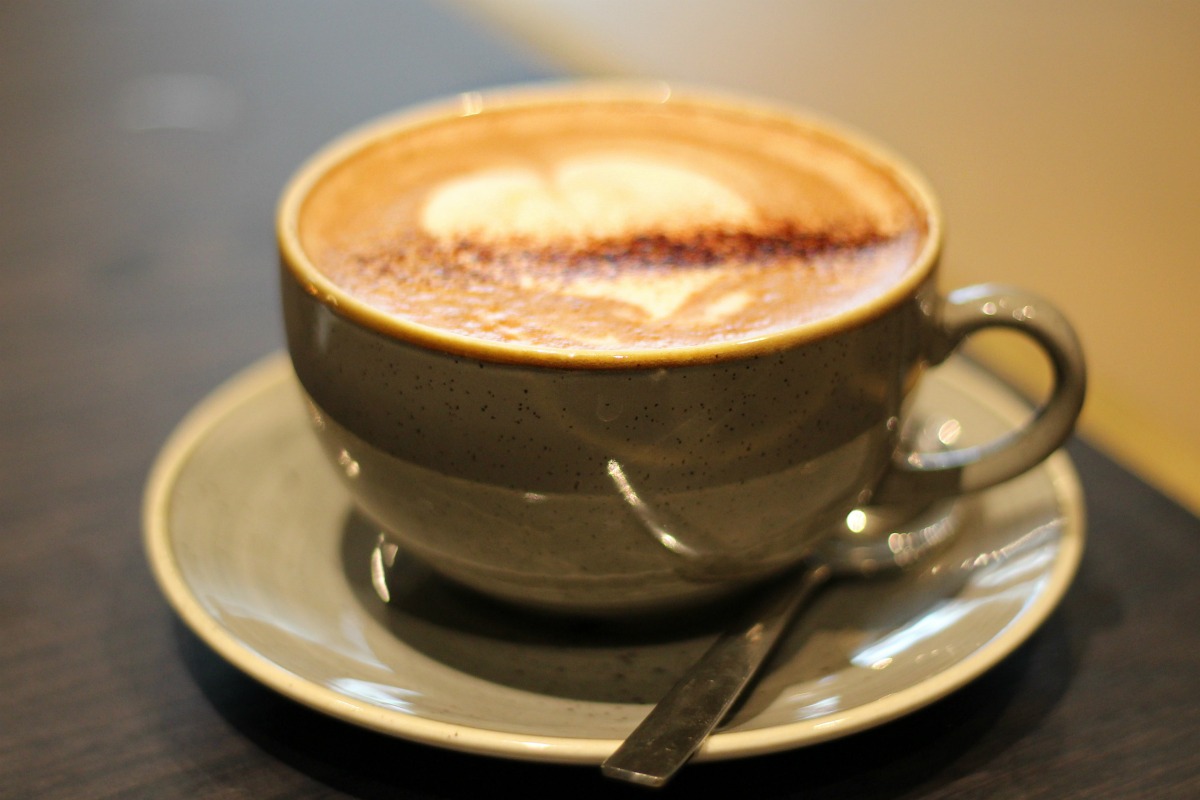 Caspian had napped through most of our lunch but magically woke as the cakes were served. He not only devoured a chocolate muffin but helped himself to my Strawberry Tart and my friend, Mary Jo's Mini Layered Cake. They all got the toddler approval! It's in his blood, so he should know.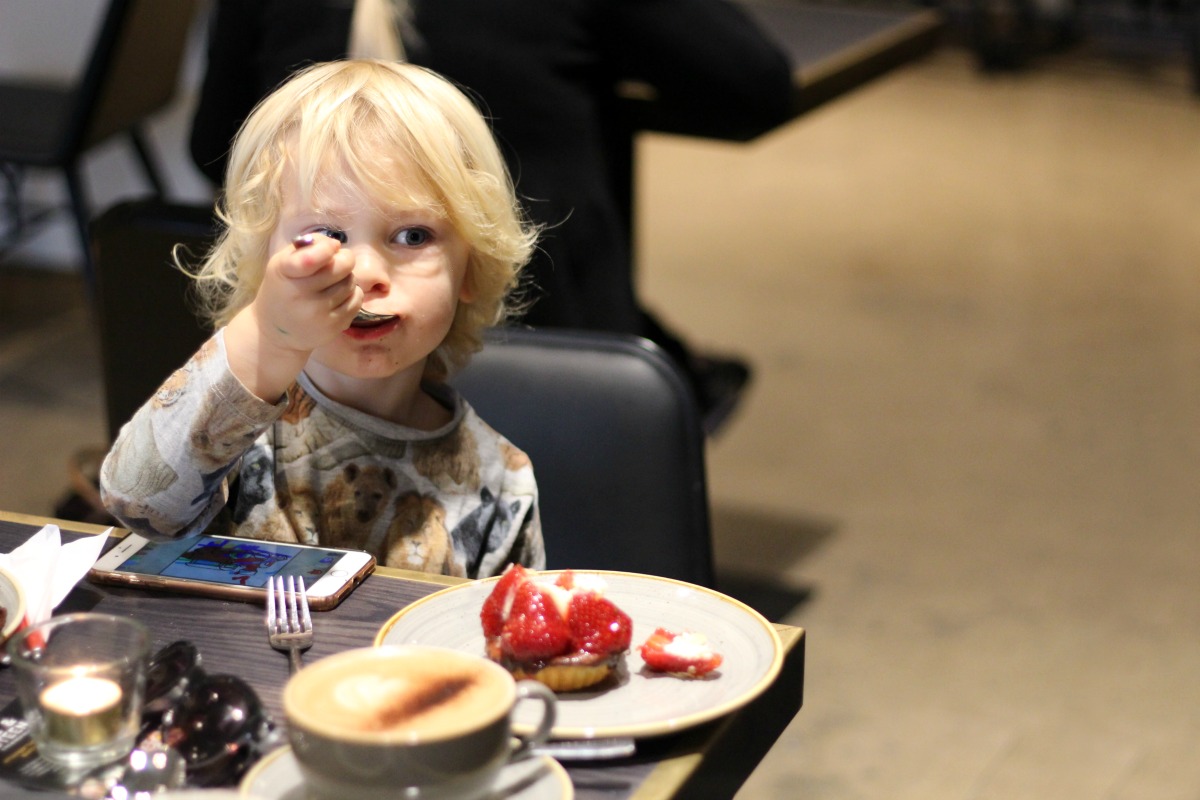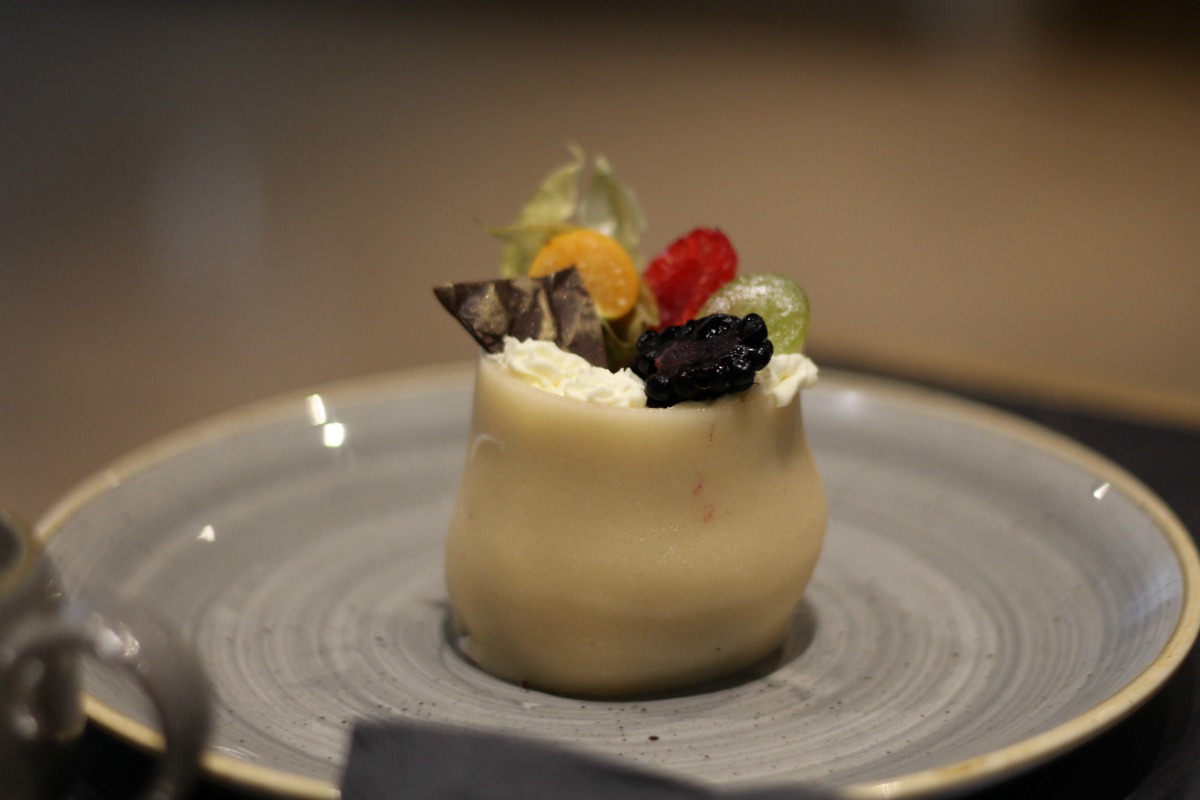 A GREAT PLACE FOR EVERYONE
What we especially loved about the place is that it's spacious enough that you can meet your mummy friends with buggies in tow yet with the light and airy upstairs you will also find peace and quiet perfect for a working lunch. It's clear that Ole & Steen have managed to appeal to a very broad audience from teenagers stopping off for a sweet treat after school to pensioners seeking out the cafe for a light lunch.
Please note that the shop/cafe works on a queuing system. It's easy to miss the ticket machine as you enter, so remember to press the button and collect your number in order to get served.
Have you been to Ole & Steen? What do you think?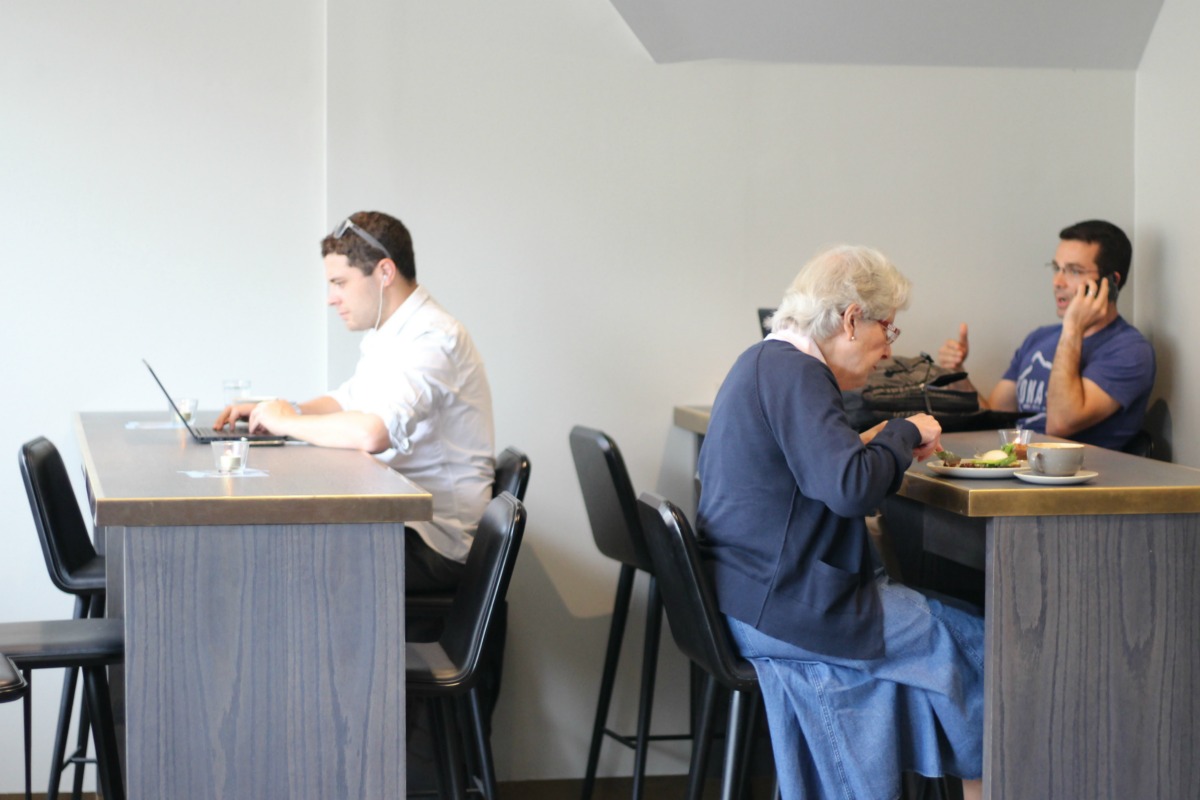 59 George Street
London, TW91HE
020 3908 8222
OPENING HOURS
Monday to Sunday 08:00 – 20:00
Please note we were gifted this lunch. All words and opinions are my own.