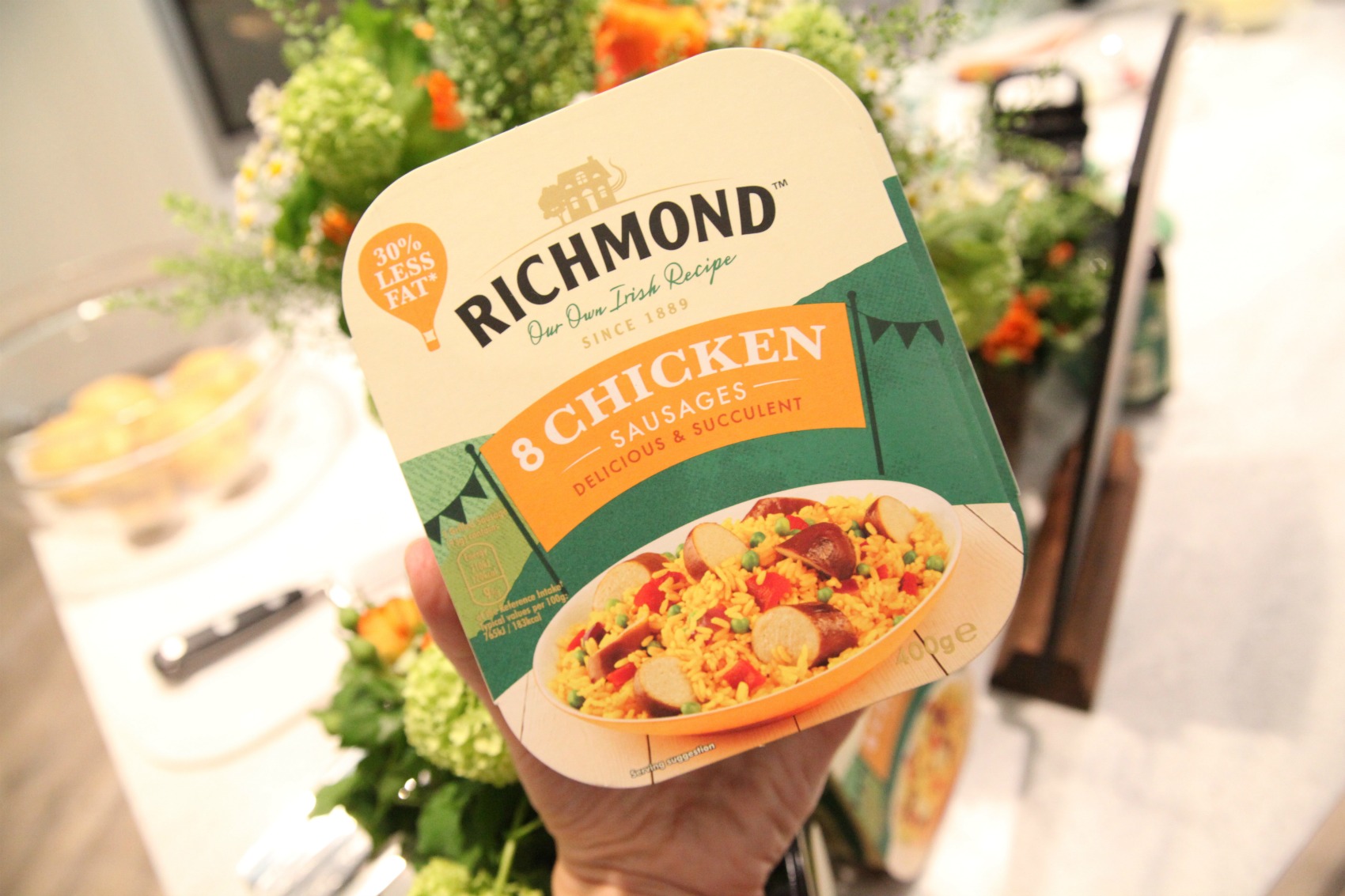 Advertorial post
It's not every day you get a chance to cook with the reigning champion of TV's popular Celebrity Masterchef programme. The gorgeous and engaging Angellica Bell was the perfect hostess on Wednesday as we chatted new chicken sausages from Richmond, recipes, the nations favourite dishes as well as how to balance a successful career with being a parent. Teaming with Richmond's own chef, Mat Stephany,  she even taught this Dane how do whip up a traditional Yorkshire Pudding. Much to Daddy Long Legs delight!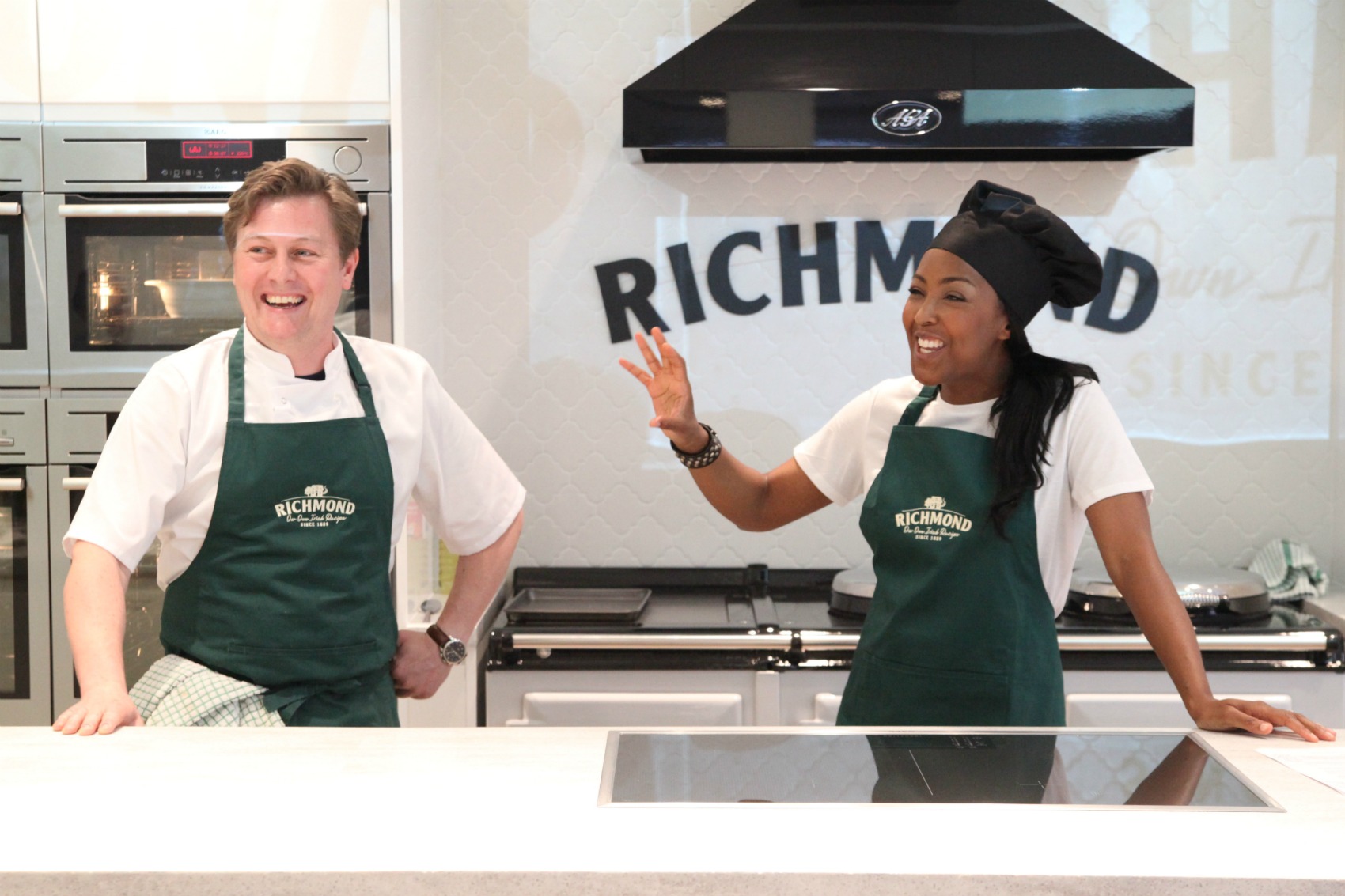 THE NATION'S FAVOURITE SAUSAGES DISHES NOW WITH CHICKEN
The nation's top three sausages dishes have been voted Tote in the Hole, Bangers & Mash and Sausages & Chips. While these are all delicious this health-conscious Scandi can only eat so many fatty dishes and I'm delighted with the new introduction of chicken sausages from Richmond. They are just as tasty but with 30% less fat and are an easy swap to make for the whole family. Available from all major supermarkets at £2.50 RRP.
Caspian is definitely half British in that he loves these traditional dishes and his baked beans in particular. It was fun learning how you can easily make your own which are not only just a tasty but healthier, too, as you know exactly what's in them.
Here's Angellica's recipe:
1 tbsp vegetable oil
1/2 onion, finely chopped
1 garlic clove, finely chopped
1 tbsp of tomato puree\a
1/2 tsp paprika
1/4 dried thyme
1 tbsp brown sugar
1tbsp soy sauce
400 g tinned beans, drained and rinsed
150 g passata
Salt and pepper to taste
Heat the oil in a saucepan and add the onion and garlic. Cook over a medium heat for 5 minutes until soft. Add the tomato puree, paprika, thyme, brown sugar and soy sauce. Stir and cook for a couple of minutes.
Add the beans and the passata and simmer for at least 5 minutes until piping hot and the sauce has thickened and the beans are fully cooked. Season with pepper and salt if you need it. Perfect to serve with potato wedges and sausages.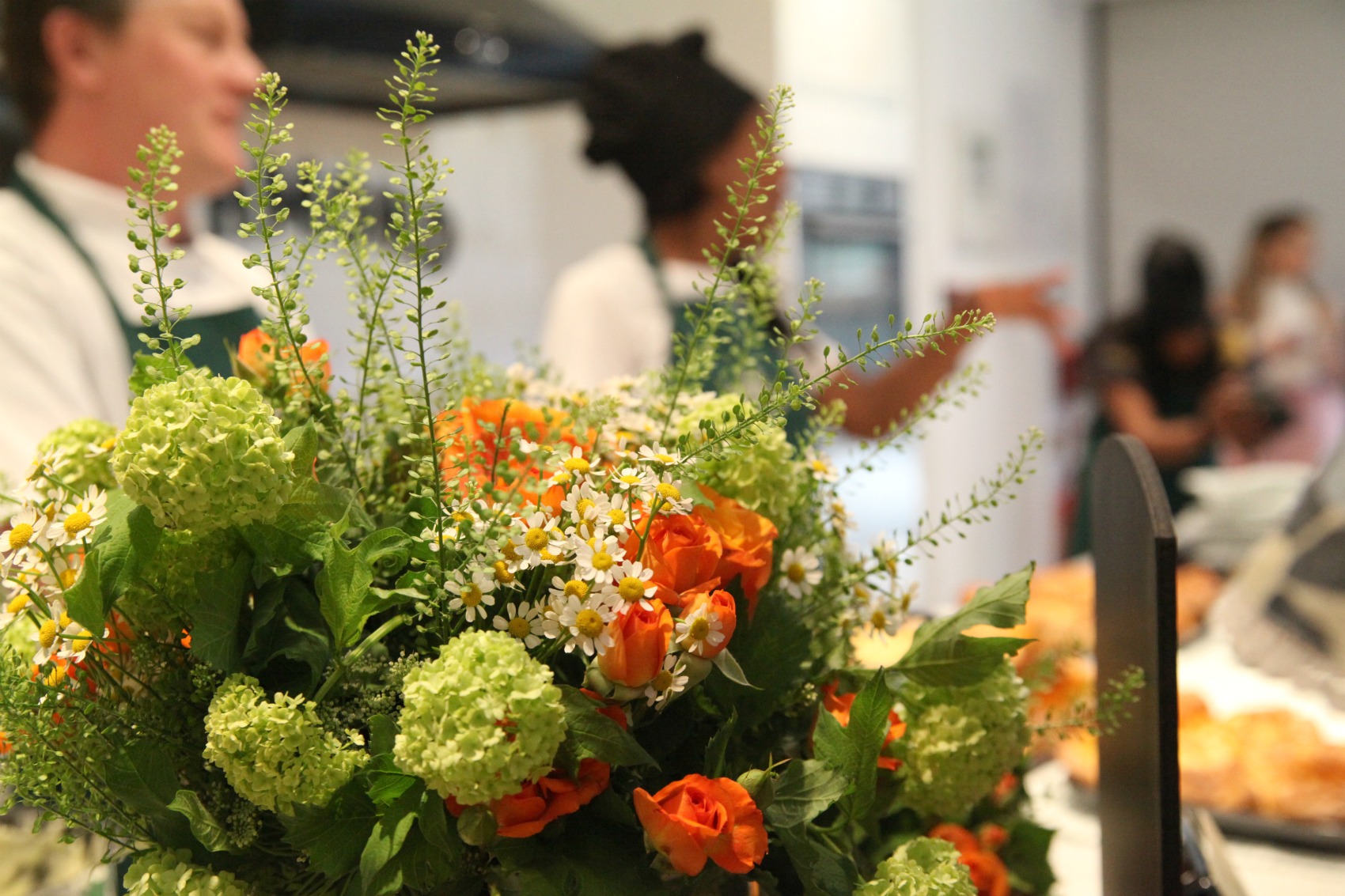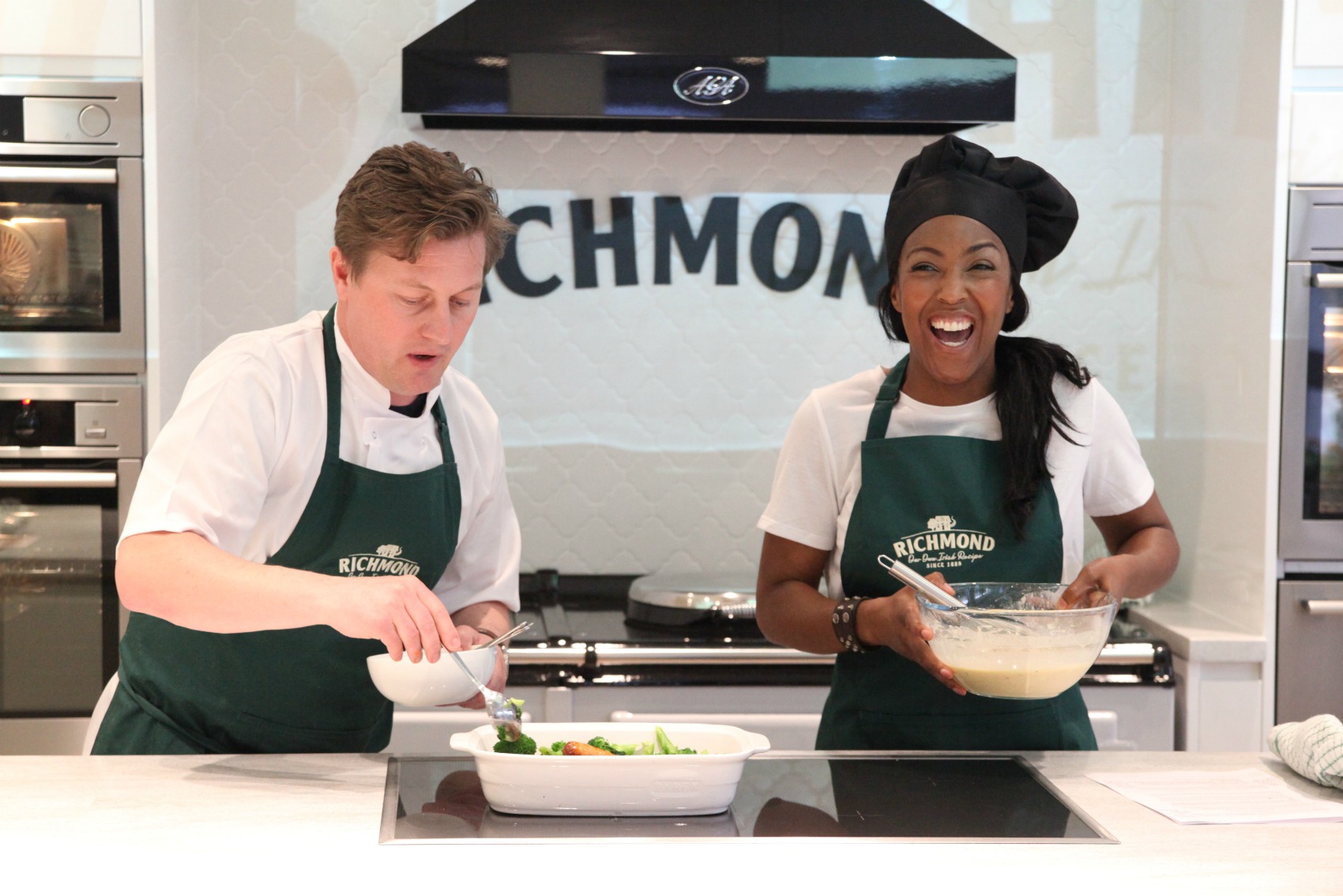 COOKING WITH ANGELLICA BELL
Whipping up delicious and nutritious meals can definitely be a challenge in parenthood. I love that Angellica, who is a busy mother of two, has come up with recipes that are not time-consuming and will get the thumbs up from everyone. Not afraid of using flavour, herbs and spices her dishes will definitely be served in our multi-cultural household. Caspian loves food with a little kick. He certainly prefers this to bland and boring.
Angellica has accomplished a lot in her career. We had a talk about how she balances a busy working schedule with being an attentive and caring parent. I loved her positive outlook on life and how we all parent different based on our upbringing, but that end of the day precious time with loved ones is more important than money.
CHICKEN SAUSAGE HOT DOGS THE SCANDINAVIAN WAY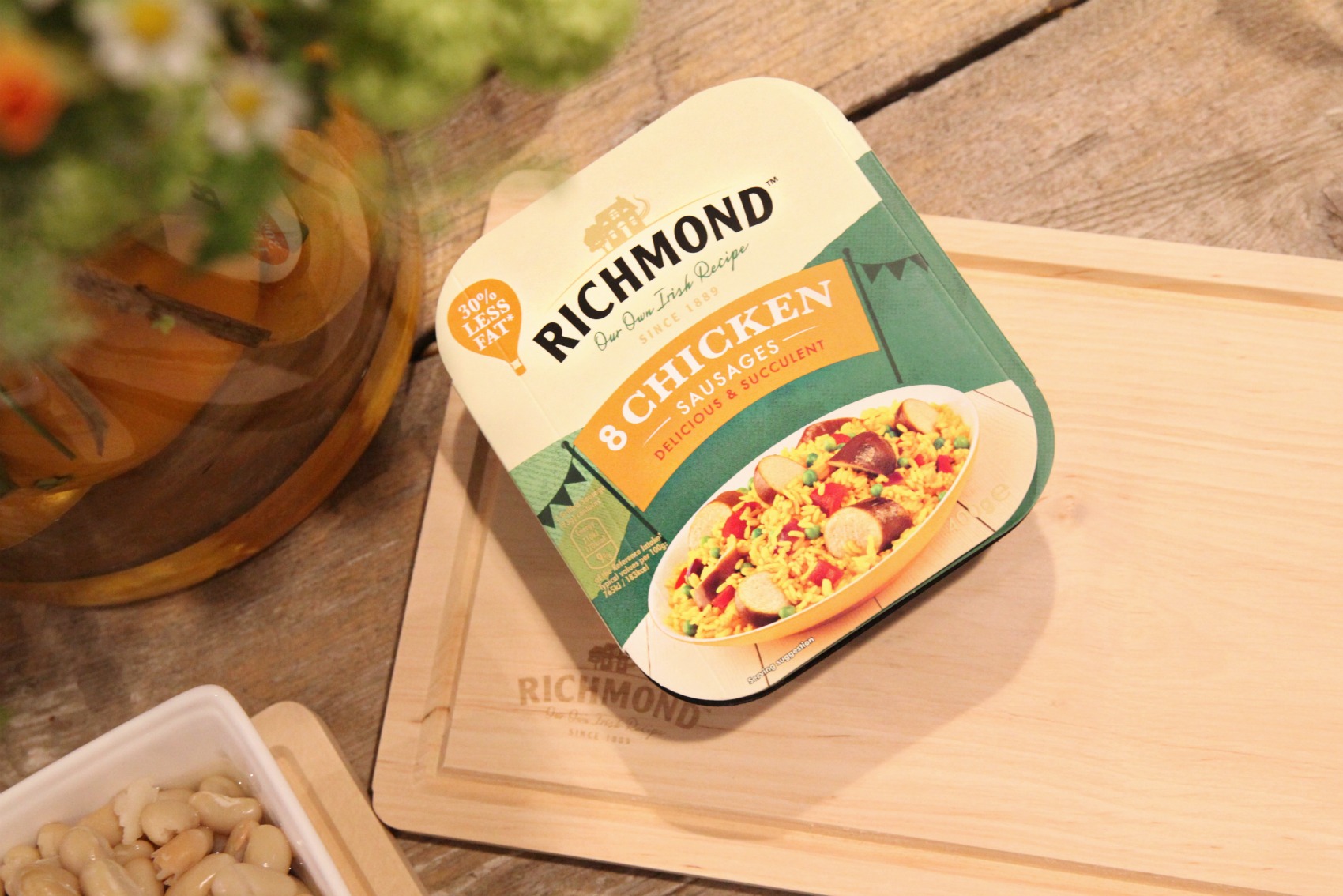 If you want to try the new chicken sausages and fancy a Scandi twist, then why not do them as a hot dog? You might be surprised to learn that hot dogs are big in Scandinavia with little carts on most street corners in Copenhagen and Stockholm.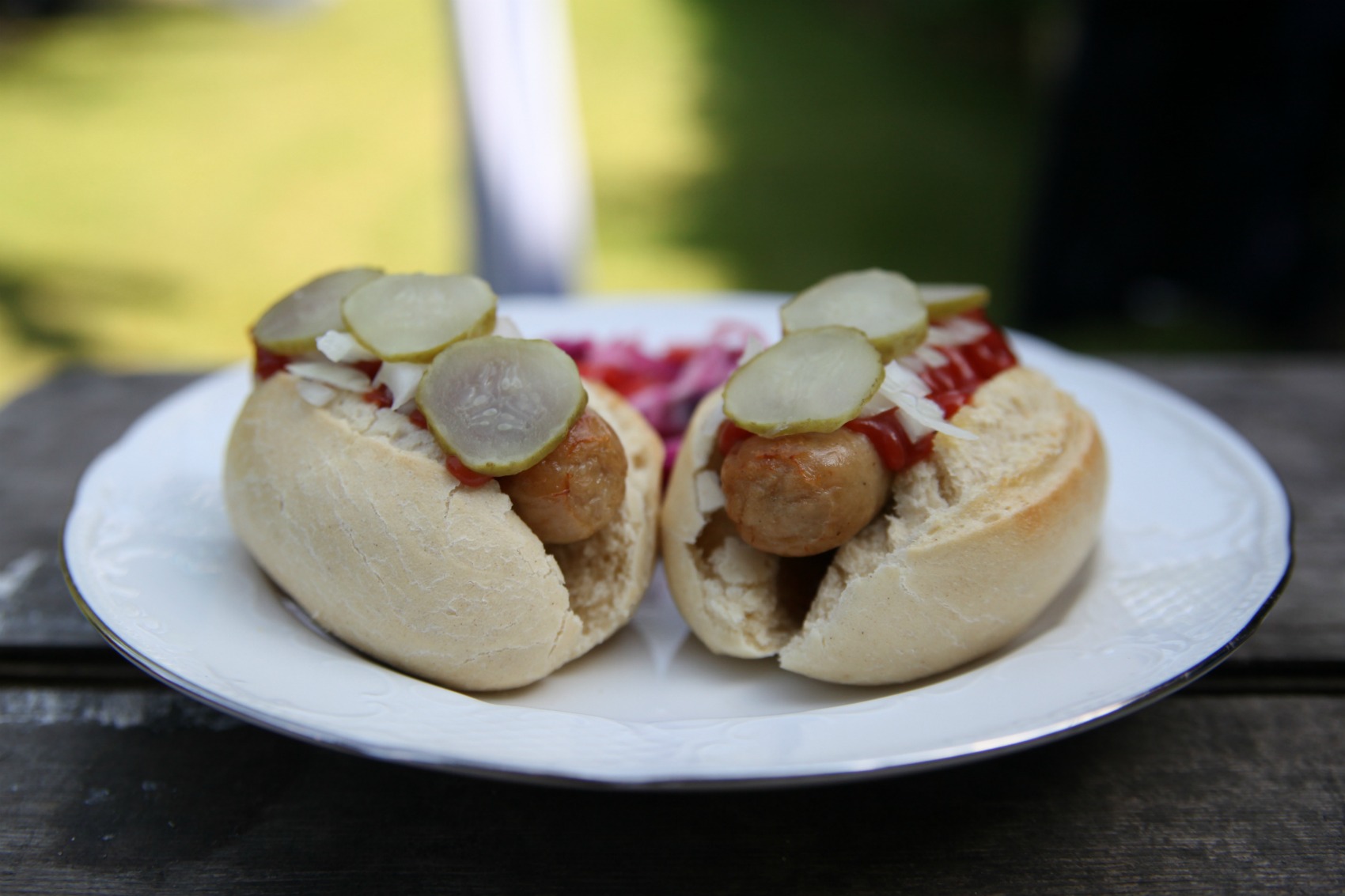 Simply fry up the sausages, or pop them on the BBQ this summer, and serve in a bun. Dress them with ketchup, mustard and traditional Danish remoulade sauce. Then top with raw and crispy onion and pickled cucumber. Or do as the Swedes do and top your hot dog with shrimp salad. Don't knock it until you've tried it. I think the new chicken sausages from Richmond lend themselves perfectly for this as well as the traditional dishes mentioned above, that we all love.
What's your favourite way to serve sausages?
If you want more recipe inspiration then check out these posts from my fellow bloggers Mel, Kate, Maria, Irina, Cecile and Angela.