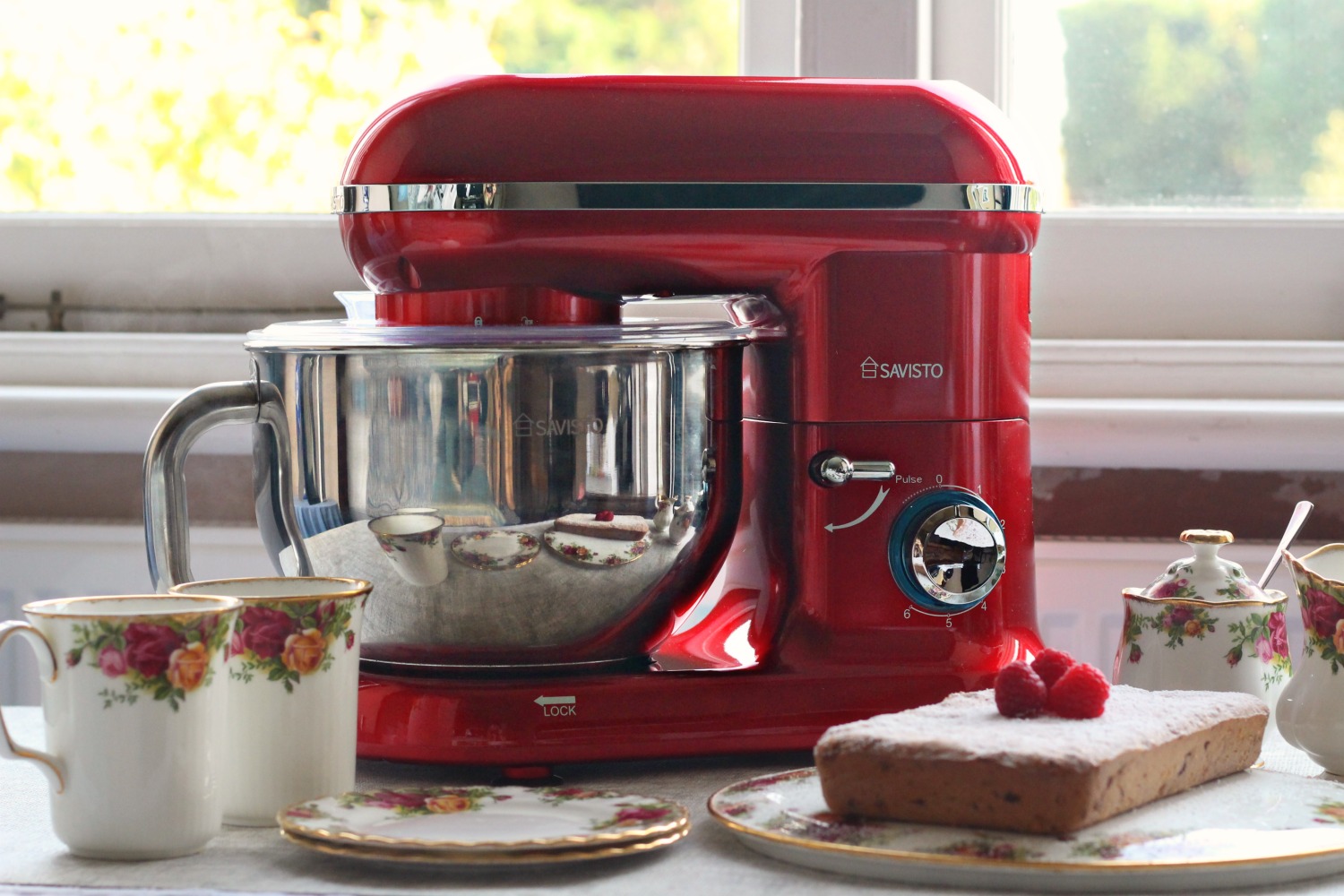 Tea and cake anyone? I love cooking and very much enjoy baking when I can find the time. I was therefore thrilled when Savisto offered me to review their 3-in-1 food mixer in this gorgeous red colour. I've never had a mixer before and have previously found them pricey, but Savisto specialises in high quality yet affordable household products and have a huge range to choose from.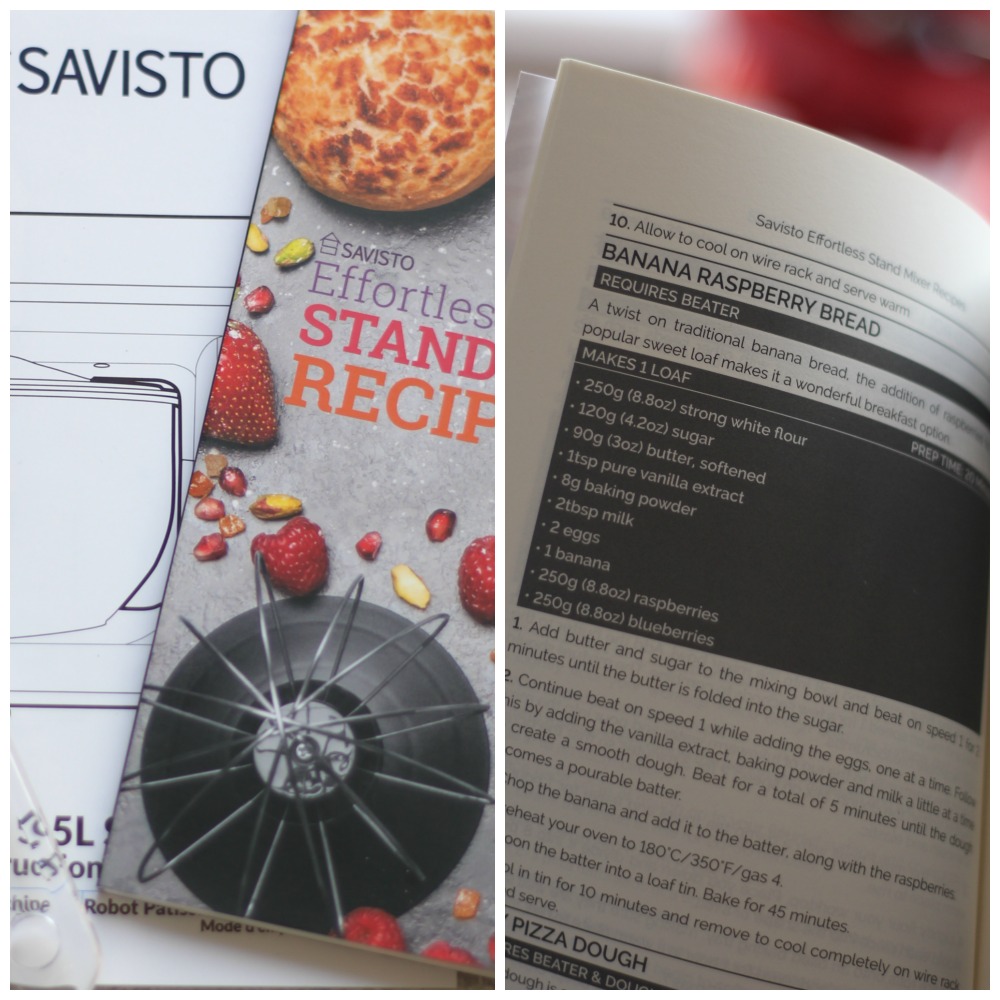 The mixer comes with a large bowl with a practical handle, splash guard, 3 different hooks and a spatula to match. You'll also find an instruction manual and a recipe book full of delicious dishes. I chose to try the banana and raspberry bread on the weekend, which sounded easy and very tasty. It's suggested using a mix of blue berries and raspberries, but as Daddy Long Legs is not a fan of the first I opted for a double portion of the latter.
This is the first time I've made banana bread as I often do crumbles and layered cakes, but I don't really follow recipes for those any more. I suspect I got something a little wrong here as the bread didn't rise quite as expected. Maybe I just need to make a double portion next time as our loaf tin is on the bigger side. I would have loved photos in the recipe book, so I could see what it should look like. But as our oven also only heats from above it might have been that. It was still delicious and as you'll see further down went down a treat with my chief taster.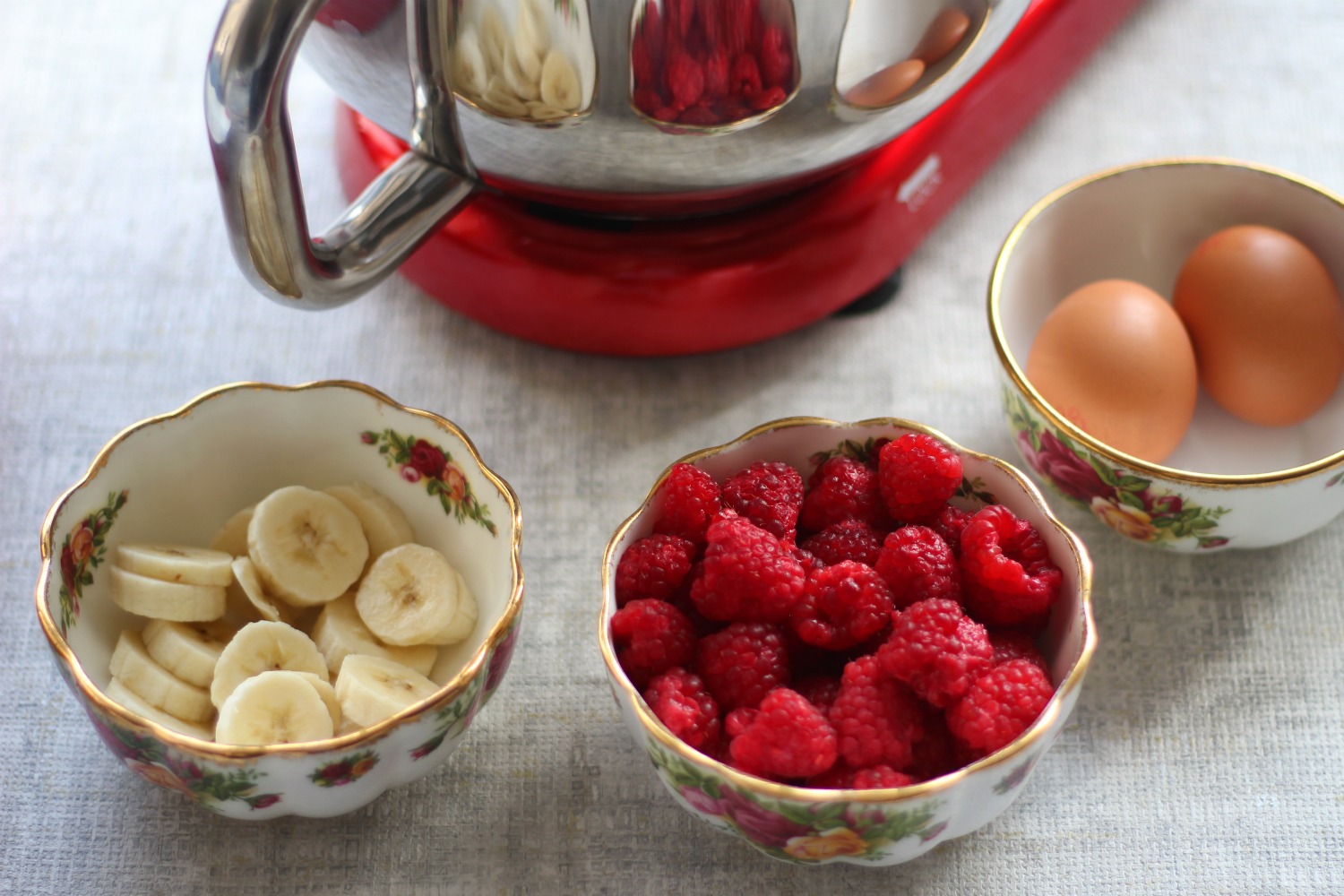 The mixer was super easy to use. At first I thought the different hooks might be a bit flimsy, but they work so well and click into place immediately. Plus this is one serious dough hook!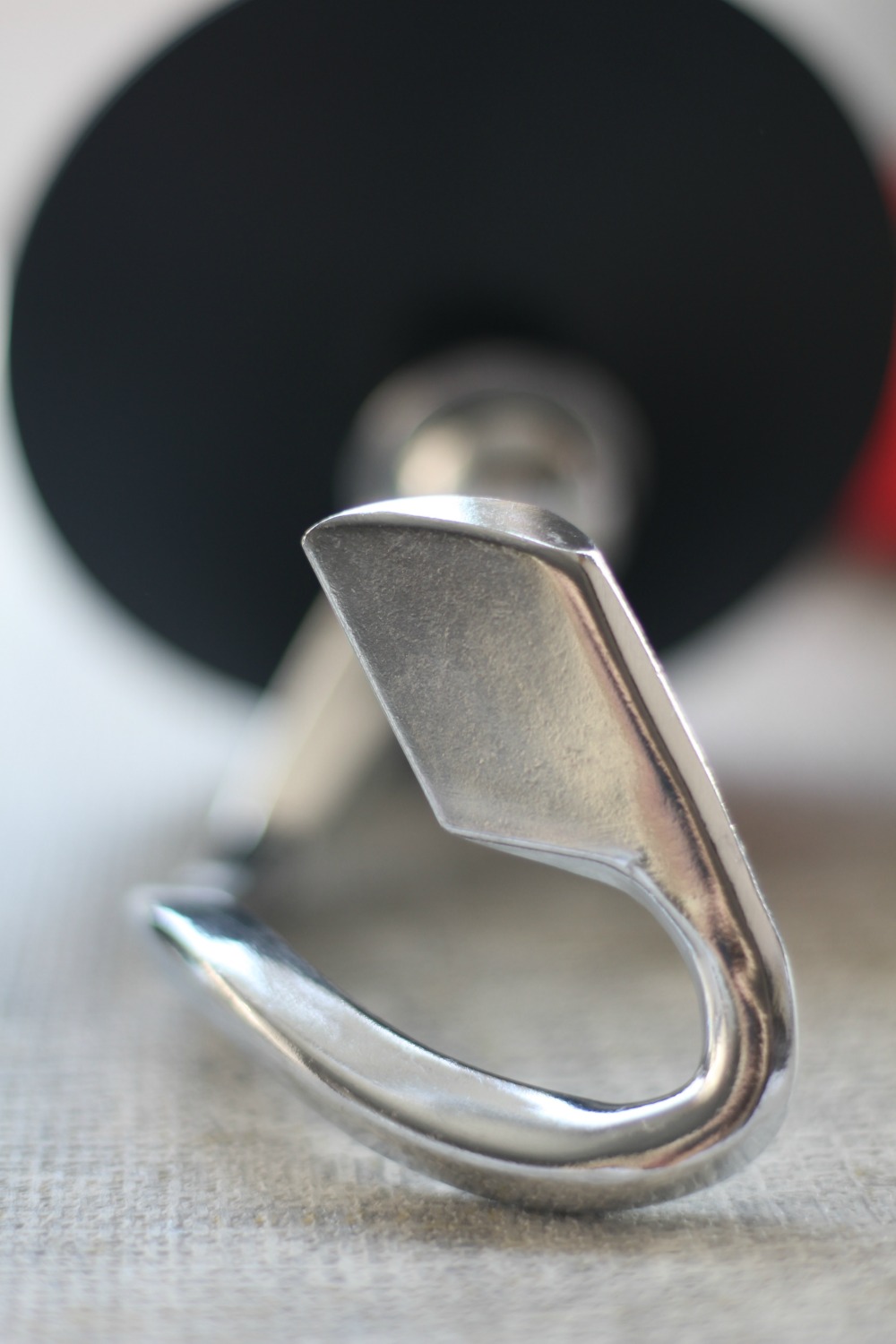 The mixer has 6 different speeds and a pulse option. For the banana bread I only needed speed number 1 and after using that I suspect 4-6 will be incredibly fast, not to mention the pulse option.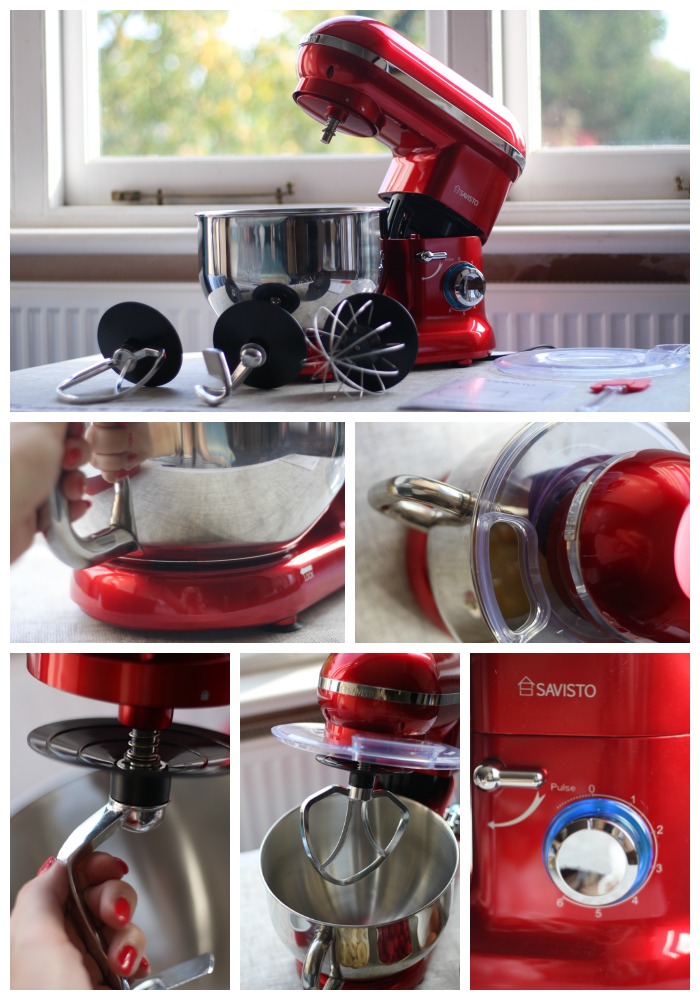 You can add the ingredients through the hole in the see-through splash guard as the mixer spins. The banana bread batter is a thick creamy consistency and light pink colour. It was easy to transfer to the tin from the bowl and the handle along with the silicone spatula are great assets when doing so. While baking a sweet smell of raspberry and vanilla spread throughout the house and made Daddy Long Legs comment on how homely this felt. I'm looking forward to more baking over the coming months. Especially in the lead up to Christmas.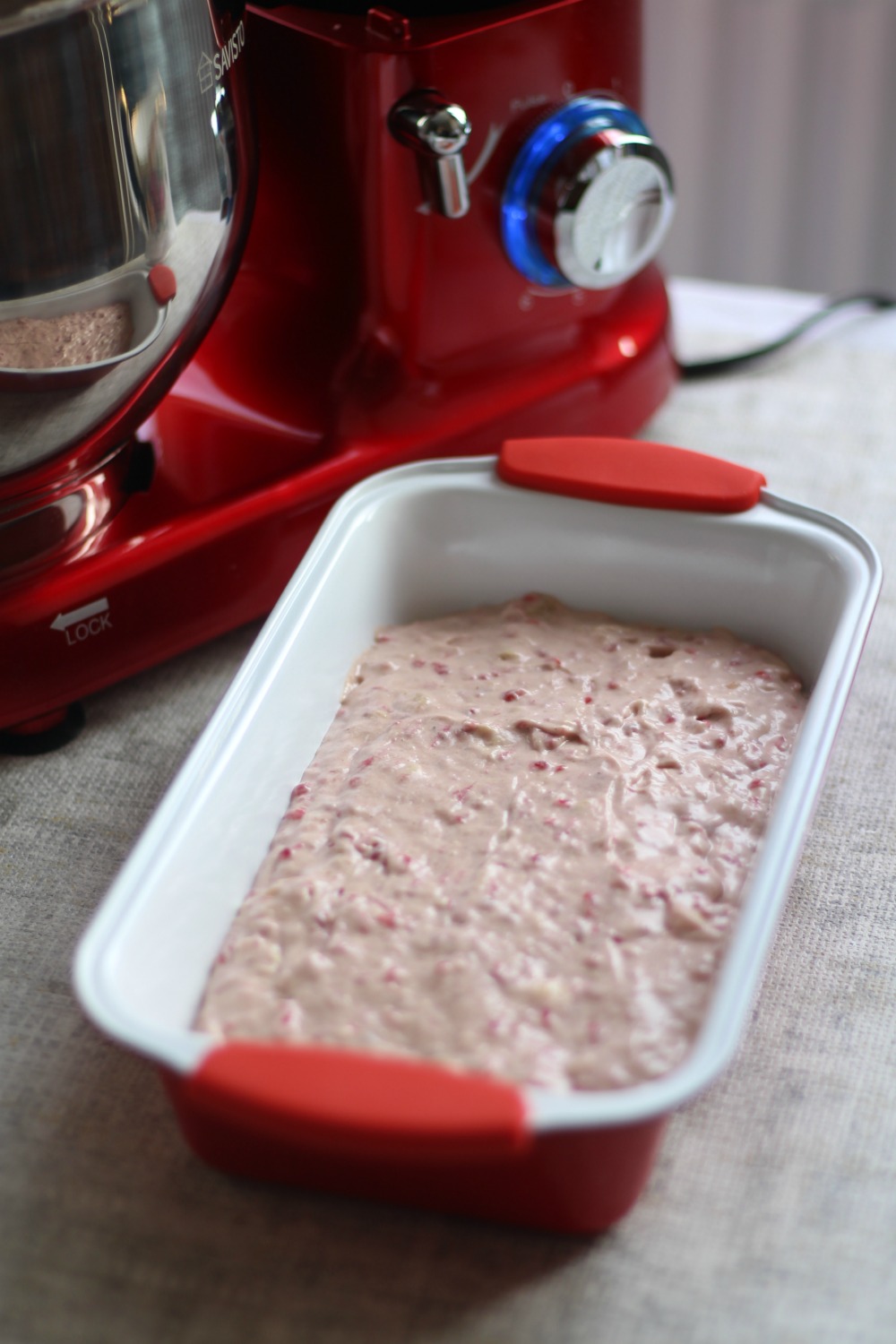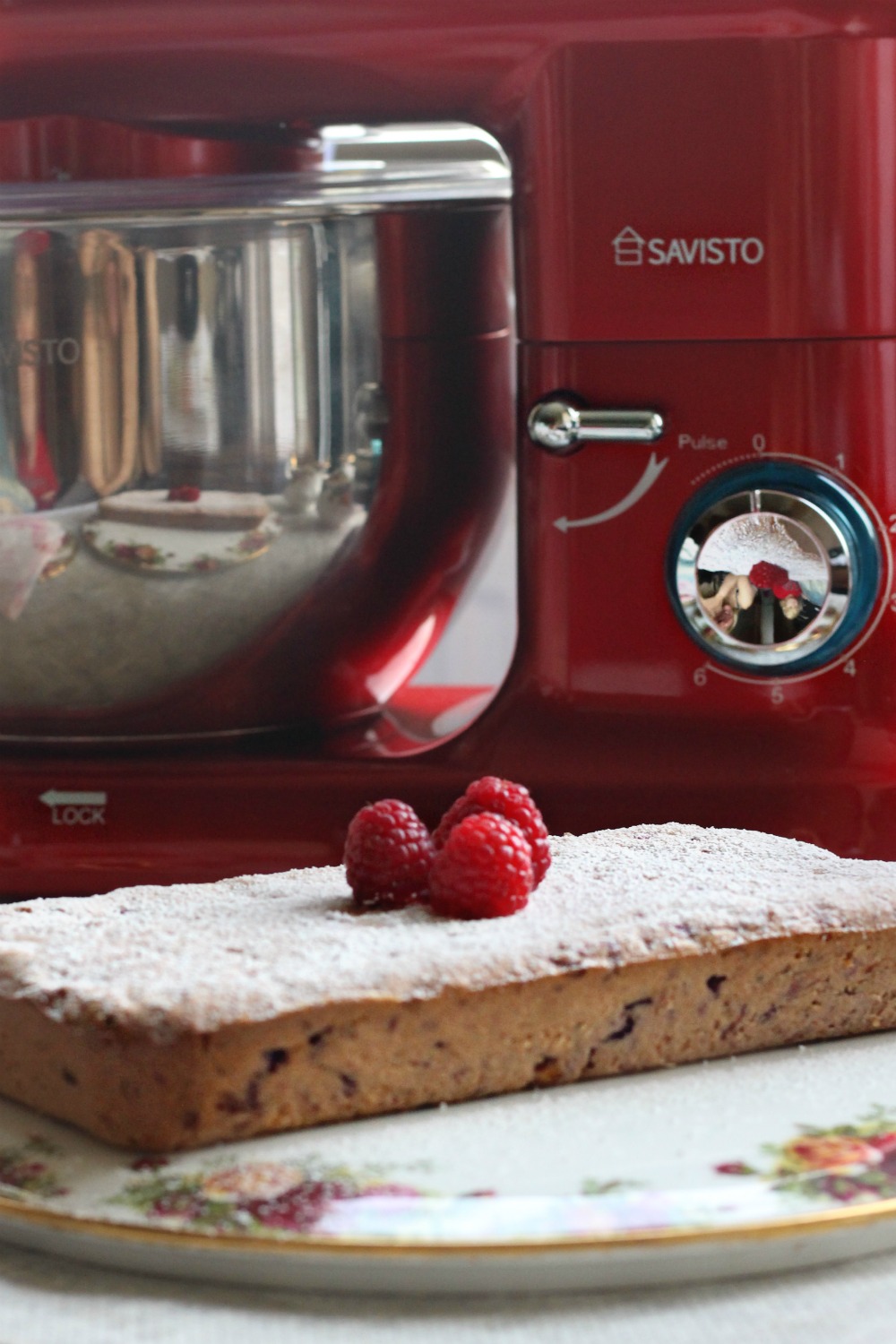 Okay, so I might need a bit more practice before I sign up for The Great British Bake Off, but I can't wait to try out some of the other recipes like pork and apple pie and cinnamon apple danish, watch this space! Caspian definitely seemed to like my slightly flat banana and raspberry bread, so that's a win in my book!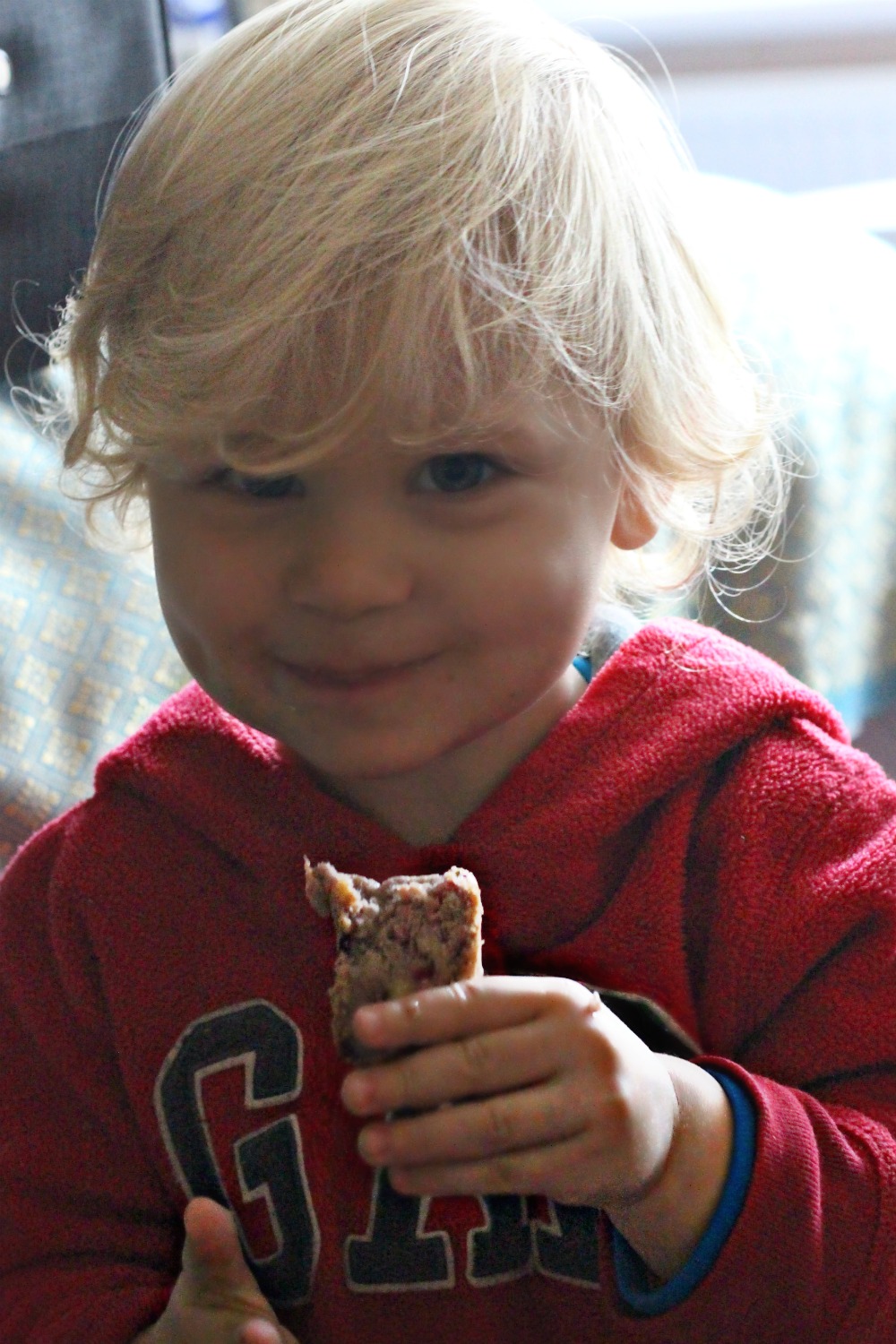 The Savisto 3-in-1 Food Mixer would make an excellent Christmas present for anyone with a love of cooking. It retails at £95.99 and can be ordered directly from Savisto. It comes in black as well as red.
Dimensions (with bowl): 450mm Width – 320mm Height – 233mm Depth. This product comes with a two year manufacturer's guarantee as standard (registration required).
Do you use a mixer? And what's your favourite recipe?
NB! Please note we were sent this mixer to test. All words and opinions are my own.