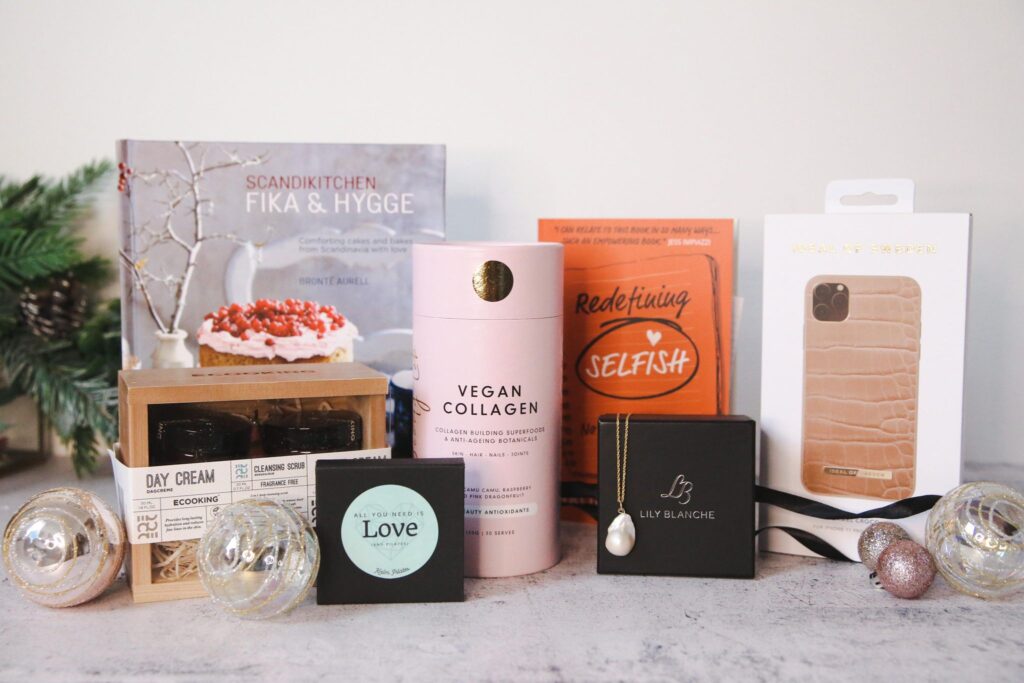 This is one of my favourite guides to put together each year. I love showcasing the best Scandinavian brands and nordic inspired styles. While our home life here in London is an eclectic mix of traditional English and more modern Scandinavian the minimalistic ideas of the latter hold a special place in my heart. With the last two years taking their toll on most of us and with no real end in sight it is important for me that this guide not only included some great gift ideas but also helpful items. From beautiful jewellery to supplements and skincare and books for self-help and baking, you'll find some lovely inspiration below.
PEARL NECKLACE FROM LILY BLANCHE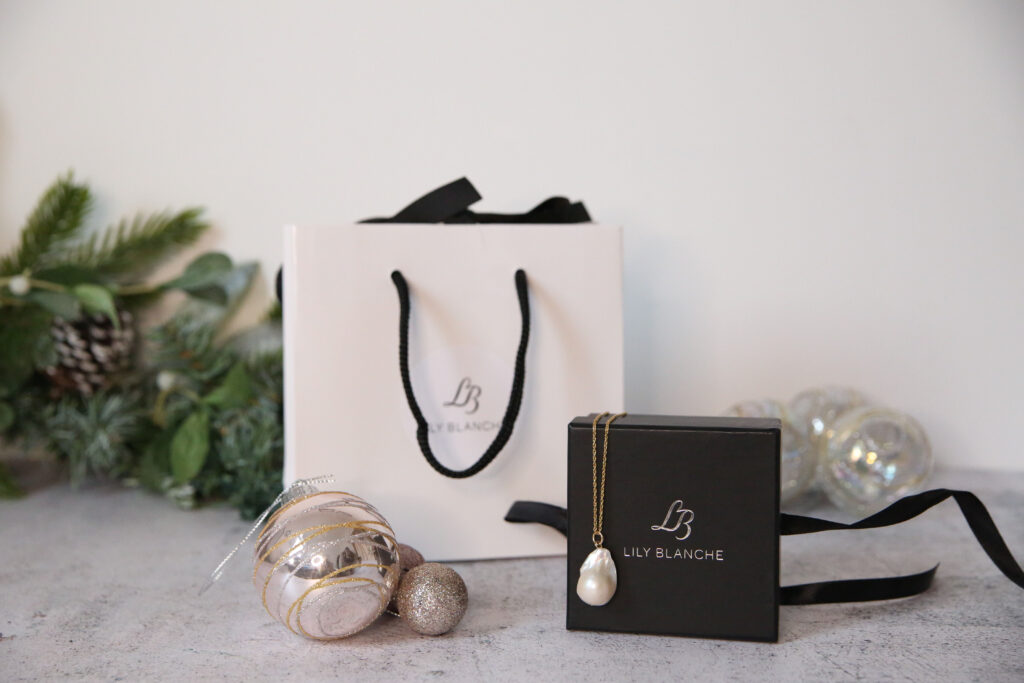 I've been a fan of Lily Blanche for years. Their pieces are gorgeous and versatile. I love their recent addition of pearls to their collection. Especially this Baroque Pearl Necklace featuring a large cultured ivory drop pearl on either a silver, gold or rose gold chain. It's a modern take on a classic pearl necklace and works really well with a crisp white shirt for everyday use or a little black dress for a festive occasion or on New Year's. You can see their full collection of pearl jewellery on their site and read more about this pearl necklace, too. It's quickly become one of my favourite pieces and I wear it most days.
VEGAN COLLAGEN SUPPLEMENT FROM RAW BEAUTY LAB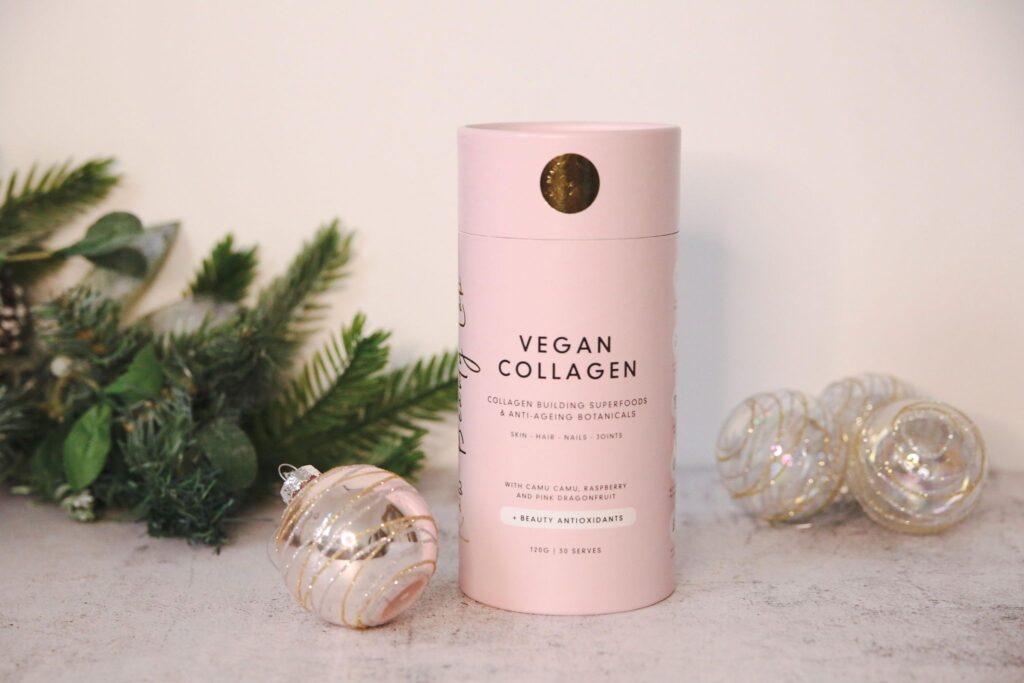 Why not give glowing skin this Christmas. A wholesome collagen builder packed with enhancing vitamins, minerals and phytonutrients to protect elastin and build collagen from Raw Beauty Lab. Just add a scoop of superfood powder to your favourite beverage every day and quickly see your skin transform from drab to fab. In this pack, you'll get a 30 Day Supply of their award-winning Vegan Collagen in a luxury gift container that is 100% plastic-free! Included is also a handcrafted reusable bamboo scoop and a winter recipe e-guide with 19 anti-ageing Christmas recipes. Also, for every 1 order = 1 tree is planted which will absorb over 2 tonnes of CO2 in its lifetime. A gift that is good for your skin and good for the planet.
PILATES CLASSES IN THE COMFORT OF YOUR OWN HOME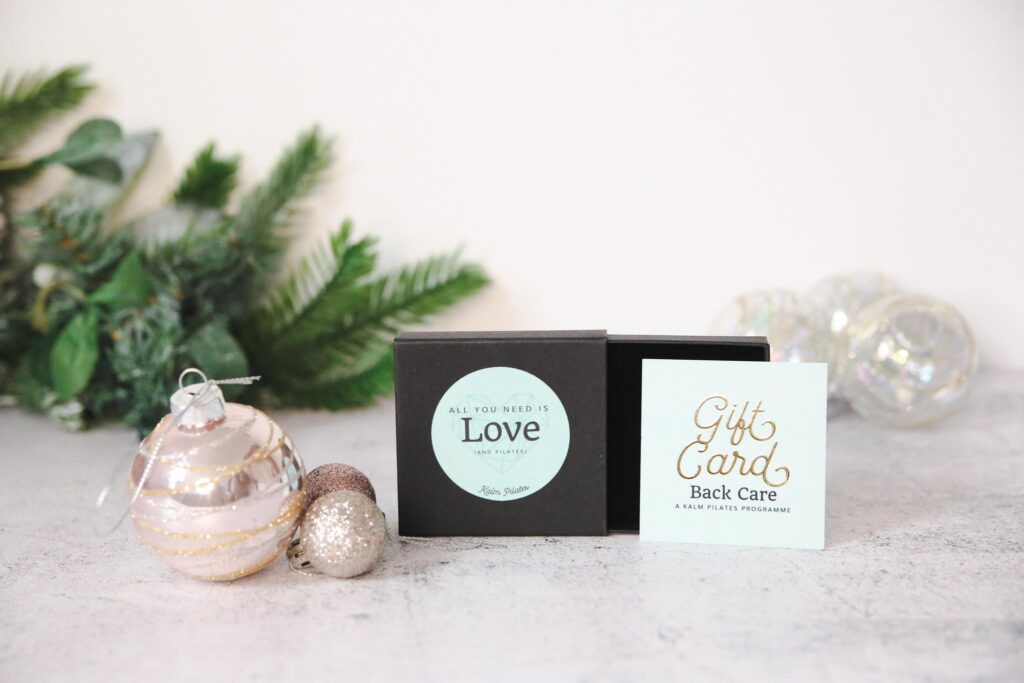 I'm just starting with Kalm Pilates and Sarah is a wonderful teacher. She guides you through the different exercises with ease. This makes an excellent gift. She has two programmes to choose from. Get to the Core and Back Care. Whether you are just starting out with pilates like me or you need more specialised help with your back these can help. If you are sending these to loved ones you can choose from some adorable and stylish gift boxes with uplifting quotes. What better than giving someone a healthier and stronger body in 2022.
GORGEOUS SKINCARE GIFTSET FROM ECOOKING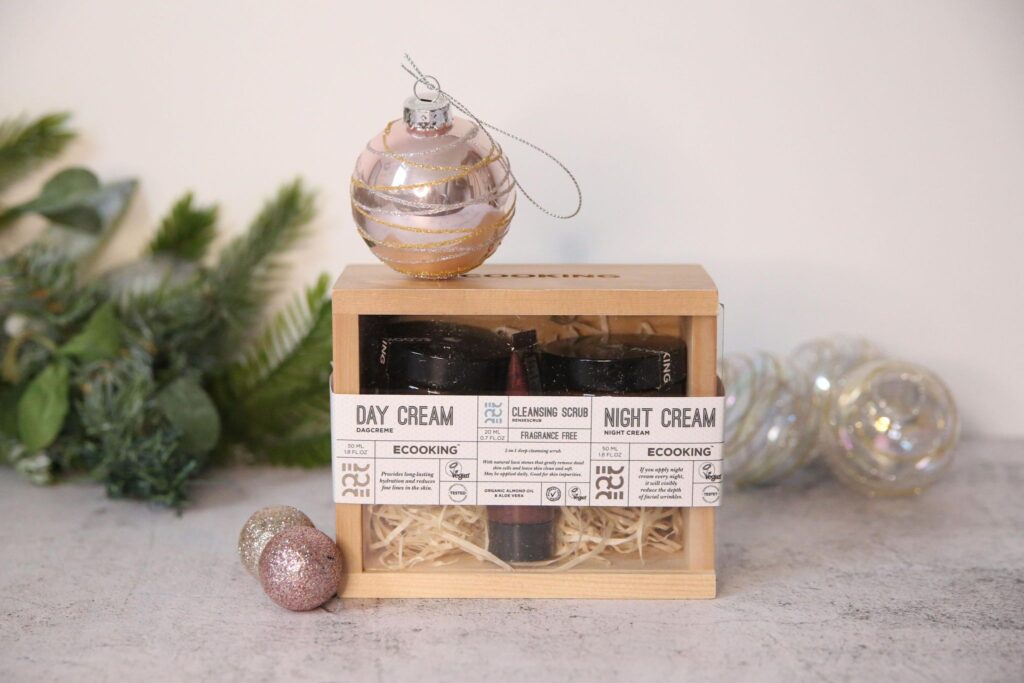 Ecooking is one of my favourite skincare brands. Especially their night cream is phenomenal. They have a full range of products including hair care so a lot to choose from for great gifts. This year they have launched these adorable gift boxes with a combination of some of their most popular products. If you want to treat someone to gorgeous skin in the new year then order one of these set. Above includes their Day Cream, Night Cream and Cleansing Scrub. Give some Danish goodness this Christmas.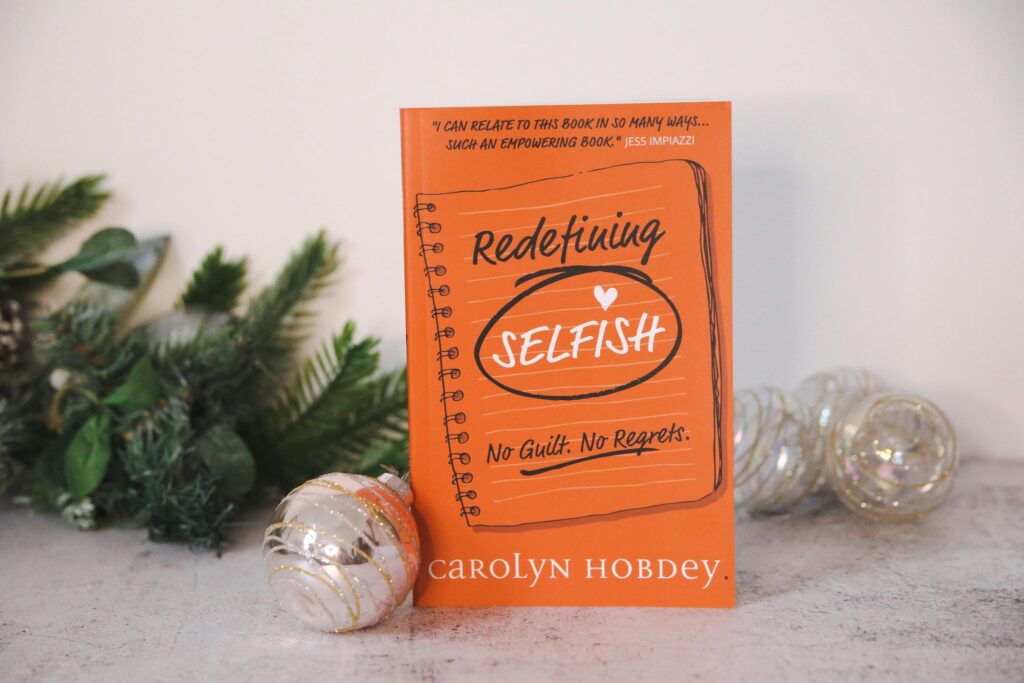 This is the book I would buy all my female friends. I certainly know I need to hear what author Carolyn Hobdey has to say. She has created the S.E.L.F.I.S.H model which guides the reader through giving up feeling guilty about taking some time out. Instead, you are encouraged to place yourself at the top of your 'to do' list and acknowledge the benefits this brings. Not only for yourself but also to those around you by actually making yourself a priority.
Redefining SELFISH comes at an urgent time when women are reporting worsening levels of anxiety and growing mental health concerns, and are increasingly initiating divorce. Calls to domestic violence helplines are on the rise and, of course, the pandemic has had a massive impact. The purpose of this book – and that of the whole Redefining SELFISH concept – is to encourage self-kindness, develop confidence and shift mindsets from harmful to helpful.
PHONE ACCESSORIES FROM IDEAL OF SWEEDEN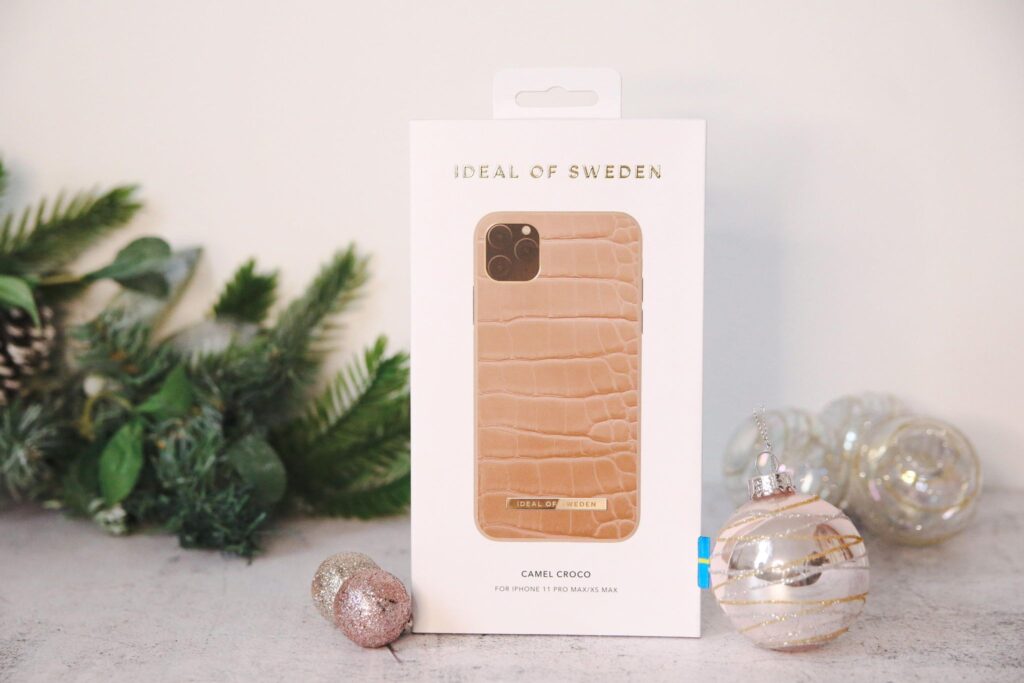 Ideal of Sweeden has protected my phone on many an occasion. I recently upgraded my cover to this gorgeous camel croc and it not only looks beautiful it has already done the job of keeping it safe after I dropped it the other day. They have a full range of phone accessories to choose from. Beautiful, modern, stylish designs to suit most models.
BAKE WITH SCANDIKITCHEN AT HOME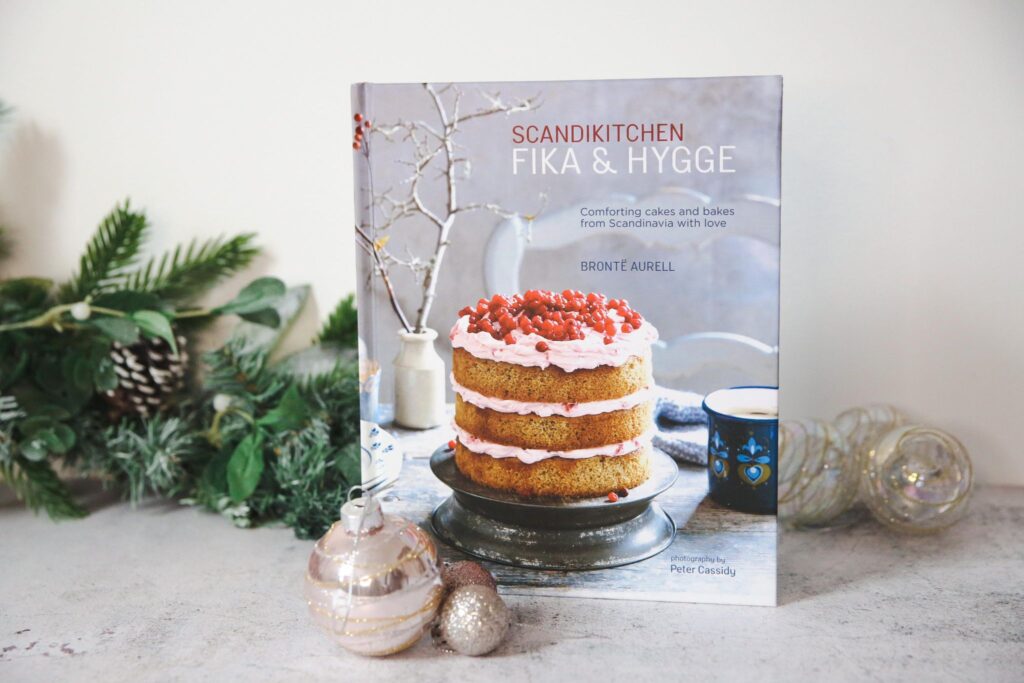 If you are ever in London and want to try nordic food Scandikitchen is the place to be. Situated just off Oxford Circus you can find open sandwiches, meatballs and hot dogs plus delicious cakes. They also sell a world of Scandinavian products to take home. If you already know what you like then simply order online and have it delivered. If you fancy trying your hand at some baking and want to create true hygge at home then the book by Scandikitchen founder, Bronte Aurell, is amazing. In Fika & Hygge, you will find traditional recipes for many of our best cakes and pastries. It's available on Amazon and will make any Scandi lover very happy this Christmas.
Disclaimer: This guide contains pr products. All words, opinions and photographs are my own.