Today saw another bright and sunny day so we decided to take advantage of the beautiful light and headed out in search of conkers. I have read that conkers keep spiders at bay, and with a rather severe fear of these little creepy crawlies this sounded good to me … whether true or not.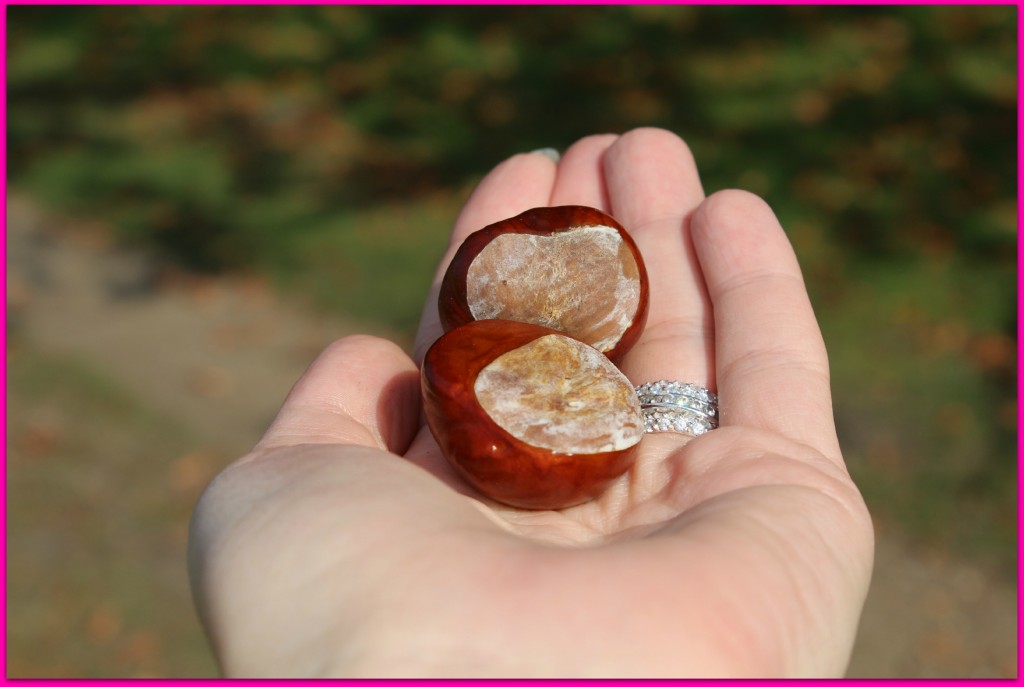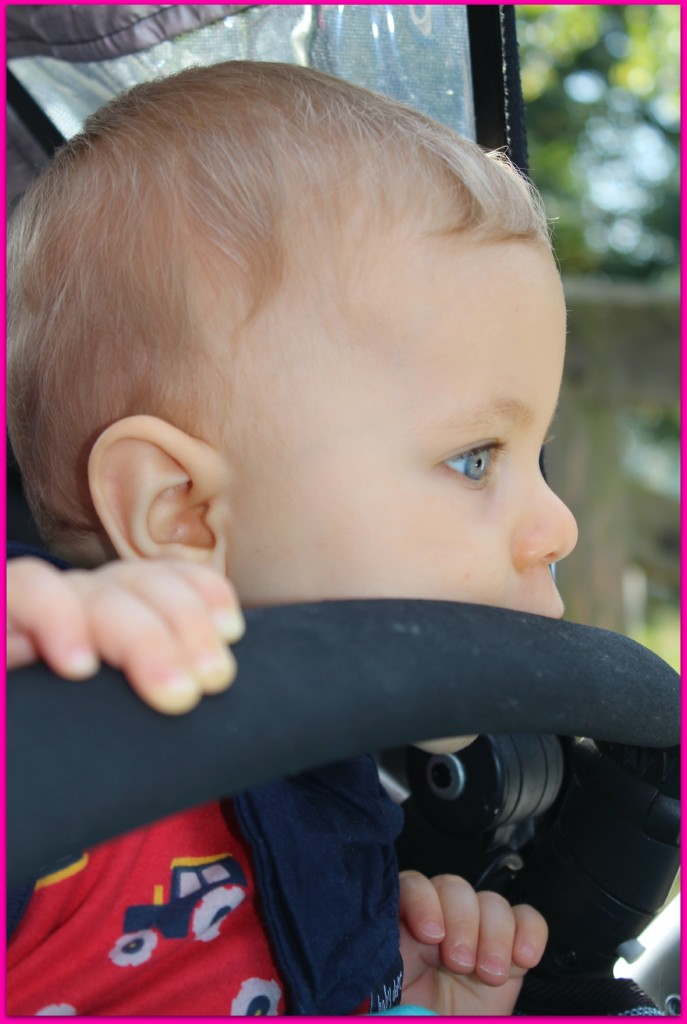 Caspian is getting so interested in everything around him learning to catagorise what he sees, though every animal we come across is still greeted with the same sound of "Eek". It's what he uses when he sees our cat and at the park this was said or rather screamed at the gorgeous pair of swans we came across. We had brought them some stale bread, but unfortunately for the swans not much was left after Caspian got his hands on it.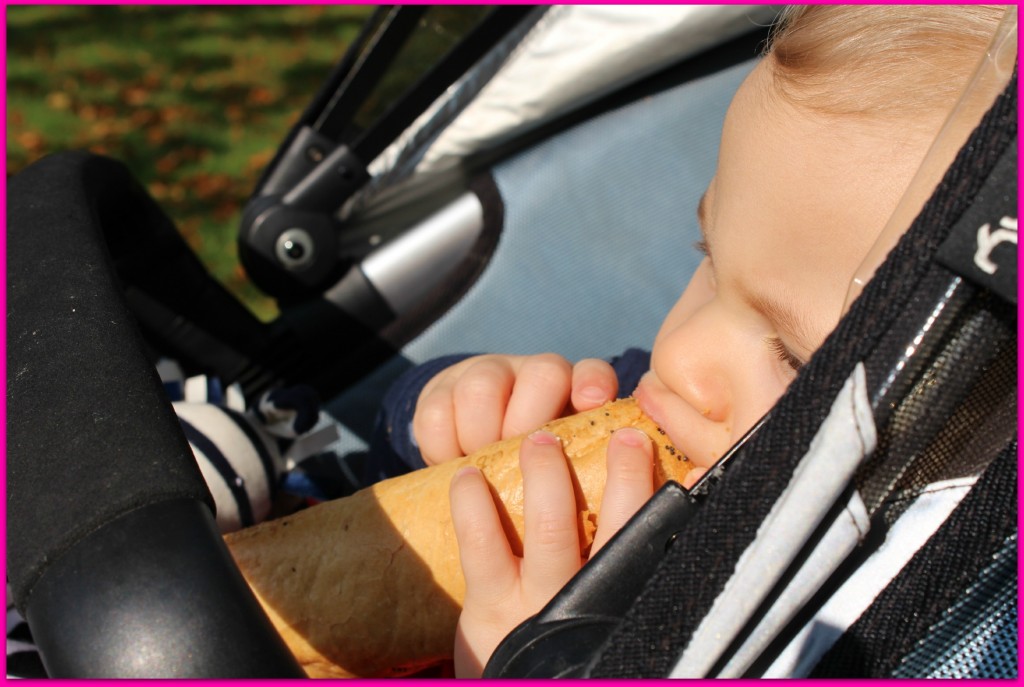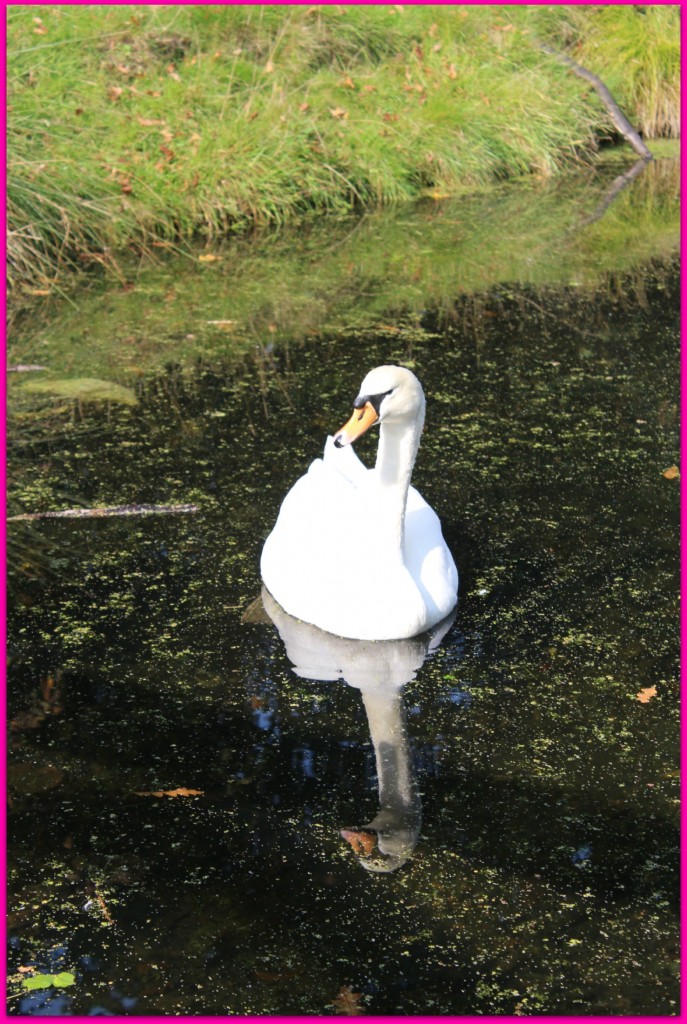 The Eek… I mean swan that had to go hungry!
We found lots of conkers, which will now be distributed in the various rooms of the house. Spiders beware! And we came across some of Bushy Park's many deer. This lot were in the middle of a bath and cooled off in the small stream while the daddy deer was making himself noticed parading about. It's rutting season and his guy was loud! He even chased off a younger male that approached.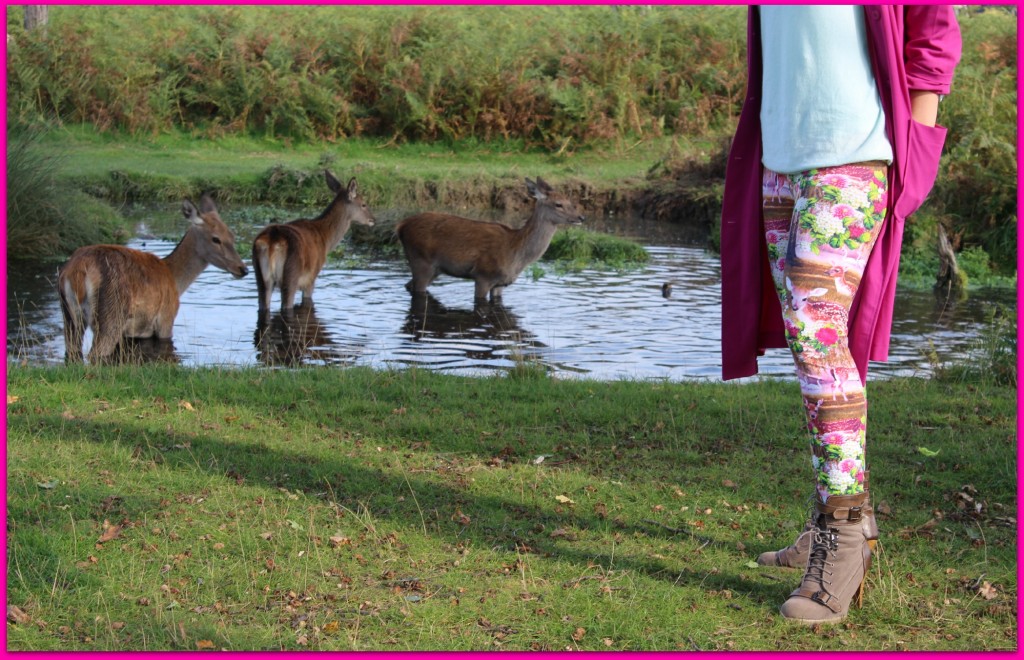 I was dressed to match with my leggings featuring swan and deer print from Danish brand Molo and my favourite fuchsia duster coat from asos.com. And Caspian was wearing some of Britian's best in his new Frugi dungarees and his Edward suede shoes from the blog's advertising partners Growing Needs and Little Lulu's.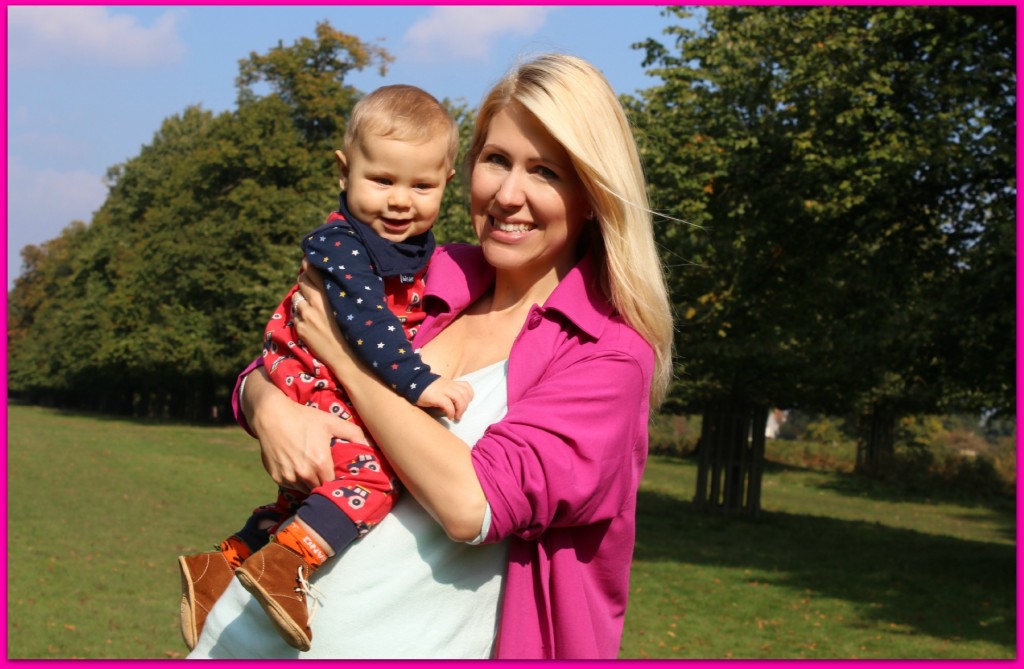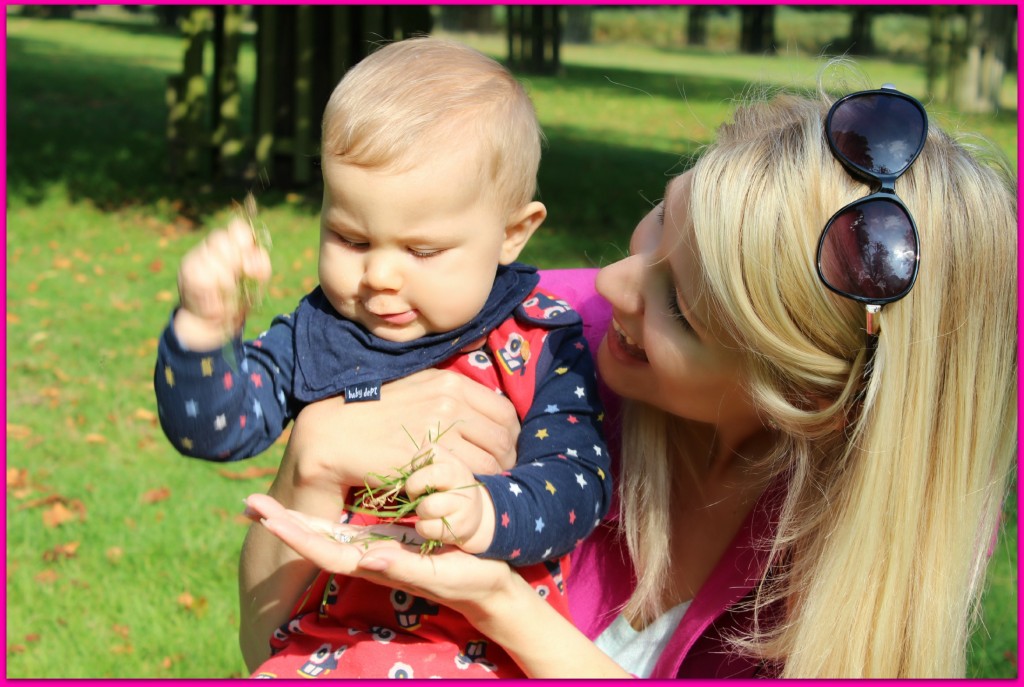 Nothing beats nature when it comes to fun toys
I unfortunately lost one of my boots as I had brought a pair of walking shoes and changed half way. It must have slipped off the buggy's basket and we didn't notice. We did try and go back to find it but it was too well camouflaged as it was nowhere to be found…maybe one of the Cin-deer-ellas got hold of it? Oh well, luckily they were not expensive and I guess this means I just have to look around for a new pair of autumn boots.
What did you get up to this warm October Sunday?