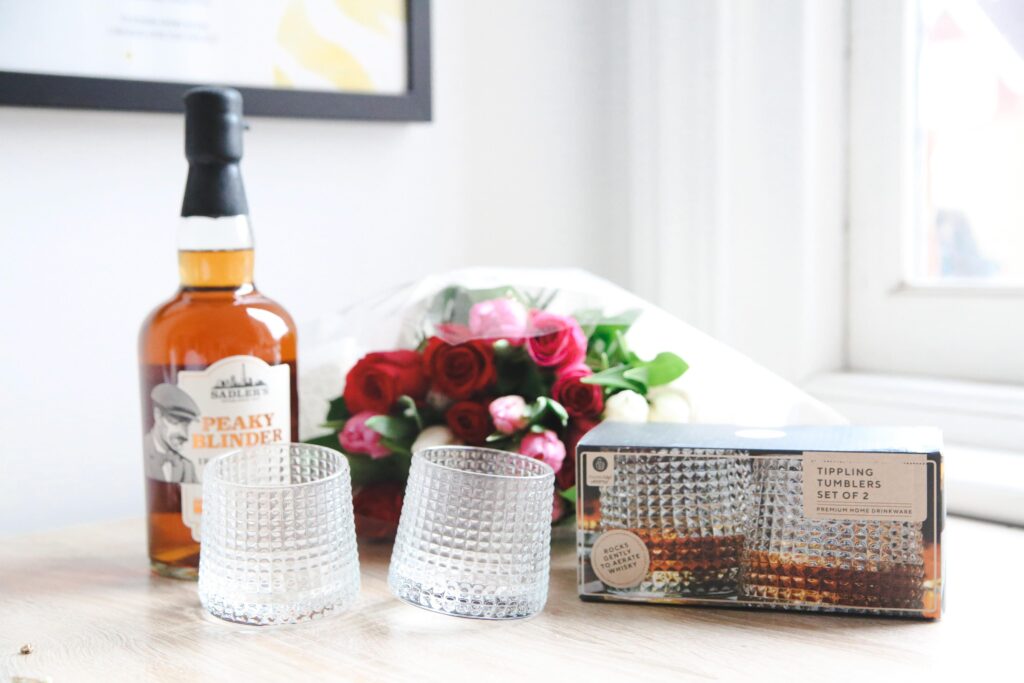 When you have children they naturally become the priority. While we shouldn't need a 'special day' to (re)kindle what might get lost in the everyday the month of love can certainly remind us to prioritise our partner. Kids or no kids. So this Valentine's Day gift guide focuses on presents and experiences that can be enjoyed together. The best Valentine's Day gifts for parents. Whether you need to carve out an evening at home or manage to escape to a spa for the day this guide is full of ideas. We don't have family nearby so our couple time is precious (read: sometimes non-existent). What I look for when picking a gift for Daddy Long Legs is often something we can both enjoy. Something that will encourage us to focus on each other. For more gift ideas also see my guide on what to buy your best friend.
AD/gift
ENJOY A SPA DAY WITH LUNCH OR AFTERNOON TEA WITH BUYAGIFT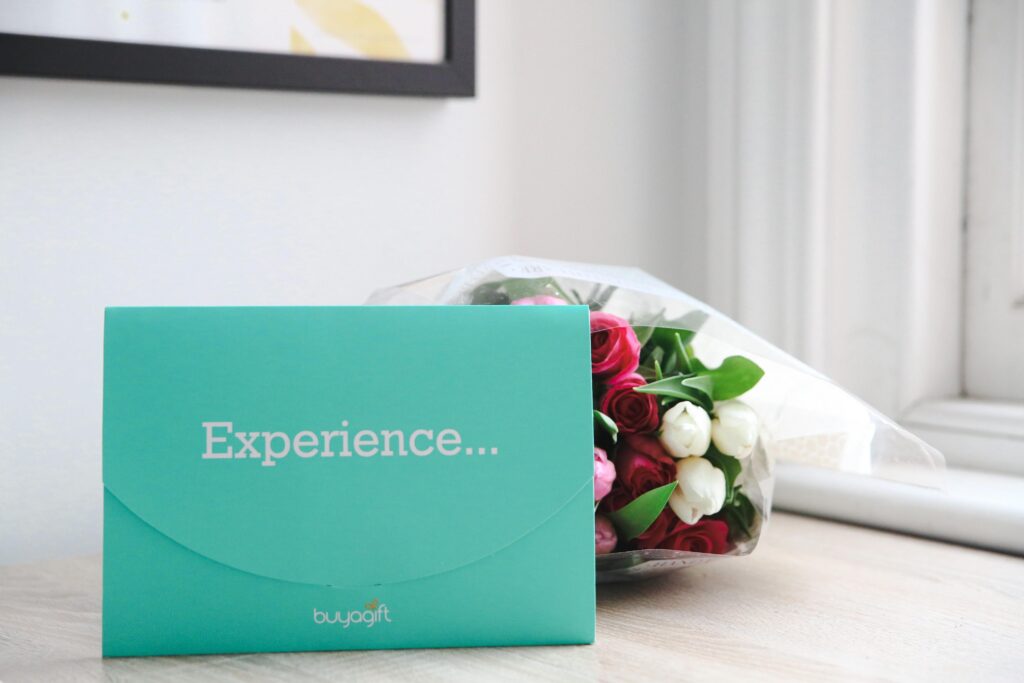 There is no better way to relax than to escape home – even if it's just for a day. Going to a gorgeous spa where you can just focus on each other is ideal. Enjoy a massage or facial each and feel at ease. Forget about all the chores that life with children bring and give your relationship a new lease of life. Buyagift has a world of different experiences to choose from. This one includes spas at many different locations. You then get to choose a treatment and finish the day with either lunch or Afternoon Tea. Giving spa experiences is one of my favourite gifts. If it's for two and I can come along even better.
MINI MASSAGE GUN FROM WAHL IS ONE OF THE BEST VALENTINE'S DAY GIFTS FOR PARENTS
If you are not in a position to leave your children for the day. Or your work schedule is getting in the way but you still love a pamper. The Mini Massage Gun from Wahl is a gift that keeps giving. Easy to use it comes with many different accessories to target different areas of your body. Six settings for intensity from lightweight to powerful. Easy to charge and will last you 200 minutes with cordless operation. I'm sure your tired shoulders could do with some TLC. I know mine could and this saves your partner's hands.
CELEBRATE WITH POPPIES THIS VALENTINE'S DAY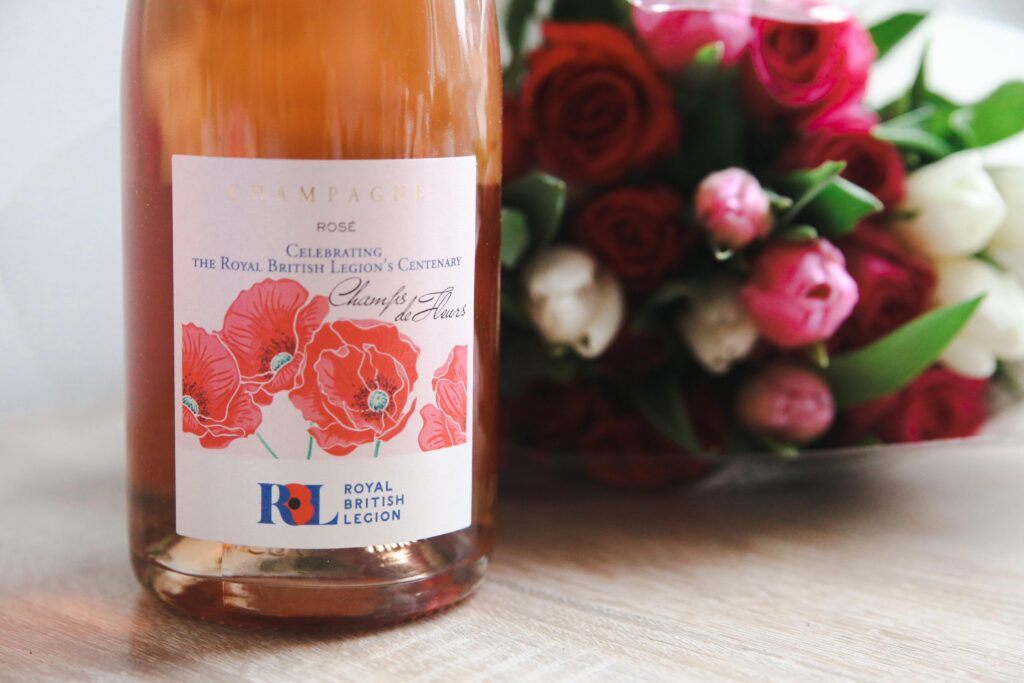 If you enjoy a glass of champagne then why not pop open this beautiful pink edition supporting The Royal British Legion. The front is adorned with pretty poppies. Champagne Jacober Brut premier cru. The Royal British Legion was founded in May 1921 as a campaigning organisation, fighting for fair treatment of those who had given so much for their country in The First World War, and provided much-needed welfare and comradeship to millions. Over 100 years on, the RBL continues to respond to the changing needs of the Armed Forces community, providing small interventions to life-changing and sometimes lifesaving support. A percentage of the sale of this beautiful Champagne goes to The Royal British Legion.
WHISKEY GLASSES FOR THOSE LATE-NIGHT CAPS AND CATCH-UPS
If your children are anything like mine they'll try and stay up as late as possible. This often means your evenings don't start until you are almost too tired to keep your eyes open. Maybe one or both of you work long hours, too, leaving little room for romance. Enjoying a drink and a catch-up can be a great way to reconnect after a busy day. These whiskey tumbles are a super gift for those who enjoy a nightcap. Beautifully designed they have a sphere at the bottom so they rotate. Tippling tumblers for Rum, Bourbon or Scotch.
TREATS FOR FOODIES – CHILLI JAM AND CHEESE KNIVES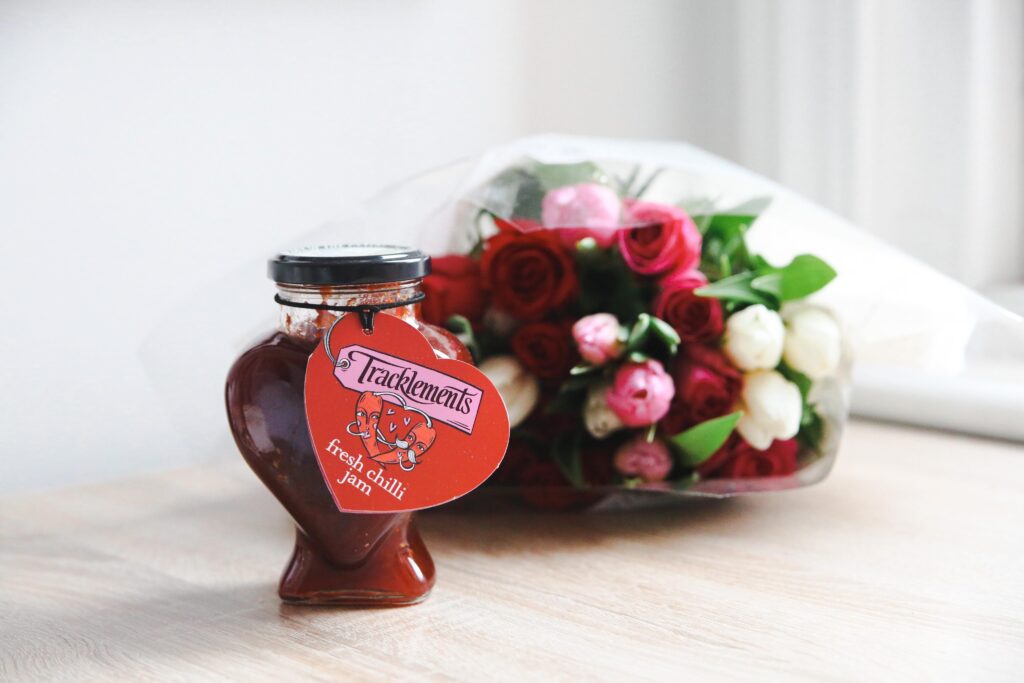 If you and your partner love food then you have to try Fresh Chilli Jam from Tracklements. Award-winning, this original sweet and sticky jam tickles your tastebuds. It pairs well with all sorts of dishes. From meat to fish and especially with soft cheese. Speaking of cheese then these Happy Together Cheese Knives are not only adorable but very practical if you enjoy a good cheese board. Available from Kikkerland they are cleverly designed to snap together for easy storage. One for hard cheese and one for soft.
CUDDLE UP WITH DOUGHNUT BITES FROM CROSSTOWN ON VALENTINE'S DAY
If you are looking for a delicious treat delivered straight to your door then Crosstown is where you need to head. Handmade in London and sent out nationwide. These doughnuts and dough bites are irresistible. Surprise loved ones with boxes of freshly made treats this Valentine's Day. Something the whole family can enjoy together. You can pre-order now and have them delivered in the lead-up or on Valentine's Day. They also do amazing gift boxes perfect for birthdays or other celebrations.
CHOCOLATE BOMBS AND HEARTS TO WARM UP THIS VALENTINE'S DAY
Nothing beats a delicious hot chocolate on a cold February Tuesday (which is when Valentine's Day falls this year). So why not treat your partner to some fun chocolate bombs? Bursting with flavour and filled with marshmallows. Cocoba Chocolate has a stunning range of chocolate-themed gifts perfect for the season of love. From sharing hearts to chocolate lollipops this is chocolate heaven.
SWEETS FOR MY SWEET WITH A SWEET BOX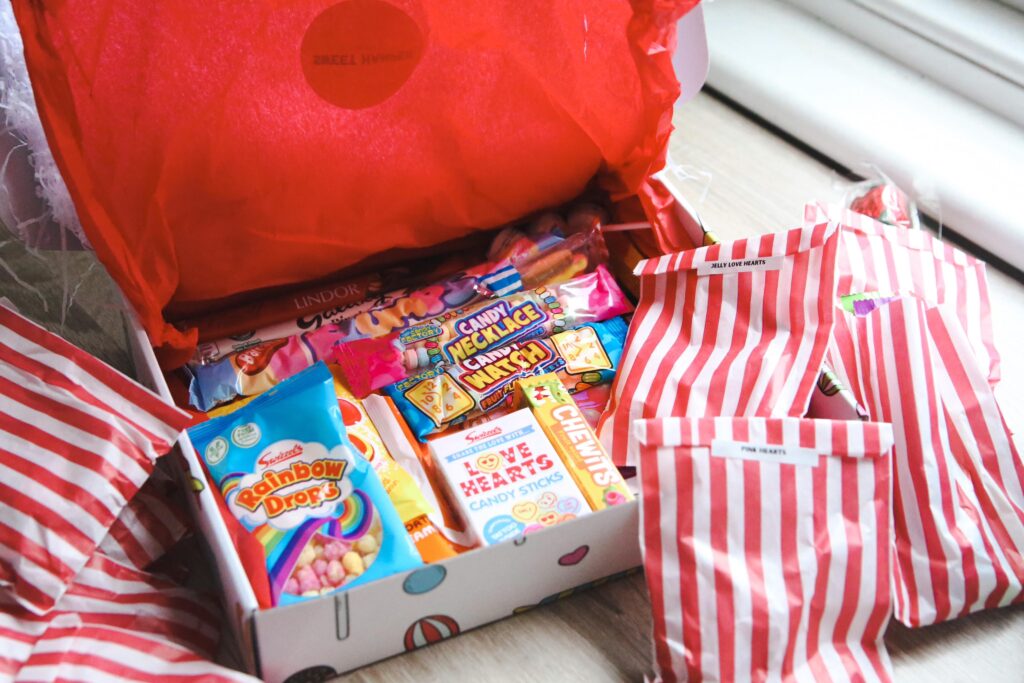 If you both have a bit of a sweet tooth but don't always indulge as the kids would dive into your treats then a sweets hamper might be the gift for your partner. You can stash it away from greedy little hands and bring it out once your children are asleep. This one holds all your favourites plus an amazing selection of Valentine-themed goodies. Milk chocolate hearts, juicy lips, a chocolate rose and more. Put on your favourite film and enjoy a few hours of sweet bliss. Sweet Hamper Company has a huge range of Valentine's Day-themed sweets boxes. They come packaged well and can be used to store all the treats in, too.
What do you buy your partner? What do you consider the best Valentine's Day gift for parents?
Disclaimer: This post contains PR samples/gifts. All words, opinions and photos are my own.