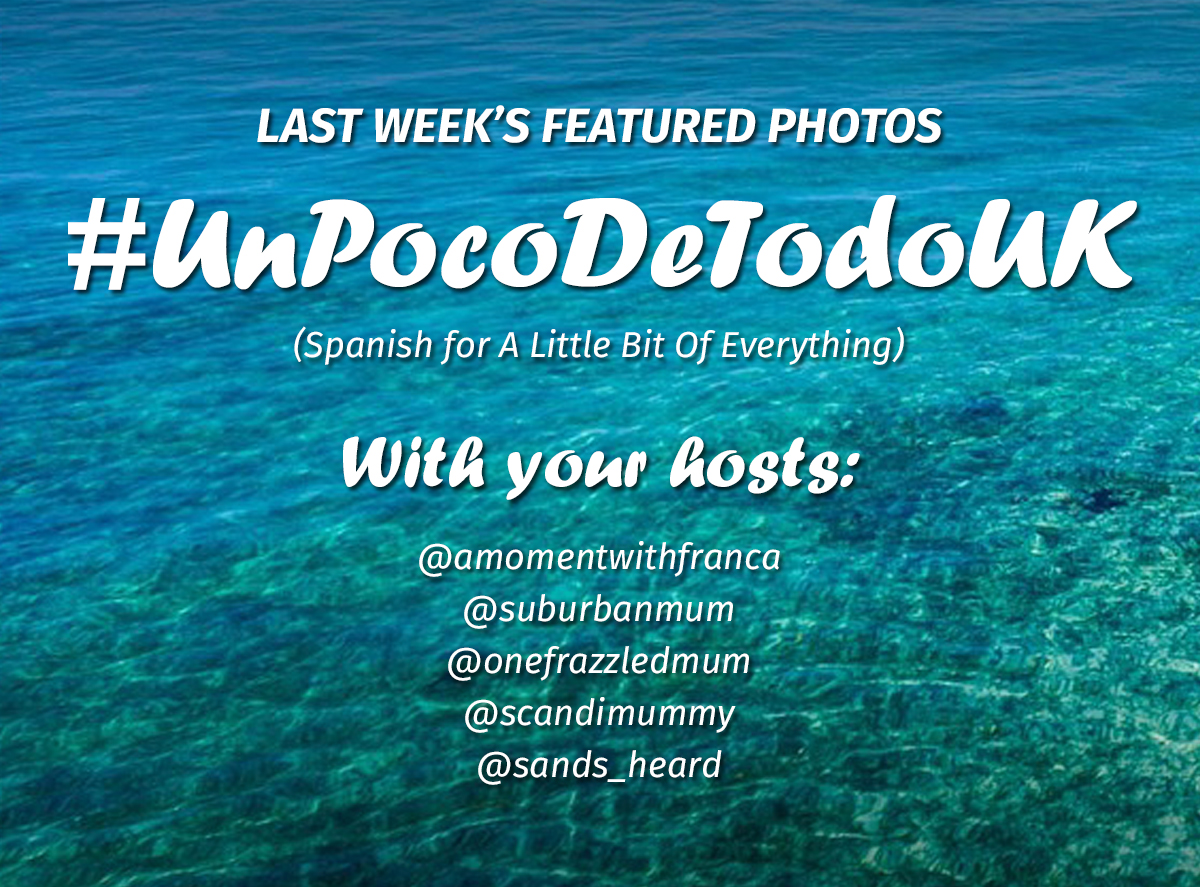 We are so pleased that our new Instagram Community #UnPocoDeTodoUK (Spanish for "A little bit of everything") has taken off the way it has. It's hosted by Franca, Tracey, Maria, Sandy and me. We are thrilled to have had such good first weeks seeing a total of 43 link ups in this past one with the theme of nature/outdoor.  We are very grateful to all of you who have supported us in building this.
Thank you to those who took part this past week and if you want to join in keep reading! The linky is open between Monday 9 pm and midnight on Friday and do remember it's best to use a recently added photo on Instagram rather than an old one.
This week it's my turn to host and you can find the linky at the bottom of this post. But first check out our features photos from the week just gone.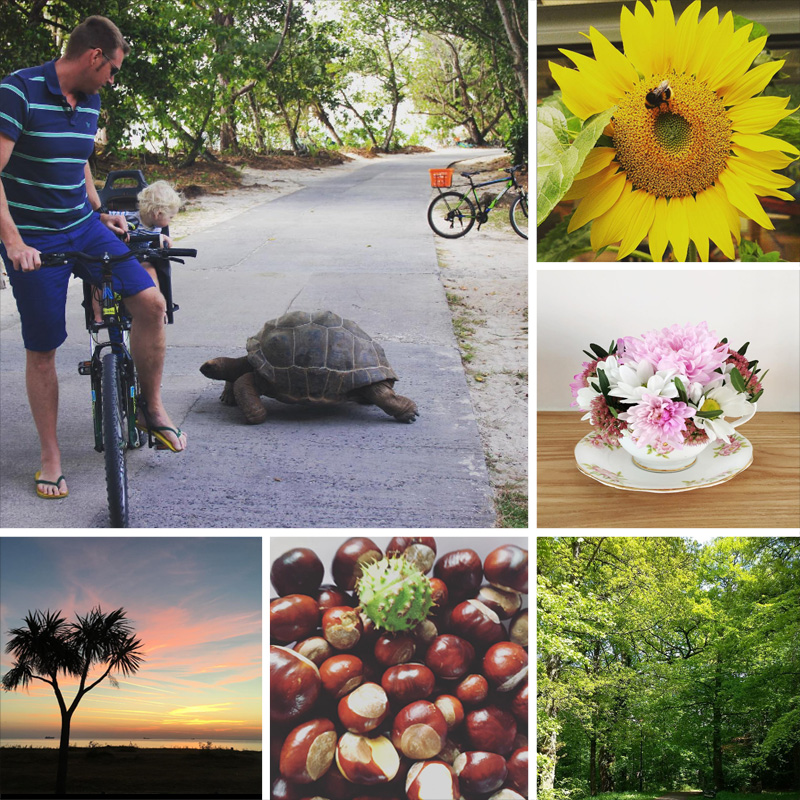 Our featured photos from last week are as follows:
We had two people who commented on every photo this week which is fantastic!
Both Claire from Soppy Mum and Mo from A Novice Mum commented 41 times. A Novice Mum is also featured in one of our favourite photos of the week too – see below.
Our favourites for the week are as follows:
Mo from A Novice Mum
Fran from Whinge, Whinge, Wine
Becky from Pinks Charming
Ky from Clementine Rocks
Claire from A Life in Practice
If you'd like to check out the photos that were linked up to us last week you can check them out here.
What is #UnPodoDeToDoUK?
If you've not linked up before #UnPocoDeTodoUK is Spanish for "A little bit of everything" and we are aiming to create a lovely community to share a different theme of Instagram photos every week. There are a few communities who concentrate children, or the great outdoors, but we want#UnPocoDeTodoUK to have a real mix of everything. The themes will rotate around every month and will consist of the following:
Parents in the Picture – photos of you and your children
Kids – photos of your child/children
Outdoor/Nature/Objects – beautiful places, views, flowers or interesting items
Food – photos of mouth-watering food/dishes
Things we love – this can be literally anything you love
Each of us will host a different week but the themes will rotate, the order of hosts will always remain the same.
For our launch the order will be:
Week 1, 5th September: Parents in the picture – Franca
Week 2, 12th September: Kids  – Maria
Week 3, 19 September: Outdoors/Nature/Objects – Tracey
Week 4, 26 September: Food – Nadia
Week 5, 3 October: Things we love – Sandy
The theme this week is Food
To join in, simply link up the link of any Instagram photos (a max of two) of food in any shape or form you see fit to the linky below. Please do read the rules before you join to make sure we all benefit.
New Pinterest Board
We have created a new Pinterest Board for #UnPocoDeTodoUk. Please go and have a look at all the lovely photos that we have had so far. It looks like a great collage of memories. And of course it would be great if you can follow the board too.
What You Gain
When linking up to #UnPocoDeTodoUK you can expect to get at least 6 comments on your photo. If your photo is chosen as one of our favourites that week you'll get not one but FIVE individual back links to your blog which helps boost your DA score as all five hosts will feature your photo, your Instagram account AND your blog!
 The Rules
We would LOVE it if you could add the #UnPocoDeTodoUK badge on your sidebar to increase awareness of this new community. The code can be found on the widget on my sidebar or below.
Link up a maximum of two Instagram photos per week.
Follow the themes of each week.
Follow the Instagram account of the hosts (see the links below) and also the Instagram account of the person that has linked up in the linky post immediately before yours. This is a minimum requirement so if you wanted to spread more love do feel free to!
Comment on the hosts photos on Instagram, then comment on the photo of the person that has linked up immediately before yours and then any other photo you fancy commenting on.
If you link up 2 photos and they are next to each other, you will need to follow, like and comment the 2 previous photos that have linked up immediately before your photos. PLEASE always remember to start with the comment of the photo linked up before yours first and then go around as much as you would like. Also use the hashtag #UnPocoDeTodoUK when commenting (this is indeed very important so I can then see how many comments you are doing) as one of the photos that we will be featuring will be from the person that have been the most generous.
The linky will be open every Monday from 9 pm and will remain open for one week until Friday 11.59pm
If you would like us to tweet your photo just tweet me @suburb4nmum, Franca @WithFranca, Tracey @frazzledmumblog, Nadia @scandimummy and/or Sandy @Sandy_Heard with your link and we will retweet it. Please remember to use the hashtag #UnPocoDeTodoUK.
Finally, if you could please follow:
We are looking forward to seeing all your photos!
By adding the link to your Instagram photo(s) to the link up you are agreeing to be notified of subsequent linkups. To link up simply add the link to your Instagram photo. You can also add the badge to your sidebar if you would like to support us.
Loading InLinkz ...
Please follow and like me: