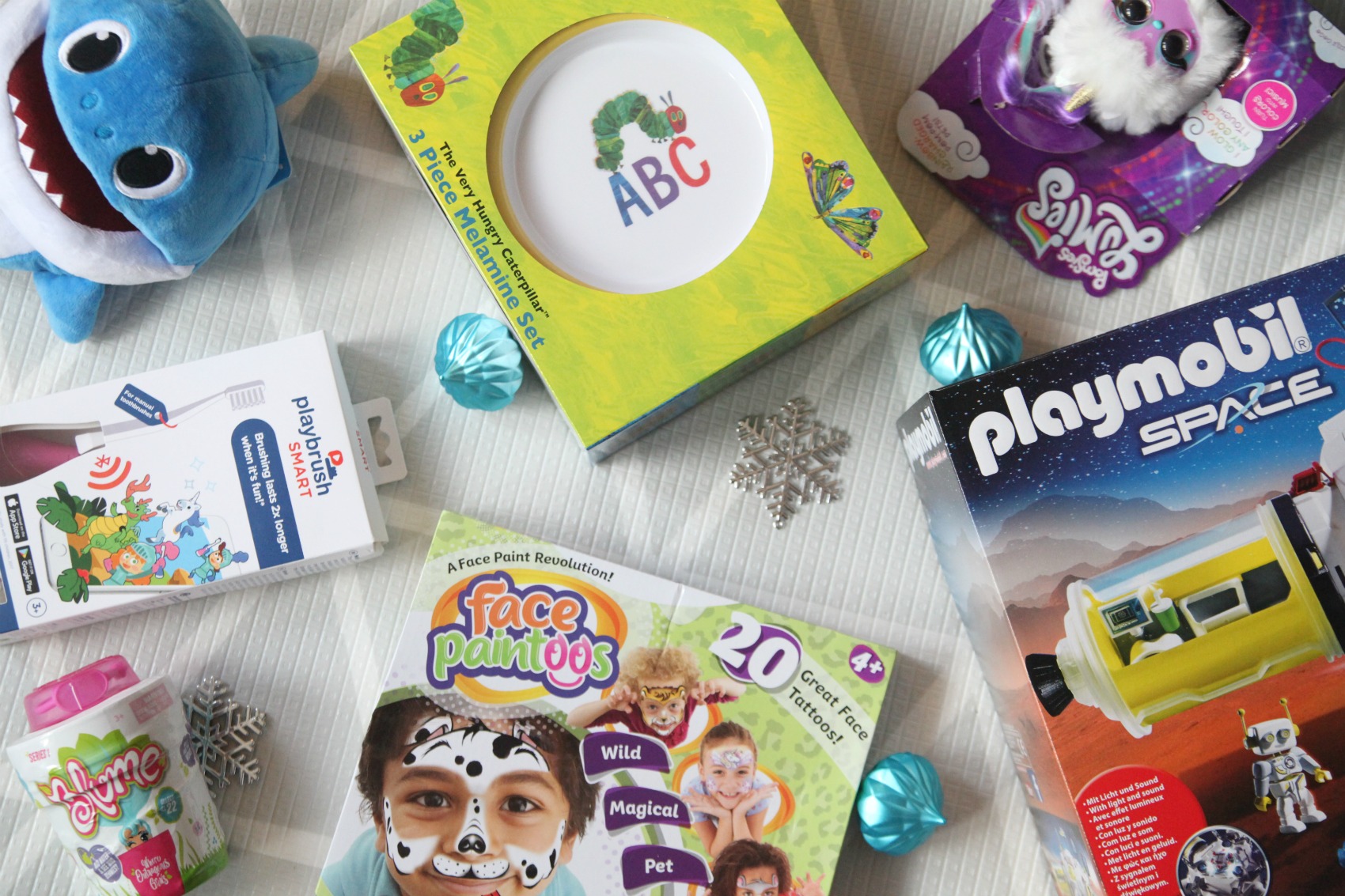 Caspian has been talking about Christmas for a long time. Last year was the first time he fully understood what it was all about. I'm trying to teach him that it's not all about the gifts but just as much about spending time with family, being kind and helping others. Giving is so much more important (and often feels better than receiving). Having said that there is nothing like seeing their little faces light up when they unwrap something magical. Here are 10 fun and entertaining gifts that will result in just that.
A CUDDLY HOT WATER BOTTLE FOR CHILLY WINTER NIGHTS FROM POTWELLS
Caspian often wakes in the night and comes into our bed. He says it's because he's cold so I can see this stripy friend being a great solution. It's not only a cuddly zebra but also a super long hot water bottle. Filling it with warm water gives him a warm soft toy to cuddle and hopefully, this will help him settle back to sleep. It's also the perfect companion for camping trips and days out during the colder months.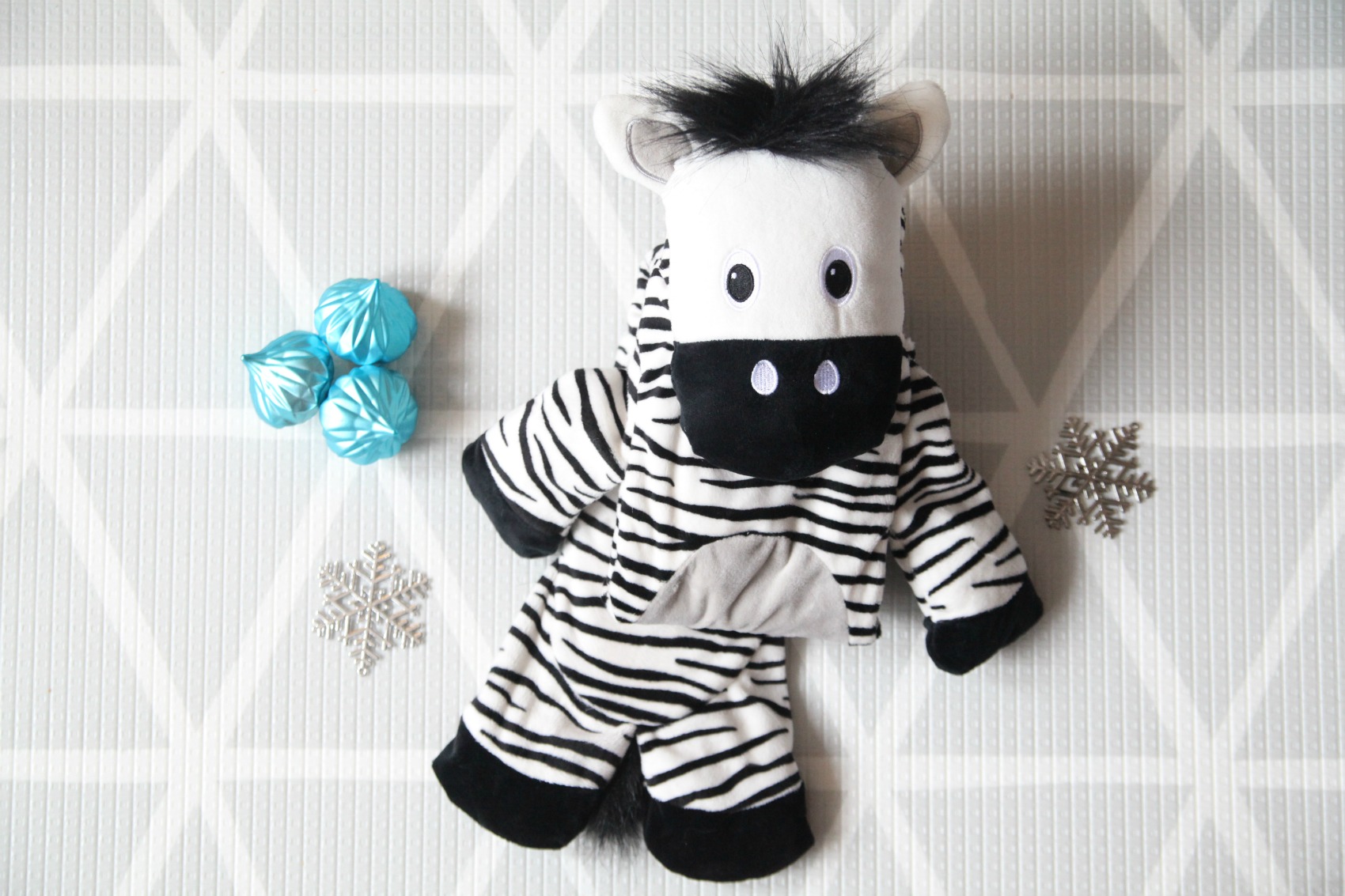 THE VERY HUNGRY CATERPILLER DINNER SET FROM PORTMEIRION
Caspian is a big fan of Eric Carle's The Very Hungry Caterpiller and this cute dinner set from Portmeirion will make eating even more fun. It's dishwasher safe and easy for little hands to handle themselves. Comes with matching cutlery, too.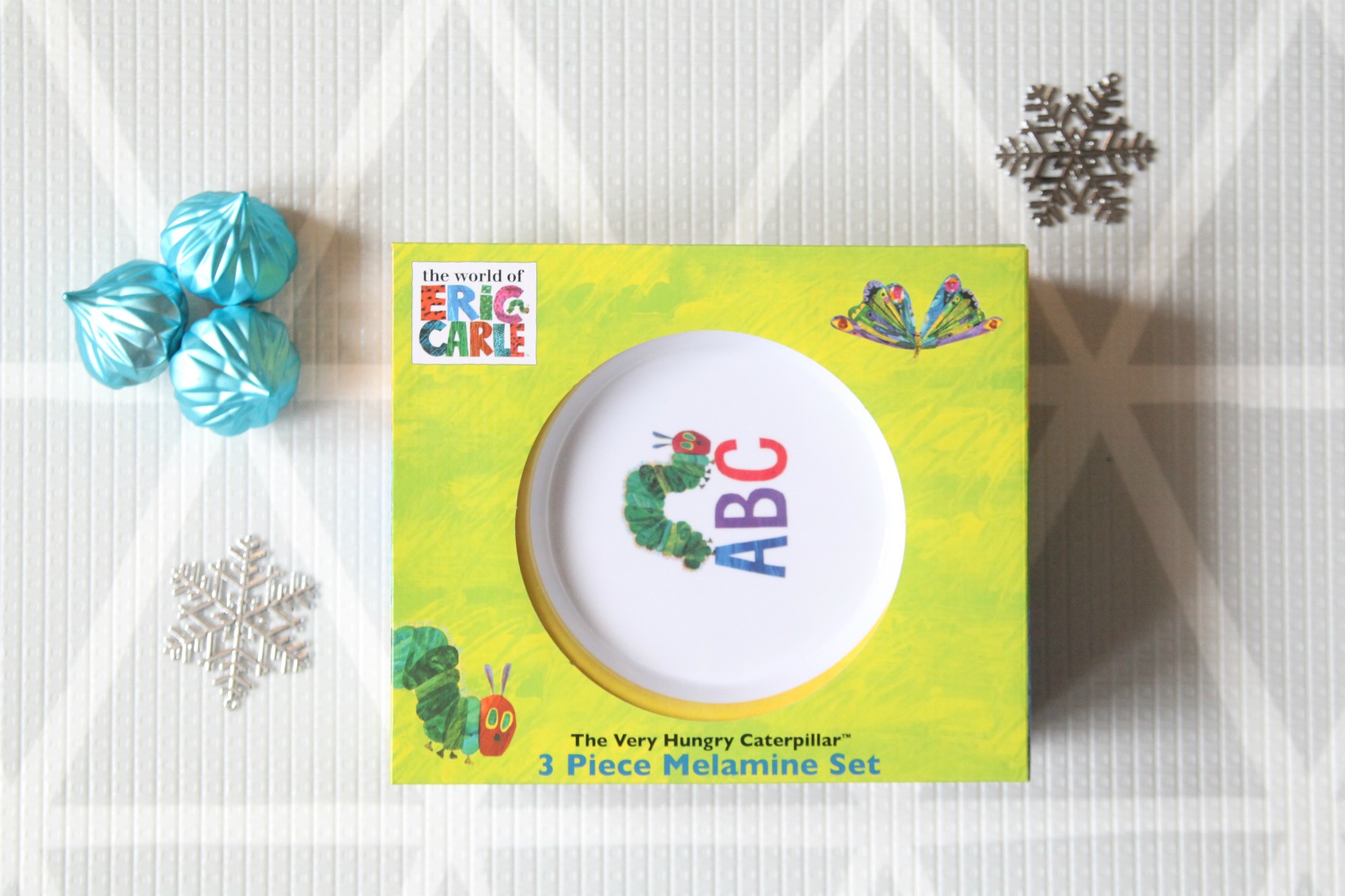 PLAYBRUSH
Caspian is not always great at brushing his teeth. I always check but the Playbrush Smart is such a clever aid. He now gets around every tooth and brushes for longer. It's a simple gadget that you attach to the brush and then via Bluetooth, it connects to an app on your phone allowing your child to play a game while they brush. The gift of clean teeth! What's not to love. Available for manual or electric brushes.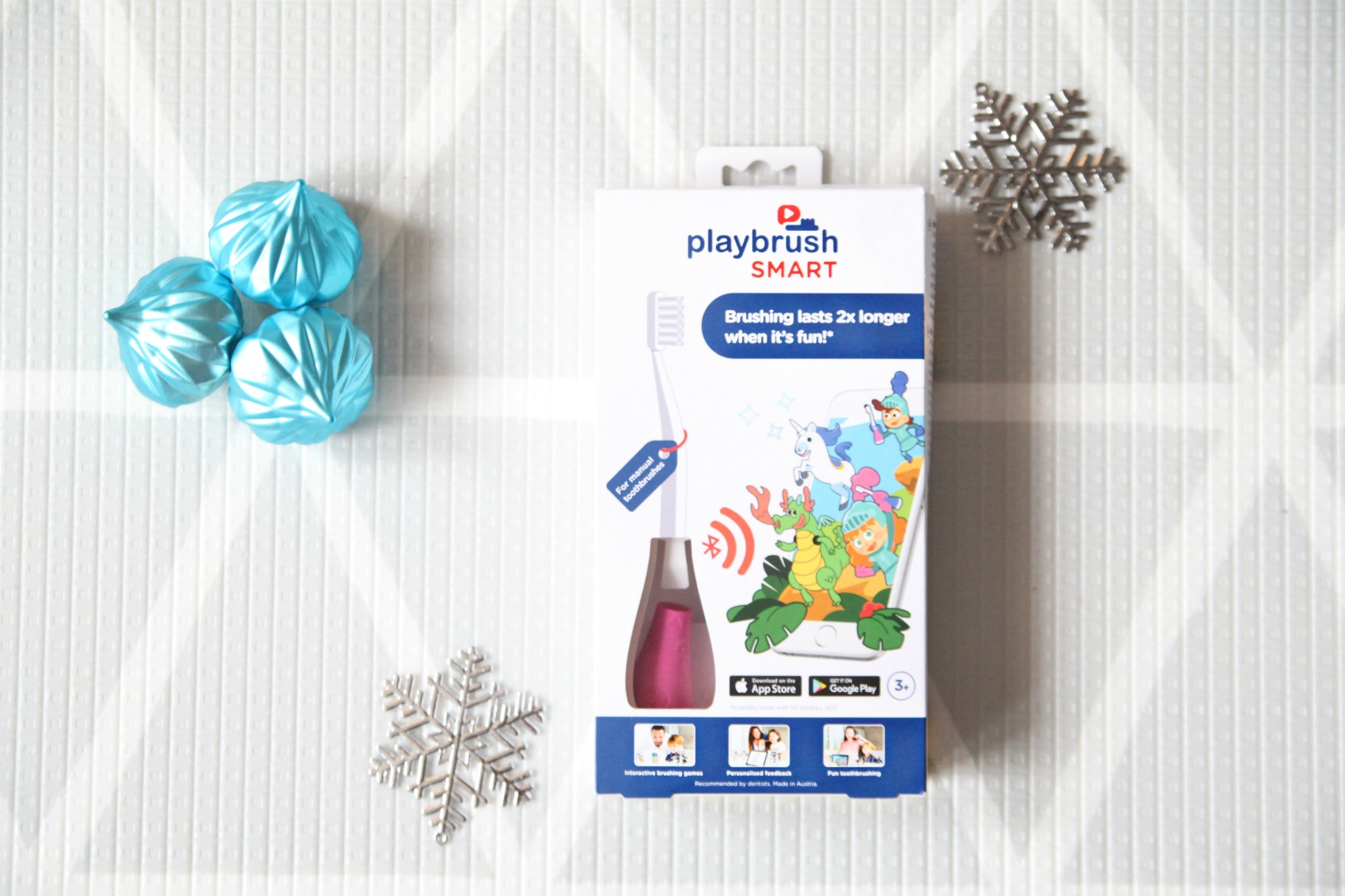 FACE PAINTING FROM FACE PAINTOOS
I used to work as a face painter for kids parties when I was at drama school many years ago. It's a skill that still comes in handy especially around Halloween. I have to say how impressed I am with the face tattoos from Face Paintoos. Easy to use, many fun faces to choose from and every parent can apply these in seconds with fantastic results.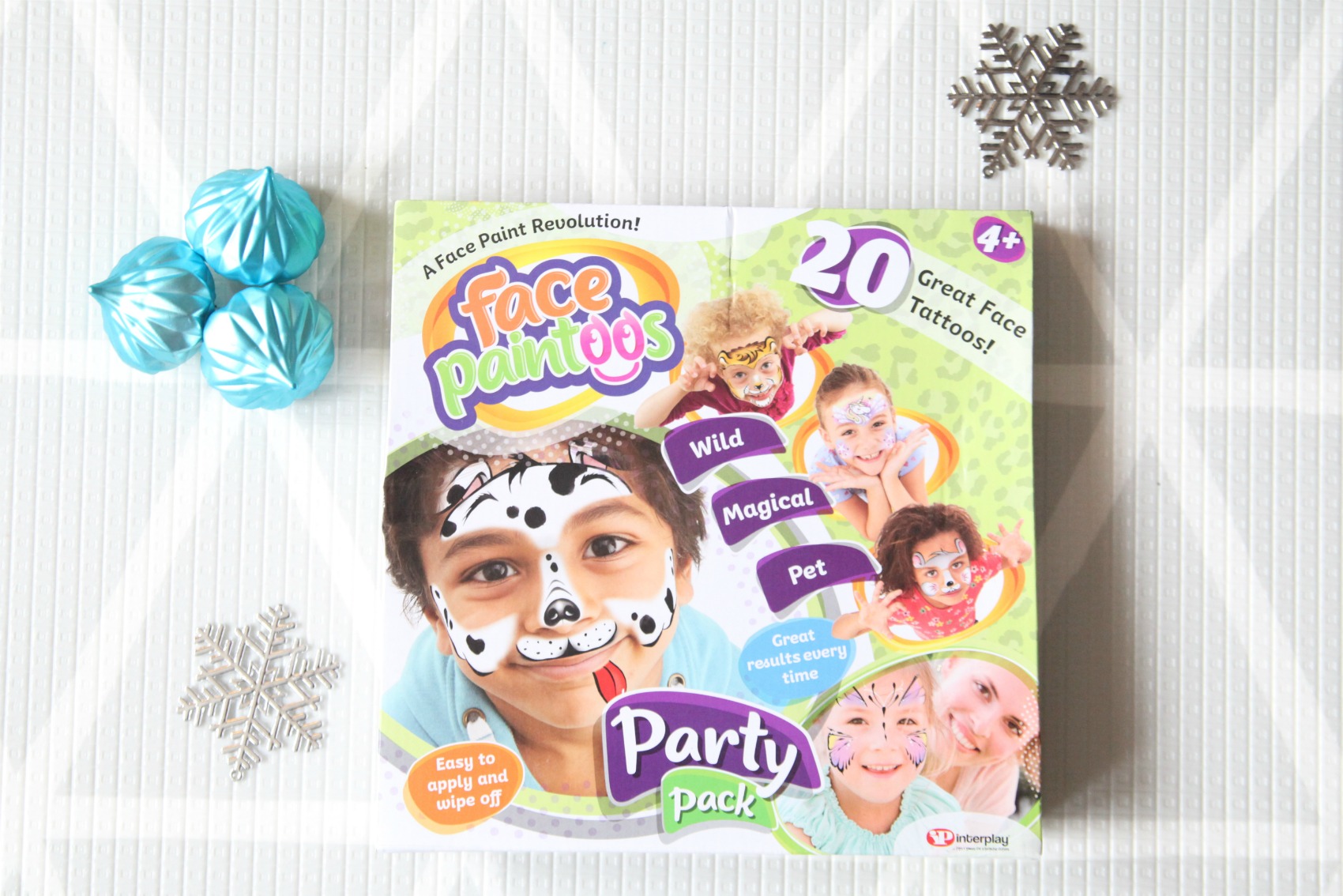 PLAYMOBIL SPACE STATION
I remember loving Playmobil when I was a child and I'm so happy that Caspian now gets to explore the amazing world of these clever toys. The new Playmobil Space station is amazing and will provide hours of imaginative play. It comes with several figurines and accessories not to mention lights and sounds. Also has a removable roof, large command centre, real lock and fold-out ramp allowing little astronauts to explore.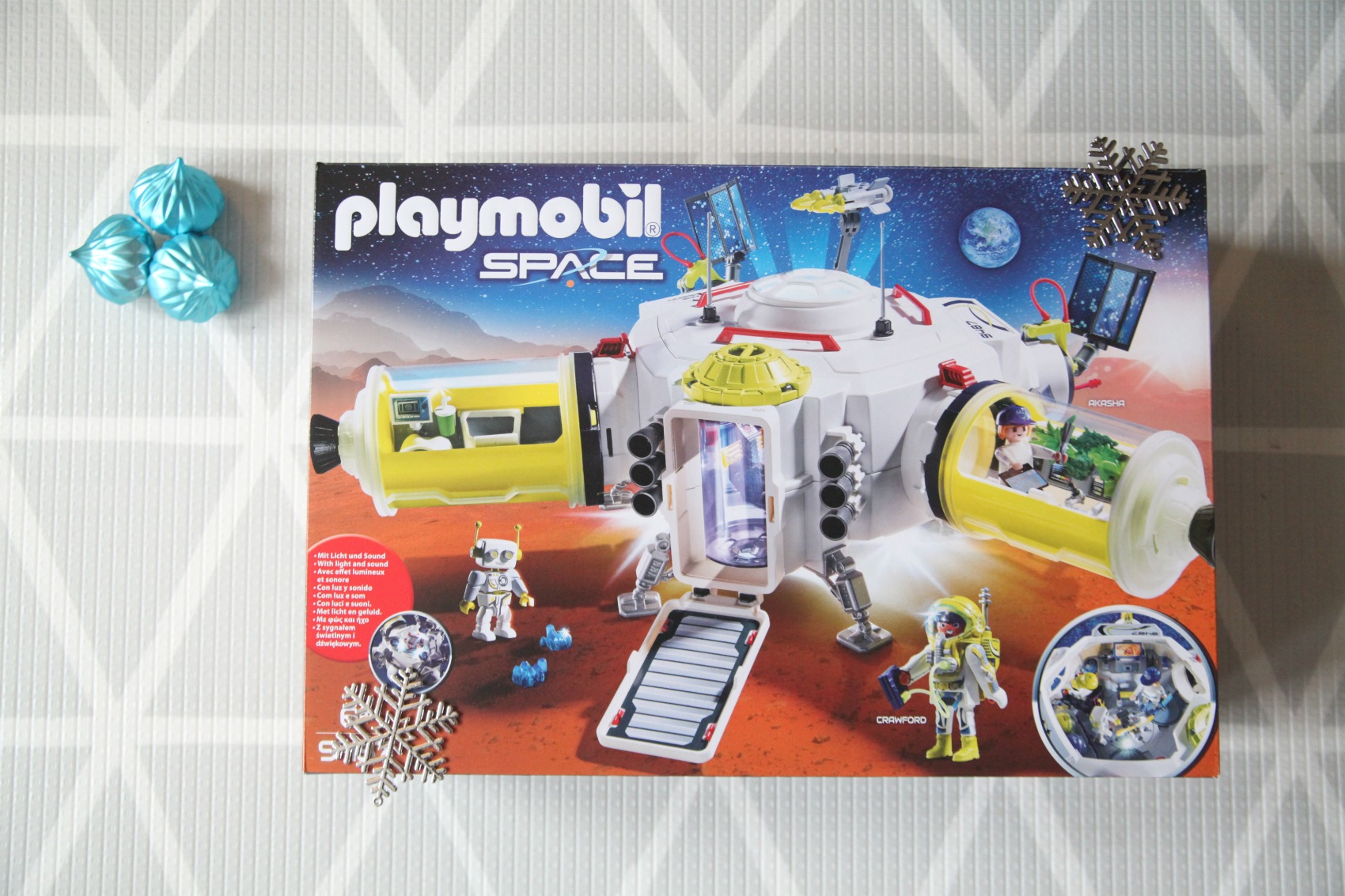 2-IN-1 ART STATION FROM LITTLE BRAIN PAINT STICKS
If your child loves getting creative both at home and out and about this art station is an ideal gift. It comes with a collapsible easel. One side is for chalk sticks and the other for the clever paint sticks. Storage space underneath and little cup holder. Limited mess and hours of entertainment. Great for car journeys, too.
SUPERWINGS TOYS
Caspian is a big fan of Superwings and loves watching the show. We have quite the collection of these and he loves making up new adventures for Jet and his aeroplane friends to go on. This latest addition of Paul's Police Patroller with a net that shoots off has been another hit. If you don't know the show I highly recommend it as it takes children around the world and introduces many different cultures.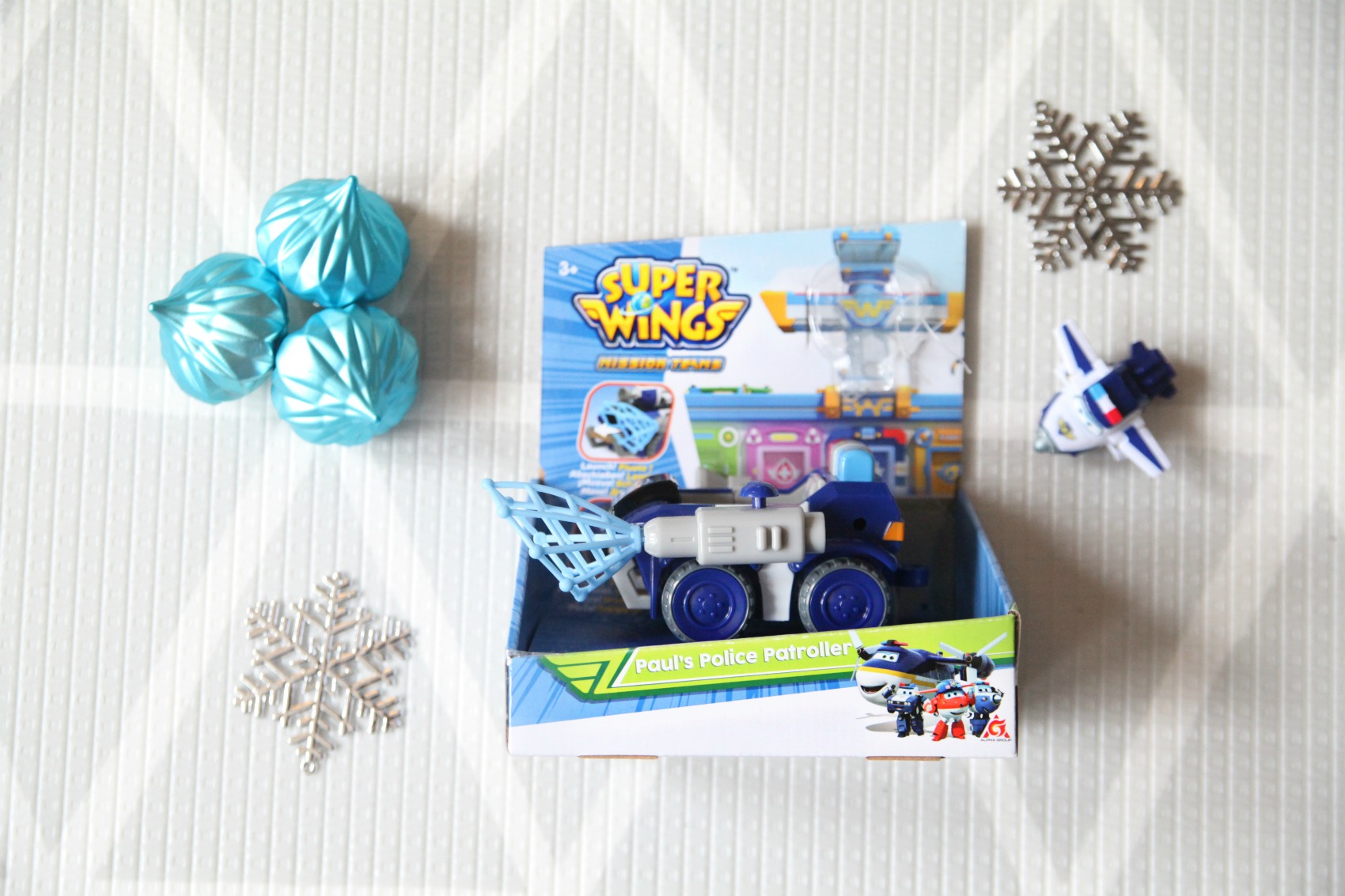 PINK FONG BABY SHARK HAND PUPPET
Now, this might be the gift you present to other people's kids. That being said like most Caspian absolutely loves the Baby Shark song. With this <arel="nofollow" href="https://babyshark.wowwee.com/">hand puppet, you make the shark sing and it is actually quite fun (although quite the workout for your fingers).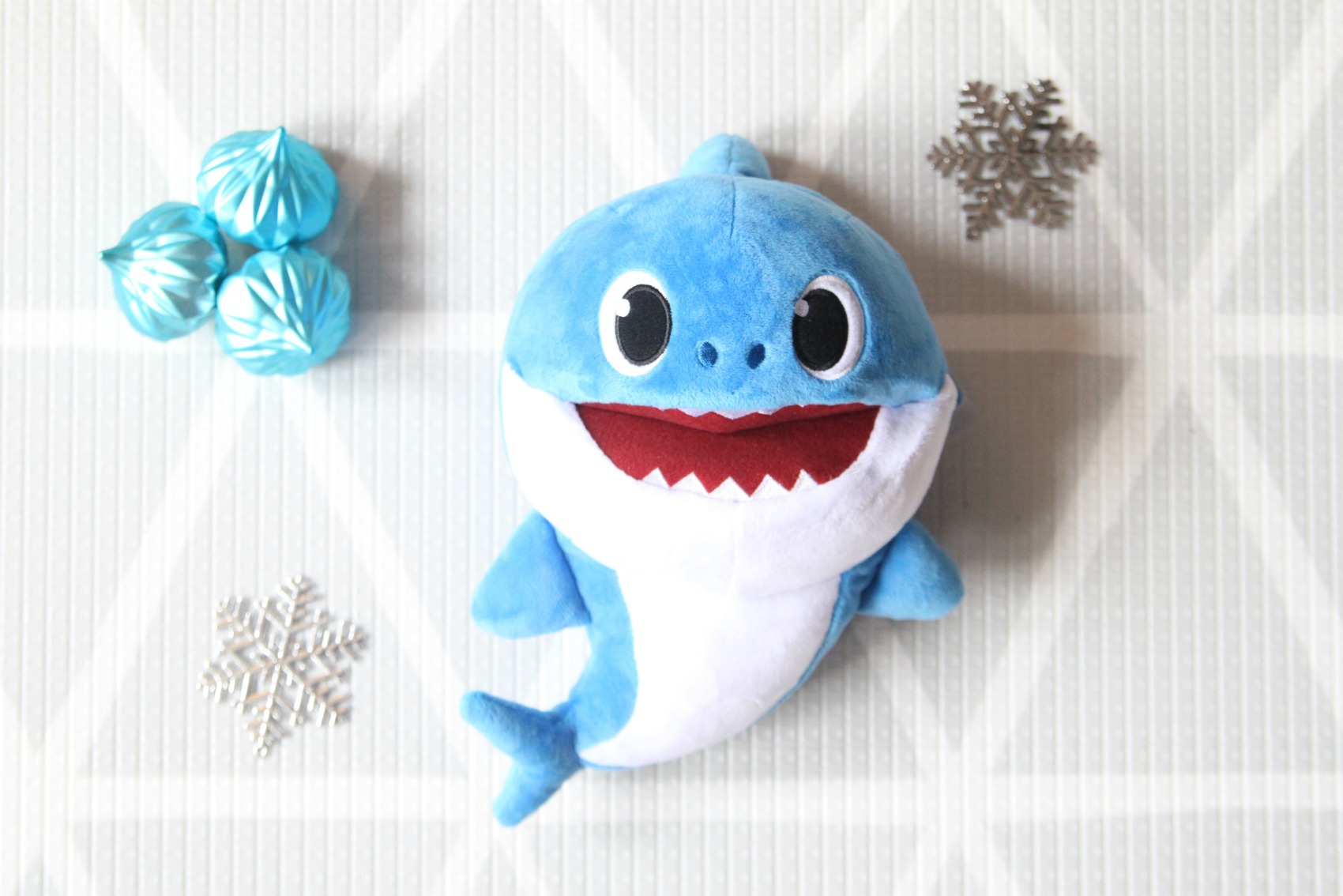 COLOUR CHANGING LUMIES
These super cute and lovable pocket Pomsies light up in whatever colour they come in contact with. Caspian loves rainbows and I know he'll adore this little creature.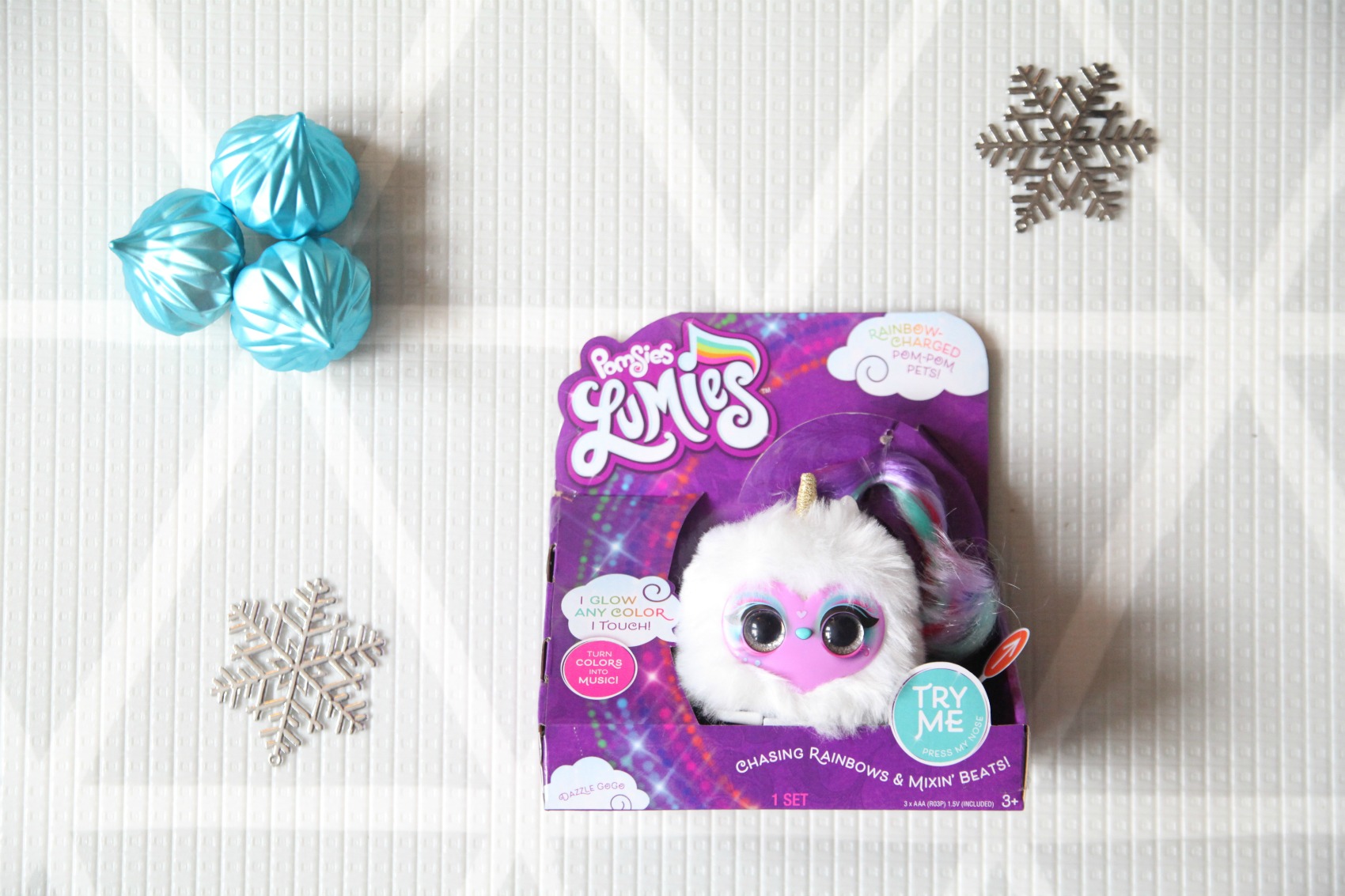 GROW YOUR OWN BLUME DOLL
Simply add water and see who grows out of the flower pot that is the Blume Dolls. A fashionable and fun little doll in each. The pot also holds a little mini-friend, stickers and accessories. With 22 to collect these are full of surprises.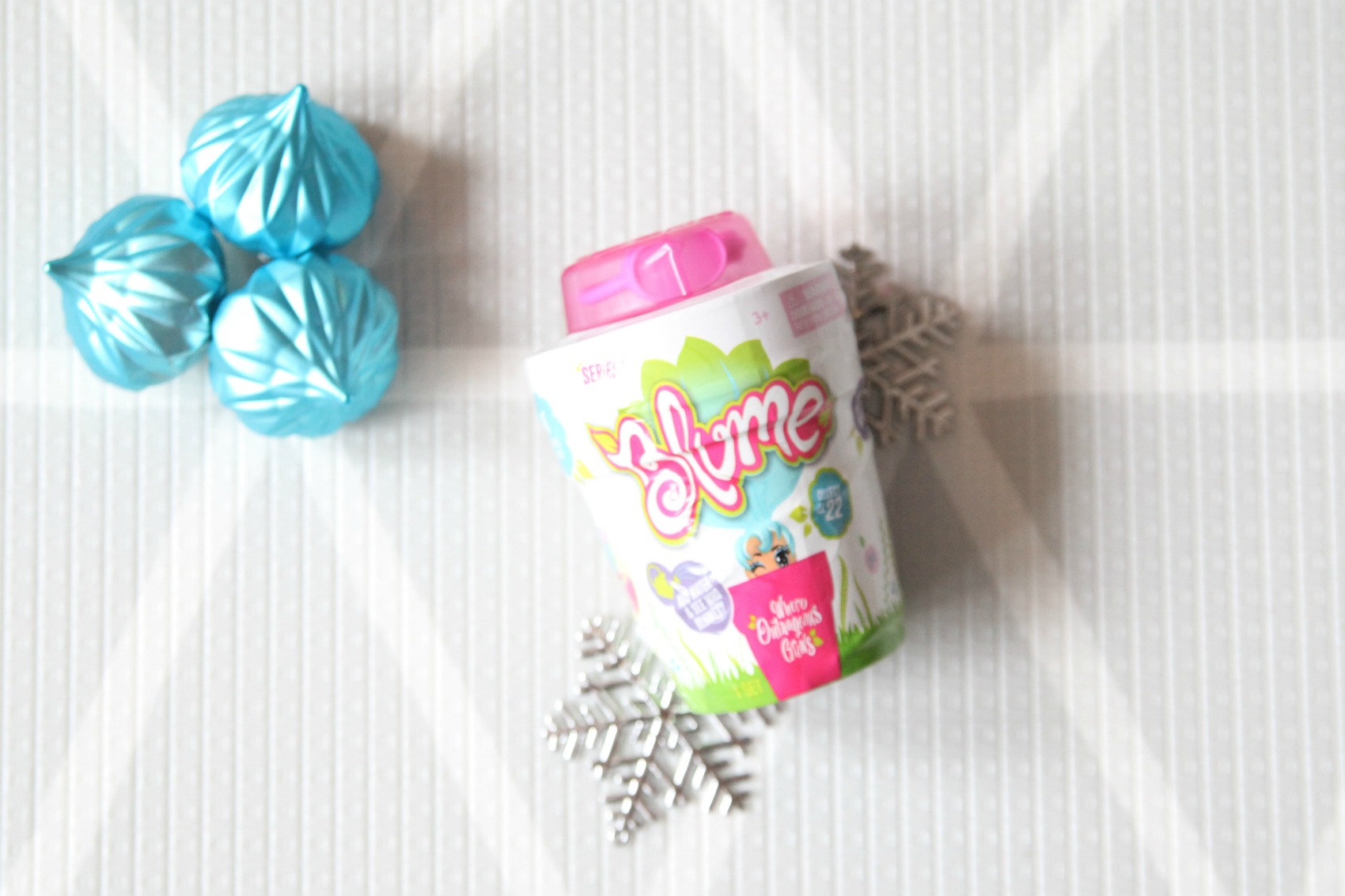 STOCKING FILLER: PAW PATROL PLASTERS
Lastly, if you have a little Paw Patrol fan who is as clumsy as Marshall you will definitely need these Paw Patrol plasters in your medicine cupboard. Caspian loves them and when he needs a plaster it's a great distraction from any pain that he can pick his favourite pup.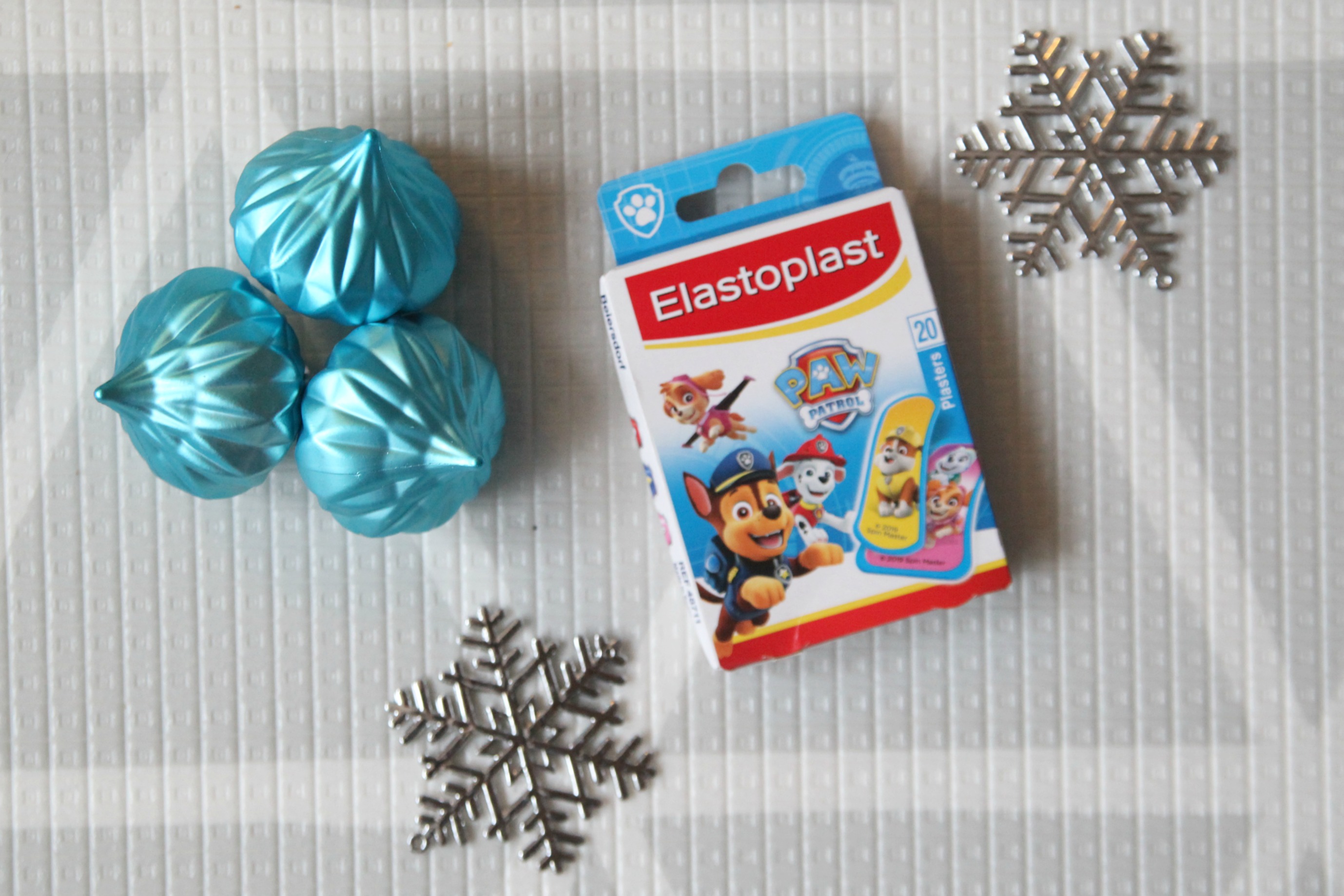 Disclaimer: These products were sent to us. All words, opinions and photos are my own.