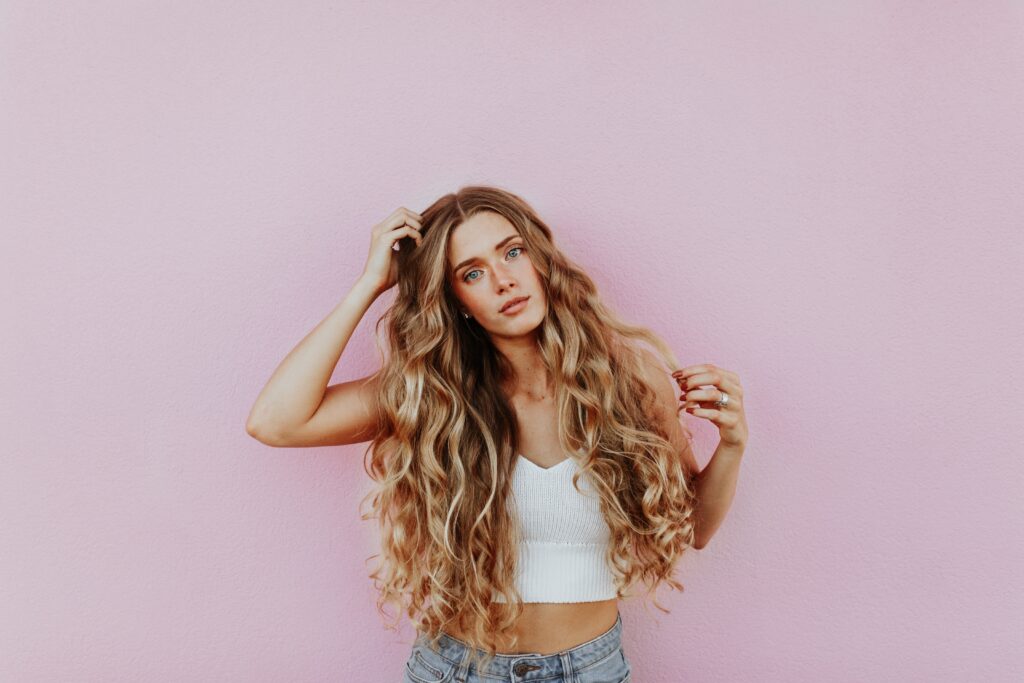 Whether you want to lengthen or thicken your hair or try a new hair colour, hair extensions come in handy every time. If you are experiencing hair thinning post pregnancy using clip-in hair extensions is a great way to create fuller-looking hair. You might not know how to properly utilise them if you are new to the world of hair extensions. If the thought of using hair extensions feels overwhelming here are three simple hacks to master it in no time.
PRE-STYLE HAIR EXTENSIONS
One of the best hair extension hacks is pre-styling. This little-known trick allows you to prepare your extensions the night before you have to wear them. If you style after putting them in, not only do you risk loosening their grip but you might also pull your hair during the styling process which can lead to hair loss.
Pre-styling hair extensions will also come in handy if you are in a hurry the next morning. If you are rushing for work or have to get the kids to school on time. Instead of heat styling in the morning, you may choose to simply roll your hair extensions in a curler and leave them overnight.
STACK EXTENTIONS TO CREATE VOLUME
If you want bigger hair then you should try stacking your hair extensions. Using them over each other to create the perfect amount of definition and volume. This hack is particularly helpful if you have a smaller head or very short hair. You may choose to stack two wefts to create the illusion of a mega weft. Be careful not to stack more than two to avoid slippage or damage to your roots.
This tip will also be helpful for times when you are in a hurry as you can simply attach two wefts together the night before to decrease the time required to apply them. This works particularly well with tape in extensions.
CLIPS EXTENTIONS UPSIDE DOWN FOR PONYTAILS
If you are an Ariana Grande fan, you would undoubtedly be familiar with her signature high ponytail. A coveted red carpet look. Her signature ponytail is a result of long and luscious hair extensions together with some trusty hair wax. This style looks cute and very neat, but it's not that difficult to achieve. There is just one simple trick.
If you want to sport a ponytail like Ariana, clip your extensions upside down. This would ensure that when you pull your hair in a ponytail the wefts lay flat and stay undetectable. Use a comb to part the hair perfectly and keep brushing it until it looks sleek.
POPULAR HACKS FOR HAIR EXTENSIONS
These popular hacks are developed by expert hair stylists. The perfect way to style your hair using extensions without wasting time. However, if you are new to hair extensions you should focus on the basics before you try any advanced techniques. Practice the above tips when styling your hair extension even if you are not going out. You'll become a pro in no time.
This is a collaborative guest post