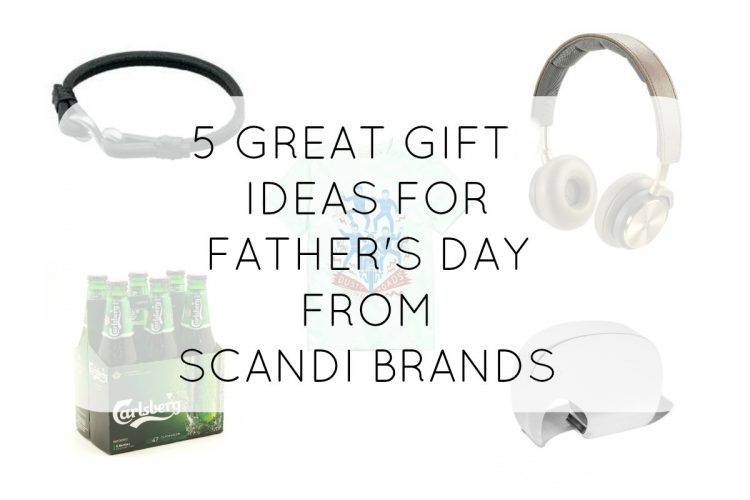 This Sunday saw Father's Day in Denmark, it falls on the 5th of June every year, so it's not always on the weekend. I suppose that's why it's never featured much at something we've celebrated, though I love my dad very much and I trust he knows this.
I have bought a card for Daddy Long Legs for the upcoming English version in a few weeks. He hates receiving gifts so I've not bought him anything this year, but it did made me think of what I would choose where I to select a present from some of the many fabulous and chic Scandinavian brands out there.
So here's my little guide if you are still looking for something special for the father of your children or your own dad to surprise them on the 19th of June.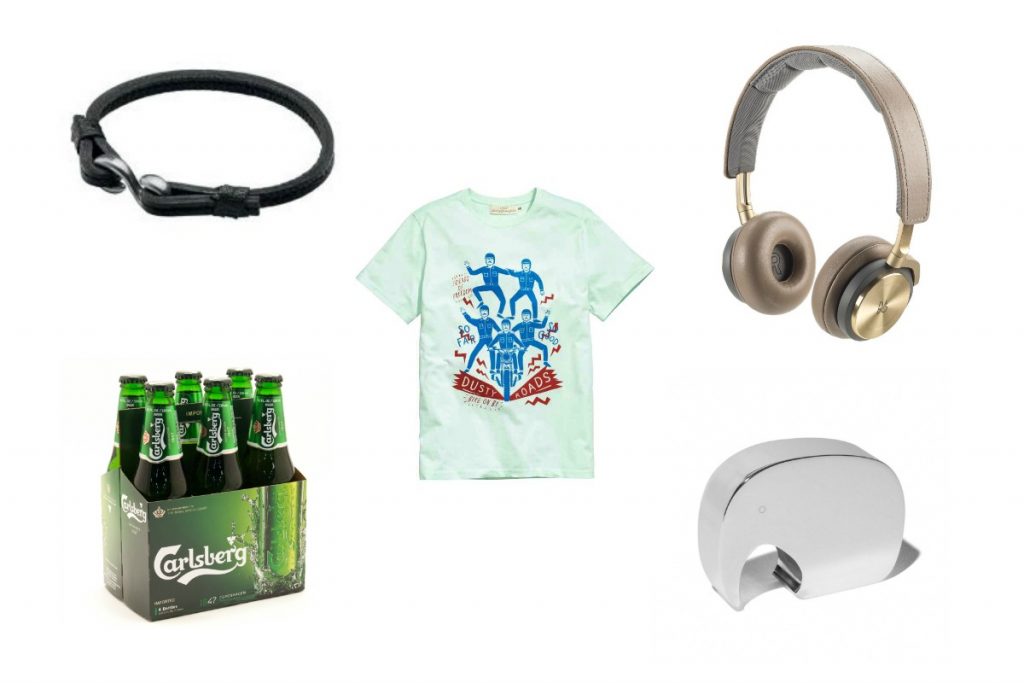 Leather bracelet from Dyrberg & Kern £43
This Danish brand designs beautiful jewellery. I discovered them as a teenager and still have pieces from back then that I wear today. I don't particular care for jewellery on men, though some can carry it off, and I find that this line in particular is quite masculine and sexy. The leather bracelet comes in several colours and metal materials.
T-shirt from H&M £7.99
Swedish high street brand, H&M, currently have a great line of affordable cotton-jersey t-shirts in various colours and prints. I've featured the mint green version here. Daddy Long Legs will wear his t-shirts and polos to death, so if I was to find him a gift, new clothes for summer would be high on my list.
Headphones from Bang & Olufsen £390
The elegant wireless H8 headphones from Danish brand Bang & Olufsen will set you back a bit, but maybe the Superdad in your life is worth a special treat this year that will help him drown out your noisy children?! They are available in four different colour-combinations. This one is the gold and beige version and I wish someone would buy it for me!
Carlsberg Beers (20 x 440 ml) £10
This brewery was founded in 1847 by I.P. Jacobsen and it has certainly made it's mark on the world of alcohol. If your man or father loves a brew then this is a nice treat on a hot summer's day and can be picked up from most supermarkets.
Georg Jensen Beer Opener £30
This would make a great addition to the beers above. It's would also make a perfect gift for a granddad as the designer behind it, Jørgen Møller, created this in collaboration with his grandchild back in 1987. It's been a success the world over and not only is it practical, it makes a lovely table decoration, too. Georg Jensen opened in Copenhagen in 1904 and is specialised in stainless steel and silverware, worth a browse for must occasions.
I'm currently putting together a guide to Copenhagen, so if you are looking to take yourself and your family off on a stylish weekend away please check back soon for everything you need to know about my hometown.
Have you bought a gift for father's day this year?
NB! The prices mentioned were correct on the day of printing. I'm not in any way associated with the brands mentioned.