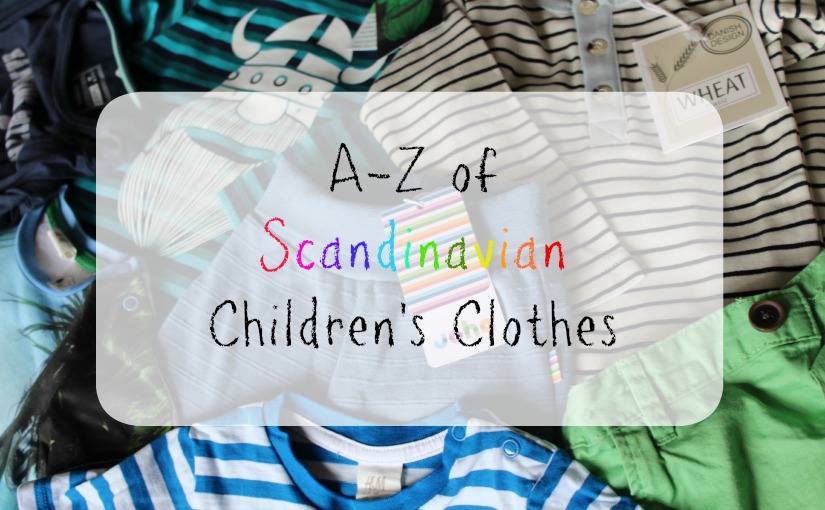 In recent years the spotlight has definitely been shining on Scandinavia. Other countries seem to have fallen in love with our design aesthetics, electronics, fashion and those dark and thrilling shows that have taken the world of television by storm. So it's really no surprise that the cool and edgy children's clothes coming out of Scandinavia is proving quite a hit worldwide.
I've compiled a list of my favorite brands from A-Z. With certain letters like H and M there are so many brilliant brands to choose from, but I have picked simply one per letter. Feel free to add your choices in the comments below and I would love to hear why they are your top picks.
This series will run over five posts. In this first one I'll explore from A to E:
A is for AlbaBabY
Retro style children's clothes for ages 0-8 by Danish designer, Majken Banke Ova. Inspired by her own childhood she creates fun and festive kids wear. For any parent born in the 1970's and 80's this definitely brings back memories. Majken started out as an architect, but began designing and producing dresses for her first daughter, Alberte, while at home. After two more children, she properly stepped onto the kids fashion scene in 2010, took the world of children's clothes by storm and was quickly featured on the cover of Spanish Vogue.
Super cute yellow baby vest with print from the current S/S collection: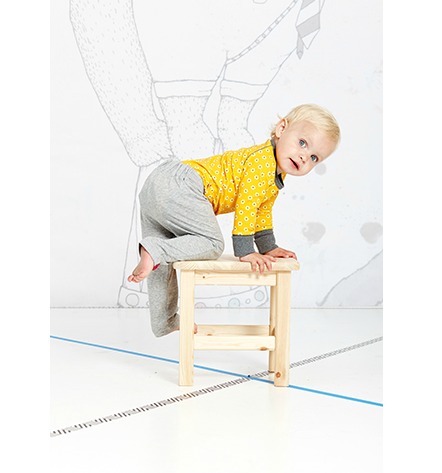 B is for BANG BANG COPENHAGEN
Founded by Louise Lundholm and Mia Risager in 2008. Gender neutral clothes that as they describe it themselves fuses a high-fashion conceptual outlook with origami folding technique and urban street wear. It doesn't get any more cool than that. It's perfectly tailored to children's body shape and movement. This fashion-forward brand is adored all around the globe from Spain to Korea.
I'm loving this jumpsuit from BANG BANG COPENHAGEN S/S 2015: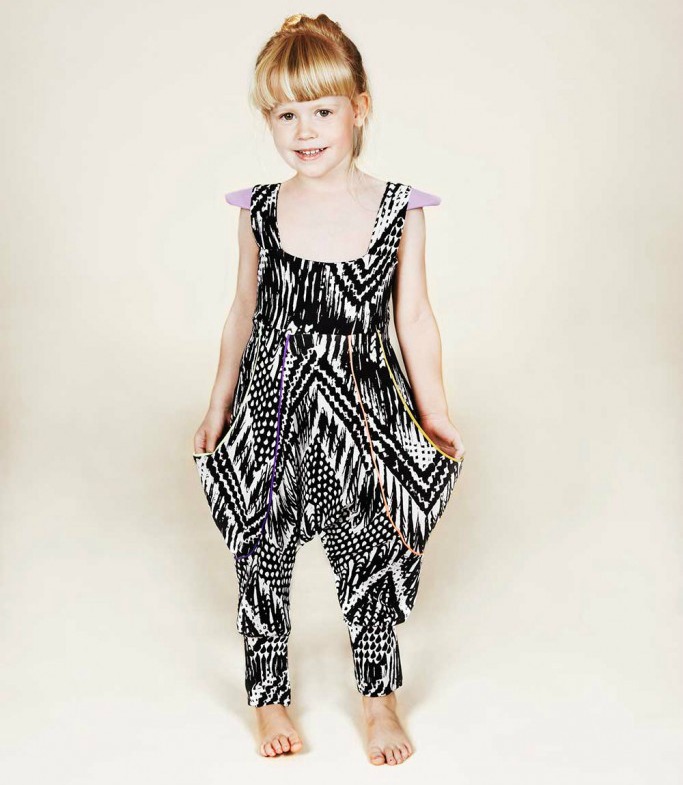 C is for Christina Rohde
Starting out close to 25 years ago designer, Christina Rohde, definitely knows what works when it comes to kids wear. Combing classic cuts and beautiful fabrics with fun and creativity she's a hit with children (and probably even more so their parents!) around the world. Her style embodies that sought after Scandinavian coolness – and I'll happily admit that there are several of the gorgeous pieces from this year's S/S collection I'd love to see in my wardrobe if made in adult sizes (hint, hint, Christina!)
Like this beautiful set: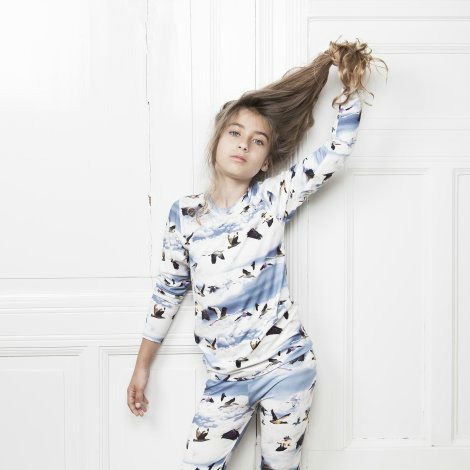 D is for danefæ
Inspired by Nordic mythology this fun and colourful brand with it's iconic viking logo was originally made famous for their great outerwear. Today they design everything from t-shirts to dresses and cater to the whole family. With a great eye for quality fabrics they pride themselves on producing durable clothes that wash well.
Here's my little viking enjoying life in his green-striped danefæ baby gro: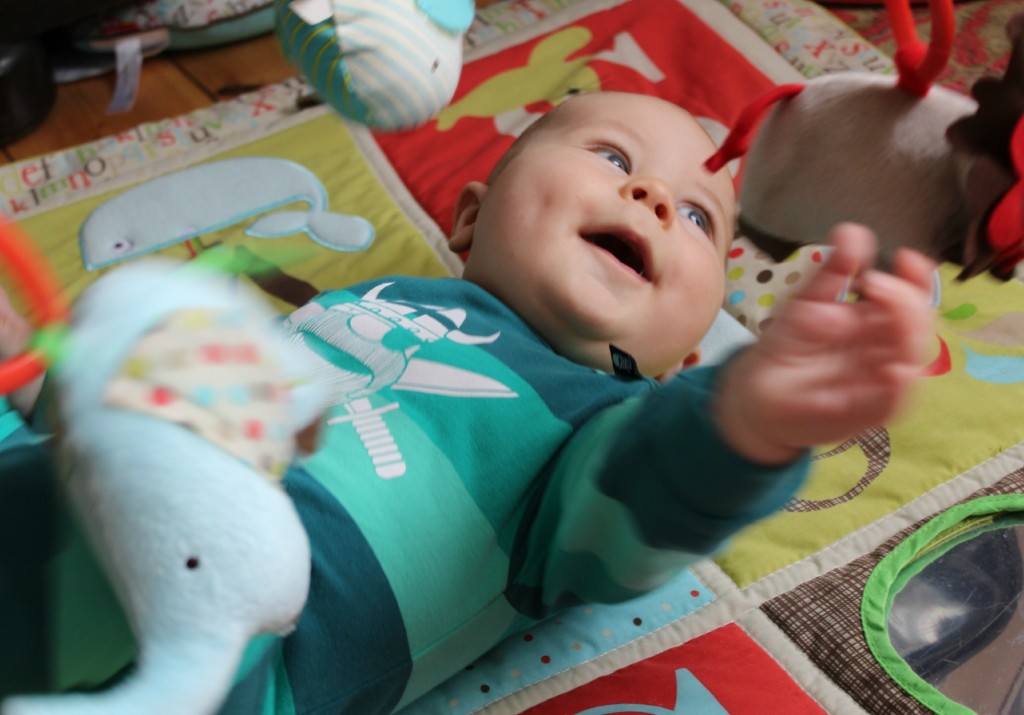 E is for ej sikke lej
ej sikke lej is a firm favorite both in and out of Scandinavia. The fun and bright prints have become the brand's signature. The quality of the clothes is high so lasts for all that rumble and tumble kids get up to. They also carry an eco-range.
How about this adorable purple nightie with sleepy owls?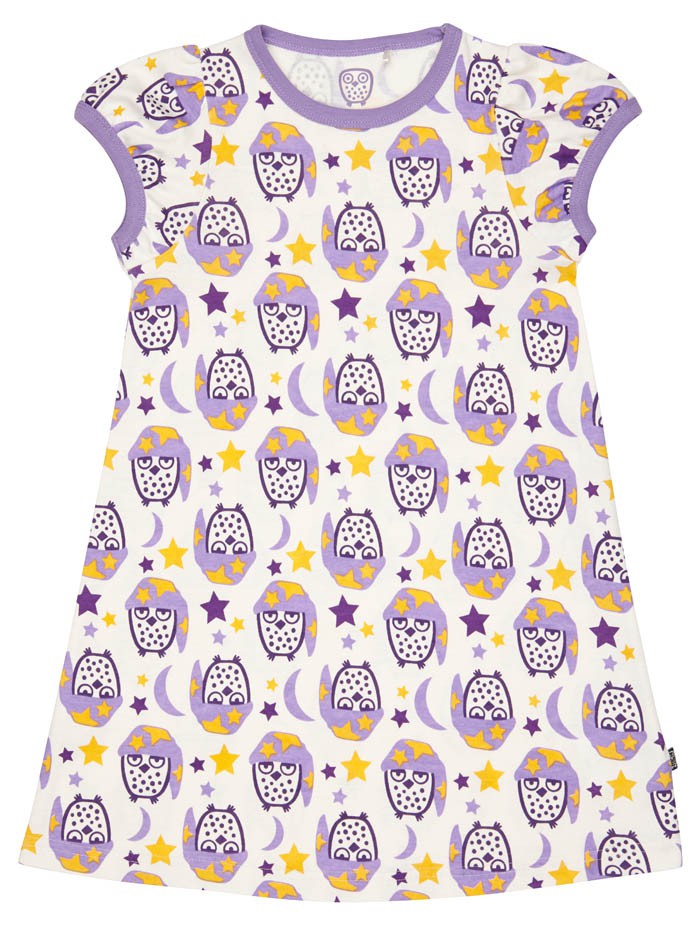 All five of these brand are available either in stores across the U.K. or to order online. But be careful, these luxurious Scandi-brands can become quite addictive. Don't say I didn't warn you. Check out the next installment of F-J.
I've linked up with Aby from youbabymemummy.com and Hannah from mumsdays.com for: