This is the second installment of my A-Z guide to Scandinavian children's clothes covering F to J. I've highlighted simply one brand per letter, although there are several brilliant ones to choose from under most. So I would love to hear which are your Scandi favourites? Add them in the comments below and let me know why they stand out to you? If you missed the first segment of A-E you can find it here.
F is for FIXONI
When the family behind Danish brand FIXONI experienced having a baby prematurely, they became aware of the special care needed to look after such a little one. This led to the development of their "Little Bee" range done in collaboration with nurse, Helle Skovgård, to make sure the tiny babies' needs are catered for properly. They also work with the national charity, Præmatures Vilkår, for a better understanding of premature births. Sizes ranges from 32 to 50.
Their newborn 0-9 months range is called "Babytales" and comes in sizes 50 to 74. Sadly Caspian has more or less outgrown these already but they do a lovely classic line in baby blue, pink, and neutral cream and grey. And then a cool and colourful range too.
Two foxy fellows in adorable outfits from FIXONI S/S 2015 collection: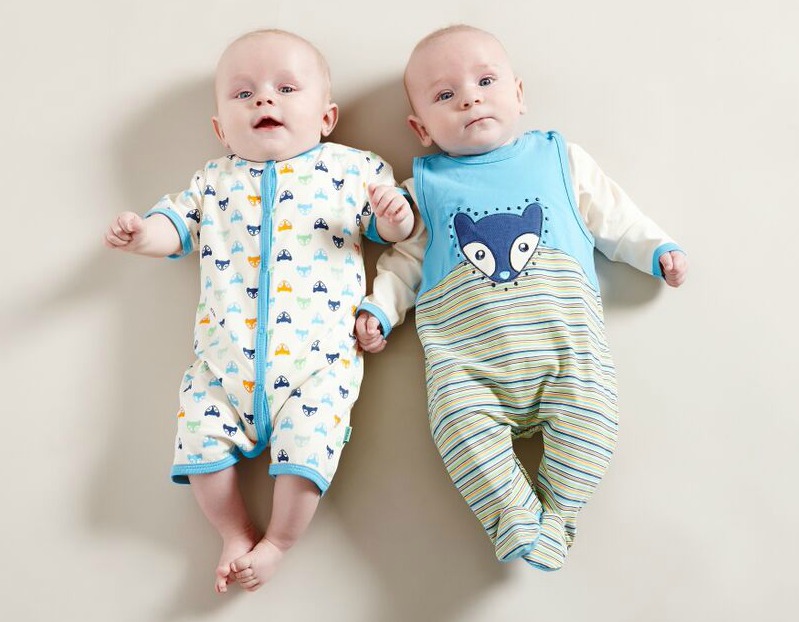 G is for GRO
Designer Anette Nordrup cater to children from newborn up to 10 years of age fitting with the brand name GRO meaning to grow. She uses lush materials like organic cotton, fine woven cord and cashmere. Oh, and the quirky match-stick like man featured as her logo is a cute drawing done by her husband when he was at the tender age of four. I have my eye on the long sleeved grey body displaying the logo for Caspian. As well as pieces from their basic wear collection as it has the Danish flag sewn on at the hem, so I can show off his Scandinavian roots with the oldest national flag around.
Anette is also behind the company SPOUT – fashion specifically designed for the tween girl. It's full of creative energy but still with a naive and innocent feel to it, proving that these young ladies might not see themselves as children any longer, but they are not yet adults ready for a more mature look either. I like this philosophy as there seems to be a lot of pressure put on these youngsters to grow up too quickly and many pieces of clothing are not approriate for this in-between stage of physical development.
Too cool for school in GRO S/S 2015: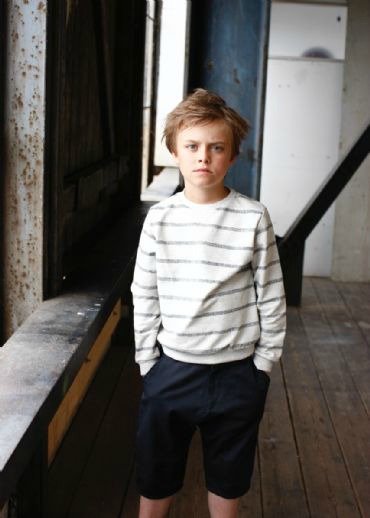 H is for H&M
This Swedish super brand hardly needs an introduction. It started in 1947 under the name Hennes and the children's wear line came along in 1968 where the company also added the & Mauritz to it's name after a merger. I love it for myself and I adore it on Caspian – especially their organic cotton range. Having recently introduced a new app it could become very dangerous for my purse strings with the sales just about to start.
Here's little C chilling on the lawn contemplating life in his Snoopy set from H&M's S/S 2015 collection: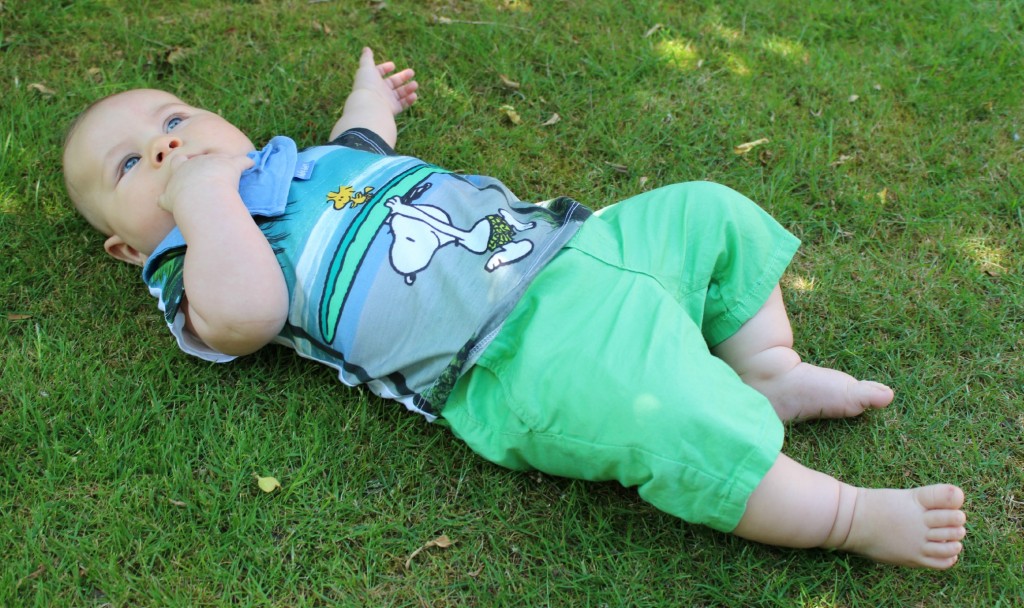 I is for Ida T
Well-known for her funky and fierce animal prints Ida T's collections are produced in India with a focus on sustainability. The company celebrates 10 years here in 2015. Ranging from 0-8 years, the kids love her fun design turning even the scariest of species into friends. The smiley baby face logo reflects the designer's wish to cater to happy children eager to learn and explore.
How about this sunny suit with a smiley octopus?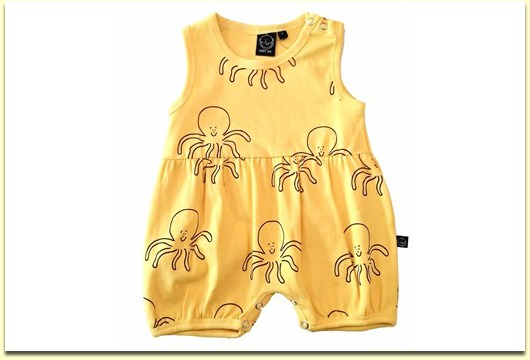 J is for Joha
This brand is an oldie but goodie! Founded in 1963 making it one of the most established children's wear companies within Scandinavia. They carry delicious night- and underwear made from the finest wool. With it's isolating qualities it works well both in the cold winter months and equally in summer absorbing moisture and keeping skin dry. Sizes range from 40 to 150. And the brand is sold in almost 900 stores across all three of the Scandinavian countries, as well as Finland, Iceland, Holland, Belgium, Russia, Japan and here in the UK.
How cute are these two little lovebirds from Joha's A/W 2014 collection?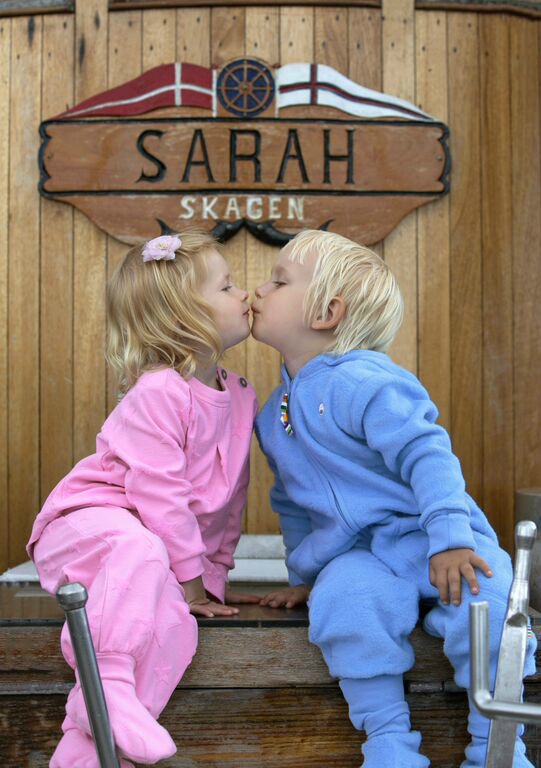 Check back soon for the next installment covering K-O. And don't forget to tell me which are your Scandi favorites starting with F, G, H, I, and J?