Warning! These brands of children's clothes are addictive! I'm not just saying that because they originate from my native Scandinavia but because I've seen parents become a little obsessed with these fantastic styles (myself included!). And with good reason. In a market that has been dominated by pale blue, pink and creams for years with strict categories separating BOYS and GIRLS, the Scandi-wear for kids lights up and explodes with colour in all it's UNISEX glory. And especially the five brands in this section does bright prints that pop so well allowing babies, toddlers, kids and teenagers (and their parents, naturally) to express themselves in a festive and fun manner!
This is the third instalment of my guide to Scandinavian Children's Clothes. If you have missed the first two please check out A-E and F-J as well.
K is for KATVIG
This Danish brand is not only focused on children's well-being but also on that of our planet. They use organic, reusable and biodegradable materials without any harmful chemicals. Allowing kids to move freely exploring the world around them, the quality of the clothes is high and can stand being used (and sometimes abused) encouraging the kids to play and learn.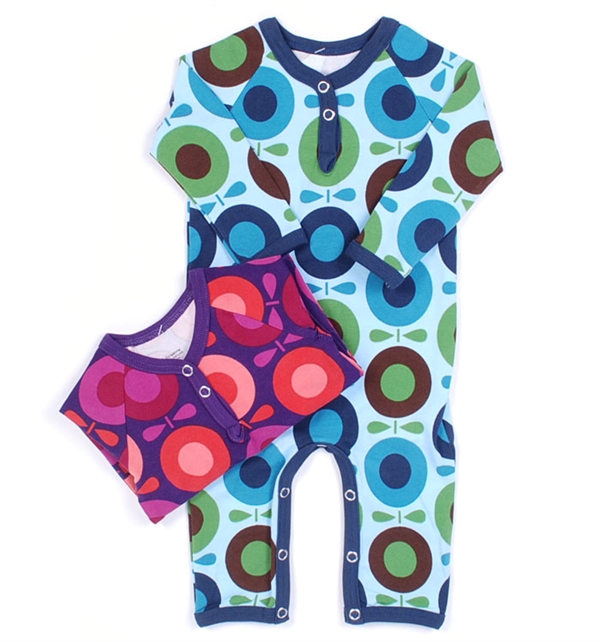 Classic Katvig with the brand's artistic apple logo
L is for LINDEX
Swedish fashion emporium, Lindex, has recently opened stores in the UK. Starting out as a lingerie shop in Stockholm in the 1950's they have grown to cater for the whole family covering all of their clothing needs. They do reasonably priced fun and quirky lines in organic cotton. And have recently launched a baby line in support of Water Aid.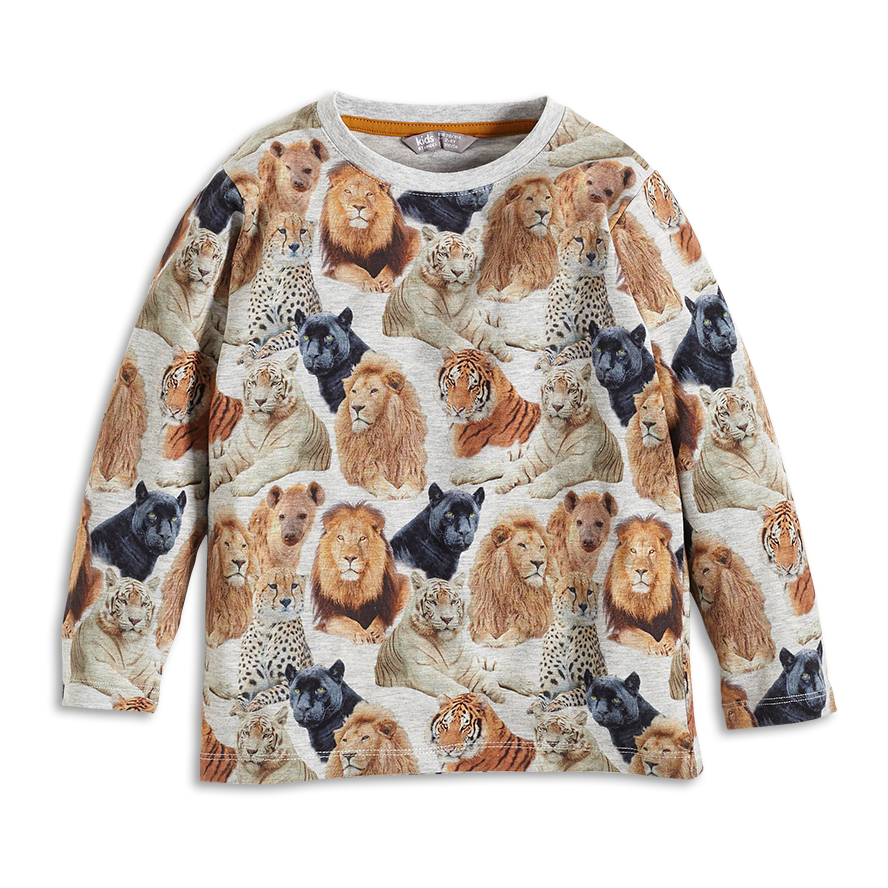 Striking print with big cats from the new collection retailing at £9,99 online
M is for MOLO
There are many great Scandinavian brands with M like Maxomorra, Me & I and Mini Rodini  just to name a few. But possibly the most sought after and popular brand of the moment is undoubtedly Molo. Founded in Denmark in 2003 Molo is dedicated to children's wear aged 0 to 14. With a passion for prints that spark the imagination and reflect the creativity of the little ones they have created clothes which are comfortable and eye catching. With concept stores in most of the Nordic countries the brand is also sold in Barney's, New York and in Harrods here in London, as well as online.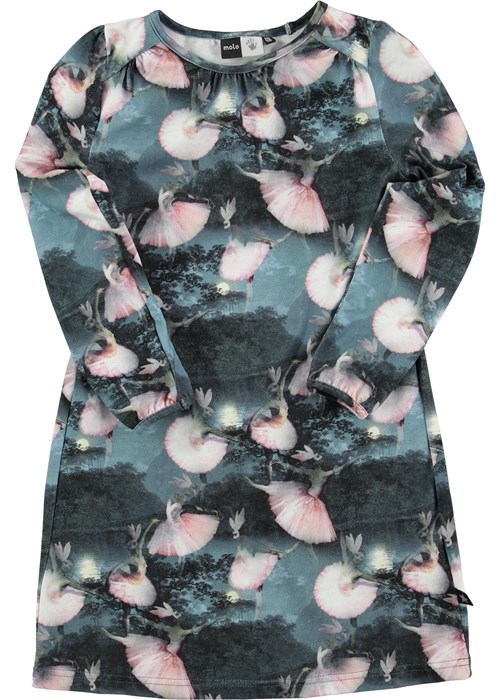 Beautiful ballerina print from Molo's AW 2015 collection
N is for NAME IT
Name it has been providing quality clothes since 1986. Being part of the huge Bestseller Group their affordable products are sold worldwide. With three lines covering ages 0 to 12 they take their inspiration from kids. Their core values are sustainability, friendship, creativity, sport and health and animal welfare. They have a great denim line as well as soft organic products.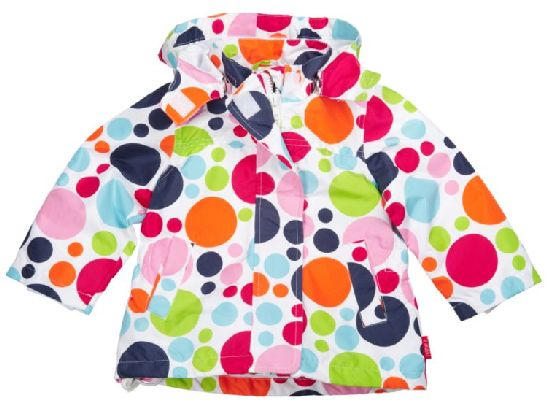 Funky colourful coat from Name It
O is for OHMINUS
One of my favourites is Danish brand OhMinus. A company founded by Rikke Kahr Østergaard, a designer with a vast experience in children's clothes. With a wish to create affordable kids wear the clothes are only sold online to keep costs low. The quality is high and the organic fabrics wash well ready to accompany the kids on new adventures. Rikke also runs the site babypynt.dk full of wonderful accessories for babies.
NB! Please check back soon for a full review of OhMinus and an exciting competition!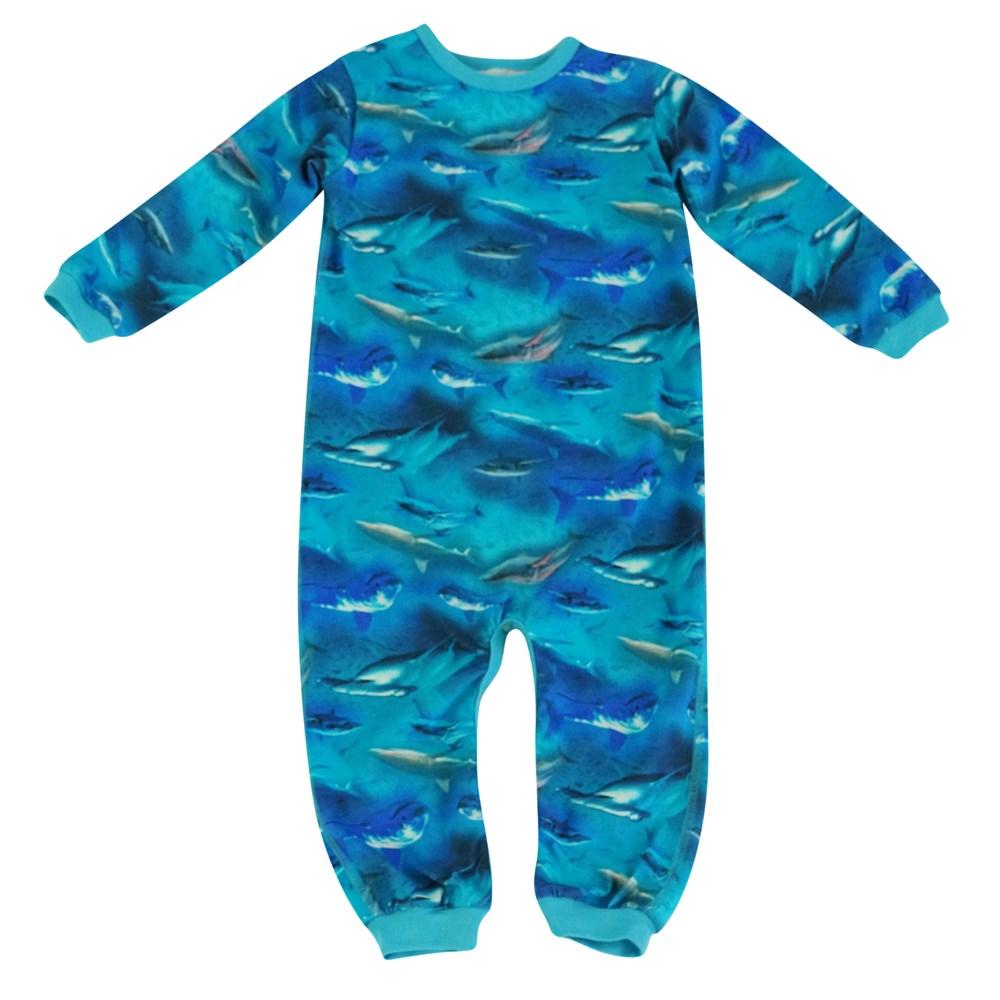 Absolutely love this scarily superb shark suit. I can't wait for Caspian to wear it!
Check back soon for the penultimate instalment of the guide. I would also love to hear if you have a favorite Scandinavian brand and why?
Please follow and like me: