Becoming a parent is life changing. But as I'm a firm believer that it's important to still care for yourself even though your newborn naturally comes first, I think prioritising time just for you is vital. Whether this means food, rest, exercise or skincare. Happy, healthy parent = happy, healthy baby!
If I've learnt one thing about my beauty regime since becoming a new mum it's that any product with more than one use is a godsend. With a baby who's needs are plentiful you don't get much time to pamper and look after yourself so anything that can help save a few minutes and at the same time make you look and feel good is welcomed and worth investing in.
I was therefore curious to test AA Skincare's new Seaweed & Aloe Eye Gel, which I was recently sent to try out. It is not only a cooling eye gel but a makeup remover too. This duo-function is what really caught my eye (if you'll excuse the pun!) Sounded brilliant if it could live up to both in equal measure. Because this can sometimes be the problem with products that claim to do more than one thing.
As a contact lens wearer I'm quite conscious of what goes on the skin around my eyes. So I was pleased to see the product is paraben free and made with all natural ingredients. It's based on pure essential oils but not oily in consistency. Neutral in smell with a clear light green colour. And as Daddy Long Legs pointed out when he read about the seaweed and aloe on the packaging 'add some rice and roll it up and it sounds good enough to eat!' Said in jest – he doesn't even like sushi – but he has a point. I try to only use products I wouldn't mind putting in my mouth. Both for my sake and for Caspian's as due to teething I seem to have turned into one giant chew toy! I'm yet to taste AA Skincare's eye gel so I can't comment on the flavour.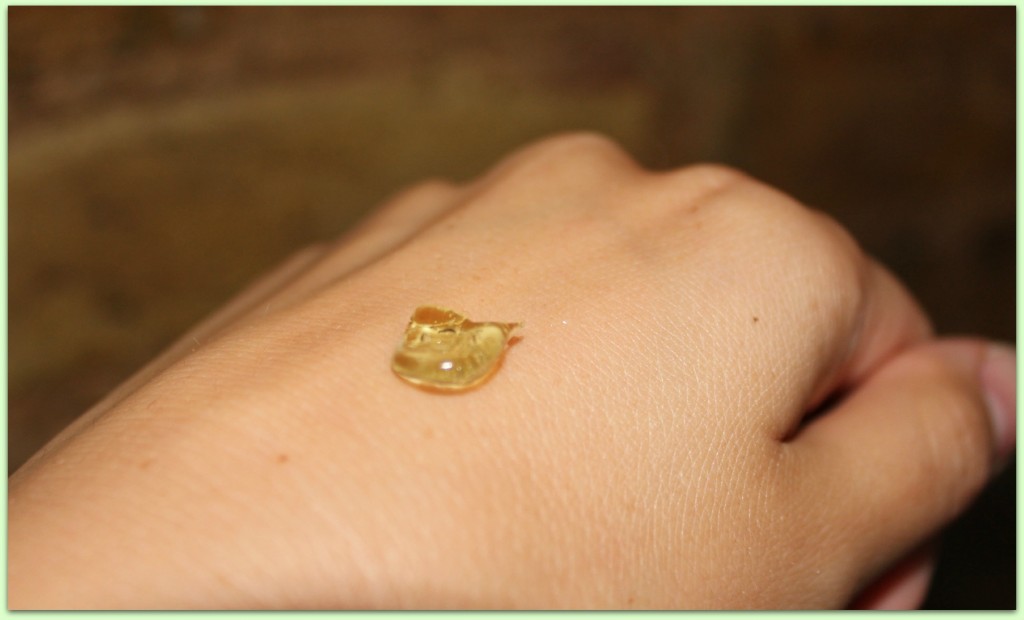 So, firstly how does it fare as a makeup remover? It's excellent. I've tried several eye makeup removers over the years from expensive brands to cheap ones. And this one definitely holds it's own. I'd done quite a heavy look to really put it to the test. Using cotton pads my eyes were clean and lashes clear of mascara in moments. I've favoured oily based removers in the past, but often felt many leave a slight greasy residue behind that never gets absorbed properly. With this one the delicate area around my eyes felt hydrated and refreshed, not greasy at all. Clearly the healing aloe is doing wonders and the gel is quickly absorbed. It can, of course, be used as an eye gel on it's own if you do not wear makeup much.
And this leads me onto it's cooling and hydrating qualities. Surviving on little sleep with broken nights as Caspian still wakes for feeds two to three times means I need all the help I can get in brightening up my tired-looking skin. I found the cooling effect can be enhanced by keeping it in the fridge. Unlike some heavier eye creams it doesn't leave you puffy-eyed in the mornings, and I found my skin still felt good and nourished when I woke.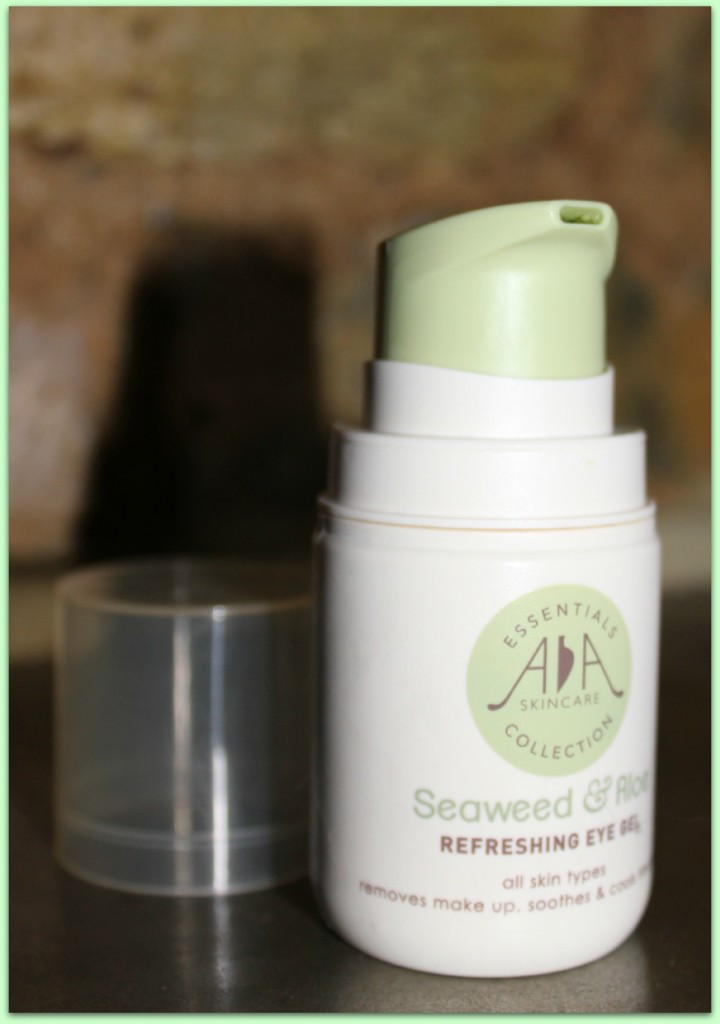 Overall I would say that this is a great product for the price. It retails at £6.96 for 50 ml which for basically two products I find very reasonable. It comes in a pump container making it easy to dispense. The design and packaging is clean and reflects the natural ingredients used. And I'd be happy to display the pretty pastel coloured range on my bathroom shelf.
You can currently find AA Skincare products in their online shop.
This product was sent to me to test. I always give my honest opinion in reviews. For more information on this, please see DISCLOSURE.