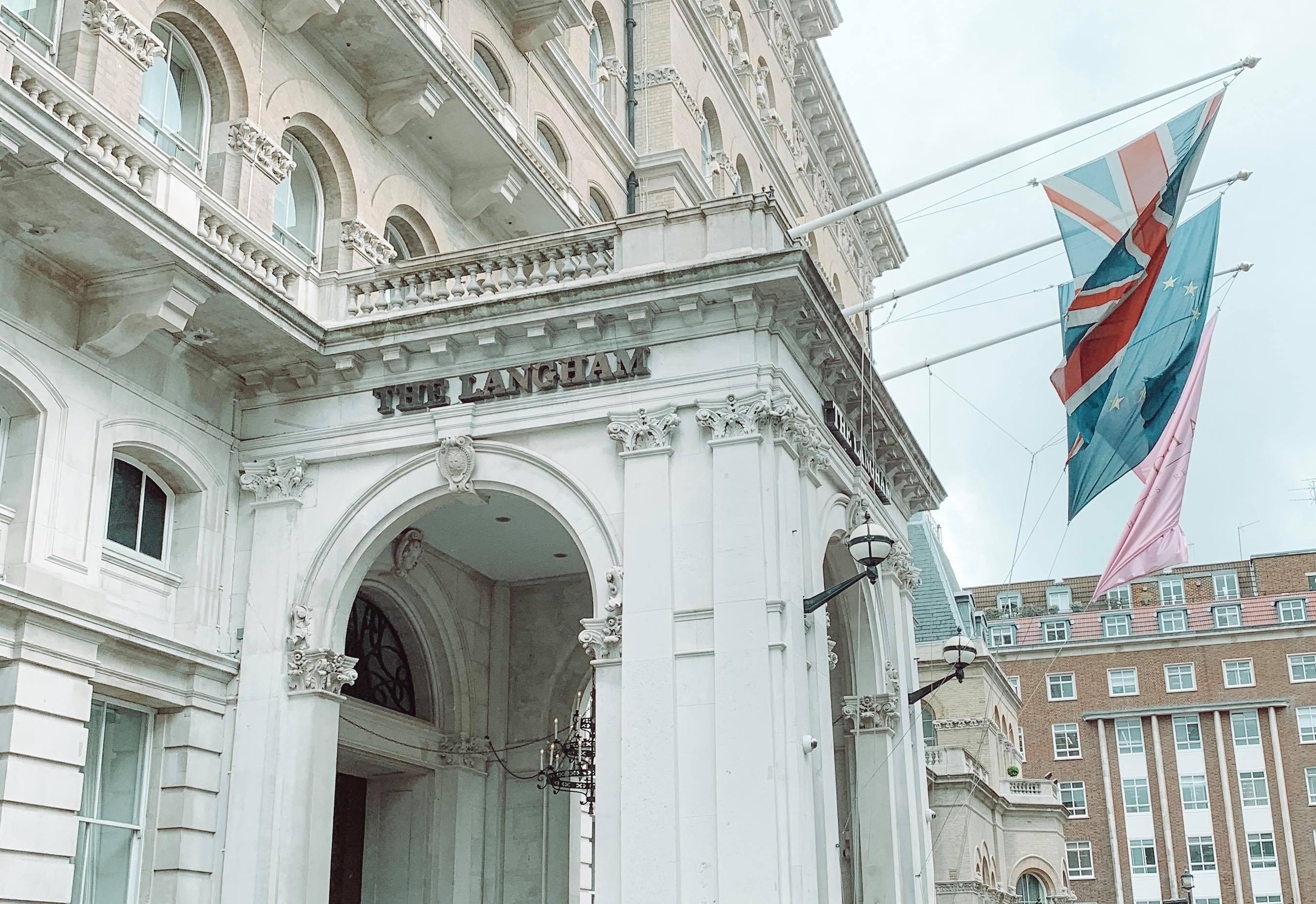 In the early summer with a very big baby bump, I ventured into London to one of my favourite hotels. Having invited a friend along we were lucky to be enjoying the fabulous afternoon tea at The Palm Court of The Langham Hotel. As a family, we love finding deals on Buygiftagift.co.uk and as I write this we are off on another adventure soon to Blenheim Palace. Staying at The Hotel Hotel which I reserved using a voucher I bought from them. On this occasion, we were kindly invited by Buyagift.
The Langham Hotel is situated close to both Oxford and Bond Street Station. An ideal starting or endpoint for a day of shopping and exploring London. As you enter the impressive marbled foyer The Palm Court is located right in front of you. In this beautiful room with an impressive tree as a huge centrepiece, you are served an exquisite afternoon tea.
As with all Buyagift experiences, it's easy to book. You simply follow the instructions once you've logged in with your voucher code and pin. It will either tell you to call the venue or go online to book which is the case at The Langham. You can call but as they are busy it's easier to book via Opentable and simply add the information as a note. Then you bring your voucher and hand over the details when you arrive.
THE PALM COURT AT THE LANGHAM HOTEL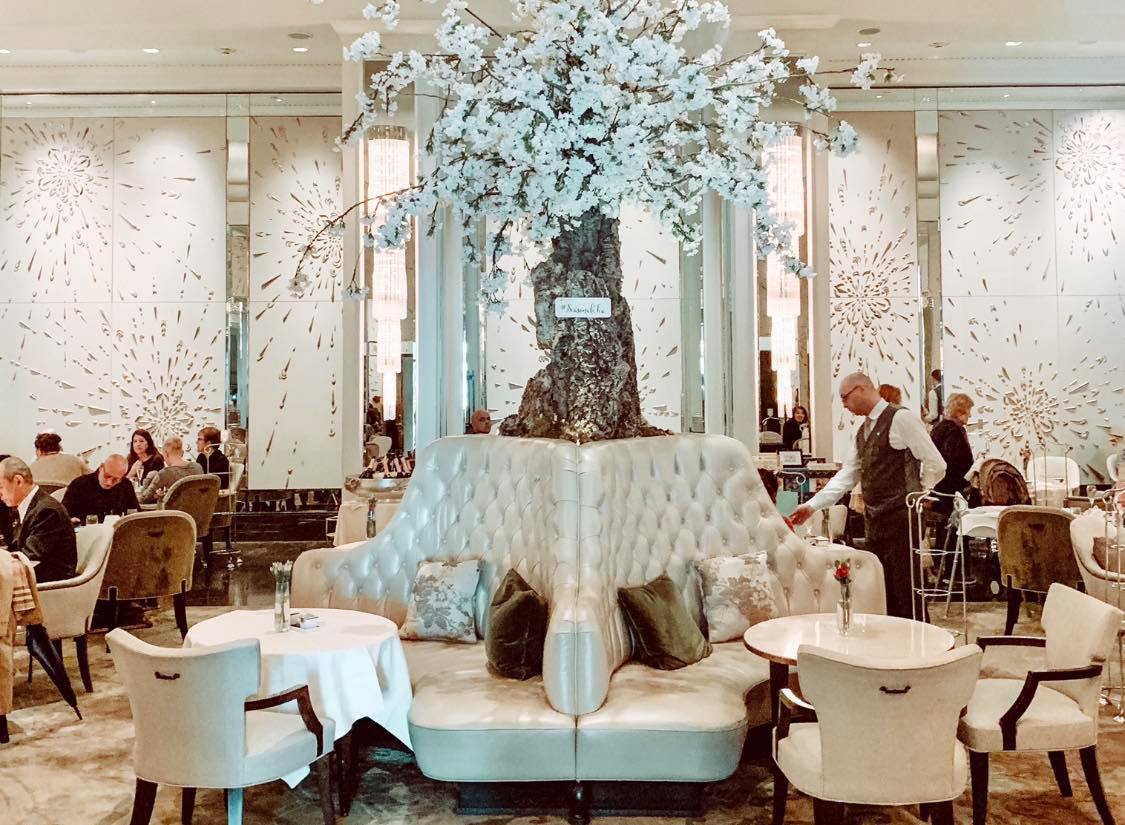 The afternoon tea experience starts with you selecting your favourite tea. They have an impressive variety including their own blends,  which we went for on this occasion. First, you are served traditional finger sandwiches which were all delicious. These vary depending on the season and you alert the kitchen to any allergies which they will happily cater for.
The impressive surroundings at the 5-star hotel that is The Langham is the perfect excuse to dress up. My flowery dress certainly matched the decor.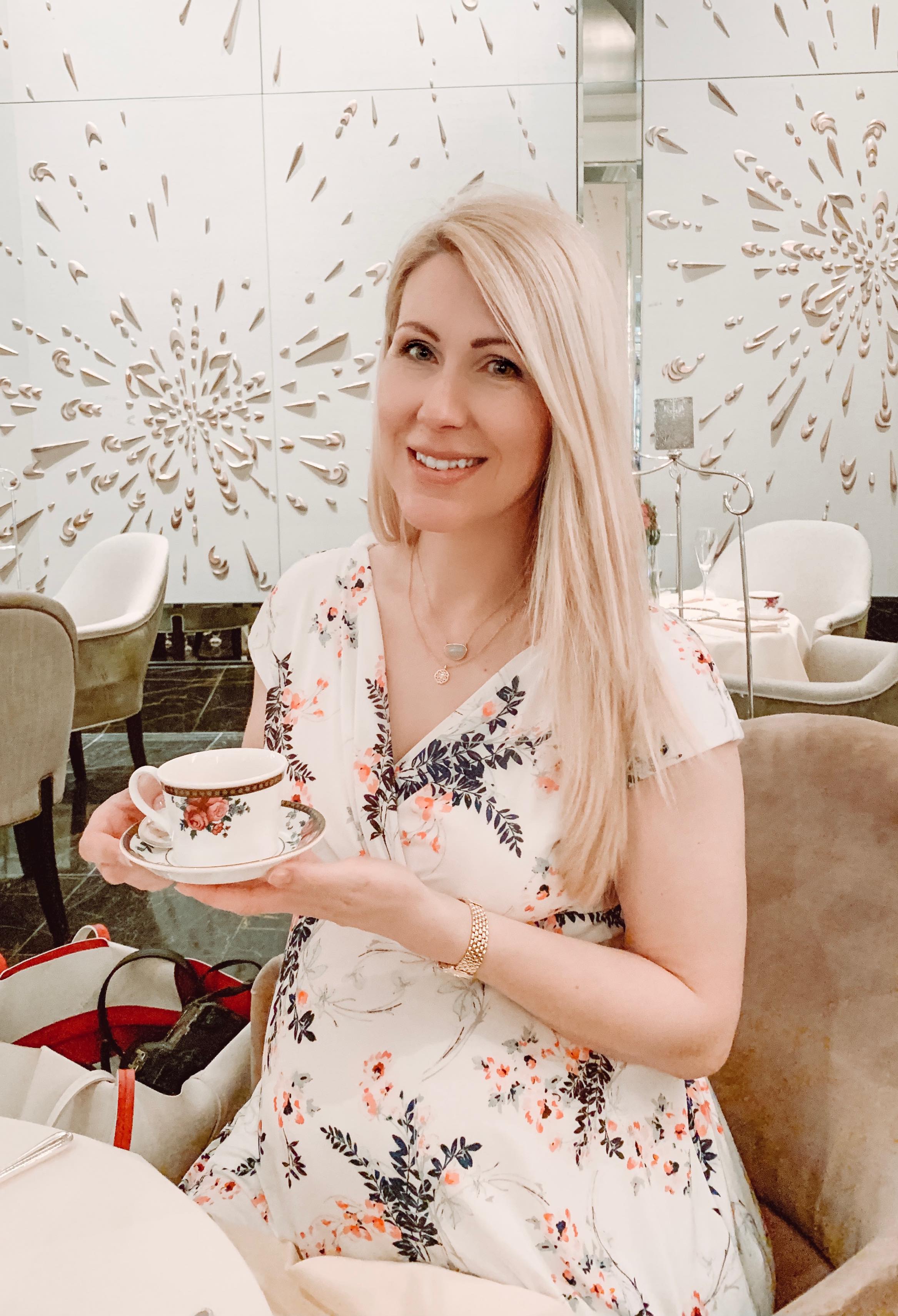 HOW TO DO EAT YOUR SCONE? CREAM AND JAM OR JAM AND CREAM?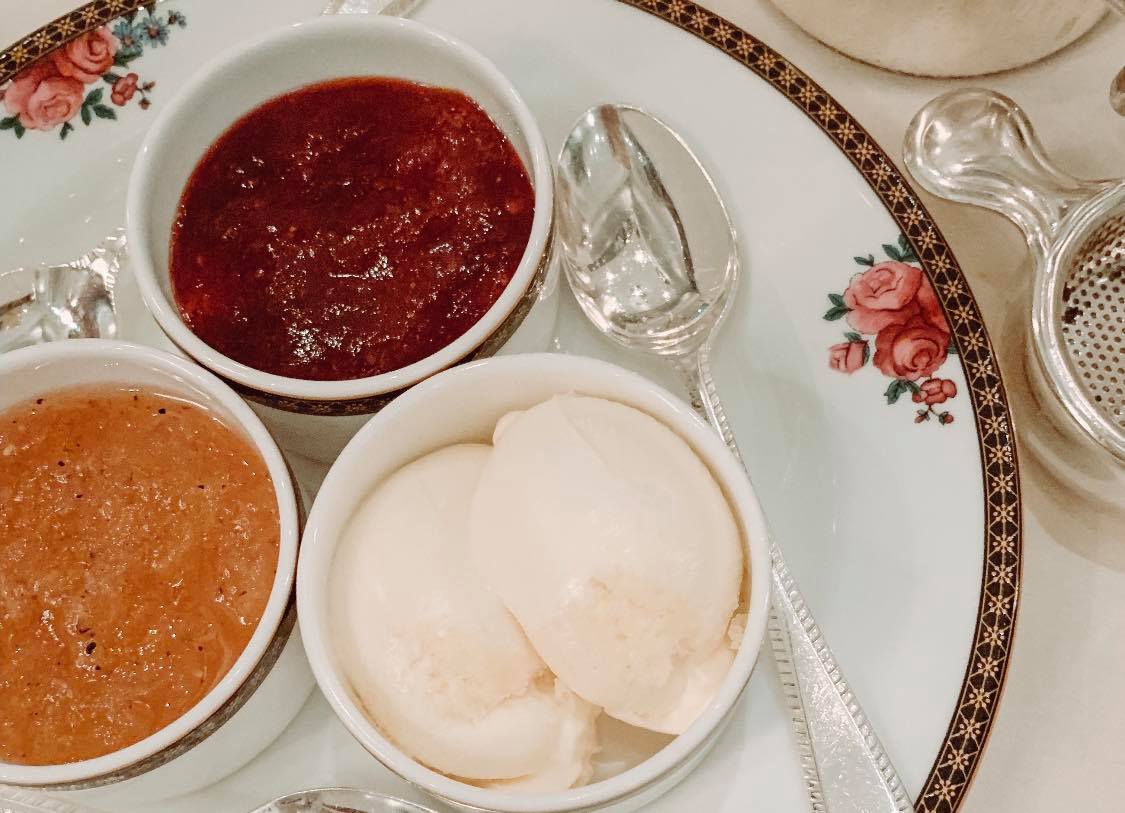 Next up are the warm scones served with clotted cream and jams. The spicy pineapple jam was a surprising delight and went well with the sweet scones. I highly recommend you try it when you go. Overall we had a wonderful afternoon and felt very full as we left… it's possibly better to start with the clothes shopping!
Find this experience and many more on Buyagift.co.uk. An experience like this is a wonderful gift whether for a birthday, Christmas or anniversary. If you are lucky the receiver might even bring you along as it's for two people.