On Friday I was fortunate enough to be invited to join Redletterdays.co.uk at the colourful venue of Cake Boy London. It was hosted by renowned Master Pâtissier, Eric Lanlard. Not only did we get to experiment with decorating delicious cupcakes, we were treated to the most extravagant Champagne Afternoon Tea I think I've ever experienced. The exciting news is that you can try this, too!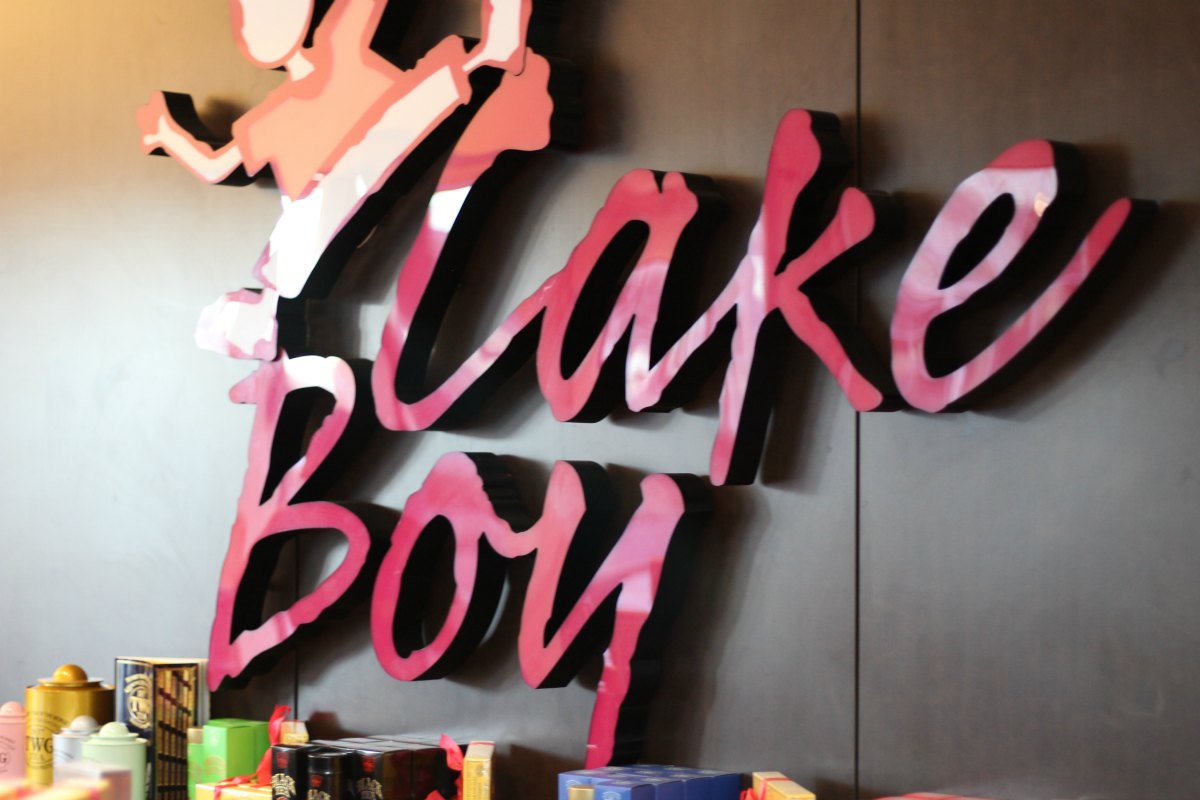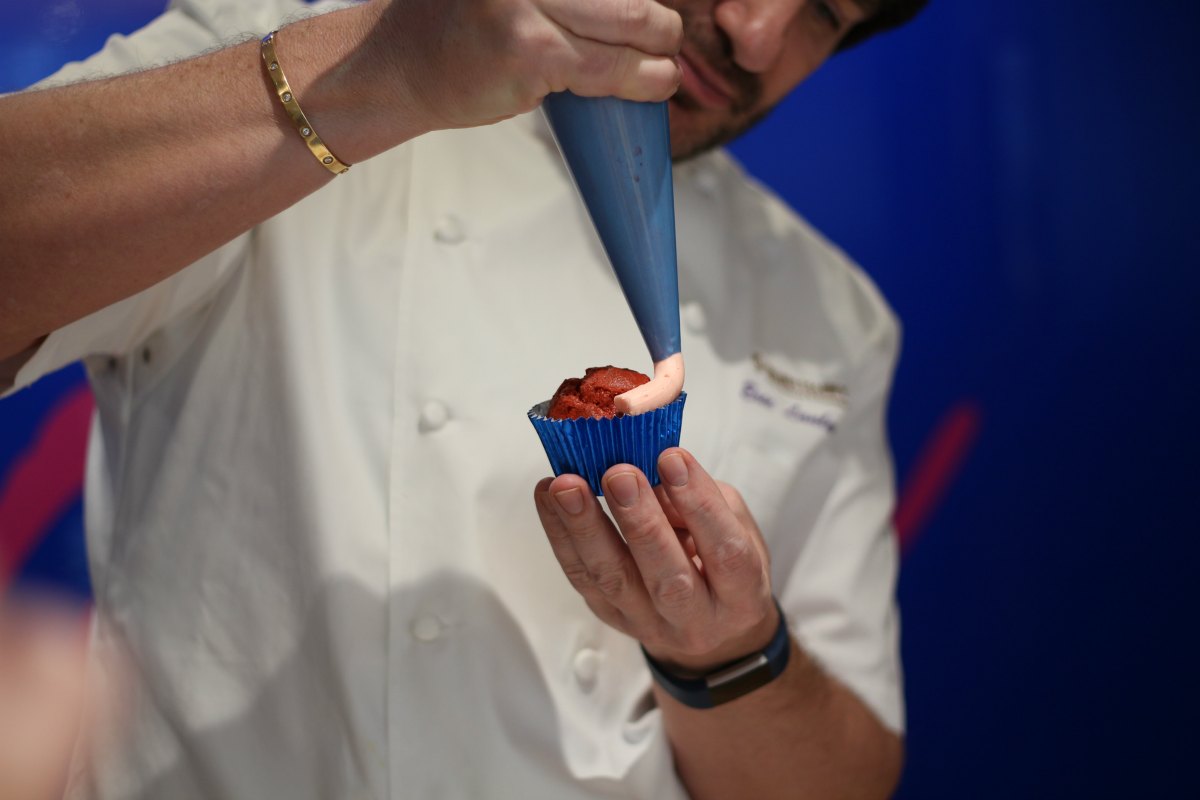 This was a chance to get creative with pedal paste and a rainbow of colours plus glitter galore. Using moulds we shaped figurines to go on top of our cupcakes, then painted them and added sparkle. I went for a fairytale-inspired design with unicorns, flowers and bunnies in bowties.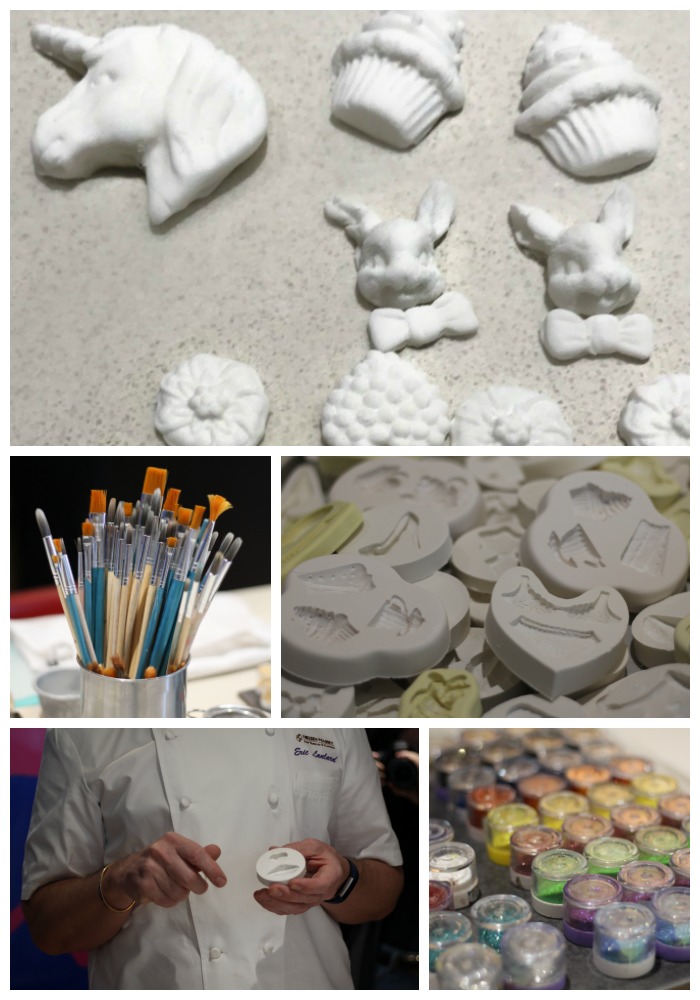 While they dried we got to try our hand at piping. It's definitely not as easy as Eric made it look! My finished result came out like this, perfect for surprising Caspian and Daddy Long Legs when I got home. They were indeed very well received by my boys!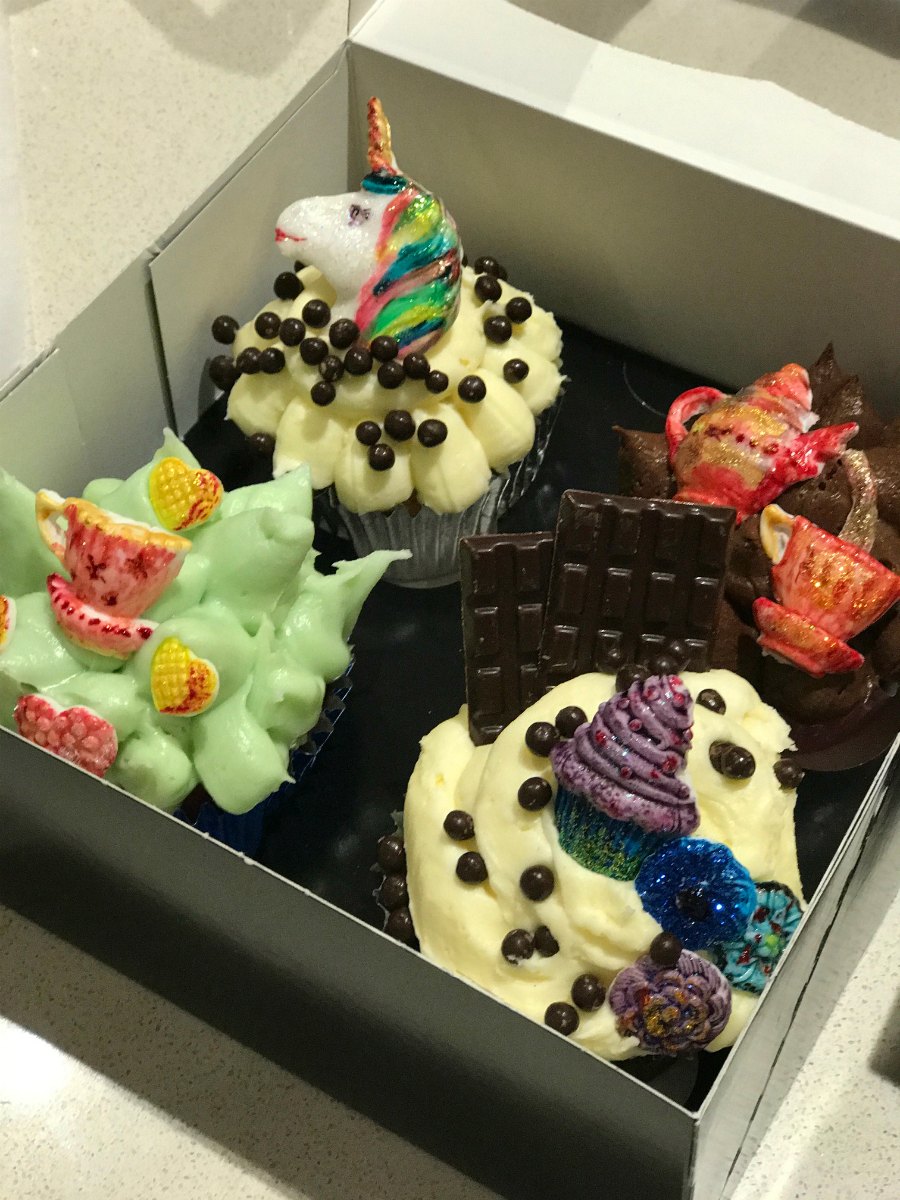 OH LA LA AFTERNOON TEA WITH 'CAKE BOY' ERIC LANLARD
After a couple of hours of hard work, we were rewarded with the most amazing Afternoon Tea. While sipping Champagne and black tea we were served Chicken Caesar Ciabattina, Pesto and Tomato Focaccia with Smoked Salmon and mini filled Croissants with Parma Ham and Mozzarella (vegetarian and gluten free options are available).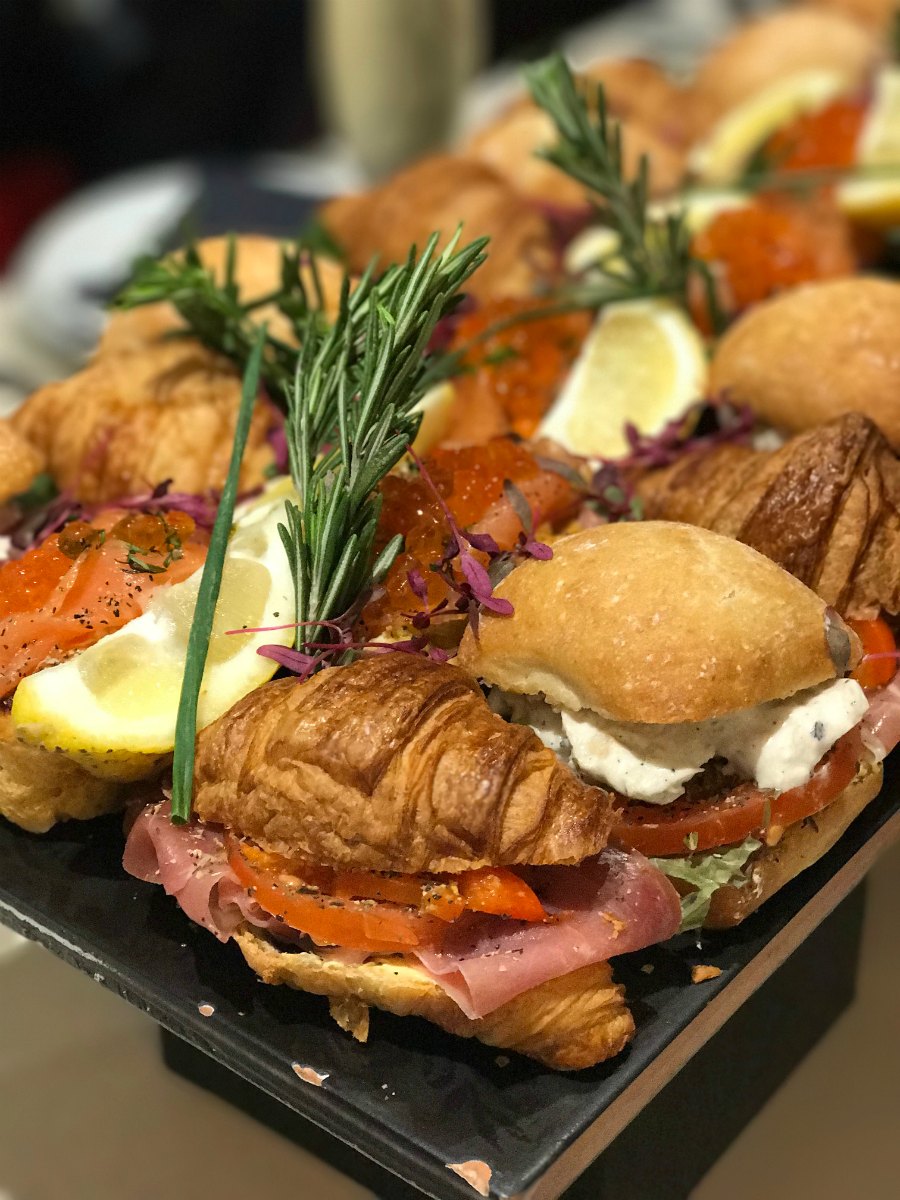 I tried all three and they were all so tasty. The glass of Champagne added to the festivities. It was a fabulous start to the weekend. These events can be booked as a gift through Redletterdays.co.uk and make the perfect present for anyone with a sweet tooth. It would be a great kick-off to a London-based hen do, too.
Then came the cakes, or Petit Fours if you like, although there was nothing small about these delicate and artistic creations.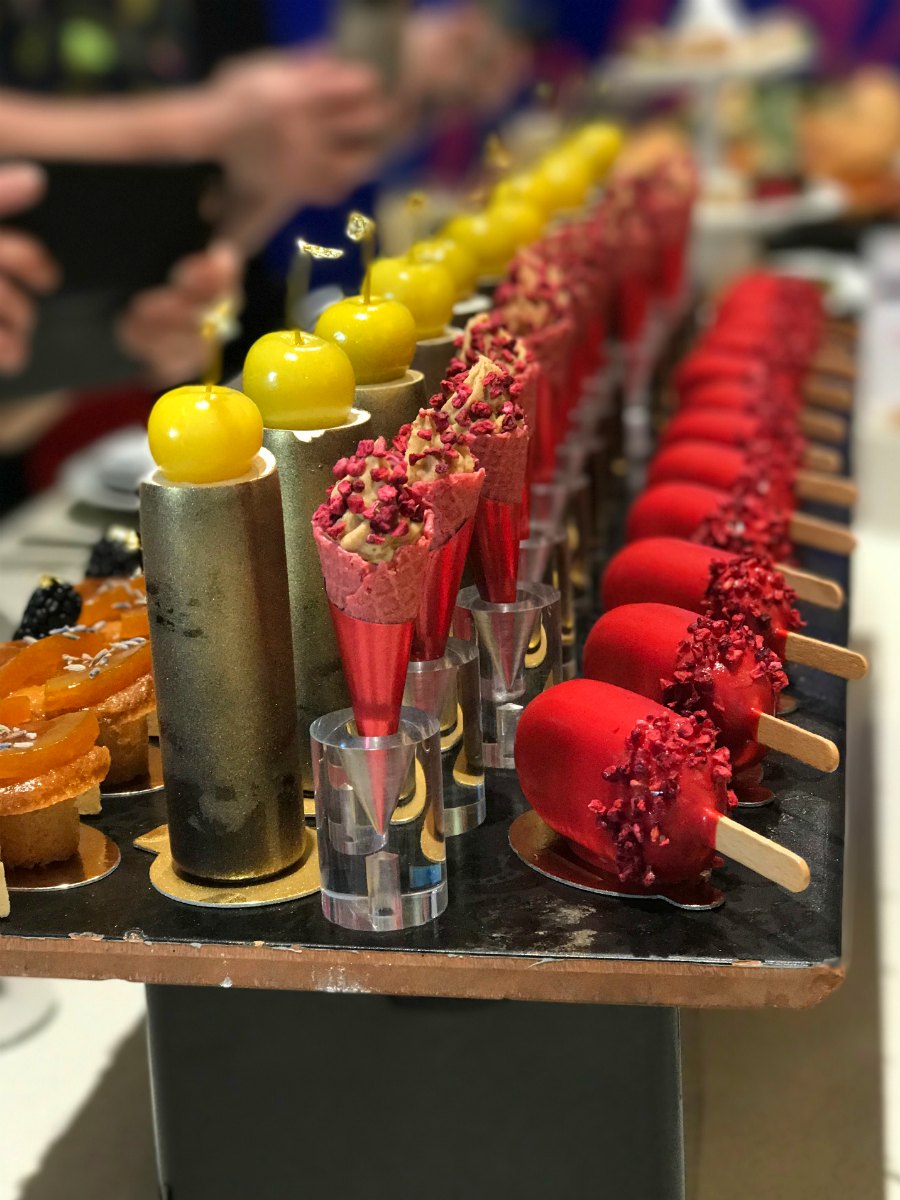 A fantastic display of Lemon & Passionfruit tarts, Mini Berry Waffle Cones, deconstructed dark chocolate cannelloni Tarte Tatins (my favourite!), Orange & Lavender Friands and the Wild Berry 'Magnum'. This was followed by a can can cake stand filled with mini macaroons.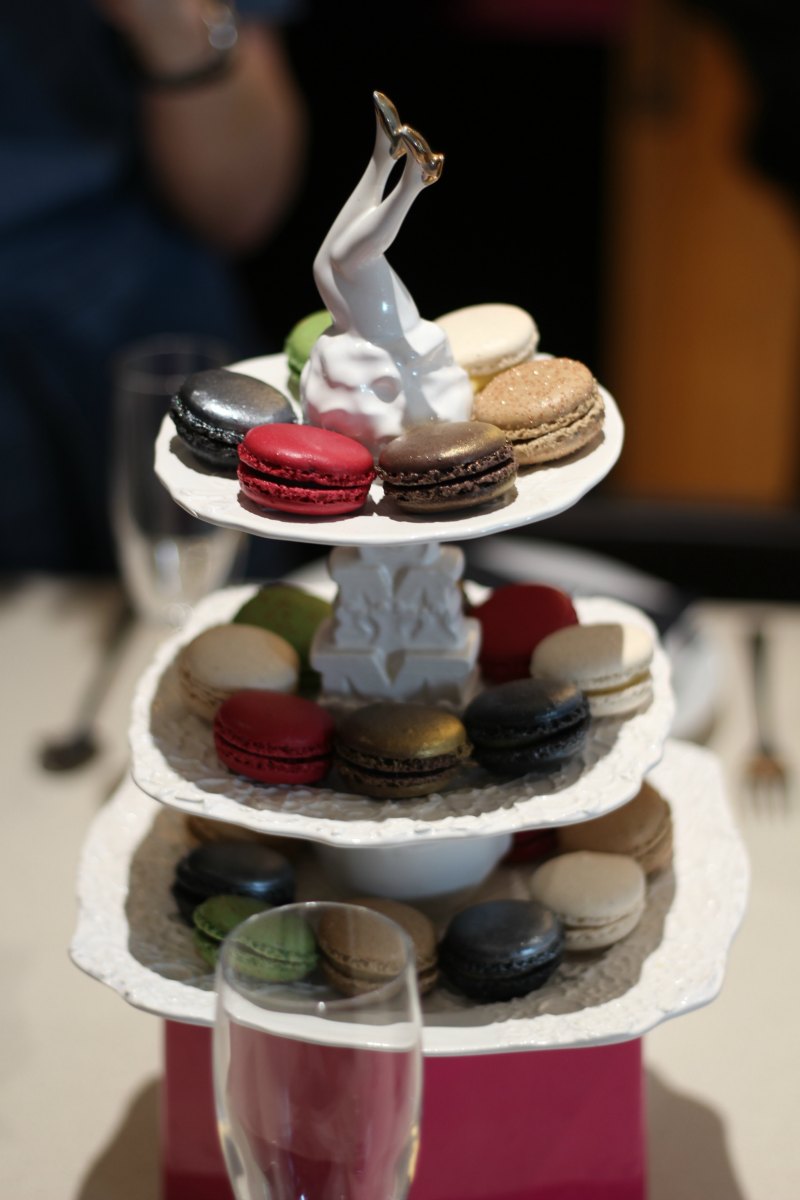 HOW TO BOOK YOUR OWN EXPERIENCE
Currently, you book the cupcake decorating class and the Luxury Afternoon Tea separately. The first is £50 per person which includes an hour's class at Eric Lanlard's fab boutique, Cake Boy London, not far from Clapham Junction. You receive 12 cupcakes to decorate with all materials supplied. Plus you get to take them home afterwards. Lastly, you are treated to a signature hot chocolate as well. Here you can find out more about the Red letter days Cupcake Decorating Class.
If you are less keen on getting involved in the process of making the cakes and would prefer to simply eat them, then the extravagant Champagne Afternoon Tea is for you. Sit back and watch one masterpiece of mouthwatering deliciousness arrive after the next. It's £80 for two for this experience and includes a glass of Champagne plus the tremendous feast.
Please note I participated in this event as part of Redletterdays.co.uk's brand ambassador programme. You can read more on their blog.