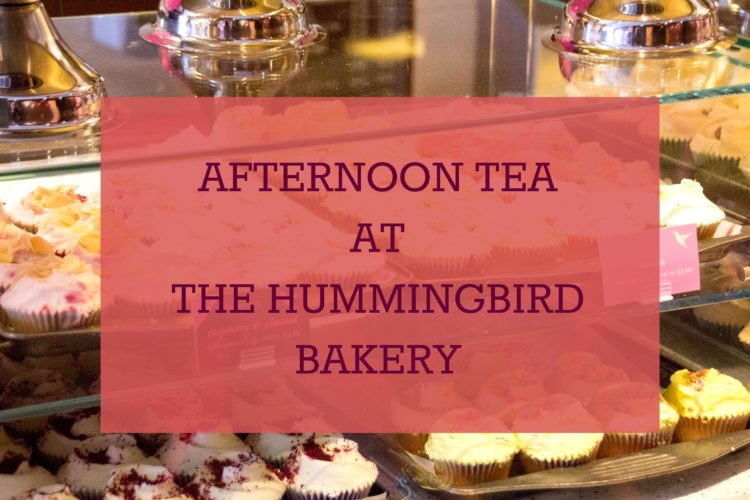 The first Hummingbird Bakery opened on Portobello Road in 2004. Dedicated to bringing American cupcakes and baked goods to the English capital they've since opened 5 more across London. The latest is in Richmond, not far from the well-connected station, so easy to reach by public transport.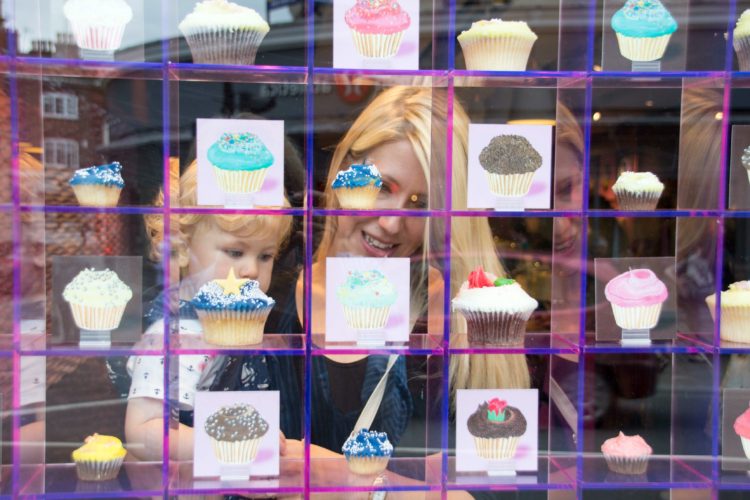 Most renowned for their vast selection of delicious and beautifully decorated cupcakes, the bakery also sells occasion cakes with their layered Rainbow Cake probably being one of the most sought after. As cakes is their specialty their Afternoon Tea heavily focuses on sweet, baked good, so you wont find any delicate finger sandwiches in the line up.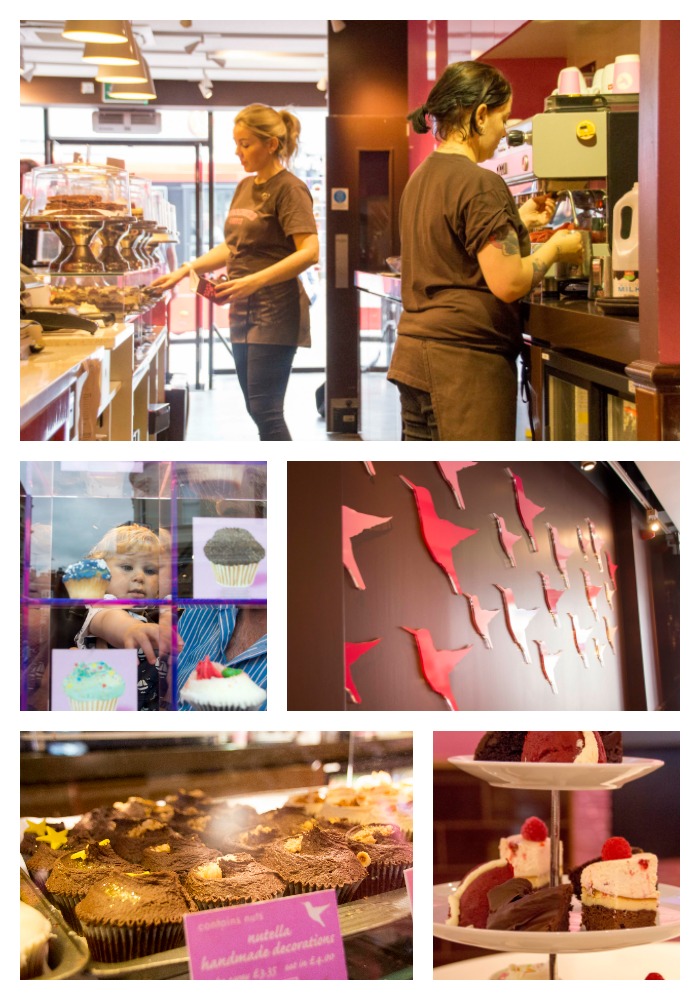 The Afternoon Tea for Two allows you to choose a cupcake each, a slice of cake, a whoopie pie and a brownie to share. We chose a raspberry and almond cupcake, a vanilla cupcake with blue icing, a red velvet whoopie pie, a slice of chocolate cake and a raspberry cheesecake brownie.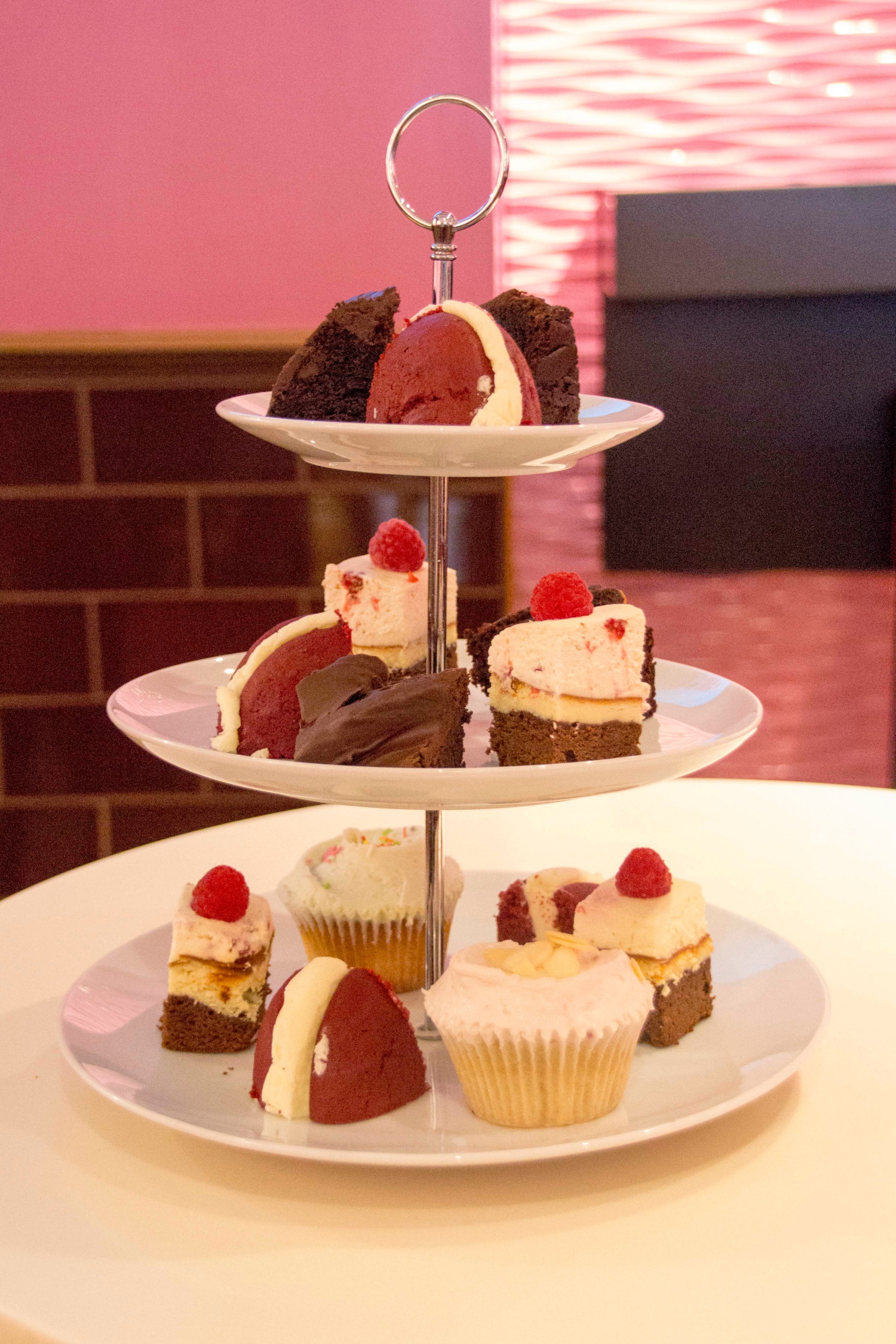 It comes with refillable tea or coffees. Daddy Long Legs was delighted to see they serve his favourite Illy coffee and remarked that the cappuccinos were excellent. So was my mocha. Creamy and well-prepared.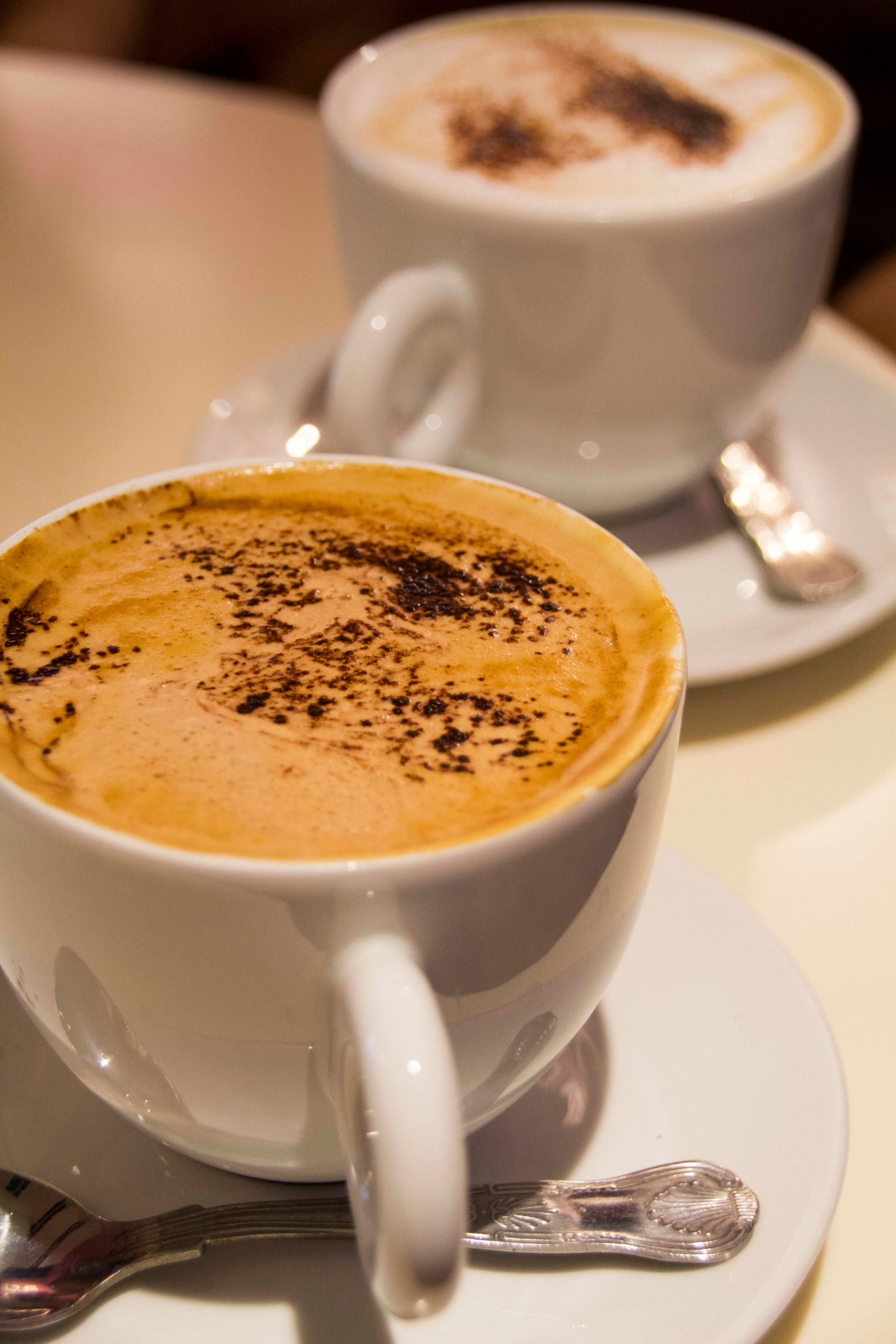 The cakes were tasty and melted in the mouth. We can highly recommend this calorific American take on British Afternoon Tea. Luckily Richmond offers plenty of beautiful paths along the river and also in the park for a stroll afterwards to burn off all that delicious cake.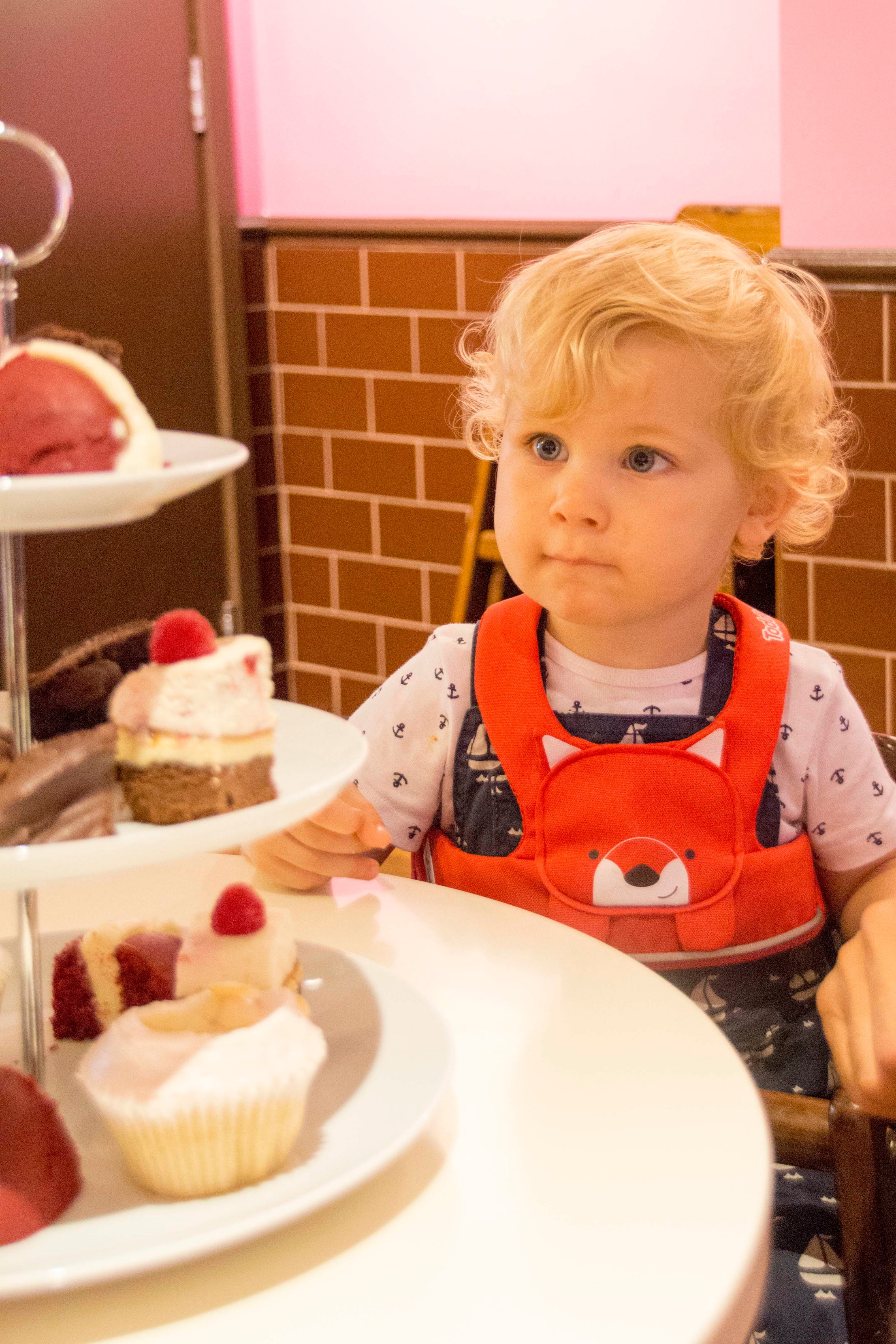 Caspian's eyes tripled in size when the three-tier-cake stand was placed in front of him. He's only allowed cake on special occasions and luckily is just as happy with fruits. But the cakes didn't stand a chance.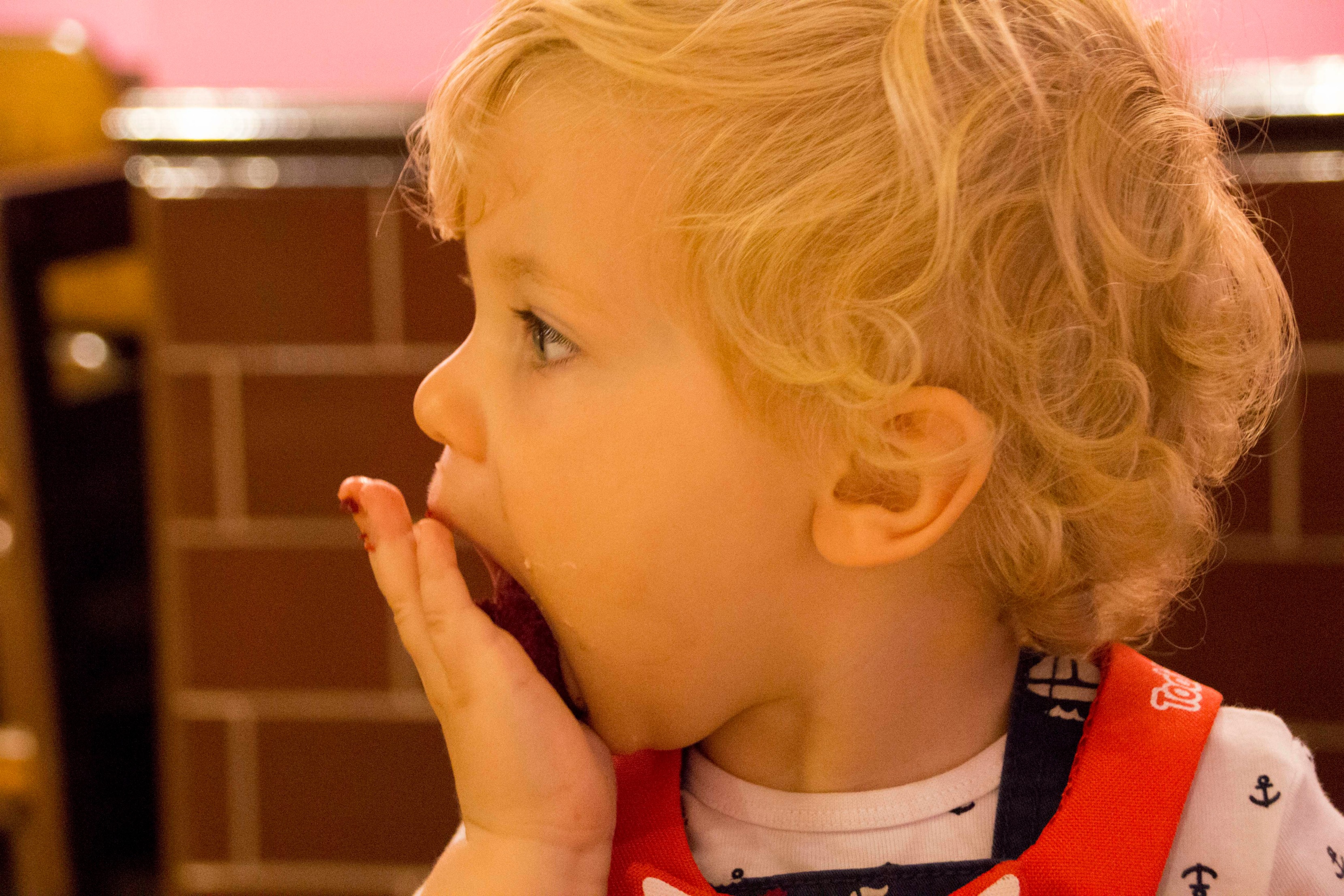 Even with out best efforts we were not able to finish it all though. The lovely staff expertly packed up the leftovers and so we got to enjoy the yummy cakes at home too.
The Hummingbird Bakery is located at:
3 The Quadrant
Richmond
Surrey
TW9 1BP
It's open every day and you can also order online. The Afternoon Tea for Two retails at £12.50 per person.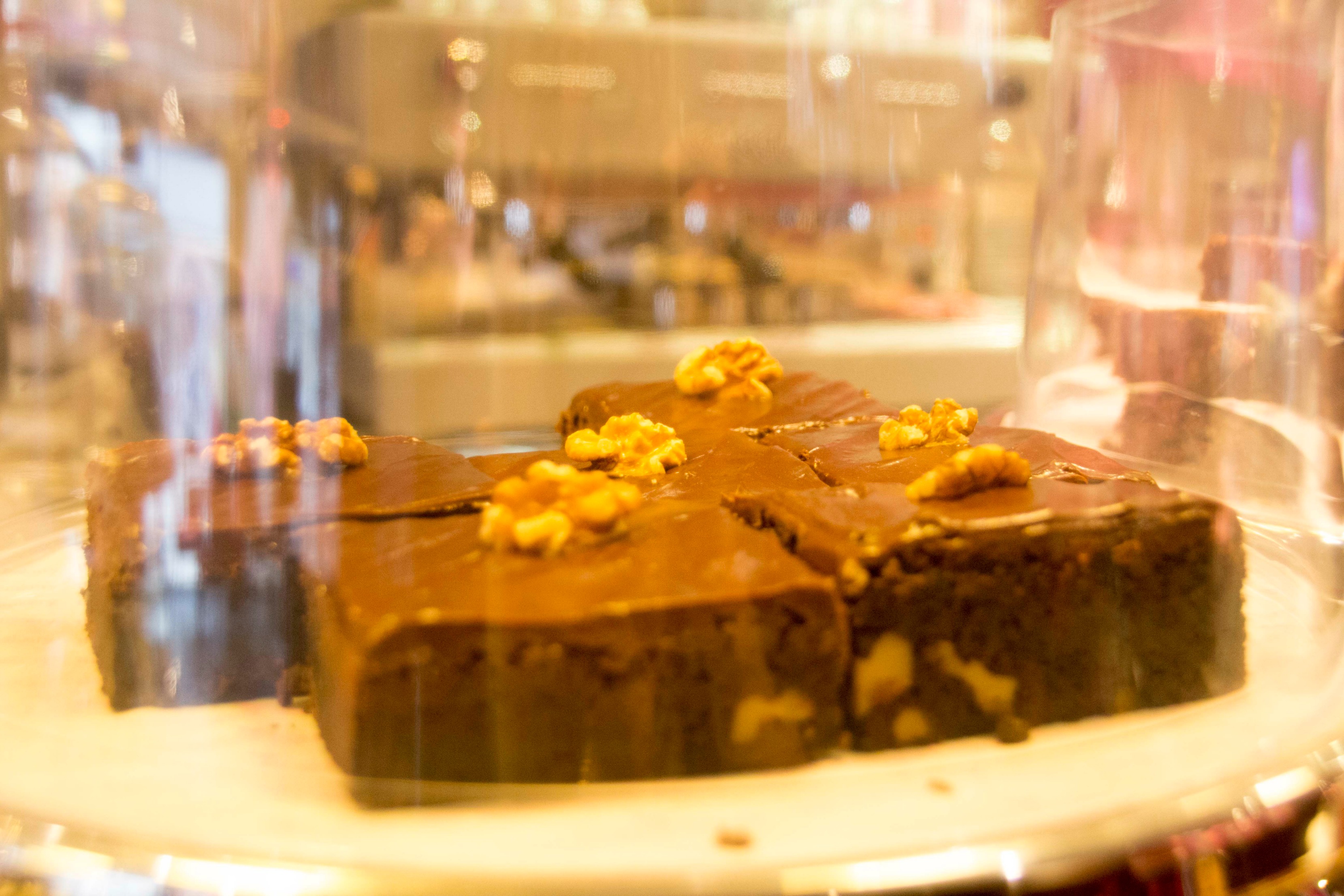 NB! Please note we were gifted the Afternoon Tea for Two in return for a review. All words and opinions are my own. All pictures are taken by ScandiMummy.com and copyrighted.