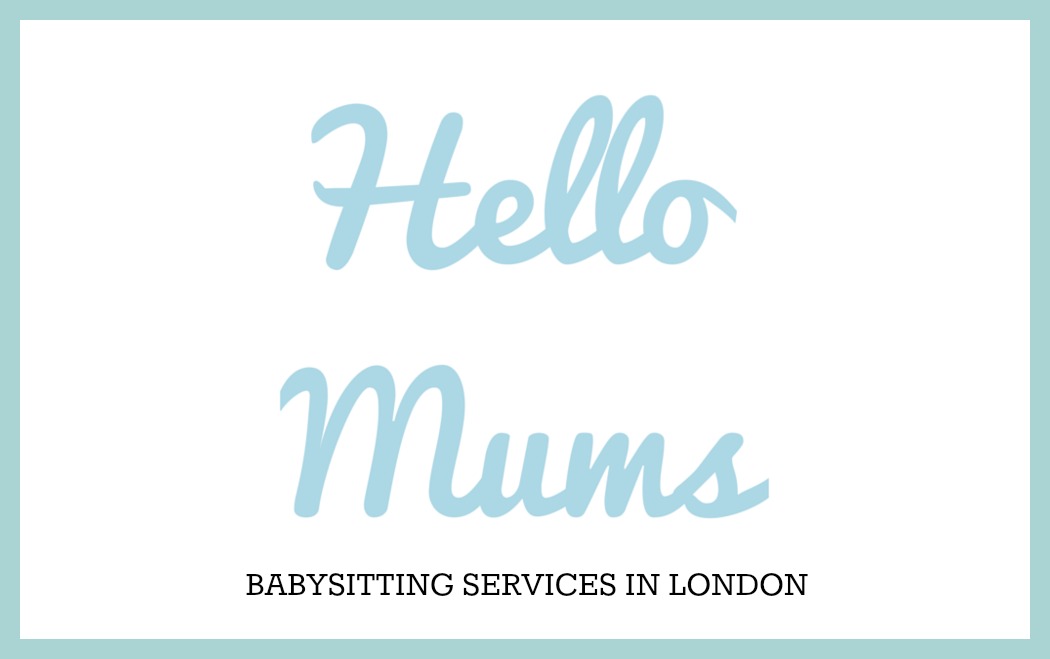 A couple of weeks ago I wrote about struggling with not having more of a support network close by. We have good friends, but no family where we live. At first I didn't mind and Daddy Long Legs and I just got on with things and managed fine.
It is however draining to never get a break, both for us as individuals, but also as a couple. As Caspian is getting older we've realised that we do need a little time to ourselves here and there. Just an evening out once in a while to pursue what we love, playing bridge in our case, or to simply enjoy a nice romantic dinner. We've had a couple of regular local sitters, who have been great. But they can't always cover and so we've looked around for other options.
In November last year I attended the Clapham Pregnancy and Baby Show. I can definitely recommend going if you are in that neighborhood. I was introduced to a company there called Hello Mums. A London-based babysitting provider. They recently offered me to try their services.
At first I was a little apprehensive. We had never left Caspian with a stranger. The girls we've used previously we've known personally and they've already had a strong bond with our boy. But on the other hand I felt very confident that Hello Mums would live up to their good reputation, so we decided to book in an evening.
I'm generally the one putting Caspian down as he normally feeds to sleep. I had therefore arranged for our babysitter to arrive at 6 pm, so she had a chance to interact with him before bedtime. Not only did she do that, she helped with his dinner, to clean him up and change him and he immediately took to her. This was great, as he wasn't particular sleepy that evening, but seeing her with Caspian meant we felt very confident leaving him and let the sitter put him to bed afterwards.
About an hour later I received a text informing me that he had been an angel and was now fast asleep. This allowed me to relax even more and we had a wonderful evening. I had asked for another update a couple of hours later and on the dot it arrived telling me he had briefly woken up but was now sleeping peacefully.
The minimum time you can book a sitter for is three hours. The rates starts at £8 per hour in the evenings plus a small booking fee which varies depending on whether you become a member or not.
You receive a profile to view beforehand, which means you can show your child or children the person who is coming. You also get a reminder text with your sitter's name and phone number on the day of your booking.
If, like us, you might feel a little apprehensive about using a service like this, I recommend contacting Hello Mums with any questions. All their babysitters are vetted, have years of experience working with families and young children and the sitter is happy to follow your instructions and keep you updated with as many texts/calls as you need to have a good evening out. You can also book Hello Mums in the day time, if you need childcare then.
Have you tried a service like this? What are your thought on hiring a babysitter.
NB! Please note we were provided with an evening of babysitting from Hello Mums in return for this review. All words and opinions are my own.