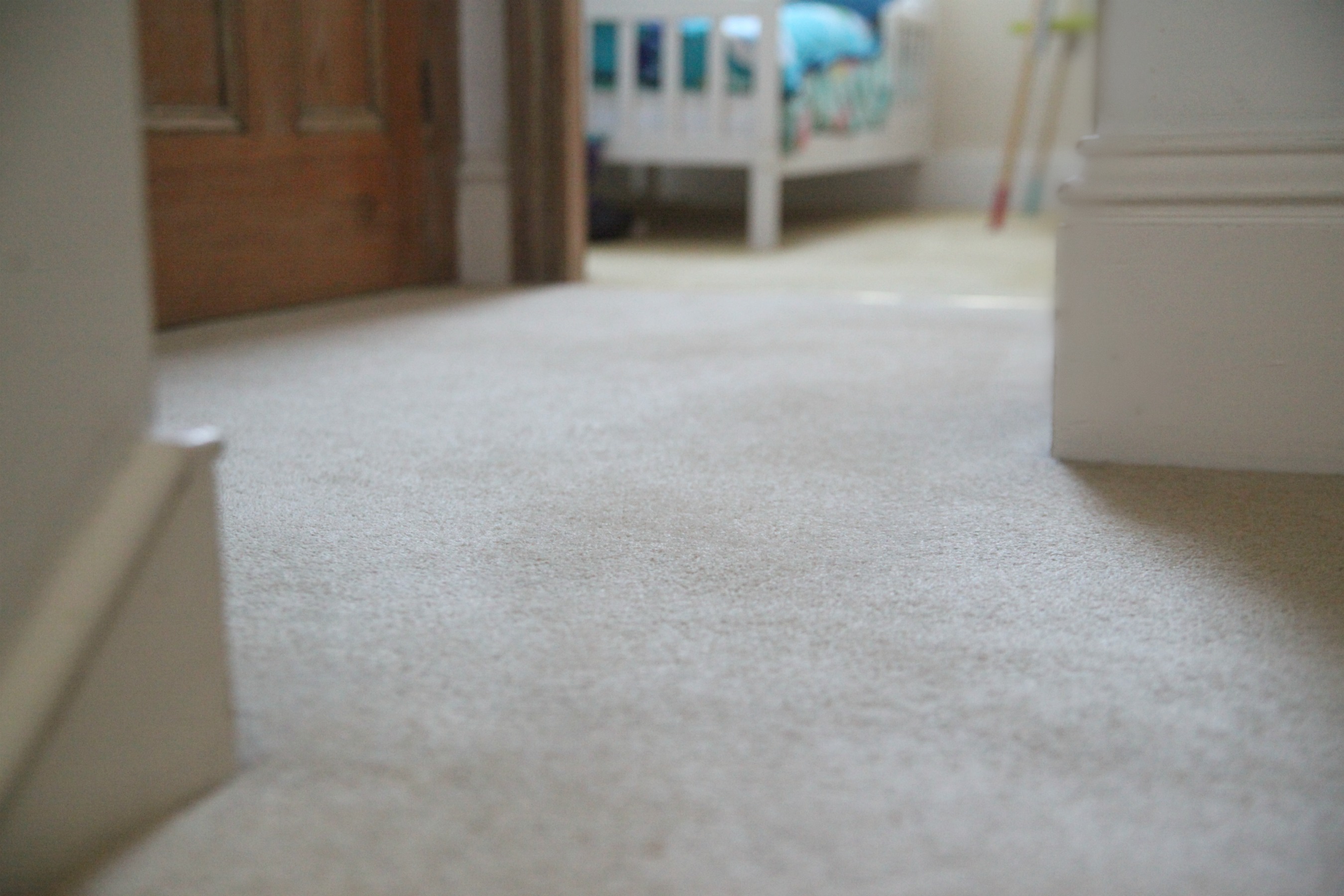 As The Beast from the East has taken hold of the country you might be stuck working from home. You might even be juggling your children who are off school. As you look around you realise that your house is in dire need of a proper spring clean. For when spring actually comes that is! Although who wants to add to the misery and start cleaning when the weather is like this. Why not spend quality time with your children. Read that book you've heard so much about. Or catch up on your favourite blogs?
For months I have been working on giving our bedroom a complete makeover. I've come to the conclusion that the renovation work downstairs will take some time. I, therefore, wanted to create a beautiful space up here. Our house is split into a separate flat at the top and two floors below that need a complete rewire and refurbishment, so quite the project. As I started working on this bedroom makeover I had a closer look at the state of the flat. You can bring in the most beautiful furniture but if the carpets are stained and the place is dusty it doesn't have the same uplifting impact. A carpet clean and spring clean was very much needed!
FANTASTIC SERVICES TO THE RESCUE
I first heard about Fantastic Services on Mother's Day last year. No, I wasn't treated to a clean on this special day, although that would make such a great gift. I was walking through Richmond Station on my way to a photo shoot when a lovely guy handed me a beautiful rose and said "Happy Mother's Day". As I was a little sad to be working on Mother's Day and leaving Caspian the team from Fantastic Services definitely brought a smile to my face that day.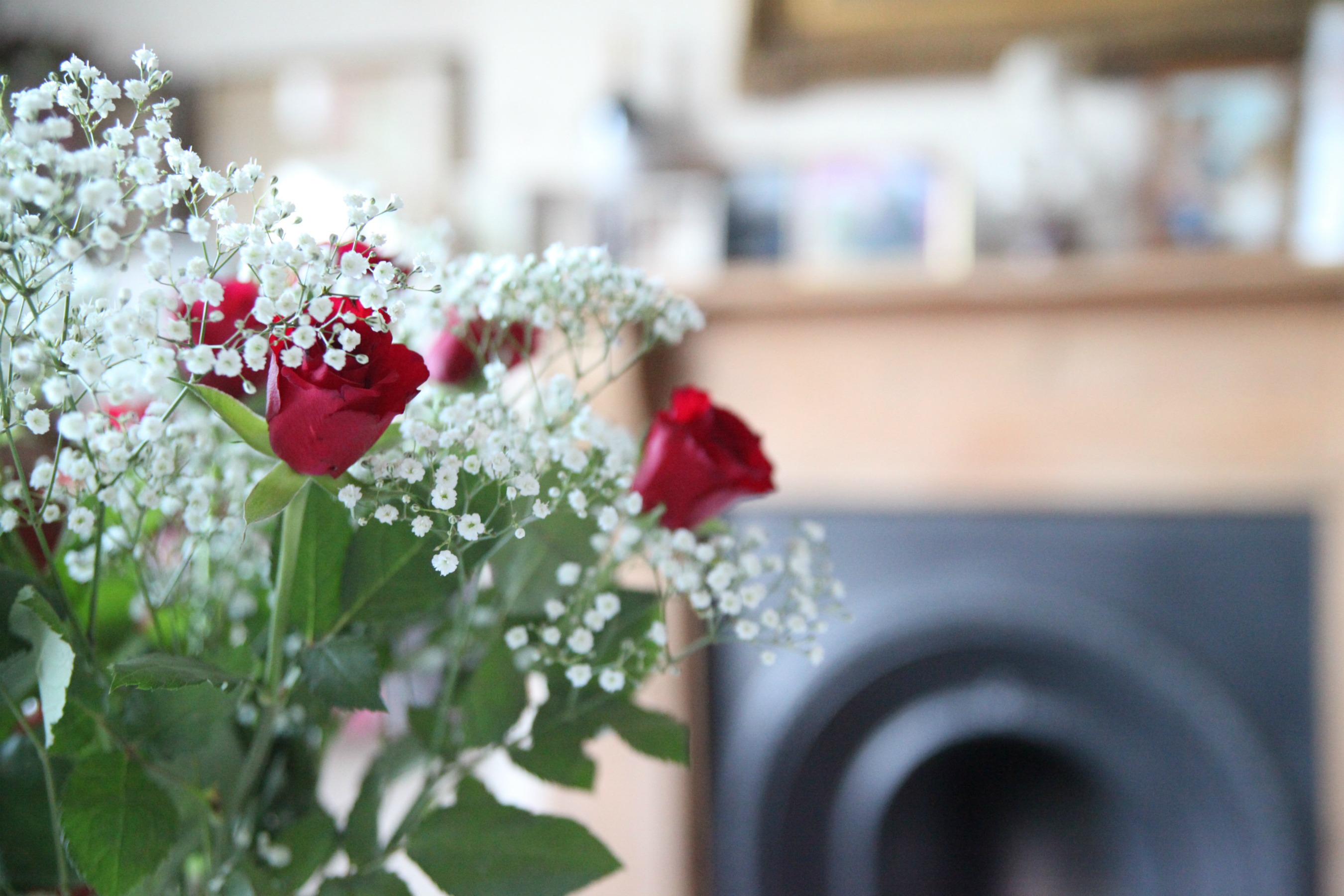 When they got in touch recently to work with us I was therefore quick to accept. We agreed on a big spring clean and for them to tackle our carpets. The carpet clean costs approximately £91 and included one big and one small bedroom and our hallway.
OUR CARPETS NOW LOOK ALMOST NEW
Fantastic Services provided a team of three cleaners and all the products and the machine needed. Knowing the state of our carpets especially by the entrance door and the kitchen I was sceptical that they could do much. My worries were soon put to shame!
All the grey marks and larger stains have gone. The only thing they couldn't get out were eyeliner marks in the bedroom. Under Daddy Long Legs' (not so) watchful eye Caspian got hold of my makeup bag last year. Luckily those are minor and partly hidden by the bed. Overall it does indeed look fantastic and I've started redecorating the bedroom so I'm ready to share that with you soon.
I'm definitely one for leaving the cleaning to the professionals. The result of the carpet clean is something that we could never have achieved on our own. The carpets not only look great they feel very soft, too. The team arrived on time and just got on with the task at hand. The carpets need to dry for 24 hours so I would suggest waiting until the worst of the cold has passed so that windows can be left open. They leave you with shoe covers so you can still move around your house. Greet spring with a clean home with the help of Fantastic Services.
Please note we were provided with the carpet clean in exchange for this post. All words and opinions are my own.