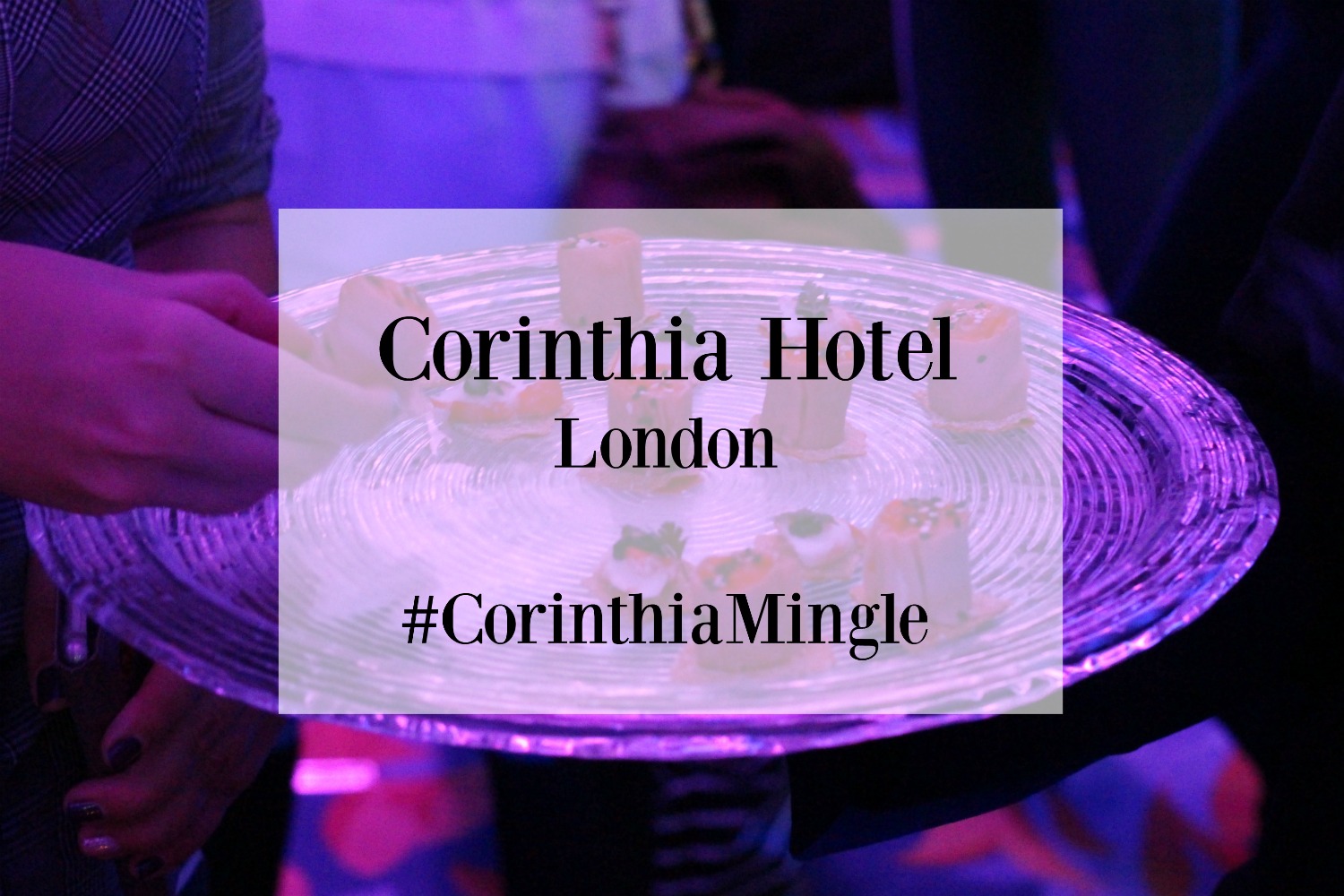 Next week sees the annual World Travel Market descending on exhibition center Excel here in London. It's the leading global event for travel professionals. I'm incredibly excited to attend. I'm so passionate about not only travelling but finding ways to promote both my Scandinavian roots and everything those countries have to offer along with my new home here in the UK.
My parents installed in me a curiosity for new cultures and I've been blessed with many travel adventures throughout my childhood. I'm looking forward to showing Caspian the world in the coming years. Plus there are still places I would love to explore myself. I'm sure I'll be inspired after the 3-day-event next week and I'll make sure to update you on all my finds.
Last night I attended a fabulous mingle in aid of charity and to celebrate the start of World Travel Market. It was hosted by Traverse in collaboration with the beautiful 5-star Corinthia Hotel London. This impressive building dating back to the 1880's is situated on the Embankment with stunning views of London's skyline. It used to house the Military of Defence but was turned back into a luxury hotel in 2008 after a huge refurbishment. I posted this shot from the penthouse suite on Instagram last night to give you an idea of the beauty on display.
INSIDE THE HOTEL
I've also put together a short film so you can get a glimpse of everything that the Corinthia Hotel has to offer. From gourmet restaurants to an extravagant Spa. This is definitely a place to visit if you wish to escape the hustle and bustle of busy London and unwind in calming surroundings. I hope to be back there soon.
If you enjoyed this video I would love it if you subscribed to my channel. Thank you!
Which destinations are on your travel bucket list?
Please follow and like me: