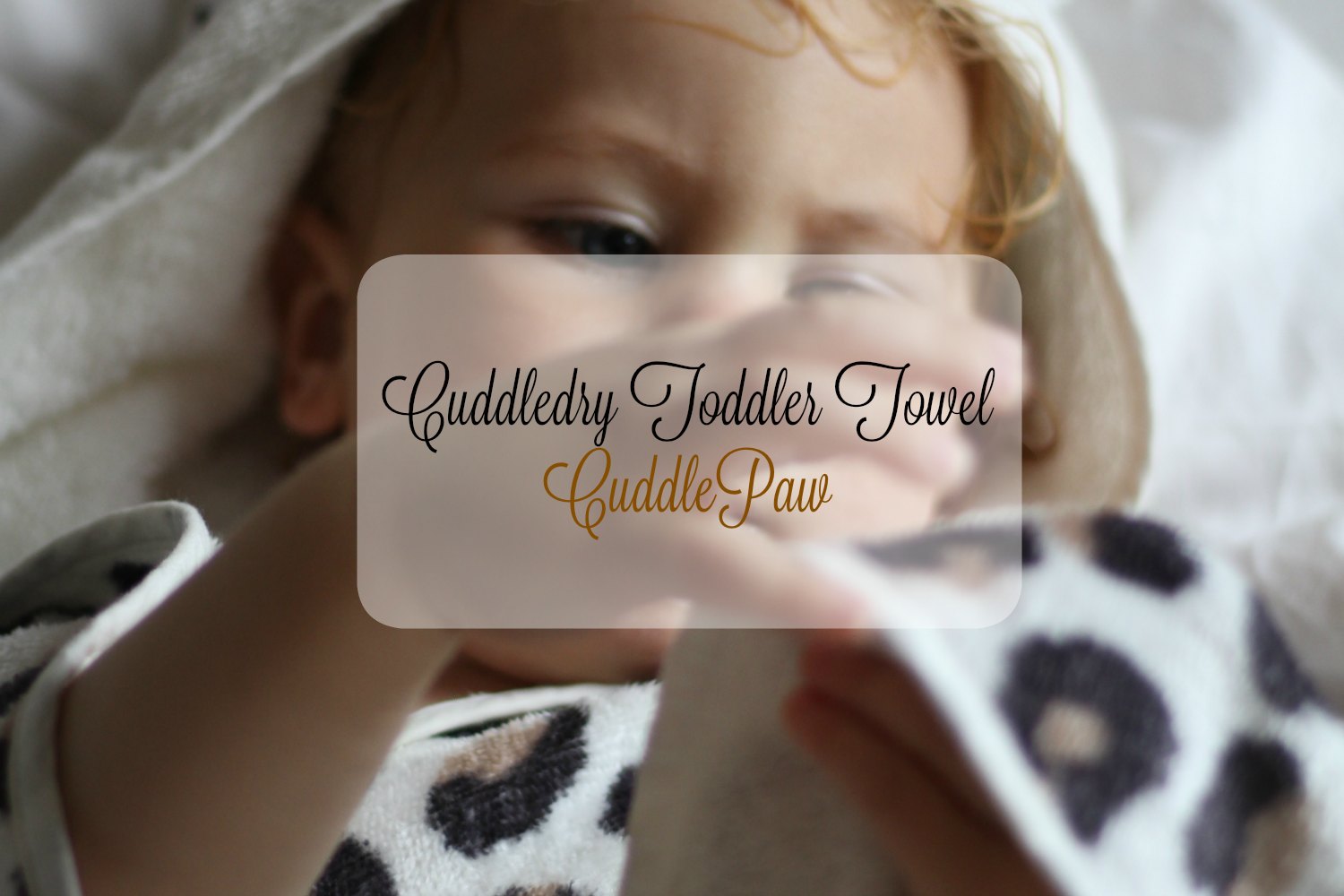 After trying out their sun poncho earlier this summer we fell in love with Cuddledry. It's been super both in and outside the house and I love that it has built-in UV 50+. So when being offered the opportunity to try their hooded toddler character towel we naturally jumped at it. We picked the snow leopard Cuddlepaw version. Daddy Long Legs is now hoping for a white Christmas so that we can do a fun photo shoot in the garden.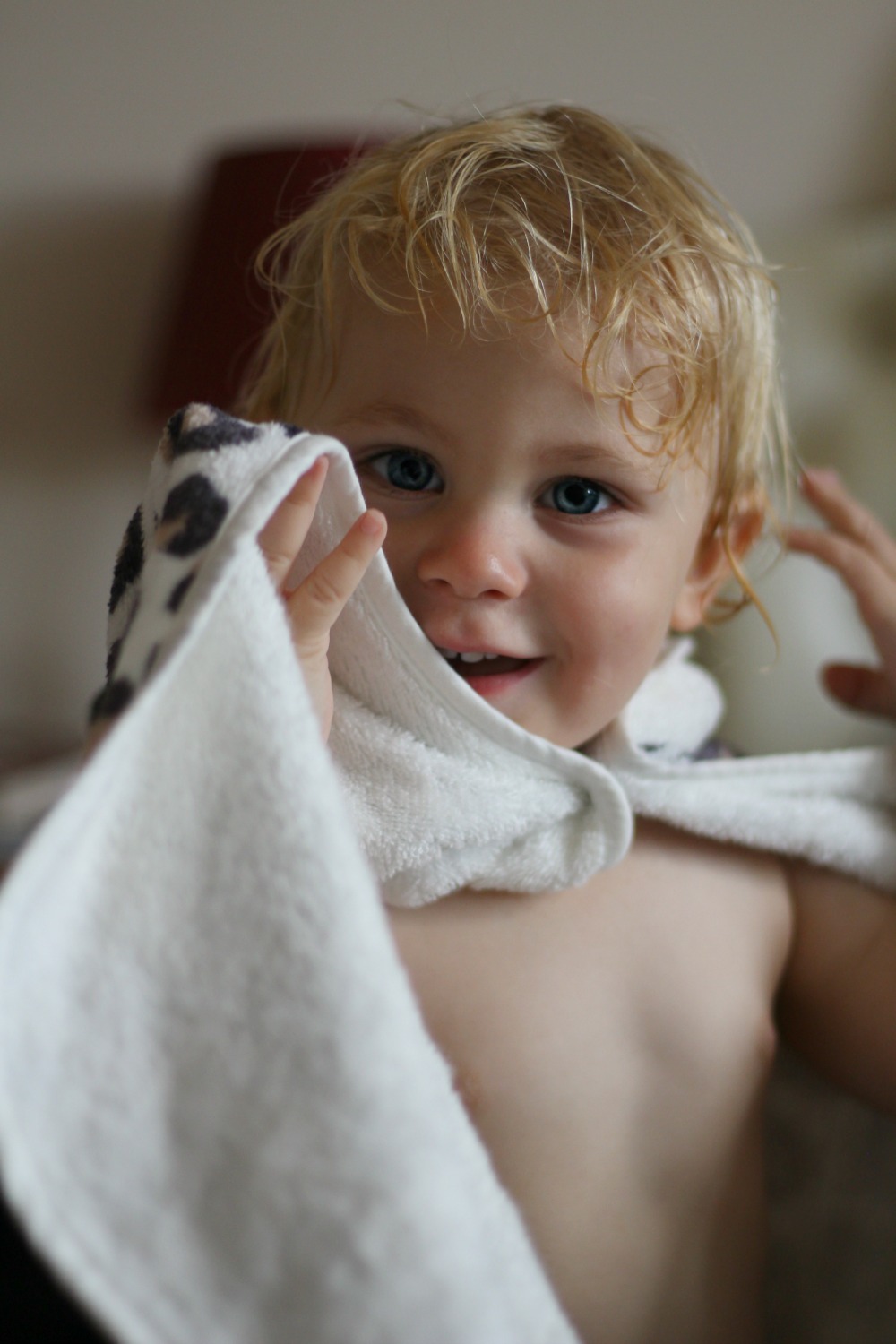 Like the poncho it is also made from bamboo so equally soft, but bigger and serves more as a hooded cape. It absorbs quickly leaving your little one dry and free to play straight out of the bath.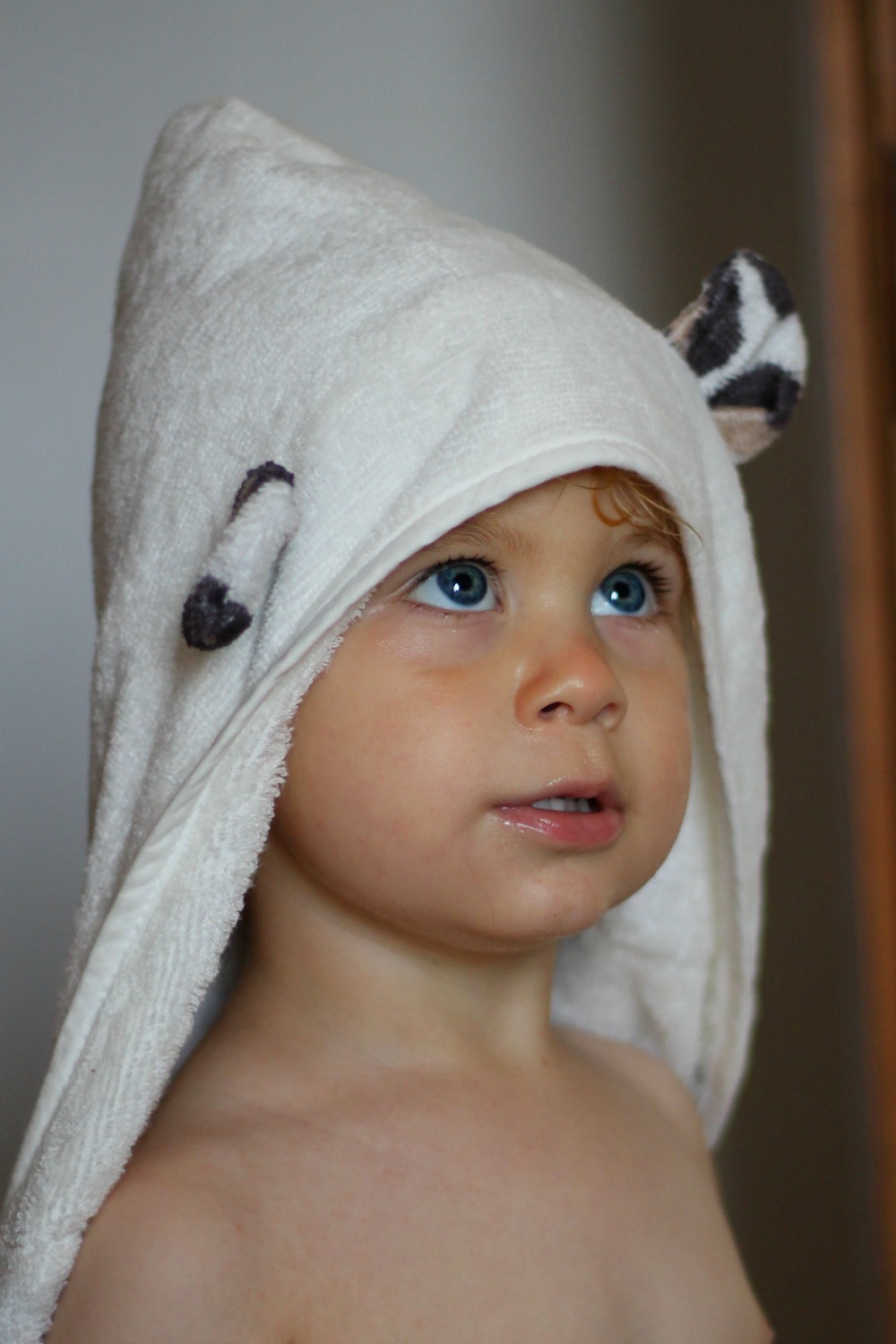 Caspian wonders where those ears appeared from.   
It's appropriate from the time your child starts walking to around age 3. Caspian is tall for his 18-months, but it will still last a long time. He loves whizzing around in it after bath time. The hood (when he allows it on) helps dry his curly hair quicker and keeps his head warm.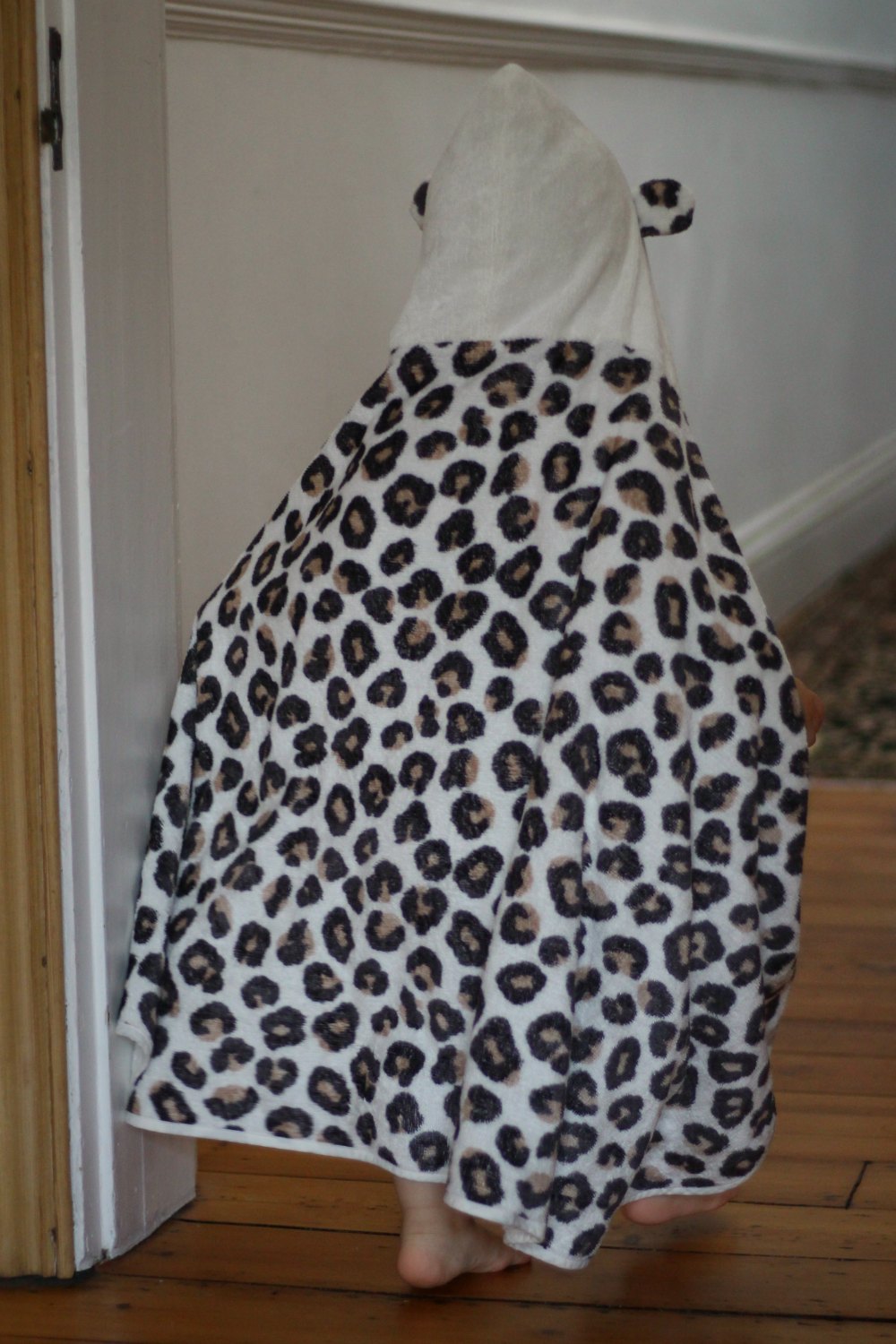 How cute does he look?
My only critique is that the little popper under the chin is too small. It makes it fidgety to close and Caspian doesn't have the patience to stand still long enough for my clumsy fingers to sort it.
There are seven different characters to choose from, but with the Cuddlepaw Snow Leopard the company donates £1 to the WWF to help protect endangered snow leopards, which I really love.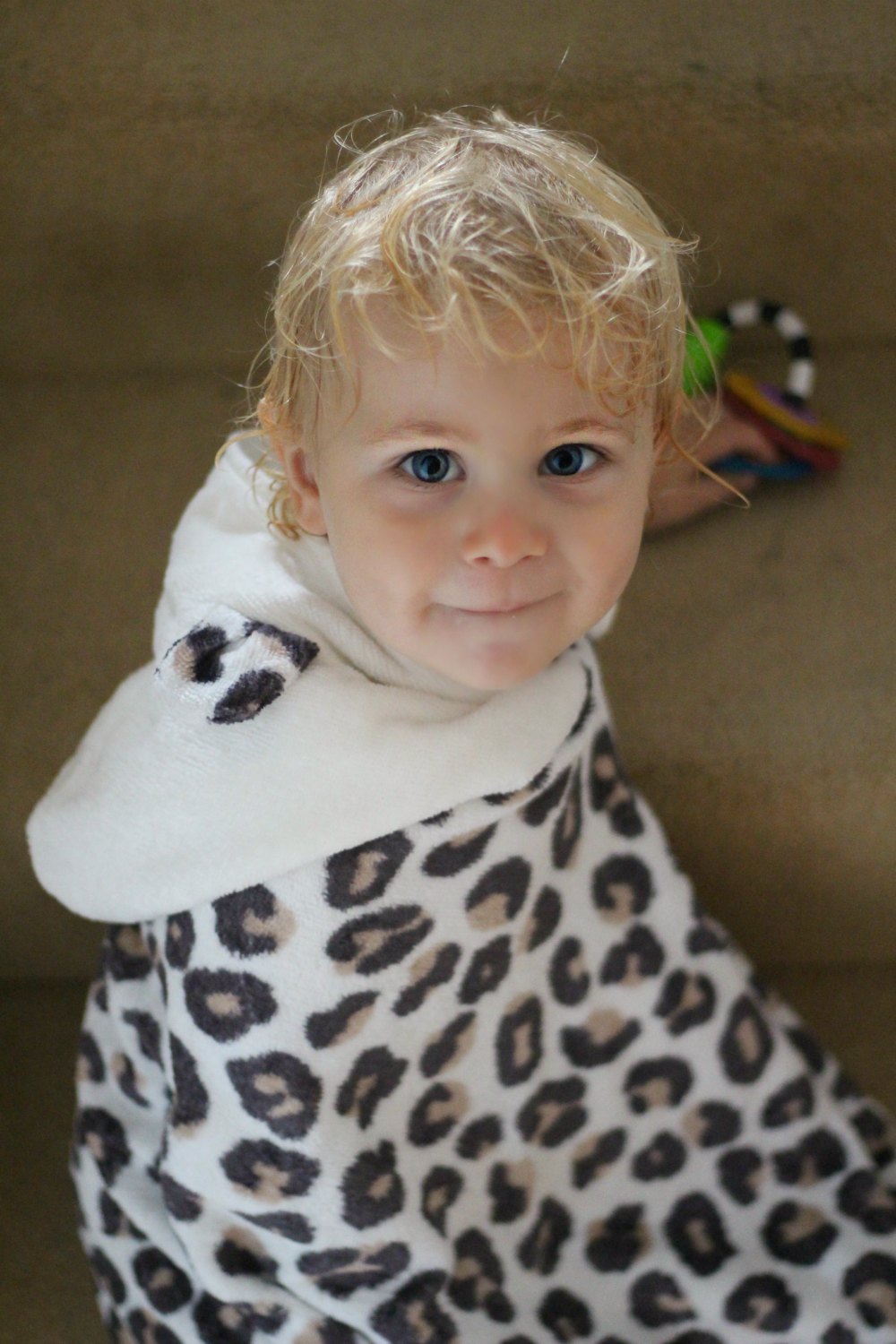 Wraps around perfectly to keep him warm.
It retails at £34.99 and you can buy it online.
Yesterday Cuddledry also launched a new beautiful baby towel in a grey and white star print. It's an apron towel which means you are in full control and can hold your newborn close as you lift them out the water. Very clever and fashionable – a great gift for new parents.
NB! Please note we were gifted this product. All words and opinions are my own.