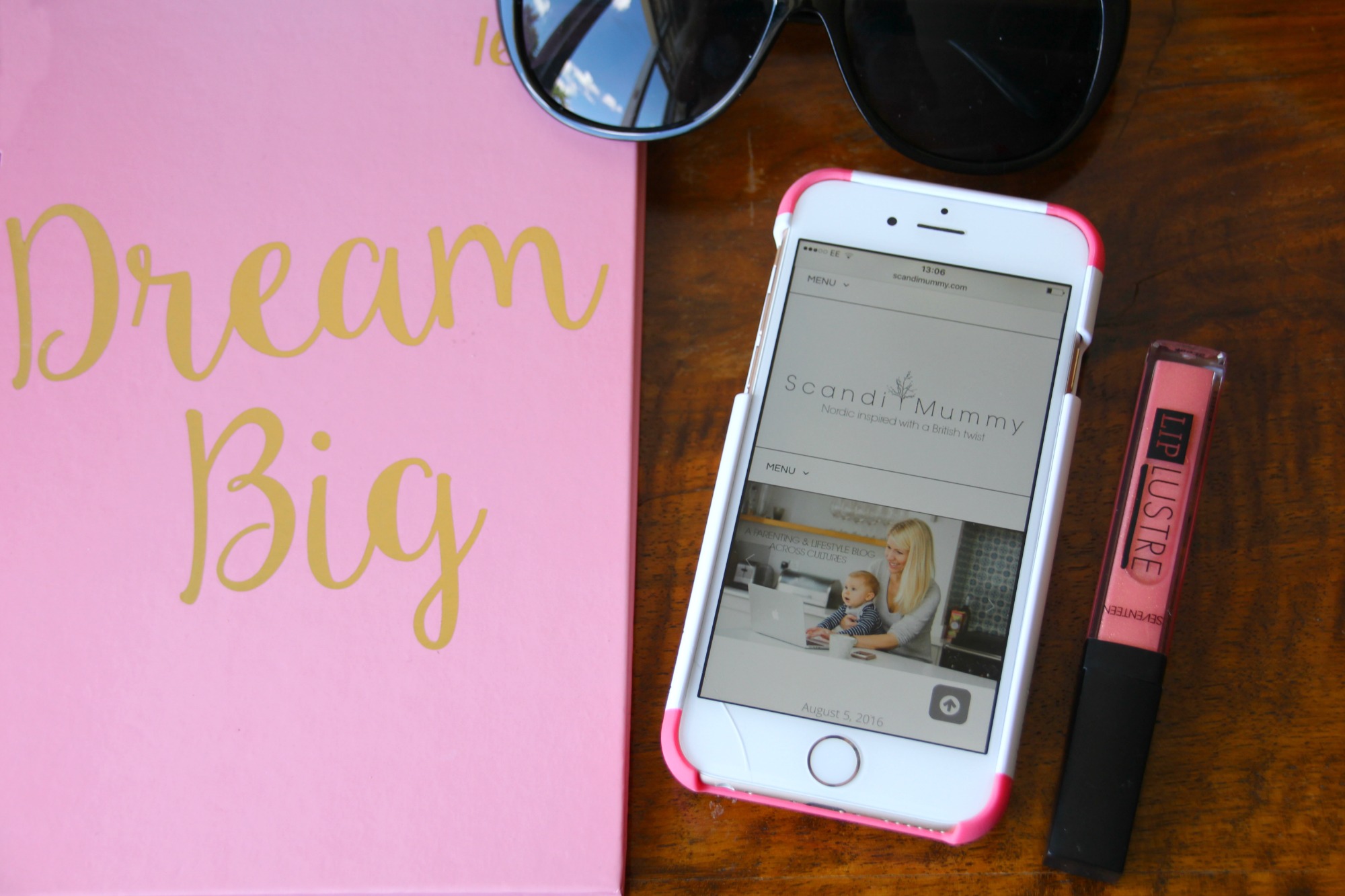 In the early days of motherhood your phone becomes your friend. It allows you to google all those weird questions you might have as a first time mum. It often provides middle-of-night entertainment whether that be social media or netflix while you sit through those long sessions of cluster feeding. It will most likely attract the attention of your toddler once he or she starts noticing the world around them. And soon you find your older kids asking to use it for Pokémon Go.
So it's naturally a good thing to make sure it's well protected. A sturdy case is essential. But what if the case did more than just provide protection?
When Caspian was born I would often settle him with my phone in hand. We would get comfortable in bed, I'd make sure I had food and drink close by and all was going well. After his feed he would drift off and I would often be too tired to get back up, but not tired enough to sleep. My iPhone 6 screen is large enough for me to watch TV and films on, but often I would realise too late that I had left my head phones somewhere else.
When he was really little this didn't matter so much, as he would sleep through most noise, but as he grew and became more curious I couldn't have the sound on without waking him. I would curse under my breath being stuck there under a sleeping baby with my head phones out of reach.
I therefore naturally jumped at the opportunity to try dome8. The husband and wife team behind this clever and ergonomically enhanced design came up with the idea after he often left his head phones behind commuting to work or spent ages untangling, when he finally did remember them. Sounds familiar?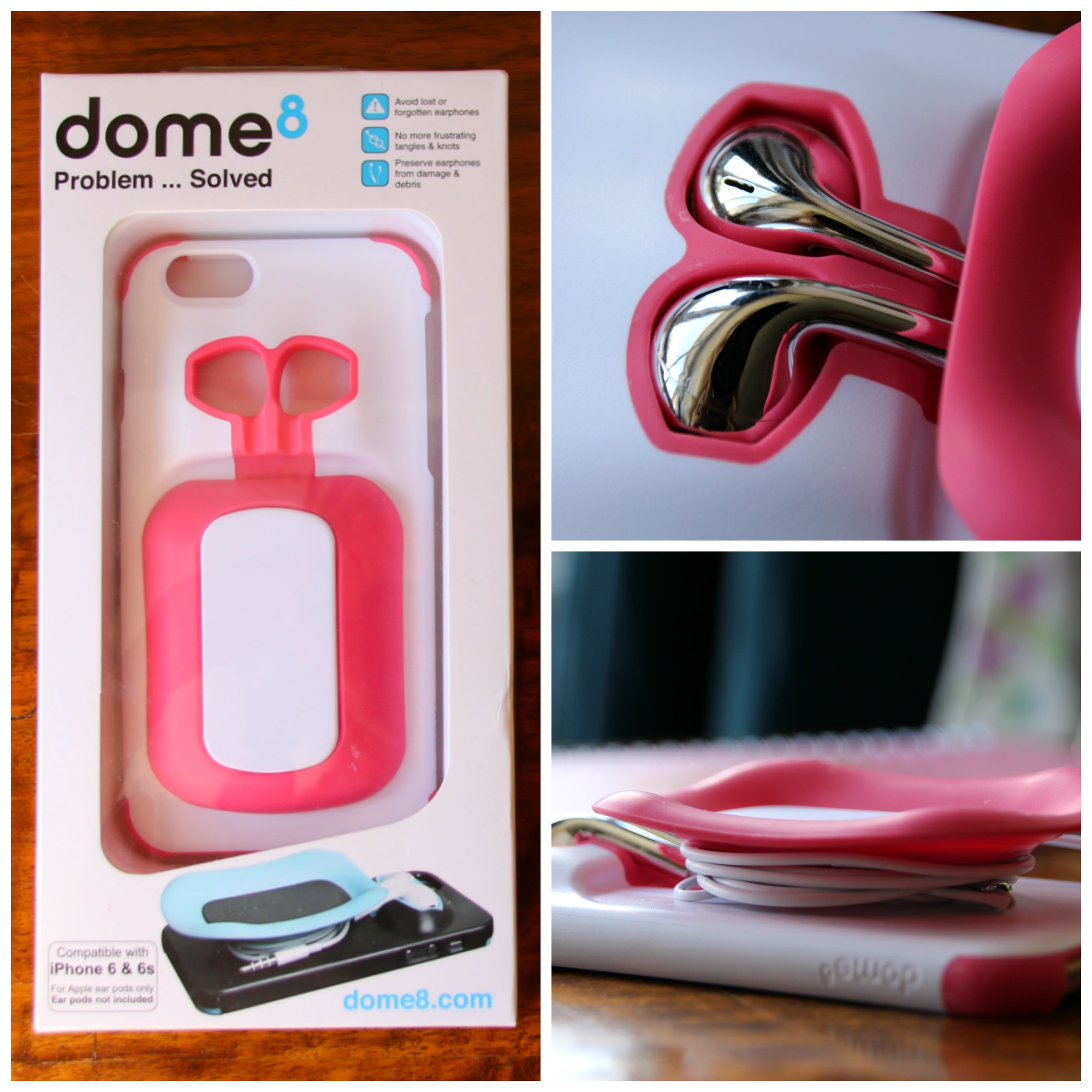 The case has room to attach the headphones at the back. You simply lift the rubber flap, stick the ear pieces in first and then wrap the cord around and close the flap. When you need them simply unravel and pop out the ear pieces last.
It does make the phone a little more bulky, but I find that it's easier and more comfortable to hold now. The case comes in five different designs for the iPhone 5 and 6 models, and has a modern, sporty look about it. Dome8 retails at £14.95.
It makes a great gift for anyone commuting, for older kids returning to school this September or for new mums who will need their headphones to hand.
Dome8 has kindly offered up a case, so you can win your own in this fun giveaway. Simply follow the instructions given in the Rafflecopter widget below for a chance to win a case of your choice.  Good luck!
Terms & Conditions:
The closing date is 00:00 am UK time on Sunday the 11th of September 2016
The prize is one dome8 case of choice. Colours and style may vary from pictures above. No cash alternative
The competition is open to UK and Northern Ireland only
Entrants must log in and follow the directions given via the Rafflecopter widget
All entries will be verified
The winner will be chosen at random using Rafflecopter
The winner will be notified within 5 days of the closing date. The winner must respond within 30 days of receiving the email  to claim their prize
The prize will be dispatched directly from the brand
The competition is not affiliated with Twitter or Facebook
NB! Please note I was sent the dome8 for the purpose of this review. All words and opinions are my own.