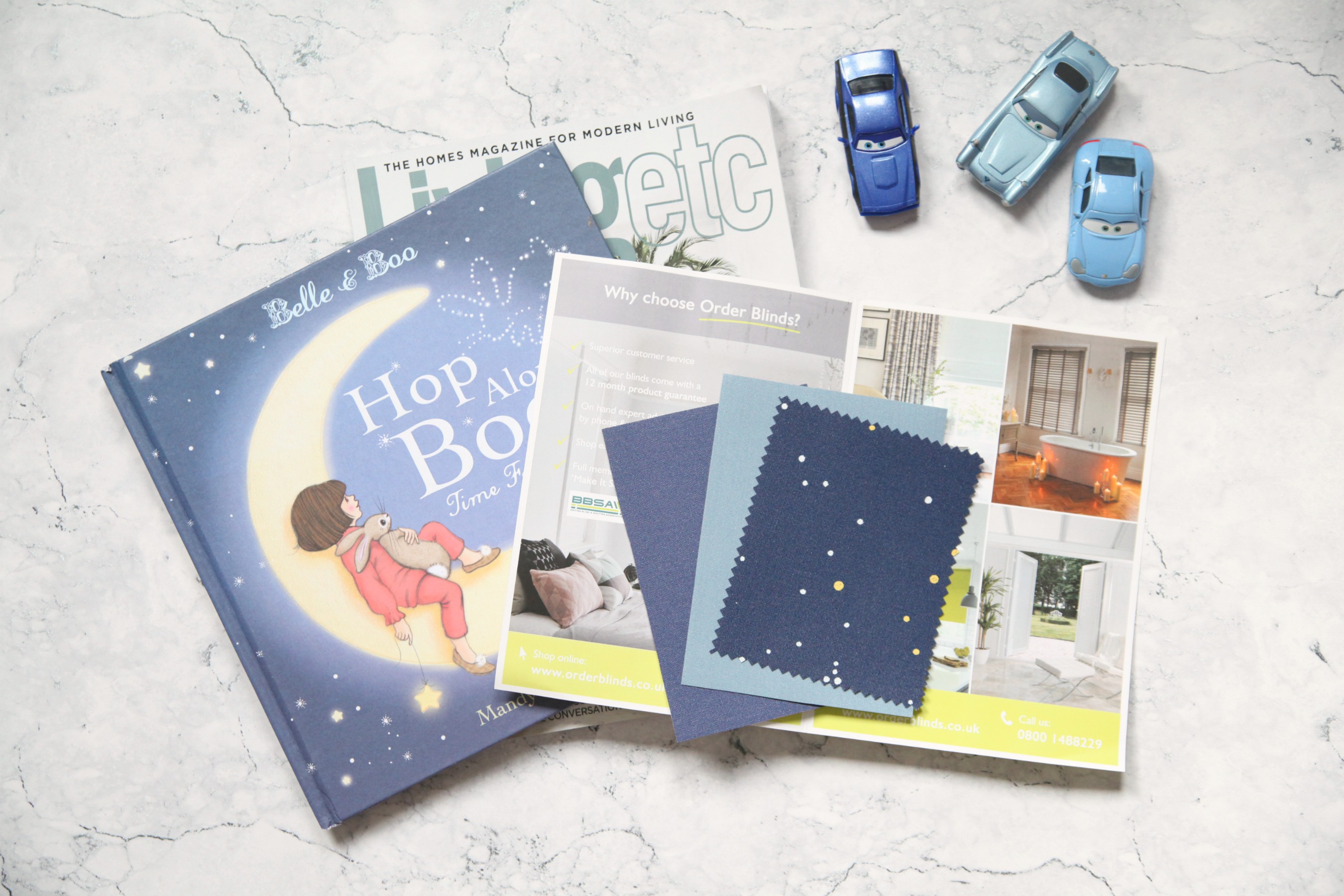 What is the holy grail for parents? I'm guessing it's how to get their children to sleep better? Or sometimes just sleep? Where do they get all the energy from? Caspian started out in a Snuzpod next to me and quickly ended up sleeping in our bed. Often he still does and to be honest I'm not too concerned about that. He's a happy, sociable little boy who is generally very independent when out and about. However, in this process, he's gotten used to sleeping in a very dark room, as we have thick curtains in our bedroom.
We recently gave his nursery a makeover incorporating his favourite things; vehicles. This included new posters on the walls, a toddler bed and most importantly a blackout blind from Order Electric Blinds. His small room has a Velux sky-light and even though we are up high with his room being on the top floor a lot of street light still comes in. This did disturb his sleep. He's a light sleeper which definitely is challenging. Most importantly I want him to be cosy and comfortable so that he will naturally prefer his own bedroom in time.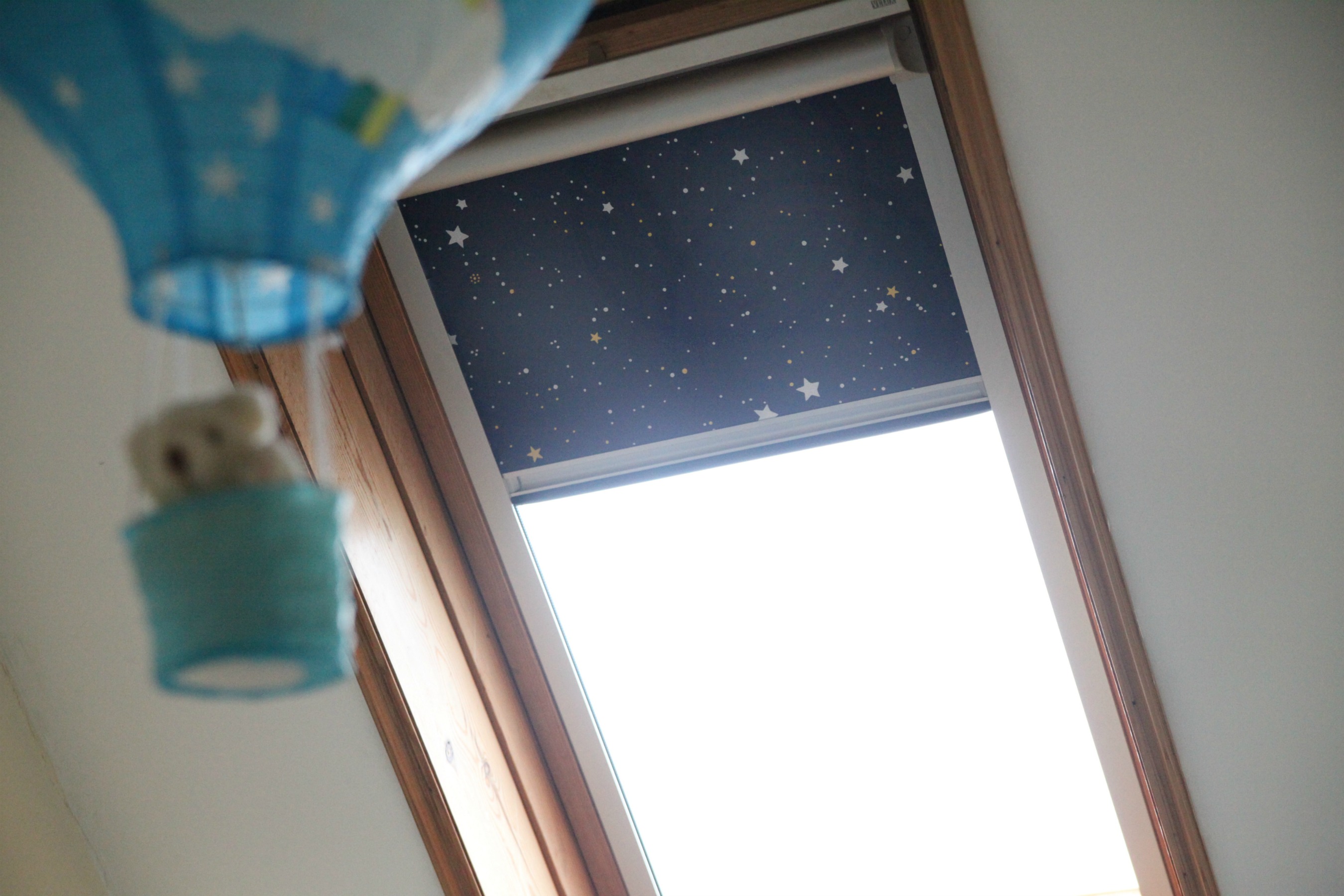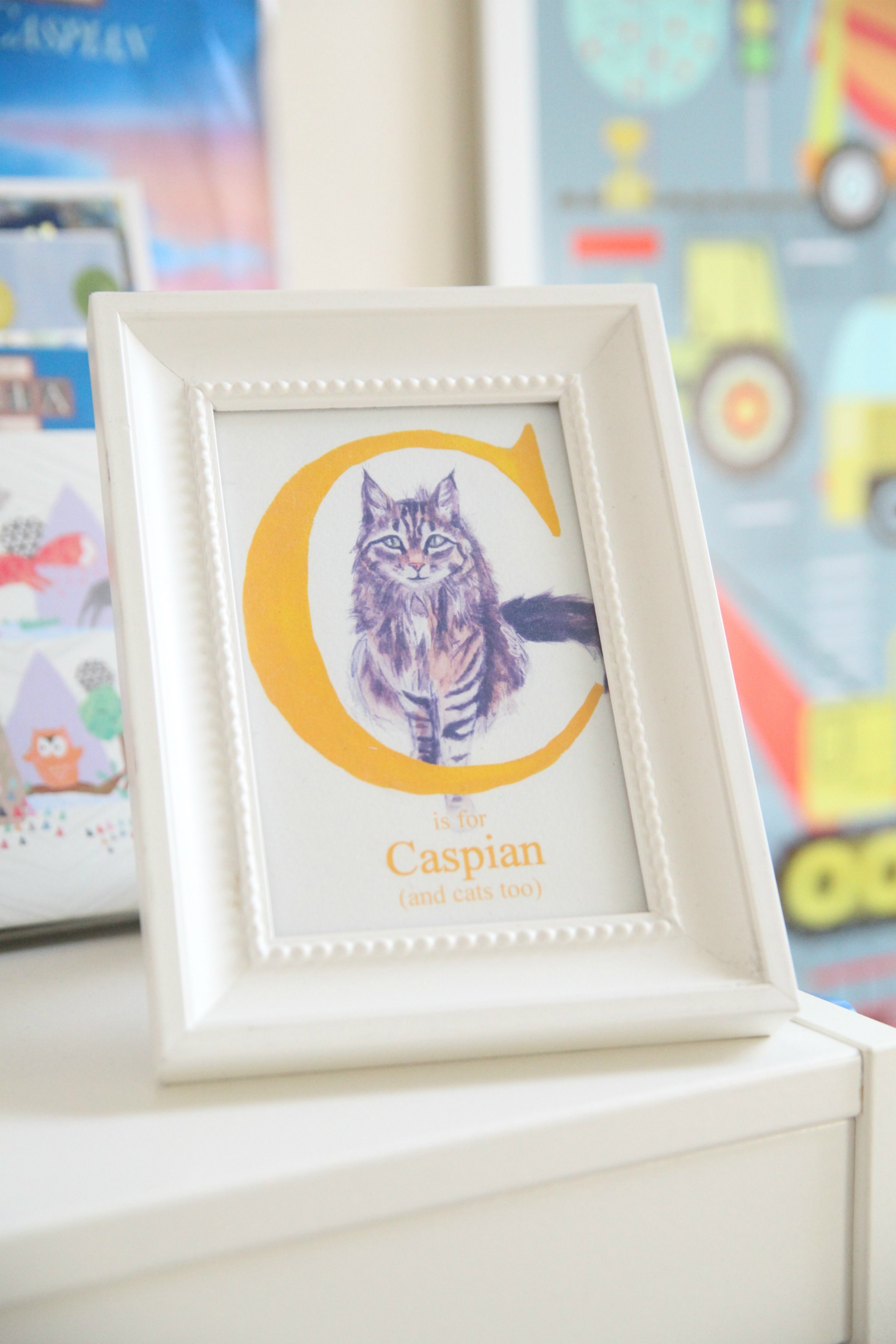 Order Electric Blinds has an impressive range and can cater to most makes and window models. They can also create bespoke blinds should your window be of very specific dimensions. I wish I'd filmed Caspian's little face as he saw the blind come down at the touch of a button for the first time. Children experience the world in a way the rest of us could learn from. Full of awe and so excited about the little things, which is priceless. He's now loves doing this at night before bed and in the morning when he wakes up.
CHOICE OF COLOUR AND FABRIC
I wanted to choose a print that was fun and fitted in with the decor.  Yet could work in the room if it's one day transformed into something other than a nursery. The night sky print immediately jumped out at me as it's both pretty and appropriate. It's also thermally insulated, which is great as it helps keep my little boy warm. We did, however, request some samples to be sure. It's a superb service and free, too. It allows you to ensure that your new blind fits in with your colour scheme. We considered two other blue tones yet Order Electric Blinds has a wide range of colours available.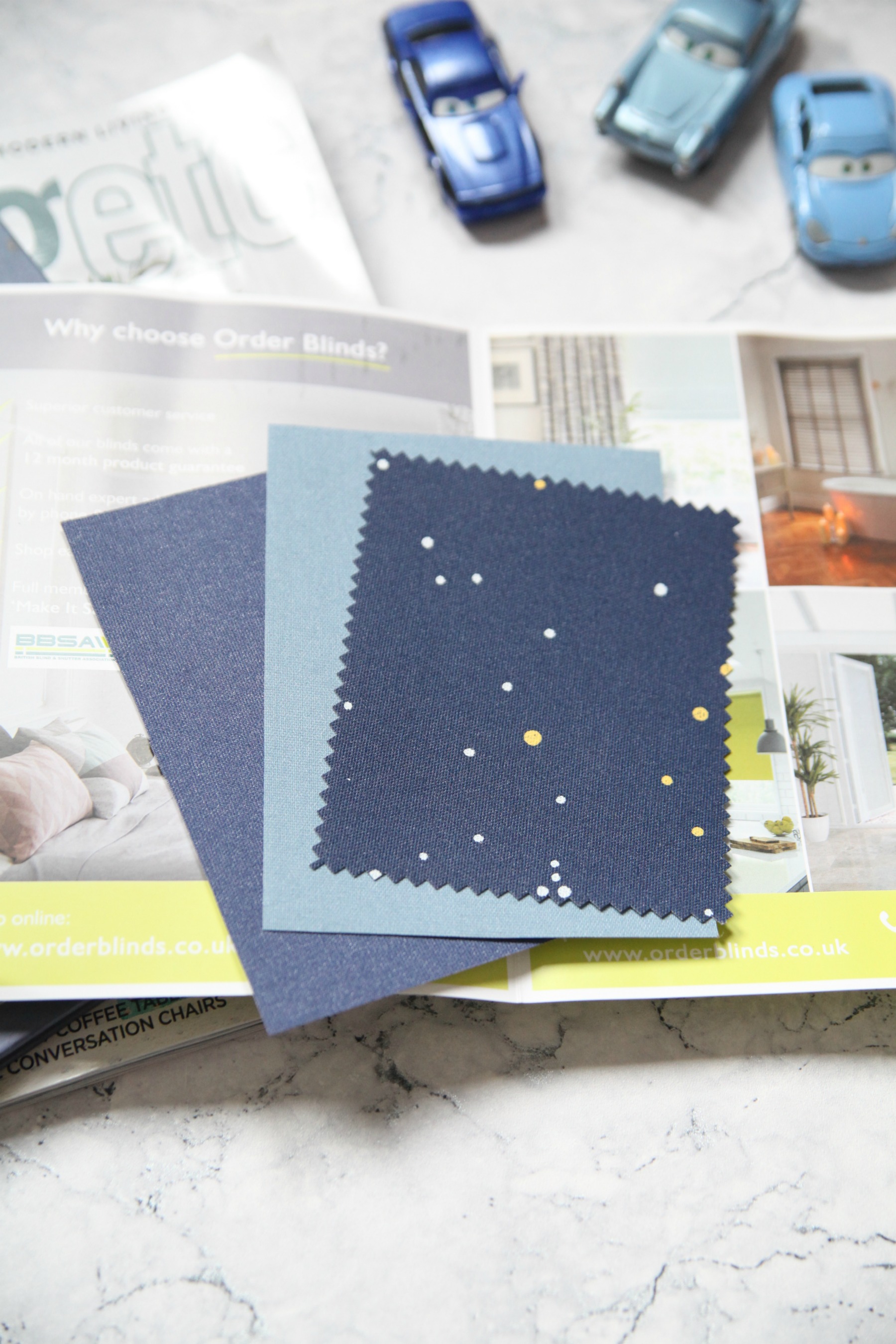 FITTING AND HOW TO USE ELECTRIC BLINDS
When Order Electric Blinds suggested an electric blind rather than the traditional pull one I was intrigued. Especially as this one is cleverly solar powered! Our skylight is placed up high so you can't reach it unless you stand on something or use a long poll. Controlling it by a click of a button seemed the ideal solution. Their blinds are powered by Somfy, the world leader in providing durable motors & controls for the home. All blinds are delivered with a small remote and a holder so you can hang it on the wall. There are no dangerous cords to worry about so your children are safe.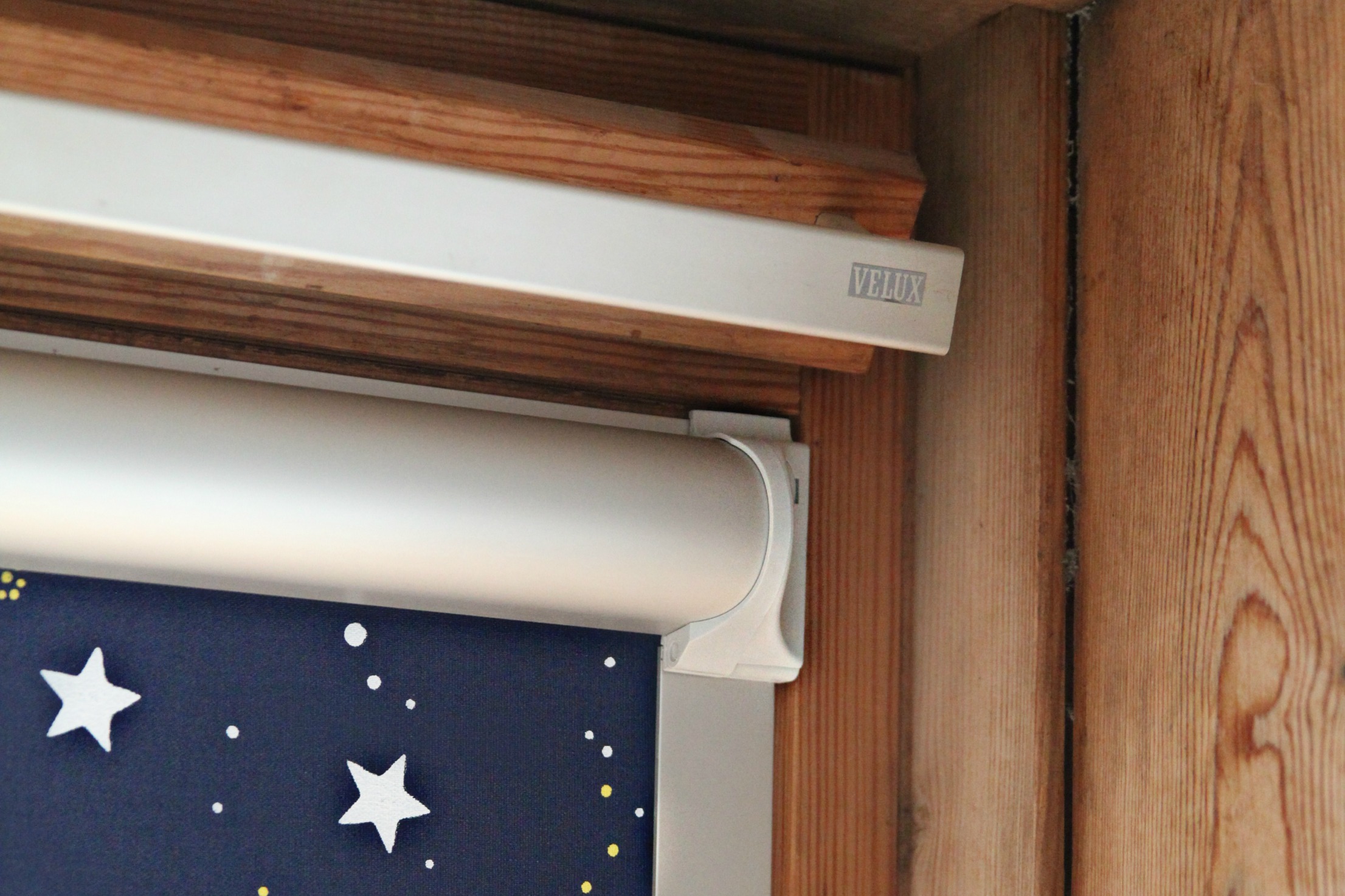 The blind came carefully packaged. You can find videos on the company site to help you fit it easily. We hired a guy who had it up in no time, but you don't need a professional electrician. Daddy Long Legs said he would do it, but as it happens life got in the way and this was the better solution for us. If you are not afraid of a bit of DIY this is an easy job.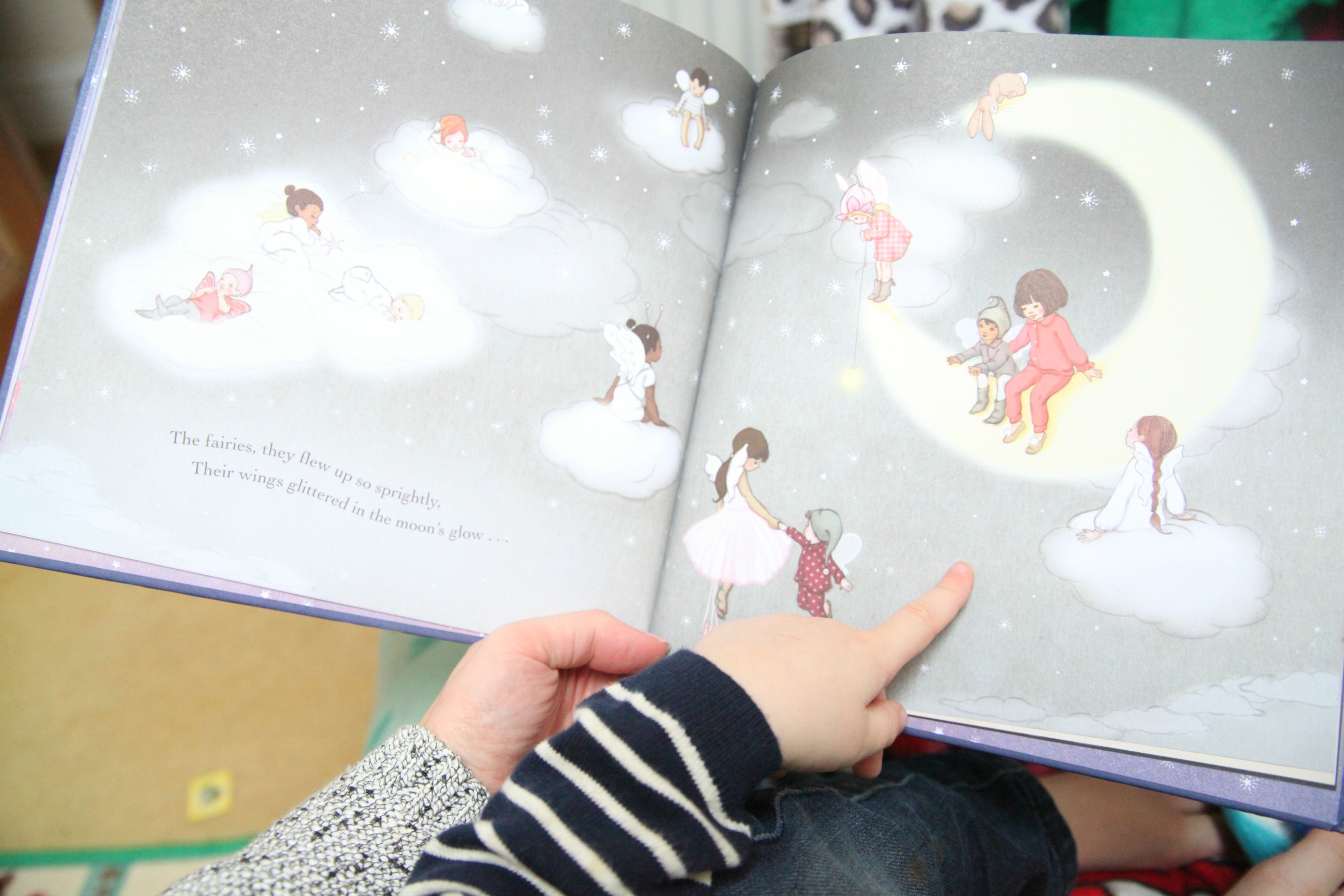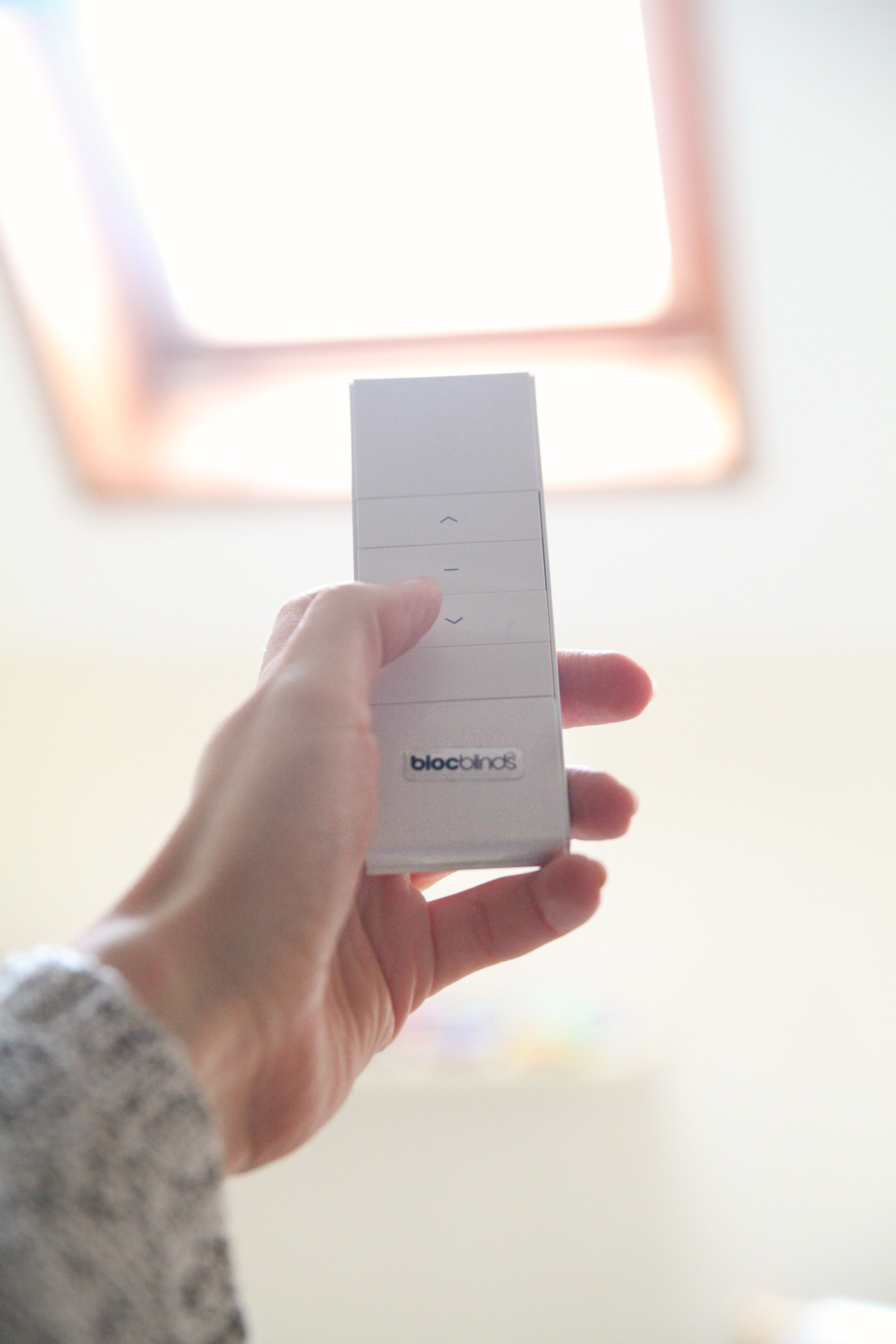 SUMMERTIME AND LIGHTER EVENINGS
With the clocks going forward last week we naturally dreaded how this would affect Caspian's routine. With our new Order Electric Blind in place, we needn't have worried as it completely blacks out the room and so we could gently transition to the new time. It will also allow us to put Caspian to bed at a reasonable time in summer without having to worry about the light evenings and bright early mornings.
I love that is solar powered, fits perfectly and blacks out the room completely, is safe to use around children and is thermally insulated. The motor comes with a 5-year-guarantee. All orders have free delivery. If you are looking for the perfect electric blind, for a nursery or other rooms in your house Order Electric Blinds have your covered.
Please note we were sent this blind for review. All words and opinions are my own.