The topic of sleep seems to preoccupy most new parents. Probably because they are constantly met with the question of "Does he sleep through yet?". Not to mention how the lack of it leads to baby brain and a constant zombie-like state. So it's natural that we want the very best products to help our children (and thereby ourselves) have a good night.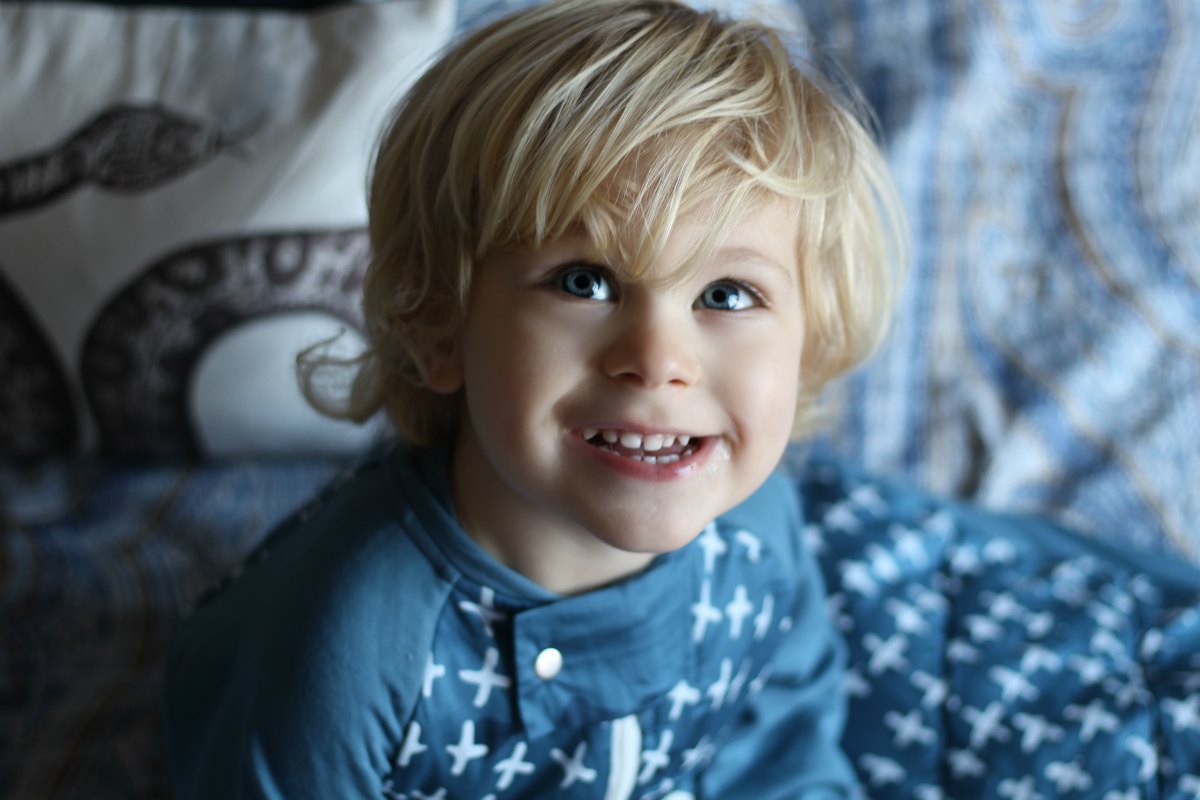 TESTING THE ERGOPOUCH SLEEPSUIT
We were recently sent the Australian designed ergoPouch sleepsuit to test. Their award-winning swaddle blankets, sleeping bags and suits are made from breathable, skin-friendly natural fibres. This means they help regulate your child's temperature as they snooze.
We have used sleeping bags before. Especially when Caspian was a baby where I found them very helpful as he didn't care for covers and would kick them off in the night. Available in a Mild Pouch at 1 TOG for summer, a Warm Pouch at 2.5 TOG for spring and autumn and a Warmer Pouch at 3.5 TOG for winter the ergoPouch ensures your little one is kept comfortable all year around.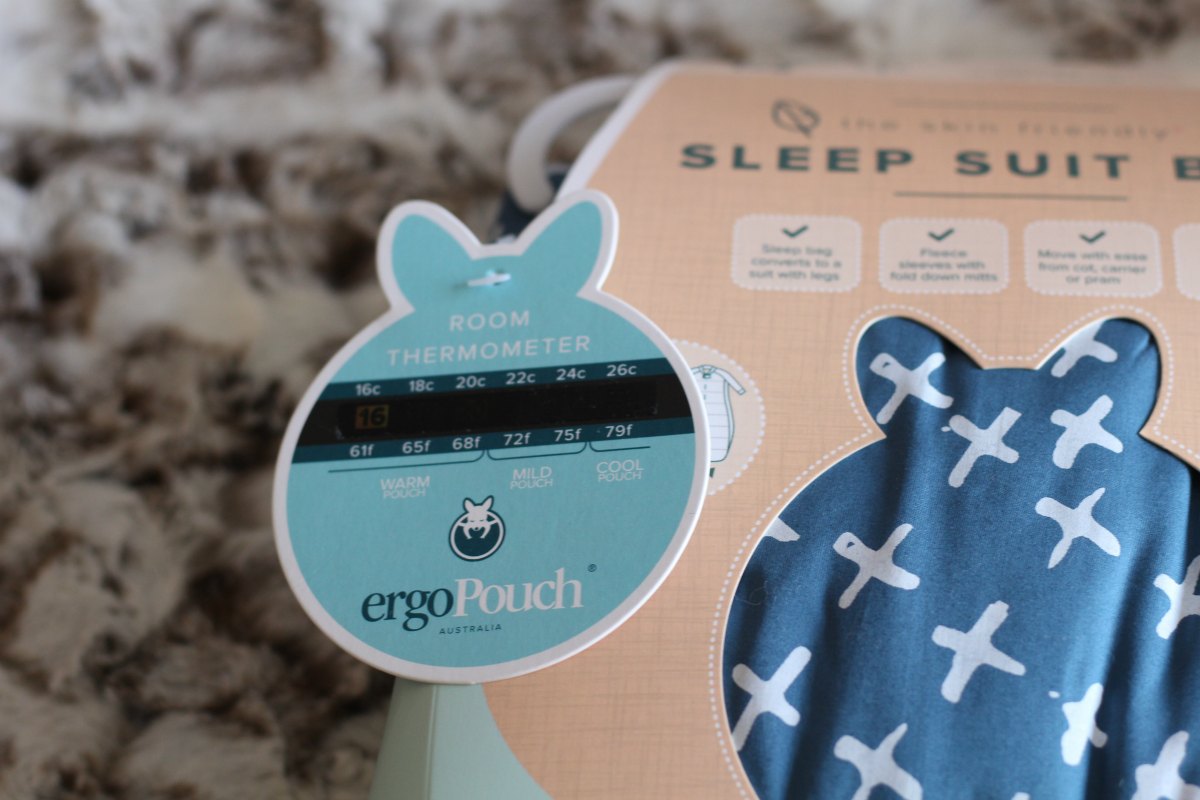 The cleverly packaged sleepsuit comes with a room thermometer, which I think is a nice touch. Together with their handy guide, it helps you assess how to dress your toddler for the night and whether PJs or a vest is needed under the sleep suit.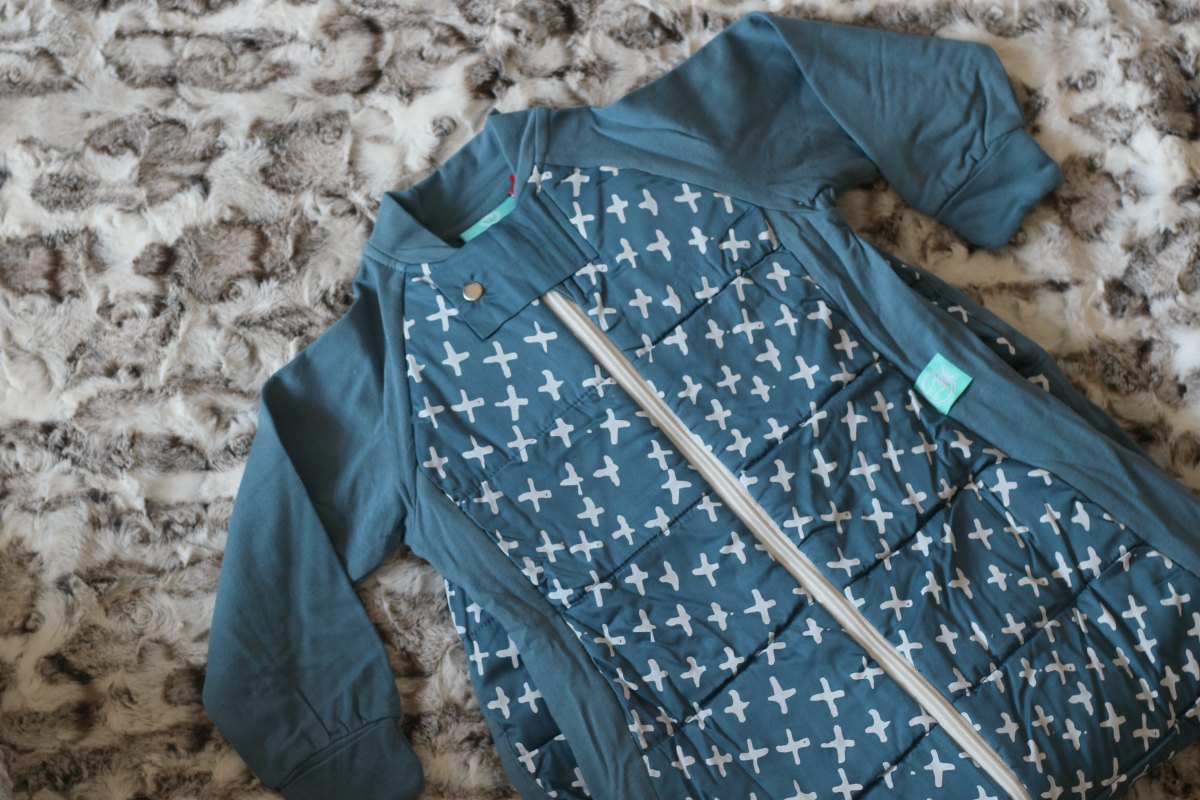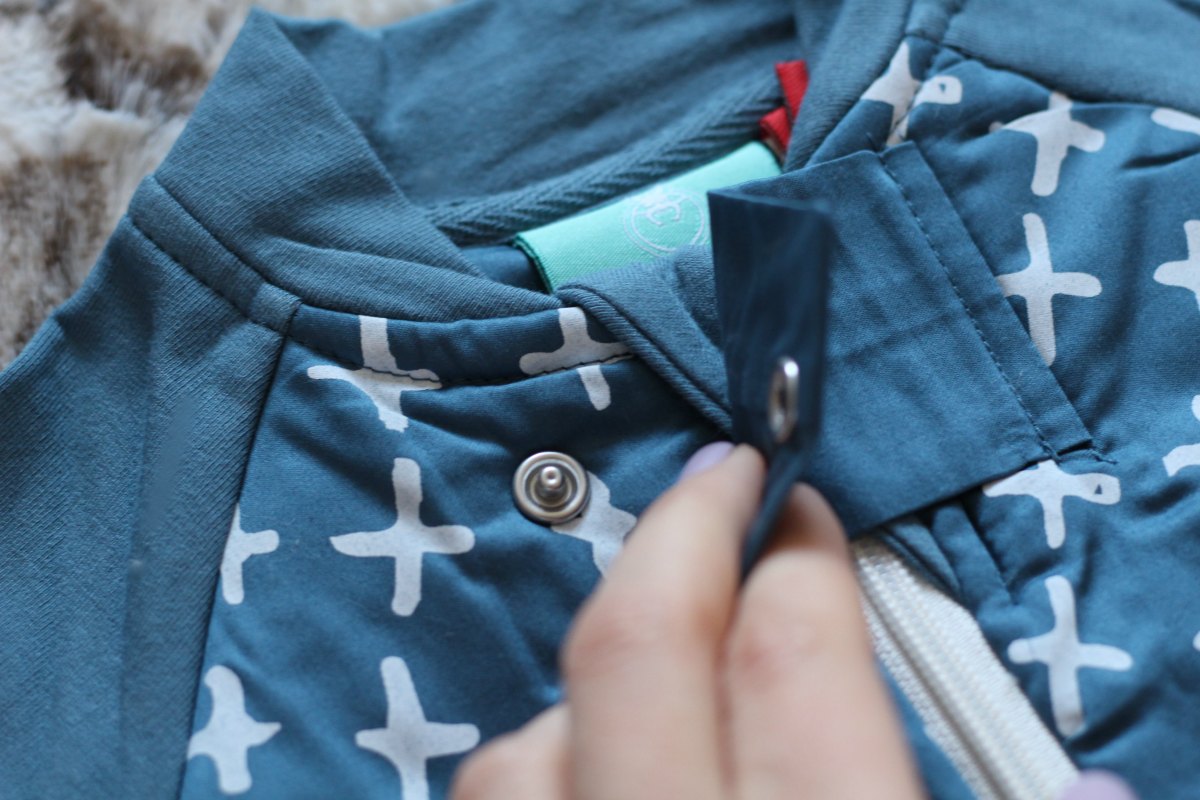 SIZING COULD BE BETTER
I think it's great that you can zip up the suit to create a bag and give the child more room to move their legs. The zips are fairly easy to do up, but occasionally I found it a bit of faff, so it's not something I would change on an everyday basis. Caspian sleeps next to me and his bed doesn't have a fourth side, as he quickly discovered he could swing his long legs over and crawl out making it pointless and more dangerous.
As he's very active from the moment he wakes up I thought it better to leave him sleeping in the legs rather than the bag. We tried both though. The legs are much too long for him to walk in comfortably, so I would have liked more precise sizing available. He is a very tall 2-year-old and where the size 2-4 years fits perfectly on top the legs are so long that the grips on the feet become slightly pointless as he doesn't reach them. Had they fitted better I think the grips are an excellent idea as it means your toddler can be up and about in the morning and still be warm and comfy.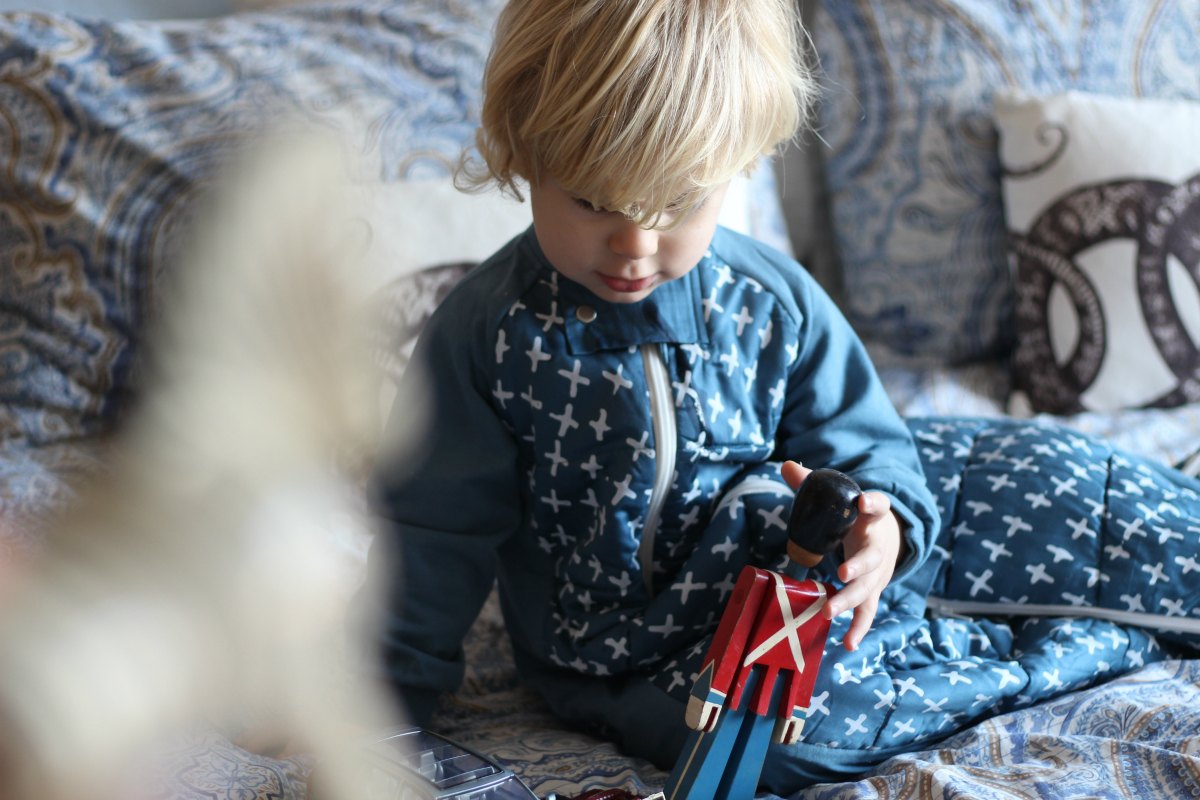 WHERE TO BUY THE ERGOPOUCH SLEEPSUIT
I love that it's a high-quality product and a lot of thought has clearly gone into the design. If the sizing was adjusted it would be a perfect aid to a better night's sleep in my eyes. The sleepsuit retails at £55.99 and can be ordered online. They ship to the UK, Southern Ireland and Europe.
Have you heard of ergoPouch? Would a sleepsuit like this help your toddler be more comfortable at night?
Please note we were sent this for the purpose of this review. All words and opinions are my own. 
Please follow and like me: