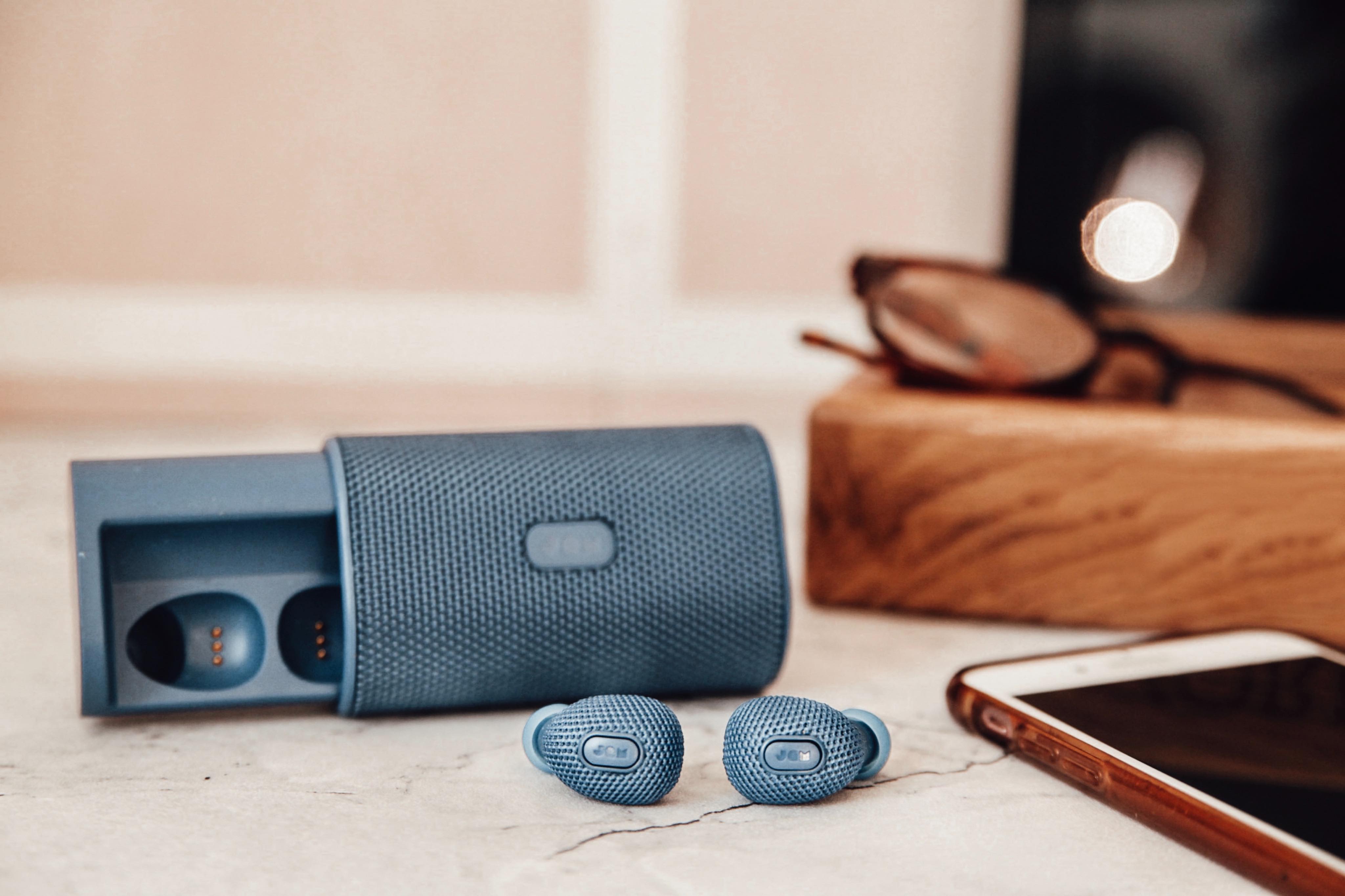 Today, the 5th of June is Father's Day in Denmark and soon it will follow here in the UK. Also, with only a few weeks until we meet our second little boy I've been contemplating Father's Day gift ideas for new dads. This is my ultimate guide to surviving those early years. Whether you're expecting your first, second or third or have recently had a baby these are all gifts that I'm sure any new dad could use. From practical items like a good carrier that will allow him to bond with the baby, fantastic baby toys for the sports-loving partner in your life or simply good coffee to help him through the sleepless nights I've got something for everyone. Now if only I can get our boy to arrive on Father's Day that would be the ultimate gift for Daddy Long Legs. Especially since Caspian came on my birthday so it only seems fair, right?
TILE MATE TO HELP HIM FIND HIS KEYS OR WALLET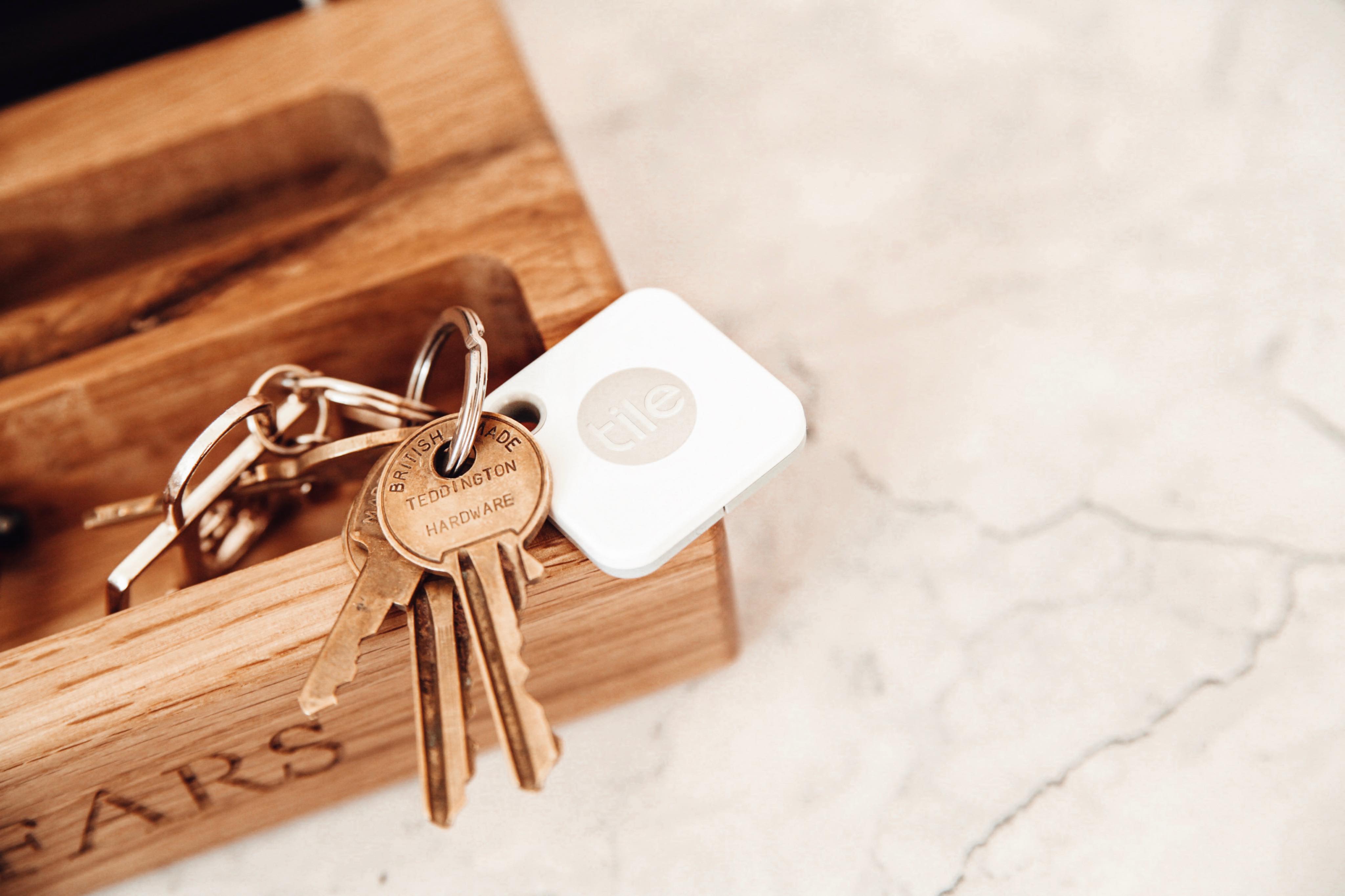 Now if you already have children you'll know how it can cause havoc to your memory. The sleepless nights, the hormones, the delirium leaving you not knowing what day of the week it is let alone where things like your keys and wallet are. This is where Tile Mate is a lifesaver. It simply connects to an app on your phone so that you can quickly locate the missing item. It reaches up to 150ft so you should have a change within your own home. As your children grow older and find it funny to take and hide your precious possessions it will also be a great help locating them again (the items, not the kids, I think you need a different app for that). We've had things squeezed down floorboard, behind the sofa and in shoes and could most certainly have used Tile Mate in the past.
WOODEN ORGANISER FROM PREZZYBOX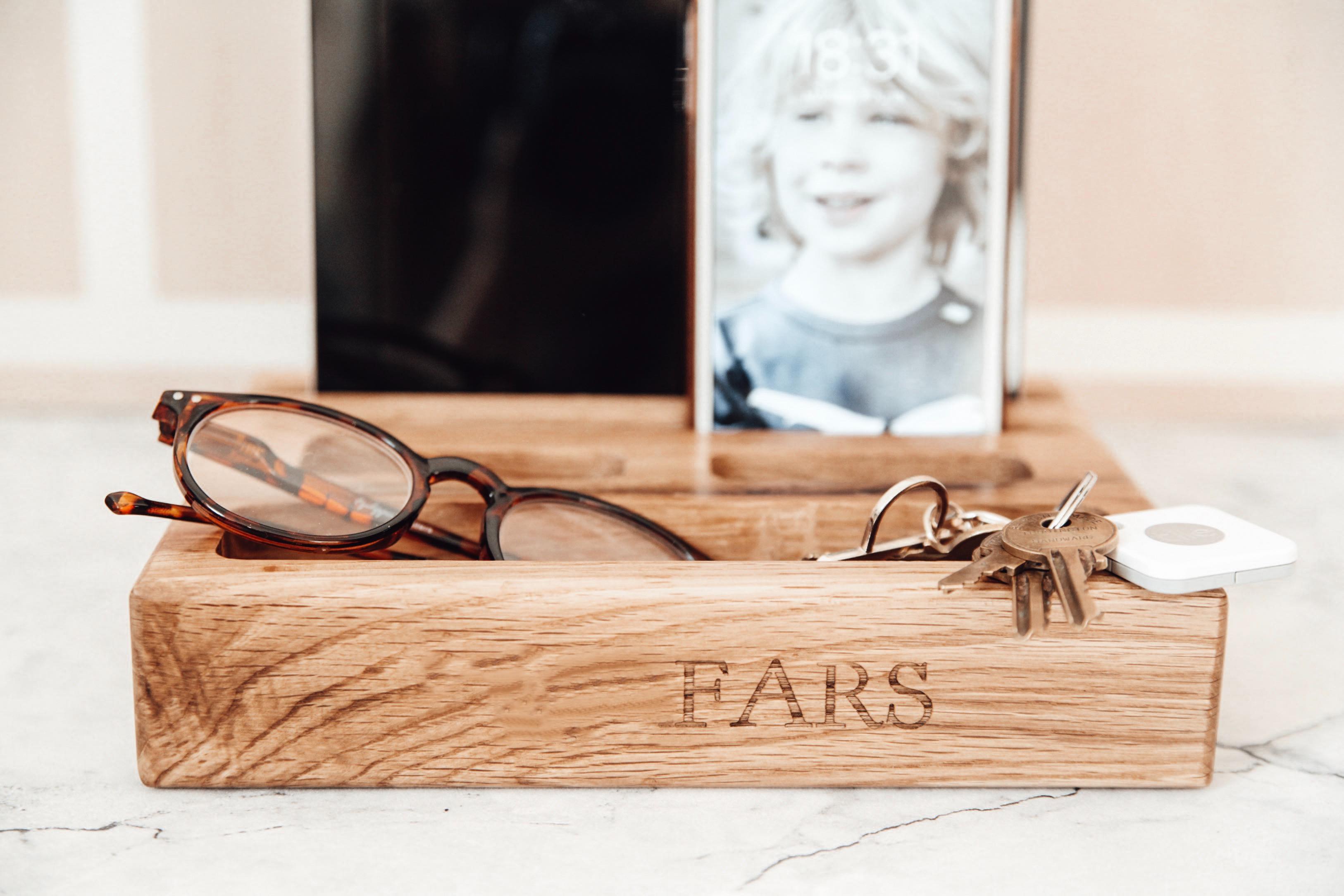 The TILE Mate is an amazing invention and will definitely help when Daddy is frantically searching the house for his car keys when the only thing that will work is driving baby around at 2 am to get him to sleep. Yet having a practical and stylish wooden organiser by his bedside will, too.
This one from Prezzybox is made from solid oak and can be engraved. It has holders for tablets, phones, keys, glasses, his watch and whatever your other half needs to hand. It also has room for cables so he can charge his electrical items while storing them safely. "Fars" means "Daddy's" in Danish for those of you wondering. The engraving is included and can be up to 50 characters.
WIRELESS EAR BUDS AND BATTERY CASE FROM JAM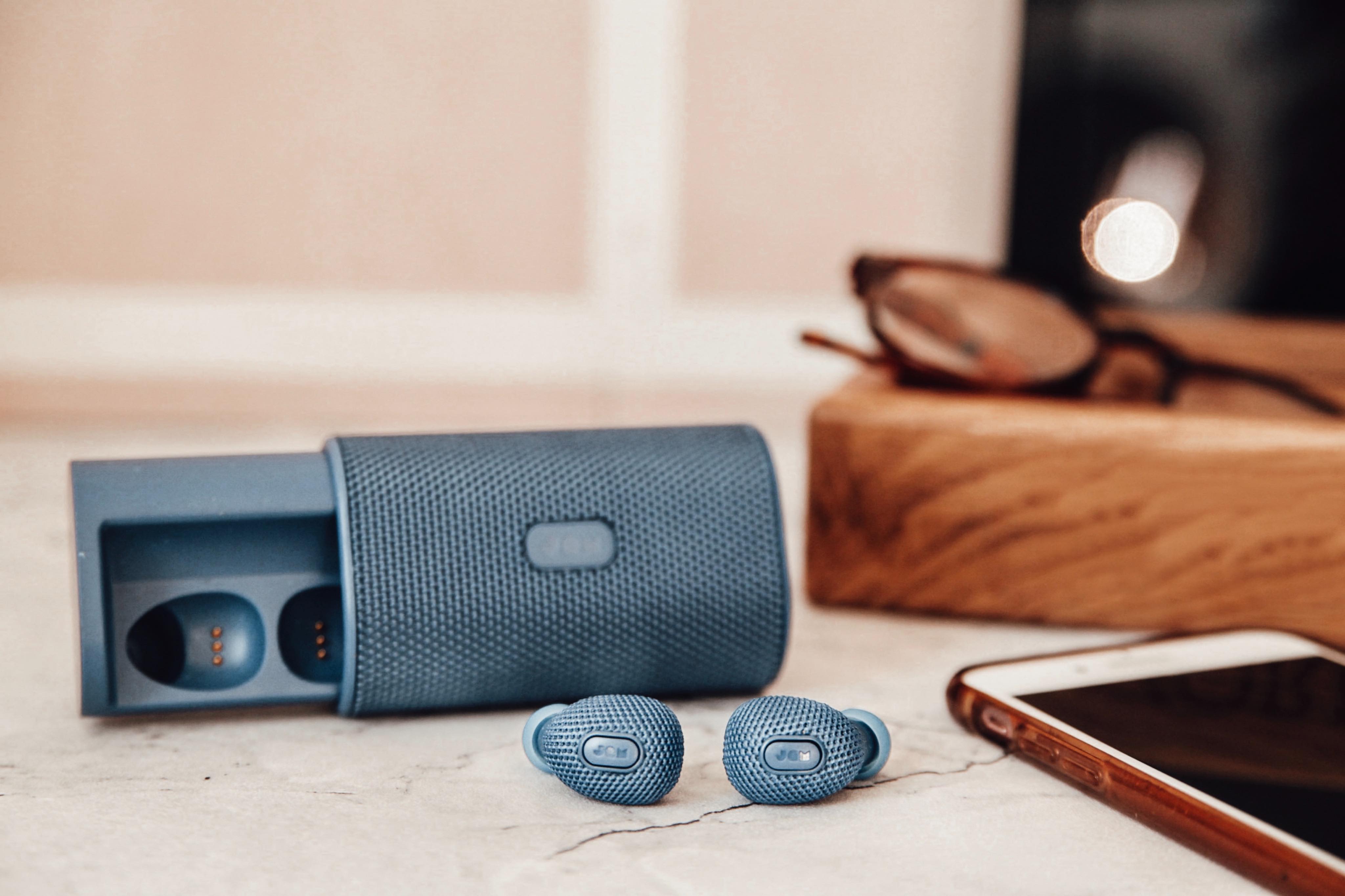 Once in a while, he will need some peace from both you and the baby. As long as he makes sure you get the same it is definitely justified. If he enjoys podcasts or music what better than a pair of wireless earbuds like these from Jam. The wireless Live True earbuds have up to 3 hours of playtime, and the carrying case doubles as a charger. It's good for up to 10 uses and also works as a back-up battery for other devices. Definitely something that will come in handy when he's out and about and realises he's forgotten to charge his phone.
These earbuds also come with a range of different sized buds. He can make sure it fits perfectly in his ear and is comfortable to wear.
PERSONALISED PRINT FROM GREATER SKIES
Obviously the time someone becomes a parent is a truly magical moment and deserves to be celebrated. Greater Skies does the most amazing prints framing the thousands of stars, the Moon, the Sun and the planets at the exact place and time of your choice. I had this one done for Caspian and will get a matching one made when little brother has joined us.
I really adore this Scandi-inspired print. You can choose from different designs and customise colours, add a personalised message and choose your size. I particularly love how detailed the print is. A great way for little ones to learn about the stars later on as well.
SPORT INSPIRED BABY TOYS TO ENCOURAGE AN ACTIVE LIFESTYLE FROM DAY ONE
If your partner loves watching sport, supports a particular football team or enjoys upcoming Wimbledon then you have to check out the collection from Little Sports Star. Designed by a husband and wife team after having their first daughter 7 years ago when they realised that most playmats and baby toys were very cute and also very similar. Both active sports people and lovers of football, tennis and golf they set out to create a brilliant collection that any sporty dad will appreciate.
Especially the tennis racket is a hit with little ones as it's easy to grip and cuddle. It makes noises, too. With Wimbledon just around the corner, this is a must for any tennis fan. Caspian is already loving these toy and I'm sure the baby will, too. He can engage with his brother and both will have fun.
Tennis, in particular, is a sport I adore (although I'm no Caroline Wozniacki) and one I hope both boys will take to, so this is a great place to start. Daddy Long Legs used to be a talented tennis- and real tennis player so he's also a huge fan of the Little Sports Star collection which also includes a football inspired playmat that changes as your baby grows and develops.
BABY CARRIER ONE FROM BABY BJORN
I loved carrying Caspian when he was younger and I think it's also a great way for Daddy to bond more with the baby. This fashionable design from Baby Bjorn also caters to an ergonomic position that benefits both child and parent. This means you can carry your baby for longer.
The One design has four different carrier positions so you can go from newborn to toddler and continue to be close to your little one.
RELIEF SORE MUSCLES WITH HOMEDICS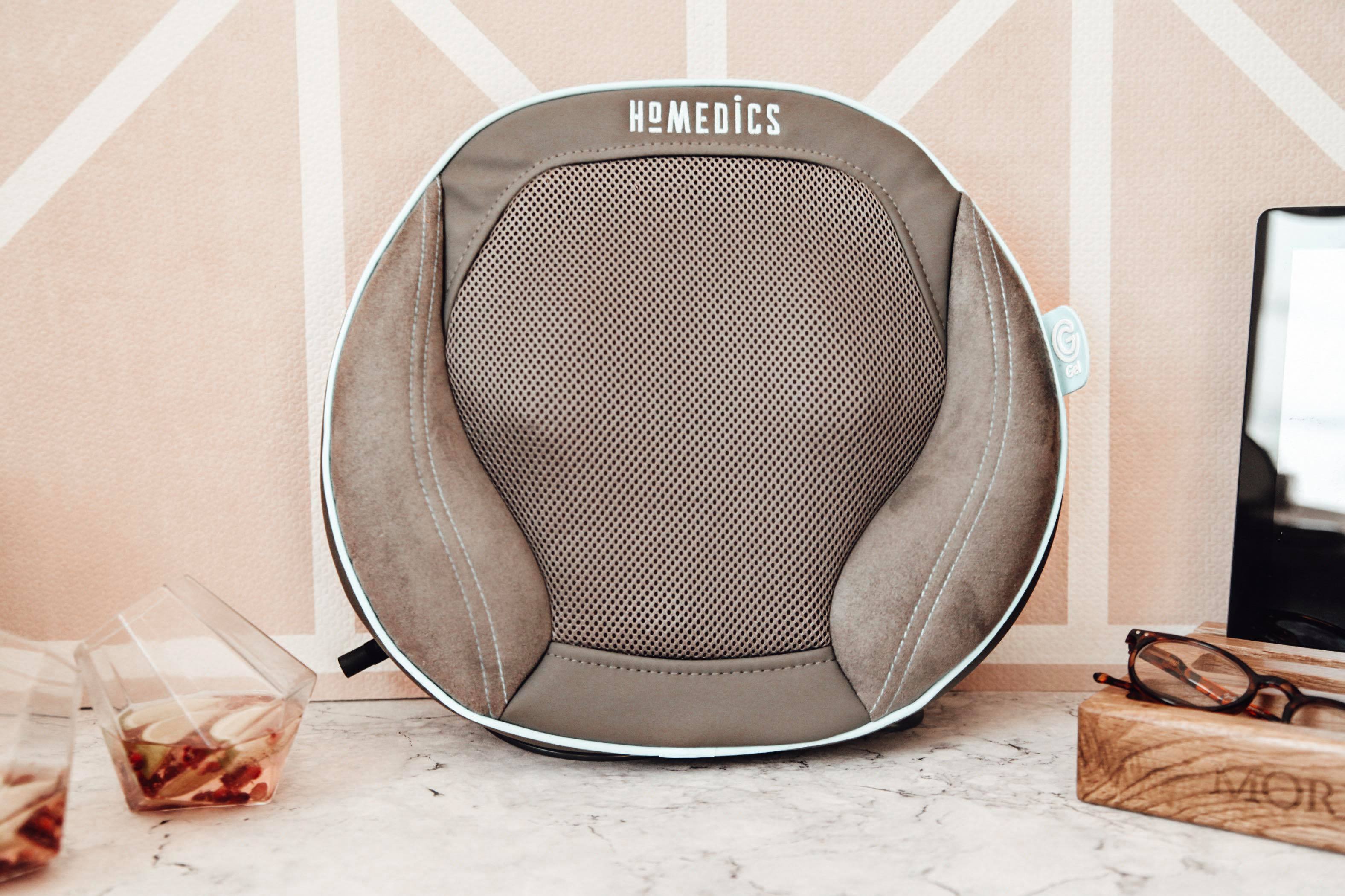 One thing is for sure, you will both be doing a lot of carrying, rocking and bouncing. This will lead to sore shoulders and you will undoubtedly be too tired to give each other a massage. Enter the Homedics Gel Shiatsu Massage Pillow.
Thanks to the gel nodes it will feel like a natural massage. It can be used not only on sore shoulders but also on legs and lumbar. The latter could be useful after hours and hours of walking tried to get the baby to sleep. It also has a heat option and it controlled by a handy remote to adjust speed and firmness.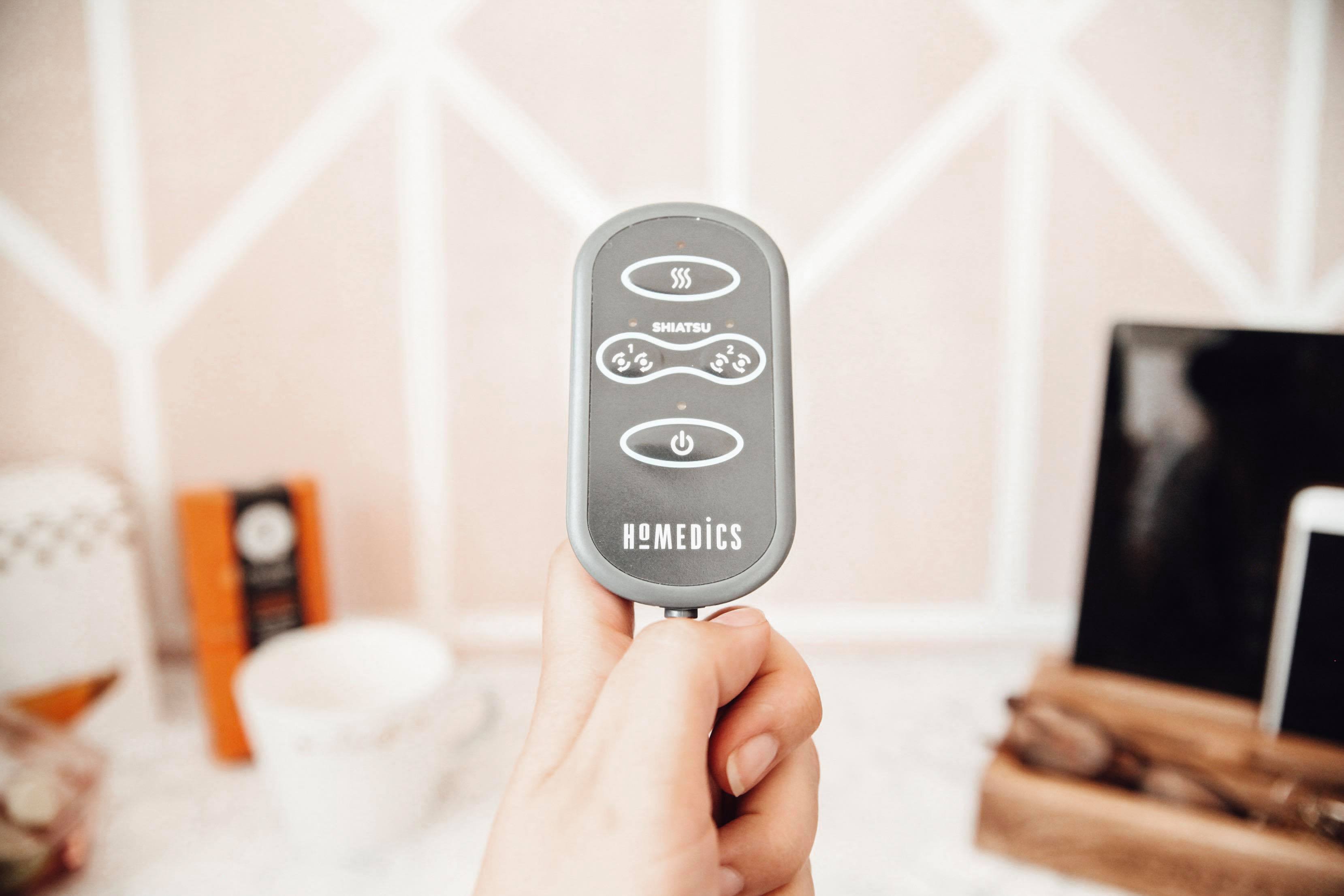 TIME FOR A DRINK WITH THESE DIAMOND GLASSES FROM PREZZIEBOX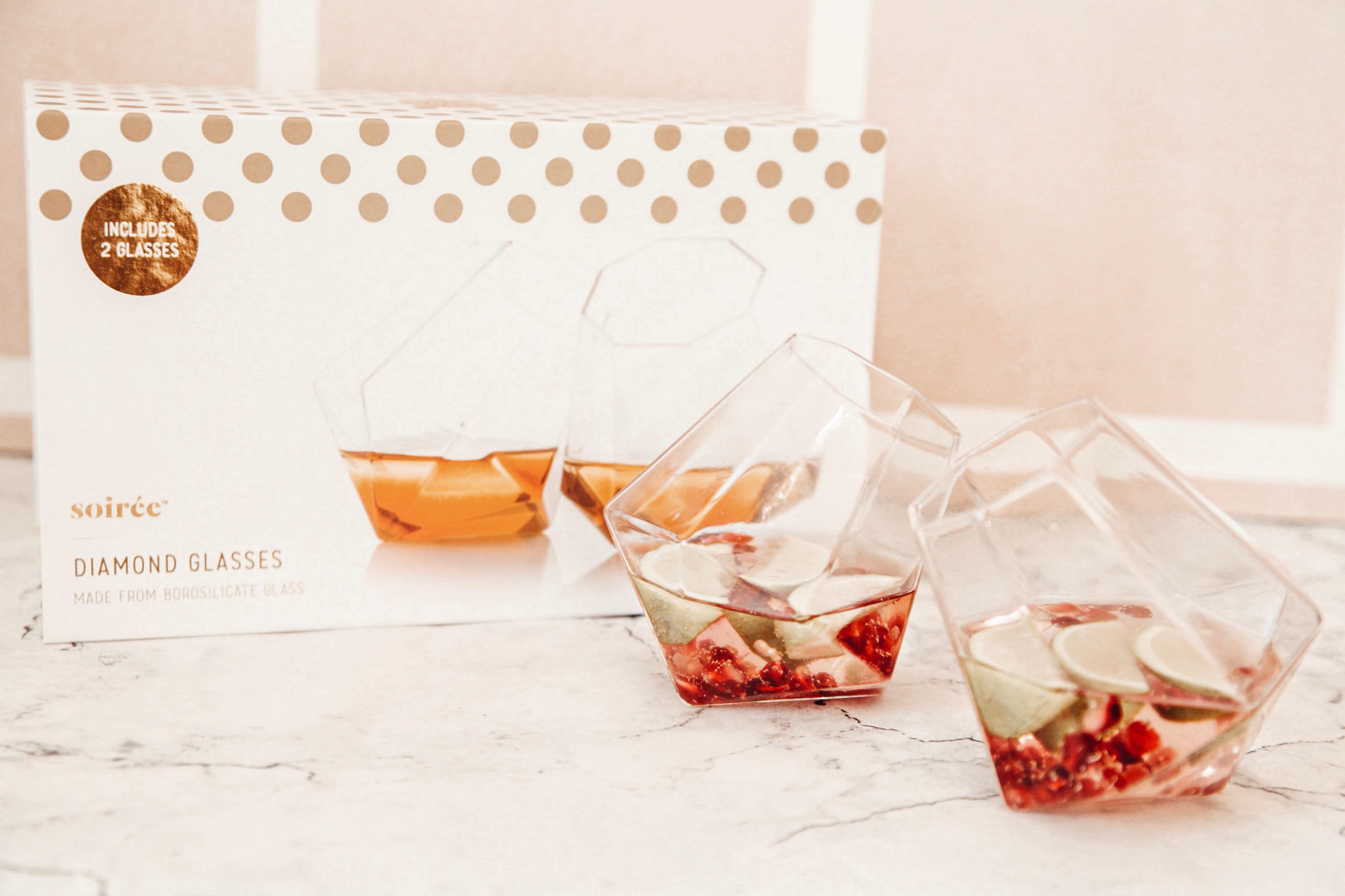 Once in a while, most of us need a good drink. What better if it is served up in these stylish diamond-shaped tumblers. A fantastic gift idea from Prezzybox. They come well-packaged in a lovely gold and white gift box, ideal for that late nightcap when baby is finally asleep.
QUALITY CAFFEINE FROM LOST SHEEP COFFEE WITH BIODEGRADABLE PODS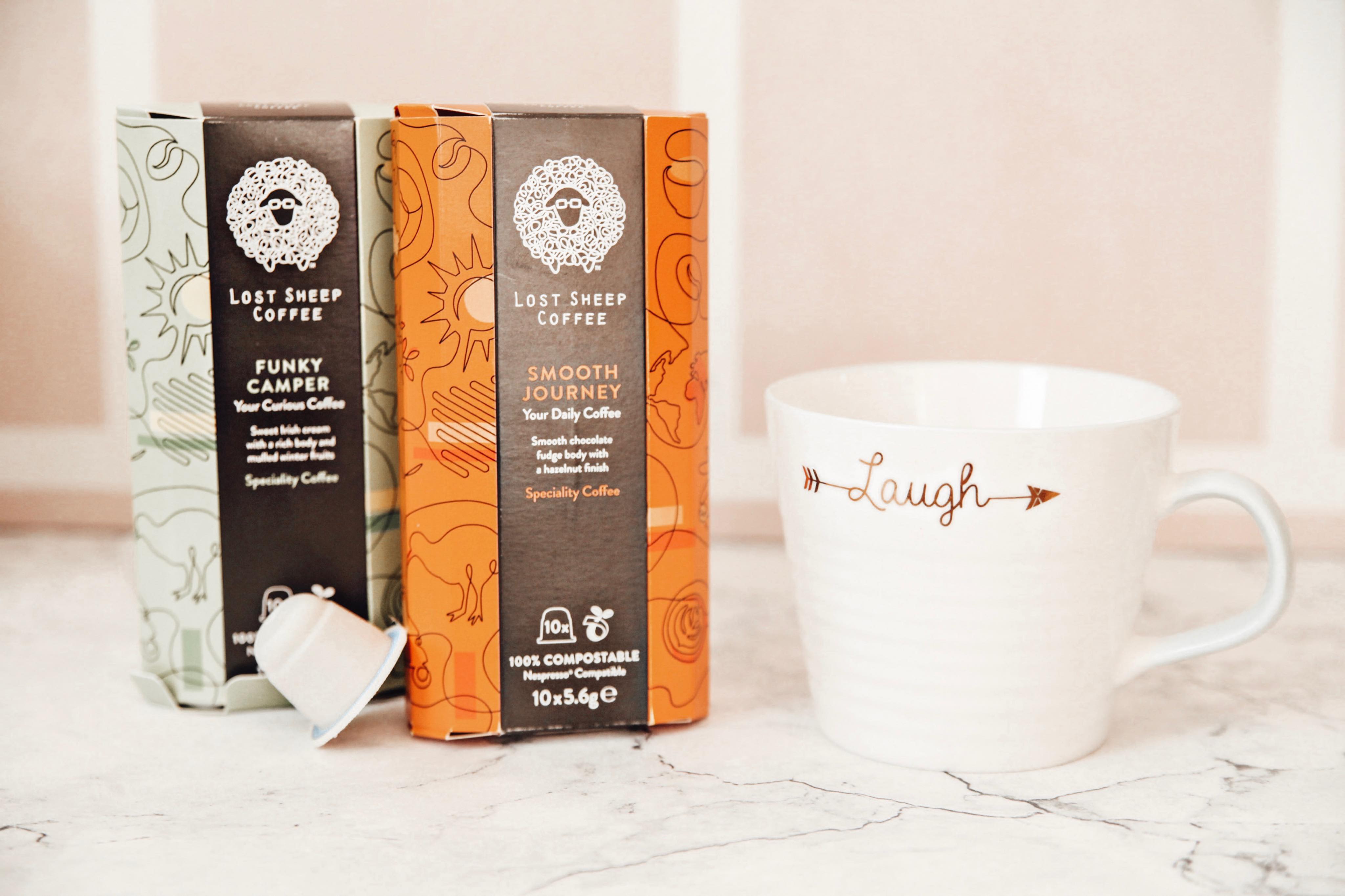 For most new parents coffee is a must. I've shied away from using our Nespresso machine too much as I was concerned about the pods. I love that Lost Sheep Coffee not only do some really intriguing flavours but their pods are also 100% compostable. They also carry a range of speciality coffees from around the world. Definitely worth checking out as a gift for that overtired man in your life.
SKINCARE TO HELP HIM LOOK MORE REFRESHED FROM MEN-U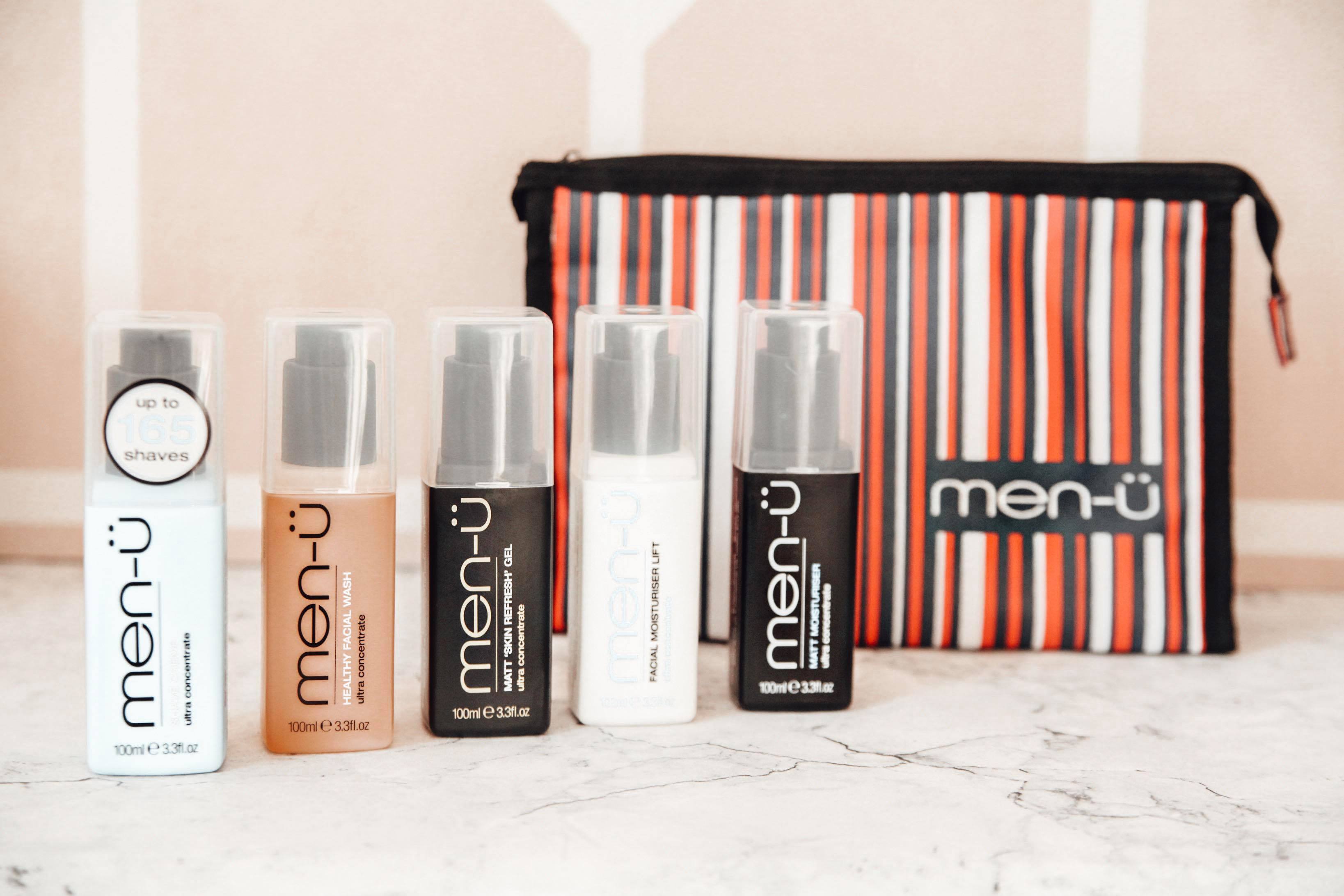 Lack of sleep and a diet consisting mainly of toast and coffee for the first few weeks of parenthood can lead to rather tired looking skin. Men-ü is a fantastic brand focusing on skincare products for, as the name suggests, men. From shaving gel to moisturiser that leaves his skin feeling hydrated yet not shiny is a must to help him feel just that little bit more refreshed.
These clever products contain high level concentrates so a little goes a long way. They are used by professional barbers and hairdressers. I also love that the packaging is compact (100ml provides between 100-265 applications depending on the type of product) and you can even buy refills. These are quality grooming products and any new dad deserves that.
HELP TACKLING THE STUBBLE WITH WILKINSON SWORD
While beards are in fashion they still need upkeep. Stubble can make a new dad look even more tired yet the tiredness can lead to struggling to shave properly so a good, reliable one is a must. If he combines the clever products from men-ü above with one of the new Wilkinson Sword razors and groomers his face should be in good hands.  Looking reasonably rested when you look in the mirror can be a pick-me-up to how you feel.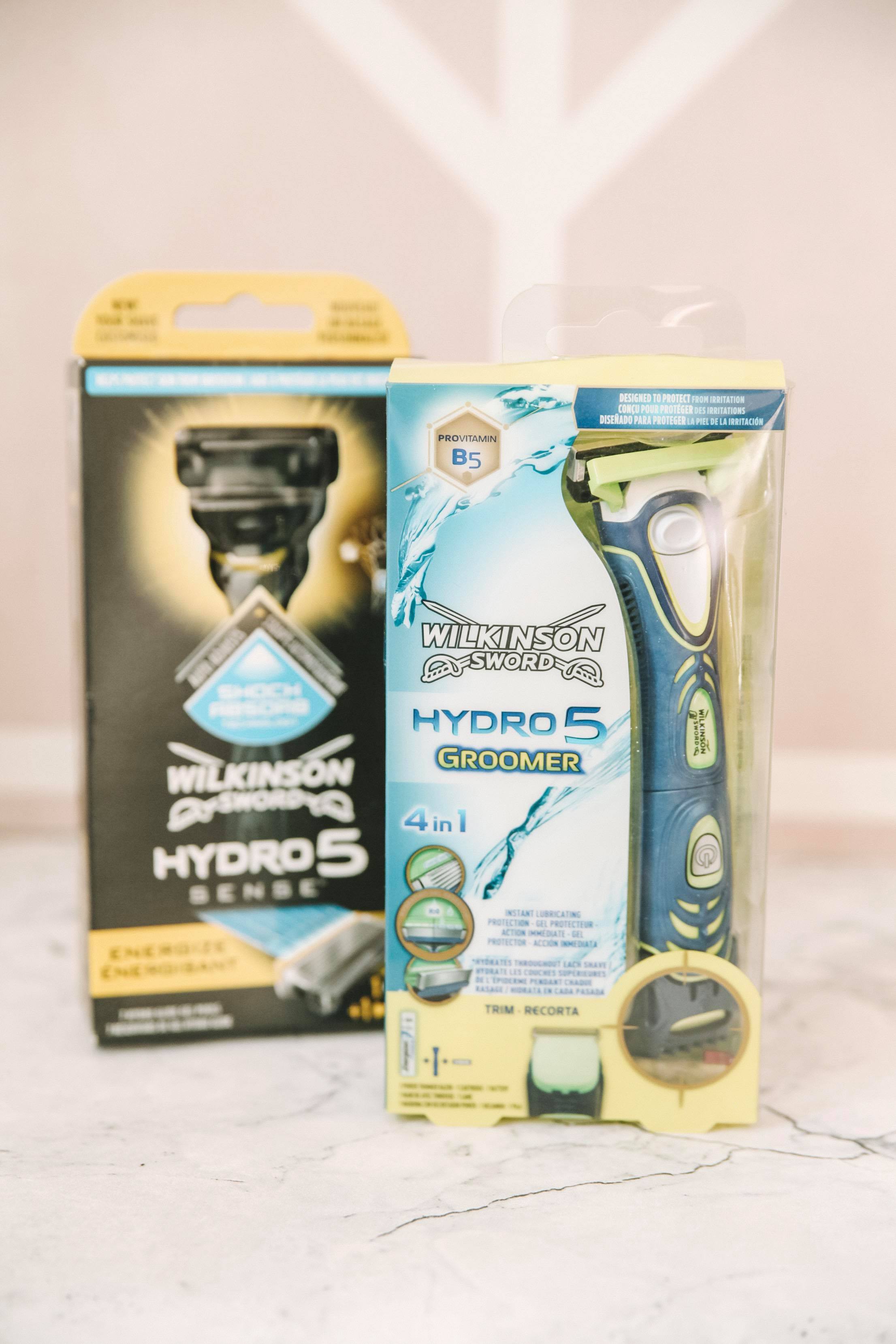 What would you add to the list for new dads for Father's Day? Anything that particularly worked for your family? I would love to hear in the comments.