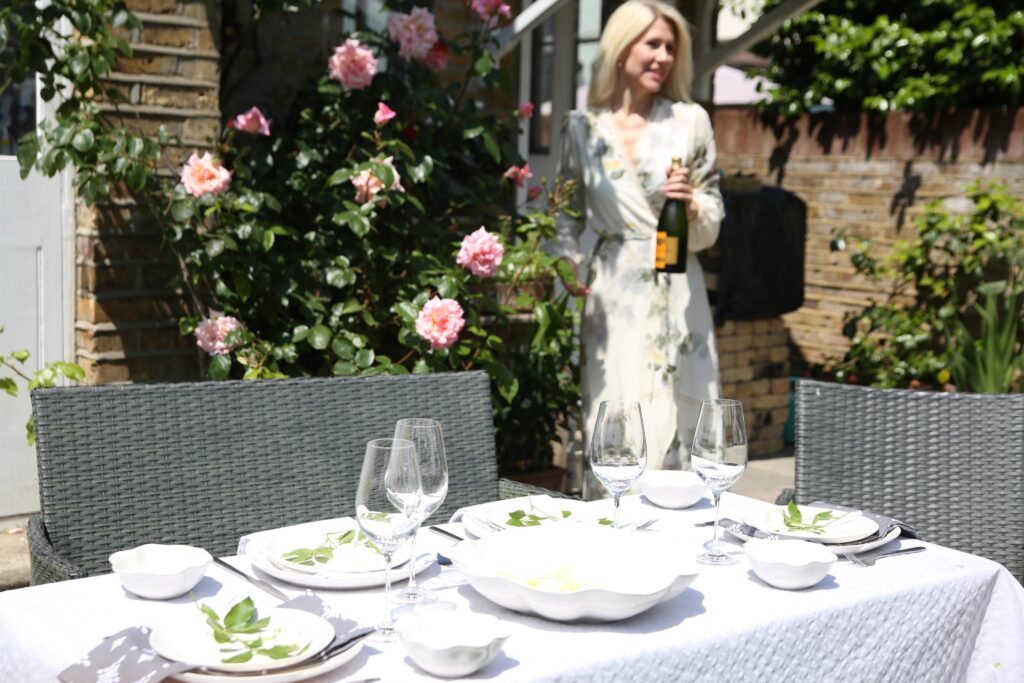 Have you seen the beautiful new Floret & Arbor design by Sophie Conran for Portmeirion? We love dining in the garden. From early Spring late into the Autumn. This unique dinnerware is the perfect reflection of nature. An ideal way to style a beautiful table this Summer and beyond. You can mix and match and create your own set. Whether you prefer the creamy white or the more modern grey. Sophie Conran's eye for shapes and subtle yet effective features truly make this stand out. It will be a proper conversation starter as your guests sit down to eat.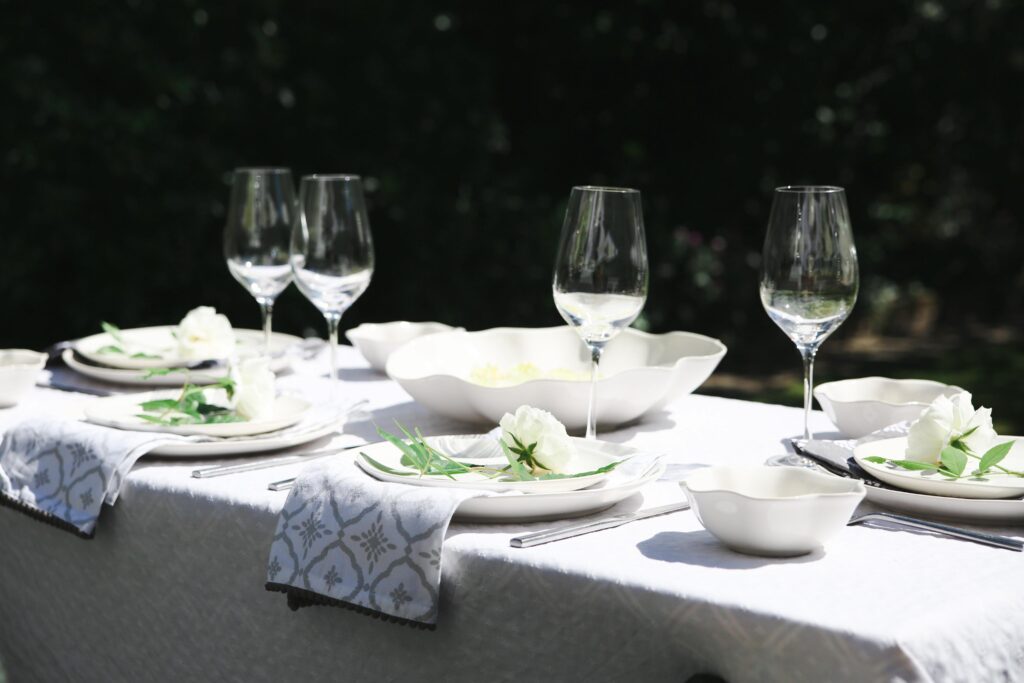 I use flowers from our garden to compliments the stylish design. The Iceberg white roses and pretty dahlias are blooming at the moment so I chose those. Yet I can see this working with autumn leaves and darker colours as well. I'm lucky that I have a live-in gardener in the form of my other half. My talents lie elsewhere but I love to photograph all the beautiful plants and flowers he grows. Plus when we host dinner parties it's lovely to use what we already have. I also love to cook and can't wait to make delicious salads and appetizing starters.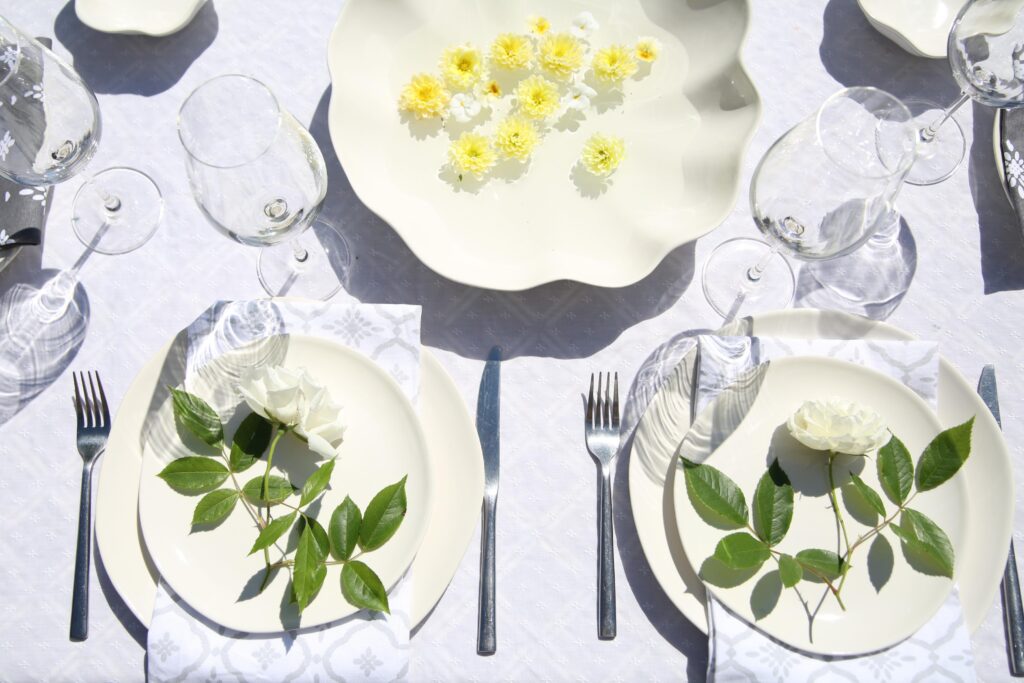 FOCUS ON SUSTAINABILITY USING ORGANIC CLAY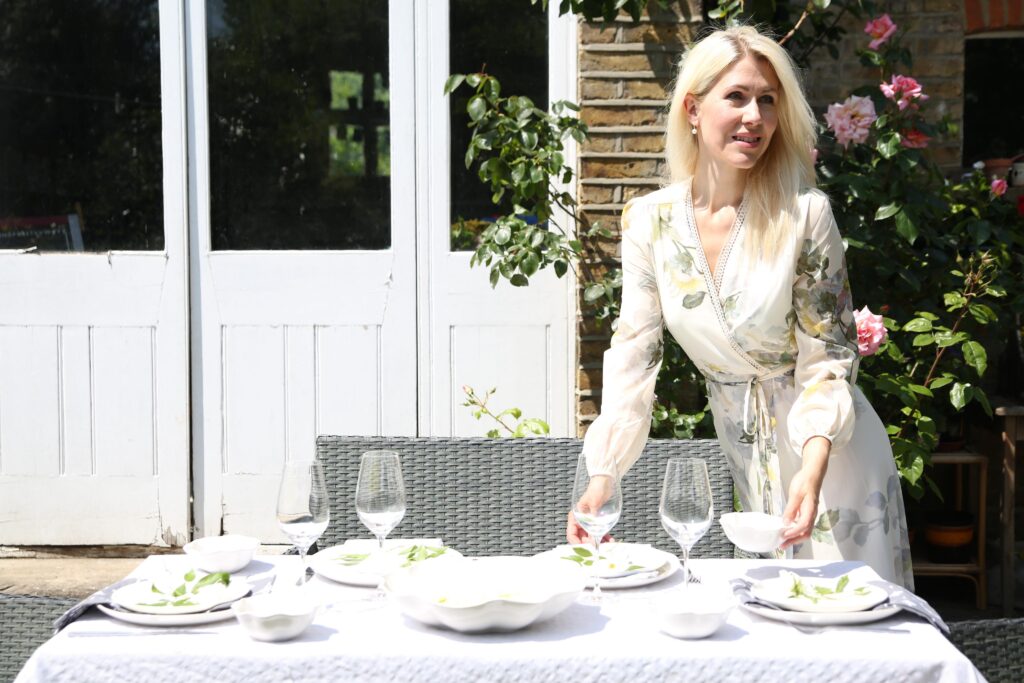 This enduringly beautiful stoneware is crafted from organic Iberian clay and single fired. It's very tactile and like all of Portmeirion's collections, it's designed to be used, adored and admired. Whether you sit down for a simple family meal or bring friends around for a more extravagant summer dinner, this design will be the centrepiece that draws everything together. A keen cook herself Sophie understands how the tableware needs to be durable yet at the same time, it's delicate in its design.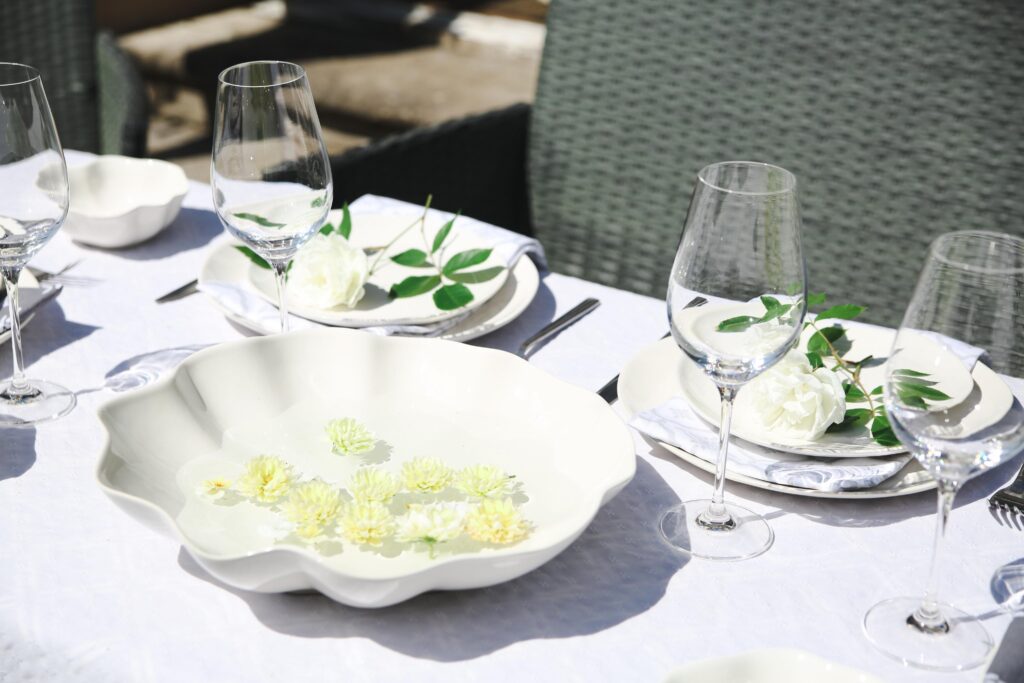 EASY WAYS TO STYLE USING FLORET & ARBOR BY SOPHIE CONRAN FOR PORTMEIRION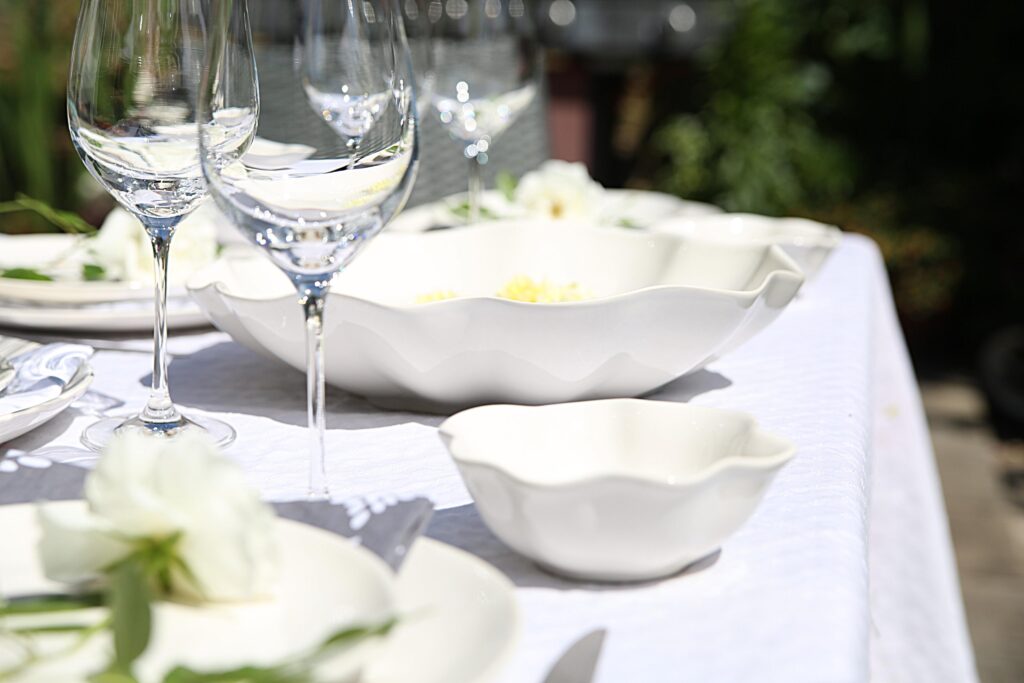 The Floret & Arbor design doesn't need much as it's so beautiful on its own. I used a plain white table cloth, elegant wine glasses and cloth napkins to enhance the country-style look. Then the flowers and whatever you have in your garden can work alongside the plates and bowls and will instantly give it a beautiful summery feel. How would you style this design?
Disclaimer: This tableware was gifted. All words, opinions and photographs are my own.