It's not too often you come across a product that does exactly what it promises. I think we've all been attracted to beautiful advertising campaigns claiming results in no time, illustrating this by using perfectly photo-shopped models. Only to be a bit disappointed by the product. So when I read that the Magnitone Lucid claims to give you summer ready glowing skin after just one week of use I must admit I was a bit on the fence.
I have always dreamed of clear, glowing skin but only ever experienced it once; while pregnant! As a teenager I suffered from acne and an oily T-zone. Improving with age I still found that hormones played havoc with my skin through most of my twenties leading to break outs, dry patches and blackheads. So it really was cherished when I saw my skin clear up and show that infamous glow you get when expecting, courtesy of your body producing more collagen and the extra volume of blood which contributes to perfect rosy cheeks.
But my skin suffered post pregnancy as the hormones subsided and the lack of sleep set in and I was therefore willing to happily put this new product to the test. I was sent a fun festive yellow edition of the Magnitone Lucid after participating in The Bloggers Hub's second birthday party on Twitter.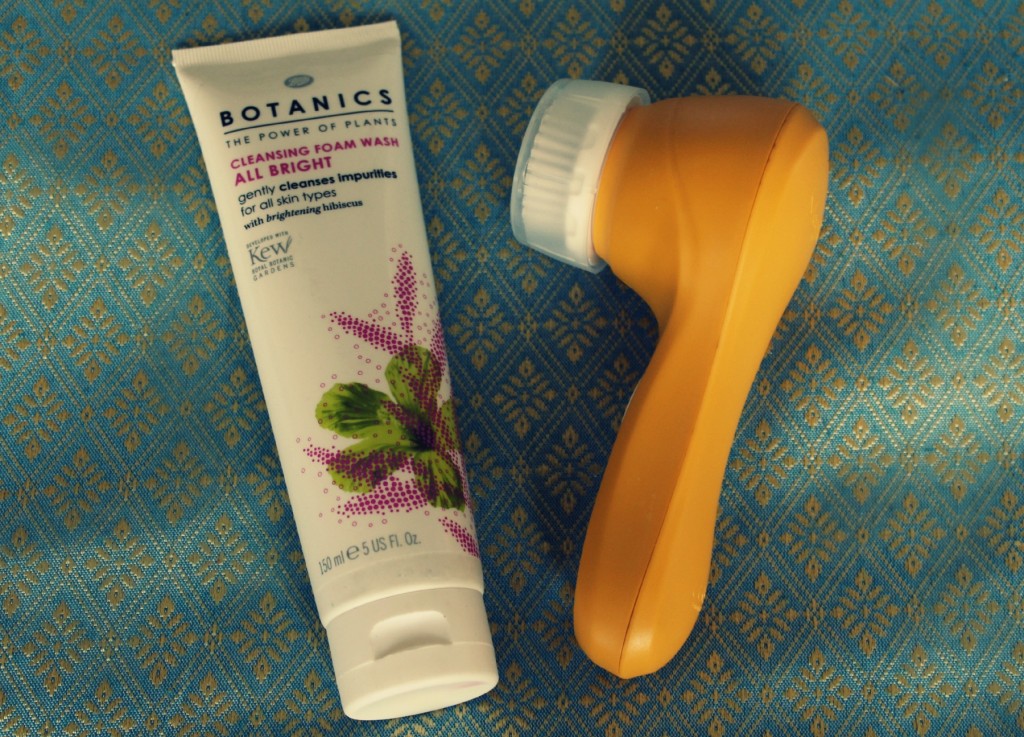 Pairing the product with my favourite cleanser, Botanics' All Bright Foaming Wash from Boots, I followed the instructions to incorporate it twice daily into my normal skincare routine. Starting out on the lower setting for the first five days as recommended while my skin got use to the new pulsating and deep cleansing procedure which lasts exactly one minute. Even though it at times feel like you don't have any time to spare with a new baby, looking after yourself is important. And albeit beautiful summer skin is definitely not a necessity for survival, I mentally feel a lot better if I'm not met by a drained, grey face in the mirror.
Using active electromagnetic technology the vibrations naturally unclog pores and removes dry and dead skin. My skin immediately felt softer and I noticed that my moisturizer was absorbed more. The texture of my skin improved within a couple of days. People started commentating on my fresh appearance, especially knowing I just had a baby. A wonderful result and I now allow myself to enjoy this minute long mini facial twice a day.
So if you are a mum (or dad!) surviving on little sleep and you feel your skin could benefit from a pulsating helping hand, now's your chance to get the Magnitone Lucid with a 20% discount (before July 31st!). Simply use this special code BLOVE20 and visit MAGNITONE to claim the offer.
Have a wonderful summer and start glowing!
This product was sent for me to test. I always give my honest opinion when reviewing. For more information on this please see DISCLOSURE!