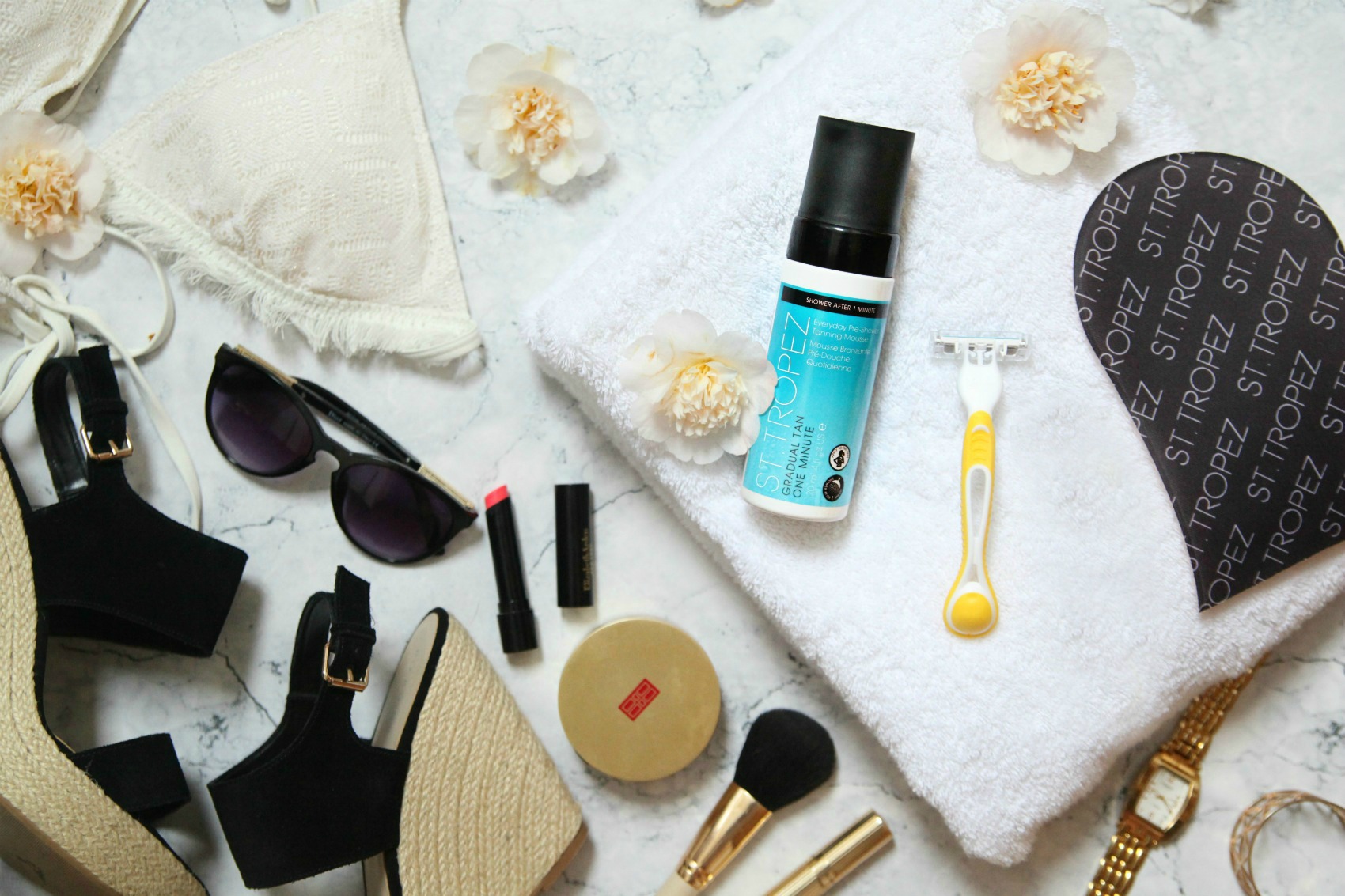 Advertorial post
Since becoming a mum over three years ago I've shied away from self-tanning. Firstly as a breastfeeding mother, I was scared of turning my baby into a tiny orange Oompa Loompa and secondly, I simply couldn't find the time. It felt like such an overwhelming process. From exfoliating to spraying to moisturising to thinking about what I could wear that wouldn't stain. I also love crisp white sheets and wasn't interested in adding to my wash load by trying to get rid of the tanning patches. However, I've always felt more confident with a bit of colour especially during spring and summer and I've secretly been lusting after that golden glow for the past few years. Having fair Scandinavian skin I can handle the sun but can't stay in it for too long.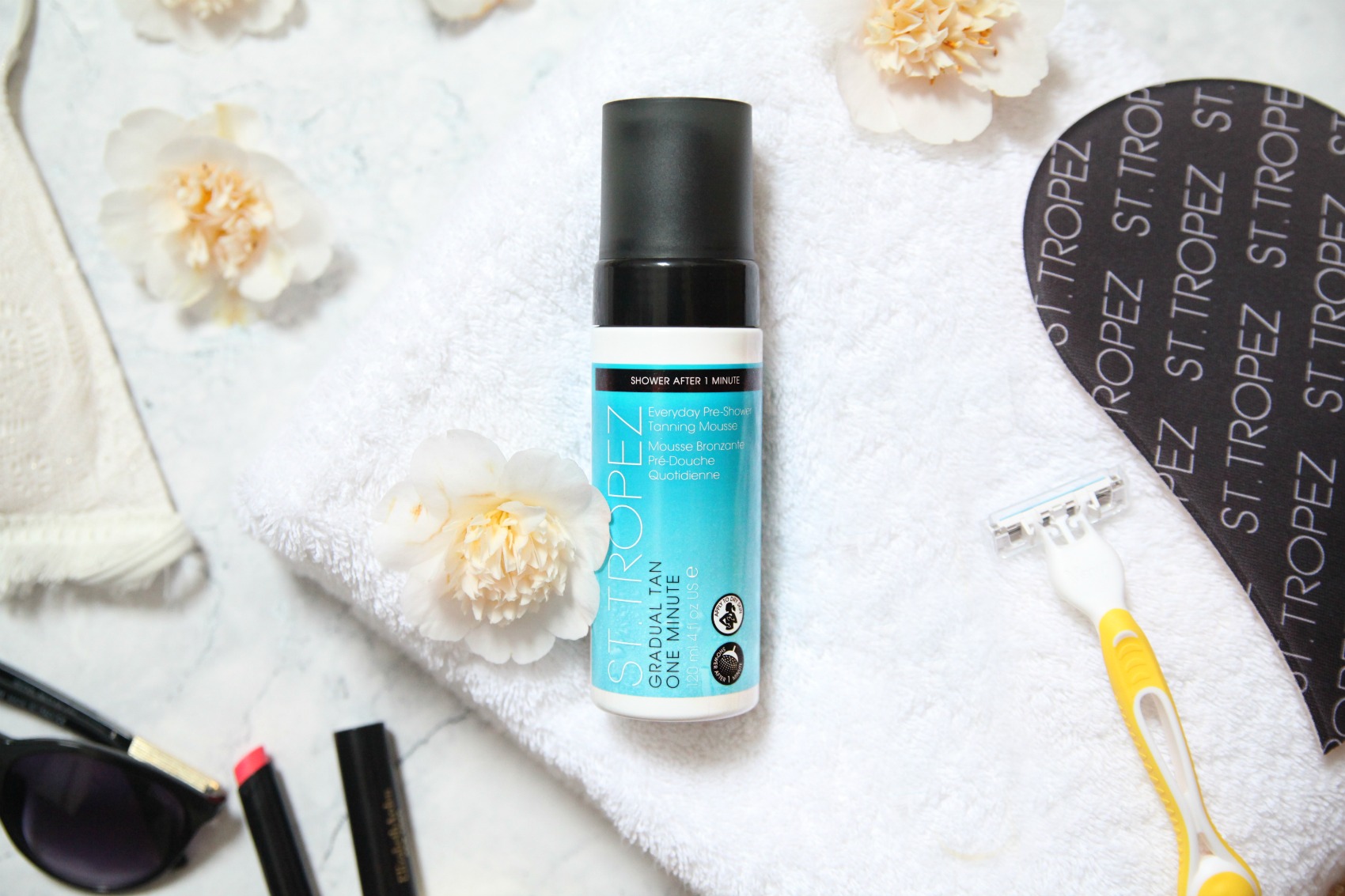 It feels like St. Tropez has read my mind. It's a brand I've used and loved in the past and I'm impressed that they continue to develop their products and are at at the forefront of the industry with innovative and clever designs. The new Gradual Tan One Minute Pre-Shower Mousse from St. Tropez is exactly this. It's the perfect solution if you are either new to self-tanning or like myself, you're a busy parent with not much time to spare who likes a natural-looking tan you can build day after day.
PUTTING THE ST. TROPEZ GRADUAL TAN ONE MINUTE PRE-SHOWER MOUSSE TO THE TEST
To make sure this is truly a product I could incorporate into my normal routine I decided to test it out over three consecutive days while looking after Caspian and working, too. I only get a few minutes to squeeze in a quick shower in the mornings and throw on a bit of makeup. Is it possible to add self-tanning to this mix?
Yes, it is. Especially with the St. Tropez Gradual Tan One Minute Pre-Shower Mousse. The mousse is quite a thick consistency and although it takes a little effort to work it evenly into your skin it's no more than a couple of minutes work. Then you simply wait 1 minute (2-5 for a more intense colour) before jumping in the shower like you normally would. The mousse is colourless yet leaves a sheen on your skin, so you can see where you've added it. I start from the bottom up as I want my legs darker than my upper body.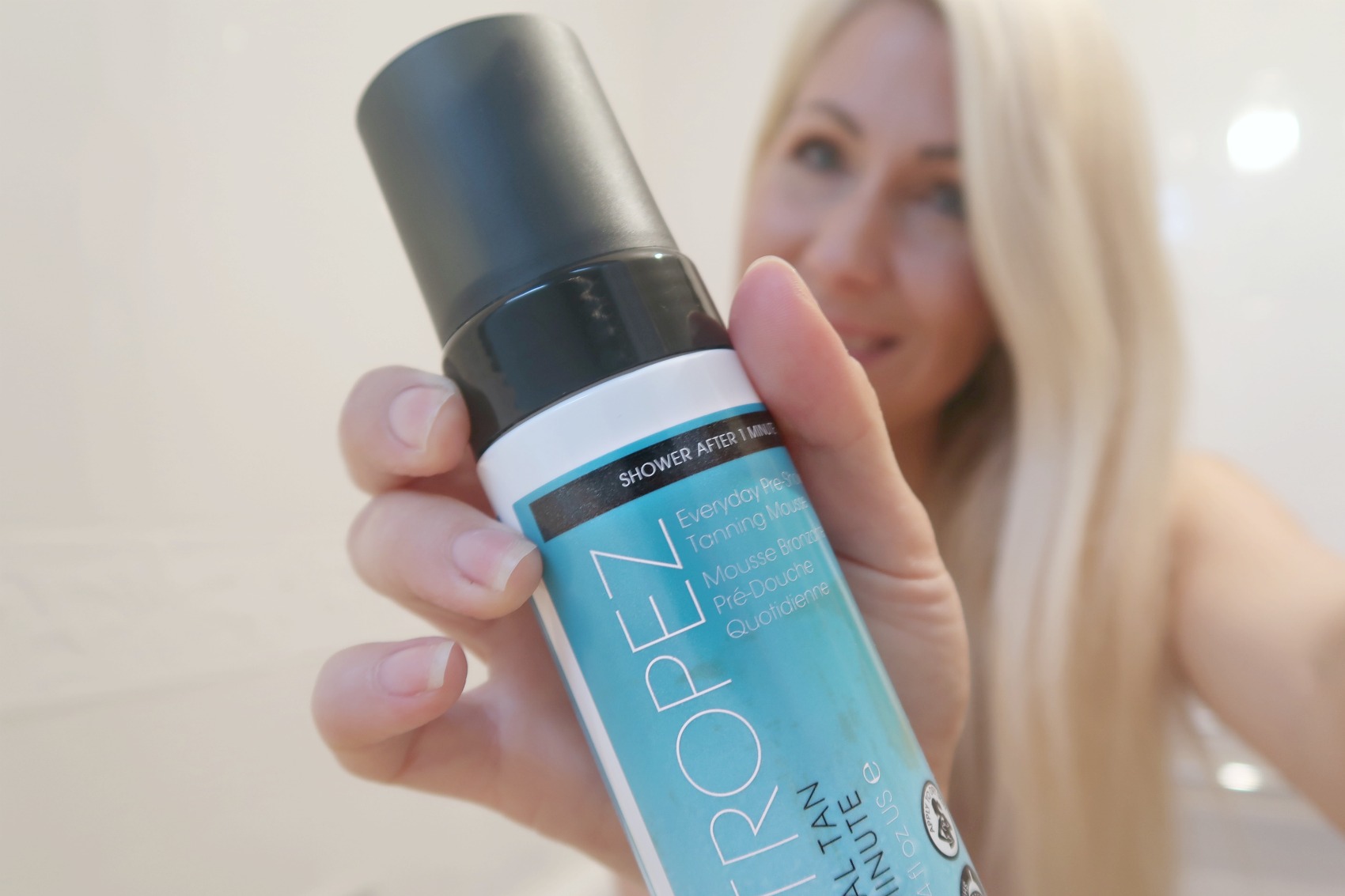 DAY ONE: A SUTTLE YET SURPRISING RESULT
On the first day, I wasn't sure what to expect. I used a mitten to apply the mousse as I didn't want to end up with those tanning tell-tale palms and it was easy to lather it on and work it into my skin. I had shaved my legs the day before and that seemed to work well. The mousse has a delicious scent, yet after you've showered and as the tan develops throughout the day there is no giveaway smell like other self-tanning products. This is a big plus in my book as you don't feel self-conscious.
My skin felt soft and hydrated and by evening a soft glow had developed. What surprised me the most was how even the tan was. I feared that going in the shower straight after application would make it wash off and become streaky but that is not the case at all as you can see.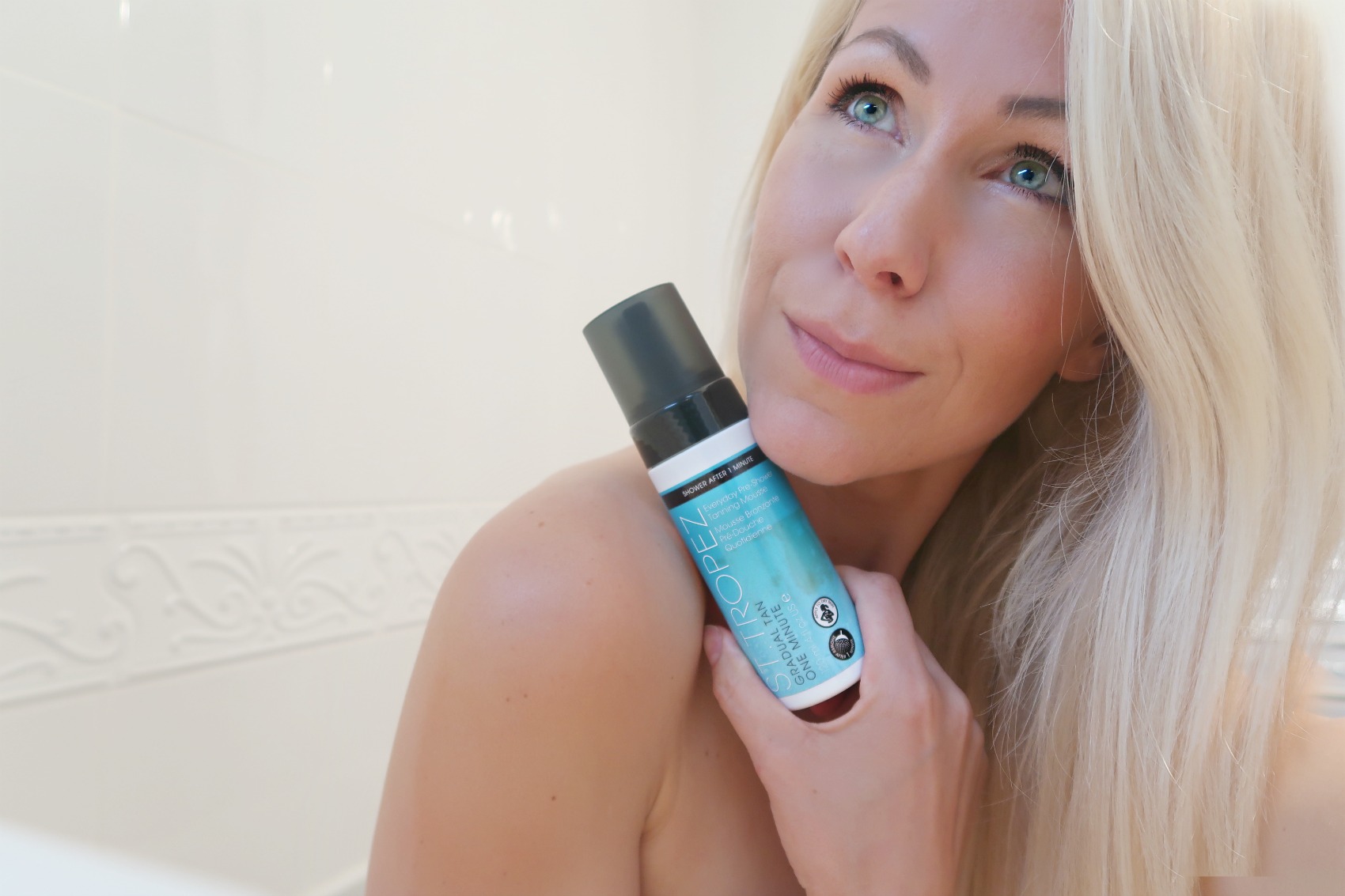 DAY TWO: A MORE INTENSE COLOUR
After experiencing a glow from the first application I was excited to add to this on the second day. This is not a super intense tan, but as the name states one that builds gradually. For me this makes it look more natural and you can reach a level that works for you and then simply use it a couple of times a week to keep it up.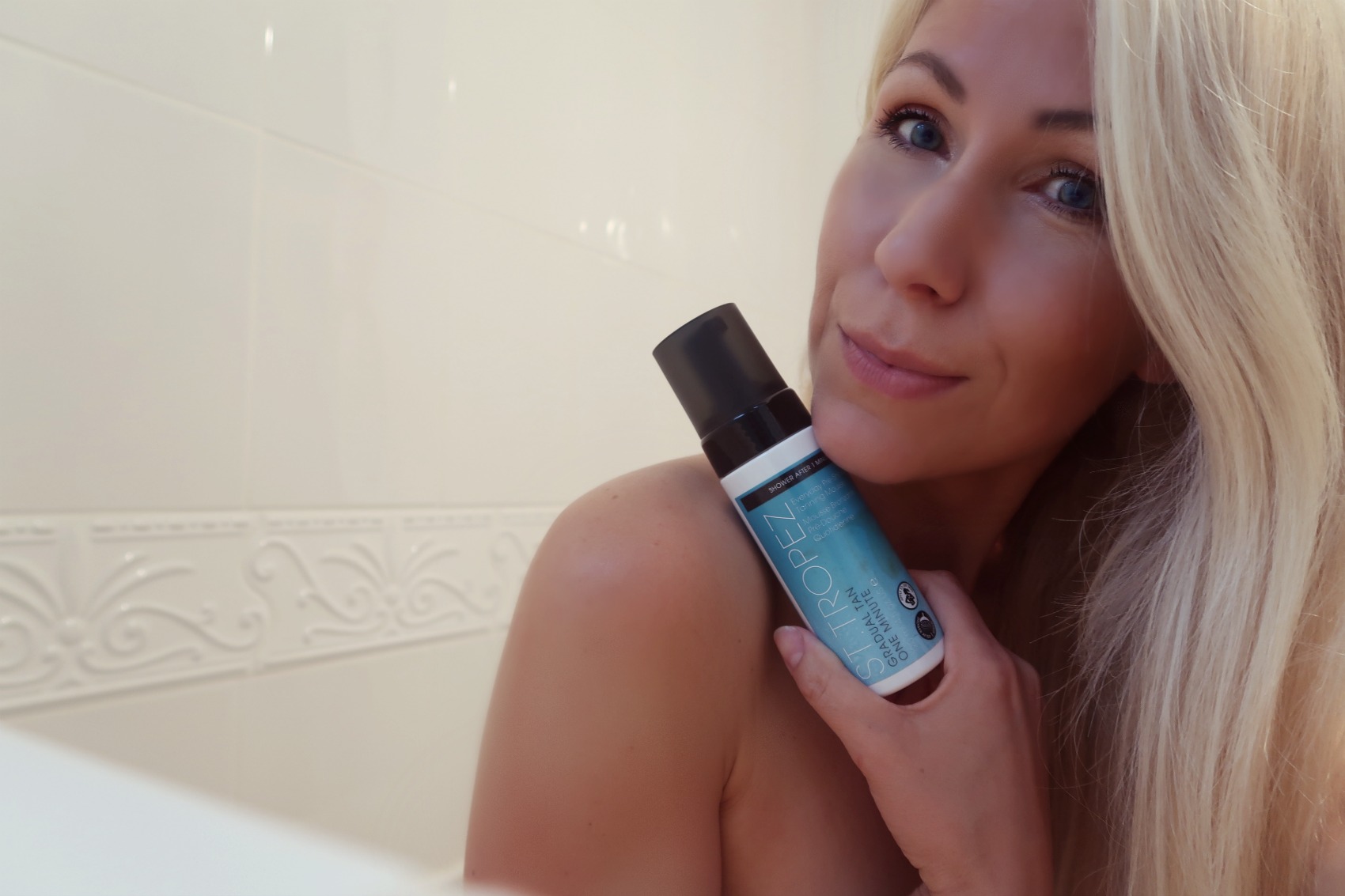 DAY THREE: FEELING MORE CONFIDENT AND READY FOR SUMMER
On the third day, I started to feel more confident. I'm definitely ready to pop on a summer dress and take on life. This is definitely a product I see myself using weekly without stressing. I love that it contains vitamin E and jojoba extract to help keep my skin soft. The pump is practical and as I said it was easy to put on using a mitten. The St. Tropez Gradual Tan One Minute Pre-Shower Mousse is available at Superdrug and Boots and retails at £14.50.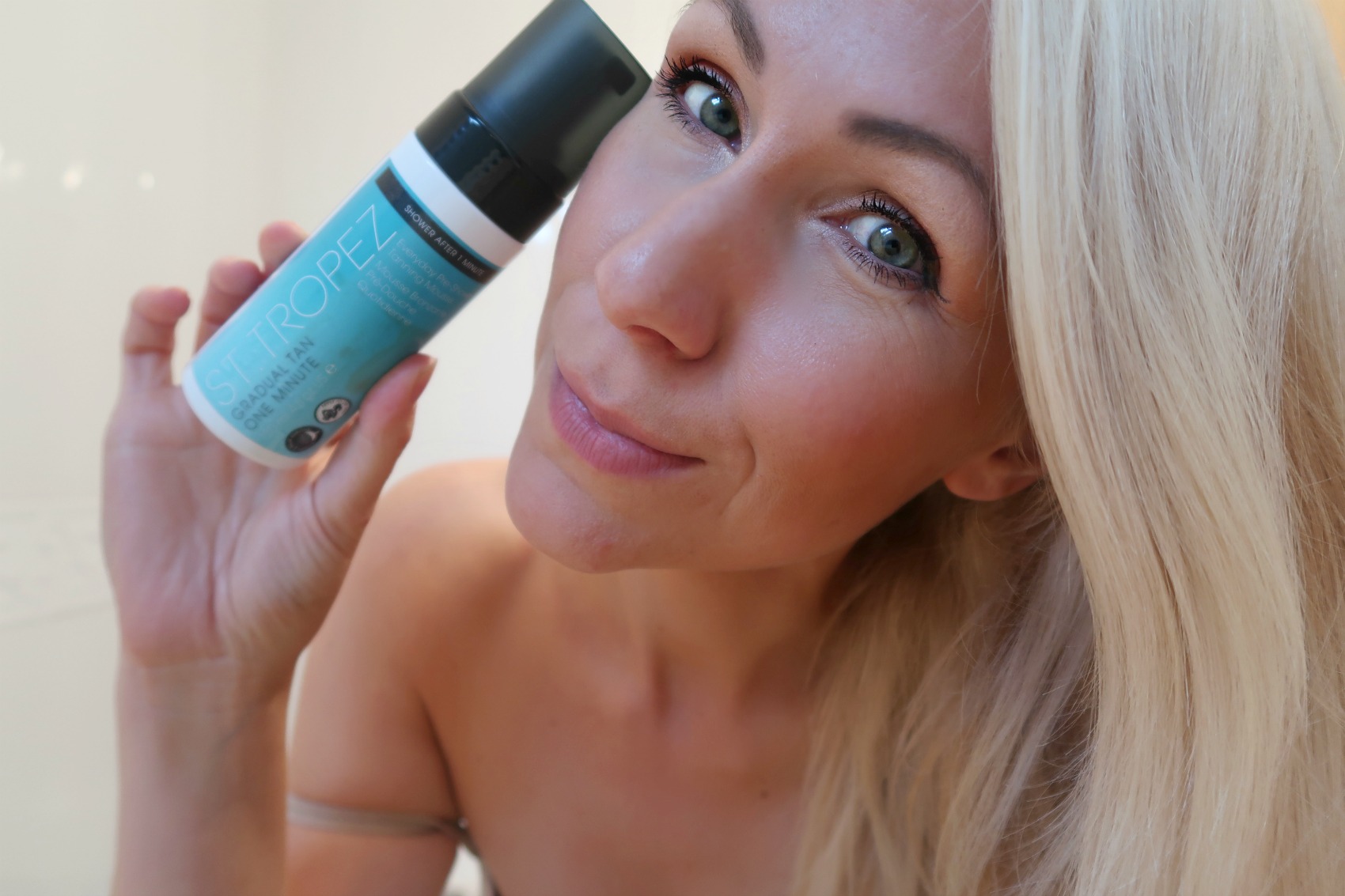 WATCH THE VIDEO: GET SUMMER READY WITH ST. TROPEZ
If you want to see how I got on and how the tan developed over the 3 days then catch my latest video where you can truly see the transformation from pale white Scandi to glowing goddess (or in other words; simply a less tired looking working mum). Have you head of the new Gradual Tan One Minute Pre-Shower Mousse from St. Tropez? Would you try it?