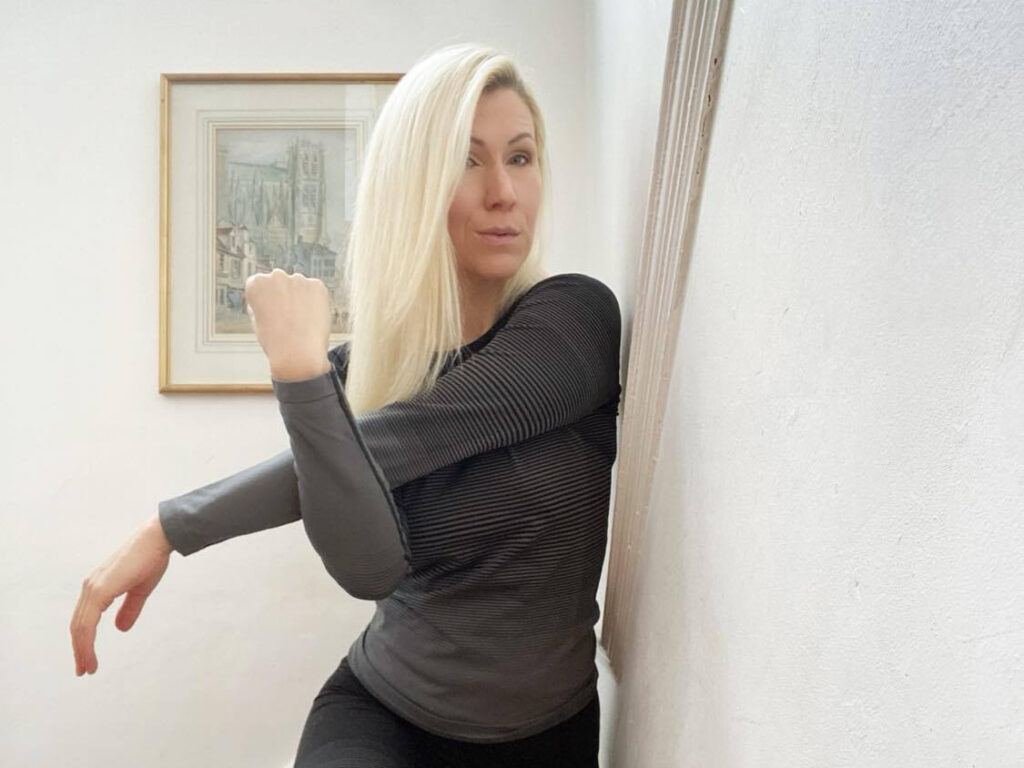 Now many of us come up with New Year's resolutions to start January with a changed mindset and perhaps a goal to get more active. I've never really joined in but this year something changed. Despite the current circumstances, we did have a wonderful Christmas. It was just the four of us as neither Daddy Long Legs nor I have family close by. The joy of the boys still made it a magical time and we indulged in delicious food. I woke up on the 1st of January 2021 with an urge for something to change. Not that surprising considering we are locked down and our normal activities are limited. Still, I felt I had to do something for me. For my mental and physical health.
I ordered new running shoes and after trying (and returning) four pairs at home I found one pair that fitted. Thanks to two pregnancies my already larger than average feet have jumped a size. I treated myself to an apple watch as an early birthday present and now needed new activewear.
GETTING MOVING WITH THE RIGHT ACTIVEWEAR
I have heard very good things about daretob and recently saw their new exciting collaboration with Kate Ferdinand. I especially love their line of maternity sports bras and pieces for pre and post-birth. In my opinion, it is important to not put pressure on new mums but equally if you feel like getting active having the right gear is necessary.
As I'm getting active both indoors and outdoors I need base layers that will keep me comfortable whatever the setting and weather. Often if it's cold and raining it's harder to motivate myself to get outside so the right clothing is vital. Knowing I'll be warm, dry and comfortable make it much more enticing to get out there.
The base layers set from dare2b are made from high-quality material in stylish designs. They fit well. I went for the set in a medium and was pleasantly surprised by the length of the leggings. As I'm tall I often find them too short. The base layers work well both when I'm out with the kids, going for a run or walk by myself or when I do yoga at home. Our old house can get quite cold so even just lounging around during lockdown they've come in handy.
PRACTICAL AND STYLISH ACCESSORIES
With cold winds and even snow it's essential to wrap up warm when you head outside for exercise. Warm socks as well as gloves and a hat are needed. Keeping you hands and head warm means you can focus on your activities and not feel the cold. Daretob do stylish Swarowski encrusted knitted hats and gloves which will make you feel starkly as you jog.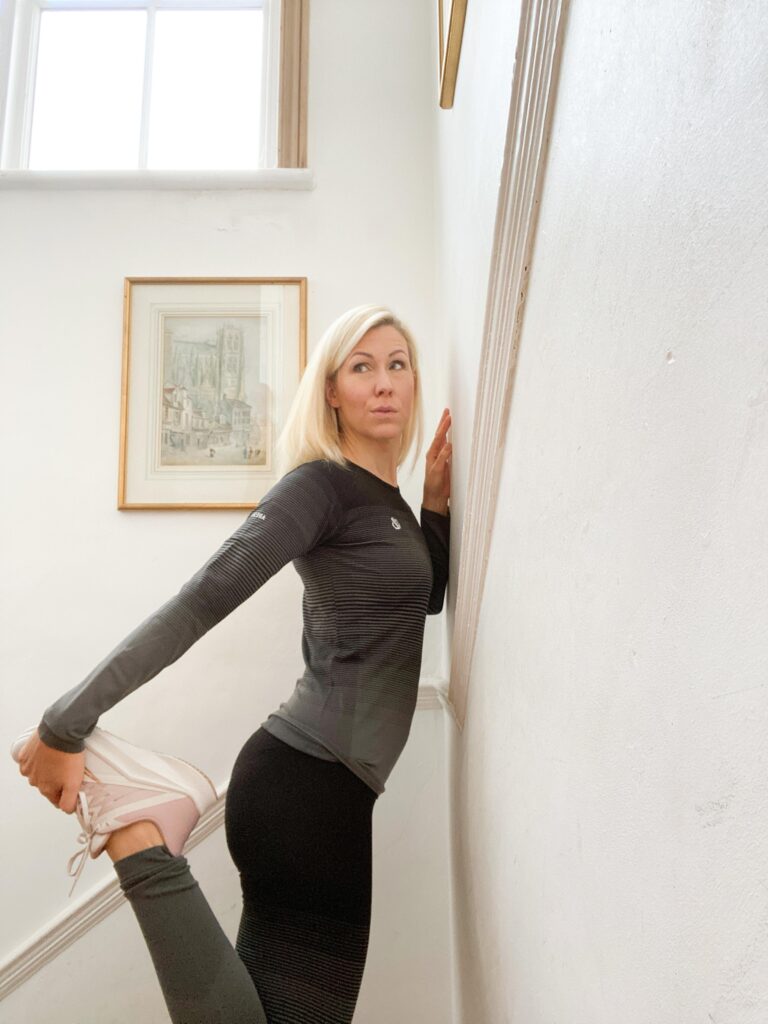 Another essential is a good sports bra. I love the new collection from Kate Ferdinand and have enjoyed good protection from the high impact sports bra. Have you set any goals for 2021 in terms of fitness and staying active?
Disclaimer: Clothing gifted in return for this feature. All words, opinions and photographs are my own.