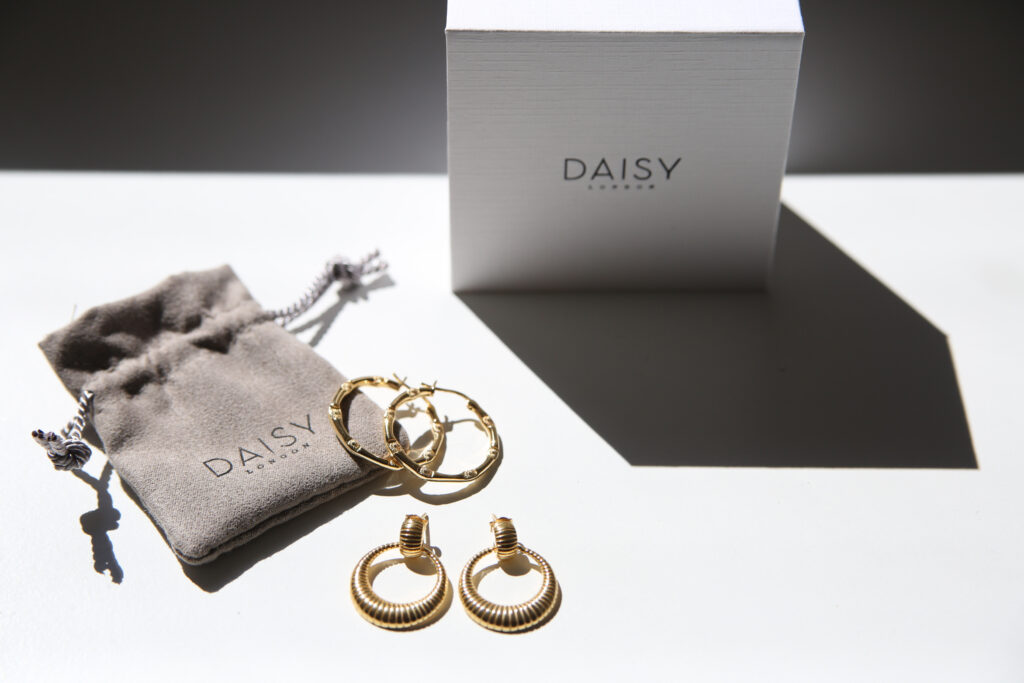 Who has been enjoying getting dressed up again? Nothing quite makes an outfit like a beautiful piece of jewellery. Whether you love layered necklaces or statement earrings this post has something for everyone. British designers are killing it when it comes to jewellery at the moment. I love supporting businesses especially those as talented as the brands featured here.
These are pieces I wear daily both around the house and when getting dressed up for a night out. Do visit their sites to see everything they have to offer as all three brands have multiple collections.
I generally favour gold pieces but they do beautiful designs in both silver and rose gold, too. Daisy Jewellery has been a favourite of mine for years and their collaboration with Estee Lalonde is gorgeous. Lily Blanche specialises in beautiful lockets and precious stones. Mutu Jewellery is my latest discovery and I love their delicate and modern designs.
DAISY JEWELLERY EARRINGS
Daisy Jewellery does stylish pieces that will make you feel like the goddess you are. I adore their designs which are both edgy yet subtle. Elegant yet raw at the same time. Their range of earrings work on their own or can easily be stacked to form a beautiful and unique formation. I'm currently looking at getting another piercing so I can wear more of their designs at the same time.
These two designs are from their latest collection. One is called Venus and are front-facing hoops by Estee Lalonde. They give me 80's statement vibes while still being subtle enough to wear every day. The Goddess Glow hoops are a wardrobe staple and work so well with any outfit. Which design do you prefer?
MURU JEWELLERY NECKLACES
MURU Jewellery is my latest love. They specialize in dainty necklaces which are perfect for layering. I had a couple of pendants and found just the right chains for them from MURU. I adore the T-bar necklace which represents balance. I'm trying to bring myself and my life into balance more and it's a great reminder of that. The bead chain necklace is so stylish. I wear them both together and separately. They are feminine and chic and I've already received a lot of compliments.
LILY BLANCHE LOCKETS AND BIRTHSTONE NECKLACES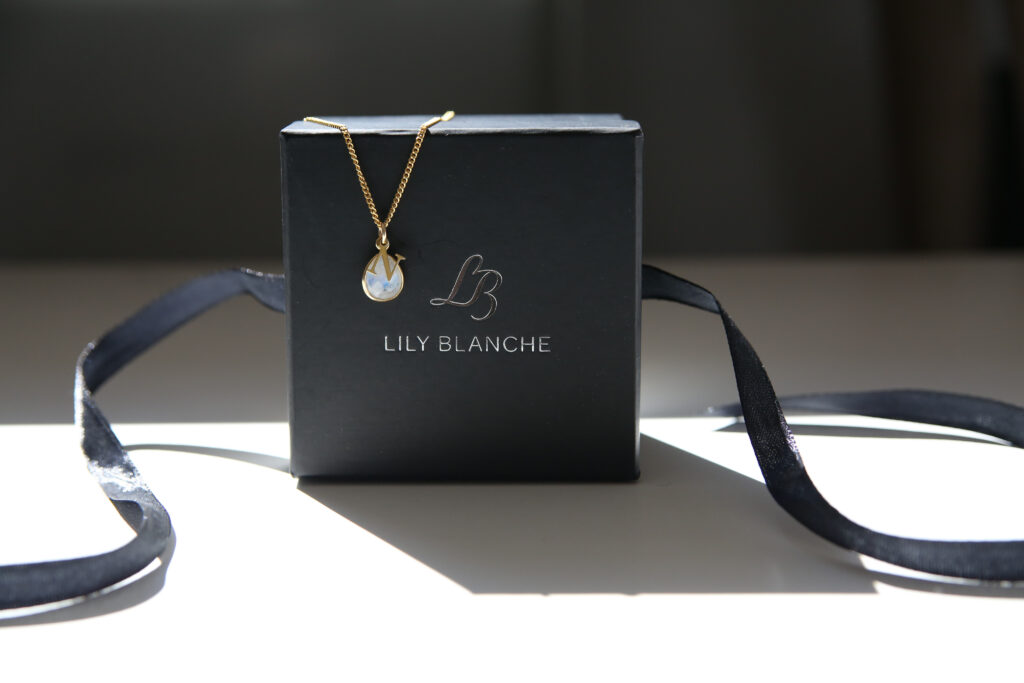 You will know I'm a huge fan of Lily Blanche. They do gorgeous photo lockets allowing you to carry loved ones close to your heart. Recently they introduced a collection of birthstone necklaces and matching earrings. I wear the moonstone necklace for June, which is Orsino's birthday month along with my initial. Again these designs come in gold, silver and rose gold and you can choose your favourite colour, your favourite stone or your birth moth.
They have just released a new pearl collection which also looks beautiful. Pearls are one of my favourites when it comes to jewellery and again easy to add to an everyday outfit as well as for an evening out.
Disclaimer: Please note I was sent these items. All words, opinions and photographs are my own.