Advertorial
This year I wrote about luxury gifts for women based on some of things you'll find on my own list. Yet I always find it hard to shop for Daddy Long Legs. He's a bit of Grinch and would properly prefer if we didn't celebrate Christmas at all. Although once it's all set up and he's munching on delicious Christmas food he soon comes around. He also knows that it means a lot to both Caspian and me so he plays a long. I want to pick up some more nice presents for him and therefore asked some of my fellow bloggers for ideas. They had brilliant ones so if you are stuck, keep reading.
BEST GIFTS FOR MEN THIS CHRISTMAS
Whether the man in your life is into sports, fashion, loves a sweet treat, adores tech and gadgets or loves listening to music these clever ladies have you covered.
"Socks! It's got to be done, hasn't it? Men are so hard to buy for, but they always need socks!" Rebecca
"I buy my husband a hamper of old fashioned sweet shop style sweets every year. You know, sherbet dip dabs, wham bars, that sort of thing! He loves them and hides them from the kids!" Nikki
"If he is into sport then something related to that is always good. My dad plays golf and I suggest you take a look at the golf sale for the perfect gift this year." Laura
"I buy my husband a gift card for a music shop. So he can have guilt free spending whenever his favourite bands release CDs throughout the year!" Jaymee
"My husband loves electronic gadgets, so would get him either a power bank or a retro game." Rim
"A magazine subscription so he gets a gift every month! You can choose digital and/or physical copy now too!" Erica
"Lessons in something they've wanted to try for a long time. I'm getting my husband a few photography lessons as he used to love it when he was younger but the hobby faded out as he became so busy with work/life/family. I struggle to find "things" he wants for Christmas so now prefer to by experiences." Alice
"Wine and nice chocolate go down well with my other half… quite easy to please really!" Heledd
"Gym stuff! My husband always needs new training tops or tracksuit bottoms just in time for Christmas!" Abi
"An activity from an experience day company. There is so much to choose from and the price range varies quite a lot so there's always an affordable one." Emma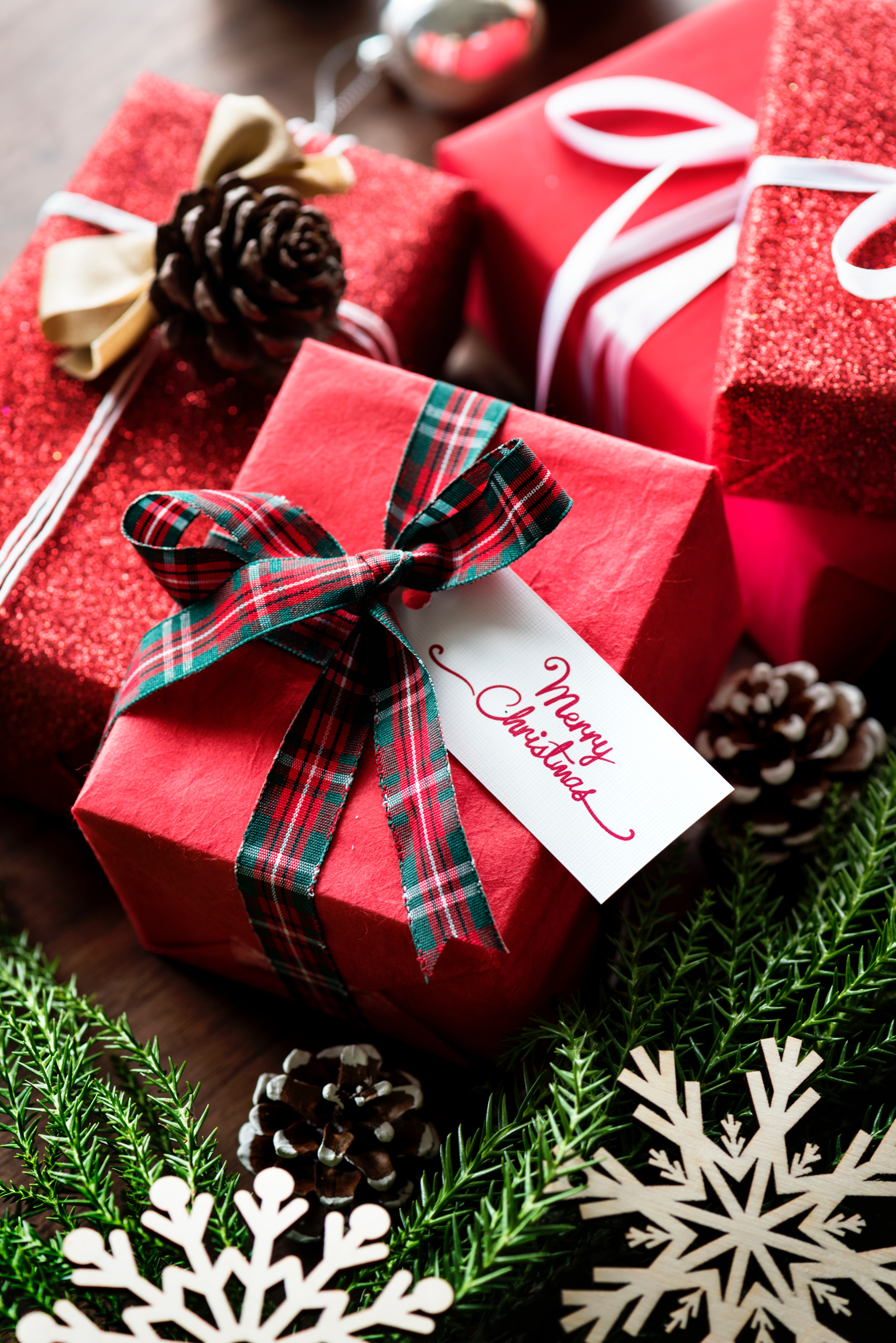 I hope this helped you so you can surprise your other half, brother or dad with something special this year. Maybe you have already finished your Christmas shopping and if so I'd love to hear what you've bought the men around you this year? Daddy Long Legs is getting a pair of new shoes that he has been wanting for a long time, so hopefully, he'll have a wonderful Christmas and not be a grump. He always gets in the mood once Christmas actually rolls around so, in reality, I'm not worried.