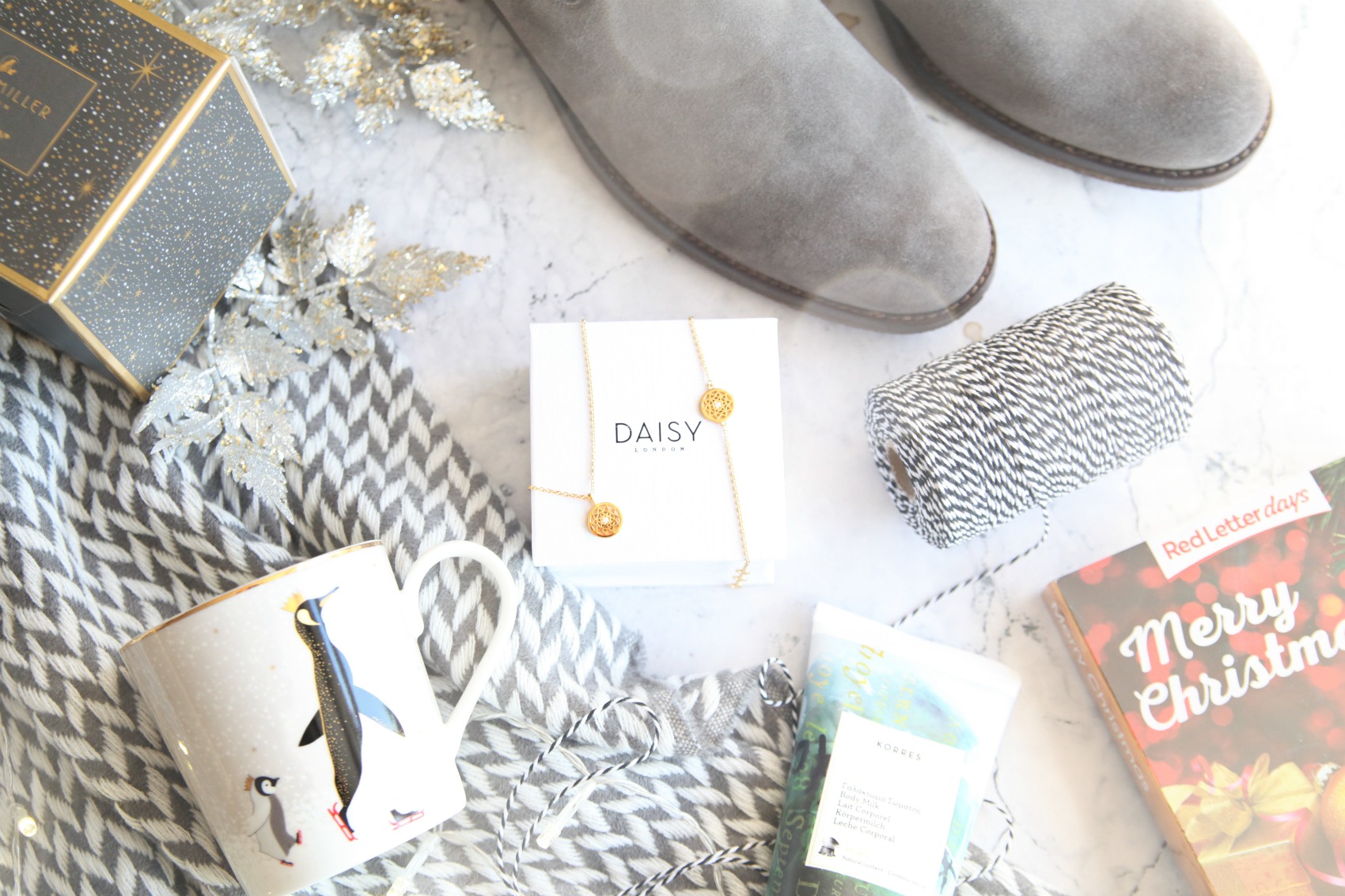 Around this time of year Daddy Long Legs starts enquiring what I would like for Christmas. Throughout the year I've thought of a million things but then I often draw a blank as I seldom remember to write them down. If you are like me you might need a little inspiration. Or perhaps you are searching for that perfect gift for a lovely lady in your life. I believe in experiences and quality products that will either make the receiver look and feel great or make their life a little easier. Here are some of my top choices this year!
RED LETTER DAYS MERRY CHRISTMAS GIFTBOX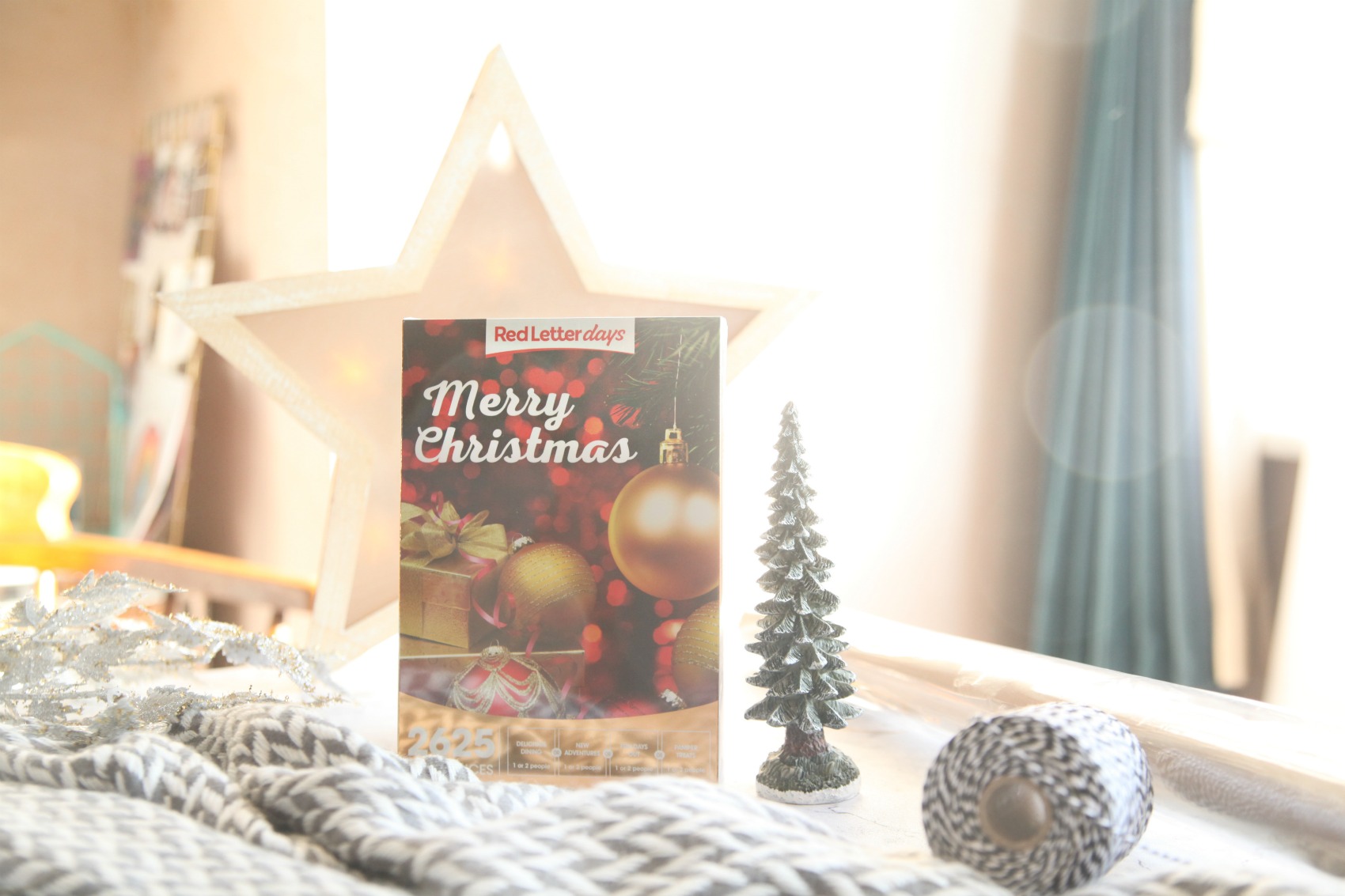 We love Red Letter Days and their huge selection of experiences. We adored the Afternoon Tea we enjoyed at The Rubens at the Palace Hotel with them earlier this year. I was very excited to learn that they now do gift boxes where the receiver can choose from multiple experiences. A brilliant gift idea if you want to allow the person to choose exactly what they want. Many include bringing a second guest, so fingers crossed they might choose you and can you enjoy a wonderful time together in the new year. The box is valid for 2 years. The Merry Christmas Box is £49.99 but there are several to choose from.
HEART CHAKRA GIFT SET FROM DAISY LONDON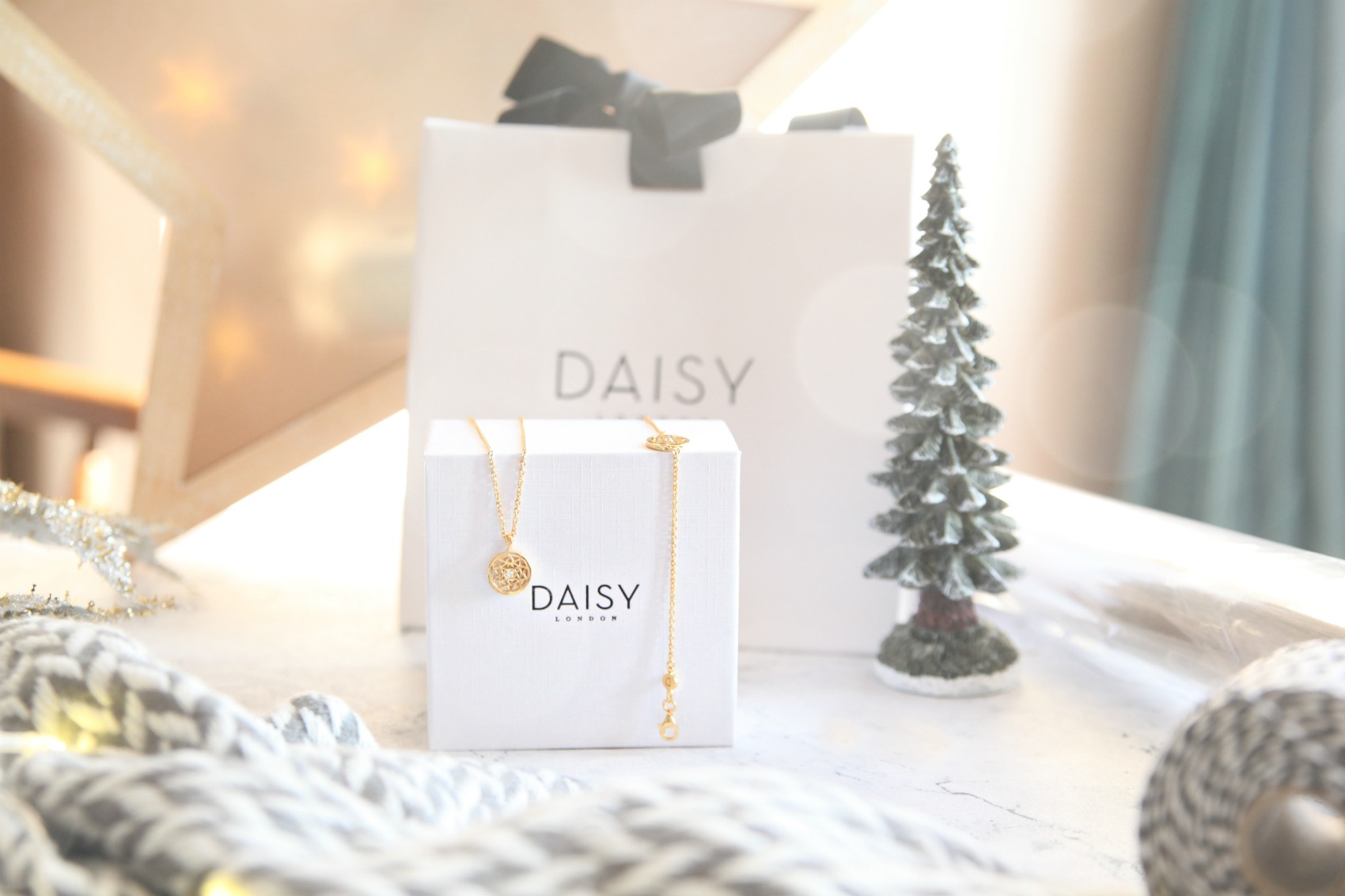 I was recently introduced to Daisy London and instantly fell in love with their gorgeous collections of jewellery. I adore their Chakra collection in particular and the Heart Chakra gift set makes a wonderful Christmas gift for someone special. Made from 18ct gold plated sterling silver with a cubic zirconia in the middle to give both the necklace and the bracelet a bit of sparkle. The heart Chakra is emotionally connected with love, self-control and forgiveness. £164 and the gift set comes with a mini candle. Currently low in stock so be quick but if you miss out Daisy London have many beautiful designs to choose from.
GREY CHELSEA BOOTS BY GABOR FROM JONES BOOTMAKER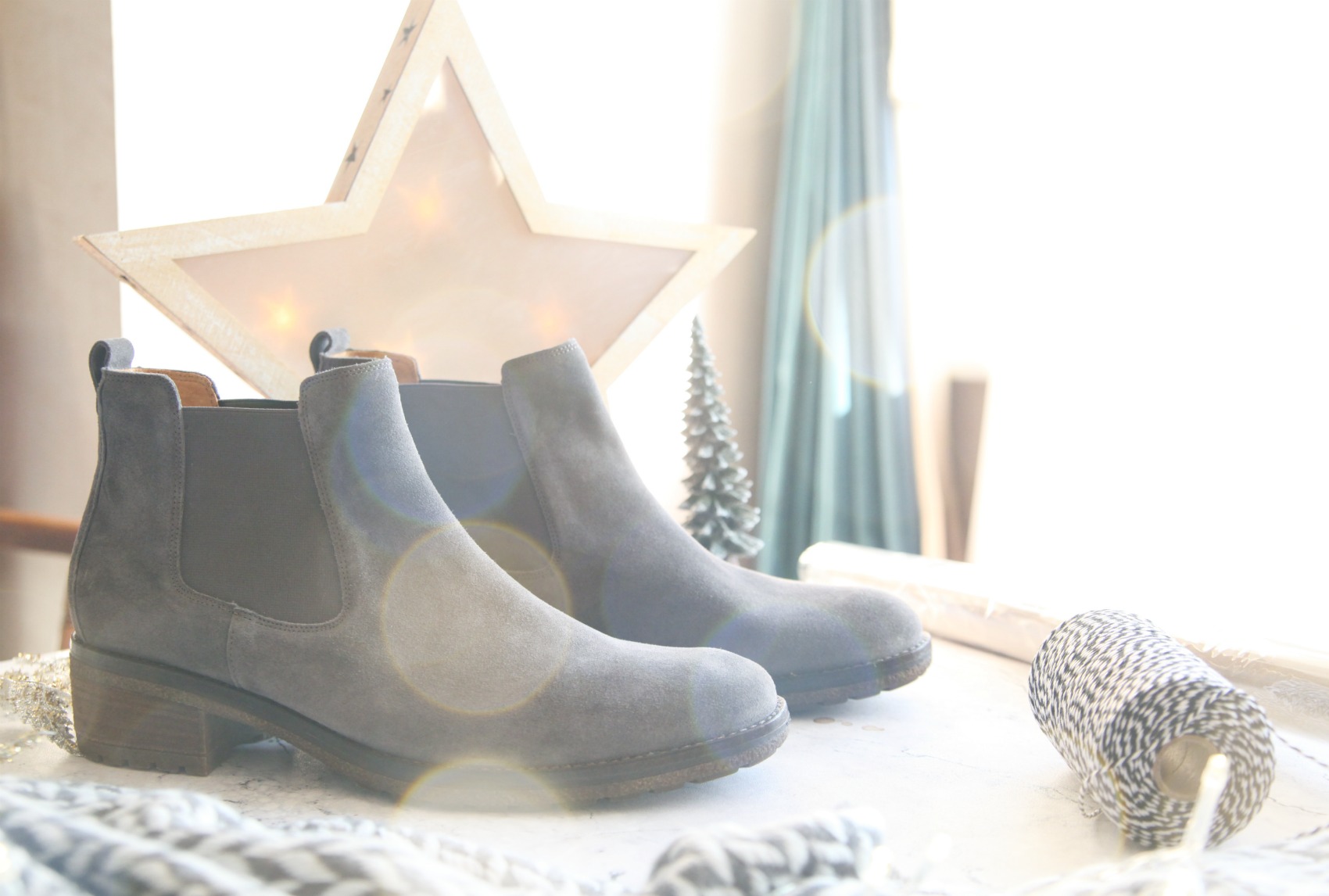 A pair of gorgeous suede boots is something that will see the receiver through until spring. These well-made classic Chelsea Boots by Gabor from Jones Bootmaker are a wardrobe stable that will never go out of fashion. Perfect for the school run, they look great with both jeans or a dress and thick knitted socks. They have a thick sole with a good grip allowing you to wear them in all weather as long as you protect the suede beforehand. They come in size 2.5-9 and are also available in black. £95 and available both online and in their shop.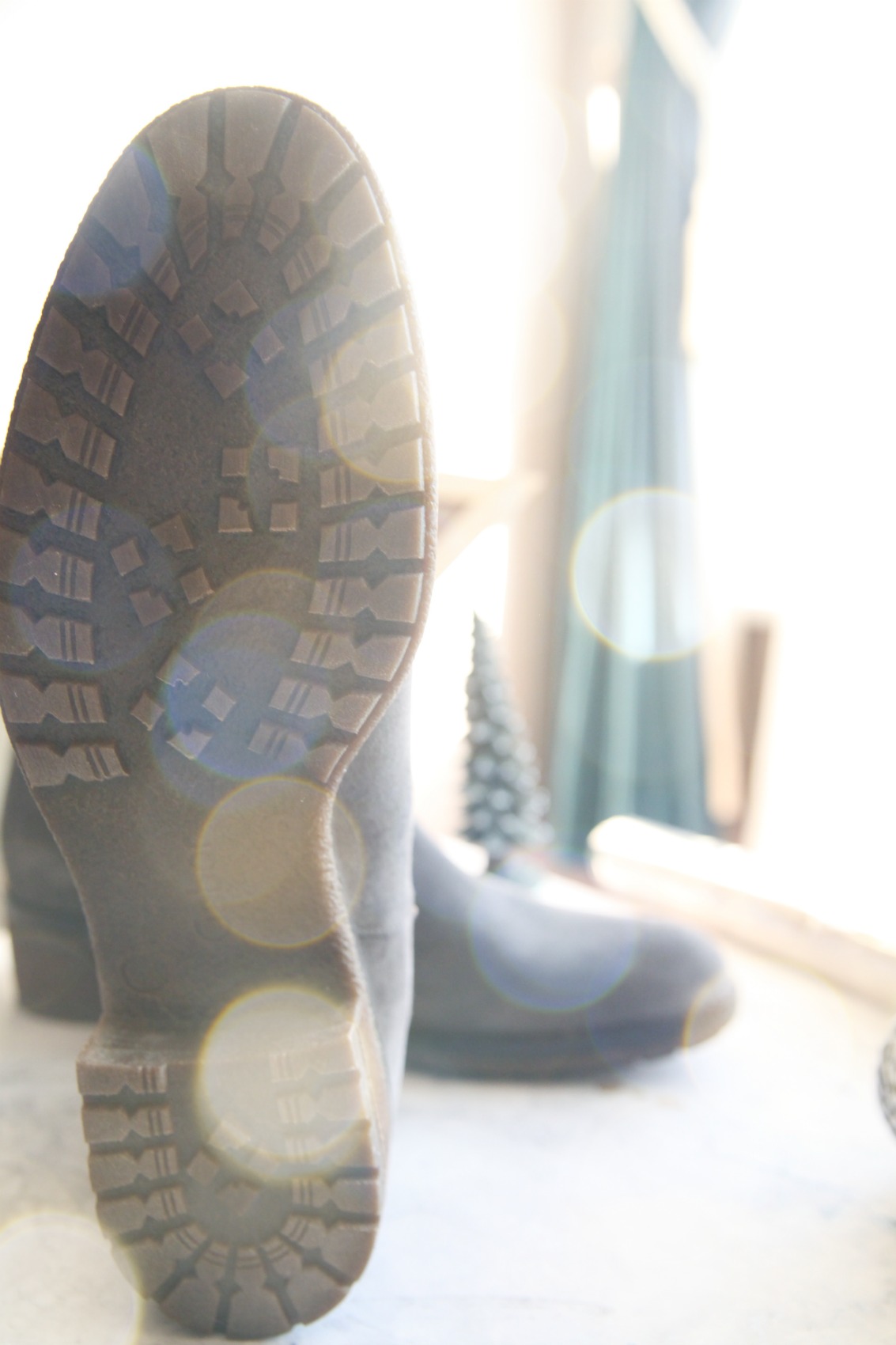 PERFECT NAILS WITH SENSATIONAIL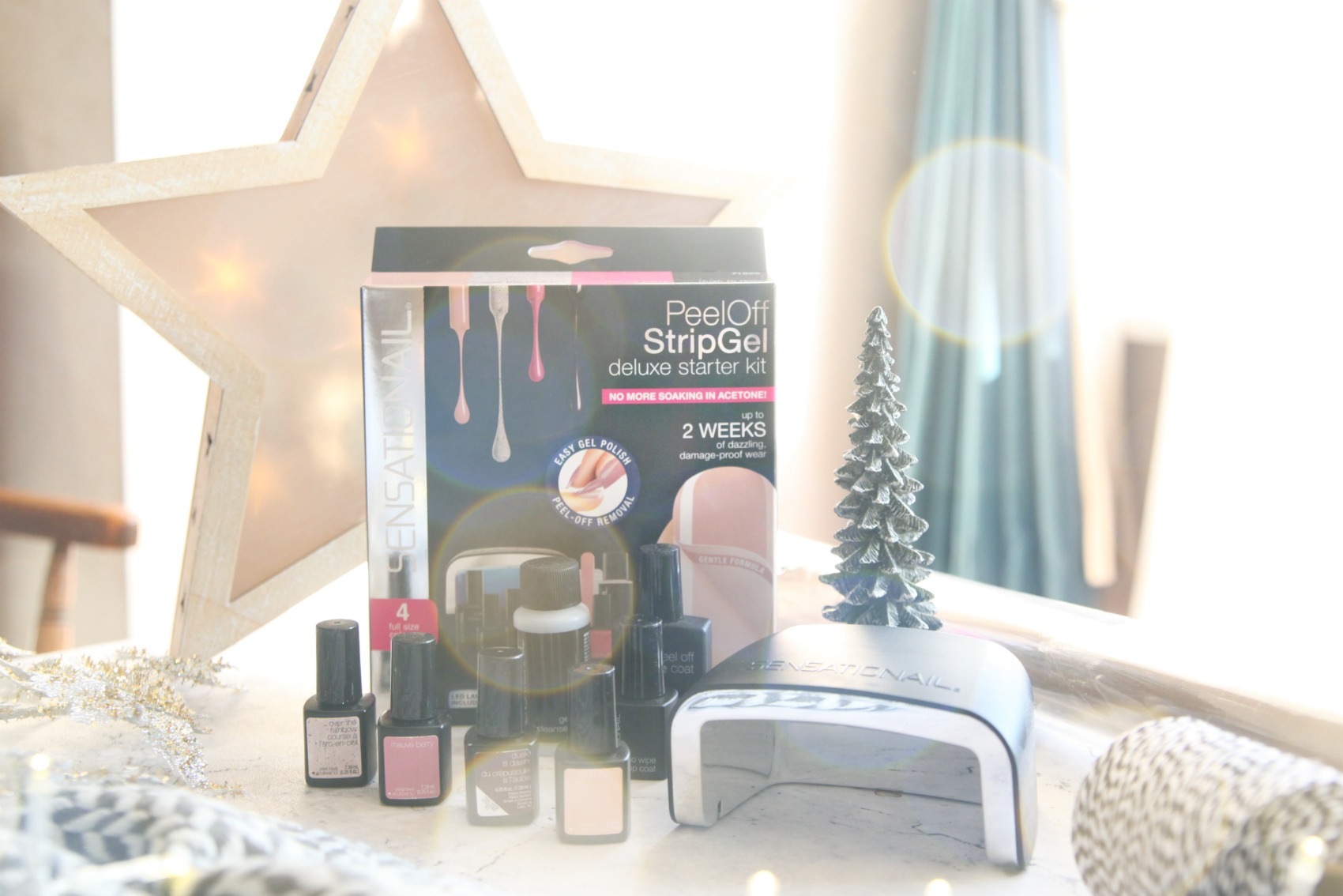 Do you know someone who loves pretty sparkly nails? Then they need this new set from Sensationail. Not only can you do your nails from the comfort of your own home and make them look beautiful. This set is made to 'peel off' so that you don't need to soak your nails in acetone when you want to change the colour. This set comes with four different colours, the LED light and everything you need.
FAT FACE GREY CASHMERE GLOVES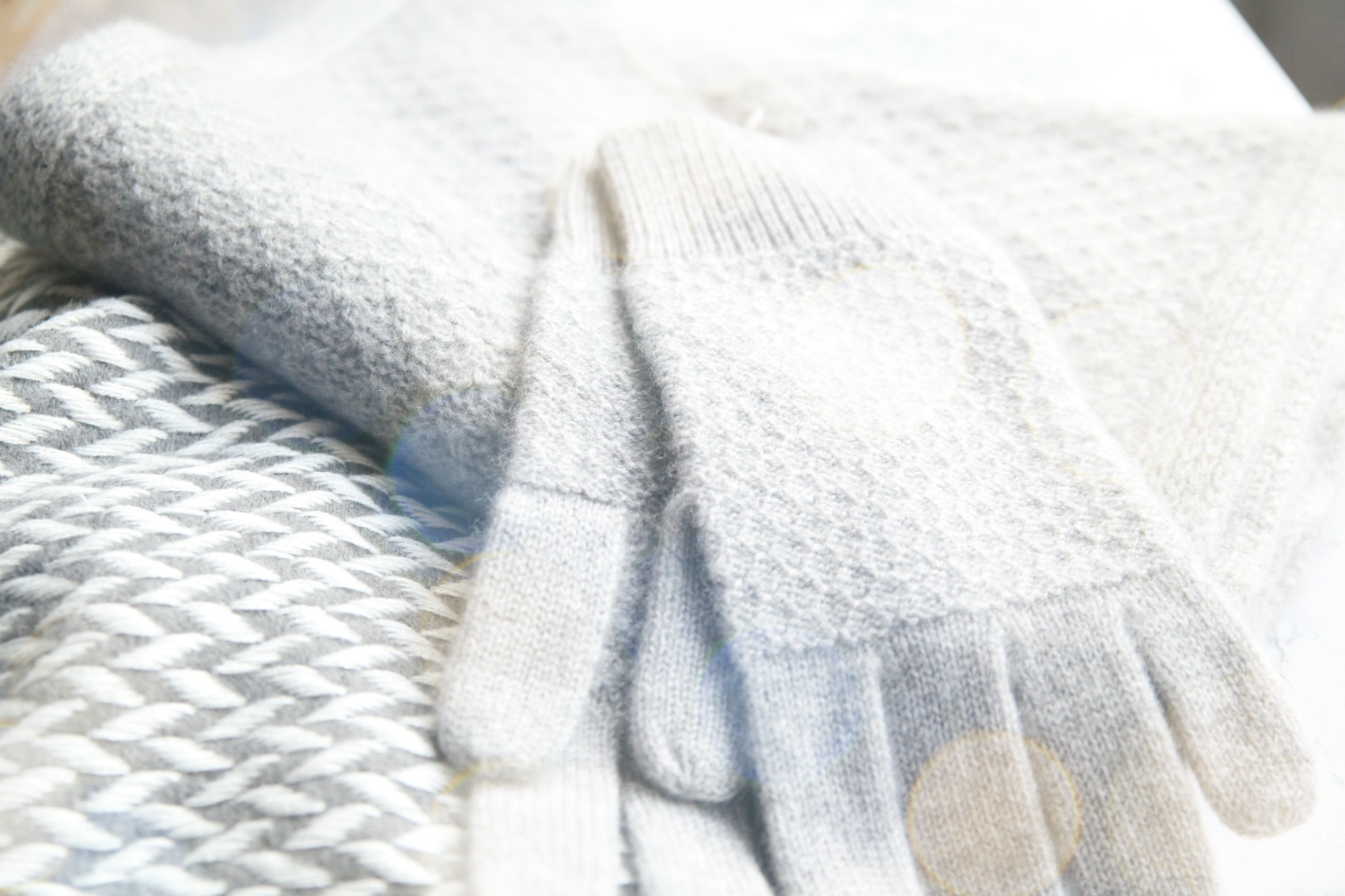 Once your nails look perfect you want to make sure they are protected and this gorgeous knitted pair from Fat Face is just perfect. Made with the softest cashmere it is not only comfortable but will keep you warm all winter long. I love the subtle pattern which gives them an elegant look.  Gloves are £35 and theirs a matching snood and beanie, too.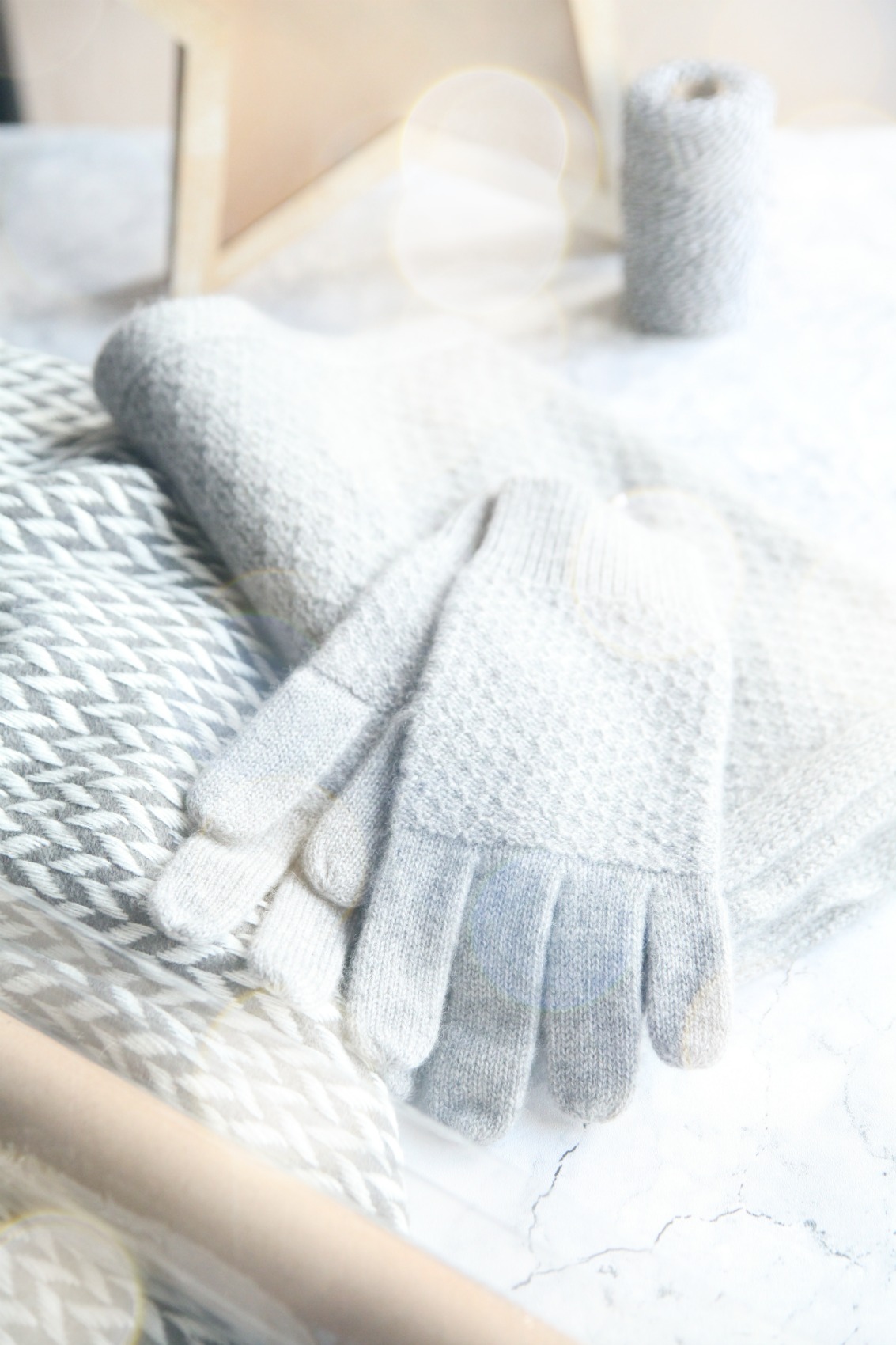 KORRES TOTAL INDULGENCE GIFT SET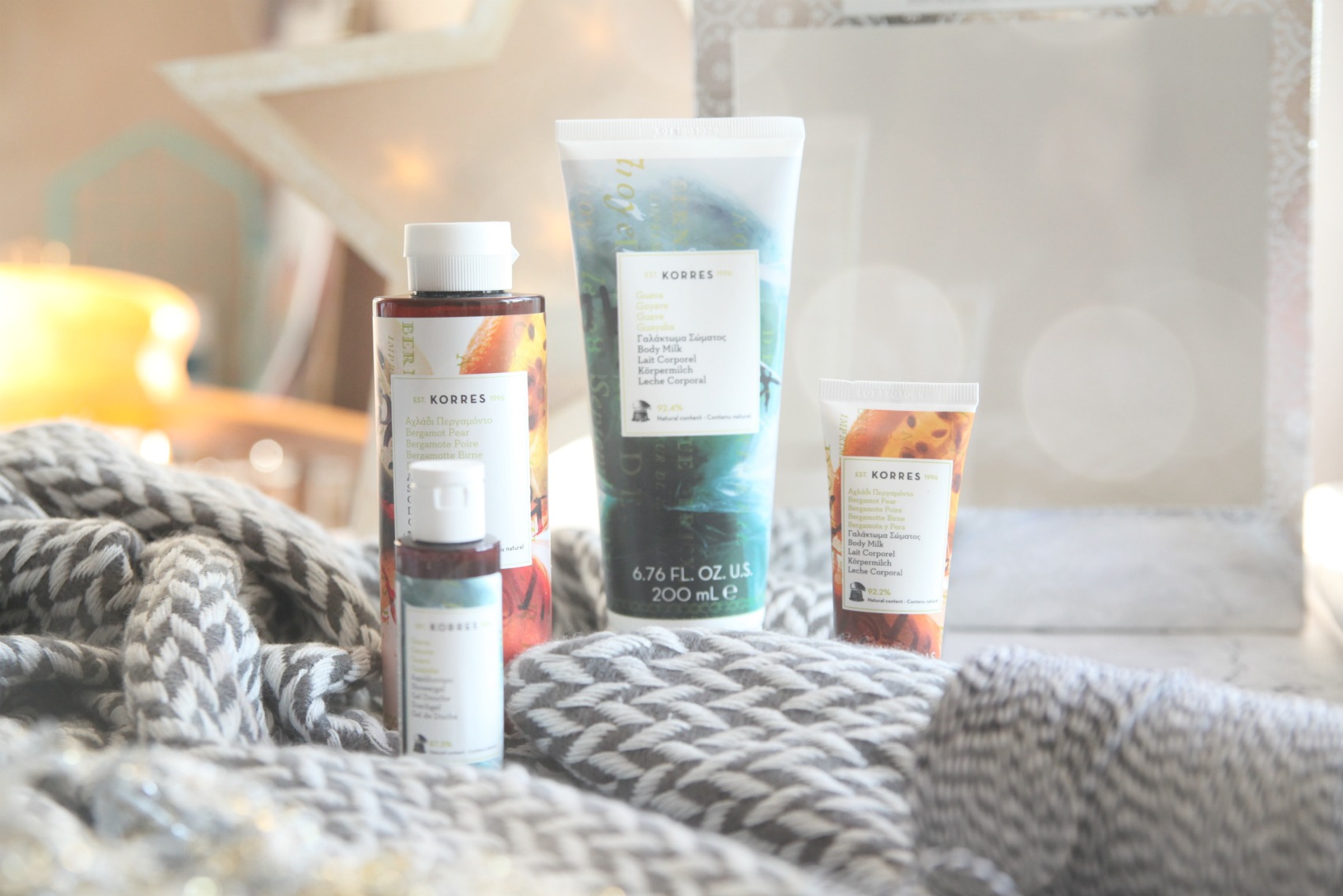 One of my favourite skincare brands using natural ingredients have brought out a gorgeous gift set for Christmas. The Total Indulgence comes with two full size products; The Bergamot Pear Showergel and the Guava Body Milk. And two travel size products The Guava Showergel and the Bergamot Pear Bodymilk perfect for taking on holiday and still smell delicious. Also available in a Bergamot Jasmine and Japanese Rose combination.
6 COURSE MICHELIN MEAL WITH CHAMPAGNE AT ANGLER SOUTH FROM BUYAGIFT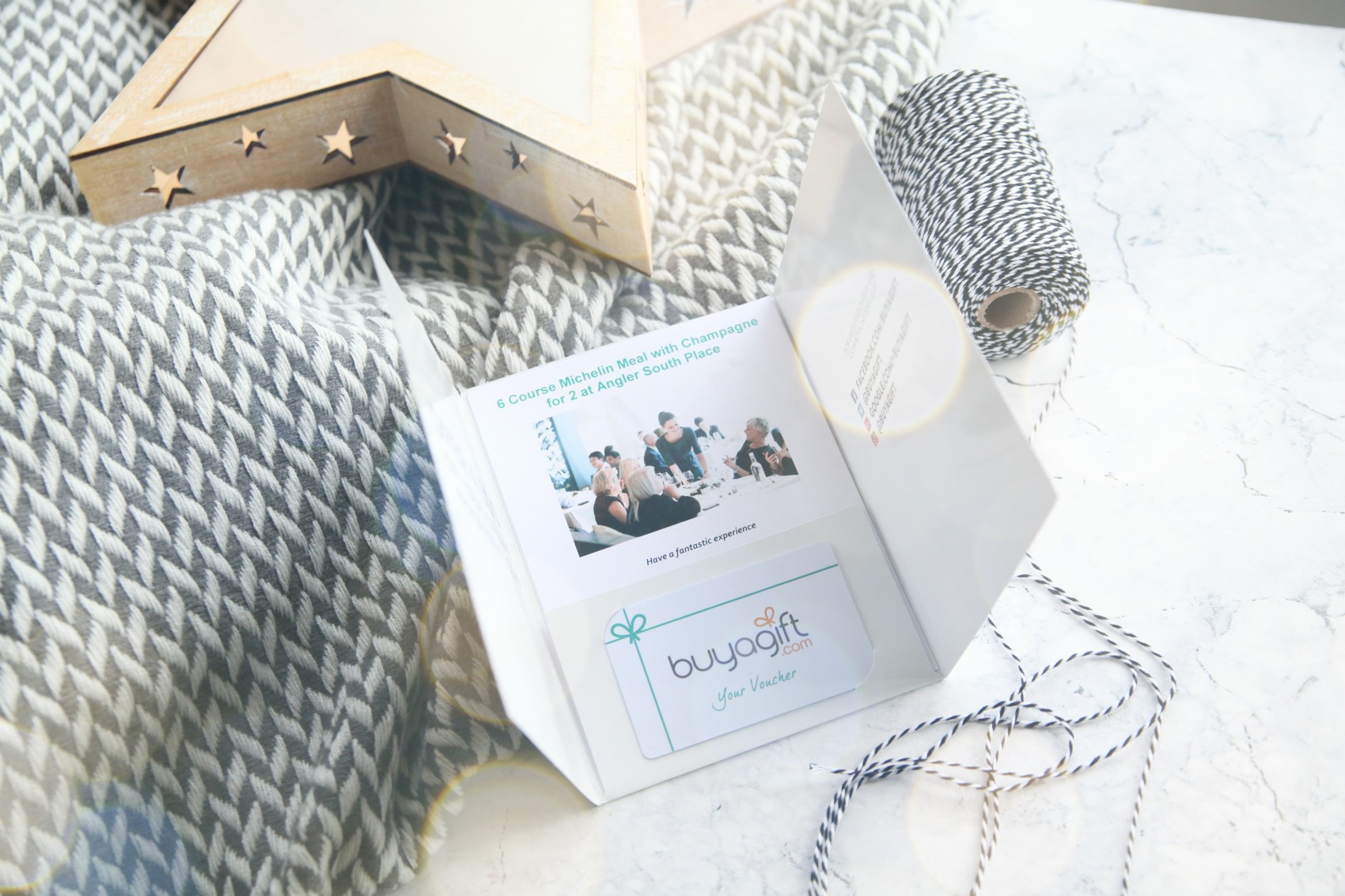 If you are looking to truly spoil someone this exceptional experience from Buyagift is a real treat. A 6 course tasting menu with a glass of champagne at Angler South will be a wonderful gift for seafood and fish lovers. Combine it with a stroll around London and you'll have a superb night out. £135 for two people and the voucher is valid for 10 months. Buyagift have many exciting experiences to choose from so you are sure to find something that suits.
PENGUINS MUGS FROM SARA MILLER LONDON FOR PORTMERION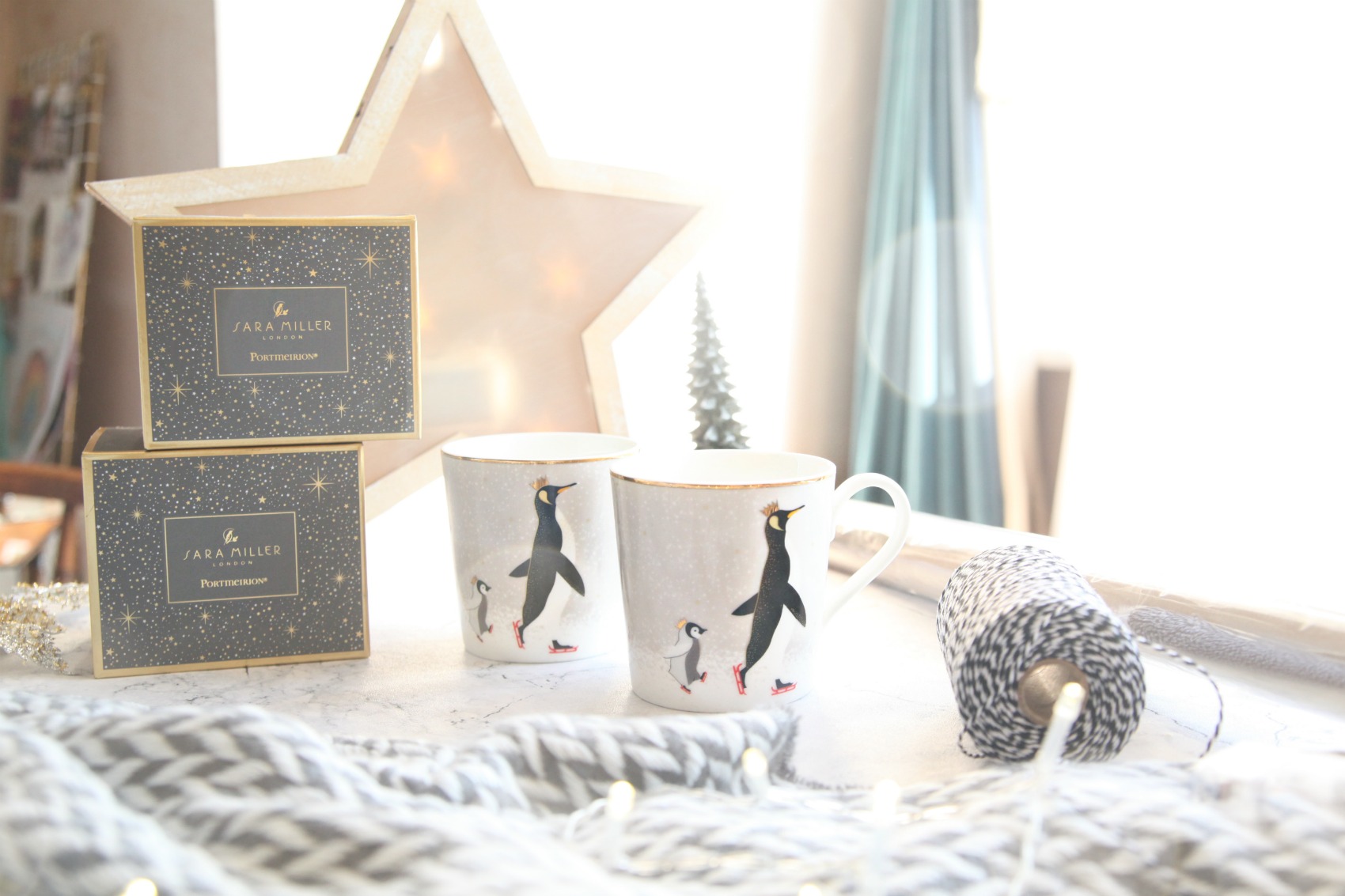 If you love a cuppa in the morning or enjoy a hot chocolate on a cold wintery afternoon then these adorable penguin mugs are a perfect stocking filler. Beautifully design by Sara Miller London the King Penguins make a gorgeous motif.  They are sure to make you smile first thing in the morning or after a long day and help you get through the winter blues more easily. Each mug retails at £15.50.
If you are still looking for inspiration then keep an eye out for my big Scandi Christmas Gift Guide coming out later this week.
This post contains press samples. All words, opinions and photographs are my own.