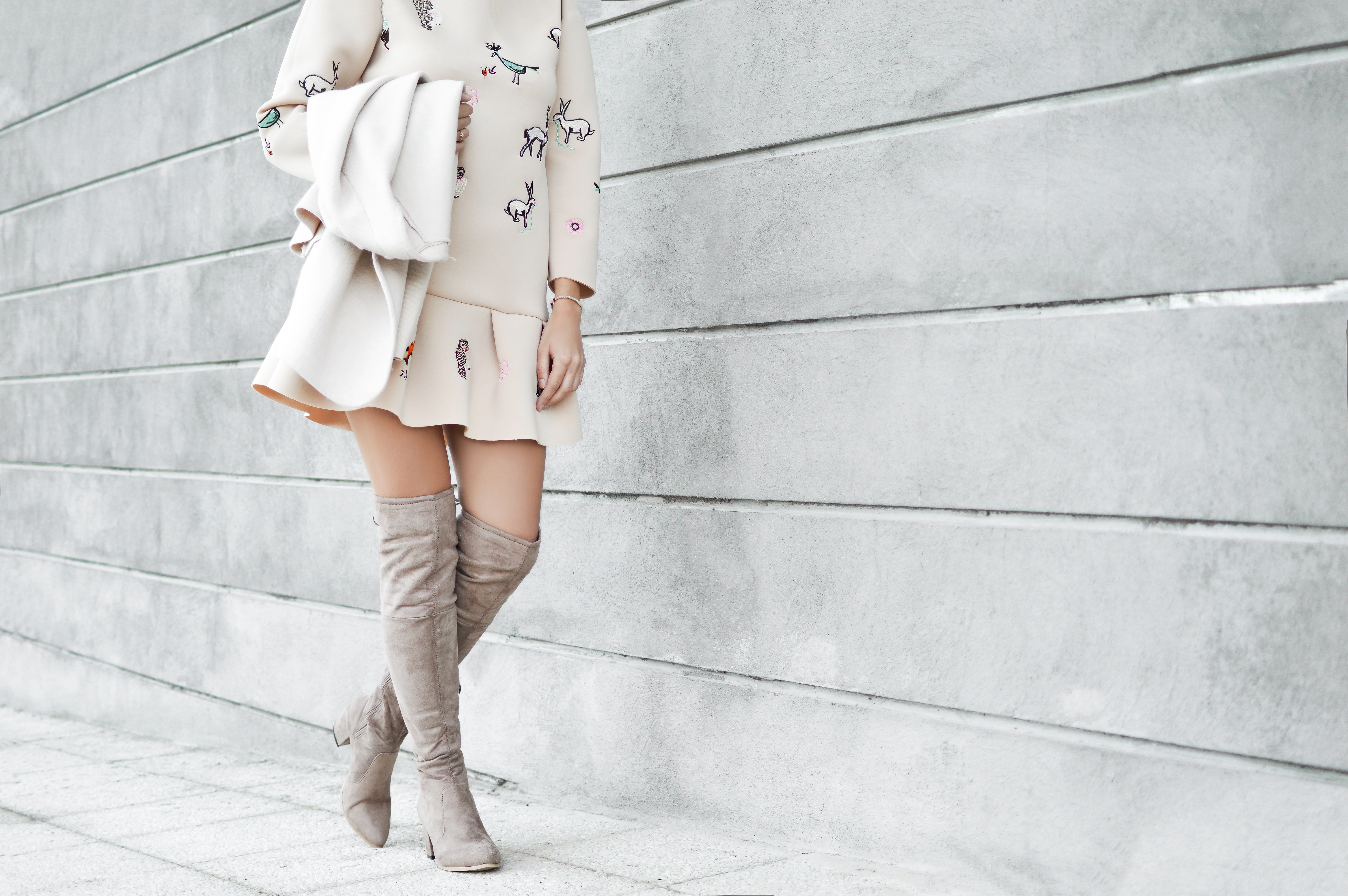 Advertorial
Every winter I'm stuck between wanting to look and feel stylish. I'm constantly battling between wearing heels or boots and then opting for more practical footwear. I need the latter when I'm out and about as a mum with Caspian, as I simply can't chase a pre-schooler in heels. Yet I love heels and despite being quite tall have never shied away from them. When we go out in the evening or I'm off to professional events you will always see me in courts or heeled boots.
Another thing I love is to stay warm. Since moving to the UK almost 10 years ago I've continued to dress as we do in Scandinavia, because let's face it, England still gets pretty cold in winter. Yet this is something a lot of people here haven't noticed and I still turn my head when I see women out without tights or a winter coat in the freezing night. I love dressing for the seasons and I think this can be done so you still look fantastic and stay warm.
TOP TIPS FOR LOOKING STYLISH AND STAYING WARM
These days you can find so many stylish winter coats. From bigger parkas to more tailored cotton and cashmere designs. This means looking fashionable while not catching a cold. As good coat layer is so important, I often opt for natural fabrics like wool and cashmere, as it allows your skin to breathe while keeping you toasty. Plus, you can take some off should it suddenly heat up. Add a quality scarf, a good hat and a pair of gloves and you are almost good to go. Now all you need is a great pair of boots.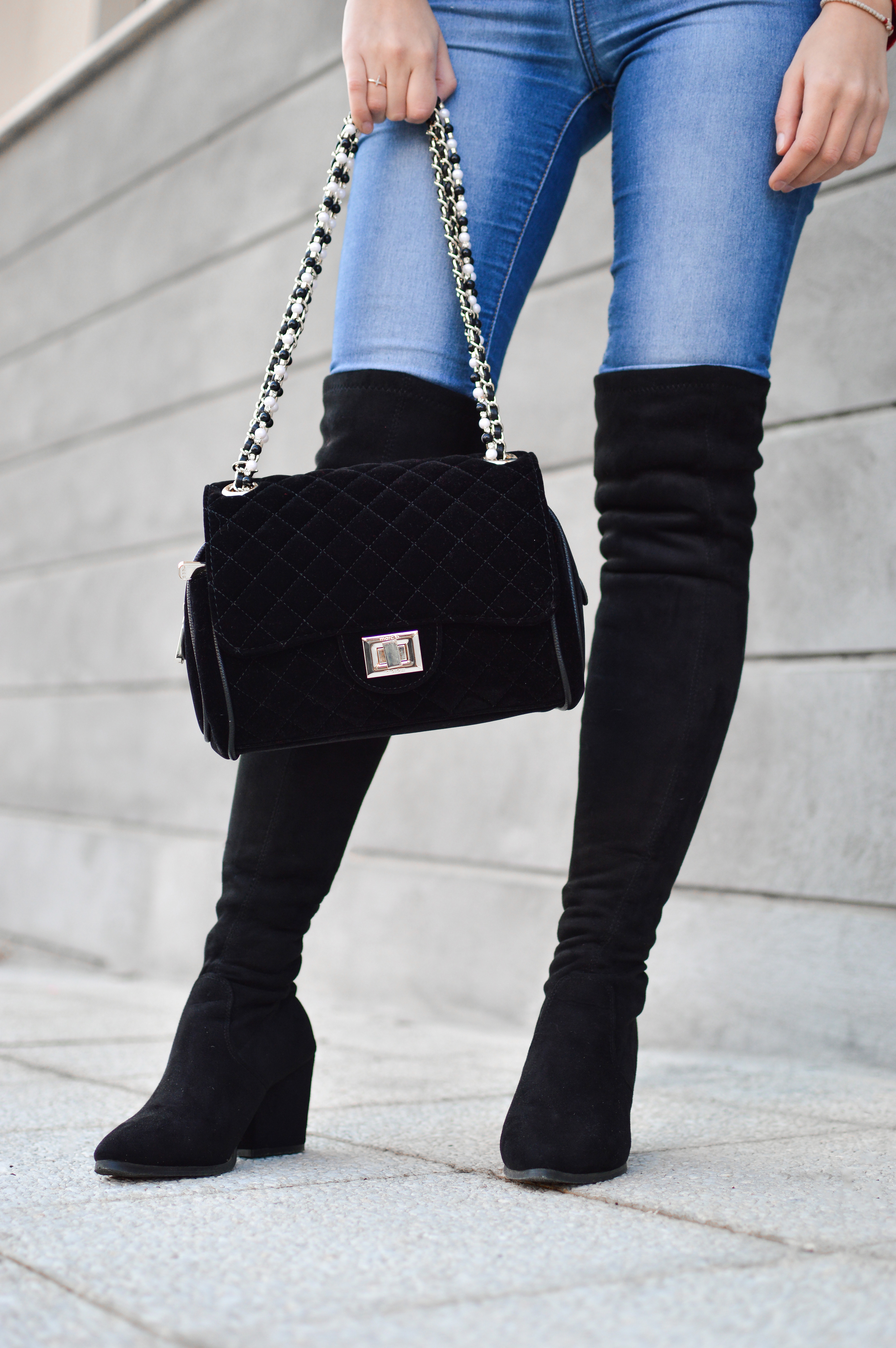 As I mentioned before, when I take Caspian out, I opt for flat boots with a good grip. This allows me to stay in control, to run if needed without falling and they still look great. But I always feel very practical and not ready for a night out when I dress like that, so what do I go for when I'm dressing up?
I still choose a stylish and warm coat, a gorgeous scarf and leather gloves. And when it comes to footwear, I love the trend of over the knee boots. There are so many different styles and colours available that will pair perfectly with your skirts and dresses, keeping your legs warm whilst braving the cold. They also make your legs look longer and who doesn't love that.
If you find heels too tricky to walk in, then opt for a chunkier version or even flat over the knee boots which can look very elegant. I love softer colours like mink, grey or rose, and black is naturally a classic that will see you through the whole winter season. I also love lace, but patterned designs sometimes are not as versatile. If you opt for more affordable or cheap over the knee lace up boots then you could always buy multiple pairs for every occasion.
How do you dress when the cold sets in? Do you prefer heels or flats? Perhaps you use layers and a thinner coat, or do you prefer a thicker one you can snuggle up in when it starts to snow?