With Caspian having started preschool a couple of weeks ago we suddenly had to think about what essentials he needs to tackle not only school life but the colder seasons ahead. Children don't tend to start school until they are at least 6 if not 7 in most Nordic countries so having to think about all of this at not even 4 is a little overwhelming but also exciting for this Danish mother.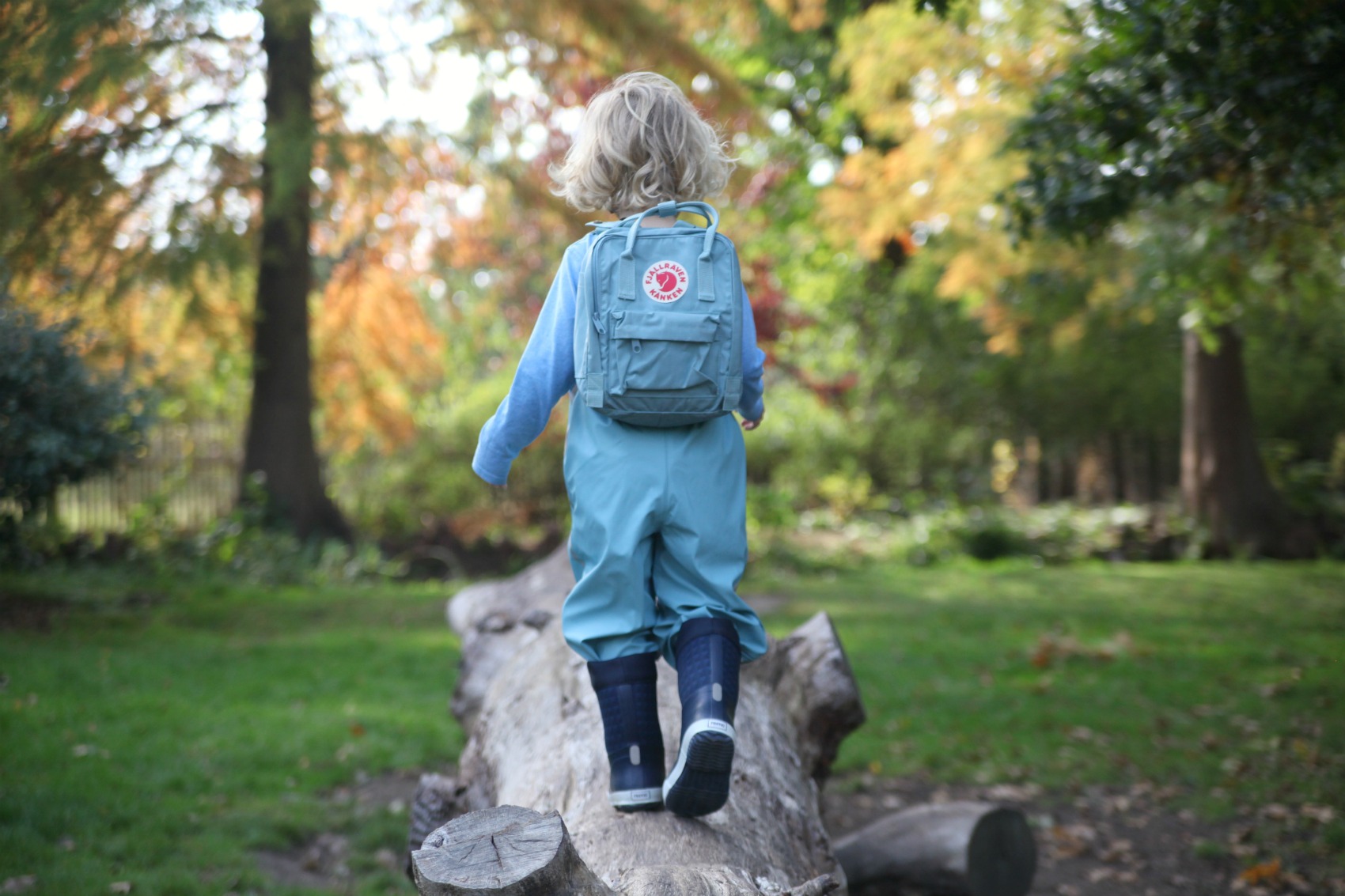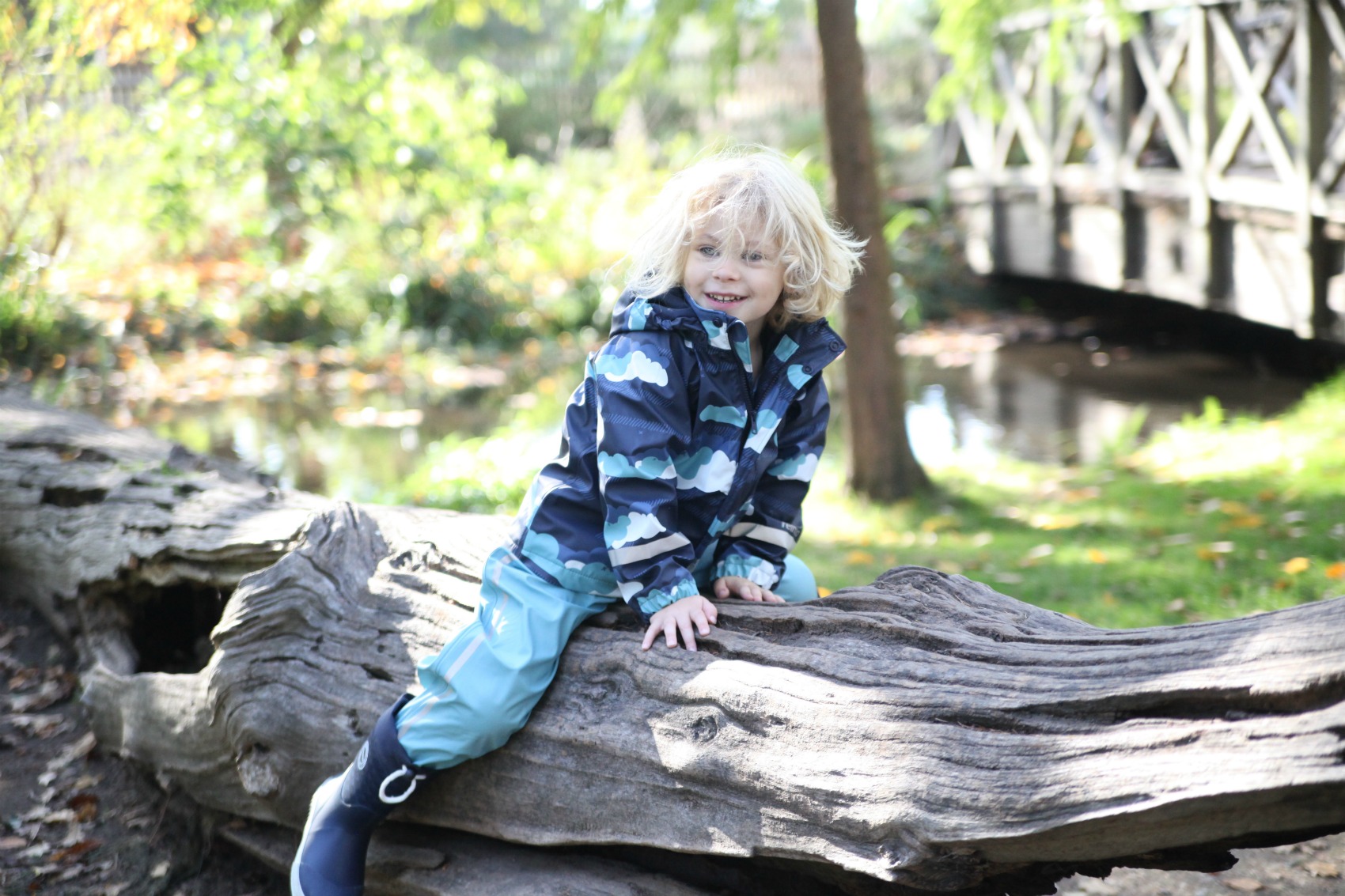 One thing I do know is that the Danes, Swedes, Norwegians and especially the Finns know a thing or two about great gear for the outdoors. I, therefore, looked to this part of the world for equipment that would ensure that Caspian is all set. If your little one needs a great school bag and high-quality outerwear keep reading. These will also make fantastic and very useful Christmas presents.
THE RIGHT BAG TO CARRY EVERYTHING IN: KÅNKEN BY FJÄLLRÄEVEN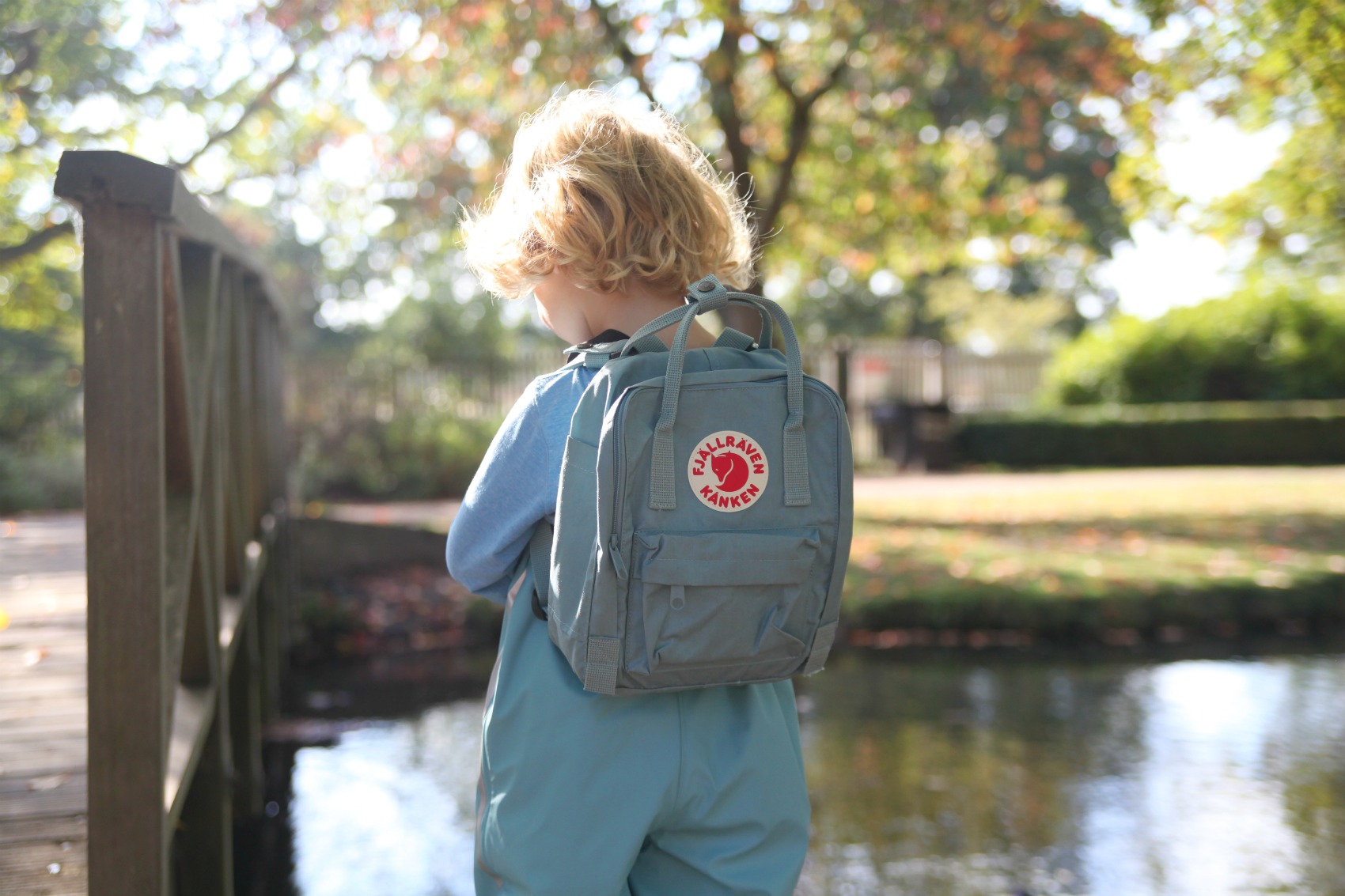 Naturally, he needed a sturdy bag to carry everything in. You might recognise the famous arctic fox branding of the KÅNKEN by FJÄLLRÄEVEN as it's a go-to brand for many trendy Scandi connoisseurs. The classic bag that dates back to 1978 was created to help Swedish children avoid back problems.  Here in a mini-version perfect for preschoolers and those first years.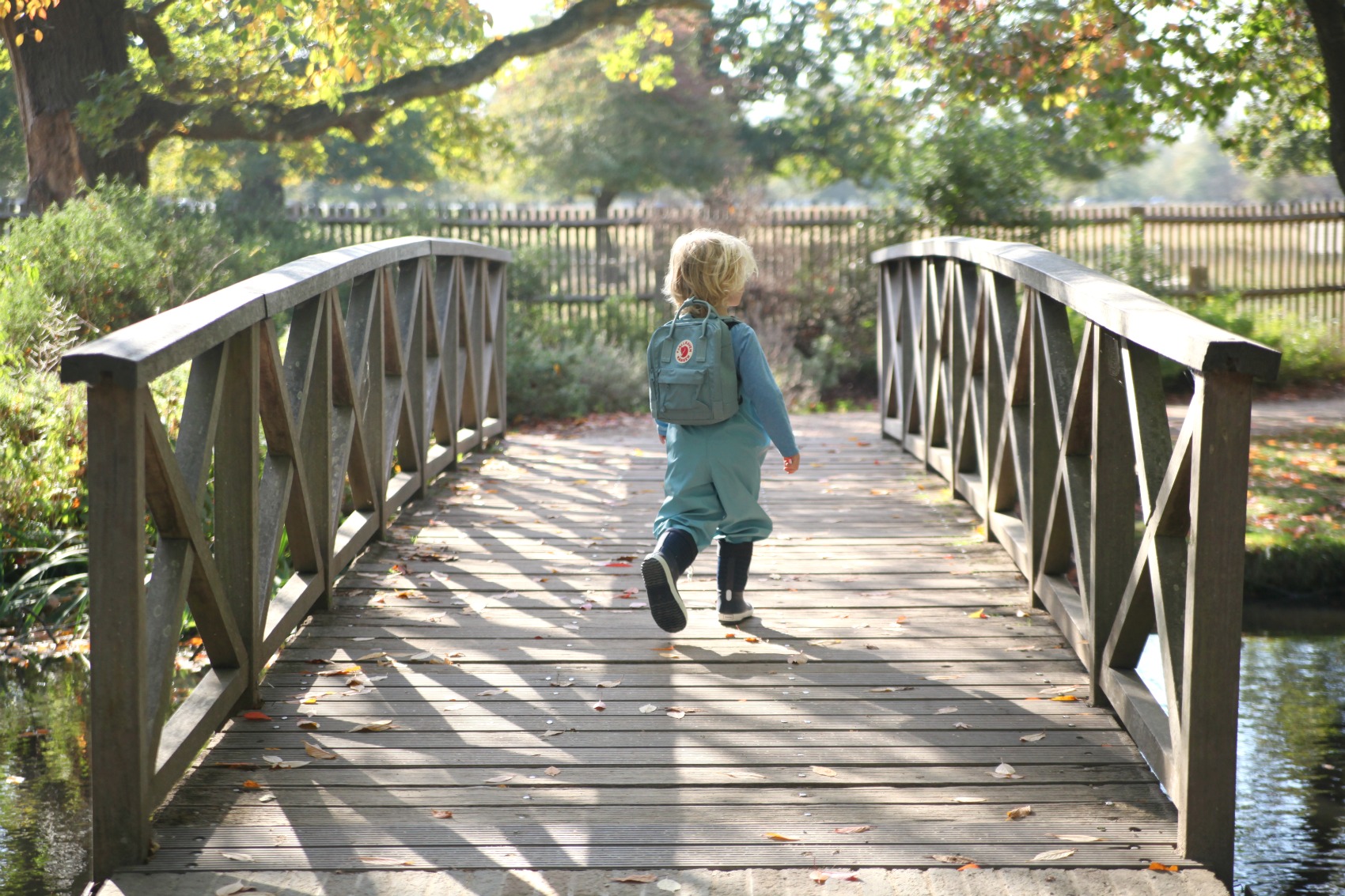 It is made from hard-wearing vinyl which makes it resistant to wear, tear and dirt. The main compartment has a large zipped opening, which ensures it easy to pack and unpack especially for little hands. Two flat side pockets and a zipped pocket on the front. The included PE foam seat cushion is stored in the interior back pocket and also prevents the contents in the main compartment from poking against your child's back.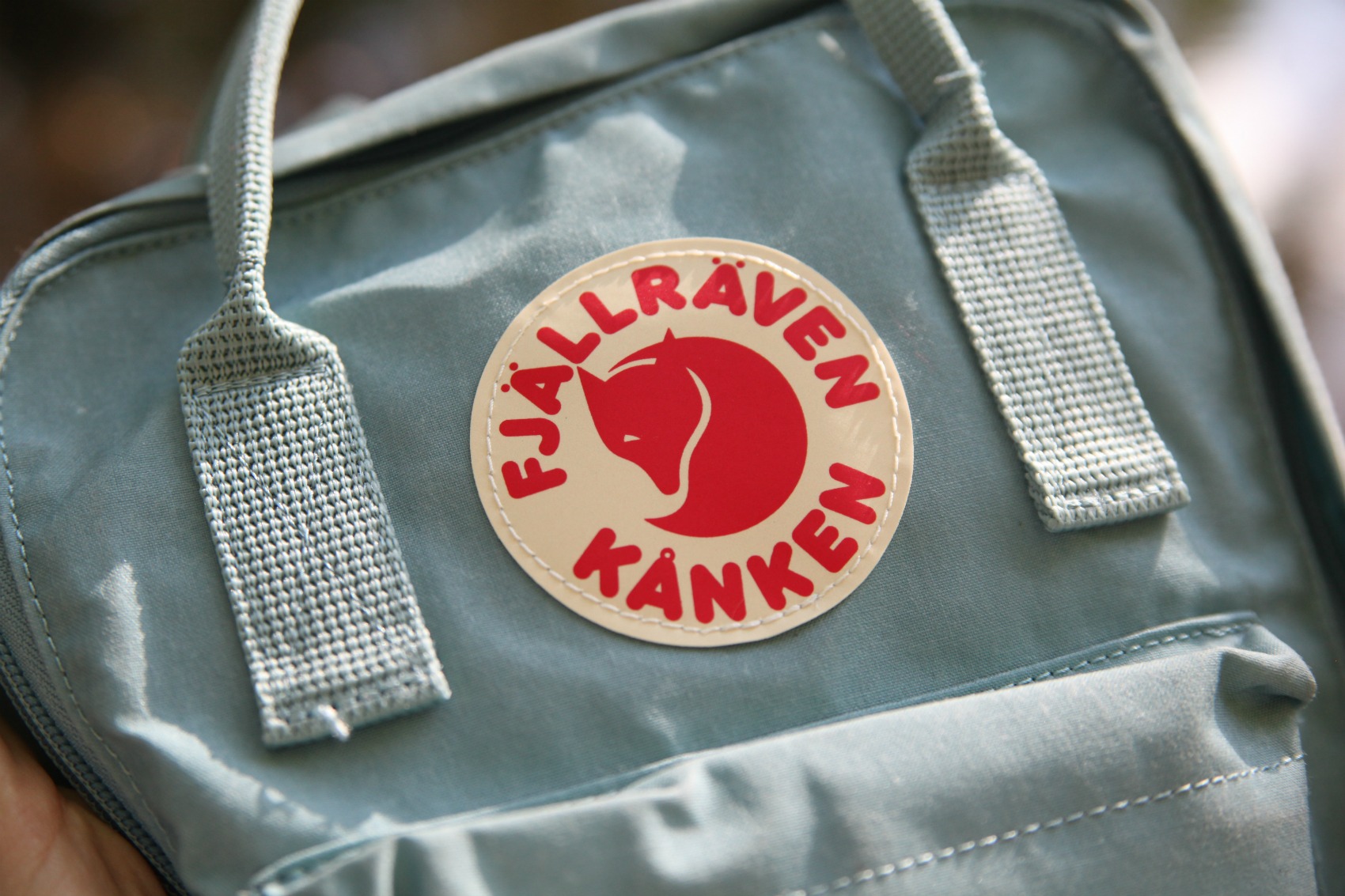 It comes in a rainbow of colours so you can choose your little one's favourite. The mini KÅNKEN bag retails at £70 and this is a good investment not only for your child's back but it can easily be passed from child to child as it's so hardwearing. When they are a little older, you can upgrade to the full-size version.
KEEP WARM AND DRY IN REIMA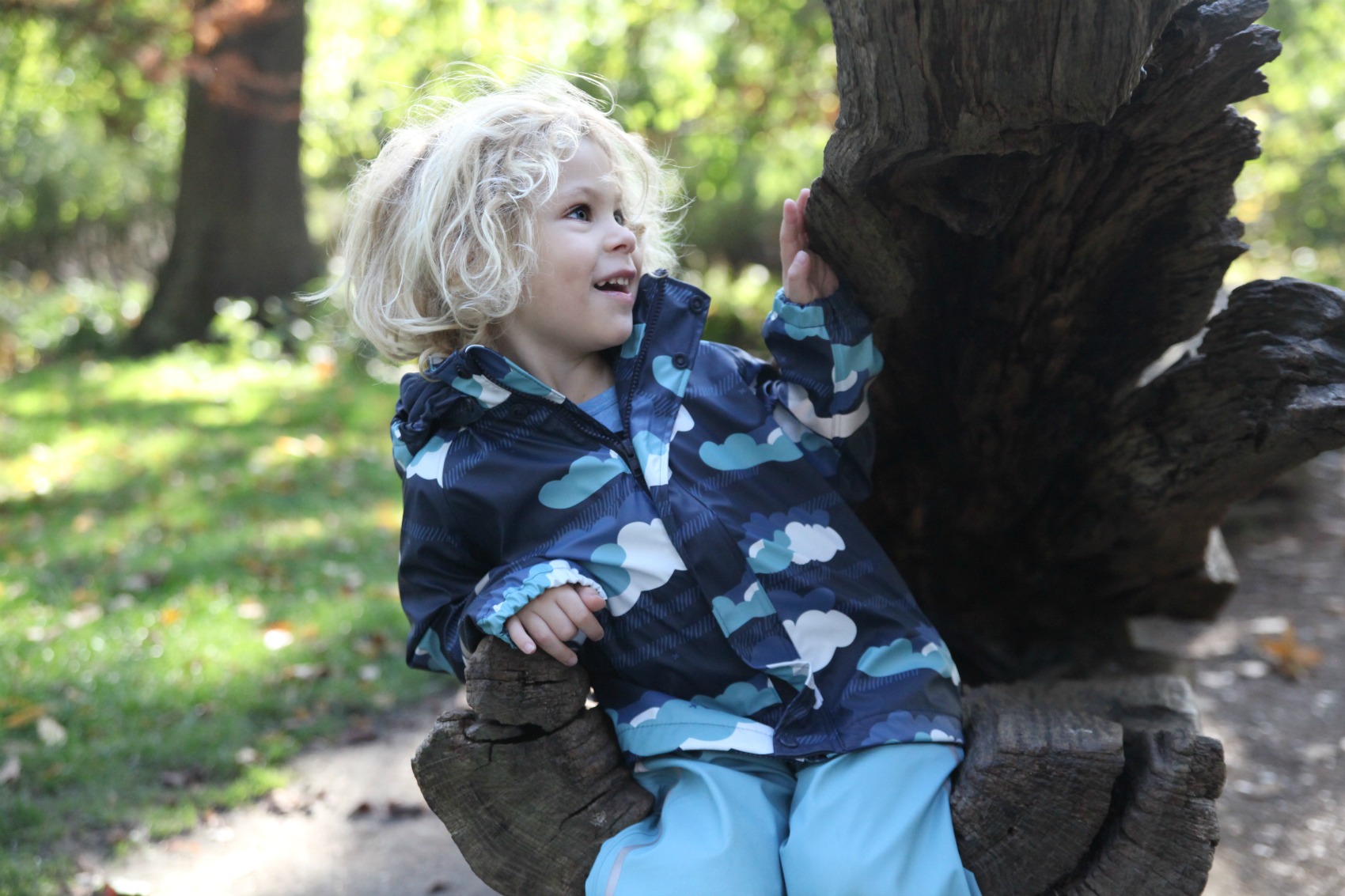 Yes, we have been fortunate with the weather this early autumn. Although I have a feeling that this is about to change. Caspian loves jumping in muddy puddles and I want to allow him to do just that when we go for walks in Bushy Park or he is outside with his preschool friends. Reima to the rescue! This Finnish children outerwear brand does not only do wet weather gear but also warm winter coats and boots, too.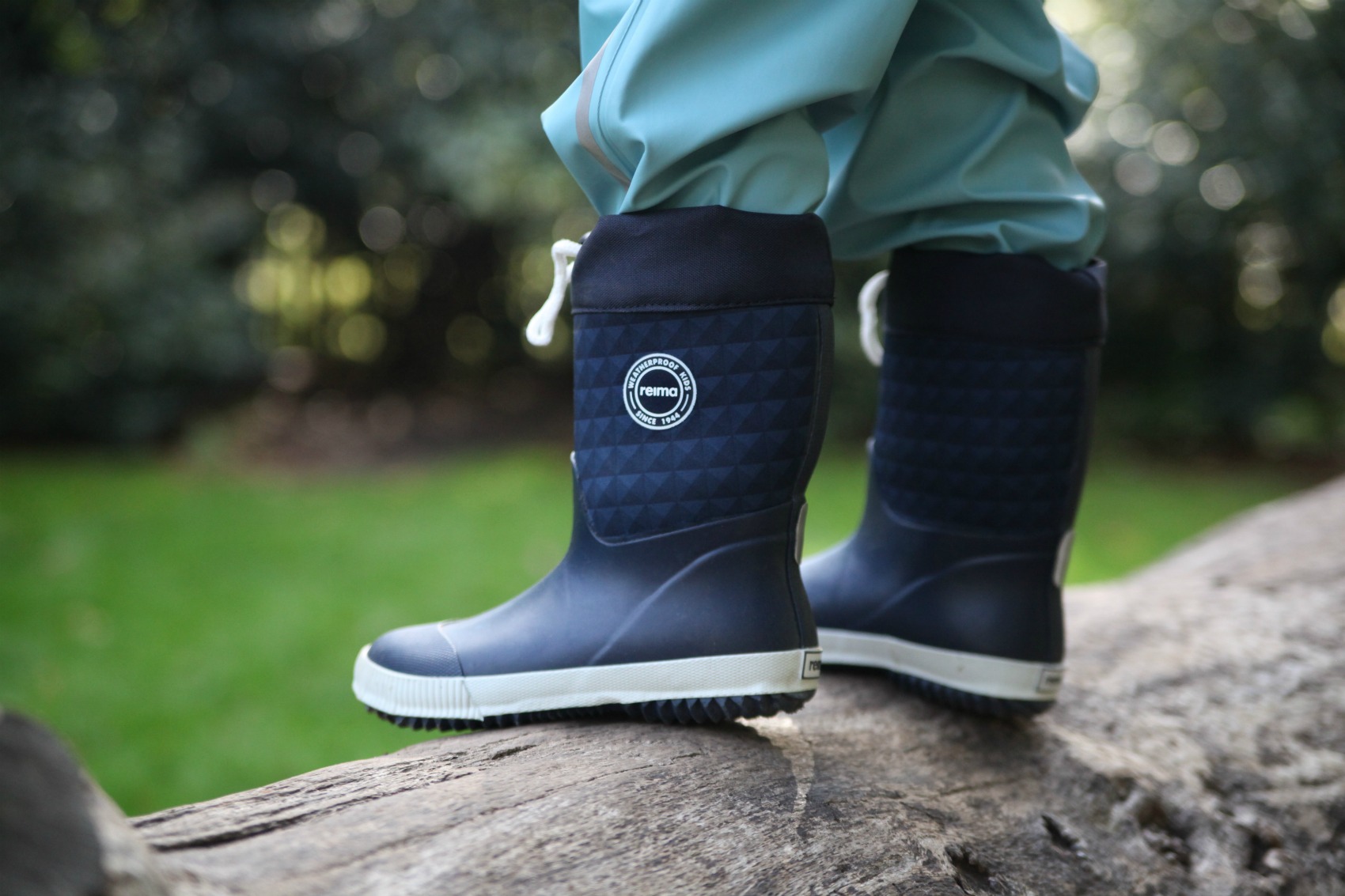 I love both their classic designs and more funky prints. The navy Cloud one being my favourite. This Koski kids' warm rain jacket retails at €49.95 and has an insulating fleece lining. The jacket is made of comfortable, flexible material so your child can move freely. Paired with the Lamikko rain trousers (€26.95) that are like dungarees and so protect much better. Also, the Loitsu rubber boots (€34.95) pull in around the calf so no water gets in and wet feet are avoided. You can find all their wonderful products on the Reima website.
MAKE SURE TO STAY HYDRATED EVEN WHEN IT'S COLD OUTSIDE WITH KLEAN KANTEEN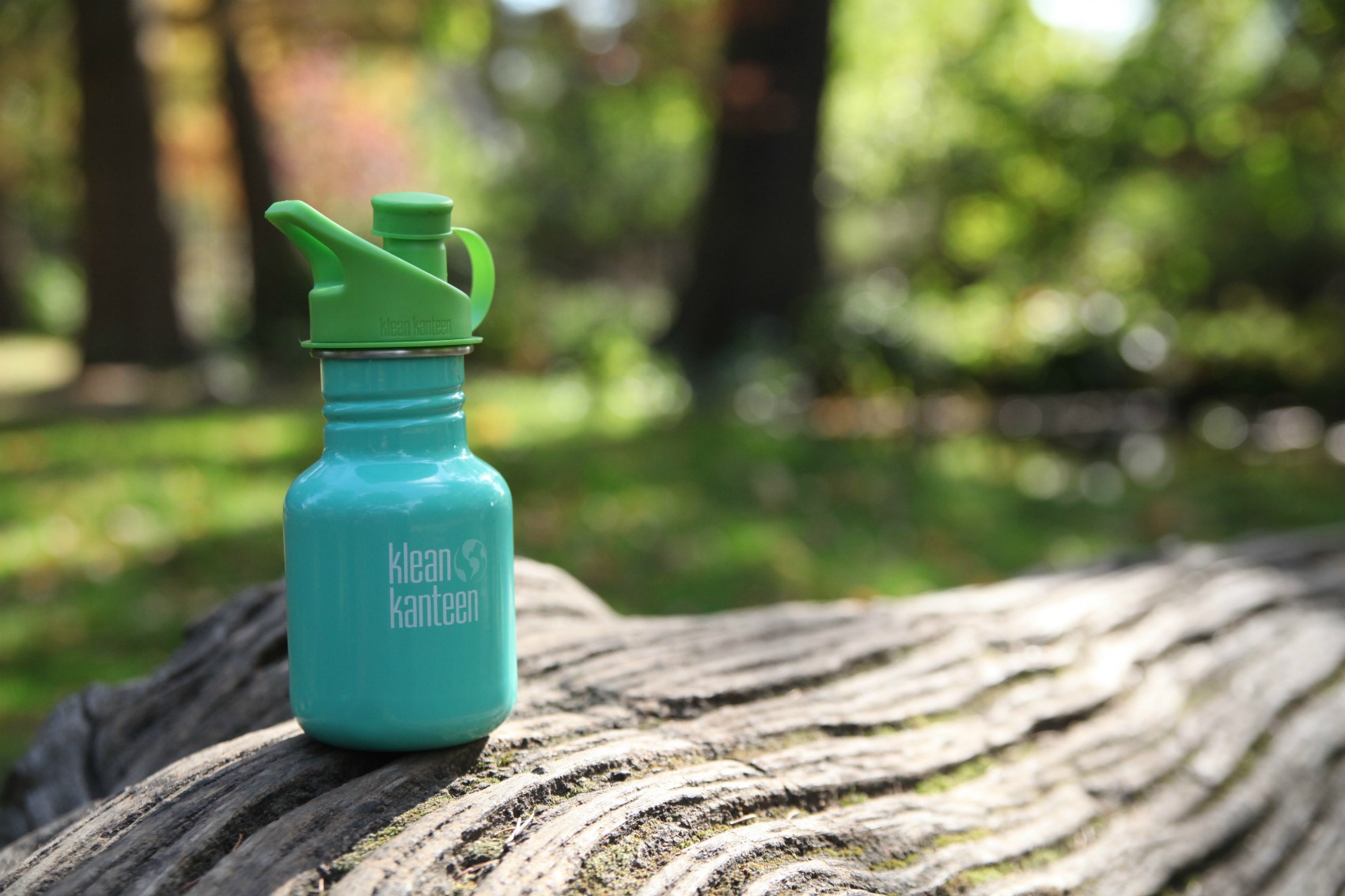 Since July we have made some changes within our household. We are trying to minimise single-use plastic. One big change was the introduction of the Klean Kanteen bottles. Naturally, Caspian takes his with him to preschool as it's a handy size and means he always has a drink to hand.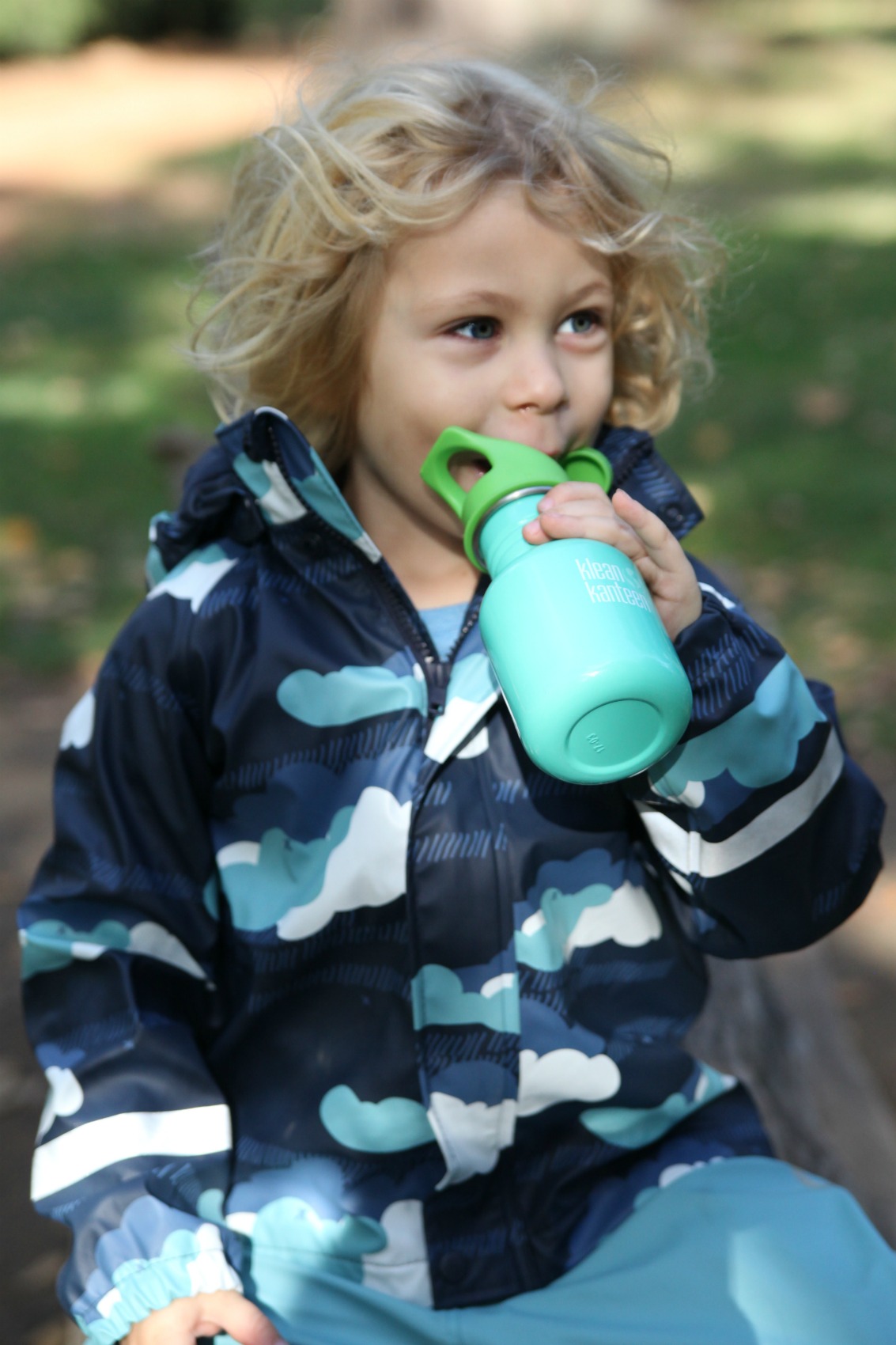 Admittedly Klean Kanteen is not Scandinavian but it's so clever it could be. The Klean Kanteen stainless steel kids water bottles and baby bottles are made with safe, BPA-free materials and designed specifically for kids. They are easy to grip and open and comes in a selection of stylish colours.
LABEL THEIR THINGS SO THEY WON'T GET LOST WITH TINY ME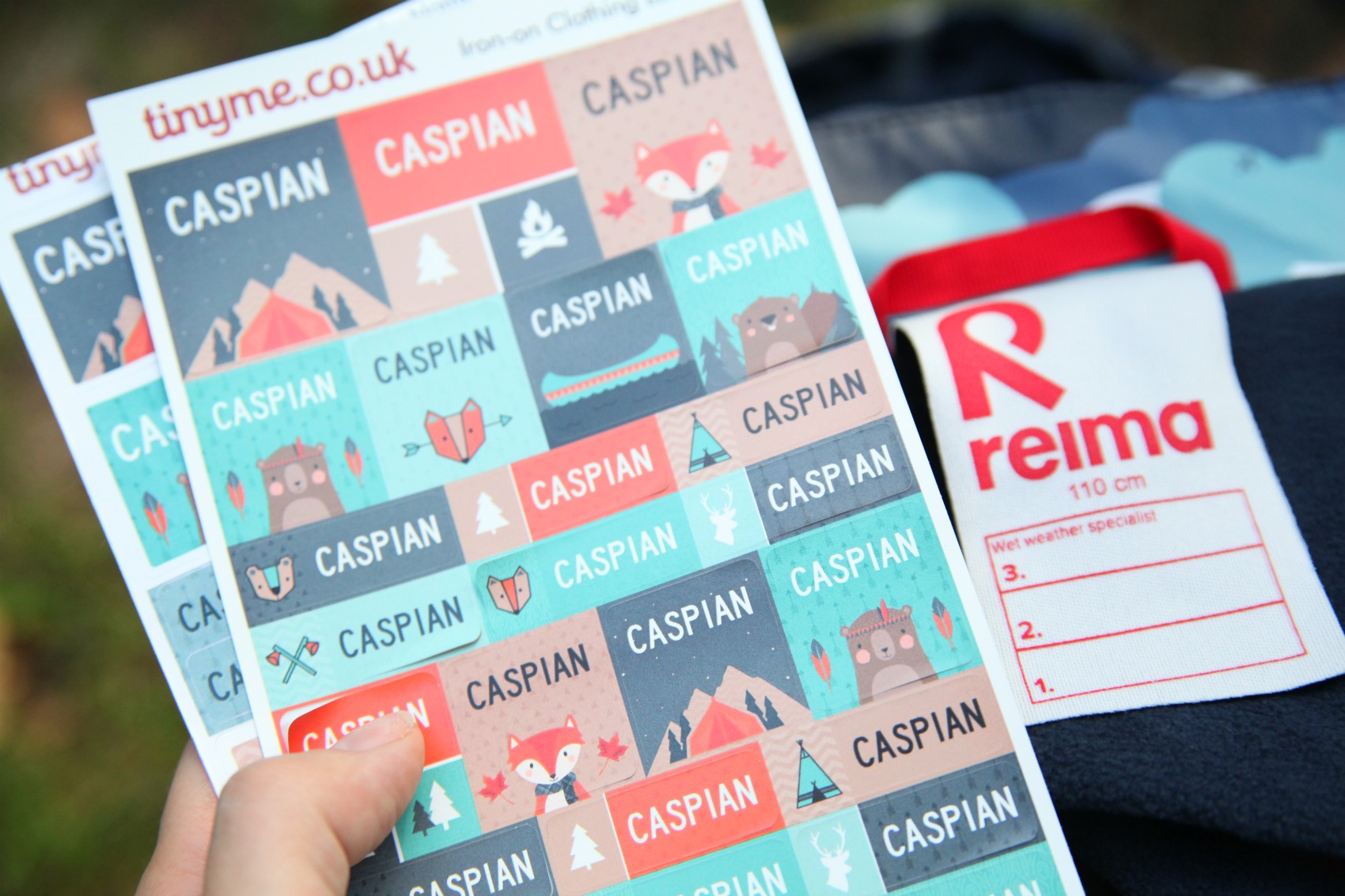 In August I was recommended the labels from Tiny Me. I ordered some iron on ones for Caspian's school clothes and some stick-on labels for his things. I think we all know that children get easily distracted and therefore leave things behind. Uniforms get mixed up if not labelled so it's worth it.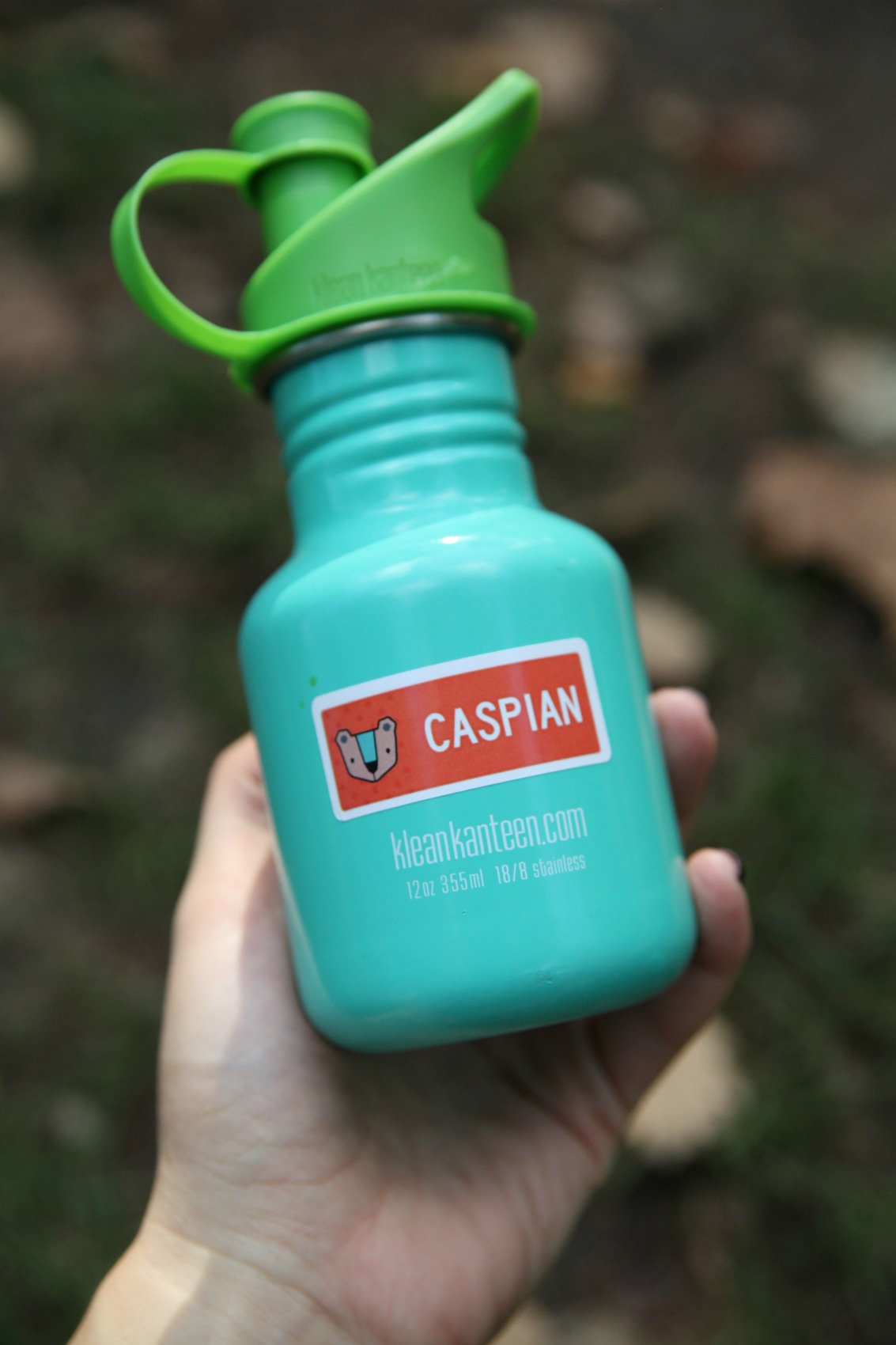 Tiny Me have so many great designs to choose from. I really love this Scandi styled print with the mountains, animals and arrows. It suits my little Viking and his great Scandi gear!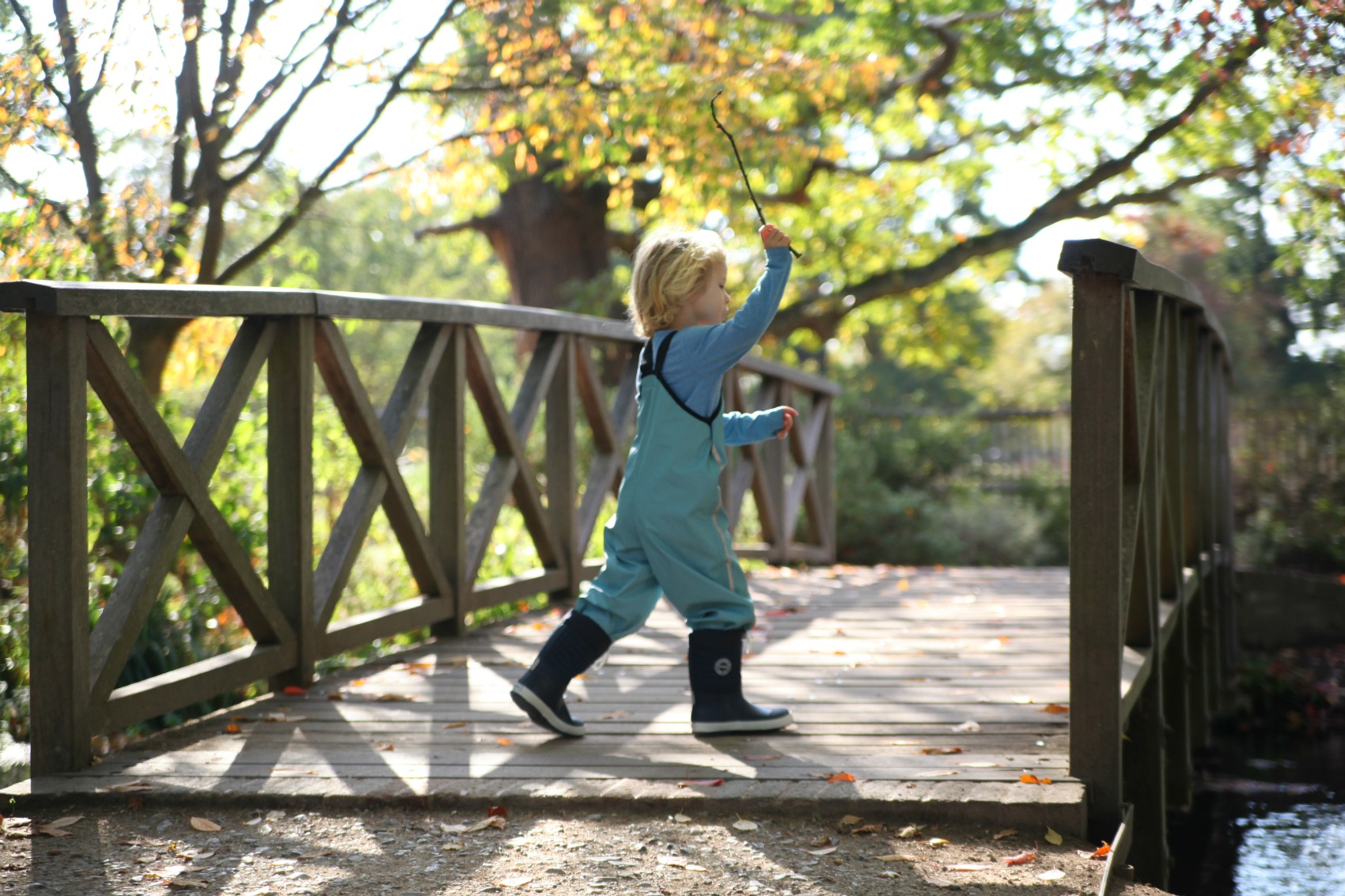 Please note some of these products were sent to us. All words, opinions and photographs are my own.