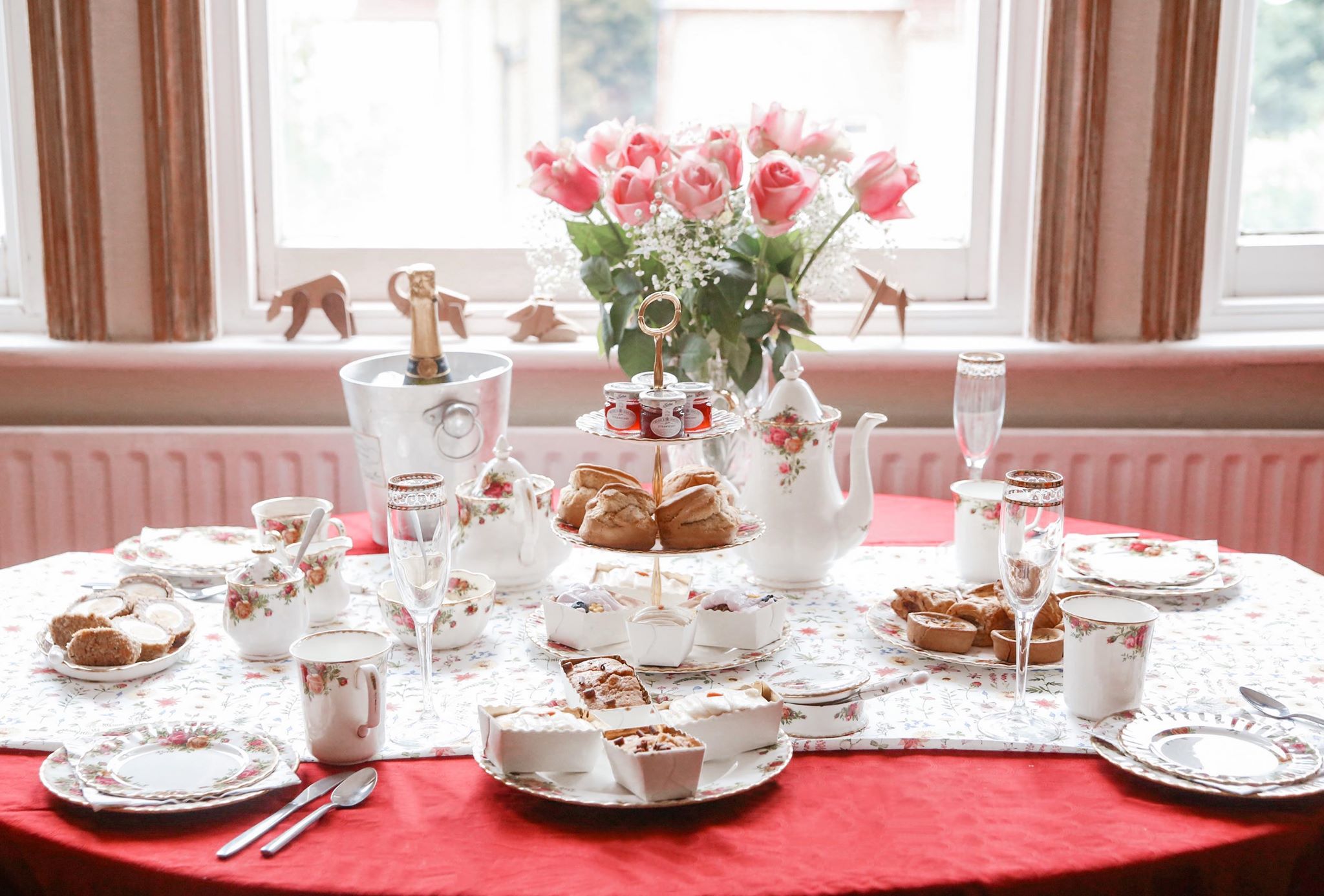 What do you serve if you really want to impress someone? Afternoon Tea, of course. When I learned that one of my closest friends had never experienced a traditional High Tea, since moving to the UK a few years ago, I knew she had to indulge in this very British tradition. Especially as she is soon to relocate again with her family due to work commitments. It seems appropriate that we got together over scones and other delicious treats. Now given the current circumstances we have obviously not been able to meet up with our young babies like we normally would. Our boys were born within a couple of days of each other last summer and in some ways, we have missed out on precious time.
For years we have used Red Letter Days to explore experiences as a family but also for gifts for loved ones. They are working with award-winning Piglet's Pantry and you can now have a fantastic Afternoon Tea delivered right to your home. Perfect for a garden set up where you get your favourite people around.
A TRADITIONAL ENGLISH GARDEN AFTERNOON TEA
The beauty of the delivery from Piglet's Pantry is that you can style it however you like. Whether you have a modern set up or want to bring out your classic china with a three-tier-cake stand, you are sure to have a mouthwatering experience. If you want more inspiration then check out these fantastic ideas on various Afternoon Tea setups. Just in time to celebrate Afternoon Tea Week from the 10th to the 16th of August.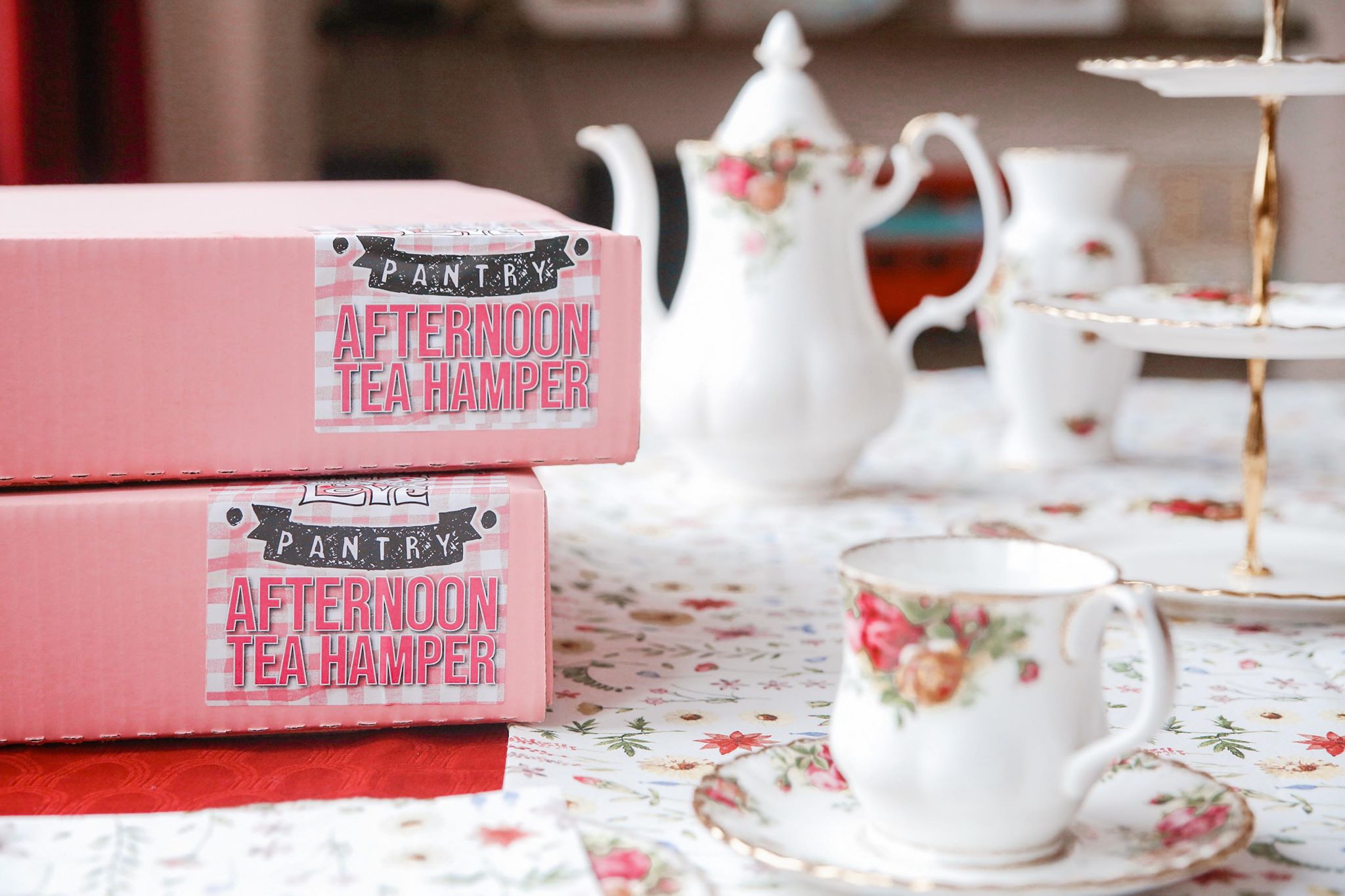 We have this beautiful Royal Albert Old Country Roses set so it made sense to do an old fashioned English garden set up. Now obviously this was planned for outside yet the weather had other ideas. Very British indeed! With rain forecast, we decided to move inside and bring the flowery table cloth and gorgeous cut roses with us to still adhere to the theme. It looked superb and the classic baked goods from Piglet's Pantry complimented it all beautifully.
I was impressed with how well everything was packaged. We were advised to book it for delivery the day before the event. I was slightly concerned if this would affect the freshness of all the treats but I can honestly say that it tasted divine and like it had just come out the oven. All guests agreed.
IDEAS FOR AN ENGLISH GARDEN AFTERNOON TEA
If you are fortunate enough to have a garden then this is naturally the perfect surroundings for this particular theme. Should the weather gods play a trick on you it is still an easy one to move indoors. Flowery napkins and tableware along with cut flowers of your choice make it such a beautiful display. Only made better by adding the pretty cakes and impressive scones from Piglet's Pantry. This is also a great gift idea as you can buy the voucher through Red Letter Days and gift to someone you might not have seen over lockdown as a tasty surprise to brighten their year!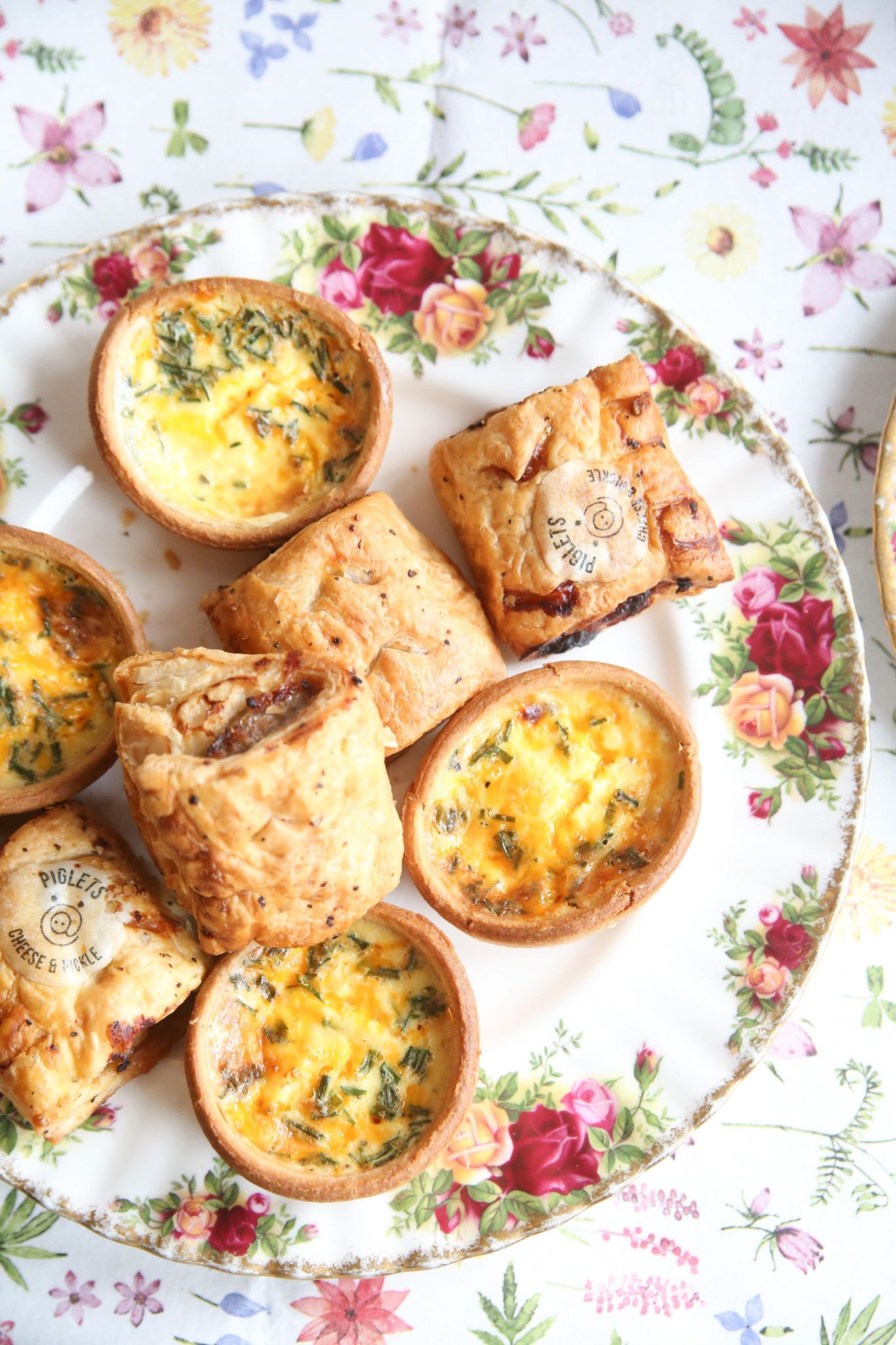 WHAT'S INCLUDED IN THE PIGLET'S PANTRY'S AFTERNOON TEA DELIVERY?
What better than to receive baked goods in the post? I love the rustic treats included in this Afternoon Tea. Cheese Puff Pastries, Sausage Rolls, Savoury Tarts, Scotch Eggs. Impressive Scones with Clotted Cream and Jam and a selection of cakes. They also send tea so you can make a proper brew to accompany your afternoon delights.
How would you style your Afternoon Tea? Have you ever tried it? How do you feel about having it at home?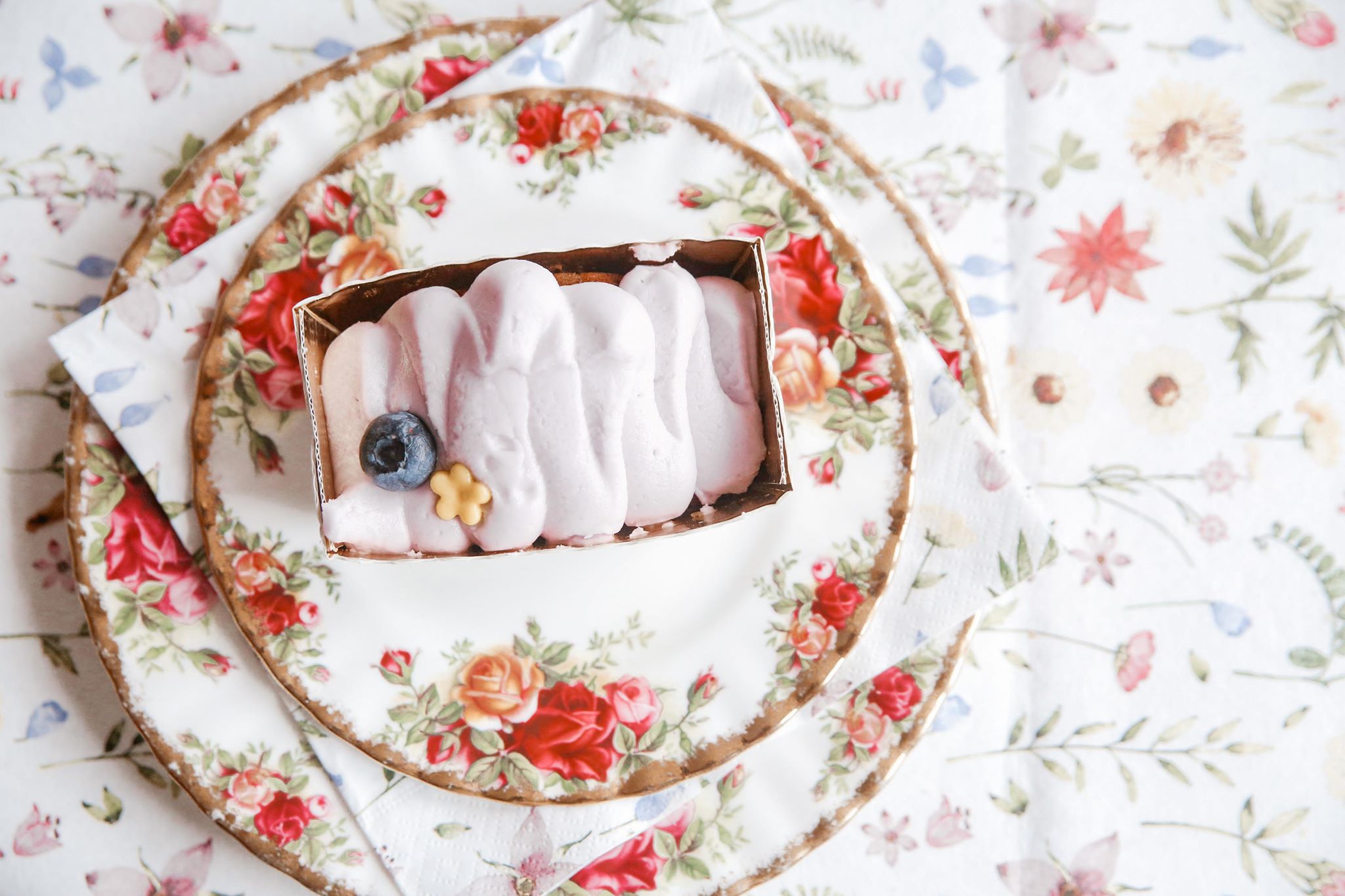 Disclaimer: Please note we were sent this to feature. All words, opinions and photographs are my own.