This is a collaborative post
I know that Friday the 13th can seem scary to some but for us, it is the most precious of days. It was indeed on Friday the 13th back in February 2017 that Caspian arrived and it happened to be my birthday as well. Last Friday we were invited to a pre-launch at Squires Garden Centre to try out their new creative children's Halloween workshop.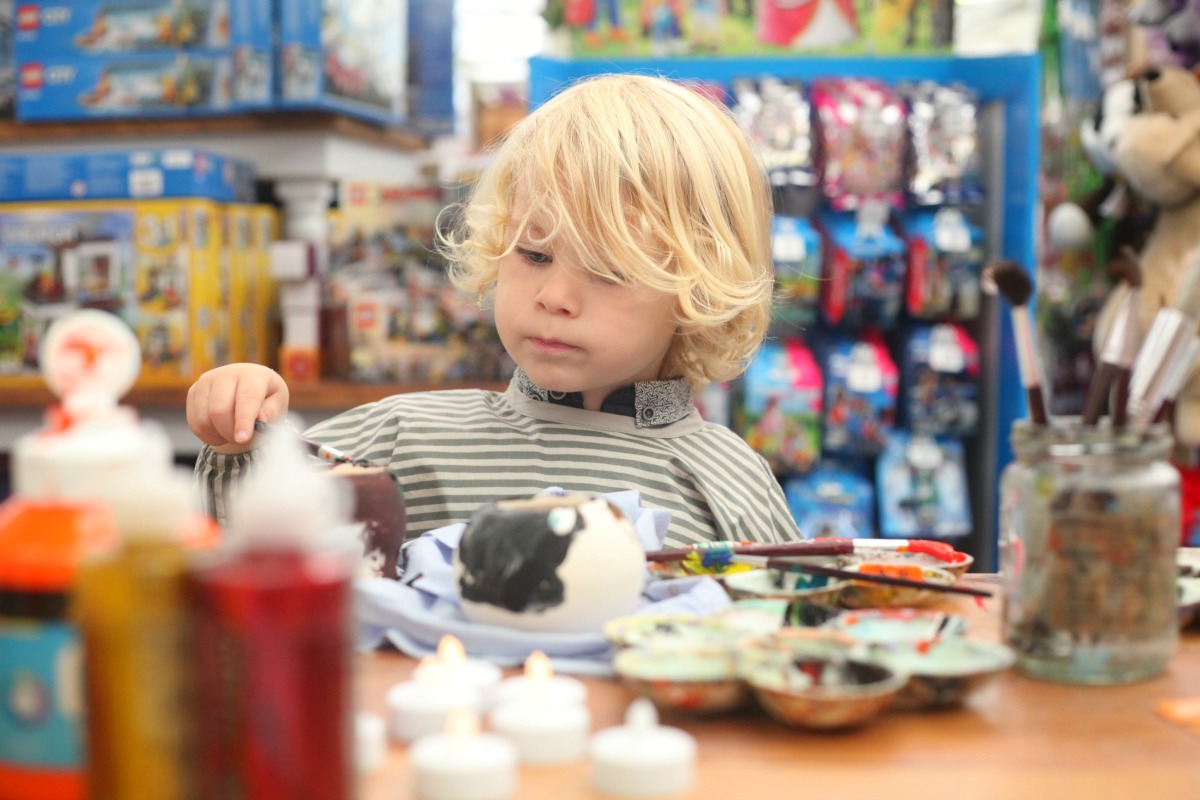 Half-term is coming up and you might be looking for something fun to do with your children. We often visit Squire's as the garden centre is literally across the road from us. We enjoy having lunch at their cafe, browse their many plants and recently bought a beautiful cherry tree there. Caspian gets excited when we take him to their animal centre to meet fluffy friends and little fish. He can spend hours exploring their range of kids toys and books and recently spotted the Christmas chocolate that's already on display.
EXPLORE AND LEARN WITH SQUIRES GARDEN CENTRE
This half-term in the lead up to Halloween Squire's is hosting Create & Grow workshops. For £5.50 your children get to paint their own scary lantern in the shape of a pumpkin or skull. Included is also a battery operated tea light so they can test out the full flickering effect.
You can drop in every day between 10 am and 4 pm at all of the Squire's Centres (except  Chertsey and Woking) from the 23rd to the 31st of October.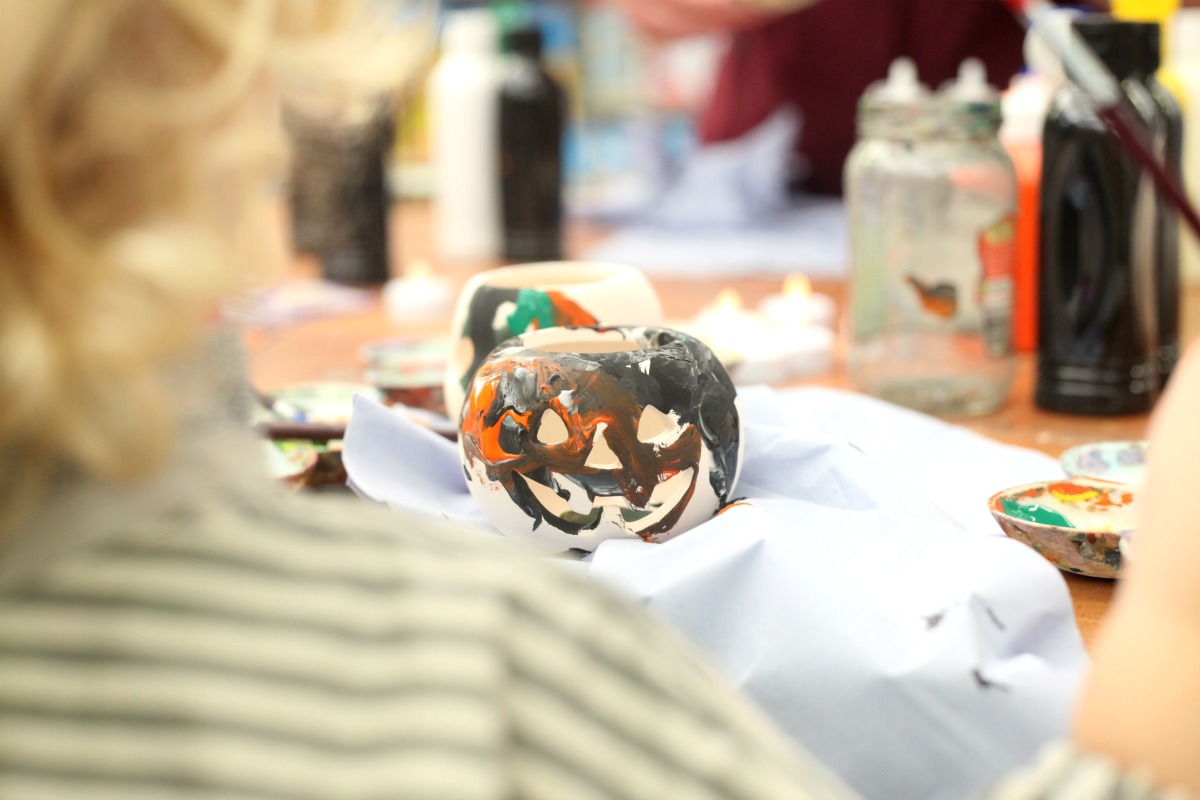 Caspian had a wonderful time playing with all the colours and decorating his pumpkin lanterns.  I loved it because I'm a big fan of creative play yet not too keen on having to clean up afterwards.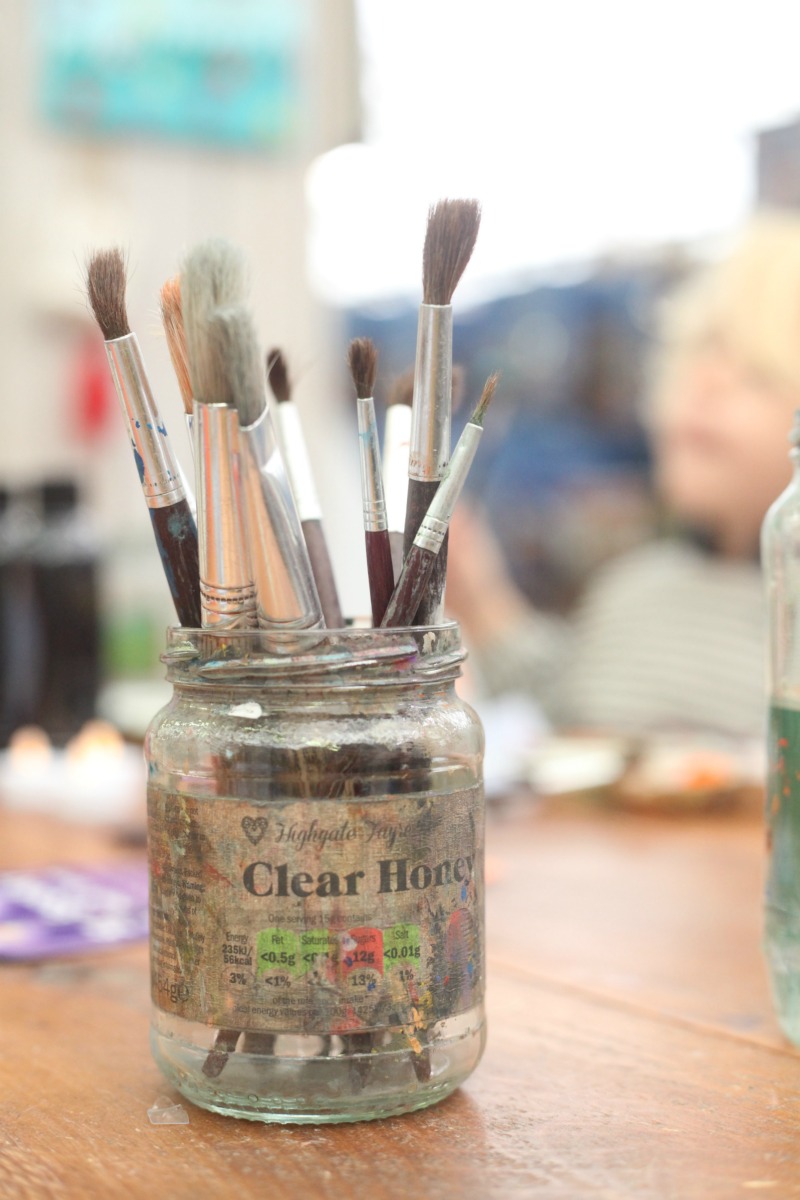 The workshop has everything you need from a protective pinny to paint brushes and a world of colours and glitter. Whether your little one prefers to design a classic pumpkin in orange and green or go more arty with a mix of eccentric colours like Caspian here they can make as much mess as they like, while they explore and learn.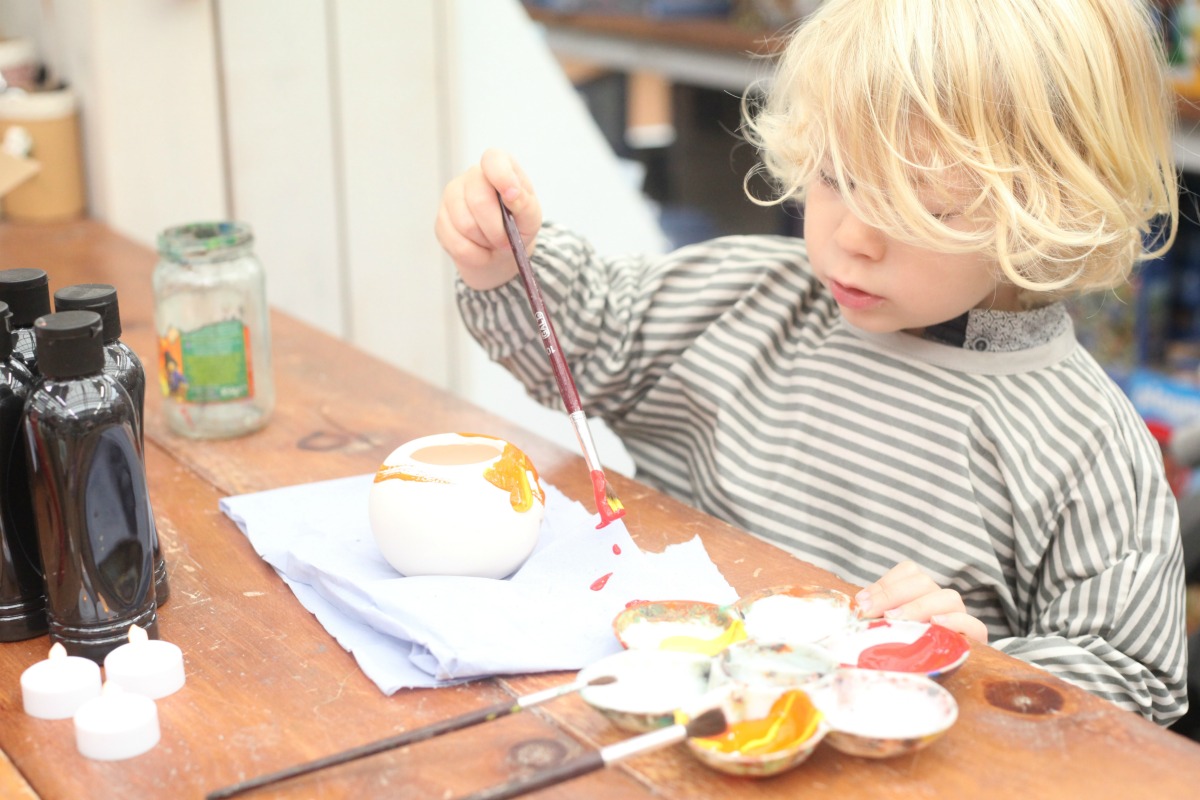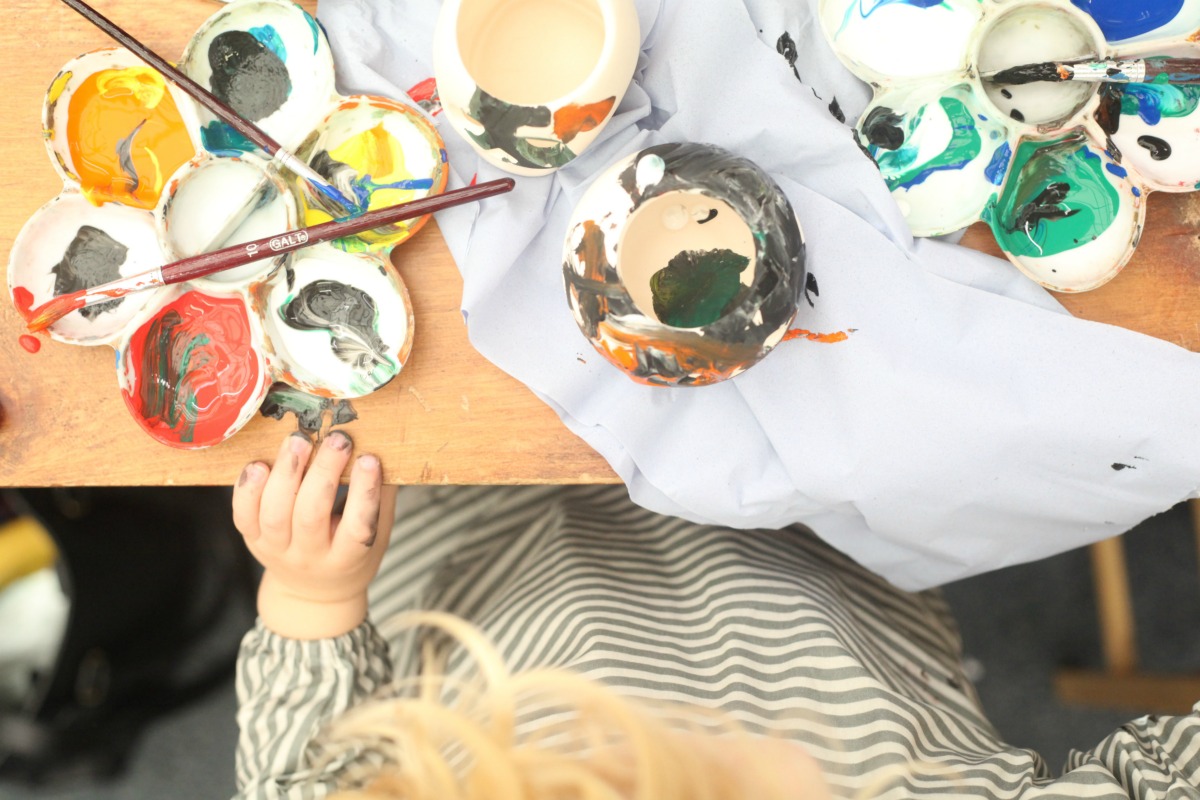 After your creative session, you can all enjoy lunch or afternoon tea in the cafe. With a large selection of hot dishes and fantastic cakes, I'm sure you'll have a wonderful day out.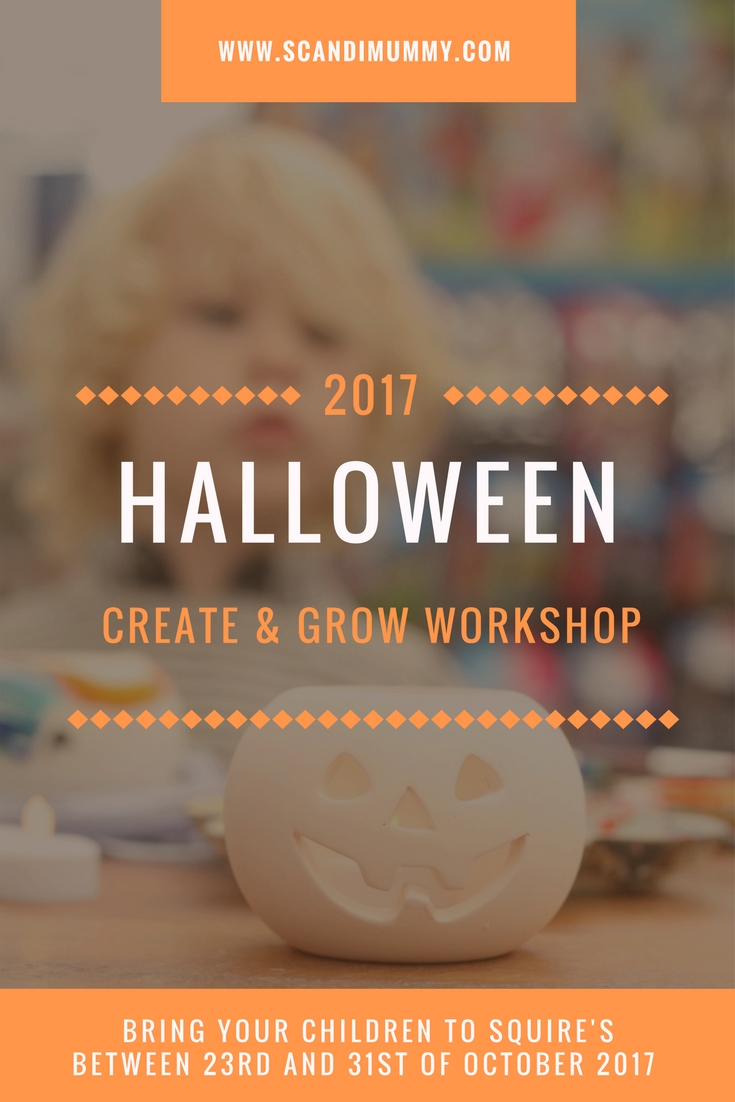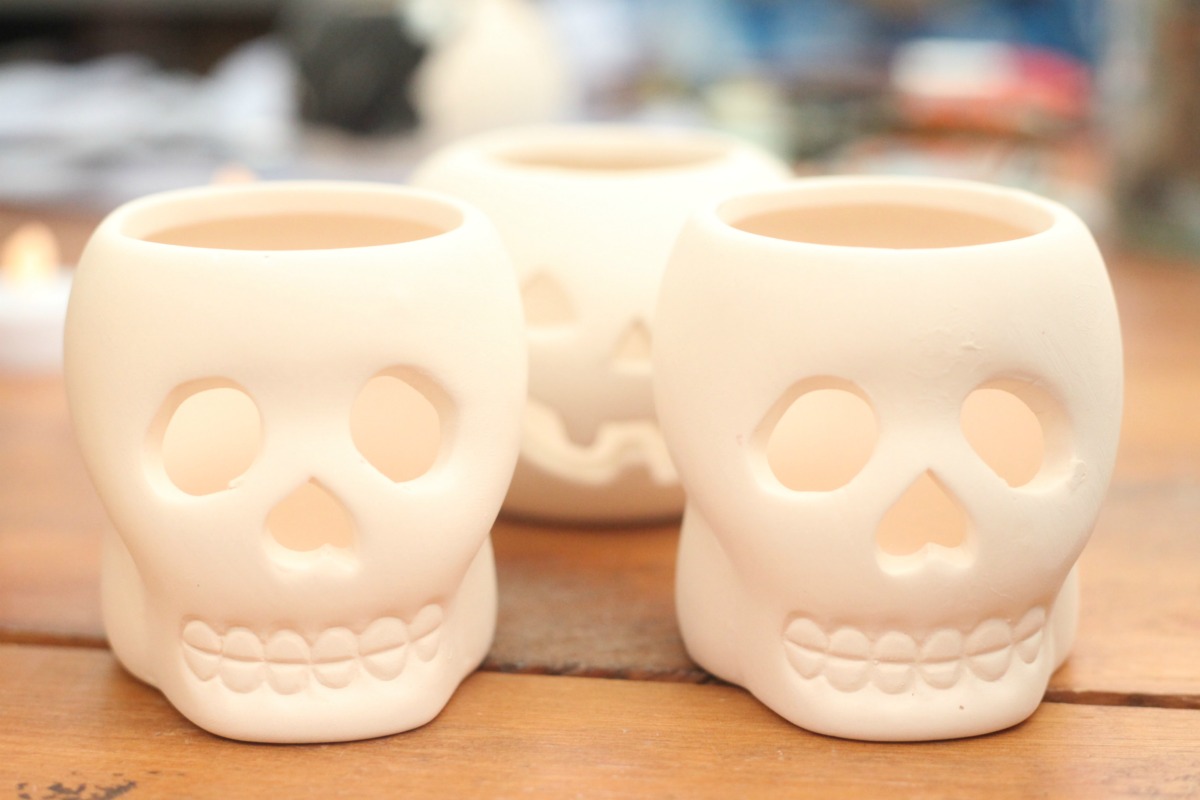 MORE COLOURFUL LANTERNS AT SQUIRE'S
If you want to add more lanterns to your home, then Squire's sell a range of different sized pre-painted figurines. Perfect to light up the darker nights ahead. Plus with these ceramic pumpkins, you can bring them out year after year. Happy Halloween!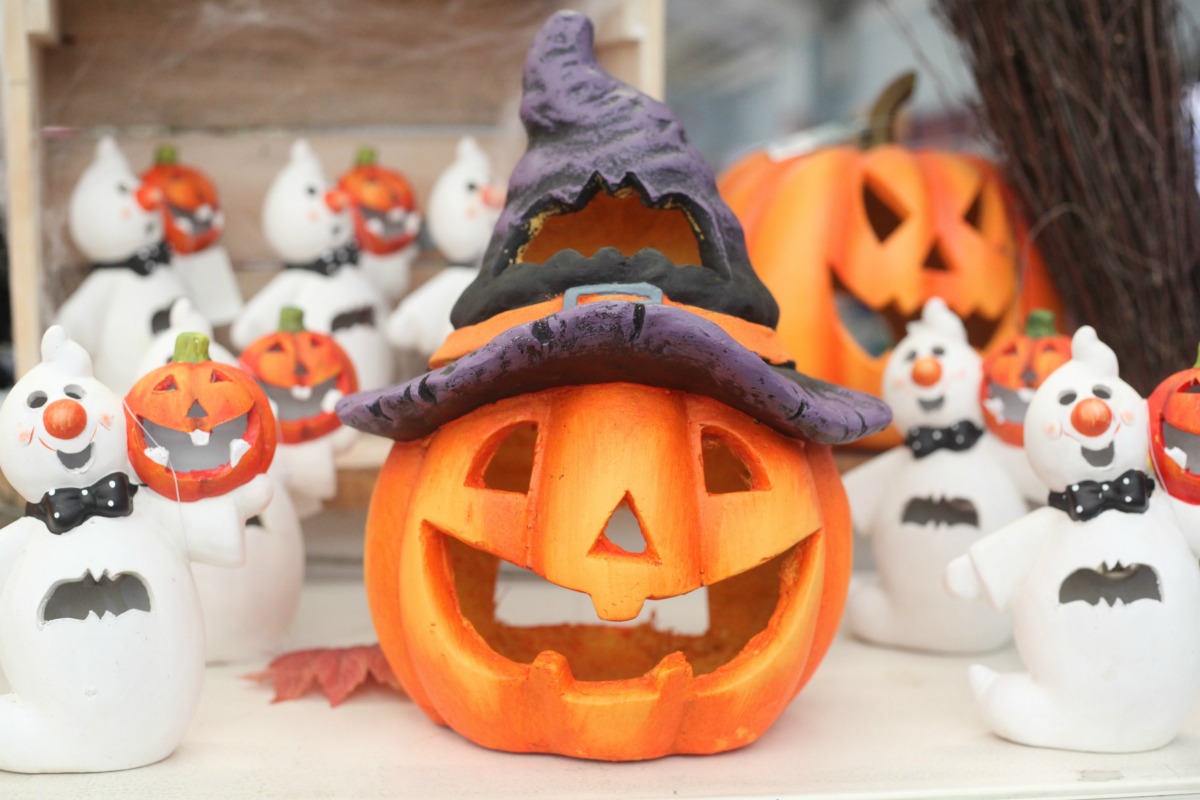 Please note we were invited to try out this special Halloween Create & Grow session. All words and opinions are my own.