Breathe! I actually have to tell myself to do this several times a day. I'm sure I'm not alone and it feels like everyone, especially parents, are stressed. It shouldn't be this way and something needs to change. We need to take responsibility for our own health and there are things you can do to help relieve stress and battle illness and anxiety.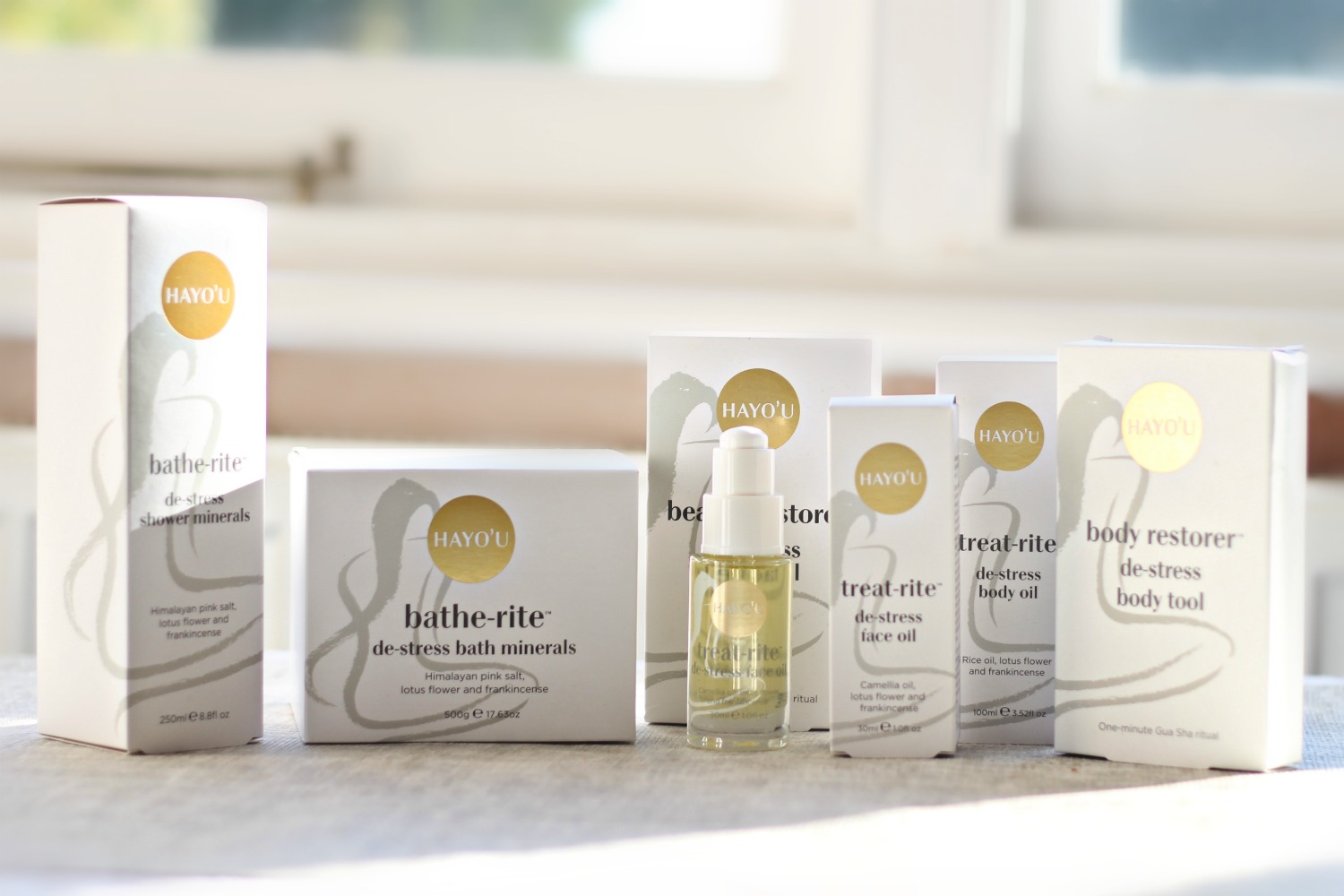 As this has been playing on my mind for some time and I felt like I was constantly drained, I was very excited when Hayo'u got in touch and sent me their range of products to try out. Sometimes you need that little push to make a change. This is exactly what I need in my life and I'm so grateful to have found these. I'm was keen to learn more though and so I was pleased when Katie, the founder of Hayo'u agreed to an interview. But not only that, she is also generously giving a reader of Scandimummy.com a chance to try out some of the products through the giveaway below.
I especially love the beauty ritual with is so easy to do using the de-stress facial oil and the face tool made from jade. It only takes a minute and leaves me feeling refreshed and beautiful. It's also helped clear up my skin and I have a more radiant complexion as a result. Combined with the breathing I'm slowly finding a better balance.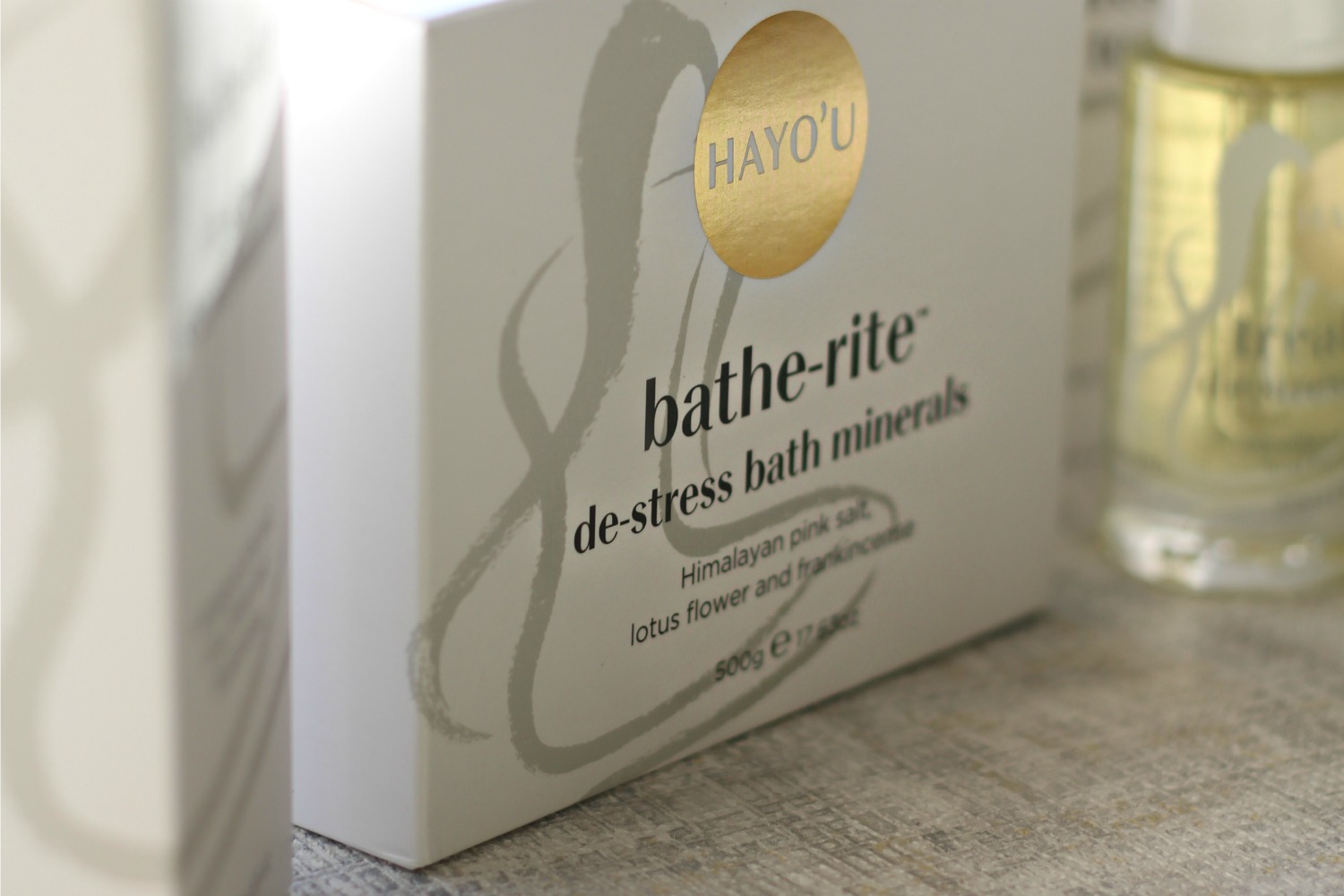 INTERVIEW WITH KATIE, FOUNDER OF HAYO'U
Scandimummy: "Hi Katie, welcome to the blog. Please start by telling us what made you start HAYO'U?"
Katie: "After suffering from severe whiplash in a car accident and being debilitated from adhesions caused by a caesarean, I started researching alternative therapies to treat my pain. I found that a combination of Tui Na (Chinese manipulation therapy), acupuncture and Qigong (exercise and breathing techniques) totally cured me. The self-treatment aspect of Chinese medicine had such a positive impact on my life that I felt compelled to share the wisdom and techniques I had mastered, with as many people as possible. So I left my job to complete a degree at The Integrated College of Chinese Medicine. It was here that I gained the professional accreditation and experience needed to launch Hayo'u."
Scandimummy: "That's so fascinating. I'm sure many people would love to become pain free and less stressed. I don't think we've seen the consequences of our modern and very stressful lifestyle. Which factors do you see as the biggest threats to our health?"
Katie: "Being plugged-in or 'on' all the time is taking an enormous toll on our physical and emotional well-being. Our frazzled society is at risk of a multitude of health problems including diabetes, heart problems, depression and dementia. In fact, stress is cited to cause 95% of modern day illnesses. For good health, it's critical that we clear the stress out and make time for relaxation and self-care."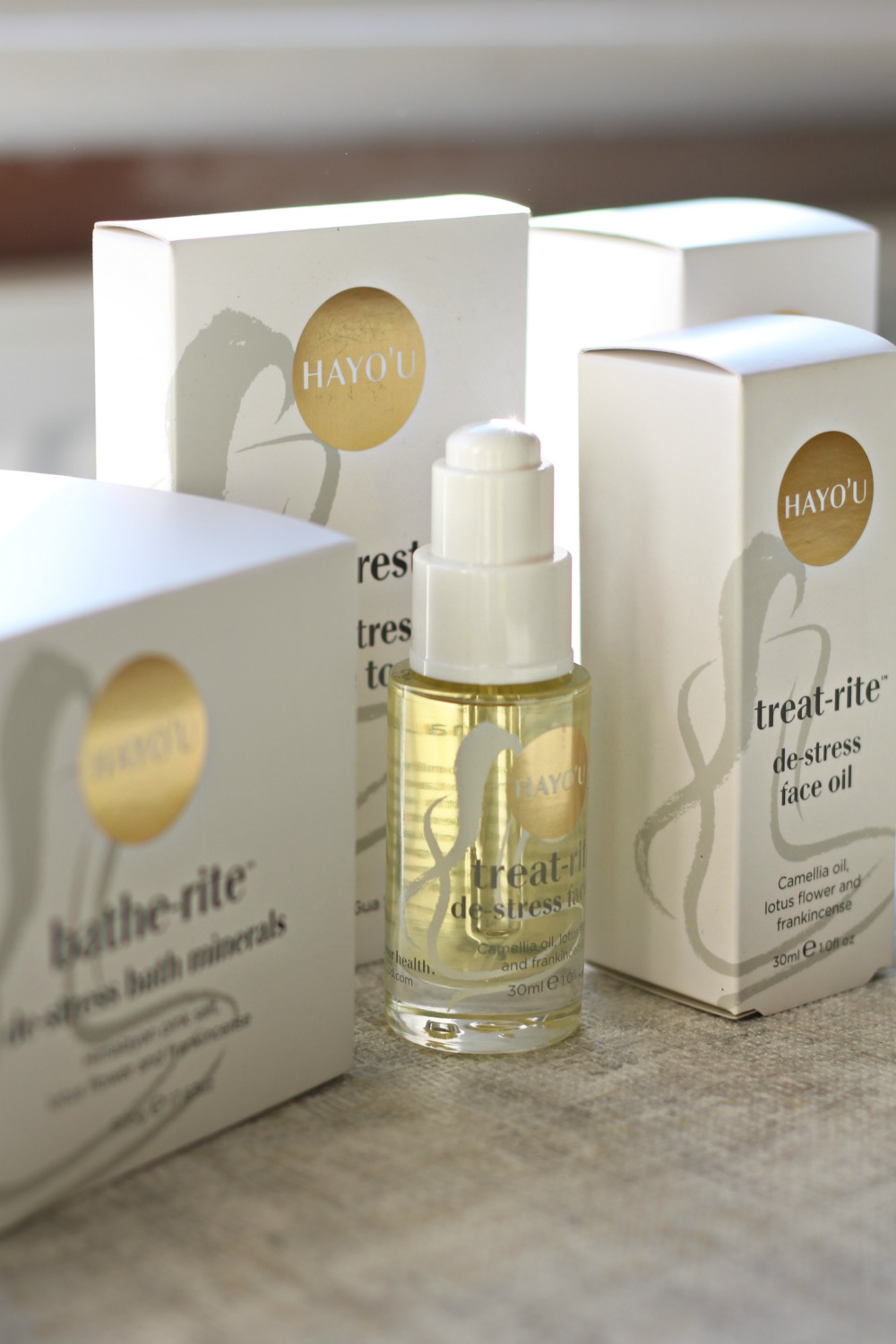 Scandimummy: "As a blogger I feel like a never switch off, which I know is bad. Using your products and the techniques is helping me address this. I'm already seeing results. Alongside using your method, what are your best tips to leading a more stress-free life?"
Katie: "Stress makes you more vulnerable to illnesses ranging from the common cold to cancer. So we must do everything we can to combat it: consume an anti-inflammatory diet, exercise regularly, prioritise sleep, invest in our relationships, practice gratitude and live in the present. Team all of the above with the daily Hayo'u rituals of breathing, bathing, movement and Gua Sha for a deep sense of well-being and equilibrium. Your mind, body and soul will thank you for it."
Scandimummy: "Where do you see yourself and your business in five years?"
Katie: "I'm so passionate about traditional Chinese medicine, that I hope Hayo'u will help as many people as possible benefit from it. I also plan to expand our product offering. The current collection is just the beginning! So expect to see a variety of new tools and products that help treat the body and spirit!"
Scandimummy: "I know we both come from a performing background. What have you taken with you from this in your current way of life/business?"
Katie: "As a singer I had to communicate to the audience so they could feel what I was feeling. That's exactly what I'm doing now, but with something even more beautiful than music. I'm now providing the audience with the guidance and tools needed to master their own health."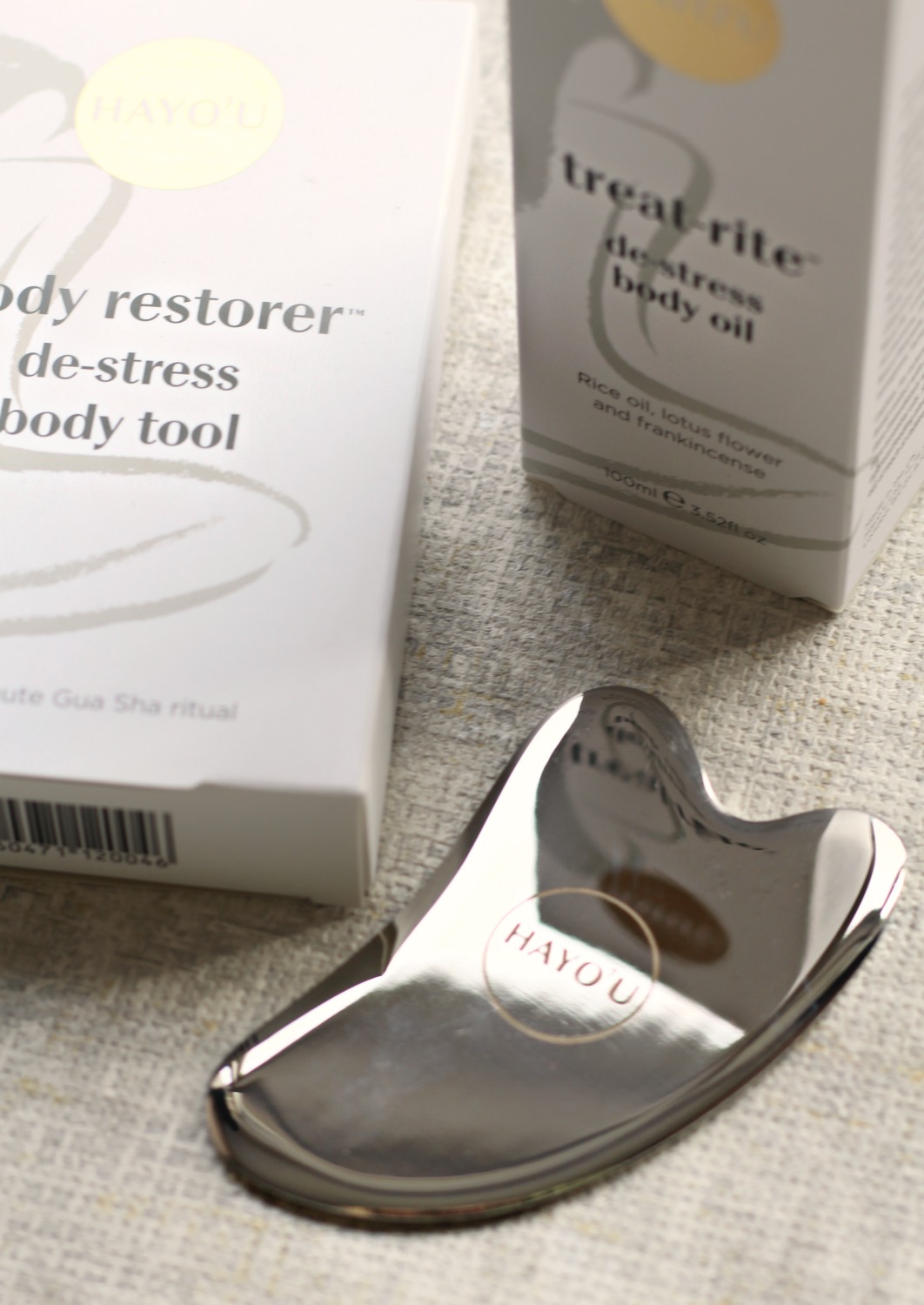 Watch this introduction video from Katie and Hayo'u for more information.
You can find all the videos on the rituals on the Hayo'u YouTube channel and more information about their products and how  to use them on their website as well.
HAYO'U GIVEAWAY
If you like to be in with a chance of winning a set of products from the Hayo'u range worth more than £100 then enter the giveaway below using the Rafflecopter widget. The prize consists of the face tool made from beautiful green jade (£35), the Treat Rite de-stress face oil (£33) and the Bathe Rite Bath Minerals (£40). The more entries you unlock the greater a chance of winning. This will be the perfect way to start the New Year. Good luck!
Terms & Conditions:
The closing date is 00:00 am UK time on Sunday the 8th of January 2016
The prize is products from Hayo'u worth £100. No cash alternative
The competition is open to UK and Northern Ireland only
Entrants must log in and follow the directions given via the Rafflecopter widget
All entries will be verified
The winner will be chosen at random using Rafflecopter
The winner will be notified within 5 days of the closing date. The winner must respond within 30 days of receiving the email  to claim their prize
The prize will be dispatched directly from the brand
The competition is not affiliated with Twitter, Facebook, Instagram or Youtube
NB! Please note I was gifted this range. All words and opinions are my own.
Please follow and like me: